It's never been easier to reach anywhere in the world, so why should you choose Asia? For me, it's all about meeting welcoming characters, exploring jaw-dropping UNESCO heritage sights, tasting mouth-watering dishes, discovering intriguing colonial influences and relaxing on idyllic white-sand beaches… although there are many more reasons and it's difficult to condense all them into one article. Nevertheless, I shall certainly try! If you're the kind of traveller who seeks a varied holiday – a mix of adventure, relaxation and insight – there's no better continent in the world (in my opinion!)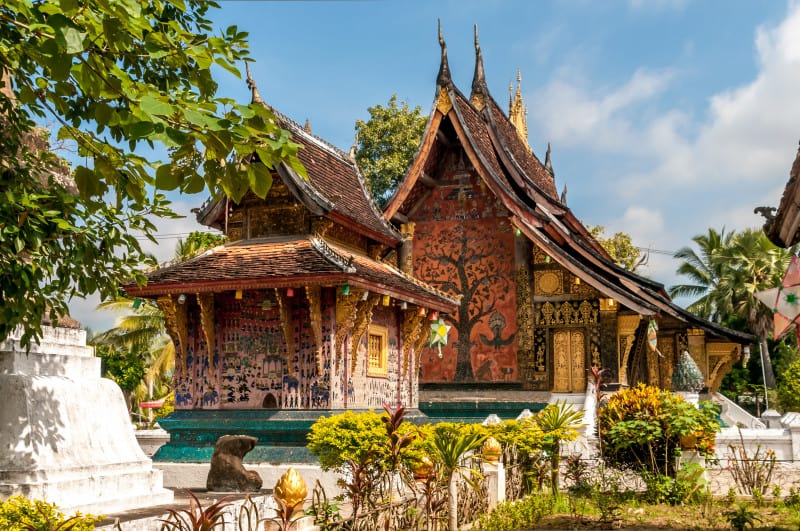 ---
1. The characters you'll meet
I was in a British 19th Century garrison cemetery in Sri Lanka, hearing the stories of past colonists from a young caretaker boy who'd been told their tales by his father, who had learned from his father and so on. 'Aren't you afraid of the dead?' I asked. 'No' he laughed, 'I can speak English so if the ghosts came back I'd just talk to them.' This character, like so many you meet whilst travelling, has given me memories that will make me smile for the rest of my life.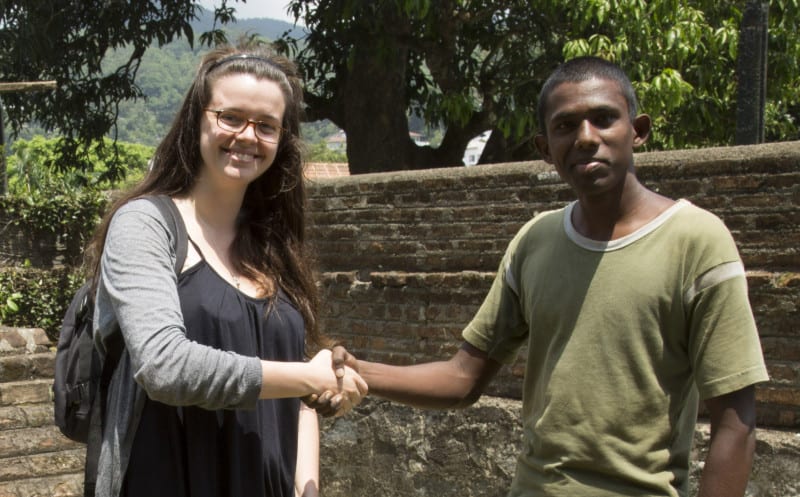 Aren't you afraid of the dead?' I asked. 'No' he laughed, 'I can speak English so if the ghosts came back I'd just talk to them.'
Travel has a fantastic ability to bring people from completely different backgrounds together with an opportunity to exchange humorous and intriguing everyday stories. Asia in particular has lots of wonderful characters who will make your holiday particularly unique. The similarities, like a love of cricket and a refreshing cup of tea, will pop up sporadically and intermix with some very different cultural mannerisms and behaviour. And it's a two-way thing: people will be fascinated to hear what you think about the world and your most lasting memories are bound to be generated by the personalities you encounter.
---
2. The food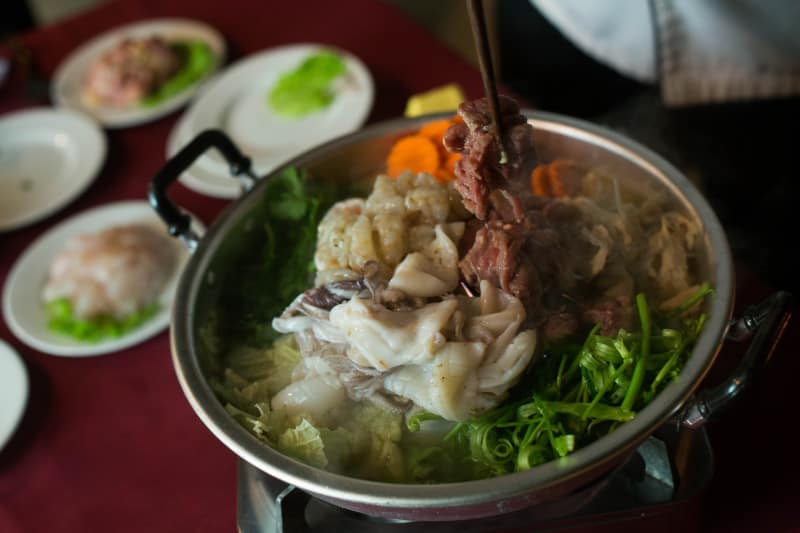 Fragrant, light and totally different, Asian food is a delight for the senses. Trying dishes in the country itself, rather than at your local Indian/ Thai/ Vietnamese restaurant lets you get a much better understanding of what they're meant to taste like! From comforting beef Pho, to milky coconut curries, and tender, fragrant Pad Thais – all the classics come to life and what's even better, you can try dishes you may never find at home.
---
3. The heritage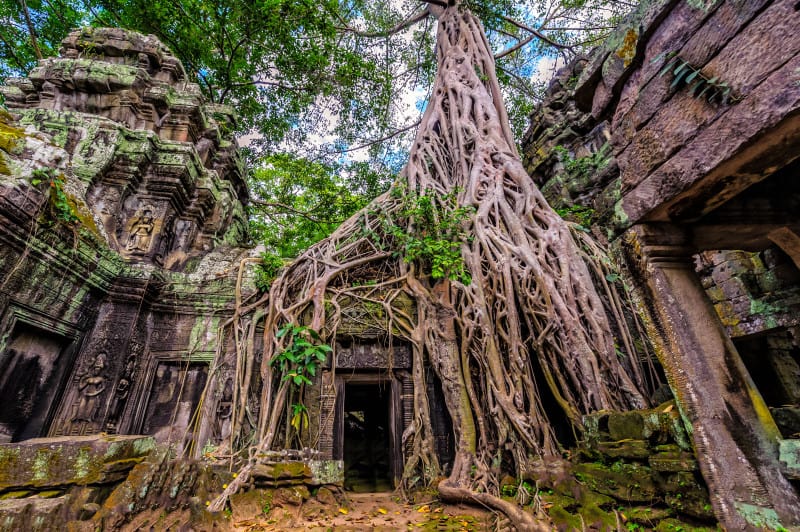 Asia has a human history spanning 60,000 years so it's no wonder the entire continent is steeped in a mysterious rich heritage. Stunning ancient temples are a given throughout and age-old festivals offer a brilliant way to get involved with local customs. From the temples of Angkor with expansive old roots growing between the ruins, to the stunning fortress atop Sri Lanka's Sigiriya Rock, to modern history in the form of the colonial influence on architecture, foods and language, it's a fascinating mix of familiarity and things you never imagined.
---
4. The beaches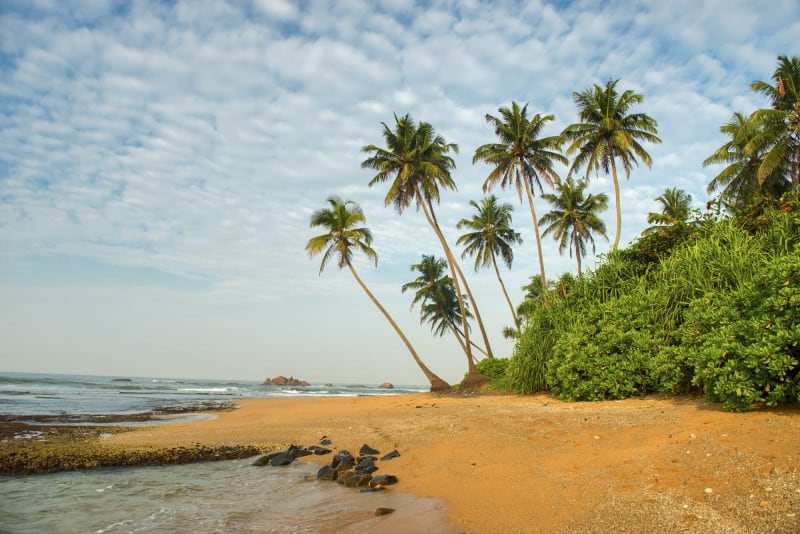 The palm fringed coastline of much of Asia is famous, but what's really rather wonderful is that some of the best beaches are yet to be discovered by the masses! There is a good mixture of more developed coastal towns and totally remote enclaves. Whatever your preferences, there'll be something to suit your idea of relaxation time.
---
5. The landscapes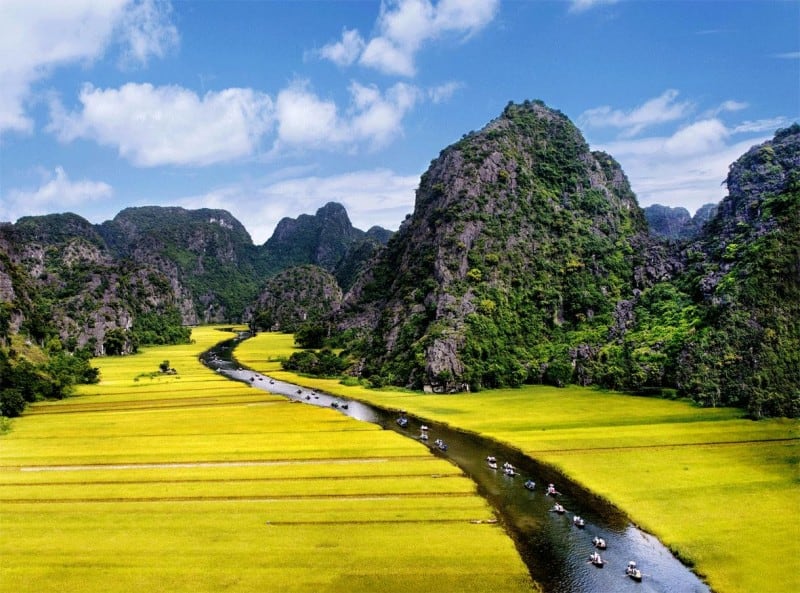 Nothing beats a refreshing gin and tonic with a stunning view to drink in at the same time! From the dramatic karsts rising out of Halong Bay, to the expansive terraced rice paddies of Indonesia's countryside, to the emerald tea plantations in Sri Lanka's hill country – there are so many places that fill you with wonder at and appreciation for the world's natural beauty.
---
6. It's safe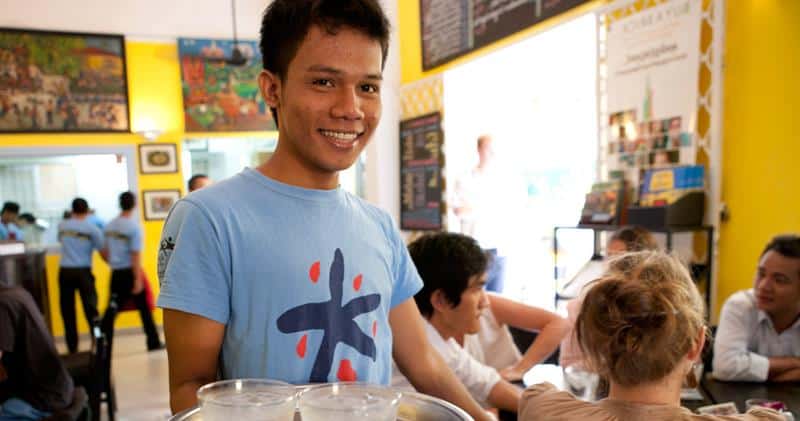 In general, Asia is a very safe destination.  Whilst there can be unrest in certain countries, tourists are usually not the targets. As at home, safety is largely a matter of common sense and there is a lot of goodwill felt towards travellers for the economic benefit they bring.
---
7. It's value for money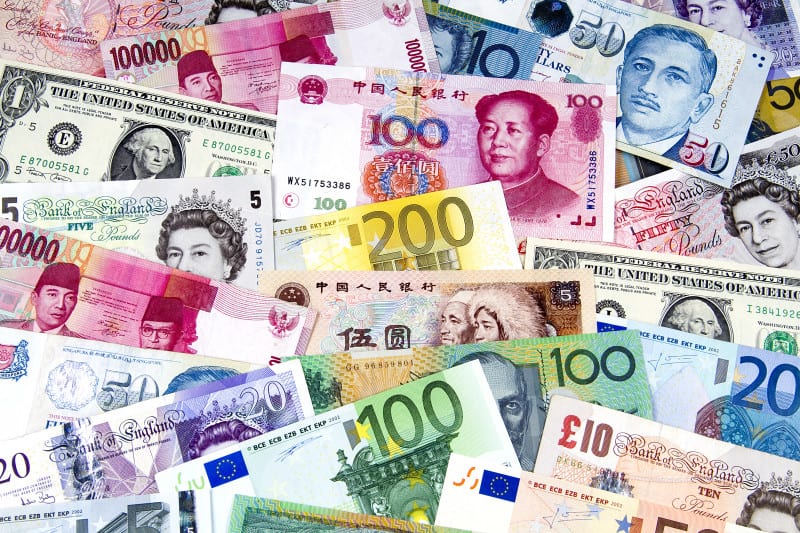 Flights to Asia are incredibly cheap, certainly when you consider how far you're travelling. The pound, even post Brexit, affords you a good exchange rate and you can buy goods that are exceptional value for money. Delicious food from a local vendor can be bought for as little as £1-2 and renting a bike can be just £2 a day.
---
If you'd be interested in talking to an Asia specialist about a potential holiday, do you get in touch on 020 3627 6972 or drop us an email here. We love this continent and are true specialists in the destination; we don't sell any others as we only want to share what we know inside out. Have a look at example holidays to Asia for more inspiration or download our guide. 
---