Head of Marketing, Indre, was recently sent on a research mission to Indonesia. She went to discover why anyone would want to visit an active volcano in the famous 'Ring of Fire' region. From meeting communities that live in the foothills, to looking down over the craters, she shares her thoughts on this experience of a lifetime.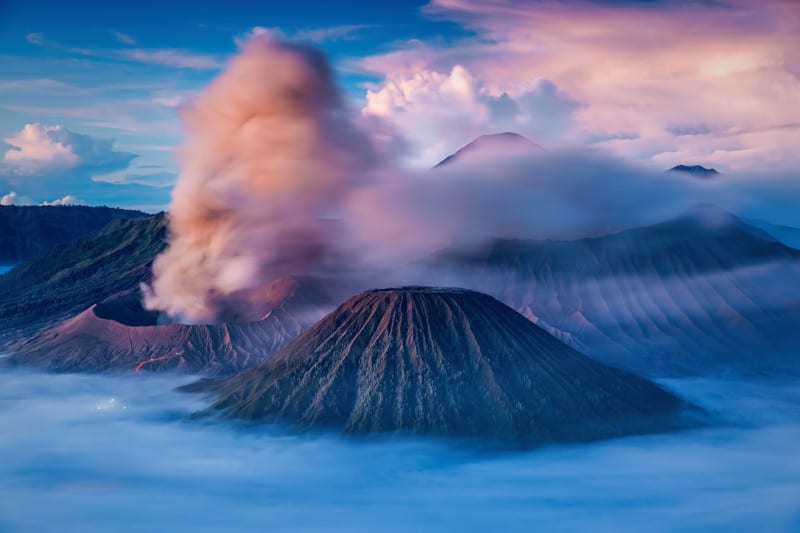 ---
Have you ever seen a volcano erupt? I hadn't until last summer.
I was in central Java, the biggest island in Indonesia, watching elegant white puffs of cloud float out the top of Semeru volcano, whilst sipping coffee in Lava View Lodge (appropriately named!) It was an incredible sight – certainly for me having been born and raised in the flat lands of Lithuania; the tallest mountain I saw whilst growing up was 300 metres high, not over 3000.
Maybe it's this alien exoticism that has always made me fascinated by volcanoes. Watching documentaries as a child, I always felt a mixture of fear and awe at the sight of red lava slowly rolling down a mountain. Anyone who's visited Pompeii would question why anyone would want to live next to one? Or even see them on holiday – yet I found plenty of reasons…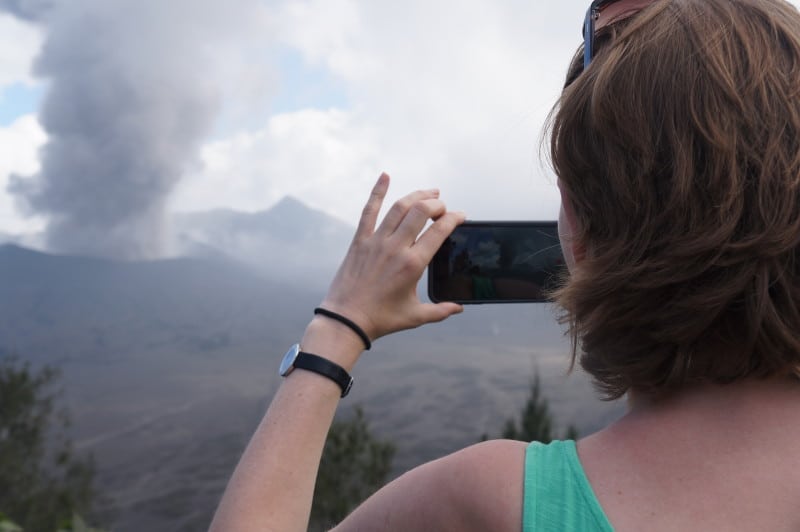 It was my first research trip for Experience Travel Group and I was on a 'volcano-hopping' tour. Almost all of Indonesia falls into the 'Ring of Fire', a geographical belt characterised by, you guessed it, volcanoes. Of the world's 25 biggest eruptions in the last 17,000 years, 23 have happened here and it's the best place to get a sense of the earth's incredible natural power – something everyone should experience in their lifetime.
First stop, the colossal Mount Bromo. The journey to the crater is a bizarre experience of dramatic contrasts. The fertile soil on the outskirts creates a lush and bountiful landscape. But just a little further on, the more extreme environment near the volcano creates a desolate scene, similar to that on Mars.
Seeing the different environments made me realise that the volcano's reputation of being a terrifying destructive force is rather unjust. First and foremost, the wealth of minerals and soil it brings to the land is incredible. People living on the foothills of Bromo can harvest crops more than three times year, a startling amount if you consider the UK usually only has one. Living next to a volcano is like living on top of the best free and regenerating fertiliser you can find on the planet.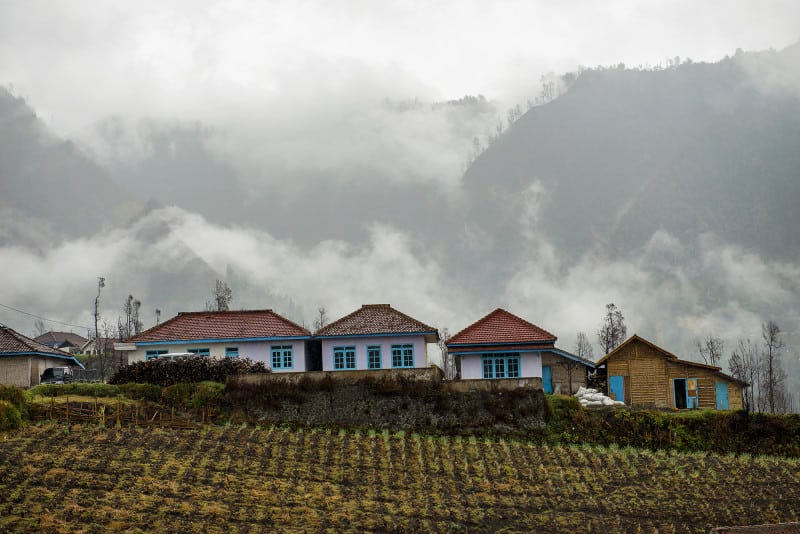 A great amount of respect for the life-giving properties of volcanoes is imbued in Javanese culture. Communities believe that they are sacred and should be honoured. Historically, Hinduism has been a major influence on the island's people and the religion holds that gods live on the tops of volcanoes. This spiritual legacy lives on today as worshipers meet at Bromo and make offerings of agricultural products – including chickens – into the volcano itself. Even the name of the volcano, Bromo, is derived from the Javanese pronunciation of Brahma, the Hindu creator god.
Having sung their praises, I do acknowledge that volcanoes erupt and when they do the results can be extreme. 100% of crops and harvests are destroyed, as they're carpeted in approximately half a metre of volcanic ash. Of course, it's the effect on local communities that is the most significant. Acid from the ash can damage people's lungs, respiratory tracts and teeth if they are caught nearby when a volcano erupts. But such is human resilience to adversity, people cope with the loss and start again from scratch until the next time.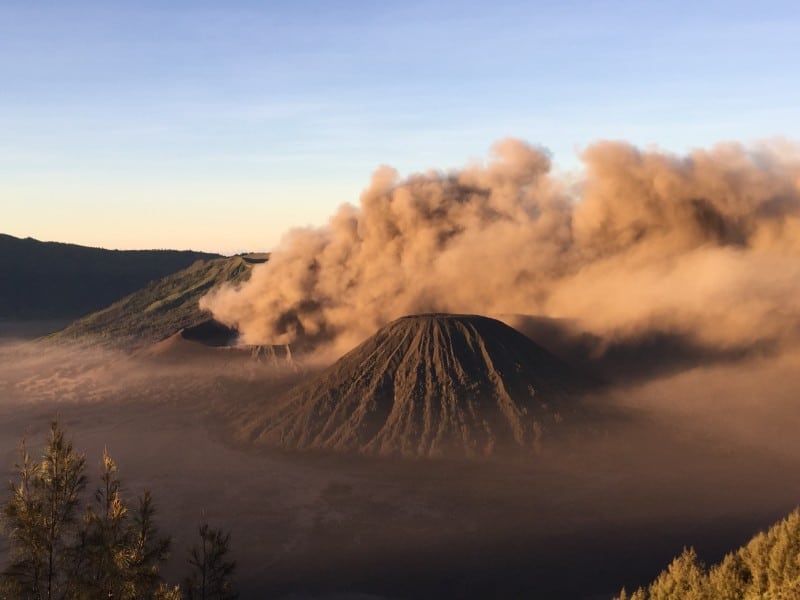 To stand over the edge of Bromo's crater and hear the rocks crack under the force of the Earth's magma was an incredibly humbling experience. Indeed, a few days later the entire park was closed as the volcano was deemed too active to be safe for tourists. I felt so lucky I had managed to experience the volcano when I did.
Back to sipping coffee overlooking dramatic Semeru, I was a more comfortable distance away, reflecting on all I had seen.  For anyone looking to have an experience of a lifetime, I can highly recommend visiting the Indonesian island of Java. It gives you an unprecedented insight into the forces that dictate life on earth and is a must for anyone fit and able to travel.
---
For more information about our holidays to Indonesia, do call 020 3504 3576 or email us with your questions here. To see an example holiday itinerary, have a look at our portfolio of luxury trips to Indonesia. Do note that they're just a starting point. All our holidays are tailor-made so can be tweaked to match your exact preferences. 
---