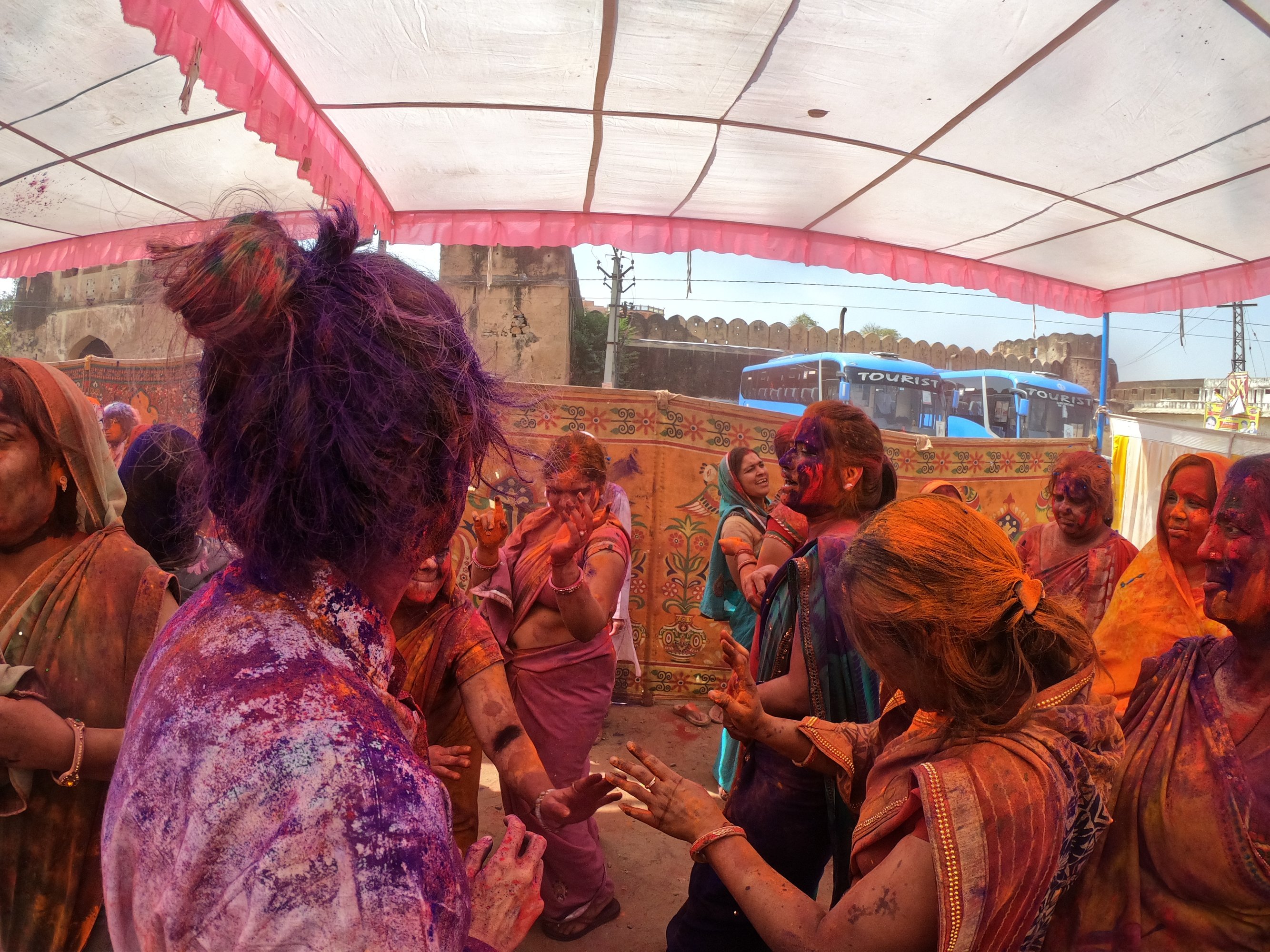 Newlywed couple Chelsea and Sean Rand embarked on a one-month adventure in Asia for their honeymoon, part of which was spent travelling through India with ETG. We chatted with Chelsea about their time at one of India's most iconic festivals, the Holi festival of spring, to talk colours, chaos and creating the most memorable experience.
Most travellers have seen photographs depicting pluming clouds of colour, laughing faces and festivity. But what is it like to be in amongst the action?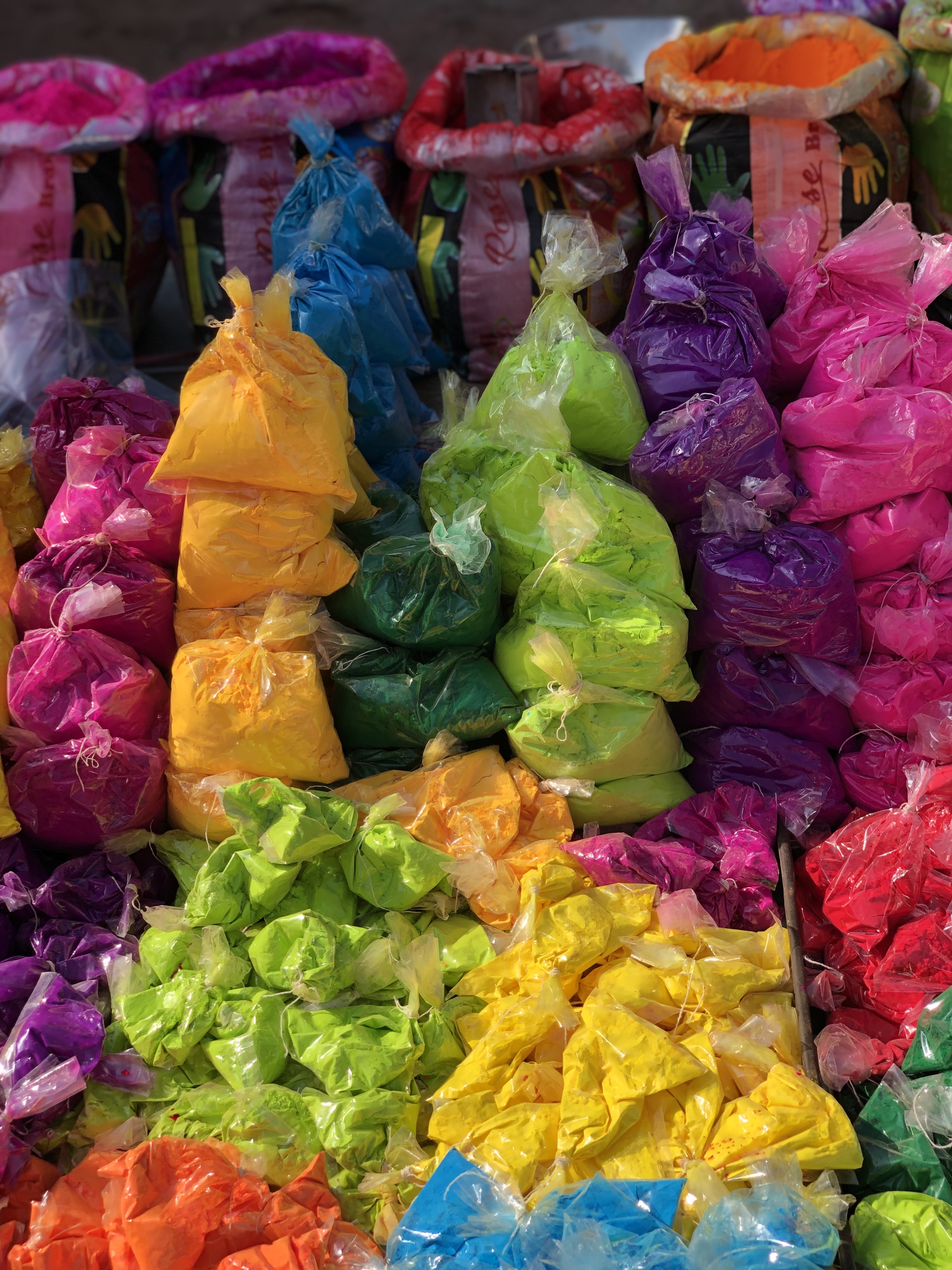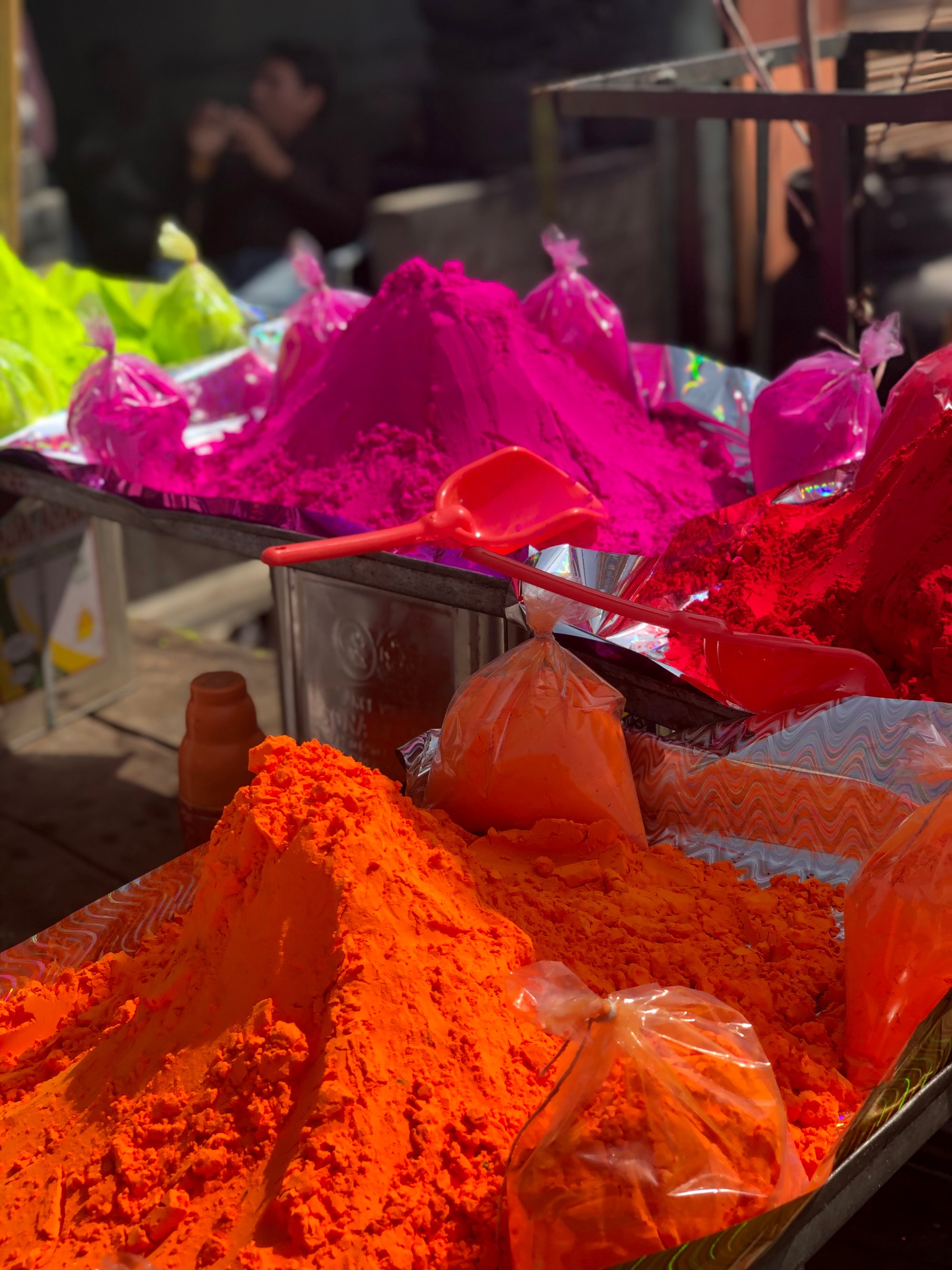 Chelsea and Sean had never been to India and were excited to get into the thick of it. They were looking for an authentic Holi experience, a slice of the celebratory tradition that they had heard about from friends and seen on screen. There was, however, a moment when they feared this dream wouldn't come to fruition.
"It started off a little rocky," Chelsea tells me. "We were given a white pyjama outfit and a voucher for a hotel, where our driver dropped us off. There were a ton of Argentinian tourists who were dressed in the same way that we were, and we realised that we were just going to be taken to play Holi with these other tourists."
But it was not long until the couple heard music from the local area nearby. With the help of their driver, they were able to seek out the real celebrations. "We asked [our driver] if it would be ok to ask the local people if we could observe their Holi festival. They welcomed us in, so we ended up playing Holi with the locals. No one there spoke English and it was good to see how they were actually playing with the colours more so than just the tourist experience."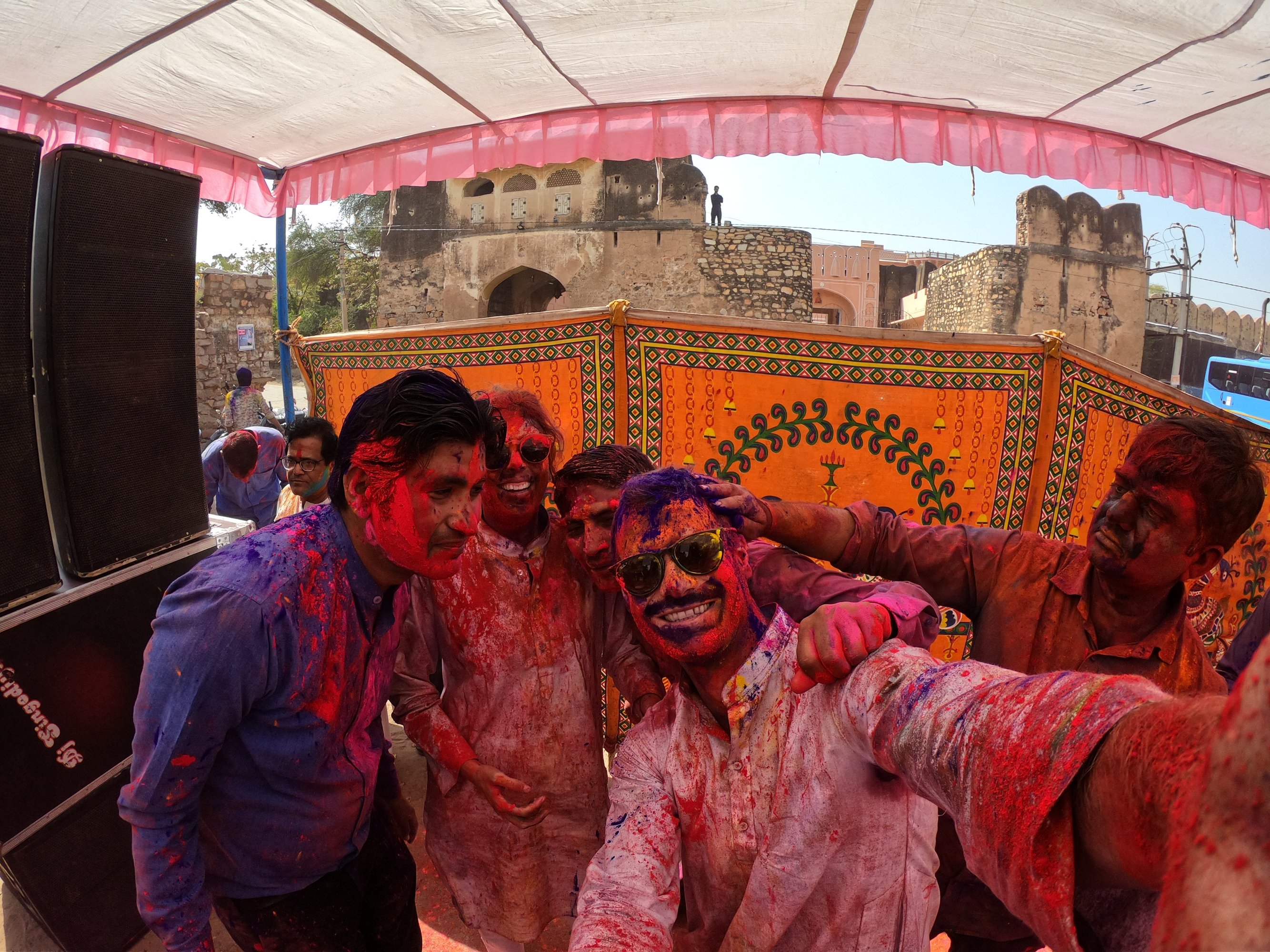 From the very start, Chelsea describes the atmosphere as "very celebratory, very energetic, almost wild to some extent," which only escalates as the day progresses. "By the time there had been drinks [involved], things were on another level: just constant dancing, a lot of celebration and excitement."
Traditionally, men and women are separated, so Sean and Chelsea found themselves jostled apart – but this was all part of the fun. "In the beginning it was kind of bizarre, there were no women or children anywhere to be seen. [The men] took my husband Sean under and covered him with colours. They were very respectful of me and wouldn't touch me with the colours without my consent, so I thought that was wonderful. But slowly some women started coming out and eventually I went over to the women's side."
Chelsea does acknowledge that while their experience was safe and welcoming, tourists must take precautions. "I understand why at first we were separated and given this hotel experience, because I know it can be really unsafe for tourists and especially women." She describes how a couple of fellow tourists went into the main centre of Jaipur and found the atmosphere very aggressive. Since it is a family festival, she suggested "the actual city part was a bit more aggressive than being in a temple or a local Indian's home."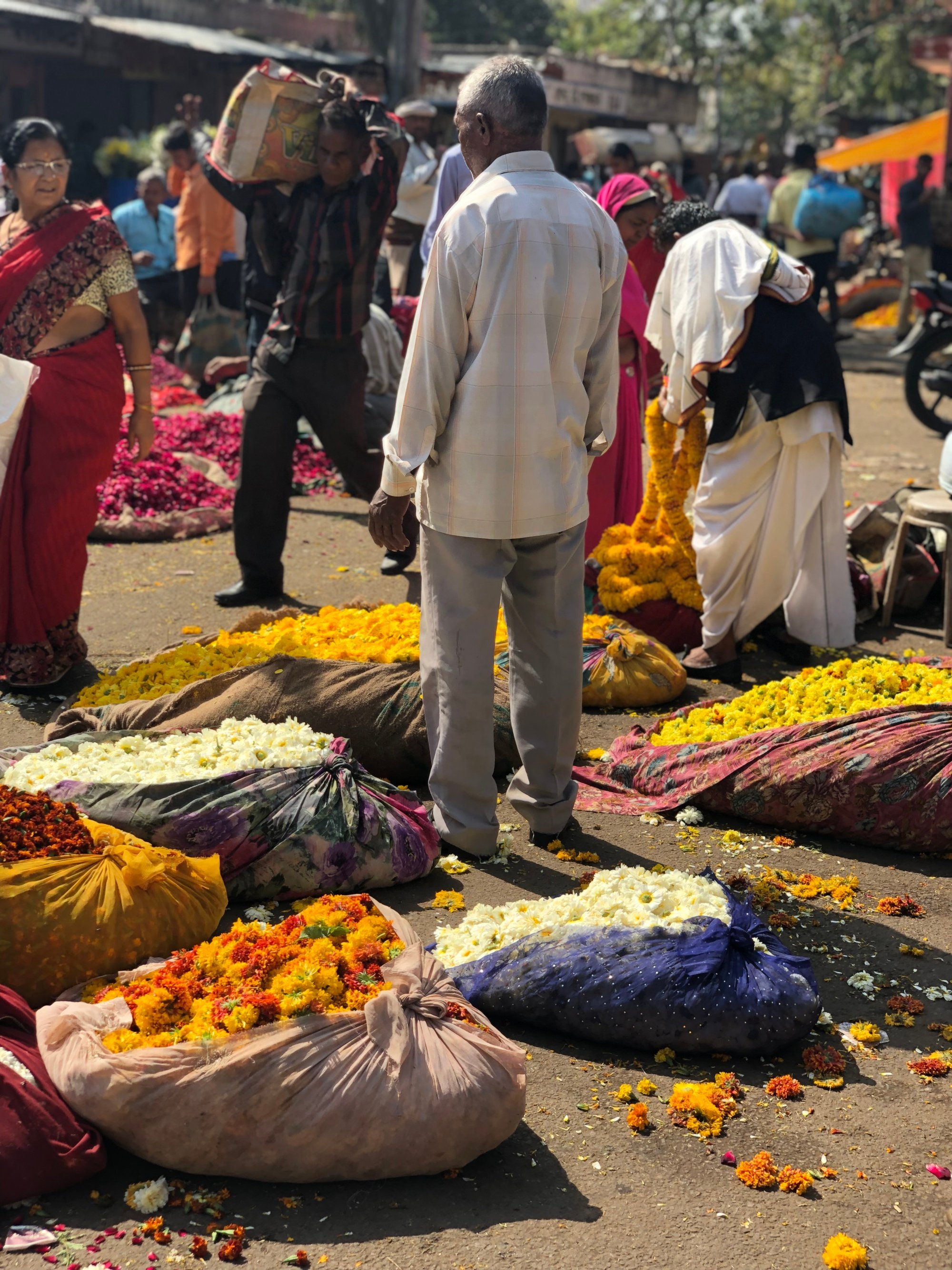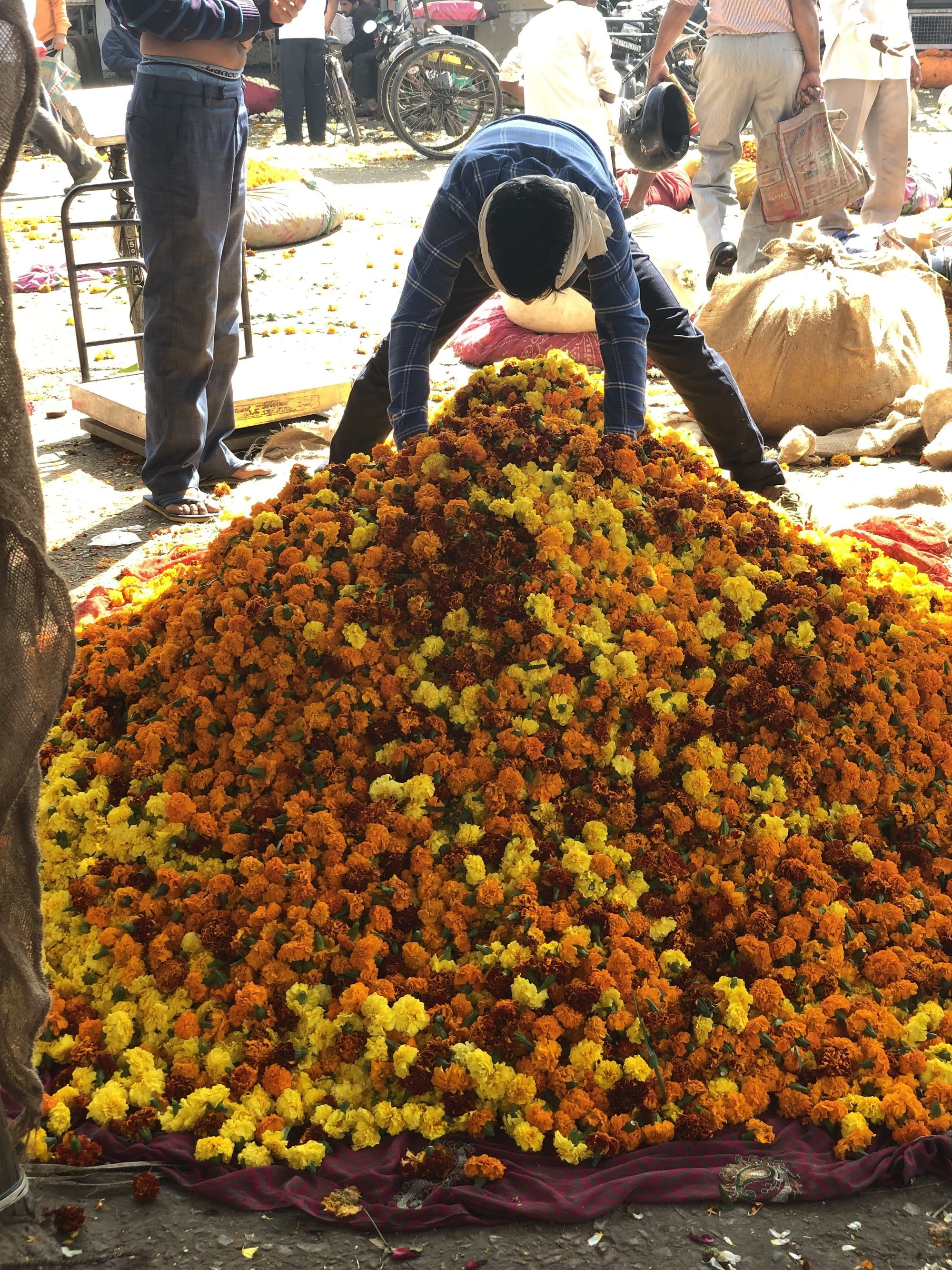 Based off her experience, Chelsea recommends to "have a driver that you trust and that can be safe for you." This will not only help navigating the festival, but also the road: "We saw so many drunk drivers, and the driving in India is already pretty crazy. Thankfully we had our wonderful driver."
Having a guide and driver can also enrich your understanding of the spiritual aspect of Holi festival. While most tourists only associate Holi with playing colours, this is only one small part of the celebration (if you'd like to read more on what Holi is really all about, have a look at this article). Chelsea describes how "the day before the colour throwing, our guide took us to a very local temple in Jaipur. There was so much happening – there was a dance troupe from a nearby village, there were women circling a tree and tying it with ribbon in the belief that it will bring a successful marriage or fertility… It was very interesting to see the spiritual celebration, outside of the colours."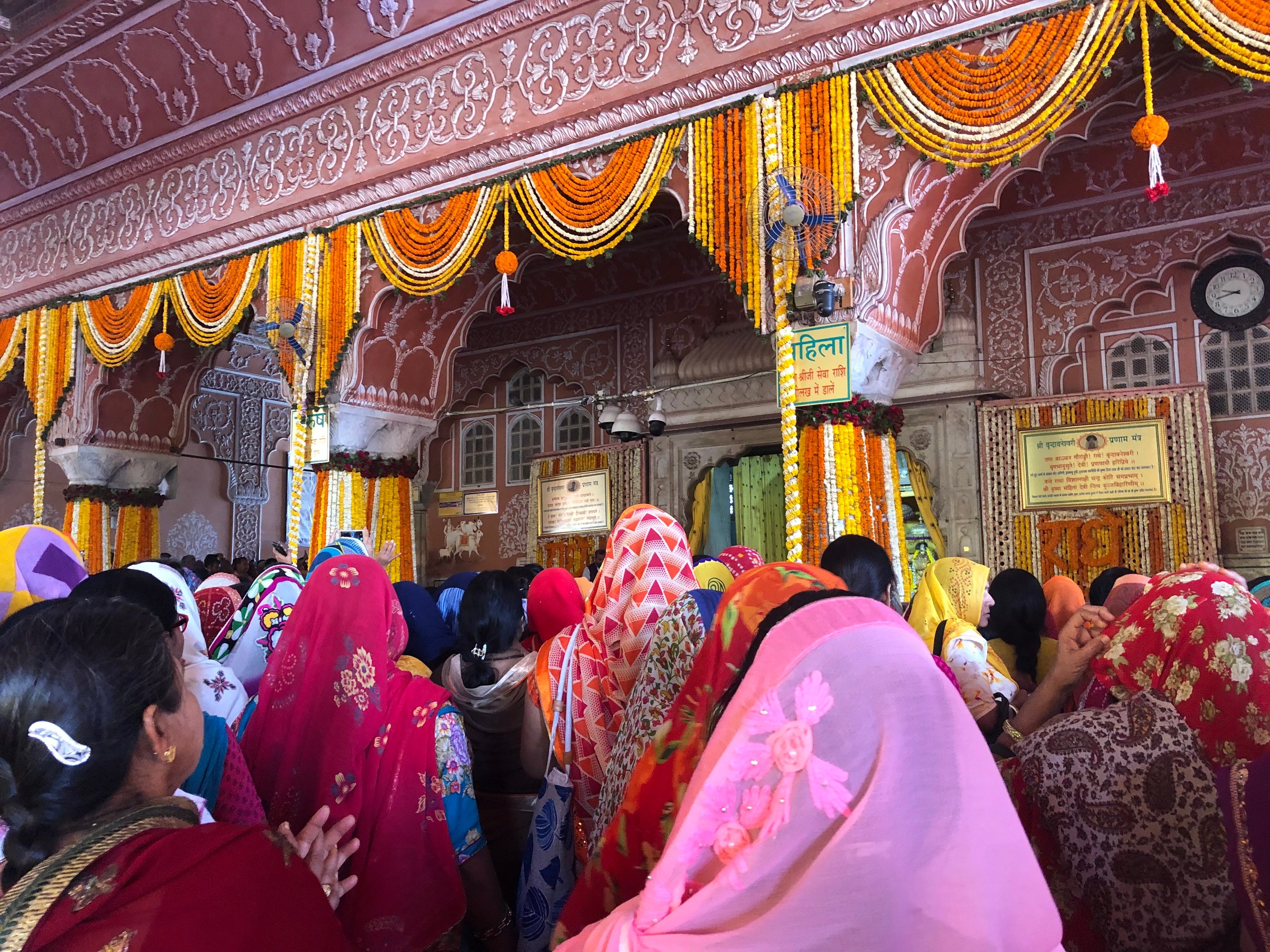 We ask Chelsea if she has any other tips for travellers. "Definitely wear sunglasses! And don't bring any camera equipment or anything that could get damaged – we brought out Gopro in the scuba diving case, but don't bring anything if you don't have any safe housing for it."
She also advises to be cautious with the dyes: "if you're playing Holi in a place that's safe, they use vegetable dyes rather than those chemical dyes, so they don't harm the skin." Your guide will be able to advise where to access vegetable dyes, though they are widely available in town. She adds that it while the dyes come off the skin easily, hair is another story. "My hair was purple for a few days, maybe a week!"
The most memorable moment? For Chelsea, it was the jubilant dancing with local women: "this Indian woman came up to me and just spinning me round and round and circles – I guess that's the dance move?"
Chelsea also cites getting to see the spiritual side as a special highlight. "Most tourists just go for the colour festival and they don't see that background and that story. If you can go to Holi Festival, have Sara [ETG Travel Consultant] organise this for you with the guides, because it was really interesting."
Finally, I ask how travellers can make the most of the Holi experience. "Have an open mind. Welcome it, participate in it – don't be afraid to just get into it and enjoy it."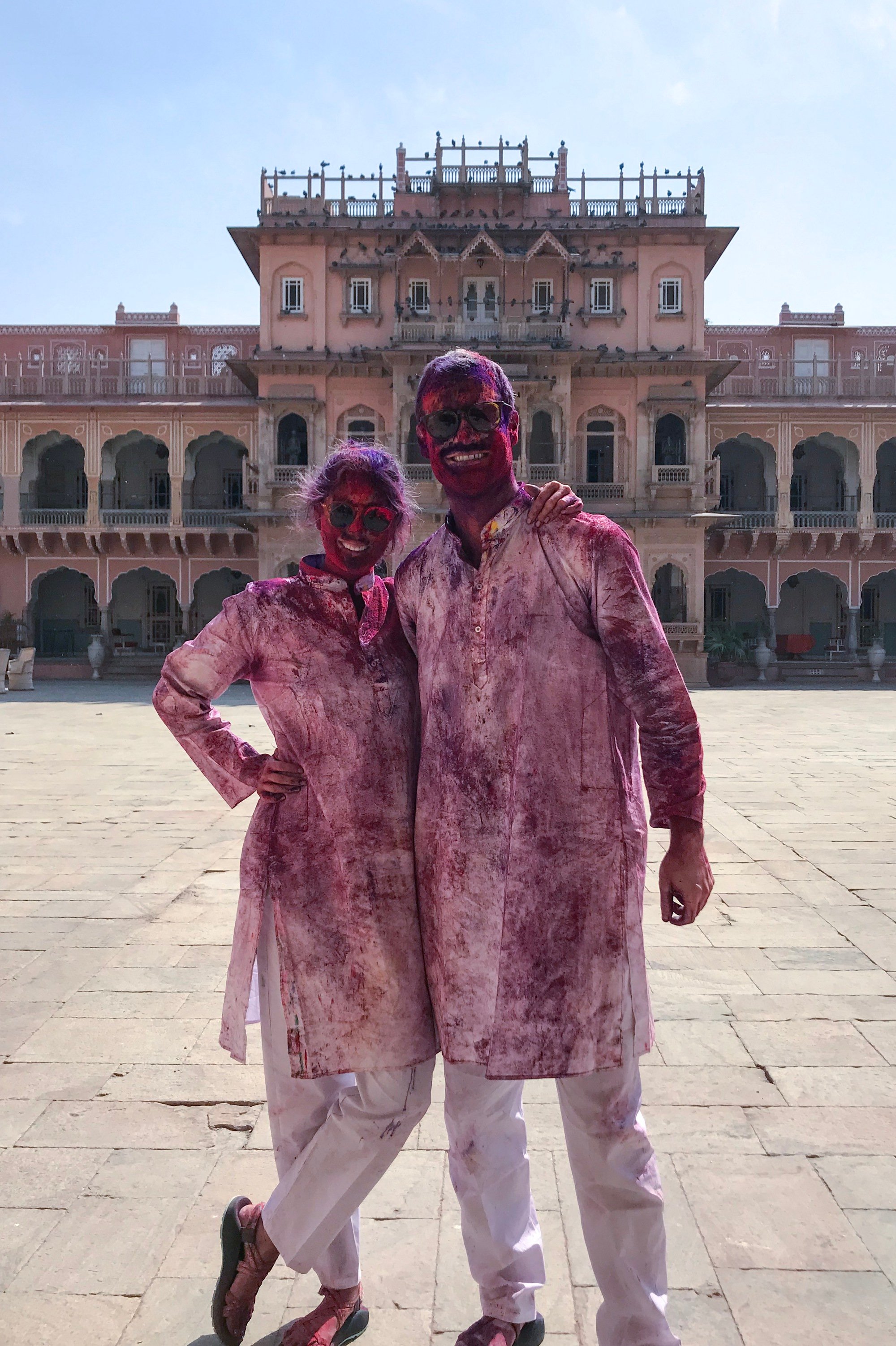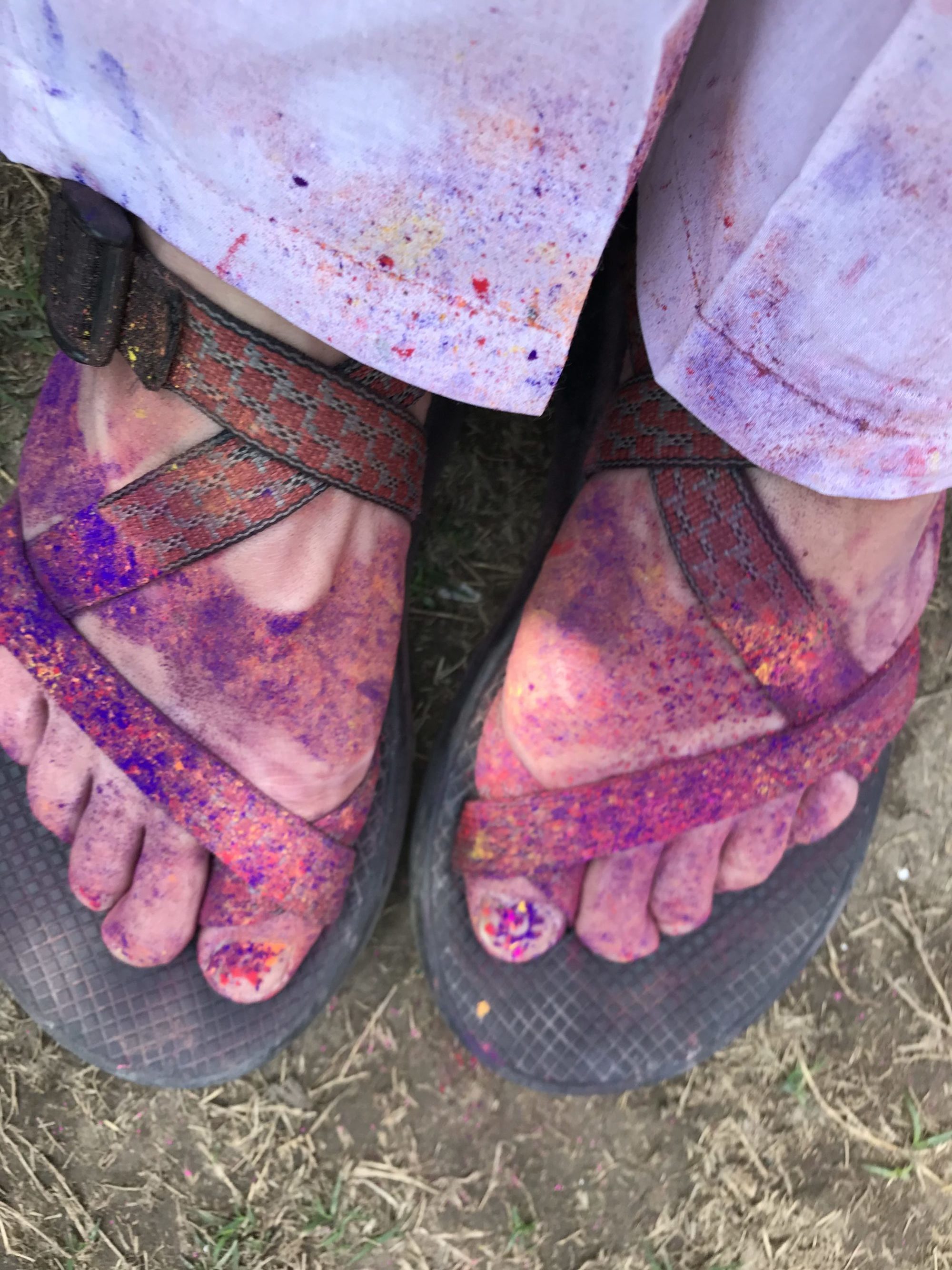 ---
CURIOUS ABOUT INDIA?
Head to our website for more ideas and information about travelling to India.
If you would like to talk to Sara about arranging a Holi festival experience, click here.