A Different Way To Approach Your Next Family Holiday
Family Holiday Advice from our Family Travel Expert – Alice
WHAT I'VE LEARNT FROM 20 YEARS IN TRAVEL
I've lived and breathed family travel for over 20 years, creating holidays for countless families including my own. You might think that coming up with the perfect family holiday for me and mine should be easy, given that I must know them fairly well (and have a permanent wish list of destinations in my head).  However, I'm always discovering that our wants and needs have significantly changed since the last time we went away. I strongly believe that when you're contemplating what a successful holiday, that is memorable for all the right reasons, will look and feel like it's crucial to consider carefully where you are now; what stage is your family currently in?  This blog draws on the travel experiences I've had with my family over the years to identify four holiday 'types' that complement some of those stages I am sure most families will be able to relate to in some way.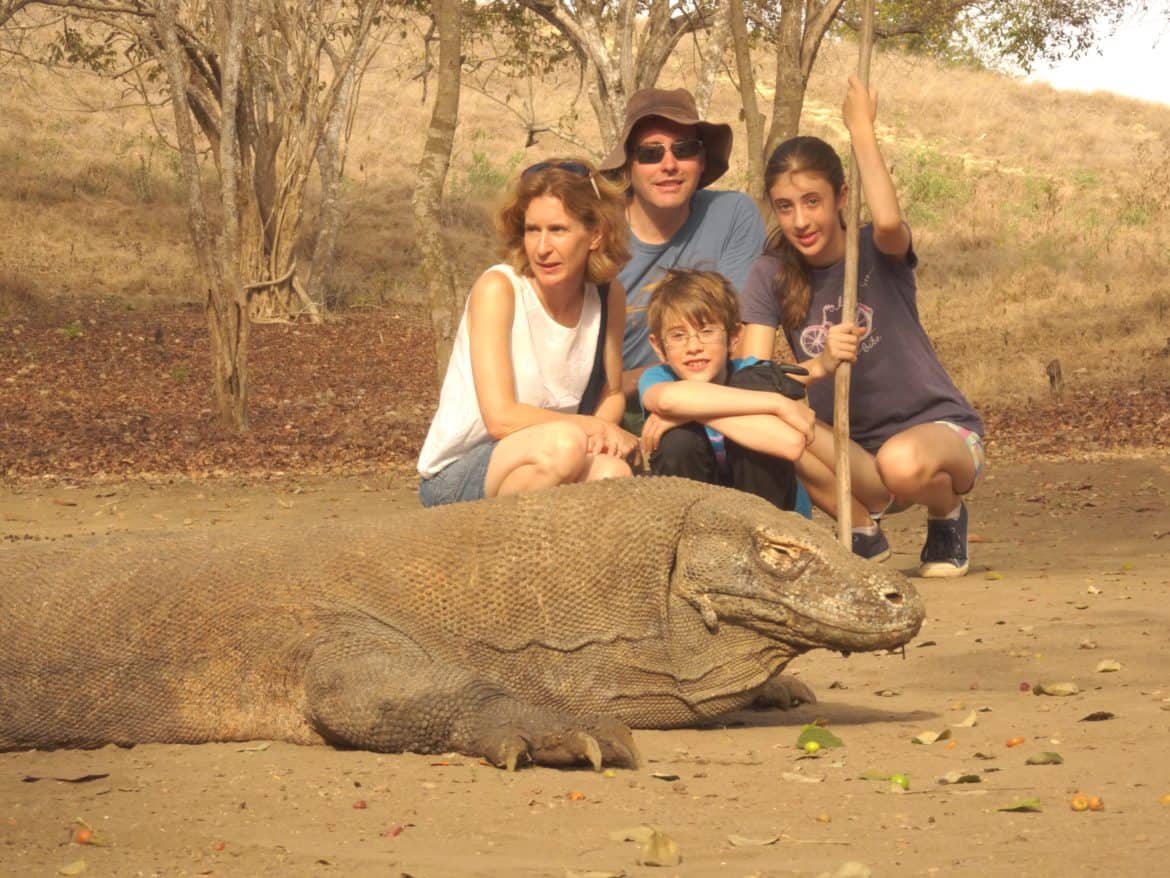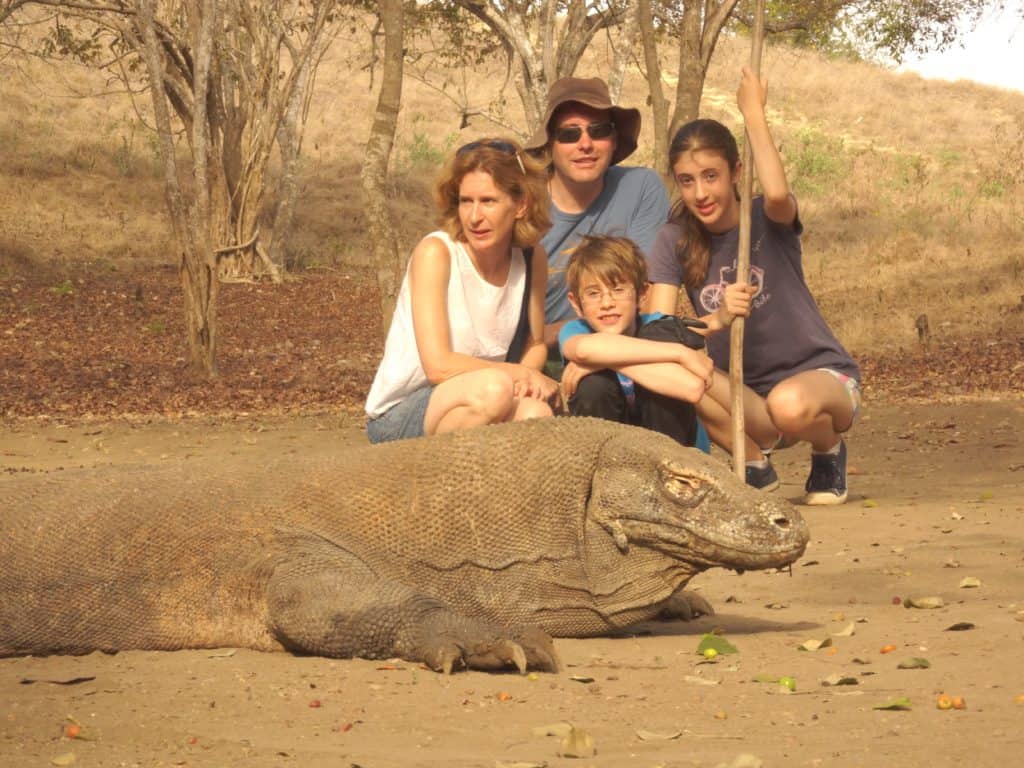 Everything's A Stage…
There was a particularly memorable moment on our family holiday to Indonesia in 2015. We four stood gazing out over the 'sea of sand' that surrounds Mount Bromo as the sun started to burst dramatically out of the horizon.  My husband and I were enjoying the view, the peace, the 'moment', when we heard our 11 year-old son ask his 13 year-old sister incredulously: "hang on, we got up at 4am and drove up a mountain for this?!" Our protestations about what we, at least, found to be an awe-inspiring spectacle fell on completely deaf ears.  We reminded him of the 4×4 jeep ride down again, the buffet breakfast and the ever-important downtime in the pool awaiting him and he was on board again, although he tried to demand payment in return for any more dawn risings.  It was a stark reminder that the little boy, whose (very) early morning energy could not be contained, was now approaching the teenage years when a lie-in and a sumptuous breakfast are prized more highly than any wonder of the natural world!
Everything's A Stage…
When you have a newborn, everyone tells you how portable a baby is. To my mind, it's a myth! At this stage a holiday, for me at least, meant catching up on sleep and being able to eat a meal while someone else jiggled my daughter. Anything more adventurous was unthinkable. I was lucky that as long as my husband and I could run the gauntlet of the 4-hour drive down the A303 my mum (and her cooking) were waiting in Cornwall to give us some much-needed respite.  But when the baby turned into a toddler trying to run my life I became more determined to get away for a 'proper' holiday. I discovered that this is possible at this age but the key to success is not to stray far from a beach and a bucket, with nothing too exotic or unexpected on the side that can make you feel you'd have had more of a rest at home (think unfamiliar food or sleeping arrangements, extremes of climate, even other families with different parenting styles..) This can work in Polzeath or Portugal, Brittany or Bude and, once when we were desperate for warm sun and sea, my husband and 2 year- old daughter hitched a ride on my work trip to Mauritius; not exactly the cultural experience we might have sought out pre-children but there was a definite thrill of longhaul made possible by overnight flights and minimal jet lag.
1. Exotic But Not Too Overwhelming
By the time my daughter (and her little brother) started their journeys through primary school we felt ready to shake things up a bit.   A holiday to South Africa (direct flight, no jet lag) and Laos (less direct, bit of jet lag!)  followed – two completely different destinations of course but actually a similar type of holiday in each: we wanted to see a bit of each country on these trips but we were really careful not to do too much, to slow the itinerary down and restrict our usually two-week itineraries to three stops max.  In Laos we spent six nights in Luang Prabang, where most people would probably just spend two.  It's a delightful town, so easy to navigate on foot or on bikes, and with the luxury of time came a familiarity that was relaxing.  The activities that we did were manageable and interesting for the children: we explored a few temples where nobody seemed to bat an eye at the children running about spotting different Buddha positions or lying on the cold floors colouring while we listened to our guide; we wandered through colourful markets and my son cut his bargaining teeth on a catapult.  And Luang Prabang was an ideal base for some excursions further afield that felt like true adventures, the highlight of which was a trip to our guide's village where the children contributed in an English lesson at the school and went fishing in the river for our lunch with Mr Ken's family.  As my son frolicked in the water with the village kids I recalled how nervous I'd been before we set off for Laos – I was so keen to travel again and embrace new cultures, foods and landscapes, but I had also found myself racked with doubt as this trip got closer.  Would it be safe/enjoyable with little people in tow or was I mad? Would it even be a holiday?  But in reality, it was so much easier than I anticipated – a combination of careful planning, lovely guides to look after us and take all logistical hassle out of our hands and a very warm welcome from everyone we met meant we all enjoyed experiencing a completely new culture, in our different ways.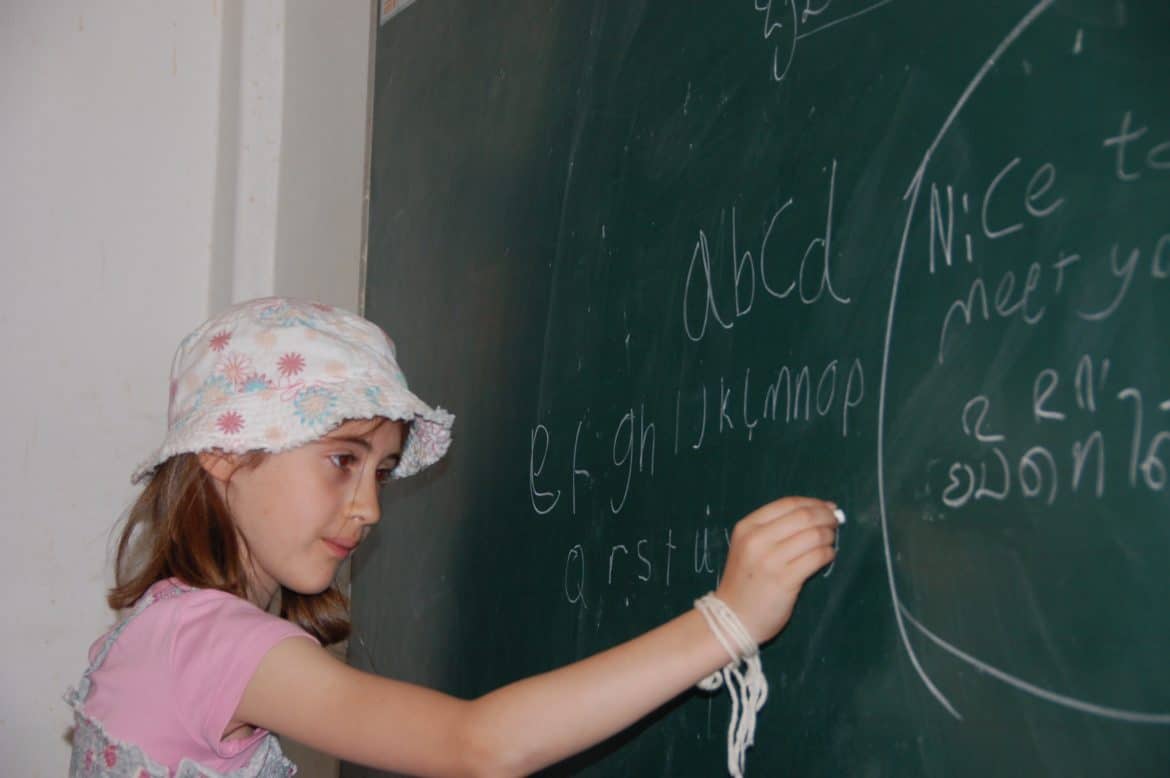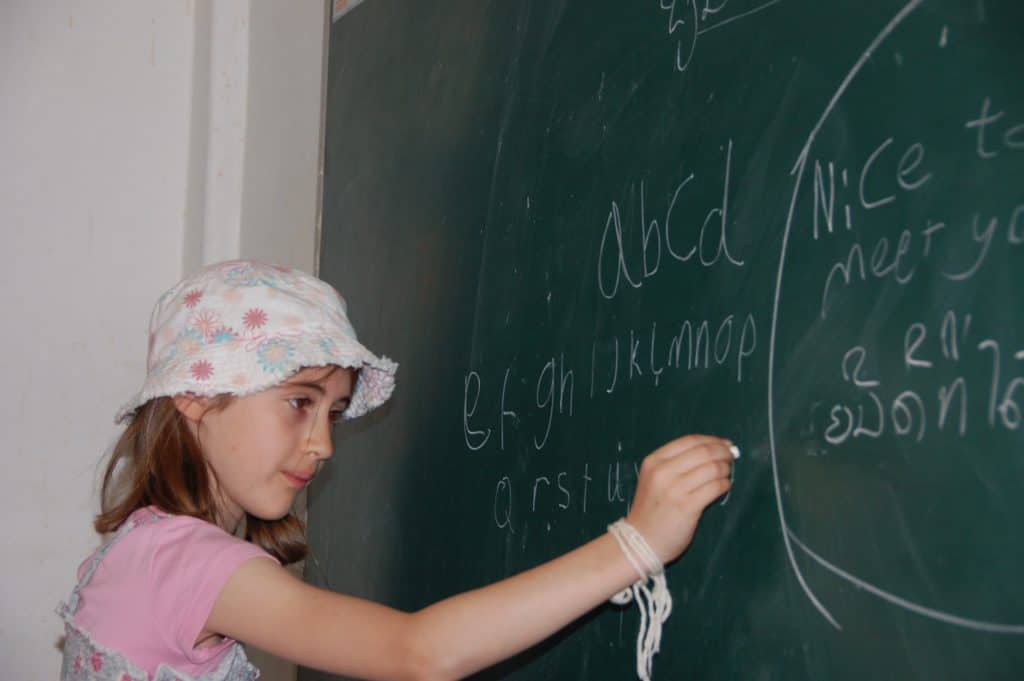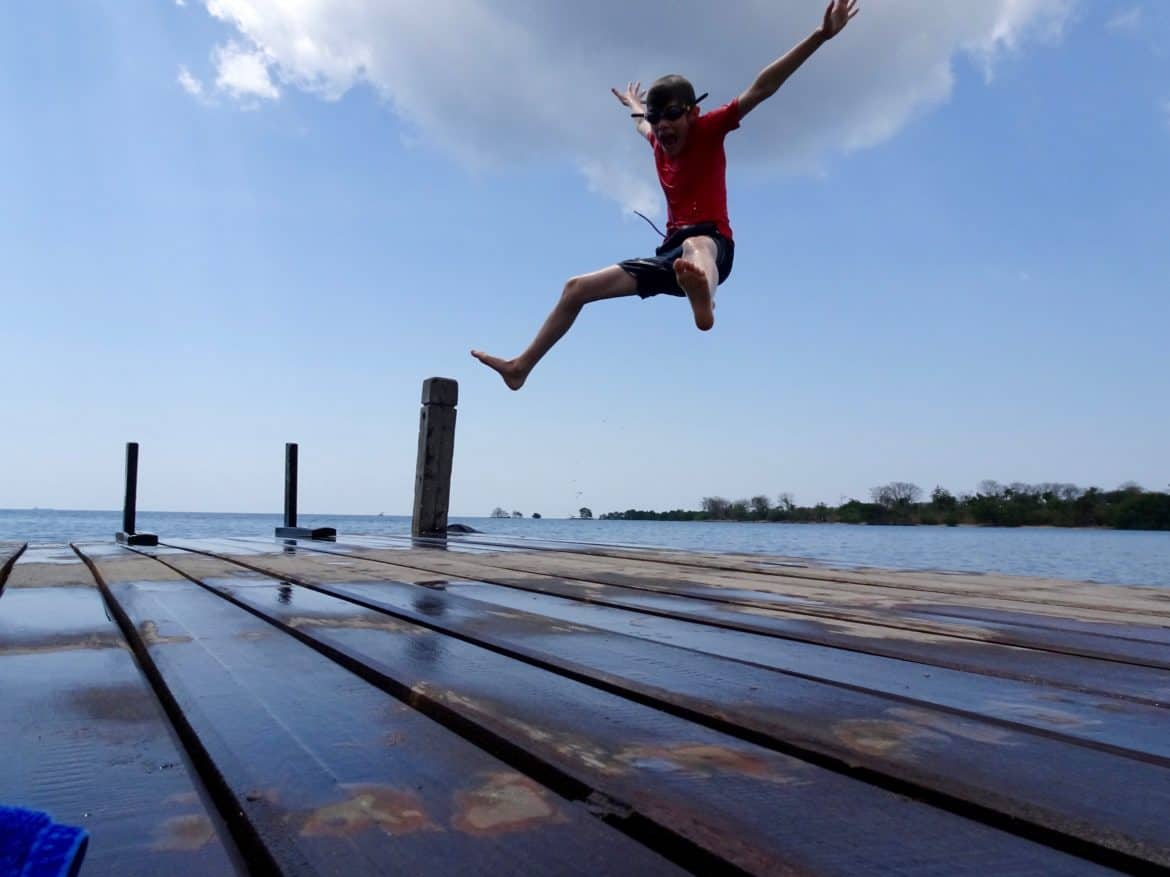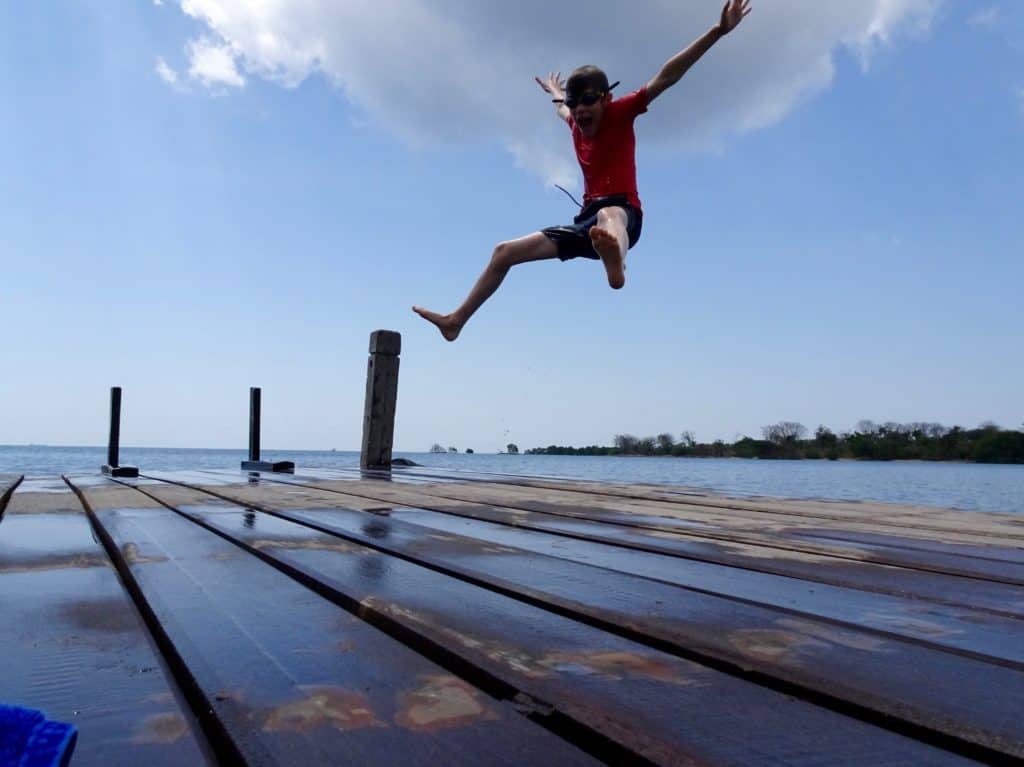 2. Adventure At The Right Pace
At primary school age it's quite easy to bribe and distract children on holiday – the promise of an ice cream and some pool time will usually see them taking on a spot of sightseeing with good grace, especially if some steps are taken to make it child-friendly and fun. In Sri Lanka for example, you'll be getting your cultural fix at the Sigiriya rock temple while the kids assume it's more a climbing adventure with naughty monkeys en route than a historical tour. You do have to take on a bit of time in the car to get around the island – on our last trip there we wanted to give the kids (aged 9 and 7) their first taste of safari as well as go up into the tea country – but it's quite relaxing when you have a driver to do the hard work and you can concentrate on chatting about the view from the car with the kids, playing 'I-Spy a motorbike with 6 passengers!' or plug them into Stephen Fry reading Harry Potter…  It's also worth noting that at this age that it's often the little things that make the memories for children, not the anticipated big ticket items. For my two in Sri Lanka this included tasting – and liking – dahl, stopping to help a tuk-tuk out of a ditch, and sleeping in a treehouse.
3. Pushing The Edge of The Envelope
As our children got older and began to have strong opinions and timetables of their own we learnt that it wasn't likely, even necessary, for us all to do and love the same things all the time.  During a summer holiday in Indonesia in 2015, my husband and I enjoyed a walk around Ubud's morning market with the chef from our hotel while our 12 and 10 year-olds had a lie-in. Then we all got together for a cooking class which the kids were much more engaged in than they would have been if they'd had an early start to go shopping for the ingredients!   Similarly, in Borneo this year, while my son loved the daily wildlife spotting treks in the rainforest he did not have the same enthusiasm for watching the colours of the trees change as the sun set so he stayed at the lodge and did some sketching when we set off on that walk. Little things perhaps but definitely a change from when your children are younger and their first priority is to be with you, wherever that is.  Now they are very much involved in planning the trip, they have interests and preferences and a successful family holiday now relies on taking these into account, whatever the destination.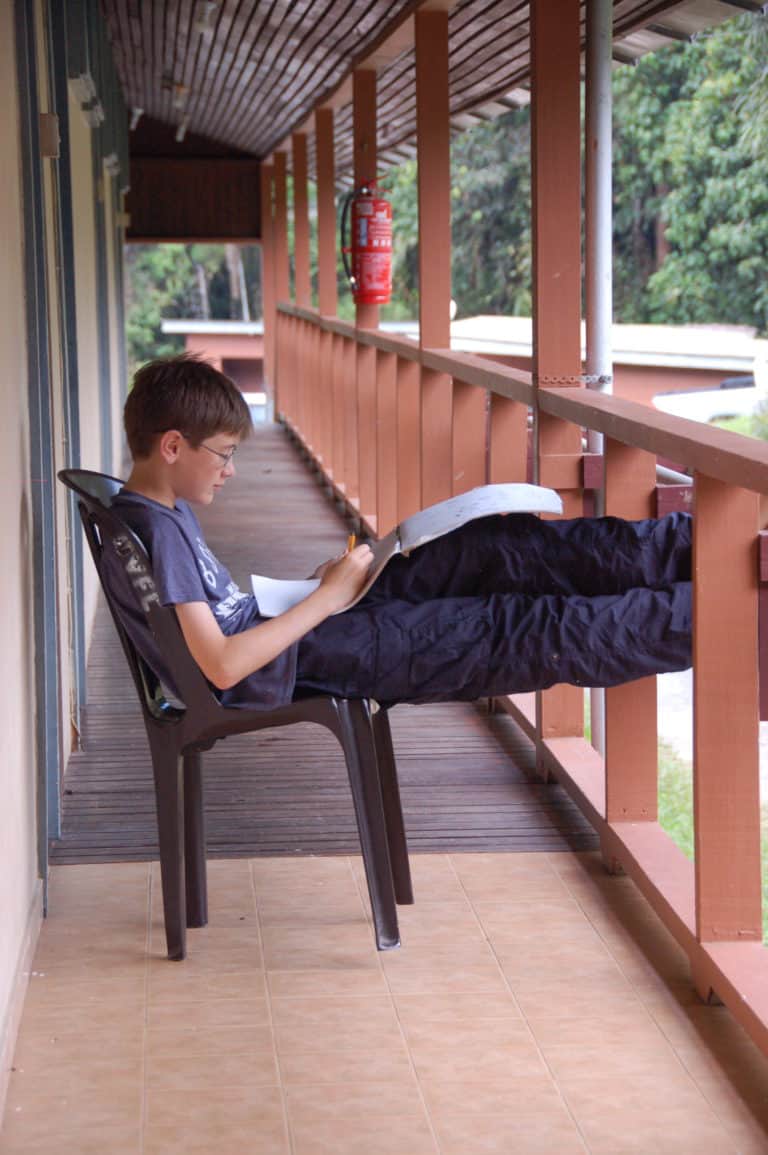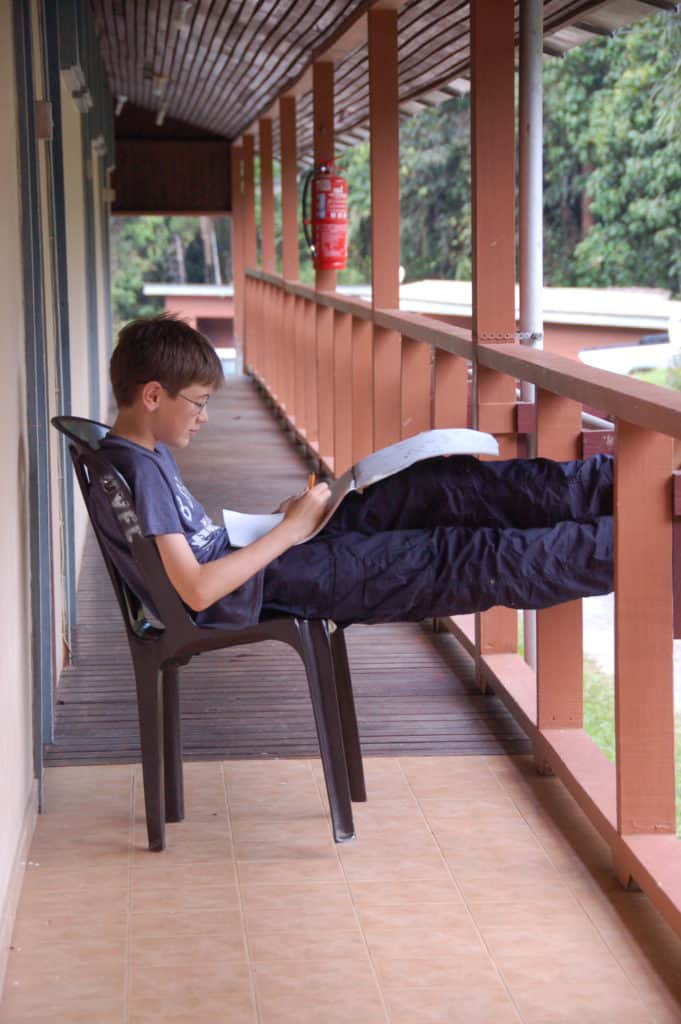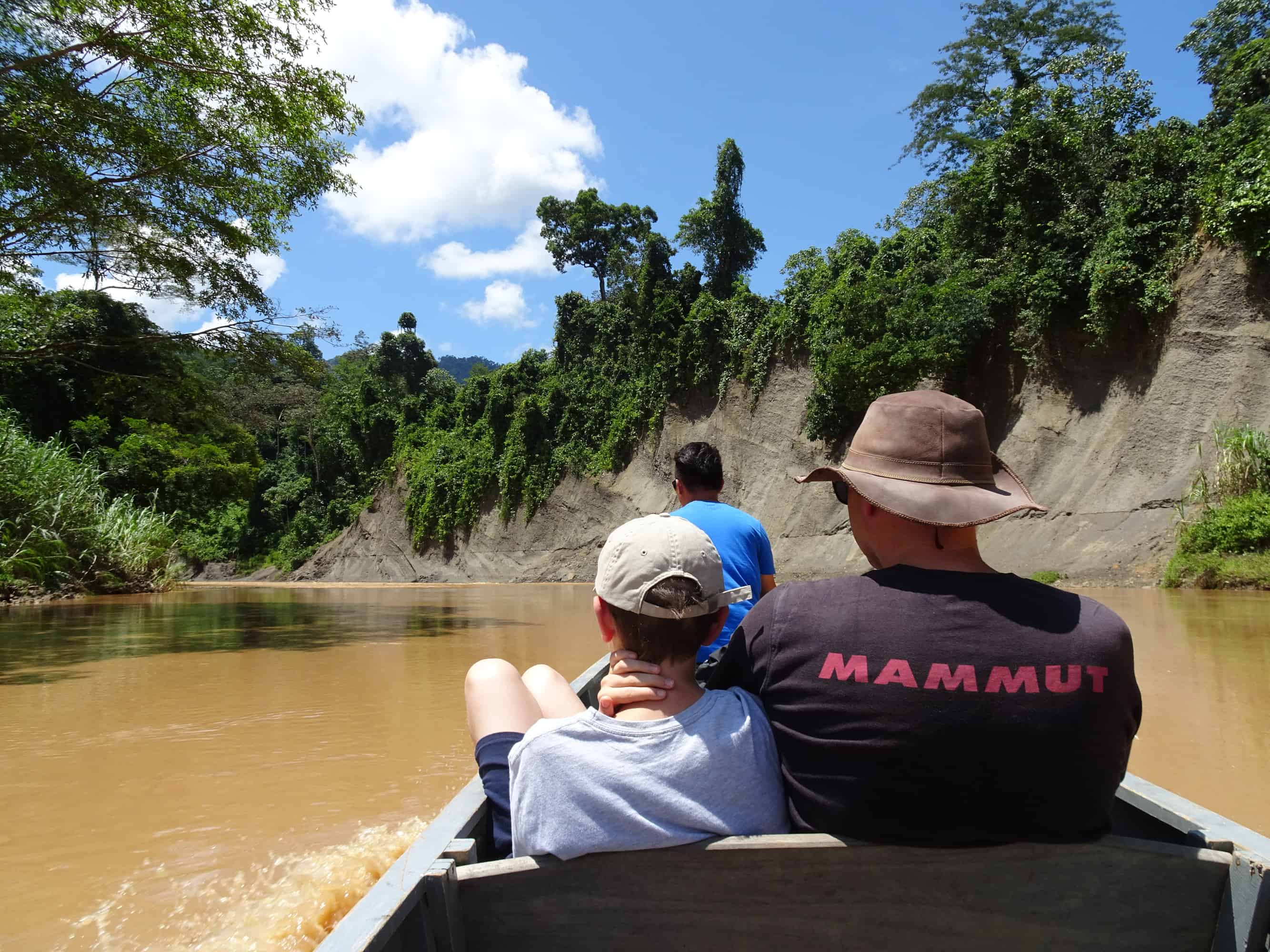 4. Nurturing The Curious Traveller
Borneo was a departure from previous holidays in other ways too.  Now 16 and 14 and, like most teenagers I expect, vociferous against being fed 'culture' in the form of tours of temples and historical sites, they are quite open to learning about different cultures in the present day and are increasingly cognizant of the environment, of human impact and of different social norms. As we travelled around I could see them relating what they've learnt in school or read in the news to what they were seeing and experiencing in the new landscapes and cultures we encountered – whether that was while we ventured deep into the rainforest to search for the endangered orangutan, as we drove past vast palm oil plantations and met farmers experimenting with alternative agriculture, or when we spent a few days staying, eating and exploring with a tribal community. At a stage in family life when it often feels we'll never reach a consensus about anything this holiday definitely brought us closer together.
What next for us?  As my daughter nears the end of her school years it feels like we might be entering yet another new phase and that the opportunities (and desire on the kids' part at least?) for whole family trips might diminish. If I want to convince them to keep coming on holiday with their parents for a while at least, our next choice of holiday could be an important one.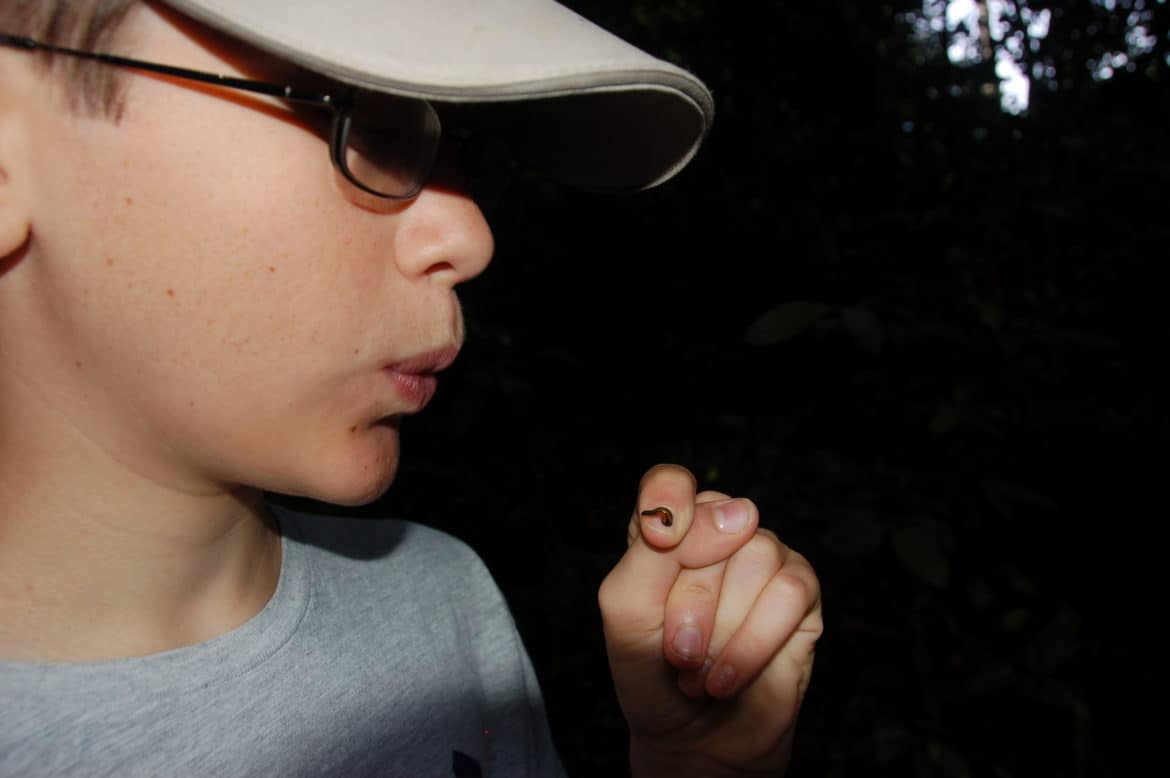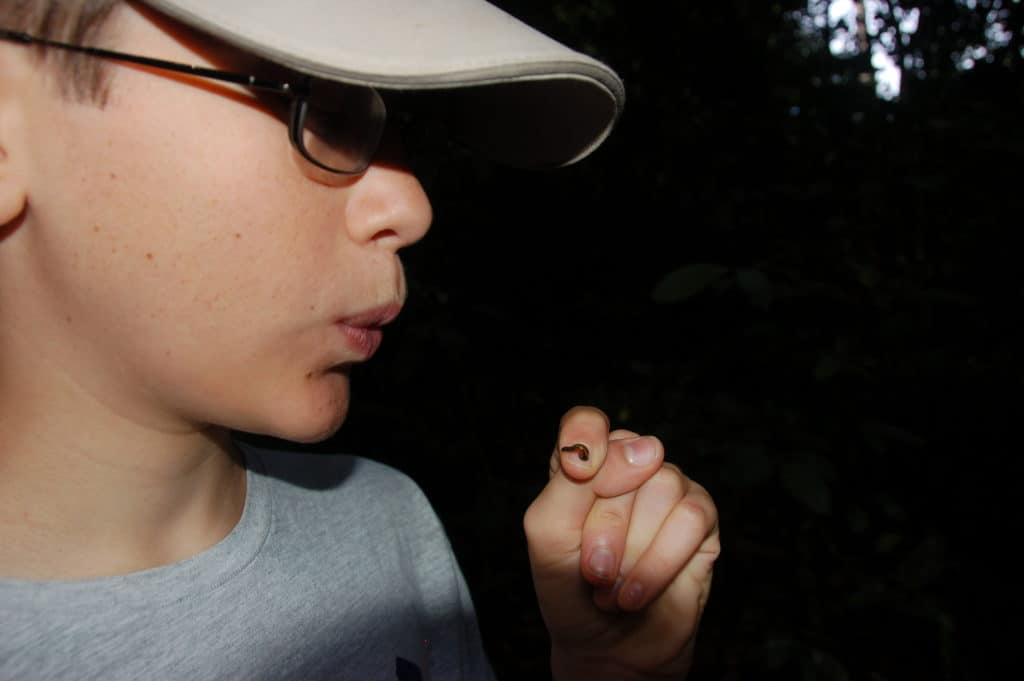 What Next?
I have a feeling that we might find ourselves looking towards some of Asia's incredible cities for a new experience. I've just returned from Hong Kong – full of eclectic shopping possibilities, great (and sometimes crazy) food, quaint trams winding through the jungle of glass skyscrapers, and harbours full of old fishermen living on rickety houseboats cheek by jowl with state-of-the-art luxury yachts.  I found myself thinking that my teenagers are approaching an age when a few days exploring a city such as this will be energising and exciting in a way that it would most definitely not have been when they were small.  And Hong Kong (like Singapore and KL) is a great springboard for jumping off to any number of countries in Asia for further adventures…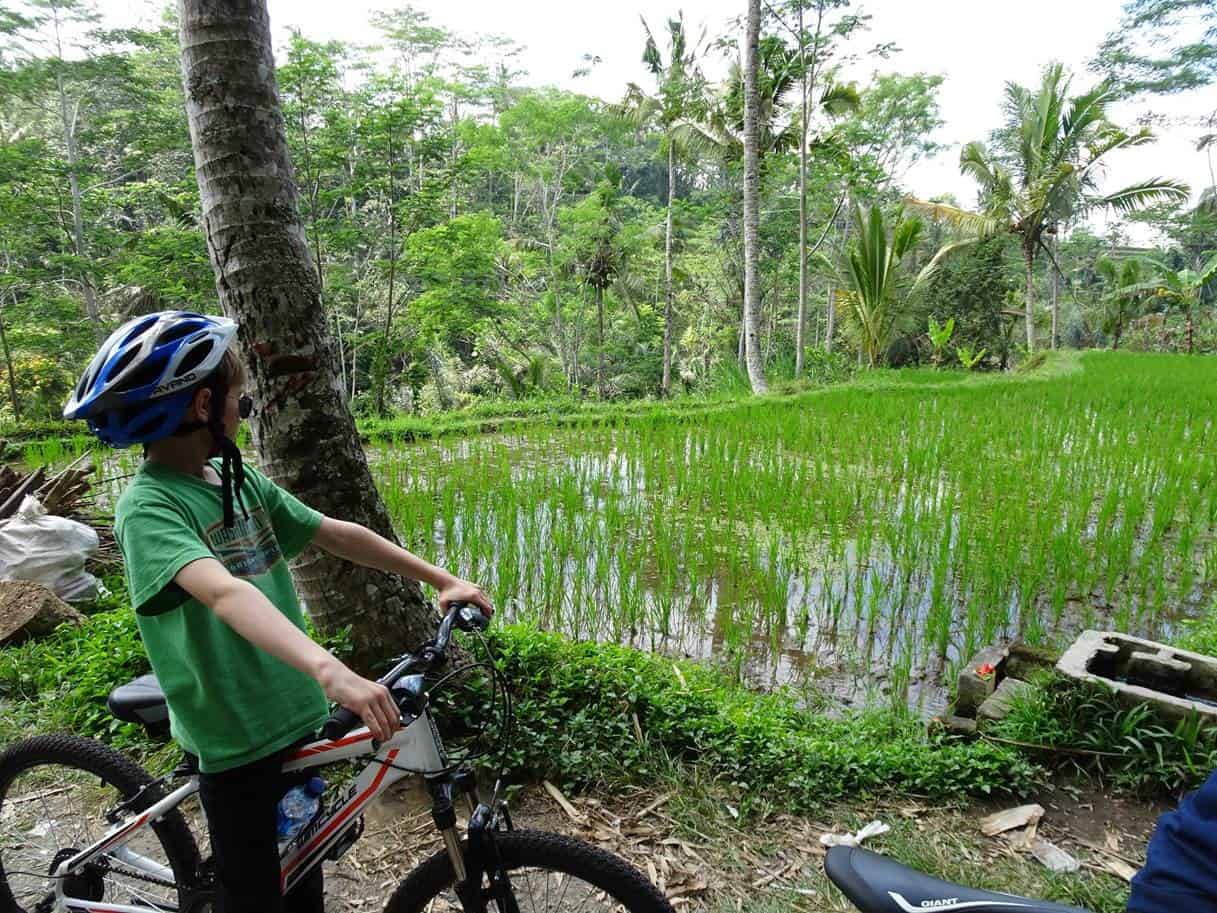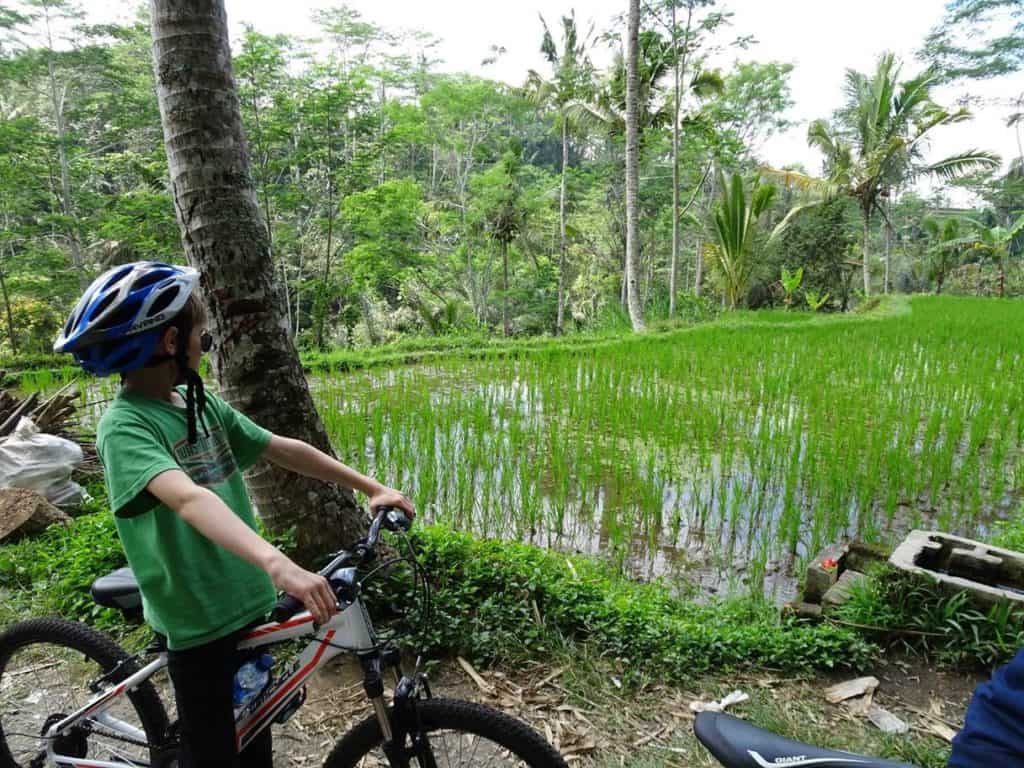 To Conclude…
If I've learnt one thing, from 16 years of holidaying with my children and over 20 years of organising other people's family holidays, it's that it's less important where you go than what kind of experience is right for you and your family, right now.  At times you need a 'home from home', a familiarity that makes no demands and simply allows the family to relax and regroup. But for those times when you also want to open your eyes and those of your children, embrace new experiences, stimulate the senses and push the boundaries a bit – whatever that means for you at the time, the right family (or non family) holiday can offer wonderful opportunities to step away from the everyday.