On a trip to Borneo, many clients are drawn to Danum Valley and Mount Kinabalu. These fantastic sites are immensely popular, which means often availability is scarce. The key is to get in there as soon as possible; we'd advise booking a minimum of 10 months in advance to secure your spot (for summer 2022, we recommend further in advance due to postponements from 2020/2021). It is worth it, though: they really do live up to the reputation.
Danum Valley is widely regarded as one of the most unique places for wildlife in Borneo. You can spot wild cats, orangutans, macaques, gibbons, red leaf monkeys, pygmy elephants and – if you are very, very lucky – the clouded leopards. As you trek through the verdant forest, the sounds of whooping gibbons and the drone of cicadas reverberate through the trees. It really is a spectacular experience.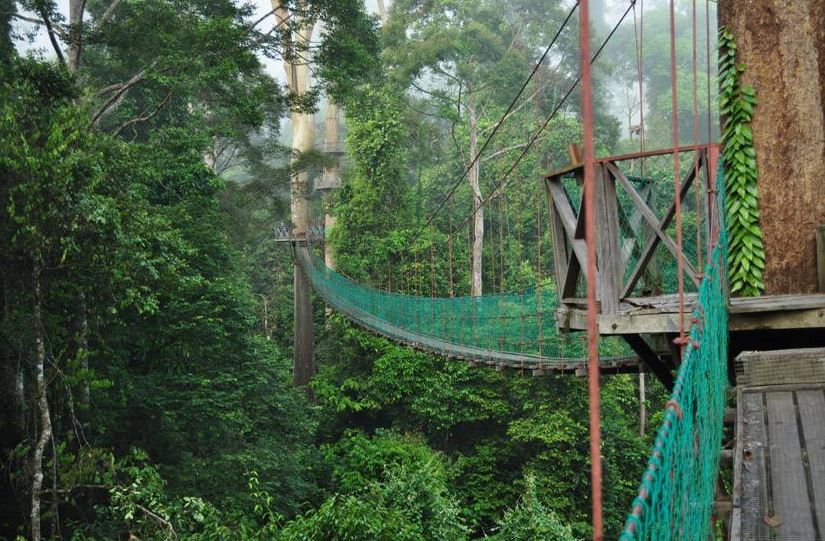 The only accommodation in Danum Valley is Borneo Rainforest Lodge (well, not exactly…ask ETG for some insider info!). It's a lovely hotel that is remarkably comfortable for its remote location and offers fantastic dining options- but it also has just 30 rooms, which book up well in advance.
Similarly, climbing Mount Kinabalu is unforgettable. The highest peak in Southeast Asia, the mountain is a beautiful World Heritage site and seen as a conquest by accomplished mountaineers and rookies alike. Yet a high number of adventurous travellers flock here every year and, sadly, permit numbers are limited and get snapped up quickly. Additionally, since the earthquake in 2015, permits have reduced in number but not demand.
But there are ways you can maximise your chances of getting one or both experiences into your itinerary. If your schedule allows it, we'd advise you to be flexible with dates when planning your trip so that your consultant can ensure you fit in your key interests.
Peak season for Borneo is May to September, with the biggest demand being July and August. So if you're looking to go to Danum Valley or summit Mount Kinabalu in July and August, you should really be looking to book before New Year to be on the safe side.  For other times of year give at least 7 months.
It's worth noting that from mid-July to mid-August airfares increase rapidly. So, if families looking to travel in the summer holiday have flexibility, booking either side of those dates will be cheaper, or try and get in there early (September October time).
It's also important to remember that Borneo has so much more to offer than the two well-known highlights. If you're looking for wildlife, head to the Kinabatangan River Basin in Sabah to spot proboscis monkeys, orangutans and pygmy elephants, as well as an incredible variety of birdlife (including Borneo's eight hornbill species). Tabin is another fantastic rainforest option – ETG Travel Consultant Lauren has in fact written a blog weighing up Tabin against Danum Valley. There are also myriad other fantastic things to experience across Borneo, from cultural activities, delicious food, longhouse stays to national parks and world-class beaches.
Essentially, both are amazing and we'd love travellers to be able to experience them- just remember to get in touch as early as you can and book Danum Valley and Mount Kinabalu.
---
For more information about our holidays to Malaysian Borneo, do call 020 3411 8892 email us with your questions here. For more inspiration, do take a look at our portfolio of example holiday itineraries. Do note that they're just a starting point. All our holidays are tailor-made so can be tweaked to match your exact preferences.
---