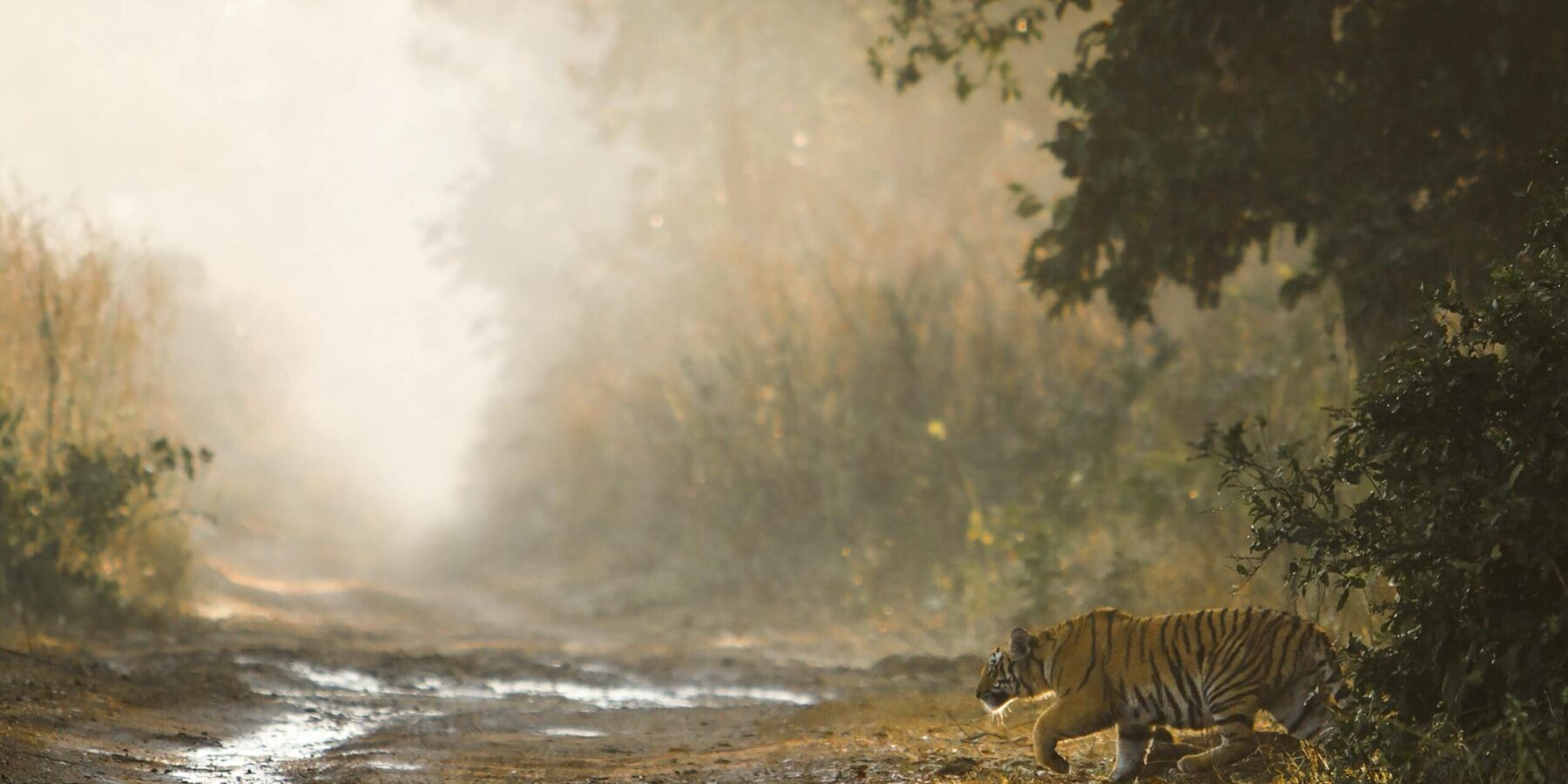 Around 13 times larger than the UK, India is an enormous country full of variety… in terms of everything from landscapes and climate to culture, language, religion and food. In this sense, it's more useful to think of India as a subcontinent rather than a country. To give you an example; an Indian holiday could start in lush backwaters, include incredible jungles, vast deserts, crumbling forts, majestic palaces and cosmopolitan cities, all before finishing up in the snow-peaked Himalayas. Whatever you're after, we can definitely craft your dream holiday to India – because there's simply so much to discover and explore. However, before a first trip (or even after), many of our clients ask the same question; where should I go in India?
The answer is: this all depends on what you like because, in India, there really is something for everyone. Typically, we would recommend sticking to one area of the country, allowing enough time to absorb all that it offers, at a pleasant and comfortable pace. Although the excellent, ever-expanding domestic flight network helps link destinations all over the country, at ETG we follow the general mantra that less results in more, in terms of experience, anyway. This is because each different region can feel like a completely different country – one state can differ from another as much as Spain differs from Iceland – meaning that, like countries, each really does merit its own trip. Regions differ so much due to a range of influences, a lot of which come down to India's colourful past, including different religions, the impact of foreign settlers, topography and climates. There's a reason that some people spend their whole lives travelling to the country again and again, and never end up getting bored.
So, to summarise, where to go in India is entirely down to you. However, as Indian travel experts, we have provided some insights to help you decide where to travel below.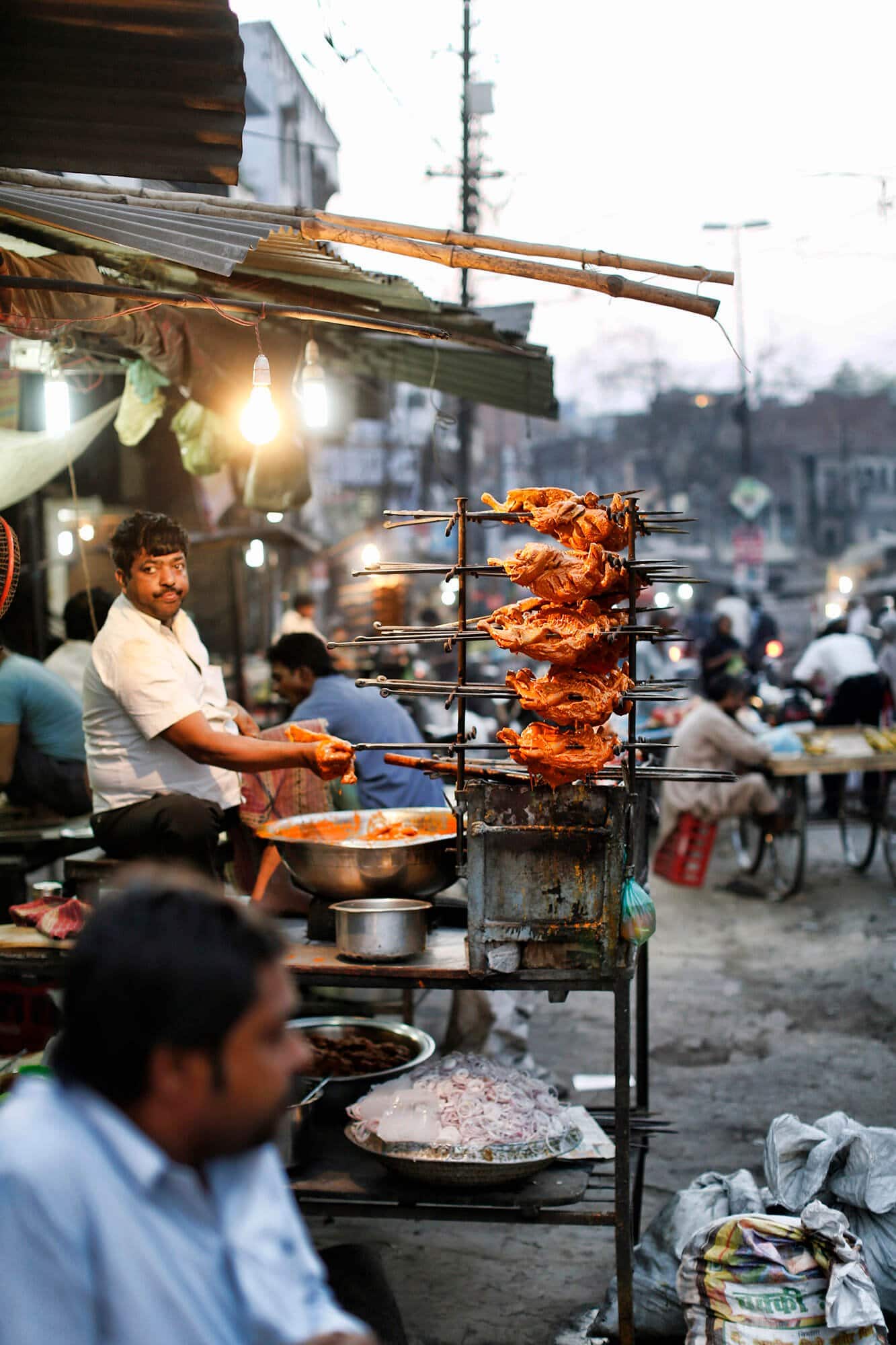 Where to go to begin an Indian adventure?
If you have never been to India before, we find that it makes sense to start your adventure in a rural destination. Yes, you'll have to fly into one of the major hubs (Delhi, Mumbai, Chennai or Bangalore) first, but it usually pays to bite the bullet and head straight onto somewhere calm and scenic. Here you can relax, find your feet, adjust to the right time-zone and get used to the new climate, food and surroundings. Only then, when well-rested and ready to explore, would we suggest moving on to your next destination. Indian cities are incredible, diverse and colourful places, but we find guests enjoy them most when they have had time to fully acclimatise to this incredible country. We suggest starting in destinations such as Kerala, Pondicherry or rural Rajasthan; places that you can easily drive to from an international hub and which offer a perfect introduction to India.
Deciding on the airport that you will fly into, and then your first destination, all depends on where the rest of your holiday will be taking place. If you are planning on exploring:
The Golden Triangle or northern India, Delhi is the best starting point
South India, Cochin is the most convenient starting destination
North East India, Kolkata is where you should start off
South East India, Chennai is the ideal international hub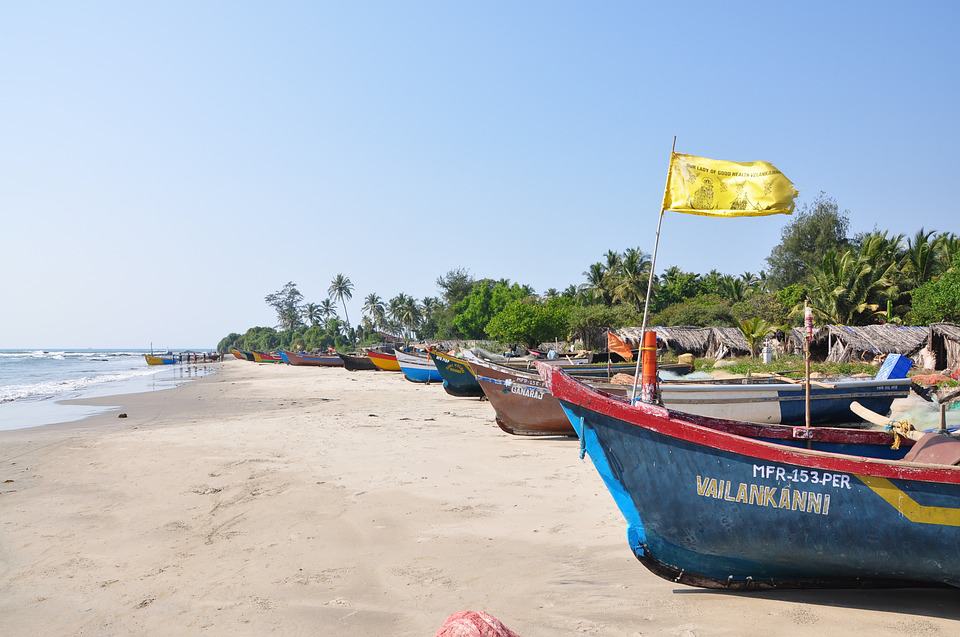 Where to go in India for the best beaches?
With so many different landscapes on offer, it's natural to assume that India is home to some incredible beaches. Though other Asian destinations may be better known for beach breaks, there are some stunning sandy spots to be found throughout the country – whether on the coasts of the Indian Ocean or the Arabian Sea. The best beaches are found in Goa and Kerala, both located on the southwest coast of the country. These Indian beaches offer golden sand and sunny weather when visited at the right time of year.
Goa is famous the world-over for its relaxed vibe, beautiful palm-fringed beaches and amazing party scene. It's also increasingly becoming a foodie hotspot as impressive restaurants open up and down the coast. Kerala is great for those looking to go a little bit more off-grid and experience a slower, more local pace of life; Kerala's coastline is an area where Indian village life still reigns supreme.
To summarise, a stay in either can provide an ideal stop to relax on an otherwise active and adventurous India holiday. Want to know more about India's amazing beaches? Check out our detailed blog on the best beaches in India.
Alternatively, if you're after an even more idyllic beach destination inspired by tropical island fantasies, India is also an excellent destination to combine with other countries in the Indian Subcontinent more famous for 'fly and flop' holidays. Both The Maldives and Sri Lanka can be connected easily via international hubs, so it's no hassle at all if you fancy combining the vibrant culture of India with a stay at a tropical beach resort.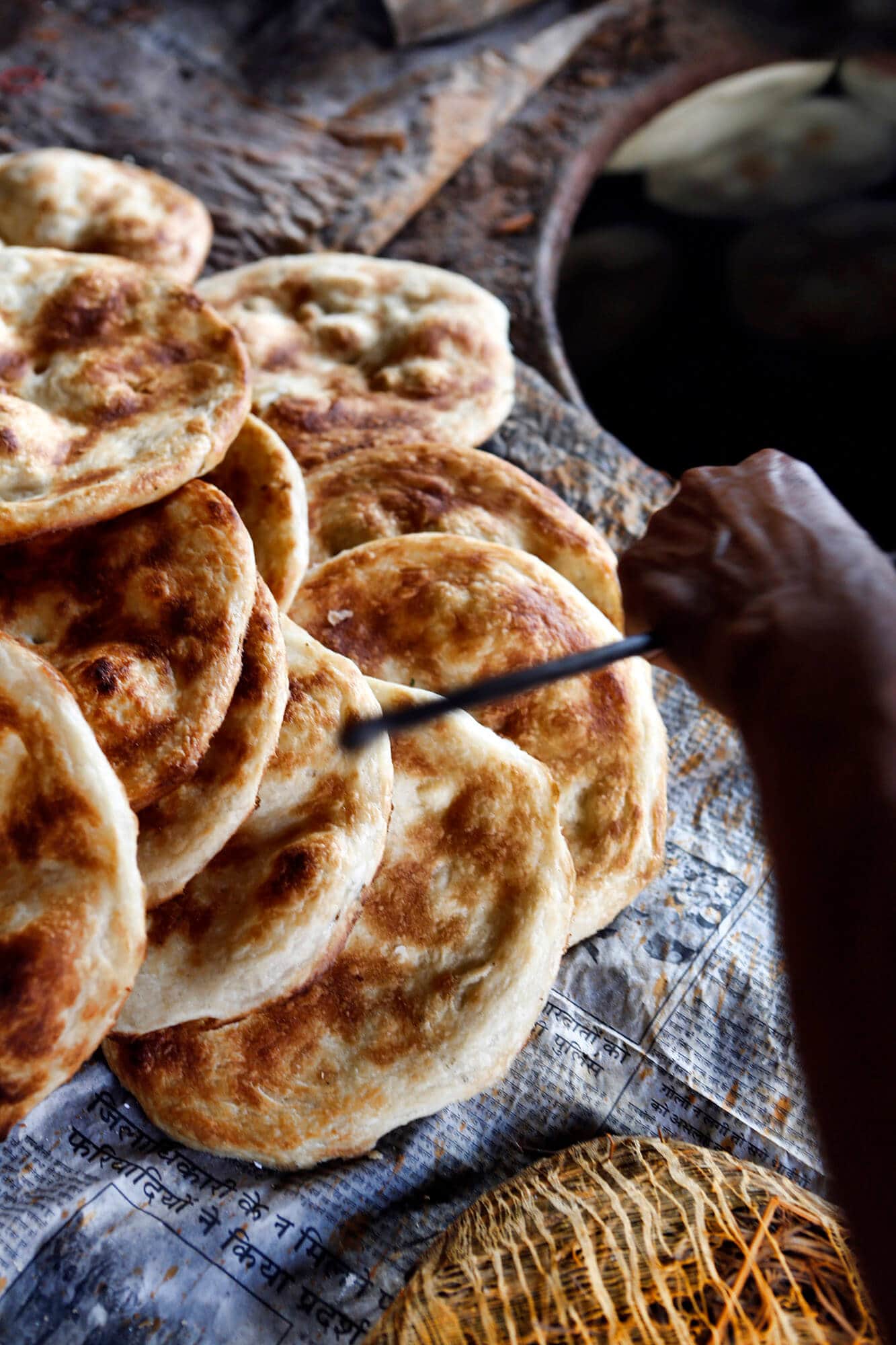 Where to go in India for the best food?
Attention foodies; the choice of food in India really is never-ending. Specialities vary by destination; state to state and city to city… sometimes even street to street! Whether you're vegetarian and searching for a delectable combination of fresh vegetables and spices, prefer something a little meatier or love dishes with a coconut base, there will be an exquisite Indian dish, vendor or restaurant perfect for you. And don't worry about the spice – authentic Indian food is not nearly as spicy as Brits often fear it to be!
While there is no one specific destination for the best Indian food, we can recommend excellent food tours in both cities and rural areas alike. Following local trends, ETG guides will point visitors to the best street food on offer. Check out our top 5 food experineces in northern India.
There'll be the opportunity to try mind-blowing dishes made with ingredients you may never have even heard of. We can assure you that, wherever you visit in the country, there will be excellent and interesting food to be found. That's a guarantee!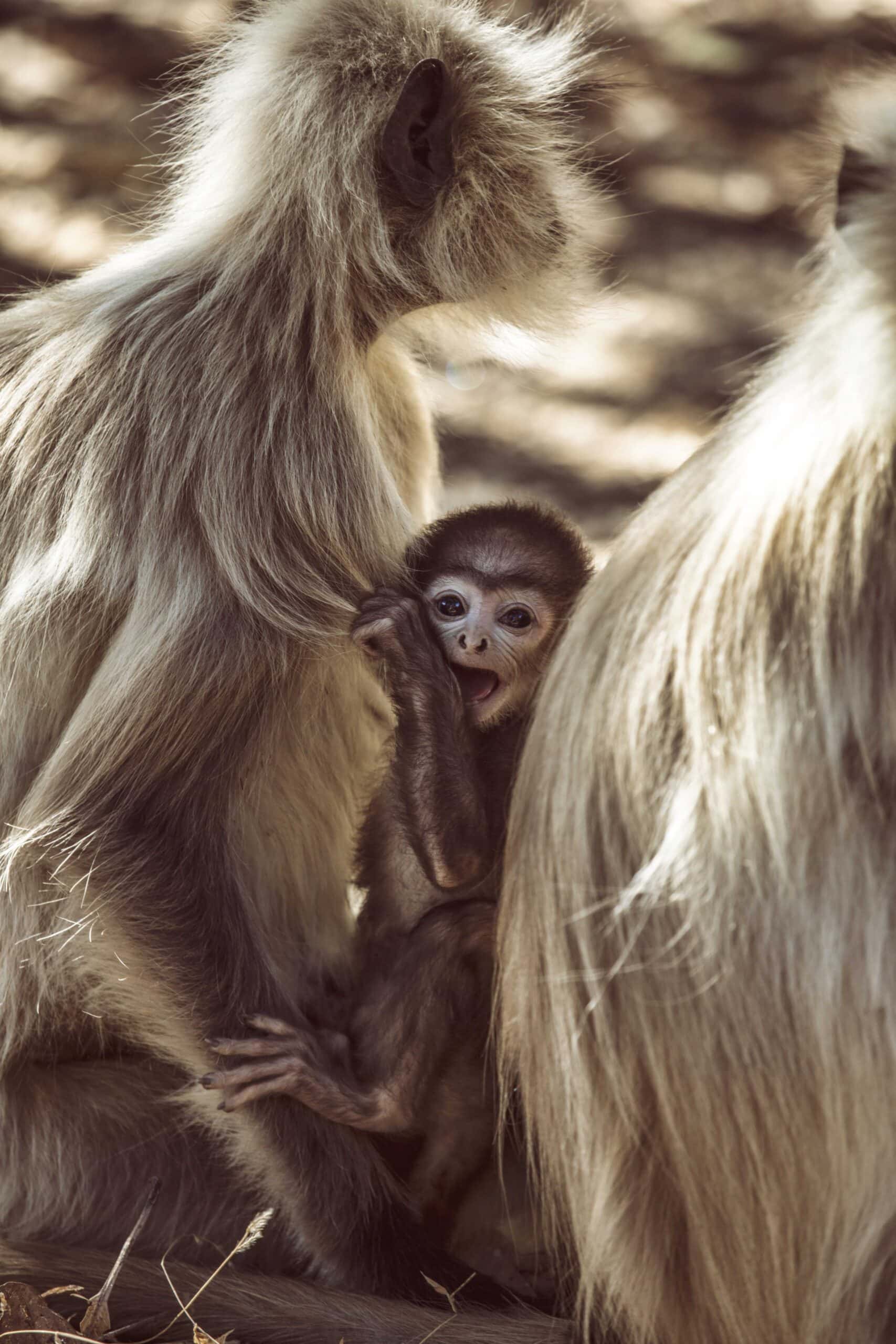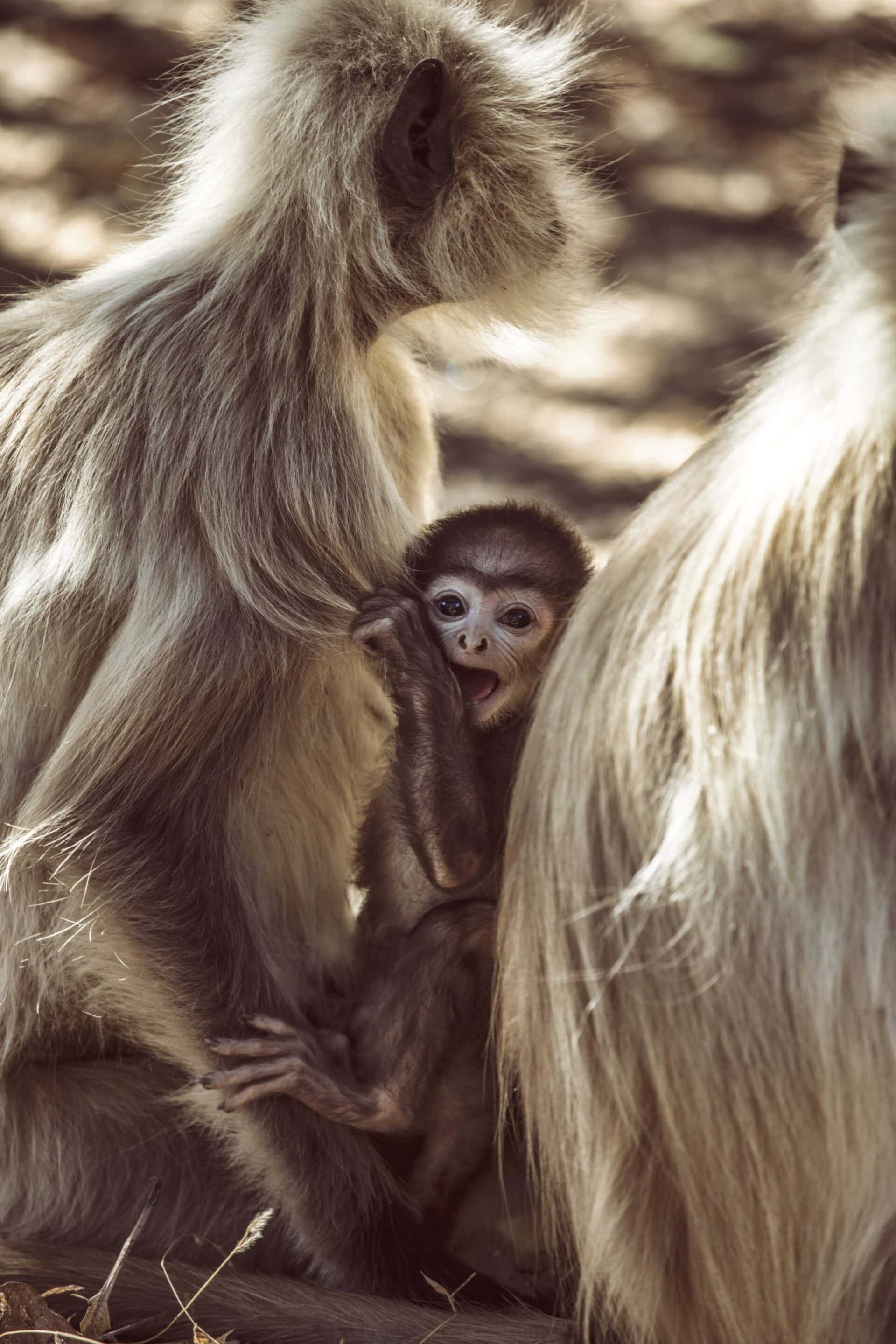 Where to go in India for the best wildlife?
If you're looking for amazing wildlife experiences, India will not disappoint. At ETG we are big fans of Madhya Pradesh – a region in central India where there is a particular concentration of excellent wildlife, stunning scenery and well-run National parks. Not to mention, this is the actual location that inspired Kipling's Jungle Book!
In some of the wildlife parks in Madhya Pradesh, visitors can enjoy a variety of wildlife on foot or on cycling or boat tours. It's also possible to explore village life, where 70% of India's population live, and enjoy a glimpse of what many people deem "the real India". This adds an element of diversity to the experience, which is ideal if you want to see more than just wildlife while on holiday in India.
Some of our favourite Indian wildlife parks include:
Kanha National Park
You'll find that Kanha is not quite as busy as other national parks in India, like Bandhavgarh and Ranthambore, making it an ideal destination for a quieter, but still stunning, wildlife experience. Here you'll stand a great chance of spotting a huge variety of Indian flora and fauna including tigers, leopards, birds and even sloth bears.
Nagarhole National Park
Located in southern India, Nagarhole National Park is an incredibly vast area that offers excellent and unique opportunities to spot not just tigers, elephants and leopards, but even a couple of black panthers! Observe all these creatures and more while supporting the incredible conservation efforts of the local authorities.
Satpura National Park
Located in central India, also in the state of Madhya Pradesh, Satpura offers almost everything to ardent wildlife fans, especially the ability to walk around the areas of the park with a ranger. Combining stunning natural landscapes with abundant wildlife – including tigers – and even less crowded than Kanha, we consider this park a strong contender for the best overall wildlife experience in India.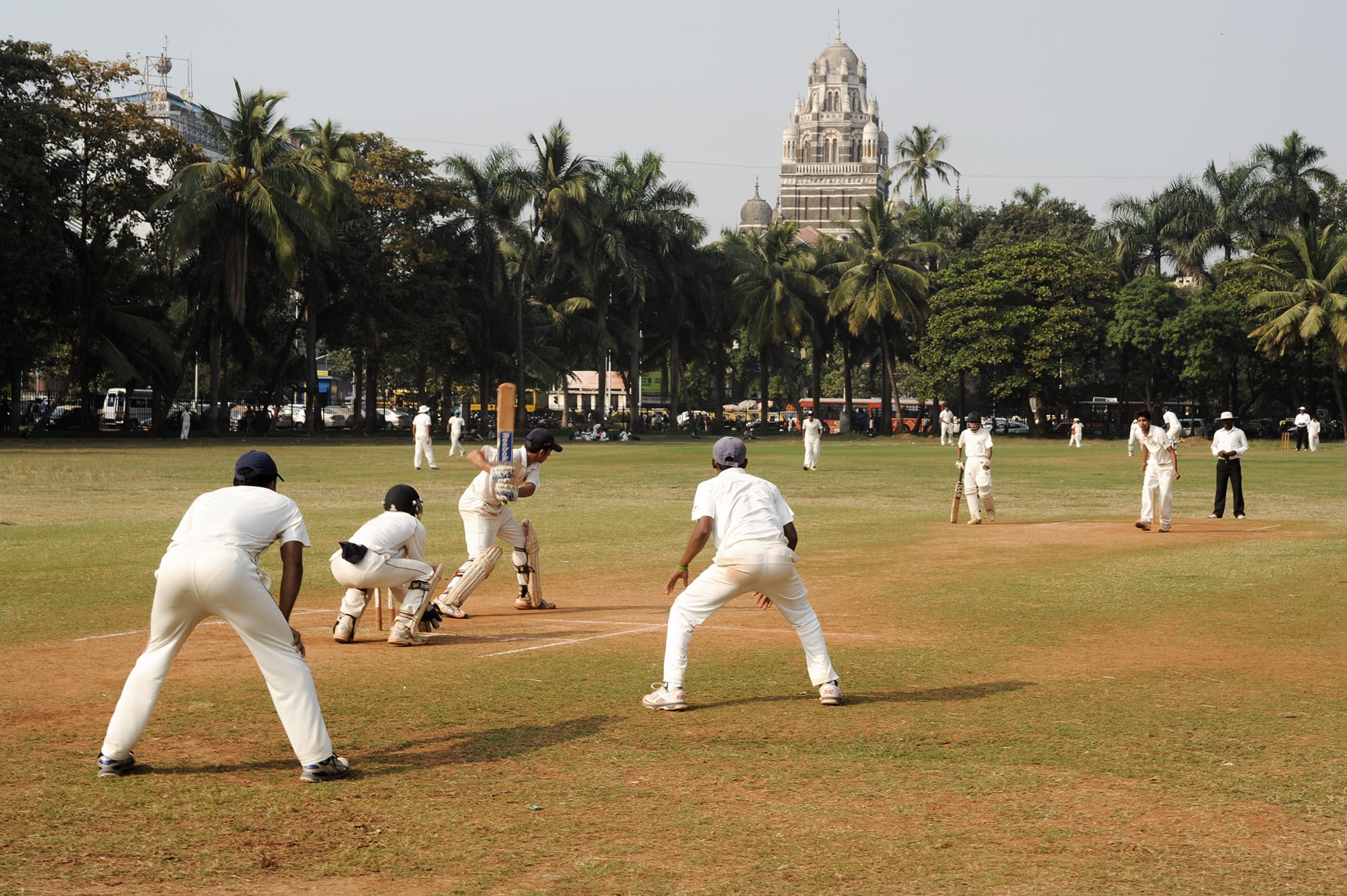 Where to go in India for city lovers?
India is full of thriving, vibrant cities, most of which are far larger than the cities we are used to in Britain and western Europe. The smaller cities are often the size of London, so you can just imagine the size and scale of some of India's metropoli. While only around 30% of India's population live in these cities, they are nevertheless the most exciting and fast-developing areas of the country. Visiting an Indian city is also a way of experiencing a more contemporary side of the country; we definitely think it's worth adding one to your India itinerary. Delhi, Agra, Jaipur, Mumbai, Kolkata, Chennai and Hyderabad are just some of our favourites.
With help from ETG guides, you can explore India's cities to your heart's content. You won't find the heaving tourist crowds you might expect from Rome or New York, however, the local traffic can be a little overwhelming to newcomers… but after a while that all adds to the charm. At ETG we're big fans of Indian public transport; there's nothing quite like a ride on a metro train to experience the 'real' India. The five 'metro cities' – Delhi, Mumbai, Kolkata, Hyderabad and Bangalore – all offer a great opportunity to witness scenes of daily life.
If you are eager to tick off more than one city while in India, we recommend pairing cities that offer completely different experiences. For example, exploring more traditional Delhi followed by cosmopolitan Mumbai, getting a taste for both India's past and present during the same trip. It can work really well to start with one and end with another; resulting in a holiday bookended by totally different urban experiences.
But which cities are going to appeal to you? We've summarised a few of India's most famous metropolitan hubs below:
Delhi
As the country's capital, Delhi is likely the first city that comes to mind when thinking of India. This vast, sprawling metropolis is one of the most traditional cities in the country, full to the brim with temples, tombs and world-class architecture – all of which makes a visit the perfect introduction to India's rich and complex history. Right beside the old, you can find vast brand new shopping centres, restaurants, trendy bars, and bustling markets.
Mumbai
Modern and cosmopolitan, and located on the Indian Ocean, Mumbai forms an excellent contrast to Delhi. Here you can find exquisite art galleries, museums and universities, as well as busy markets to practise your haggling skills. Mumbai feels a lot like India's future – it's the place for you if you're after of-the-moment eateries, cocktail bars and nightclubs. In contrast, simply watching the world go by in historic Victorian-era Colaba is not to be missed.
Kolkata
Kolkata is one of our favourite places to send people in India. With a wide range of influences, from British to traditional Bengali, the architecture here is as remarkable as it gets. Find respite from the buzzing streets in the city's green spaces like Calcutta Botanical Gardens, explore fascinating temples or take in striking monuments to Bengal's eventful past. We highly recommend exploring the city's fragrant flower market, riding on a heritage tram or local boat along the Hooghly River – all offer different perspectives on this truly one-of-a-kind historic city.
Cochin
Europeans first settled in Cochin before anywhere else in India, creating a real mix of influences, from Dutch all the way through to Armenian. Appreciate the incredible diversity as you visit Portuguese churches, colourful Hindu temples and Jewish synagogues. There's also ample opportunity to wander past galleries and cafes in the old town, take a harbour cruise and enjoy a Kathakali dance performance at sunset.
Bhopal
Located in central India in Madhya Pradesh, Bhopal is a real hidden gem of India. Explore nearby UNESCO World Heritage sites, Sanchi and Bhimbetka, the unique Museum of Man, or simply enjoy a walking tour of the crumbling old town, with its rich Islamic architecture, led by local historians.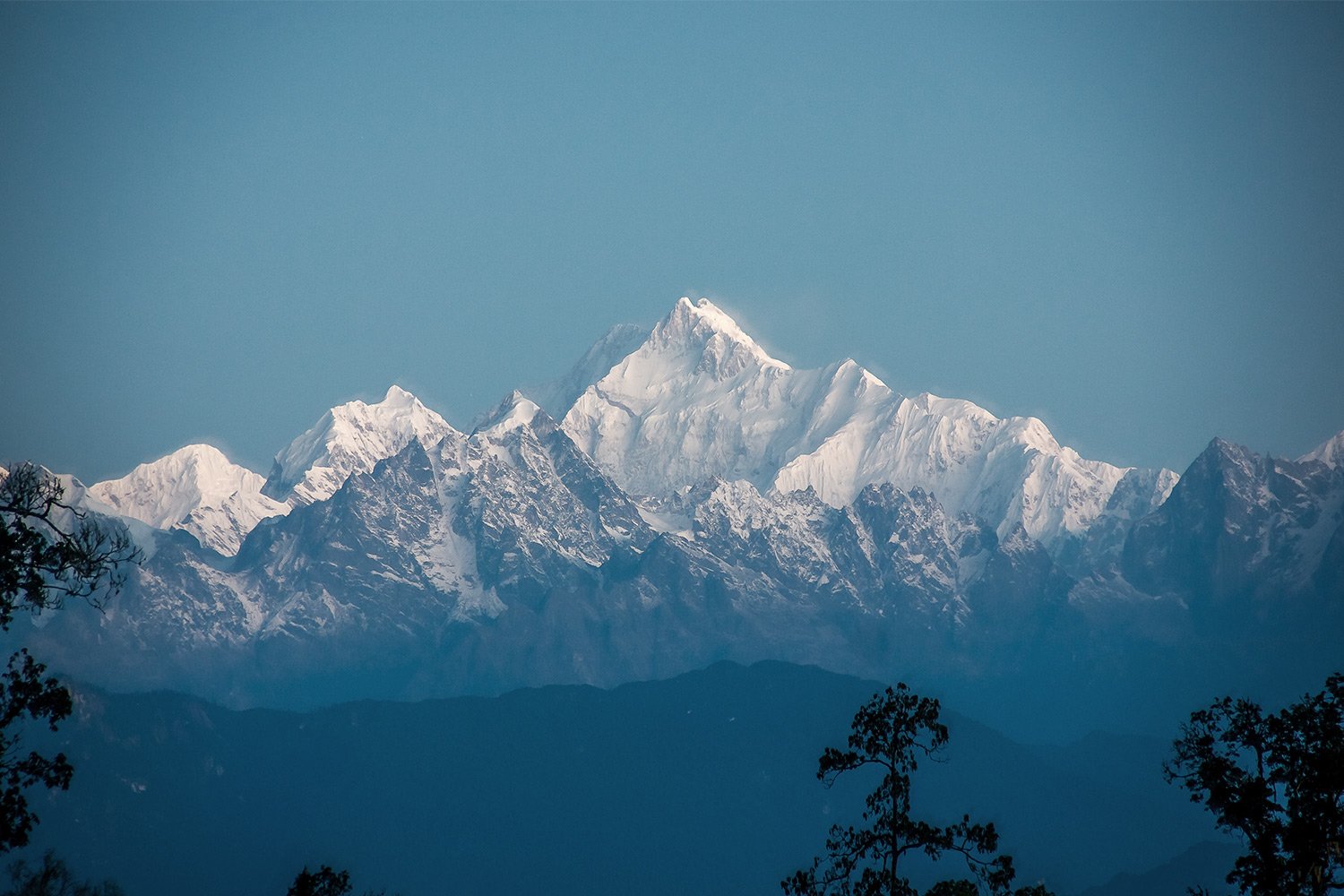 Where to go in India throughout the year?
Like most countries around the world, India's weather changes throughout the year. However, unlike most countries, India's vast geographically landmass means that it is home to many different seasons and weather patterns at any given moment. Before you choose when and where to go in India, read our full India weather guide.
In addition to weather, there are also unmissable events at different times of the year, which the expert ETG team will be happy to guide you through. Have a read of our top suggestions below.
Where to go in India in March?
The most notable festival in March in India is Holi. You may well have already seen photos of Holi celebrations, where bright colours are thrown over one another. Although the festival is based around religious symbolism, it is one of the few Indian events that is celebrated by almost everyone in the country – regardless of their beliefs – and Holi parties, consisting of 'throwing colours', eating and drinking, take place in busy cities and rural areas alike.
While Holi takes place all over India, the states of Rajasthan and Uttar Pradesh are most well known for it, particularly Udaipur and Mathura respectively. These celebrations can be intense, but ETG guides know exactly where to go to view the action from a safe vantage point and experience the celebrations in a way that feels comfortable to you. For those who love festivals this is one to add to your list – it's absolutely fantastic and a lot of fun to experience in person.
Where to go in India in April?
April is the perfect time to visit India's incredible national parks. Temperatures are beginning to climb, which means that watering holes are starting to dry up; with fewer watering holes and thirstier animals, you're more likely than at any other time of year to catch a glimpse of some of the country's diverse wildlife. We put together itineraries that involve heading out in the morning and late afternoon, meaning you avoid the worst of the heat – and can spend lots of leisure time enjoying the hotel facilities.
Where to go in India in October?
Known as the festival of lights, Diwali is a nation-wide holiday that takes place in either October or November. The Indian equivalent of Christmas, this is a very special time for Indian people, which is reflected in special food, outfits, games and gatherings – as well as the famous light displays and fireworks. There is nowhere more beautiful to experience the festival than in Udaipur, the city of lakes. For a once-in-a-lifetime experience, we recommend watching the fireworks from the Lake Palace.
Another famous Hindu festival is the Durga Puja, which takes place each year in Kolkata. Watch the Durga idols being crafted in the workshop areas, then the carnival-like processions to local rivers where they are ceremonially immersed by devotees.
Where to go in India in December?
We recommend venturing to Nagaland in December, an area located right on the border of Myanmar (Burma). Here you can bear witness to the Hornbill festival, a tribal celebration that takes place at the same place and same time every year. Known as the 'festival of festivals', local tribes from all over the state come together in a celebration of the region's folklore and is something that not many tourists can say they've seen. It's a truly unbelievable sight and one that many visitors wouldn't associate with India at all.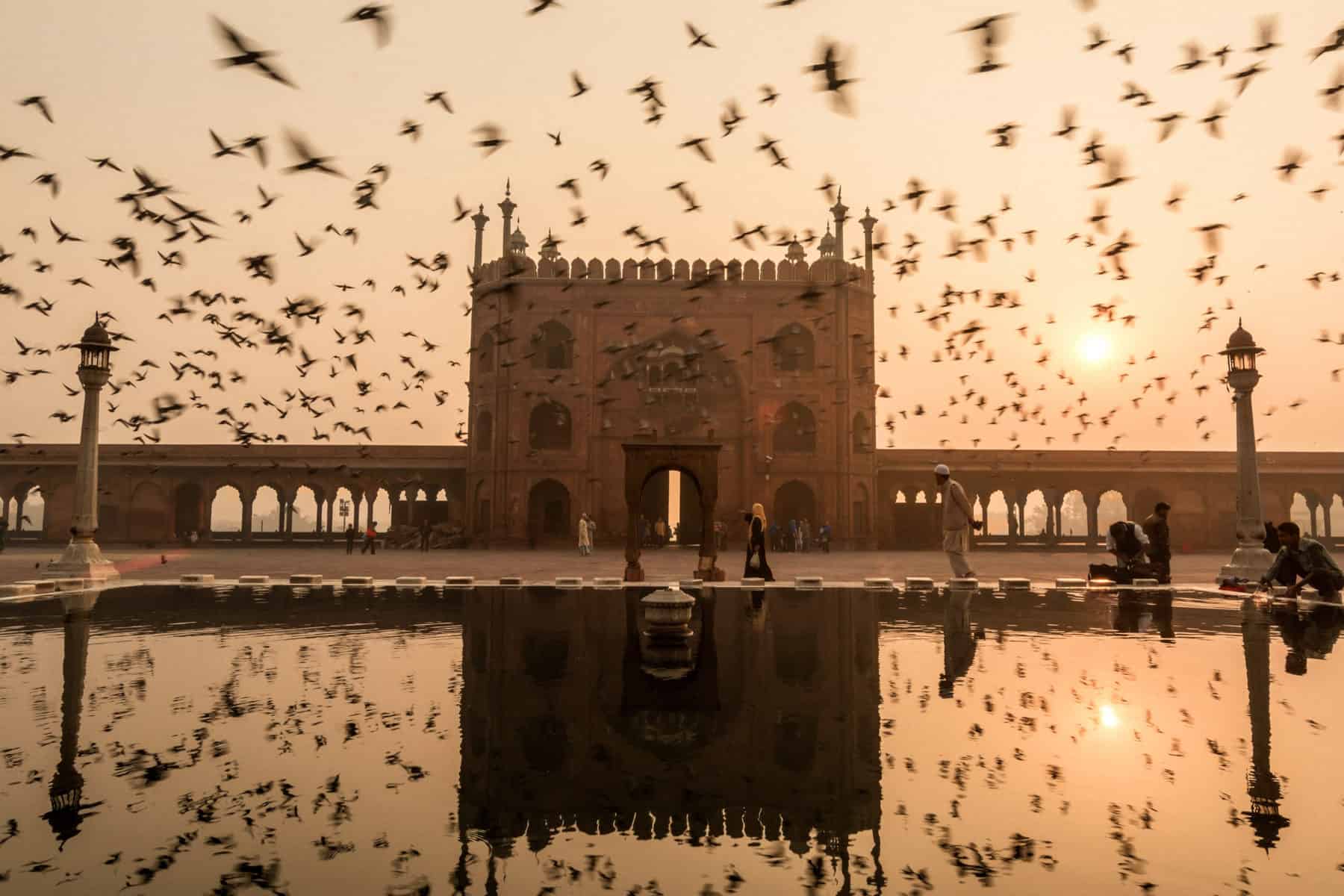 Mumbai vs Delhi: In depth
Want a little bit more information about the difference between India's two largest cities? We've put together an in-depth guide on both below.
Mumbai is a remarkable city. Larger and more modern than Delhi, it has a liberal, cosmopolitan atmosphere and some of the most striking architecture – both historic and contemporary – of anywhere in Asia. This port city sits on the coast of the Western state of Maharashtra, and is made up of 7 former islands. It's also a cultural hub, and is the home of India's world-renowned Bollywood film industry and the Dabbawalas who run supposedly 'world's best food delivery system'! Read on to know more…
As the commercial capital of India, Mumbai is home to centres of global trade and affluent areas complete with art galleries, fashion, retail hotspots and high-end restaurants. That said, its population also has amongst the greatest disparity in wealth anywhere in the world, from some of the planet's most expensive residential prices to communities living in large makeshift, densely-packed slum neighbourhoods. Many famous novels and films set in India, such as Slumdog Millionaire, Shantaram and The White Tiger, explore this contrast of extreme rich and poor found side by side.
Like a lot of Asian cities, it can experience high levels of pollution, but tourists often find it surprisingly clean. Indeed, India has been making a great effort recently in terms of green policies, with the cleaning up of major cities being a main initiative. For example, in the past two years, Mumbai's famous Juhu beach has been transformed from a dump to a turtle hatchery, in what the UN hailed as the "world's largest beach clean-up project".
Finally, for people who are comfortable with heat, Mumbai is a great choice – it is hot all year round with a minimum of around 26c in December and January.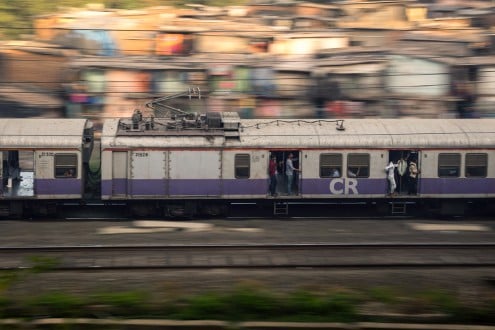 Top 3 Experiences
1.Kala Ghoda Art Walk
Take a walk through the Art Precinct in Mumbai's British Heritage District for an introduction to the vibrant world of contemporary Indian painting and sculpture.
2. Ride the commuter railway
Mumbai is known for its commuter-heavy railway, which is often packed to bursting point with people hanging from the doors as it speeds through the city; an image found in many films and TV shows filmed in the city.
3. Discover the city's remarkable food
Mumbai is famous across India for its outstanding street food. Discover the city's best eateries with the help of your knowledgeable local guide.
4. Elephanta Caves
A short boat ride from the Gateway to India, these incredible caves offer a glimpse of some of the country's most striking ancient sculpture. Despite damage inflicted by visitors over more than a thousand years, the site remains a real gem.
Hotel in focus: Taj Mahal Palace:
This grand and glorious palace hotel, located right next to the Gateway to India – on the edge of Colaba – is one of the most iconic hotels in India. The palace itself was constructed in 1903, and was inspired by Moorish, Florentine, and Oriental architectural styles. We recommend splashing the cash for a sea view room in the Heritage Wing for maximum levels of character and nostalgia.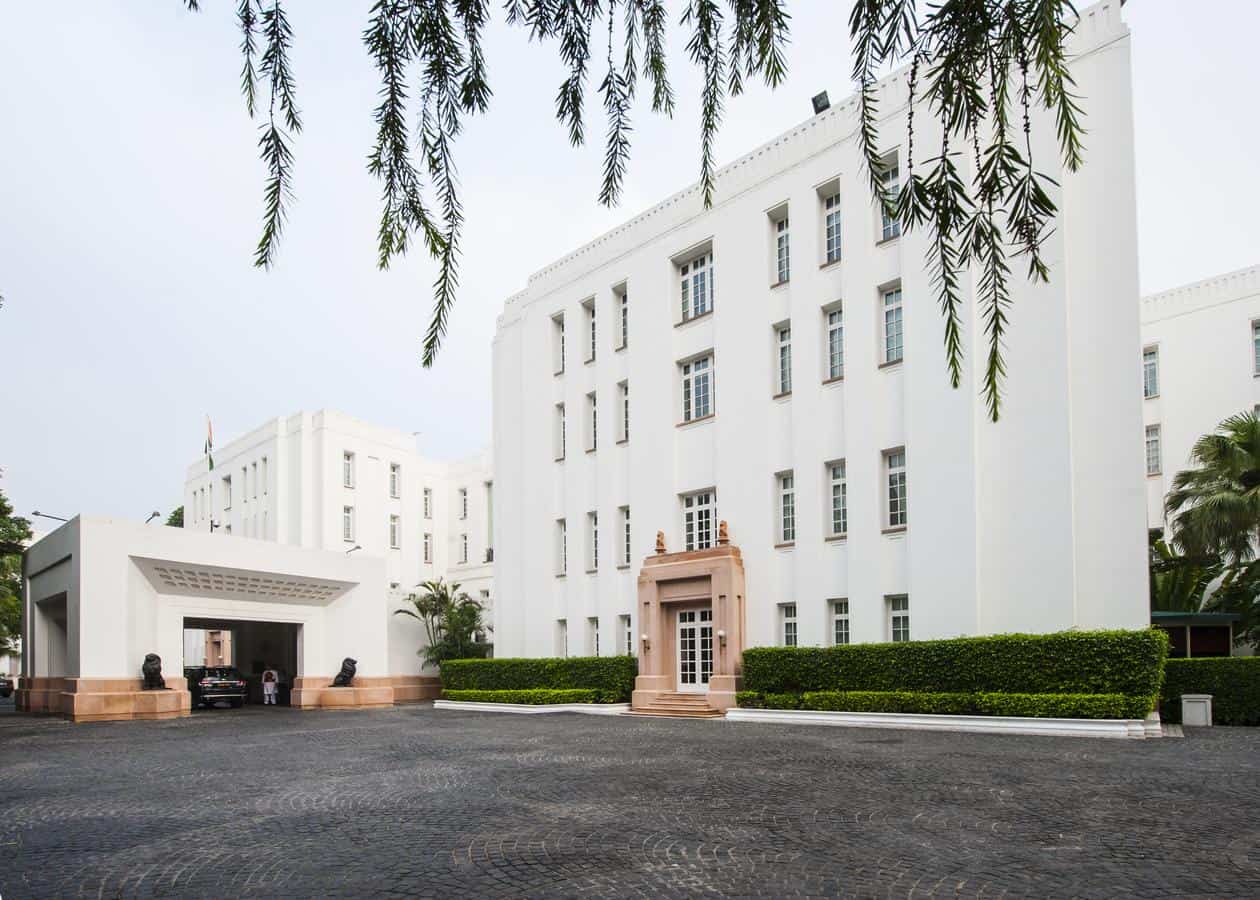 Delhi – India's capital city is a similarly captivating city, although for somewhat different reasons. Unlike Mumbai, it is located inland, bordering the states of Haryana on the north, west and south and Uttar Pradesh (UP) to the east. The city is divided between Old and New Delhi, with a marked difference between the two. Built by the British in the early 20th century, New Delhi is made up of endless tree-lined avenues, meticulously laid-out within a grand European-inspired plan. In contrast, Old Delhi feels like a time-warp, full of endless winding streets and narrow alleyways – and incredible photo opportunities. Certain areas feel quite chaotic, but are perfect for intrepid travellers looking to step away from the everyday.
Both Mumbai and Delhi have a population of approximately 18 million people, though while Mumbai sits into a densely packed peninsula, Delhi is more spread out, and is home to many more green spaces and parks – visitors are often surprised by just how verdant this metropolis is. You'll also find more 'official sights' and monuments in Delhi, such as forts, tombs, palaces, museums and so on.
In addition, Delhi goes from very high to very low temperatures throughout the year, meaning it is worth planning your trip around the best time to visit. October, November, February and March are all absolutely ideal months in terms of weather; you can expect clear blue skies and long, warm, sunny days.
Top 3 Experiences
1. Delhi: Old and New
Discover both sides of Delhi – the legacy of its time as the great capital of the glorious Mughal empire and as the centre of the British Raj.
2. Salaam Baalaak Street Walk
Salaam Baalak Trust is an NGO helping to rehabilitate India's many street children. On this walk you'll be guided by former street kids; who are now teenagers and well-trained guides operating from the New Delhi Railway Station area.
3. Taste Old Delhi Street Food
Take a fantastic street food tour of Old Delhi, negotiating the noisy labyrinthine lanes of Chawri Bazaar and Chandni Chowk by cycle rickshaw. About much more than food, this tour gives visitors a real insight into a place truly unlike any other.
Hotel in focus: The Imperial
This opulent heritage hotel located just off Connaught Place is the perfect base for exploring the city. Steeped in history, and equal parts elegant and grand, The Imperial has more than 2,500 original photographs hanging from its walls.
As you can see, the variety in India makes it a perfect holiday destination for people of all interests, all through the year. Whether it's hiking and getting out in nature, exploring exciting cities or getting up close and personal to  Indian people and authentic experiences – or even a mixture of everything – ETG can help create your ideal trip.