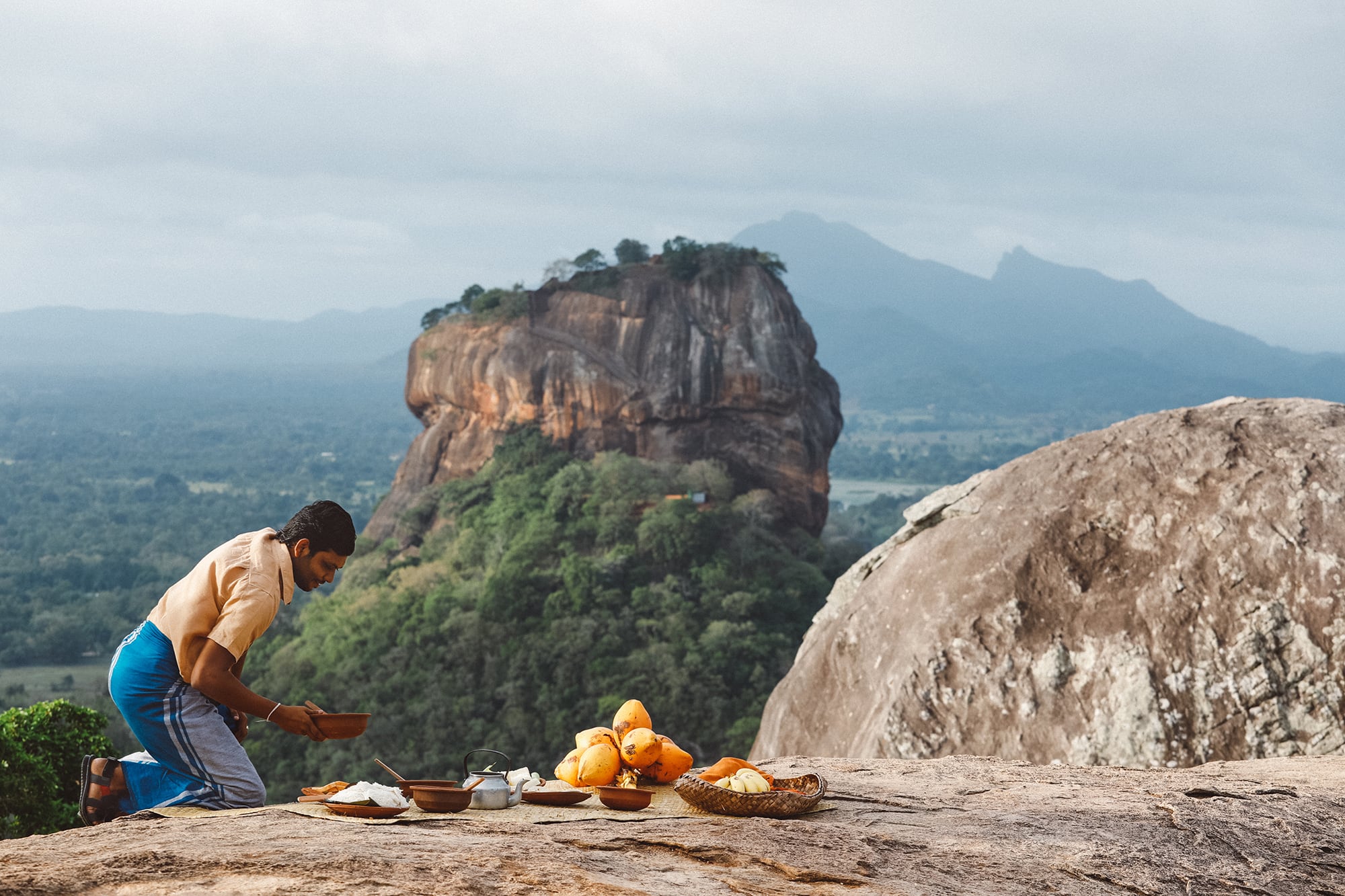 I wrote this article after my recent two-week trip to Sri Lanka at the end of October 2021.
There are so many reasons to get back travelling to Asia, but I wanted to give a few of the key ones about why I think Sri Lanka is the ideal holiday destination for the next few months. After all, I've just got back from a two-week trip there and feel so lucky to have had the trip I did.  And if you start to compare Sri Lanka with other countries who have 'opened their doors' – from a like for like comparison, you'll be hard-pressed to find a country as ready and set up for fantastic holidays right now. The Sri Lankan Authorities have put a lot of thought into attracting tourists again and allowing them to have a wonderful and safe experience.
Feel free to email me at  [email protected] to clarify anything you're unsure about, ask questions or start organising a trip to Sri Lanka soon. 
You can read our 'Can You Travel to Sri Lanka Now' for practical advice on testing, documentation and vaccination rates.
Experiential Travel is remarkably normal
Travelling around Sri Lanka felt remarkably normal!  Compared to my last visit at the end of 2018, the only difference was mask-wearing and having sights, national parks and beaches virtually to myself.   It was slightly odd, particularly at UNESCO World Heritage sights like Sigiriya and it did bring home the effects of the pandemic on places like Sri Lanka, but being in such places with hardly anyone else made me feel very privileged.
One night I had a few drinks with a bunch of British hoteliers who own properties and villas on the south coast.  The mood was positive and hopeful.  A few had been in Sri Lanka the whole time and the rest had arrived back in the country between 6 and 2 weeks before.  They all said bookings were increasing with Christmas looking particularly busy. Either side, in December, January and February there was a fair amount of availability in their hotels and villas – slow but steady interest seemed to be the order of the day.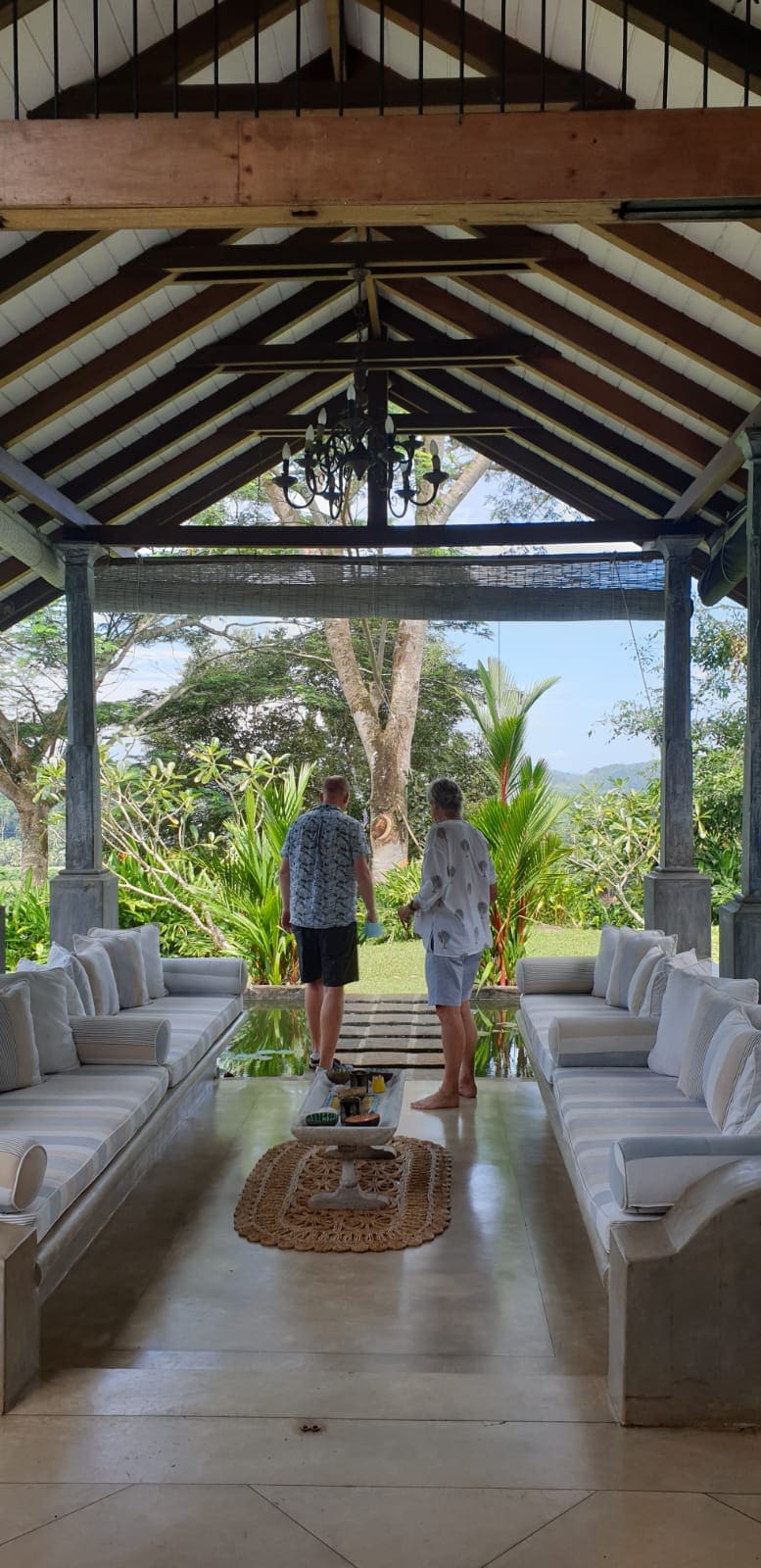 A warm welcome awaits in Sri Lanka
In the back of my mind, there was a slight concern around how'd I'd be received, particularly in rural areas. How would locals react to seeing a foreigner?  But like the rest of my trip, I need not have worried.  Everyone I met, walked past and interacted with could not have done more to make me feel welcomed.  Whether it was walking past tea pluckers in The Knuckles, talking to locals in hotels, walking around Kandy or going on a street food tour in Colombo, it was very positive.
Sri Lanka has had such a torrid time with the easter bombings of 2019 and now covid that people are craving normality.  The country and a lot of its people rely on tourism so really need tourists back.  People actually thanked me for coming.
It is worth noting though, that tourists have been travelling to Sri Lanka since the spring.  Not in huge amounts, but European and North American travellers have had more freedom to travel than those in the UK.  So foreign travel in the country has been normalised to an extent and I saw plenty of foreign travellers travelling by themselves.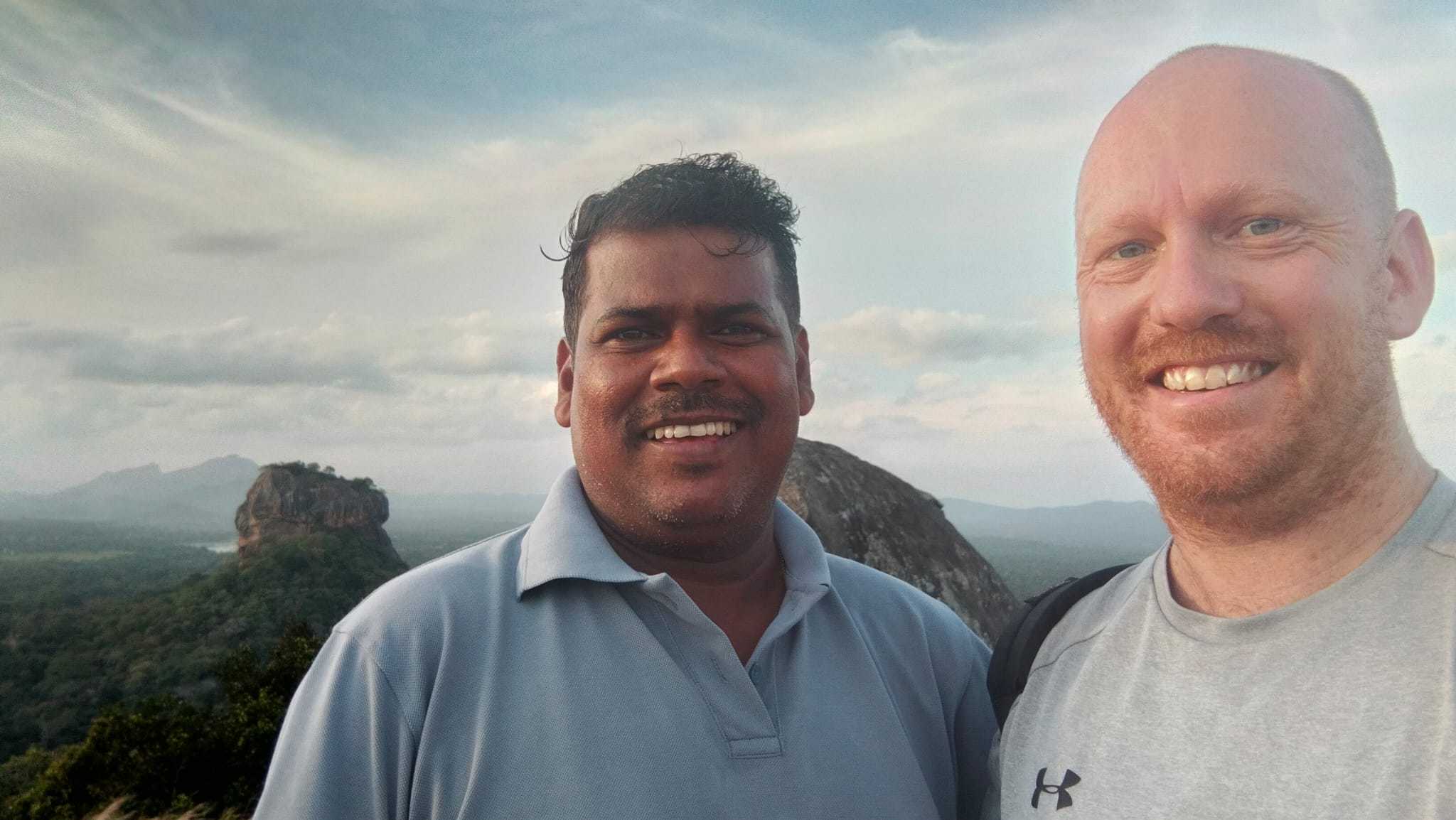 You can travel around freely
Here at ETG we tend to promote a 'less is more' approach to a lot of our holidays.  But my research trip was as fast-paced as you can get.  I stayed for 14 nights in 14 different locations travelling from Colombo to the Cultural Triangle, Kandy, a few places in the hills, Yala National Park, Tengalle, Thalpe, Galle, Bentota and Colombo….all without a hitch.
I was travelling with my chauffeur guide in a private vehicle which made things very easy for me.
It was slightly different for locals though as there were some interprovince travel restrictions which were only lifted on the 1st November.  Trains and interstate public bus services have not been operating but are due to do so again.  Foreigners are expected to need to show proof of vaccination to get tickets.
The key tourist sites, beaches and national parks are tranquil and will take a long time to build back up
All sights travellers would usually visit on a trip to Sri Lanka were open – Dambulla Cave Temple, Sigiriya, Polonnaruwa, the Temple of the tooth and more. I climbed Sigiriya at 0700, and there was just me, Kapila (my chauffeur-guide) and a Sri Lankan couple – it felt incredible, and we spent an hour at the top just taking the tranquillity and uniqueness of the near-deserted hilltop fortress in.
Then we have the beaches which were very, very quiet and very beautiful. Particularly in the deep south around Tengalle, home to arguably the most beautiful beaches in the country, were deserted. It felt incredible to have such a wild, rugged but beautiful landscape to myself. Check out the beach outside Buckingham Place below. Pure bliss!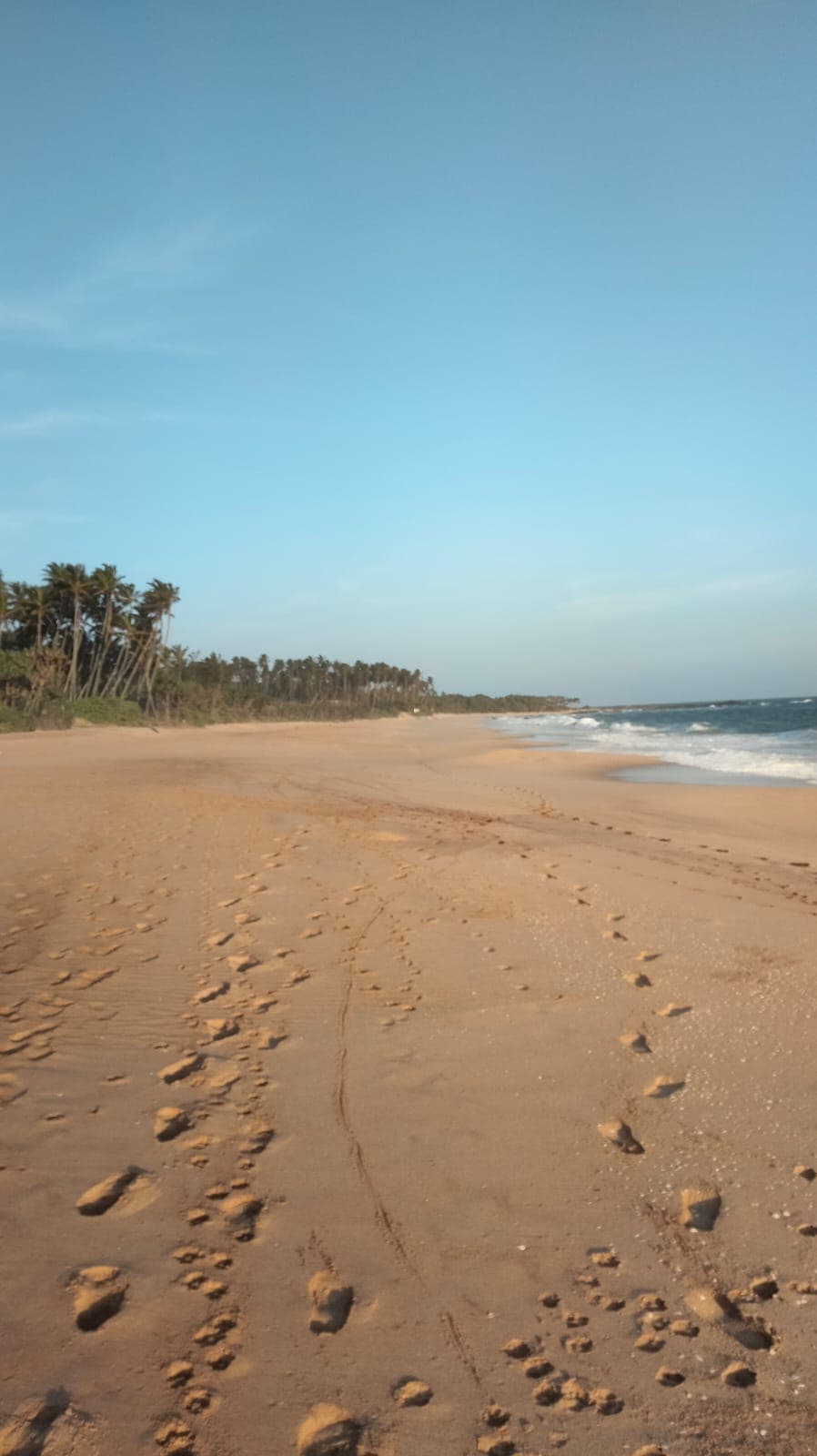 I was also fortunate to get to Yala National Park and had some fantastic sightings. I saw nine elephants and four leopards… and just 11 other jeeps in just under four hours! We were able to cover a considerable distance in short spaces of time and had sightings to ourselves! My favourite was of two elephants locking trunks and washing each other. We were alone with them for 15 minutes.
It is so important to get tourists back into national parks. By being there, you provide the dollars that employ the passionate naturalists, fund the tracking and conservation of the different animals and help reduce poaching by funding added security. The time in Yala was the highlight of my trip, and the next few months should provide great sightings with fewer tourists.
There were a couple of activities that ETG usually provide that I didn't do – such as our village tour in the cultural triangle and our curd experience near Tengalle. The village has decided to wait until December before operating – they want to hit the ground running with a steady stream of business. As the curd activity in Tengalle (right in the deep south of the country not far from Yala) involves going into a village non-ETG clients tend not to visit, we decided to wait a while longer before offering this trip. This will give communities in the area a chance to get used to seeing travellers again.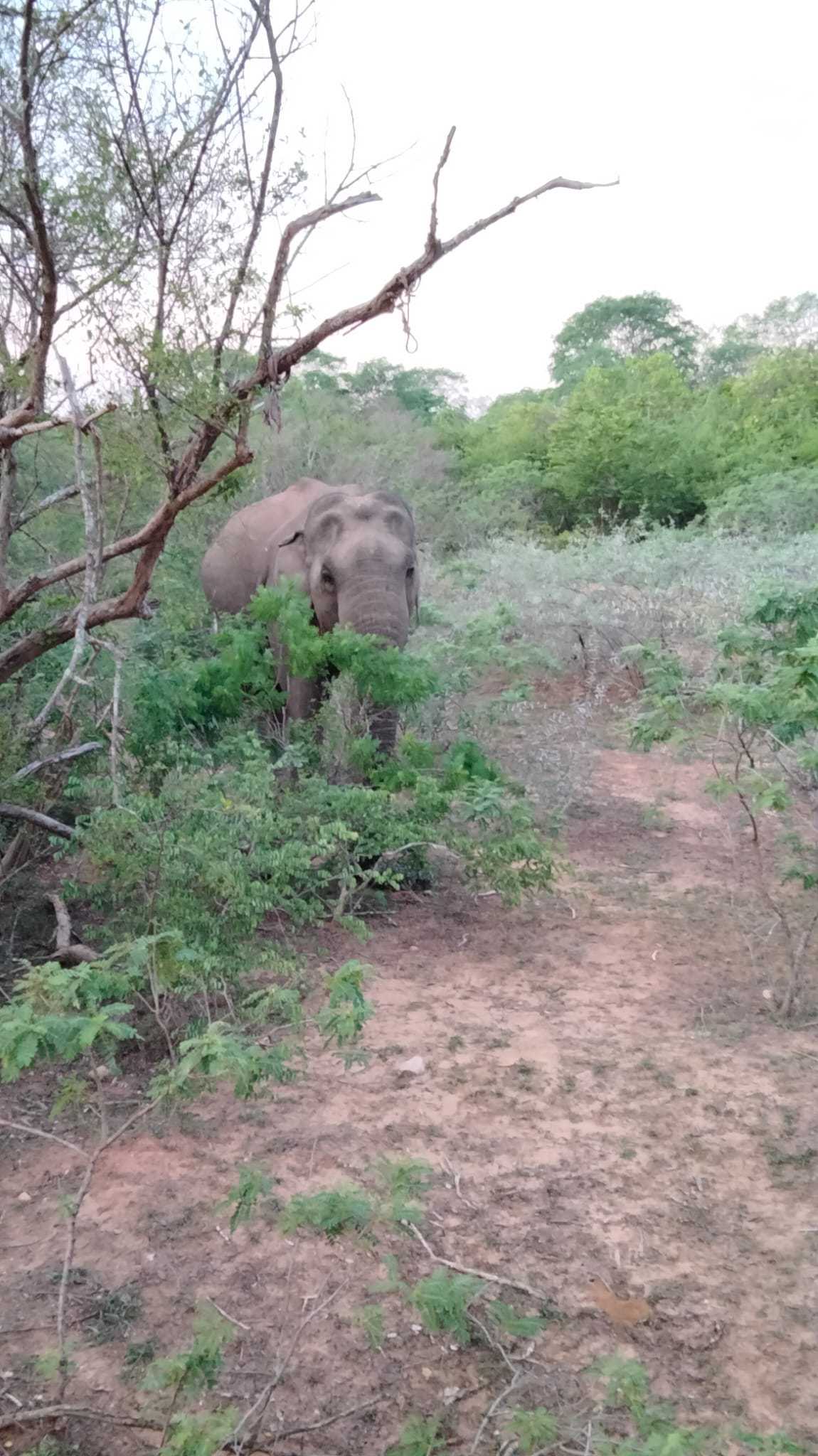 Visiting monuments felt very safe
When entering monuments, hand sanitising is required everywhere, and your temperature is taken. When entering the Temple of the tooth, I was asked for my passport – luckily, I had a photo on my phone. Rather amusingly (for me anyway), staff at entrances to monuments were dressed akin to hazmat suits which made me chuckle, particularly for entry into the botanical gardens in Kandy!
Once 'inside' or within the sights, the experience was as normal as possible–except mask-wearing and far fewer tourists.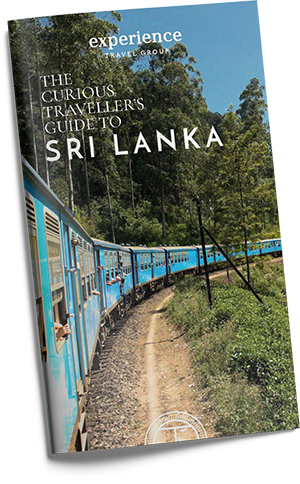 CURIOUS TRAVELLER'S GUIDE TO SRI LANKA
Wondering when to visit Sri Lanka? Our Curious Traveller's Guide to Sri Lanka will give you a more detailed breakdown of the best time of year to book a holiday, as well as tips on the best beaches, unmissable sites, and much more.
DOWNLOAD NOW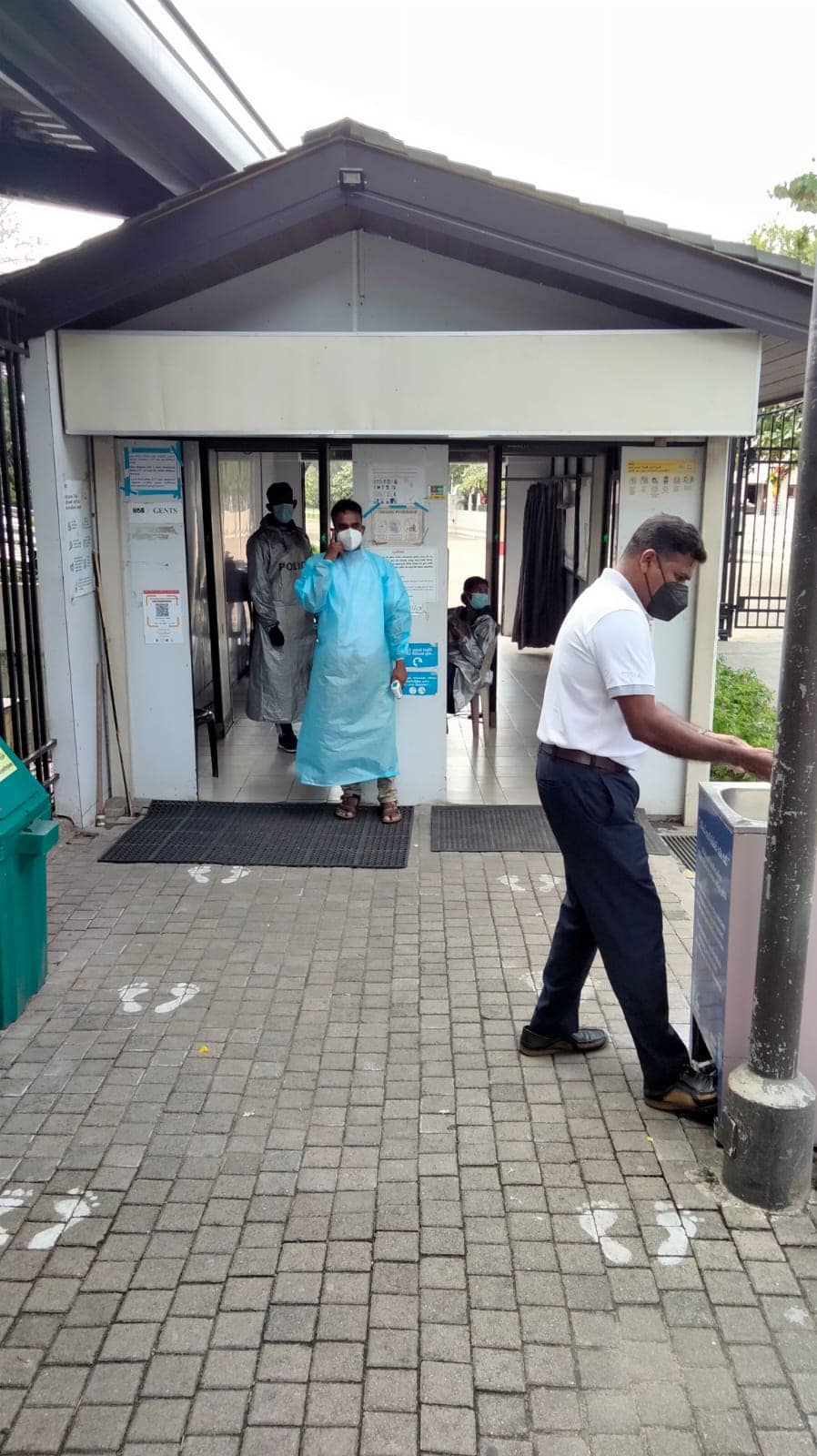 You can still get tasty local food!
It set the tone for my trip as after just two hours in the country, along with Kapila, I had rice and curry (yum) at a roadside 'restaurant' south of Dambulla. Kapila asked if it was OK for me to enter, and the owners said, "absolutely". I walked in with my mask on, sat down and within minutes was devouring the delicious dish.
I went to several other local restaurants throughout the trip and more mainstream restaurants in Galle Fort and Colombo. I also went on a street food and drink tour in Colombo – a local bar followed by a street food tour in the Colombo 12 district, which was great fun with all the street food vendors open with a vibrant evening atmosphere.
Again I do caveat this by noting that my ETG chauffeur-guide accompanied me. Based on my experience, I think it would be the same for those travelling alone, although communication might not be as smooth.
In a couple of smaller, more humble hotels, the menu was a bit more limited than usual, but the food was still of excellent quality. Sri Lankan's love their food, and as they have had to travel more within their own country than they would have done pre covid, kitchens haven't been shut for too long!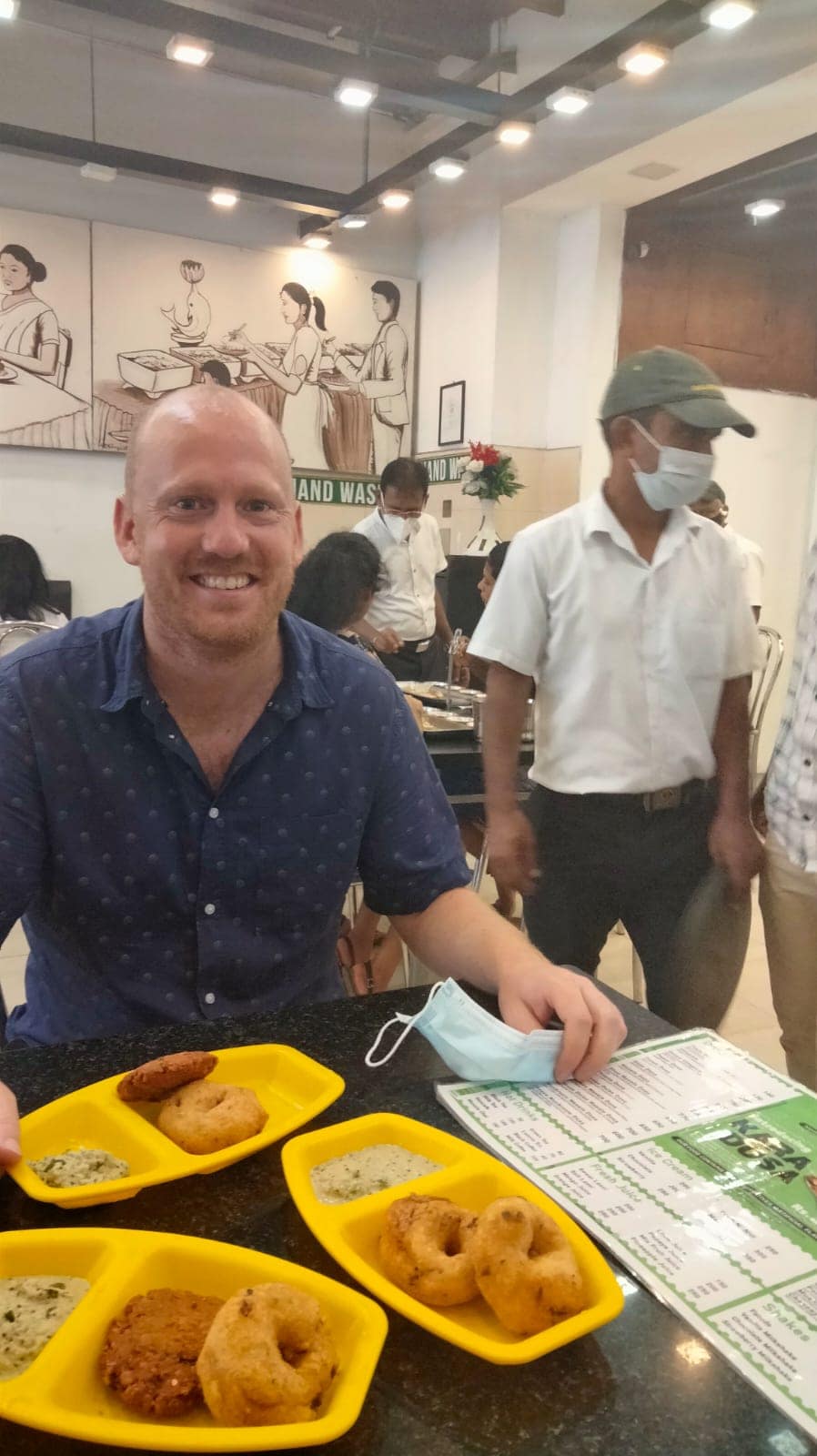 It's the boutique hotel dream
Hotels were a key reason for me to travel to Sri Lanka. How would they have coped in terms of service and upkeep after so long without a steady flow of guests?
On the whole, I was delighted. As mentioned above, foreigners have been travelling in trickles, and there has been slightly more domestic demand than expected. It's not been much, though.
There were a few properties that needed a bit more TLC in terms of maintenance. A lot were shutting for renovation for the first half of November to get ready for the Christmas rush. Naturally, properties on the beach that get battered by wind, rain and salt needed a bit of refining, but maintenance was planned.
Many of the smaller properties we work with have really stood by their local staff, which is great to see. Thus the service in most places was up to scratch and was not, I fed back to management.
It is slightly different in the bigger hotels, though, as when travel stopped, many Sri Lankan hotel employees moved to The Maldives, which has been open throughout the pandemic. Thus bigger chains are having a little trouble regarding staffing numbers, which is something to watch.
One of the many reasons to travel to Sri Lanka is to stay in some of the fantastic and varied, small boutique hotels. We believe it is the best destination in Asia for such properties along with maybe Indonesia. As well as being small, they tend to be very open in their design – perfect for a post covid holiday.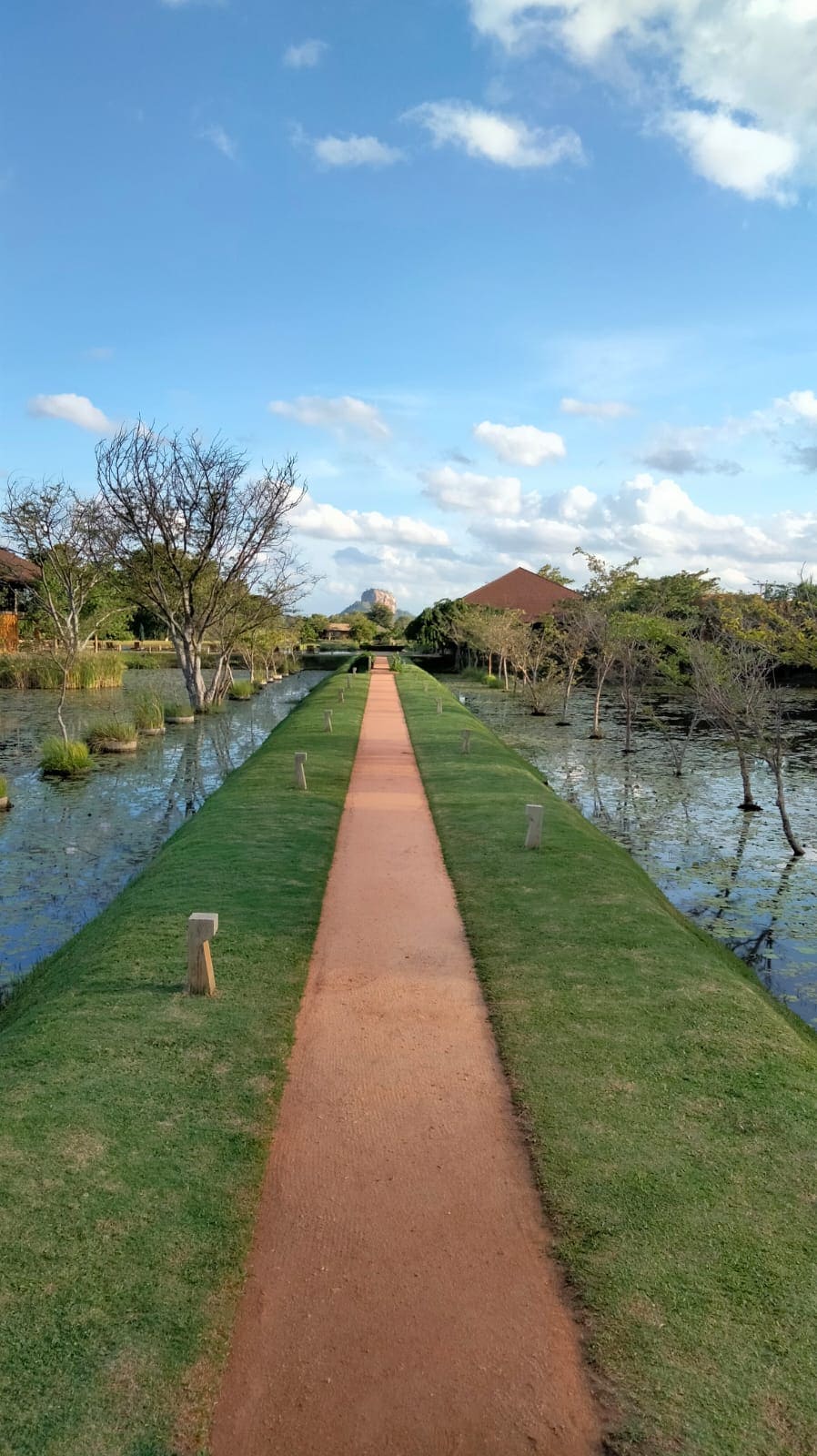 Reflections on the future of tourism
I am very optimistic about the chances of Sri Lanka's reopening working out for both locals and travellers. I'm sure there will be bumps in the road, and there will be the odd problem on the way – I don't think it is realistic to think things will be plain sailing.
I don't envisage tourist numbers to be back to 2018 levels until 2023 / 2024, but tourists are already and will continue to visit the incredible island.
Despite an un-organised start to reopening (back in Jan 2021), the protocols on arrival at hotels and sights are rigorous. The vaccination program should now be viewed as a success after an underwhelming start.
And crucially, people there really want Sri Lanka to reopen. I can't speak highly enough of my experience there. There were concerns I had which I mentioned above, but these were alleviated during my time there.
Sri Lanka needs a break after nearly three years of horrible luck.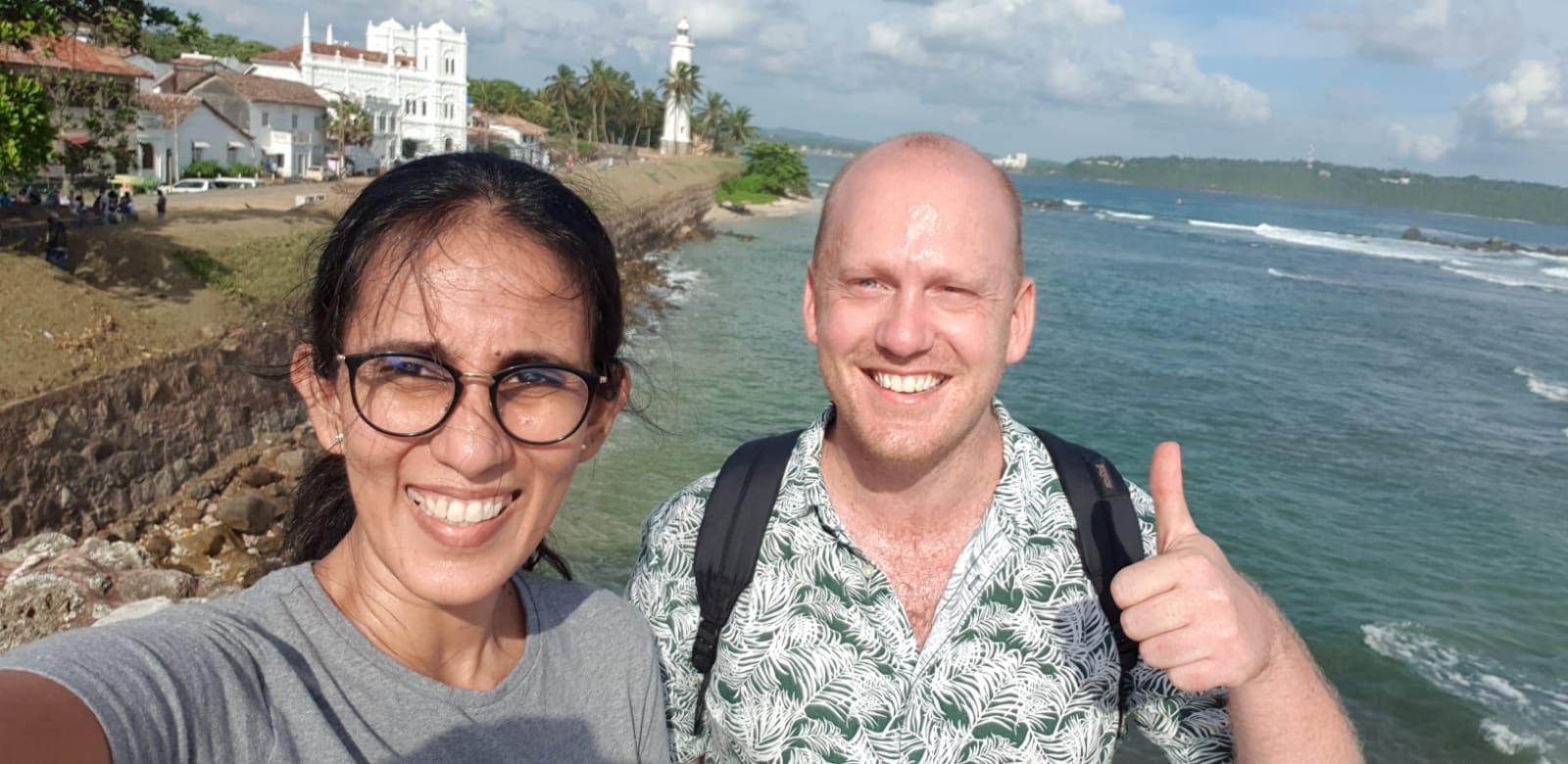 Why should I book a trip to Sri Lanka now?
• Booking a holiday to Sri Lanka will start to provide hope to the 1 in 8 families dependent on tourism and have been so severely affected by the pandemic.
• Sites such as Sigiriya are currently nearly empty, so there is a great opportunity to see them in a much more peaceful way. Beaches are empty, and so are wildlife parks – if you don't go now, will you ever be able to get such stunning beaches to yourself or view a pack of leopards alone?
• There is currently decent availability, especially for those families looking for a special post-covid holiday.
• Hotels are typically designed in a very open way which makes them ideal for staying in at this time. Plus the properties we favour are small, and there are great villa options too. Speak to your consultant.
• Any trip booked with ETG is backed by our Covid Promise. Your deposit is fully refundable, and if Sri Lanka were to be on the red list when your travel date comes, you'll be able to claim a full refund.