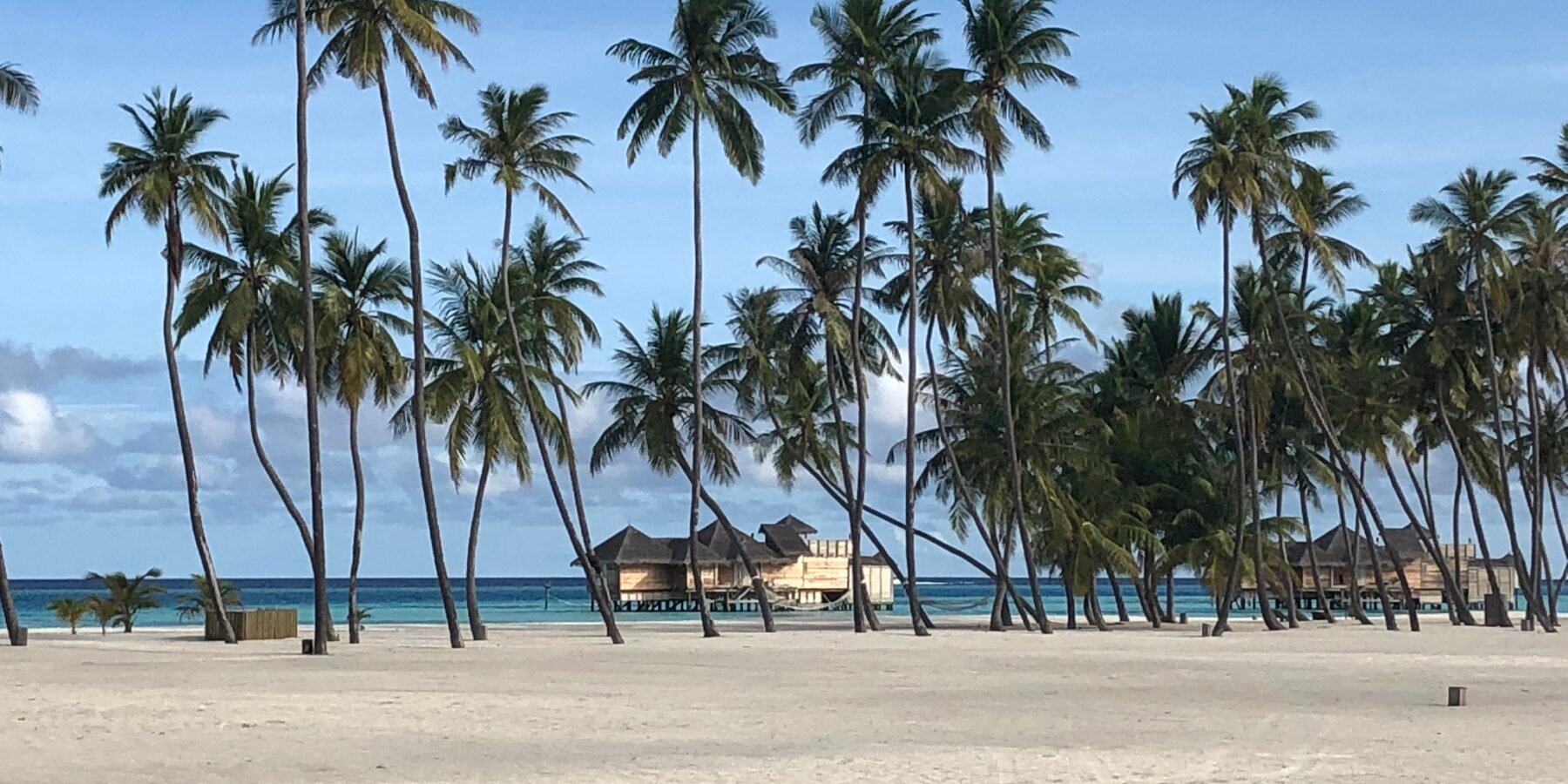 From October 2020.
Getting to the Maldives during Covid
I've got a shameful secret. I've been to 18 different resorts in the Maldives. My name's Matt and I'm a Maldives addict. 
But, I am not here to brag or reminisce. Now more than ever, I can't believe how lucky I was and how I took travelling for granted; the last year has put a lens over our lives like never before.
So, I jumped for joy when the news just broke that, as of 24th October 2020, Brits will no longer have to quarantine after a holiday to The Maldives. There are still a few small hurdles*: travellers must produce a negative PCR test 96 hours before travel, fill in a pre-arrival health declaration, and fly directly with British Airways (our only option for direct flight routings from the UK). But, in a way, these measures just give extra peace of mind.
So why am I here? I wanted to tell you why I love The Maldives so much and why it's a great place to go now. I'm very "into" immersive travel so to some my love for the Maldives may appear to contradict my typical travel ethos. But here's my take on why it's so special. I'll bring in the whole Covid situation as well, to give a bit more context and hopefully help you decide on whether it's right for you.
*For an up to date guide on what tests you have to go through on route to the Maldives, read this blog.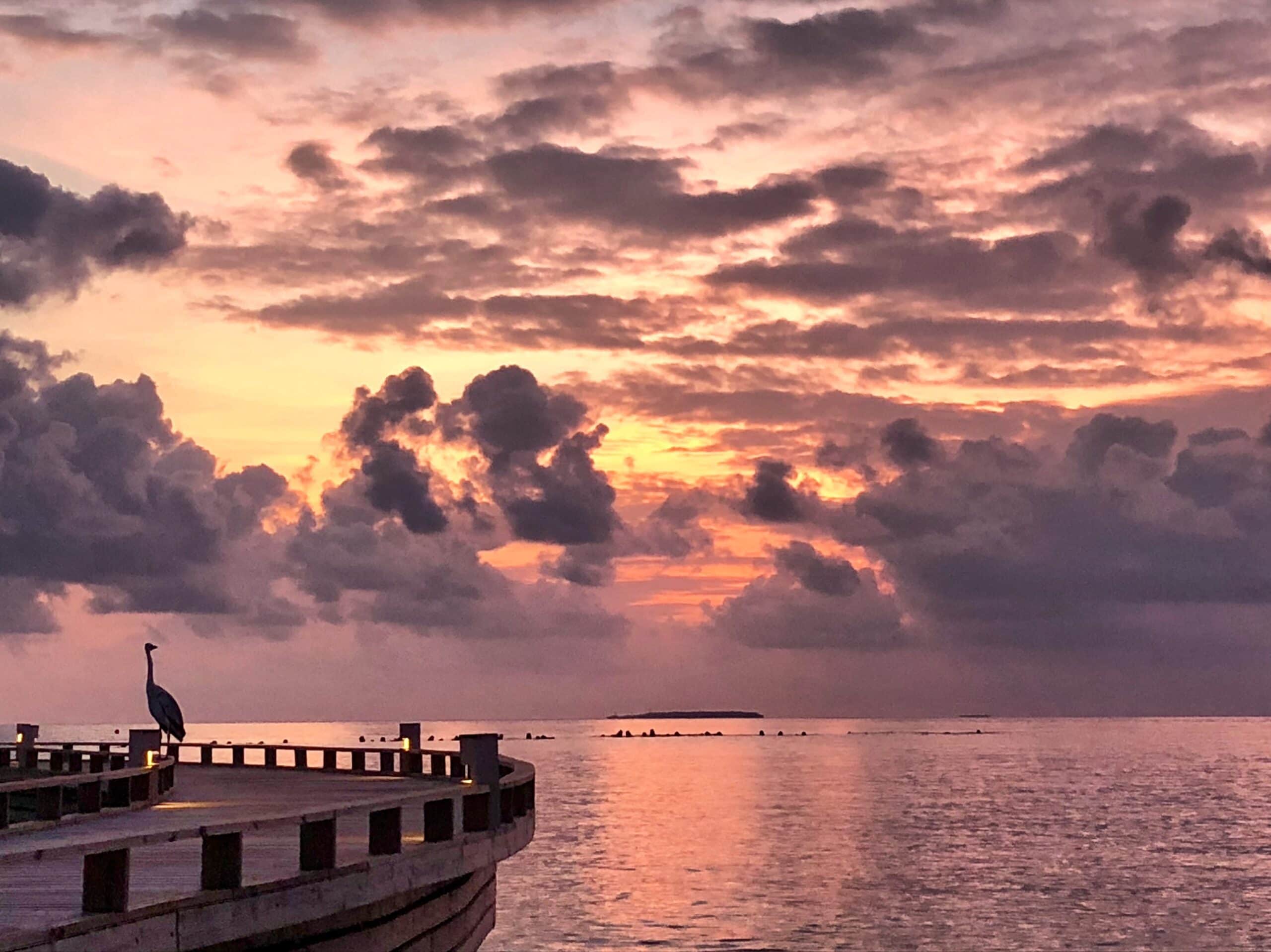 The island nation has been open since mid-July, and there have been very few Covid cases on the tourist islands. Nonetheless, the threat of quarantine was a massive barrier for British visitors. Now, things have changed (by flying direct to and from Male with British Airways you avoid quarantine), and it's a huge relief – not least because at ETG, we finally have a 'live' destination! It's also because it is a fantastic opportunity for travellers to access what I believe is the perfect destination for a much-deserved break from the pressures of 2020.
The Maldives is the epitome of a private island experience: one island, one resort. 
There are over 200 resorts, each on their island, so your stay will be more or less on a private island. Because it's only guests and staff, you'd be hard-pressed to find a place that gives you such limited exposure to COVID. Some islands only have 30 rooms, plus all the guests will have had to test negative before they get there, and the staff are health screened regularly. In a way, it's a 'controlled environment'. 
There are a few guesthouses now on what they call 'local islands' – islands where people live, work and raise their families. There are one or two hotels too which share space with the local population. But they are still tiny islands, with small communities and a high degree of control over who comes in and out of the island, meaning COVID has barely touched these outer islands either.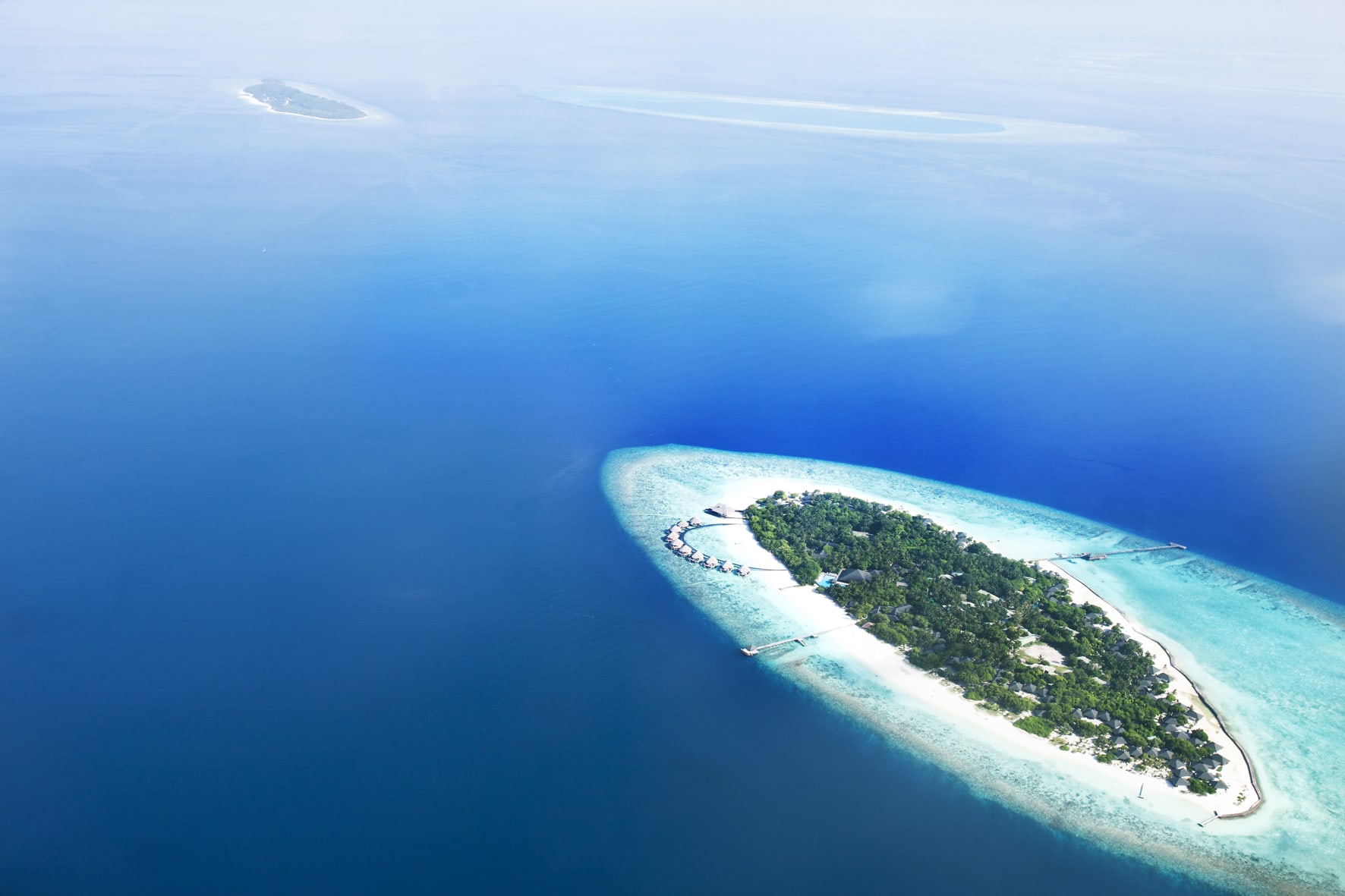 It's paradise. Literally: A pinch-me moment every day
So, you know sometimes you go on holiday, and the beach isn't quite as pretty as the photos? That just isn't the case there. Pictures don't do it justice. Swaying palm trees, gorgeous white sands, tropical crystal clear oceans – it's all the cliches, but for a good reason. You'll most likely be staying in a beach bungalow or water villa. It will be peaceful. There won't be a surprise construction site behind you or an all-night disco a few doors down. You could spend all night and staring at the stars because there isn't any light pollution. There won't be a road behind your hotel with beeping cars, and you can wake up with the sunrise to yourself. It's the stuff of dreams. 
Over the summer, I heard of people panic-booking trips to Europe because they wanted to get away, often spending a fortune on something disappointing. I can't imagine anyone being disappointed with The Maldives, providing you get the right island for you. How do you make sure of that? Did I mention I work for a luxury tour operator? This is where we come in.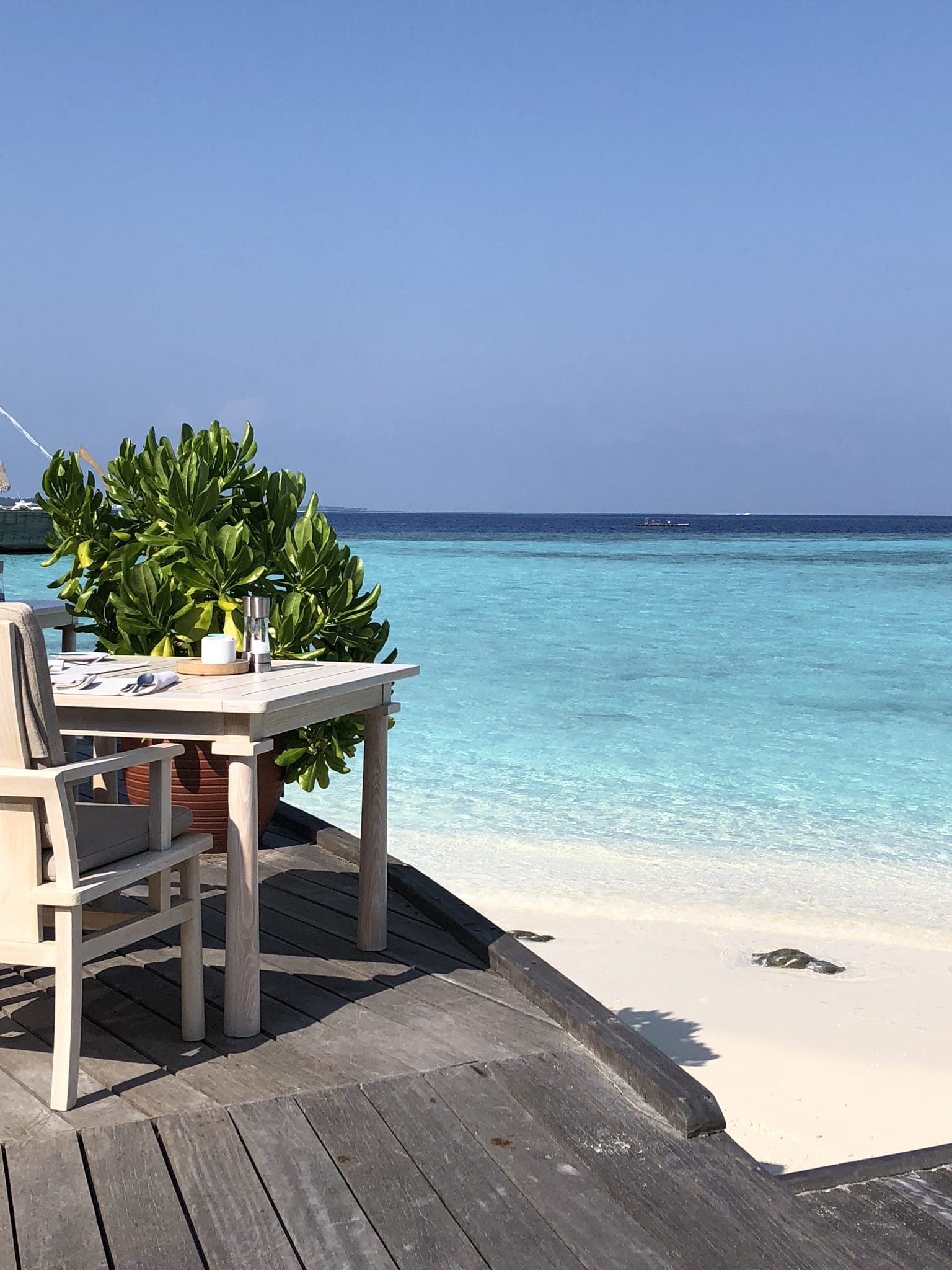 The adventure of arrival: Seaplanes and speedboats galore
Even the journey from the airport to your resort in The Maldives is part of the adventure. It's hard not to smile, and you feel a little bit like you're in some kind of movie. The bird's-eye view from the seaplanes as you criss-cross the atolls is mind-blowing, and the feeling of pulling up to your resort jetty on a speedboat is pretty damn impressive too.  I've even seen hundreds of dolphins there also – it's like someone at the front just goes 'cue the dolphins, cue the dolphins!' It makes me happy just thinking about it even now. The journey to your resort is all part of the experience, and it sure beats a car transfer.
The speedboats are open-air and spacious, so social distancing is no problem. They only carry a handful of guests from the same resort, and they've got stringent hygiene protocols in place. Plus, you will have the reassurance that everyone on the transfer has tested negative for Covid too.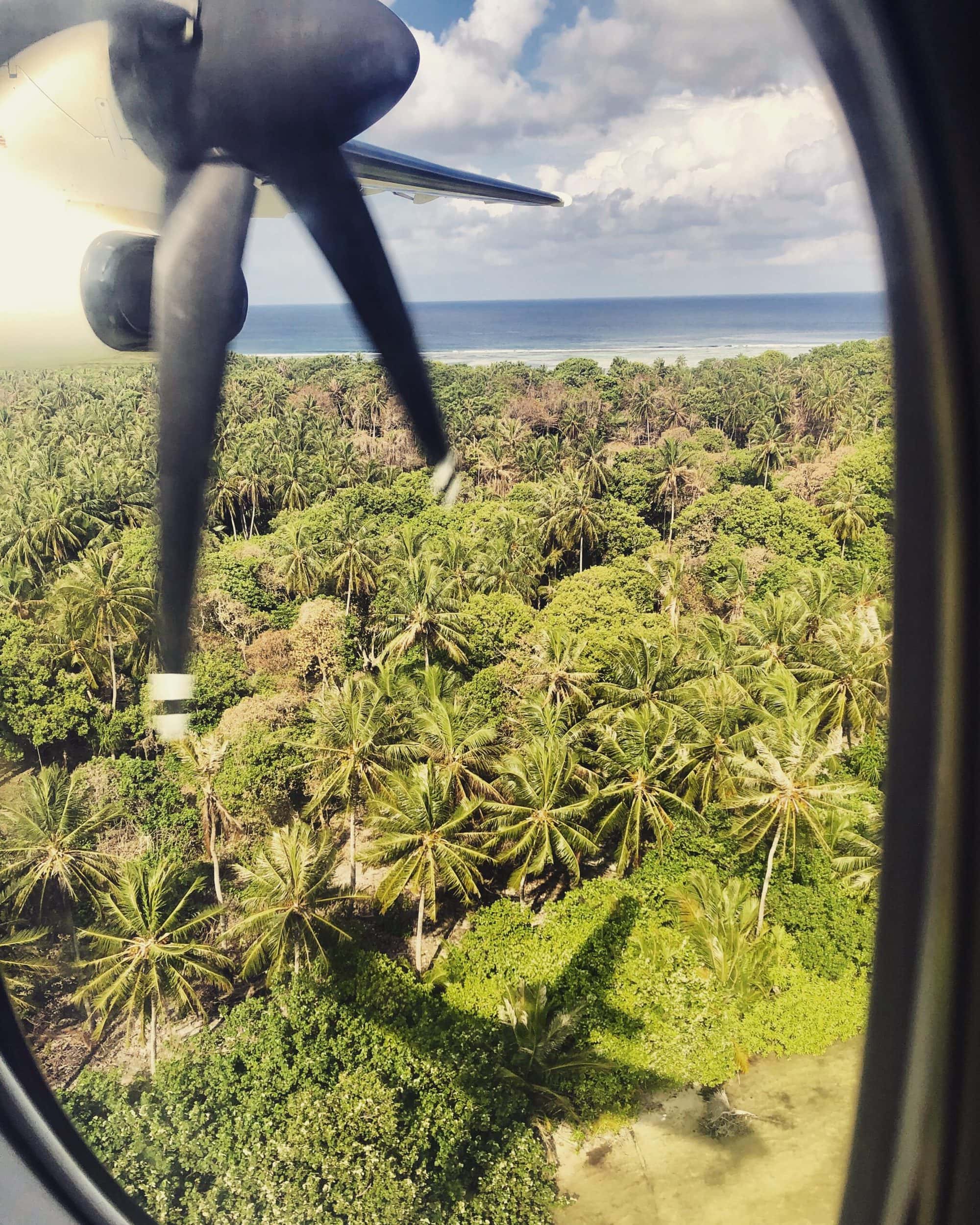 Space and natural distancing: bubble with the Maldives
All the islands have oodles of space and way more places to relax than the number of guests, so you can just find space. There is no getting up early to put your towel on the sunlounger. You'll have a personal sunlounger in most resorts!
The sun into your garden doesn't get blocked by structures that you didn't see on TripAdvisor. If you want to sit by the pool all day long, you can. Again, I'm being a little OTT, but the things that make a relaxing holiday are all taken care of – most people want space when they are on rejuvenating holiday, and this is the place for it.
More than just being about social distancing, it might be a relief to know that you can kiss goodbye for a few days to hideous signage, QR scanners, or irritating rules like "sign up to our app otherwise you can't order a drink". Covid measures are all in place, but they are subtle.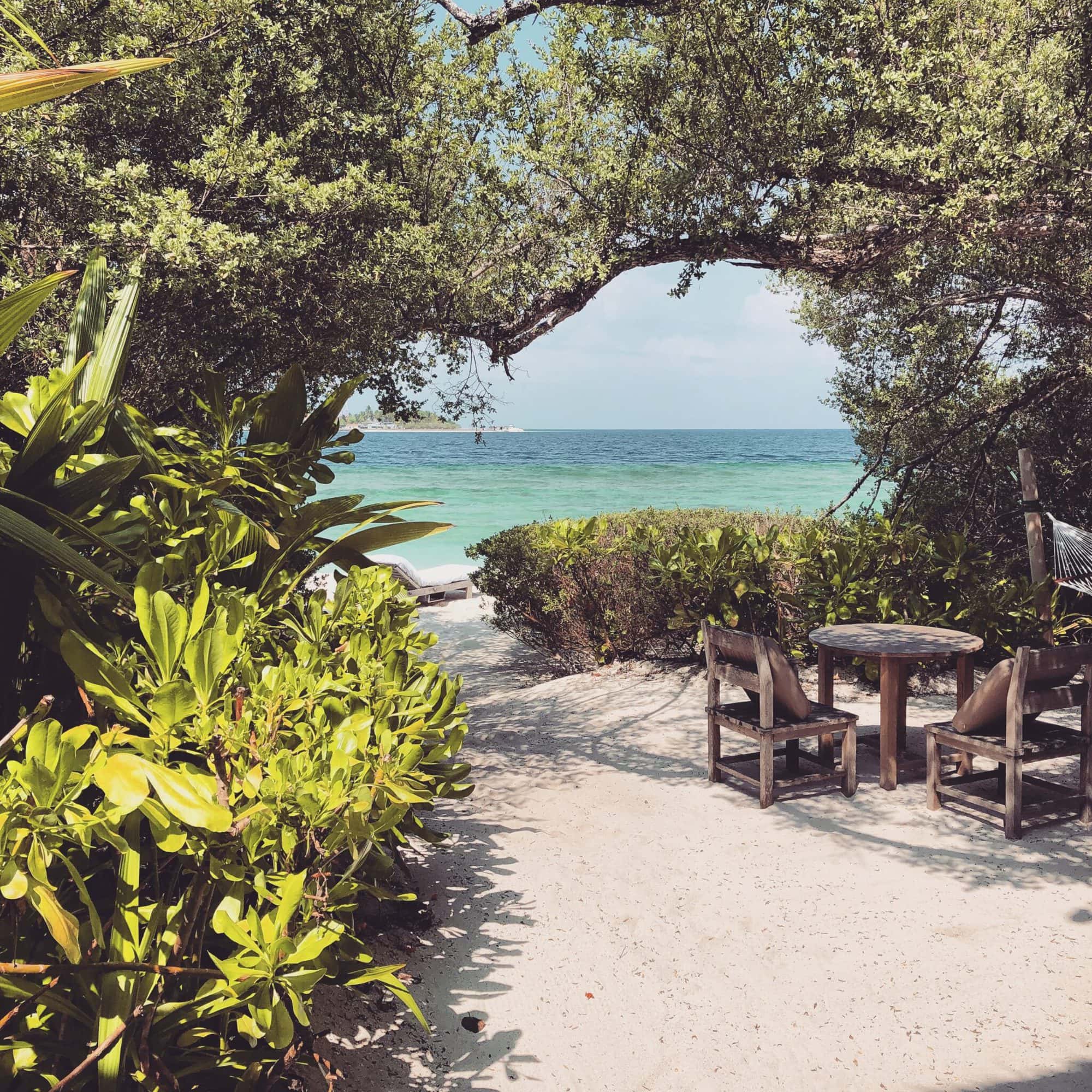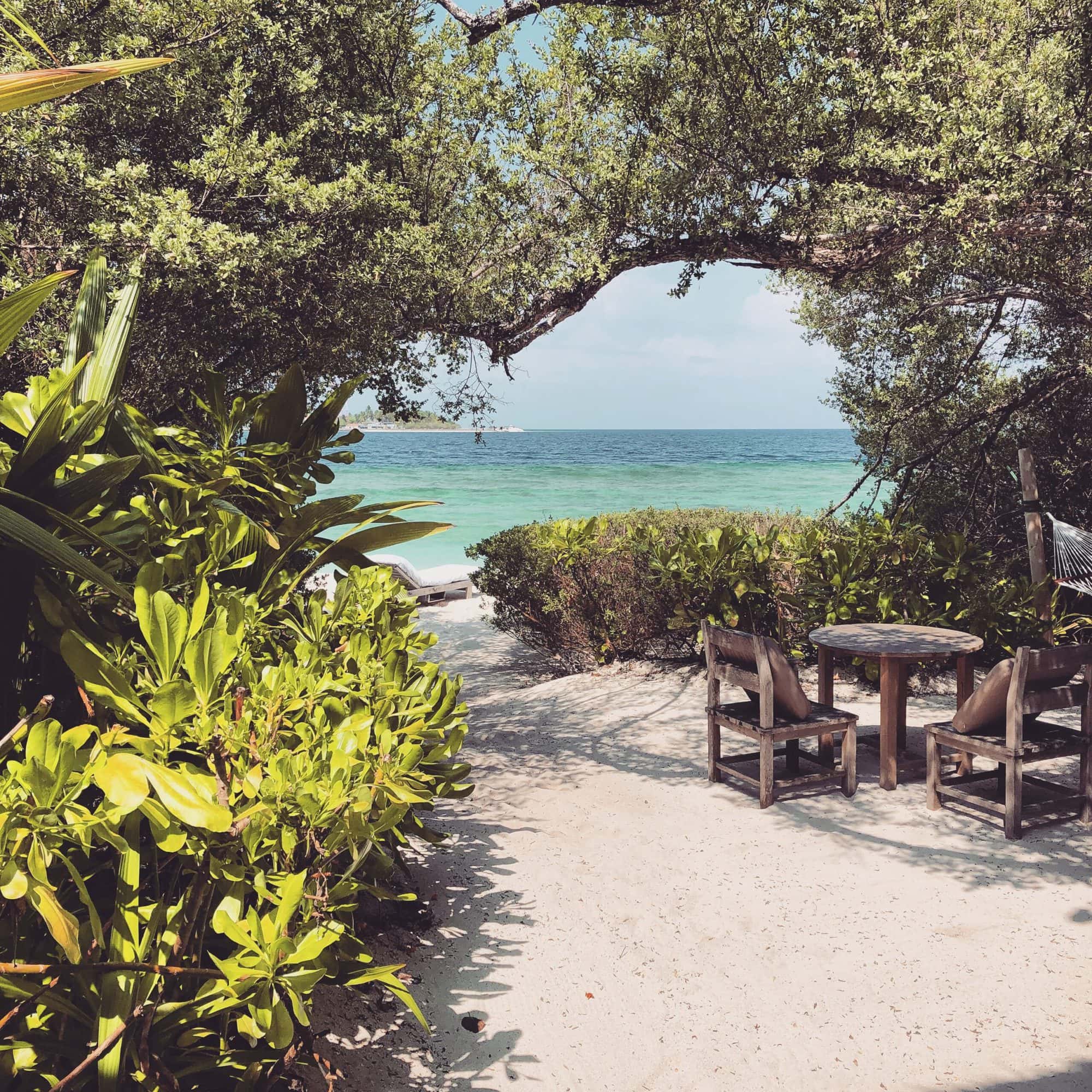 Experiences on your doorstep: not compromised for the new travelling landscape
The ocean is the gift that keeps giving in The Maldives. For snorkelling, most resorts have a house reef, which means fantastic snorkelling right off the beach – even right off your room. You'll find out-of-this-world diving plus all the other types of watersports. It's a marine playground that lets you tap into another world.
The question I get asked the most about The Maldives is – don't you get bored? In a word, no. You can fill your day so easily, or actually enjoy the feeling of having nothing to do (it's a little secret I've learnt about myself – the ability to let go), and they'll be so many experiences you didn't know existed anyway. You might spot pods of spinner dolphins, attend a cooking school, swim with manta rays, play cricket on the beach – Kuredu even has golf!
A resort such as Soneva Fushi, yes, is a high price point; but it has a glass-blowing factory, a garden tour, a mushroom farm, an astronomy tower, a chocolate room, a recycling tour – the list goes on and on. It's not just a sunbathing holiday; I've got the pictures and memories to prove it!
Ability to adapt
So much is open air or outside. The resorts have adapted so quickly, simply because it's just so easy for them – for example, they can now make a boat trip for six people, instead of 12. It's an extraordinary destination to have a unique, uncompromised experience. Travel of the future is going to be very different, but fortunately, The Maldives is as it always has been, with a few little tweaks.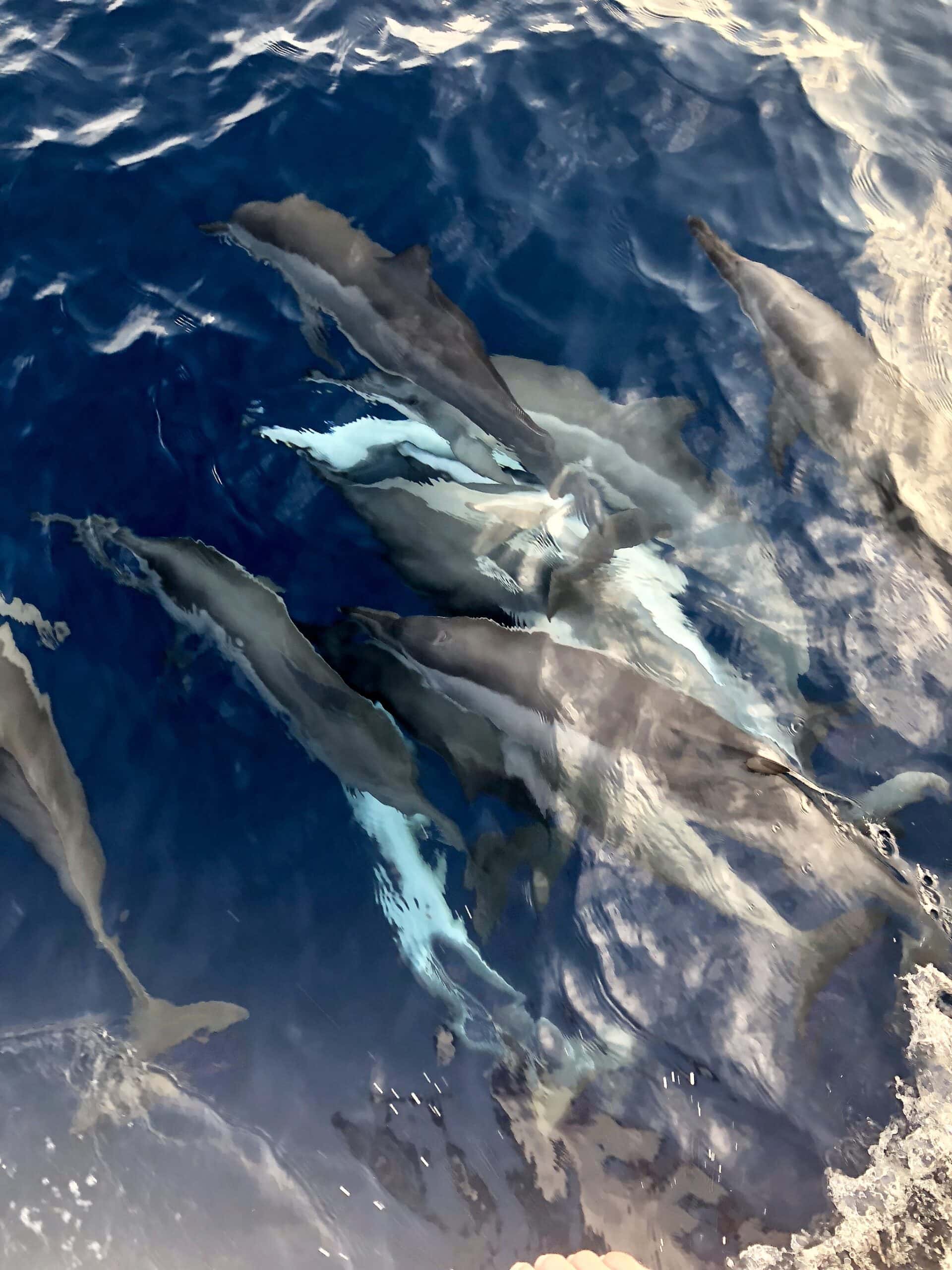 Seamless service: The Maldives nails the art of balance
You might get back to your room and find a present of some fresh aloe vera in the bathroom because you caught the sun a tad too much. It's little things like this that make a huge difference. The team want to be there, and you can feel it; it's lovely to exchange smiles and "hello's" with staff across the island. Yes, different service levels are dependent on the type of resort, but it will never be intrusive, nor lacking. I've found most hotels have it nailed.
When I visited The Maldives for my 30th birthday, we were given a bottle of champagne at breakfast. At lunch, the chef baked a special dessert. We then got back to the room to find a cake and another bottle of champagne. At dinner, a different chef came out and presented the meal at the table. It was one of the most incredible days, and the staff simply treated my friends and I like we were so special.
If you, like many, have had a challenging year, don't feel guilty about having someone there to help make you feel comfortable, relaxed and a little bit indulgent.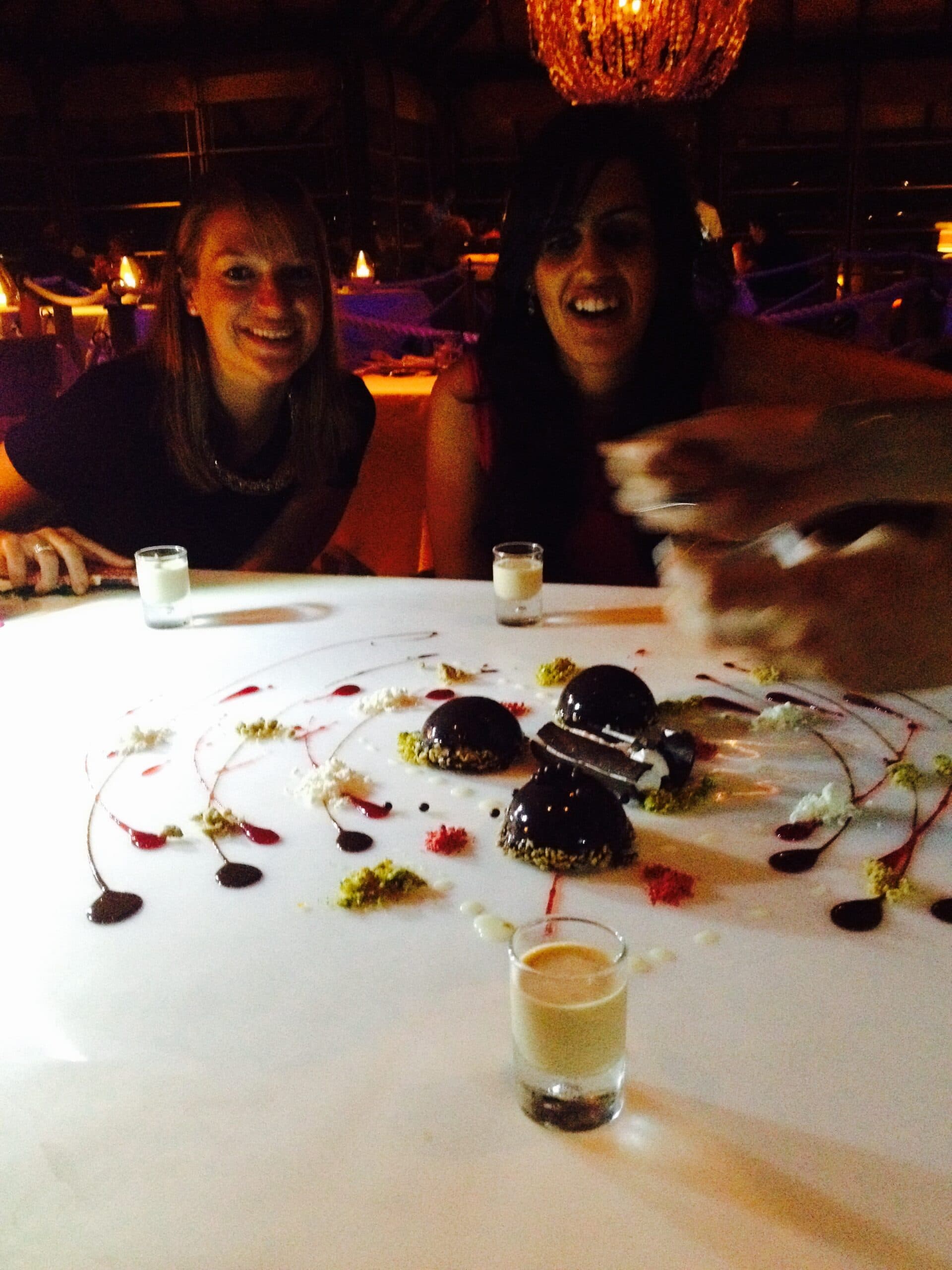 The All-Round Experience: the day in the life of a Maldives holiday
You wake up, open your curtains and slide back the balcony doors to your private section of the beach. There's no one around. It's bliss. You take it all in and give yourself a moment. After getting ready, you hop on your bike and cycle to the open-air restaurant for breakfast. You aren't wearing anything on your feet, and you can feel the sand in between your toes. You head back to your room and do a bit of sunbathing and relax by your private pool.
At noon-ish, you join in a snorkelling expedition guided by a professional – you see all kinds of fish, including an eagle ray. You have a light snack at the overwater restaurant on a hammock over the sea. There's a crab race happening at the bar at 6 pm during happy hour; you have an Aperol spritz and a laugh with fellow guests. Back to the room for a change and ready for a beachside dinner. Tonight it's traditional Maldivian, and they've bought in some drummers with a BBQ. 
I know it sounds a bit cheesy, but this is what a day could be like (and it is a fair representation of many of my trips there). It's so relaxing, yet rejuvenating, and you give yourself a mental break. You just have to let go and allow yourself the opportunity to enjoy it. It's special. It's different and even slightly surreal at times.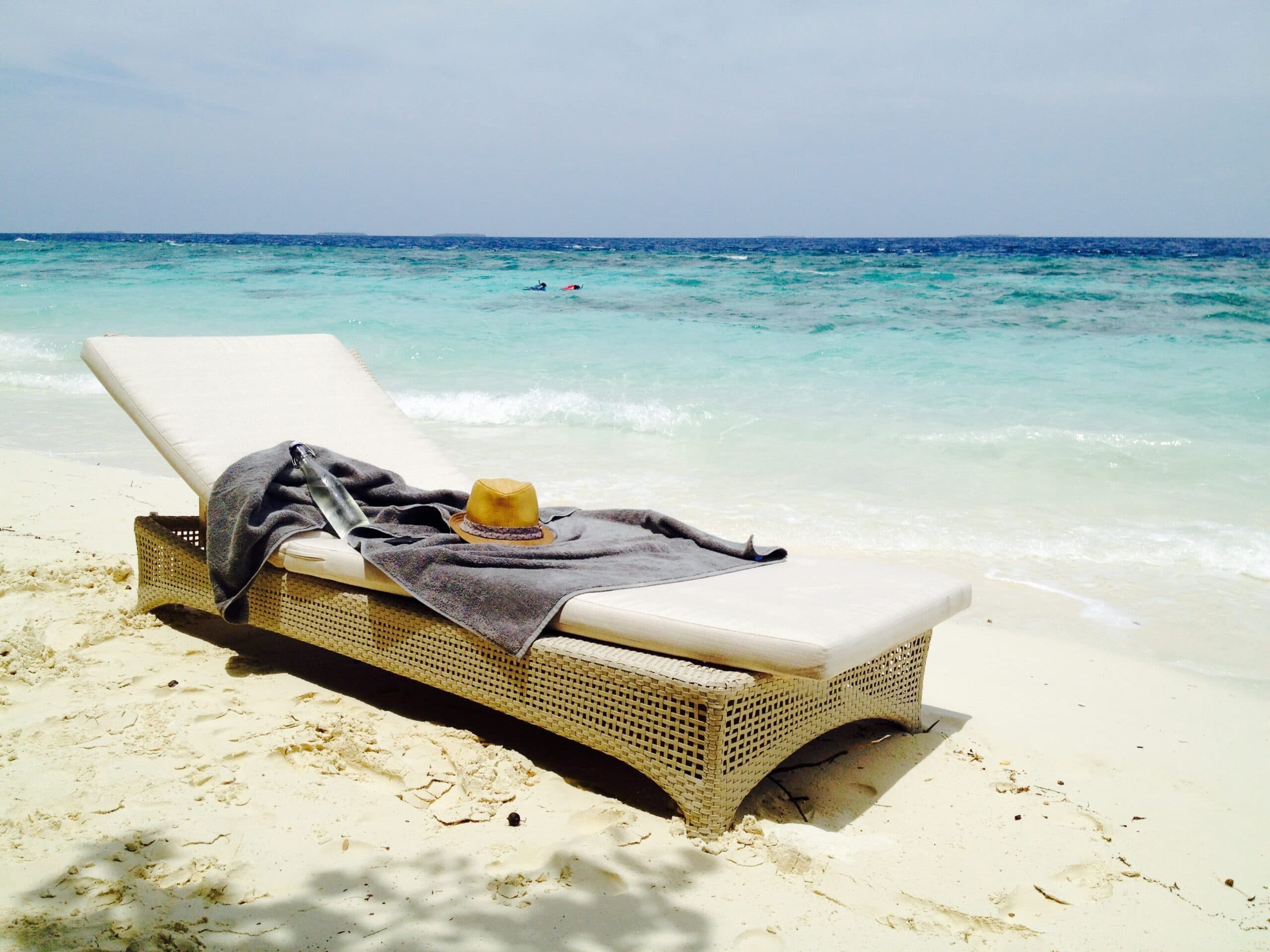 Have I missed anything? JOMO – the joy of missing out
You know how sometimes on holiday, it can take days to get into it? I find that when I land in The Maldives, the mere sight of the astonishing turquoise panorama means I'm on island time and into it straight away. There's something liberating about getting that sense of place so quickly.
I get pretty bad FOMO (fear of missing out) on my travels, but in The Maldives, you know you're there, experiencing it, from the moment you arrive. You don't have to scroll through TripAdvisor for the best restaurants, or wake up and type 'what to do in XYZ' to start the day, or search 'trendy rooftop bars' on Google. Sometimes I think you can spend half your holiday stressing about whether you're doing the right thing, going the right way or being in the right place at the right time. It can become a bit mentally draining at times.
Right now, I think some of us are in a space where we need the time for ourselves and to escape a new reality that has been imposed on us without much choice. The thing about The Maldives is that it's guaranteed to pull you so far away from the COVID situation right now, and that's pretty special in my eyes.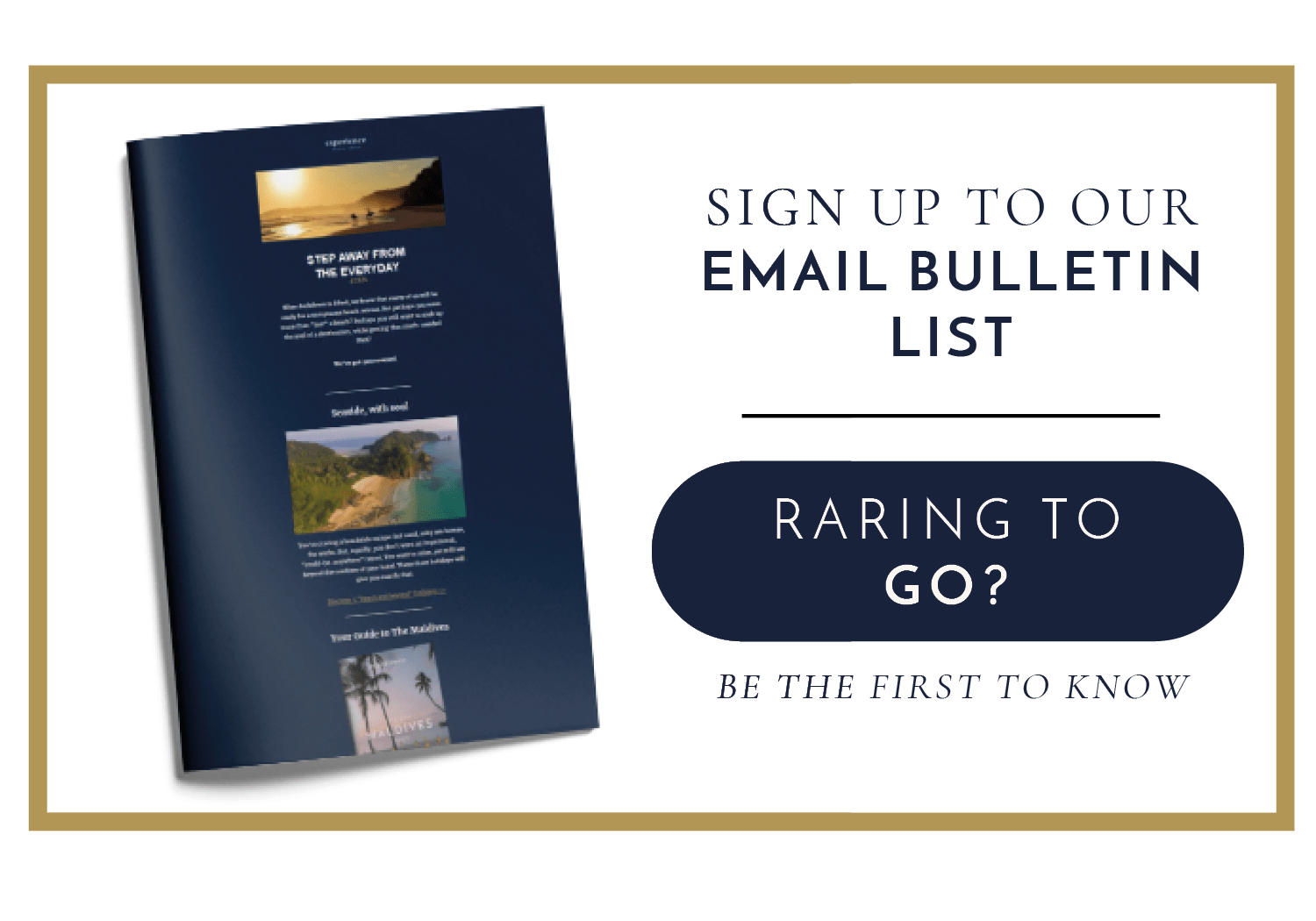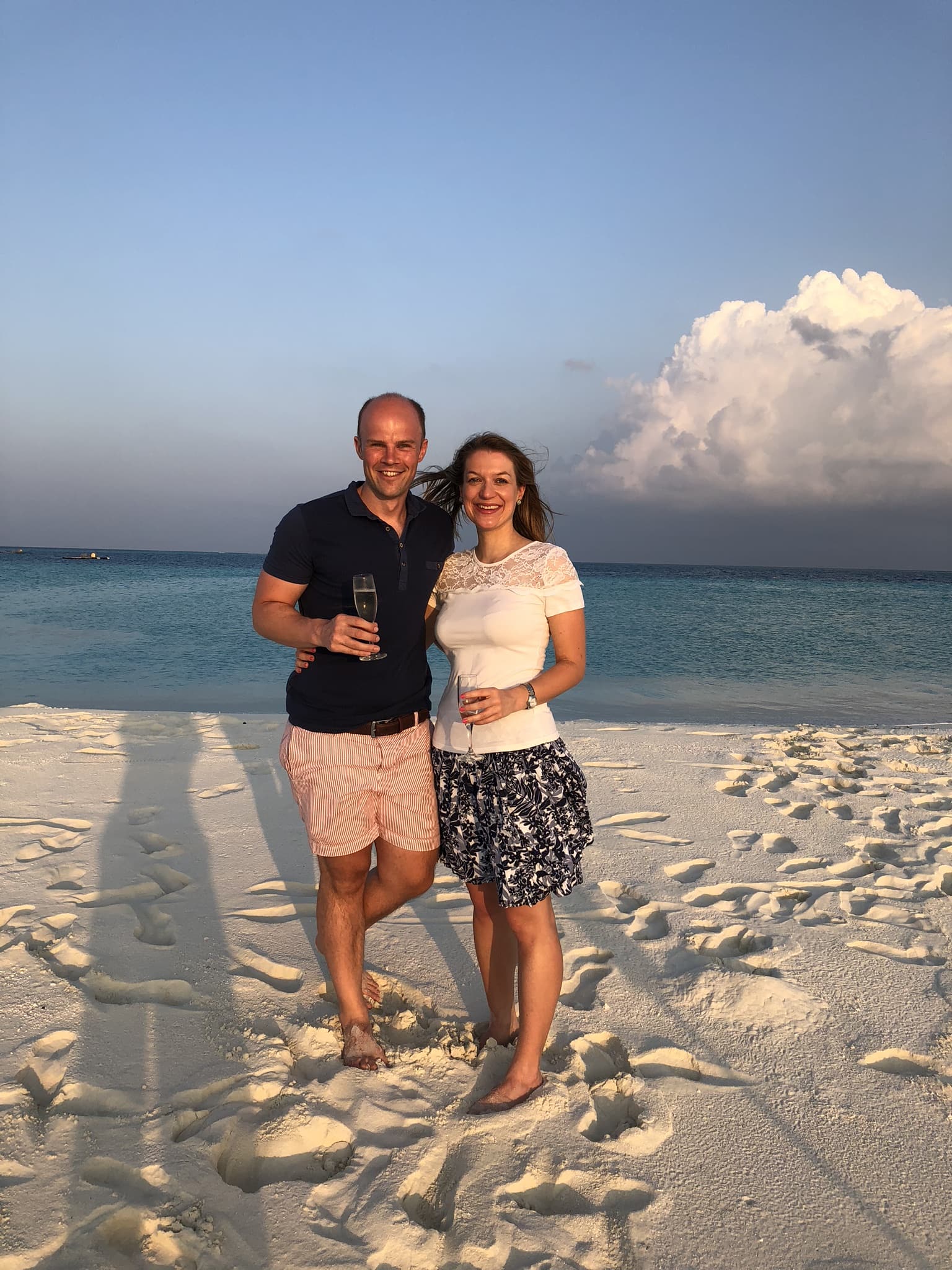 In case you missed: I'm in love with The Maldives
So that's it. The confessions of a secret Maldives lover. You know all there is to know now. If it has tempted you into thinking that perhaps you can get away and do something special this year, let me know, and we can talk about these magical islands. I'll feed my addiction that way.
Get me here: [email protected] or 020 924 7133
I've been to an incredible range of resorts, so why not pick my brains and use all that knowledge?
Four Seasons Kuda Huraa , Four Seasons Landaa Giraavaru, Taj exotica, Soneva Fushi, Soneva Jani, Gili Lankanfushi, Baros, Milaidhoo, Filitheyo, Bandos, Kuredu,  Komandoo, Dusit Thani,  Huvafen Fushi,  Park Hyatt Hadahaa, Joali, Lux North Male and Vakkaru.
Or read our definitive guide with every question covered – From how important is the style and vibe, to whether the Seaplane journey is worth the extra money.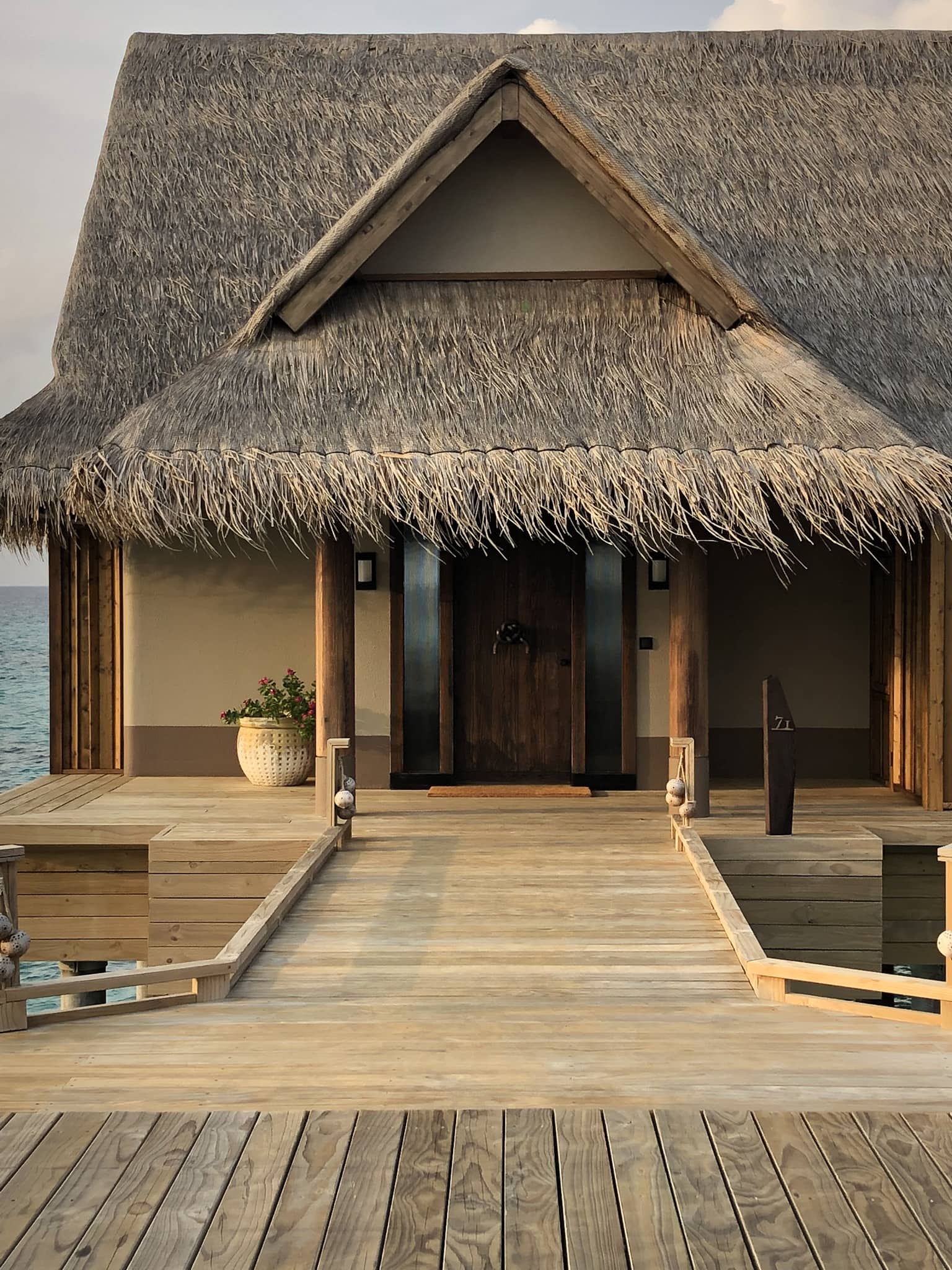 DOWNLOAD YOUR FREE MALDIVES GUIDE NOW