For those considering how they'll get around the vast country of Myanmar (Burma), you may be wondering whether it's worth hiring a driver and guide for parts of your trip. We believe they help you to maximise your experience in the country and are great value for money; they'll really get you under the surface, providing an insider's perspective on all the things you see.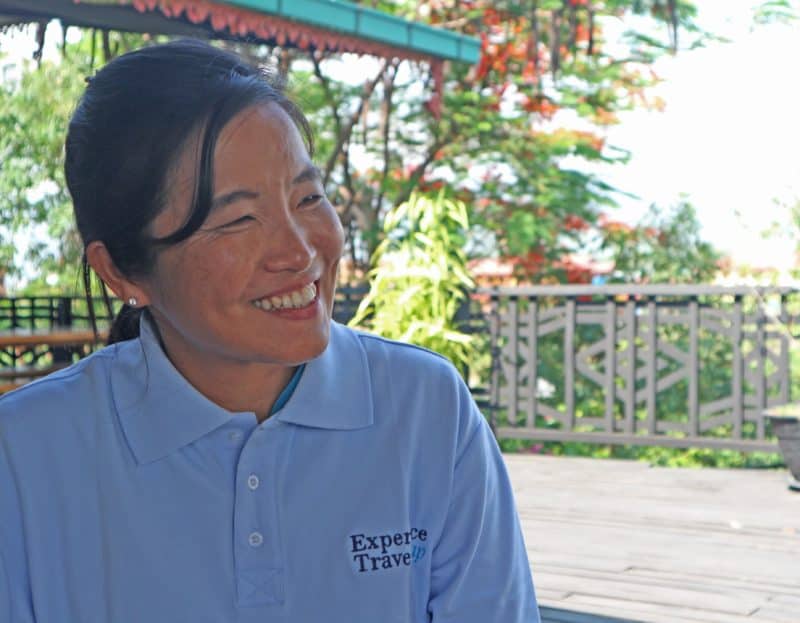 ---
1. Guides will maximise your experience
Myanmar is a land of mystery and there's only so much that a travel book, and wandering around the sights, will help you understand the essence of the country. A local guide will enhance your experience by explaining what day-to-day life is like, sharing interesting stories about the temples and planning your route so as to avoid the crowds as much as possible.
ETG guides are trained and vetted to make sure you get the best out of your visit. They are flexible and accommodating, able to suggest local festivals not mentioned in guidebooks and they will help you to interact with people along the way by translating where needed.
2.     2. Guides will offer invaluable practical support
Hiring a guide has lots of practical benefits. If you need more cash, they can direct you to ATM machines and places where you can exchange money. Myanmar's internal flight can be a little challenging as there is frequent rescheduling and redirection. A guide will make sure you're kept informed as you check in and that your pick-up at your arrival destination runs smoothly.
---
Have a read of our guide reviews from previous Experience Travel Group clients:
'Our guide in Lake Inle was amazing. He made us all happy simply with his never-ending smile. He obviously enjoyed his job and nothing was too much trouble. I'm sure he has taken many tourists on his tours however I can honestly say he made us feel very special and we were sad to say goodbye.' – Hazel
'All the guides were extremely keen to impress and went out of their way to give us extra information. We had a little difficulty understanding the guide in Mandalay but the rest were, without exception, excellent. In particular, our guide in Kalaw and Inle was exceptional. She was so willing to communicate with villagers that we were invited into homes and saw home life, food preparation and other things that few others would have experienced' – Tim
---
If you were interested in a hiring one of our guides in Myanmar (Burma), do get in touch with us on 020 3603 2578, or request a call back. There are absolutely no obligations and we're here to offer advice for any stage of your holiday planning. To see some example holiday itineraries, have a look at our Myanmar portfolio.
---