After returning from her latest trip to Sri Lanka, group travel specialist Zoe shares part one of her top 10 experiences in the Northern region of the island.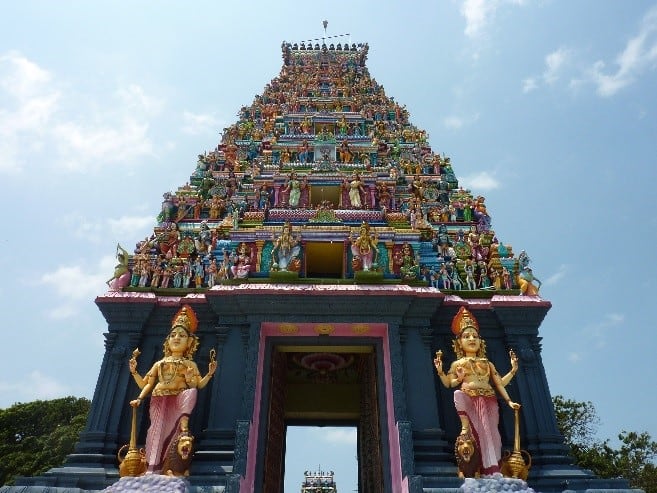 On my most recent visit to Sri Lanka, I decided to head a little off-the-beaten-path and explore some of Sri Lanka's emerging areas. One of the most intriguing places was Jaffna, the Northern provincial capital and somewhere I had longed to explore for a while.
The city has only in recent years re-opened to tourists having been out-of-bounds for a long time due to the civil war. Now that the conflict has been resolved, life is getting back to normal and what I found were friendly locals ready to greet visitors with open arms and big smiles. Here's a list of my top experiences for other travellers fascinated by this region.
---
1. Jaffna Public Library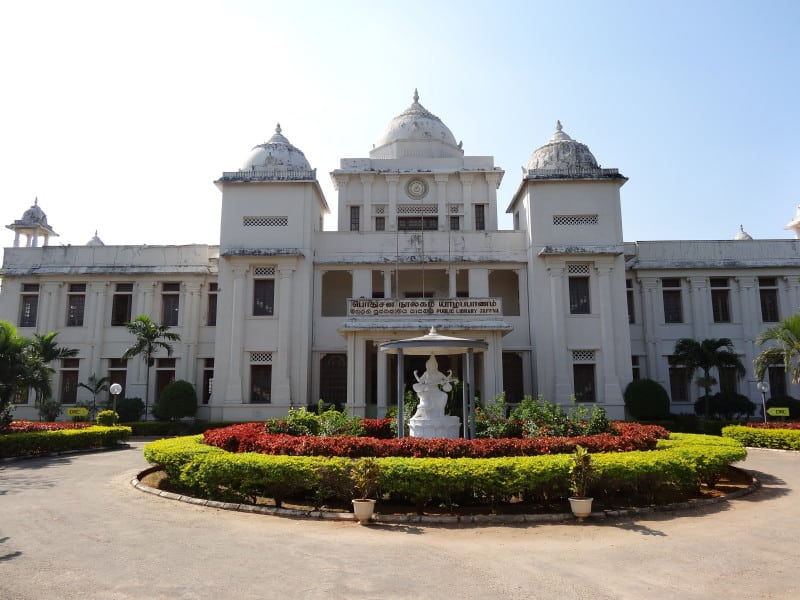 The Jaffna public library was one of the best in Asia before being burned down in a mysterious fire in 1981. Now, most of it is restored, open for public viewing and it is truly one of the most impressive buildings to be seen in the city.
Gleaming white under the Sri Lankan sun, the building's classic lines and proportions make it one of the architectural highlights of the South Asia region. That it survived at all is a testament to the resilience and it has been carefully restored with beautifully landscaped gardens. It even offers its patrons wi-fi – better than most English libraries.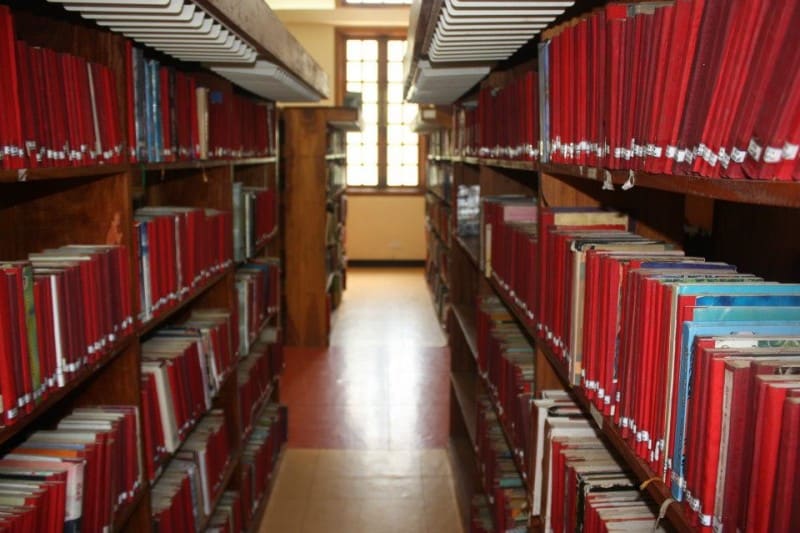 Stepping out of the heat and into the cool dark lobby was a joy and inside it feels as if time has stood still.  I wiled away a good couple of hours wandering around this magnificent historical building soaking up the atmosphere in each room and pulling out intriguing books to flick through and read. My favourite find was an airy reading room that is packed to the rafters with locals on Sunday afternoons reading the daily local papers in peace. Of particular interest for me was leafing through the English language newspapers from 1989 to 1996 detailing day to day life, although some of the stories were quite harrowing.
Today the library shelves are laden under the weight of books on physics, history and mathematics, along with best-selling novels and it was a joy to see the place thriving once more.
---
2. The Fort in Jaffna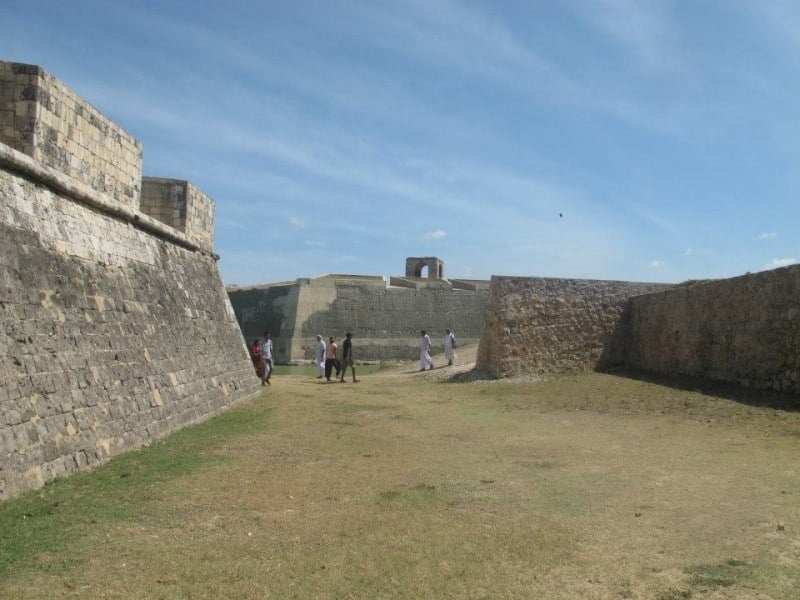 Next, on foot, we visited the Jaffna Fort, a striking fortification which was fought over for many centuries. It was originally built by the Portuguese back in 1618 and they were followed by the Dutch and finally the Brits who "ruled" until independence began after World War II. The occupiers built a series of forts around the island to keep others out and Jaffna Fort is a grand example. Star-shaped, it is now mostly crumbling, but still massive in size with walls many metres thick.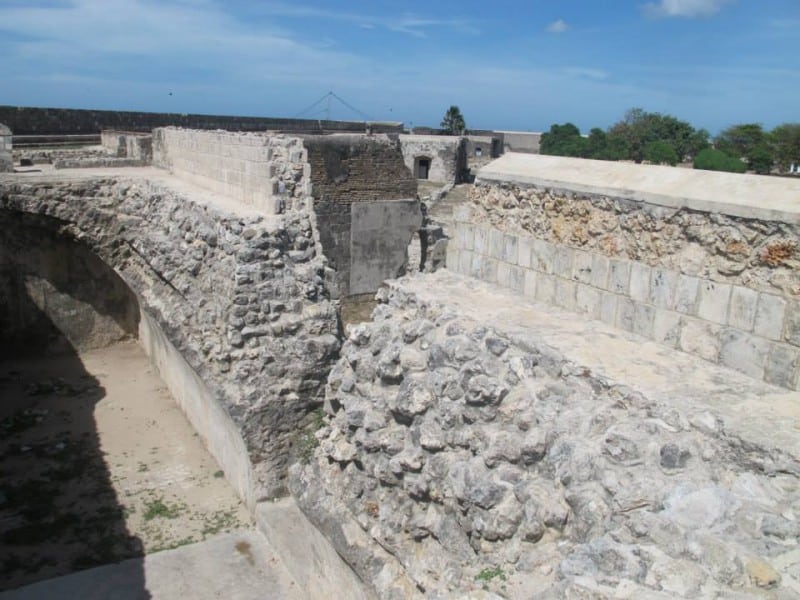 Though over 400 years old, it played centre stage in the civil war as the Tamil Tigers held the fort during a 50-day siege. The gatehouse of the city, the fort once housed thousands of civilians and troops. Some of its walls, constructed from coral, brick, stone and mortar are now hidden beneath overgrown slopes.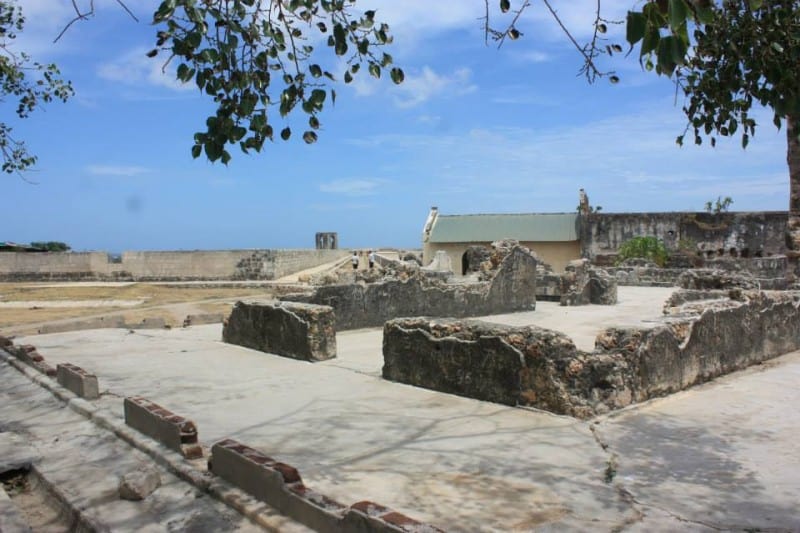 The fort has clearly suffered some damage during the recent years but the Dutch have been partnering with the Sri Lankan government to restore the buildings. Today visitors are free to explore its walls, admire its gateways and views of the city, clock tower and lagoon from its ramparts.
---
3. Nallur temple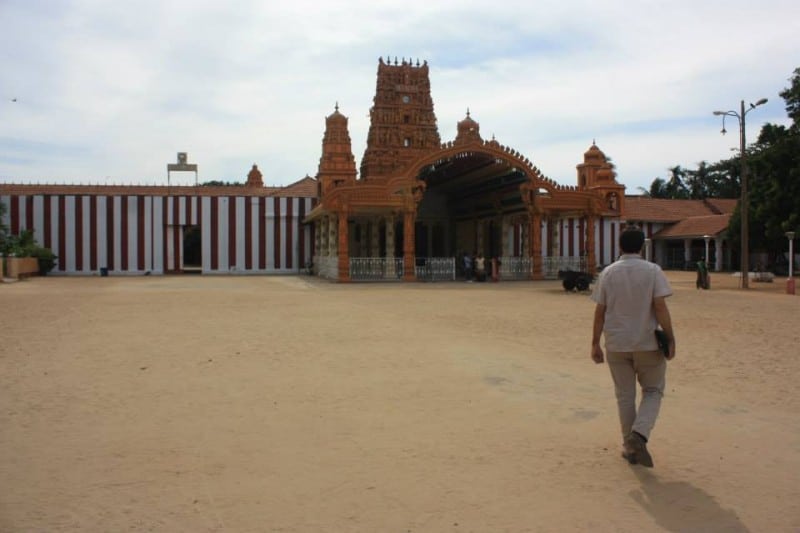 Jaffna's proximity to India is evident in its local customs, food and architecture. The people are mostly Tamils, originating from South India, and the region has a feeling different from the rest of the country. The culture is predominantly Hindu although we also came across a few Catholic churches, a testament to Sri Lanka's colonial past.
The Hindu influence was further evident when we visited Nallur Kandaswamy Kovil temple just outside Jaffna. The external architecture reminded me of temples I'd visited in southern India with its tall towers of intricately carved deities. Once inside, the temple was buzzing with activity as holy men and priests led a procession of devotees past shrines of gods and goddesses to the sound of beating drums and brass trumpets.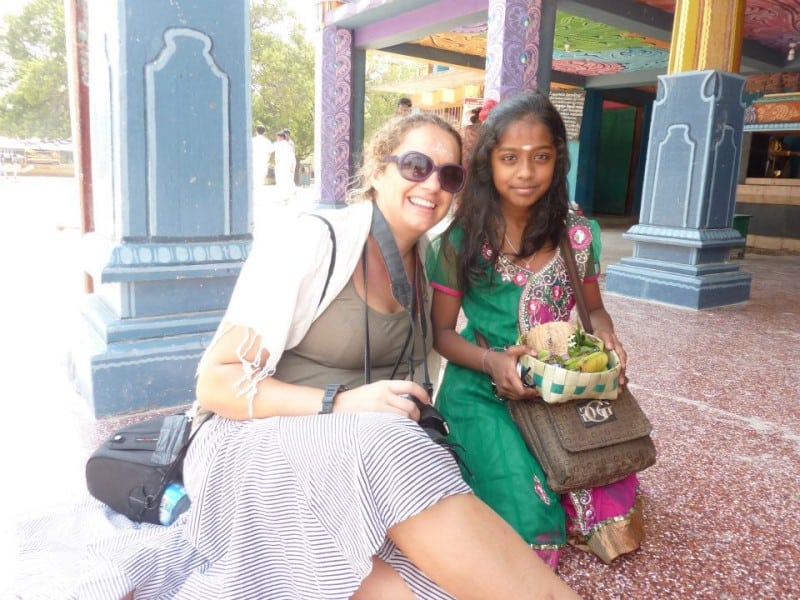 The colours, sounds, smells and drama were riveting. It was lovely too, to see people of all ages, young to old. Perhaps I was fearful and expected to see sections of the community missing, but it was a full community of all ages and the people were so genuinely friendly.
---
4. Ambling around Jaffna markets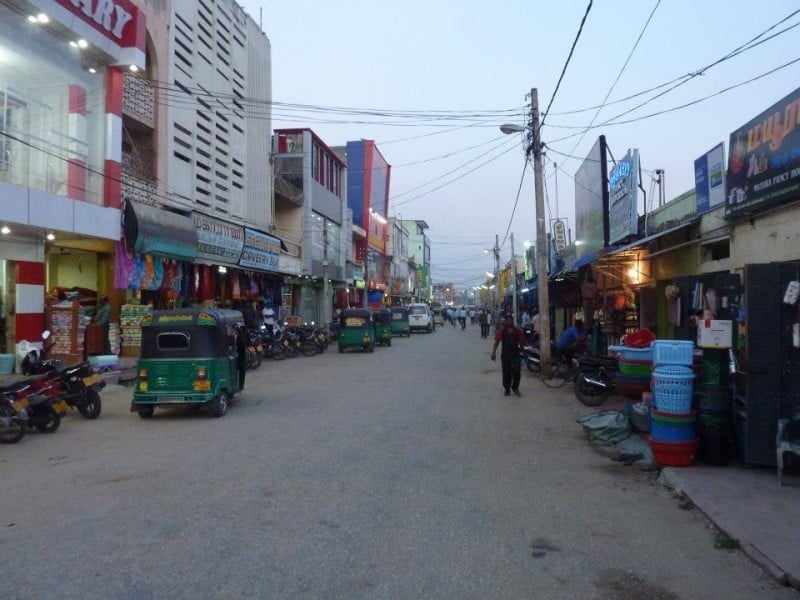 The Jaffna market is located west of the bus stand, but the greater market area encompasses several blocks beyond that.
I am a big fan of exploring markets on my travels and having a go at bartering and Jaffna's vibrant and chaotic bazaars didn't disappoint –  tropical fruit and vegetable stalls, fresh fish, brightly coloured fabrics and spices galore! I am a firm believer you can always learn more about the flavour of a place from being a bystander in a local market than a guide book would ever be able to tell you.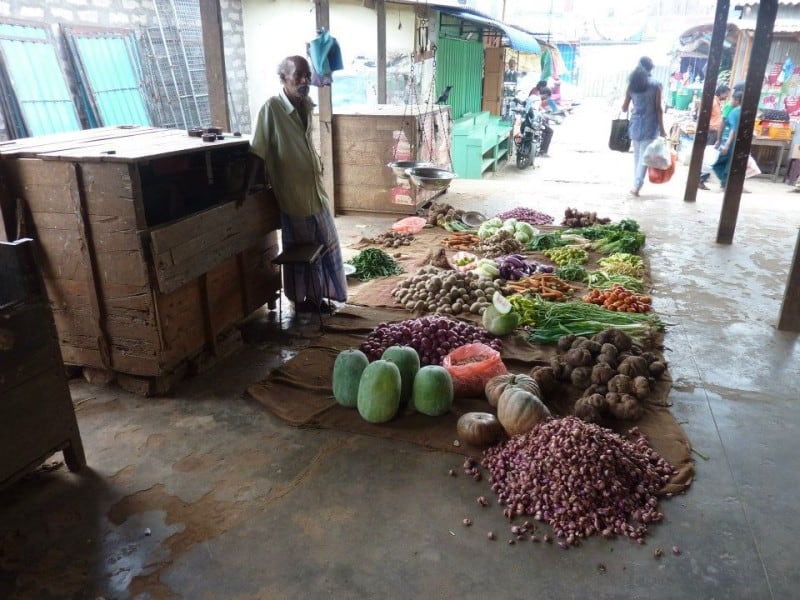 From palmyrah flour to peanut candy, most of everything you can buy is local, made in small quantities using locally available ingredients.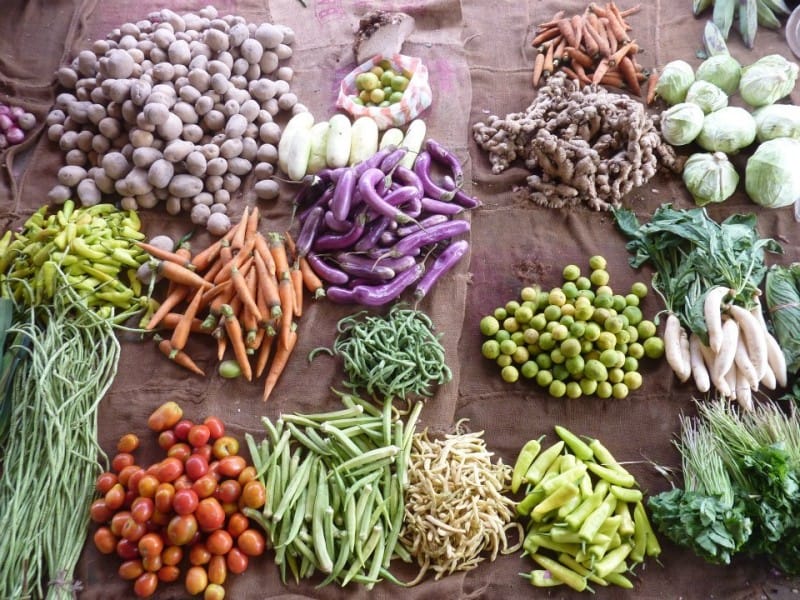 We rounded up our walk with a pit stop at one of the many dried fish shops that line the road to the market. With large, dried fish hanging from hooks in the ceiling and stacks of smaller fish heaped into cartons, it's impossible to miss the sight — or smell — of this line of shops. Most of the dried fish is meant for export, we were informed by a vendor. Apart from paraw, sprats you can also buy beautifully orange dried prawns.
---
5. Tasting the food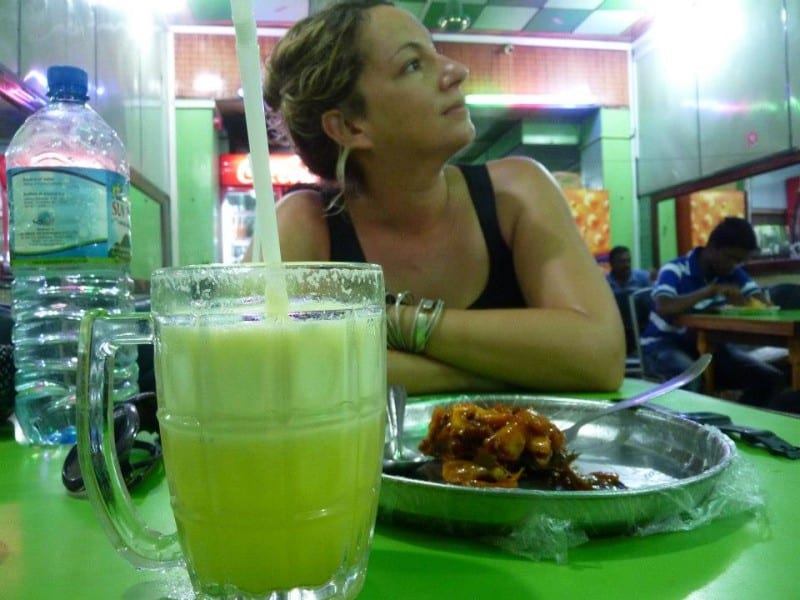 By now there was one more thing I had to make time for – sampling the local food. I simply adore Sri Lankan food but the cuisine in these far northern reaches of the country is heavily influenced by south Indian cooking and I devoured Vadai (deep-fried doughnut-shaped snacks made from lentil and spices, dosas (huge thin crêpes filled with spiced vegetables), fragrant curries, mango ice cream and sweet tea. Booze-wise there are limited watering holes as Jaffna is a conservative town, so hotel bars are the best bet.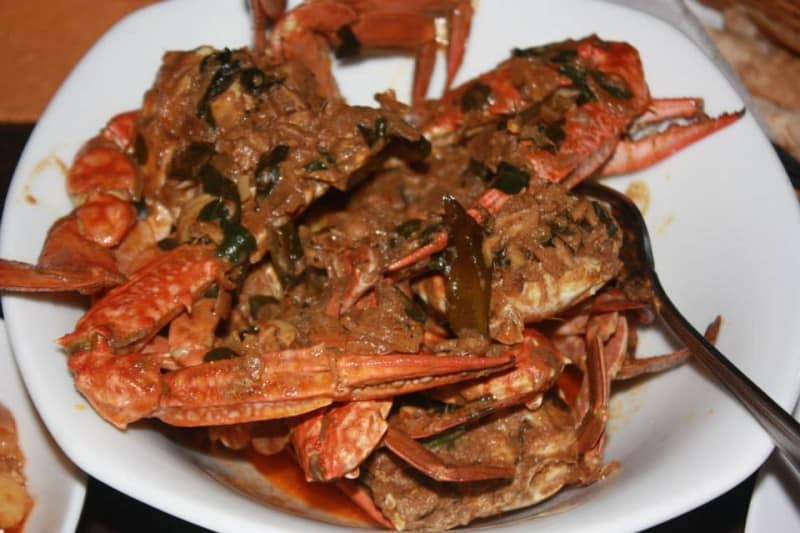 The culinary highlight has to be the Jaffna Crab curry which was the best crab dish I have ever tasted. Jaffna cuisine is renowned for its use of the freshest seafood readily available along the coast and the region is especially famous for its crab curries that use some unusual ingredients such as murunga leaves.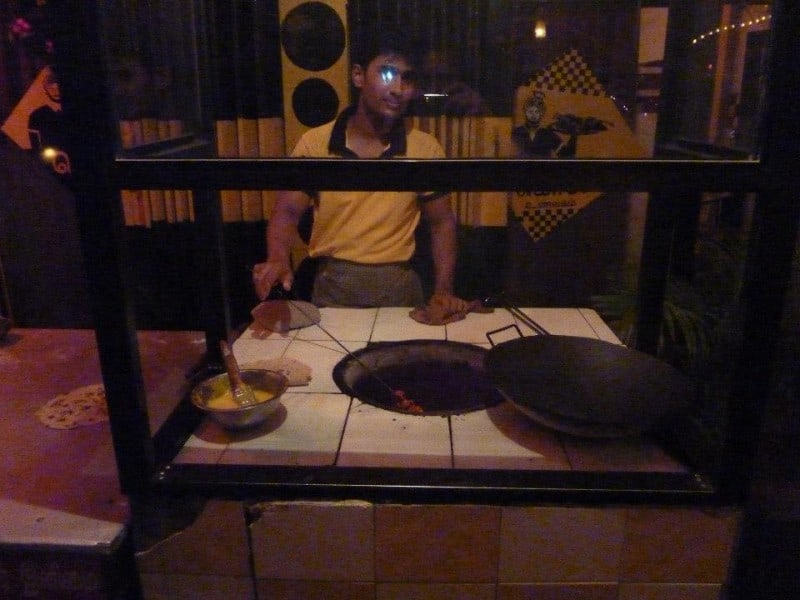 During our stay, we tried out some nice if basic, restaurants dotted around the city and the prices are still very low. Cosy Restaurant was my ultimate favourite with a lovely open courtyard seating and subdued lighting and is a must do visit when in town. The big attraction here is the tandoori oven, which fires up at 6 pm daily and pumps out delicious naan bread, tikkas and tandoori chicken. The Jaffna crab (combo with naan and a drink) is also outstanding, and beer is available too!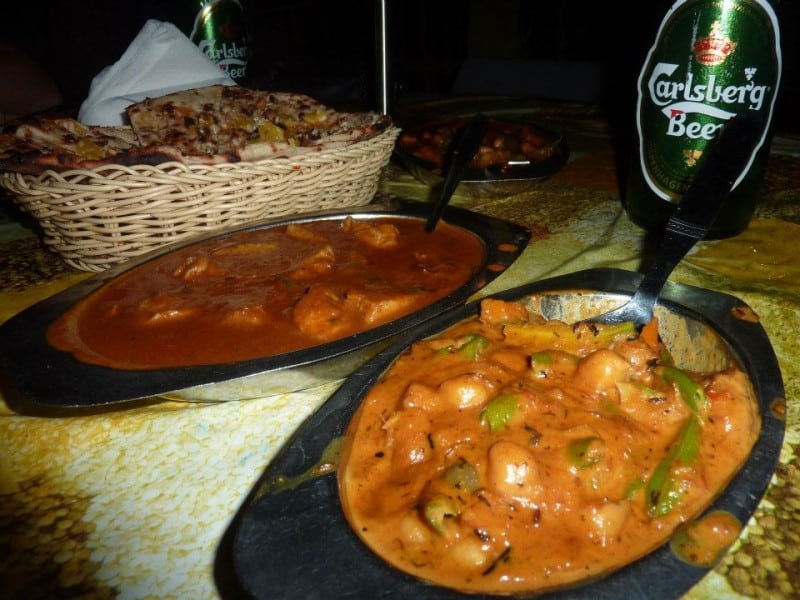 ---
Reaching the end of the first 5 experiences in my top 10 list, I should say there are plenty more brilliant adventures to be had in Jaffna. Theis recommended itinerary give you an idea of what else is on offer:
Lanka's Undiscovered North & East
Read part 2 of Zoe's top 10 experiences in Jaffna here: https://www.experiencetravelgroup.com/blog/2016/06/zoes-top-10-jaffna-experiences-part-2/
---