Thailand's Trang province provides serene, picturesque islands for relaxation, as well as authentic Thai culture and food in Trang town. It has fortunately not been touched by mass tourism, so it remains uncrowded both on the mainland and out on the islands. This means it's a great destination for those wanting to experience a more peaceful, untouched part of the country, particularly foodies.
The majority of visitors to Trang town are on their way out to the islands, however, it's a lovely spot to spend a night or two and be taken in by the enticing food scene and culture. Trang's Chinese roots can be seen both in the architecture and in the food, and thanks to the Thai Muslims in the region, you can also enjoy a mix of Malay food, too. Spend your time exploring the hawker and wet markets, sampling all kinds of local favourites. Being a foodie destination, Trang is known in Thailand for its food festivals. Time your visit here with the Trang Food Festival, showcasing the best of the area's delicacies, as well as the Vegetarian, Roast Pork and Cake festivals!
The Trang islands provide a much more peaceful setting in comparison to the busier neighbouring tourist hotspots like Ko Lanta, Ko Phi Phi and Phuket. Relatively unspoilt, they are decorated with coconut palms and lush vegetation, fringed by clean sand and blue waters.
Ko Ngai isn't far from the mainland and is an excellent spot for those who enjoy diving and snorkelling as the coral and marine life around its shores are colourful and abundant. Despite its small size, it's one of the more developed islands in the area. Ko Kradan is just as idyllic, with limestone karsts sticking out of the water off its shoreline. Ko Muk is popular amongst budget travellers and day-trippers. It has lovely beaches and adventurous activities, the most popular attraction being the 85 m long Emerald Sea Cave. Only accessed by boat or kayak when the tide is right, you'll be met on the other side by a pristine lagoon with white sand and, as the name insinuates, emerald waters. Ko Sukorn is further off the beaten tourist trail. It's very quiet, authentic and only around 2,600 people live here. It may not be as idyllic as the other islands, but it's much less busy, creating more allure.
Hat Chao Mai National Park is also worth a mention as many of the islands are part of this vast park. The area encompasses beaches with spectacular limestone cliffs sitting on the sand, as well as an abundance of varied wildlife. It's best known for being home to the endangered dugong, as well as the rare black-necked stork, sea otters, macaques and array of birdlife.
Trang is a spectacular part of Thailand for travellers in search for authentic culture, food, wildlife and quiet islands. Our Thailand experts can help incorporate a visit to the region on your next tailor-made holiday.
Hidden Thailand Holidays: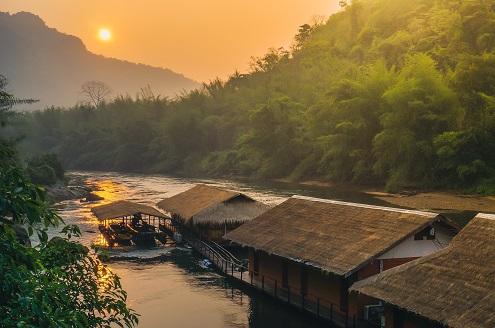 Natural Beauty and Local Life
Experience Thailand's hinterland. Her traditional cultures, unique traditions and gorgeous National Parks rich in wildlife, flowing rivers, waterfalls and lush tropical forests.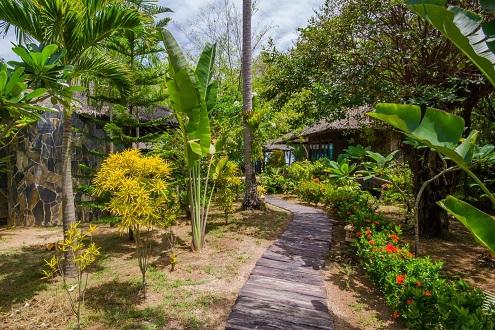 Hidden Hotels and Secret Adventures
Thailand's byways and backwaters. Sleepy, authentic, rural Thailand, all heritage hotels and village life. A world beyond the shock of the new.