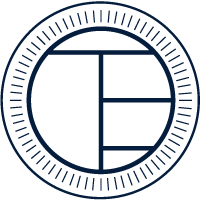 WHERE CAN YOU TRAVEL NOW?
After a long hiatus, travel to Asia is back. Countries are beginning to open up, restrictions are easing and it's now possible to have wonderful travel experiences again. Read on to discover which of our amazing holidays are TRAVEL READY, right now.
THE MALDIVES
IS TRAVEL READY
Nowhere says luxury escapism like the Maldives: the ideal place for a safe, relaxing and restorative holiday. Naturally socially distanced, it offers incredible private island resorts and perfect weather from November until April.
DISCOVER LUXURY MALDIVES HOLIDAYS HERE
You can book now for winter 2021 and beyond. We'd be delighted to offer the support and security to make it happen
OMAN
IS TRAVEL READY
Oman is a country with a rich culture, a welcoming embrace, and scenery that feels out of this world. From the fjords to the desert, and from the golden coastline to the rugged peaks of Jebel Akhdar, you may look at the landscapes here and feel like you've landed on another planet - the perfect antidote to the everyday.
DISCOVER LUXURY OMAN HOLIDAYS HERE
You can book now for winter 2021 and beyond. We'd be delighted to offer the support and security to make it happen
SRI LANKA
IS TRAVEL READY
From 1st November we'll be sending clients back to Sri Lanka after running through our extensive travel ready protocols; so you can go on holiday with peace of mind.
In many ways, Sri Lanka is immense. Not in size - in fact, the Indian Ocean island is quite compact - but in the magnitude of its beauty: the ancient temples, the staggering beaches, the lushness that seems impossible to contain. But Sri Lanka's magic also lies in smaller, everyday moments. The coconuts, everywhere. The swooping fruit bats - also everywhere. The first bite of rice and curry, chased by an Arrack sour. And the warm, Sri Lankan hospitality that exudes from people, everywhere you go.
DISCOVER LUXURY SRI LANKA HOLIDAYS HERE
You can book now for winter 2021 and beyond. We'd be delighted to offer the support and security to make it happen
WHAT IS
TRAVEL READY?
Travel Ready is the ETG way of saying that you can now have a great holiday in a destination in a relatively straightforward way.
To determine that a destination is Travel Ready, we consider three things:
Guidance from the FCDO.
The destination's rules and restrictions.
The 'ETG View' - a more subjective evaluation, based on our local knowledge and nearly 20 years experience, on whether you'll still be able to have a brilliant holiday. This will take into account questions such as how you will be welcomed in the destination and whether our local experiences will be compromised. We also place a strong emphasis on quality control in hotels both from a COVID safety and maintenance perspective.
HOLIDAYS FOR 2022
EXTRAORDINARY HOLIDAYS
TO BOOK NOW
Maybe you aren't ready to travel right away but would like something in the diary for the future. Whether you're seeking a week of sun-drenched rest, a gathering with friends and family or a once-in-a-lifetime escape, it's time to seize the moment and get something remarkable to look forward to.
Destinations featured in the following holidays are either currently open for tourism, or look likely to do so soon, making them safe bets for future travel. What's more, every ETG holiday comes with fully flexible terms – 100% refundable deposits and the Covid Promise – so booking a trip is risk-free.
DISCOVER MORE
SIGN UP TO OUR EMAIL BULLETIN LIST
For travellers keen to get away soon, sign up to our email alerts on everything new and newsworthy in travel.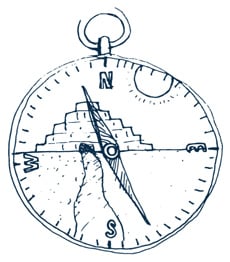 A HOLIDAY WITH EXPERIENCE TRAVEL GROUP
Make it
Count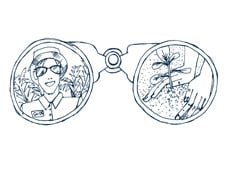 Exceptional, ethical experiences that impact positively; sustainable, mindful travel is at the heart of all we do. So, you can tread gently, knowing every step of your journey counts.
JOIN OUR TRAVEL COLLECTIVE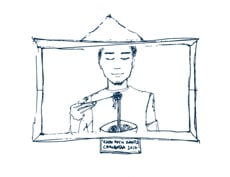 Unforgettable journeys where you realise you don't need the same language to laugh, commune and connect. Come join our travel collective and share the extraordinary world we know.
FIND A DIFFERENT STORY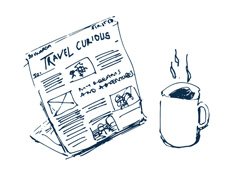 Imaginative, immersive adventures; our individually created holidays are your guaranteed passport to a life less ordinary. Embrace the unexpected; travel curiously; discover a new you.
TRAVEL WITH CONFIDENCE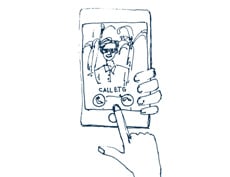 Bespoke itineraries designed to suit you, and only you. With full financial protection and 24/7 support; we'll ensure you travel seamlessly, safely and responsibly, too. We're with you all the way.