Hotel Puri Melaka, Malacca
Malaysia, Western Malaysia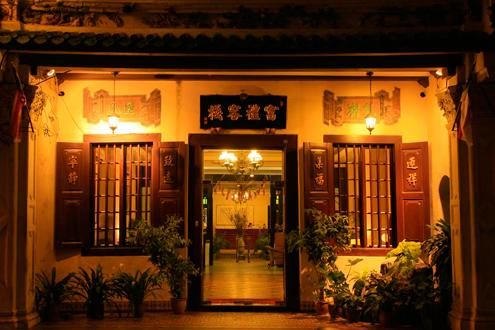 A restored Chinese home, originally built by a rich philanthropist Tam Kim Seng in 1822, Hotel Puri Melaka offers cultural immersion in equal measure with comfort. It suits couples wanting a historical place to stay whilst exploring Malacca.
The hotel is in a central location and is an ideal base from which to explore the UNESCO heritage town. Founded in 1400 by a Sumatran Prince, the town used to be a hub for trade and came under control of the Portuguese, Dutch and British rule during the colonial period. The diverse historical architecture is stunning, each building has its own story to tell and visiting Malacca is like stepping back in time.
Hotel Puri Melaka's historic courtyard with its intricate carving and tyling comforms to traditional Feng Shui design. An onsite Spa offers a range of treatments and perfectly rounds off a day's sightseeing. There are two cafés and lunch can be taken al fresco in the courtyard. Rooms are simple and well appointed. Furnishings are modern and comfortable. There are a range of room standards from simple doubles to larger suites with four-poster beds.
All in all, this is a very comfortable, historic hotel offering a lovely base from which to explore.
Comfort - This is our lead in category. There will generally be a no frills approach and while some will be characterful, some will do exactly what it says on the tin - provide a clean, comfortable and good value place to spend the night. These places are normally 3* hotels.