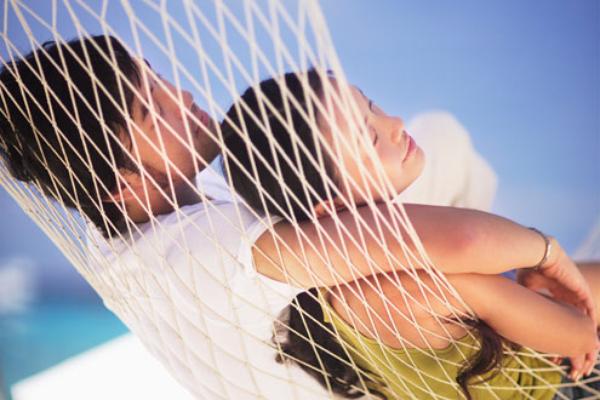 THINKING ABOUT A HONEYMOON IN SOUTH EAST ASIA?
Is it wise to entrust this very special holiday to a travel agent who hardly knows the destination or to a large package operator who won't have the time or inclination to get to know you?
WE OFFER ANOTHER APPROACH!
All of our consultants know South East Asia inside out. They would love to help you design your perfect honeymoon. This is a unique holiday that you have one chance to get right and we believe you'll agree that speaking to an expert is a must. Our well-established and respected UK office will give you peace of mind that your honeymoon is in the best possible hands. In addition, our presence in Asia means we can provide you with the most accurate and up to date local knowledge and an in-country back-up system, should you need it.
Enquire Now! or call us on 020 7924 7133. Alternatively, if you prefer, come into our offices near Clapham Junction and have a chat with us over coffee.
We find that the initial planning is best done on the telephone or face to face. We'll talk to you in depth about what you are looking to get out of this holiday of a lifetime, what each of your interests are and the sort of budget you need to work with.
We can then work together to make your honeymoon the one part of your wedding planning that's smooth, easy and fun. We cannot say it will be cheap, but we guarantee good value and we can advise what it's worth spending extra money on and, conversely, where you might be able to save. As part of the deal you'll also get sound advice, imaginative ideas and reassuring efficiency.
So whether you are looking for out-and-out luxury, a relaxing beach stay, an off the beaten track adventure, or indeed a combination of the above (marriage being the art of compromise after all..!) we need to talk.
Enquire Now! or call us on 020 7924 7133.
WEDDING LISTS
It may also be of interest to you to know that we also offer a wedding list service for your guests. This is free for all clients booking a honeymoon or wedding package with us.
If you are not quite ready to start a conversation with us then click on one of the country links above and explore further! We think our website is the most comprehensive in the business and cannot fail to inspire you.