Vietnam: a land of shimmering paddy fields, terraced mountains, deserted beaches and chaotic cities; a country marching purposefully into the future, growing and evolving day by day. A place of contrasts where the old and the new sit side by side.
Vietnam stretches over 1,600 kilometres from north to south and spans a myriad of environments and habitats. From miles of deserted coastline to the fertile central highlands and scenic mountains of the north, the country has something to offer all kinds of travellers.
Access is easier than ever, the relaxed socialist market economy is booming and visitor arrivals are increasing as word spreads about Vietnam's natural beauty, distinctive cuisine, colonial history and strong cultural identity. It has a lure that is difficult to describe but that most visitors can testify to. Totally unique, Vietnam is a holiday destination with a difference.
We have sampled the transport and visited the hotels to bring you the best advice and assistance in planning the tailor-made tour which will best suit what you want from your luxury Vietnam holiday. From a beach holiday to a full tour, a few days of culture combined with the rest of the region or a mountain trek, speak to our experts to start your Vietnam experience.
Favourite Vietnam Holidays: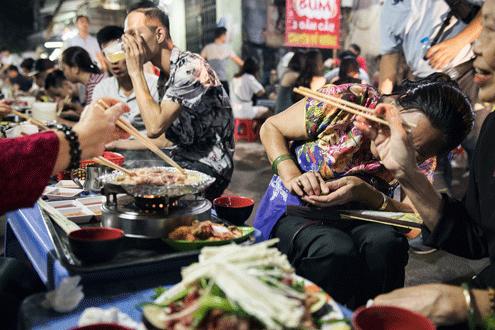 Vietnam with a Culinary Twist
As well as being delicious, Vietnamese food provides an excellent historical narrative for a holiday.
Classic Vietnam & Luxury Beach
Absorb Vietnam at its best on a private tour with original experiences and an extra special beach stay at The Four Seasons Nam Hai.