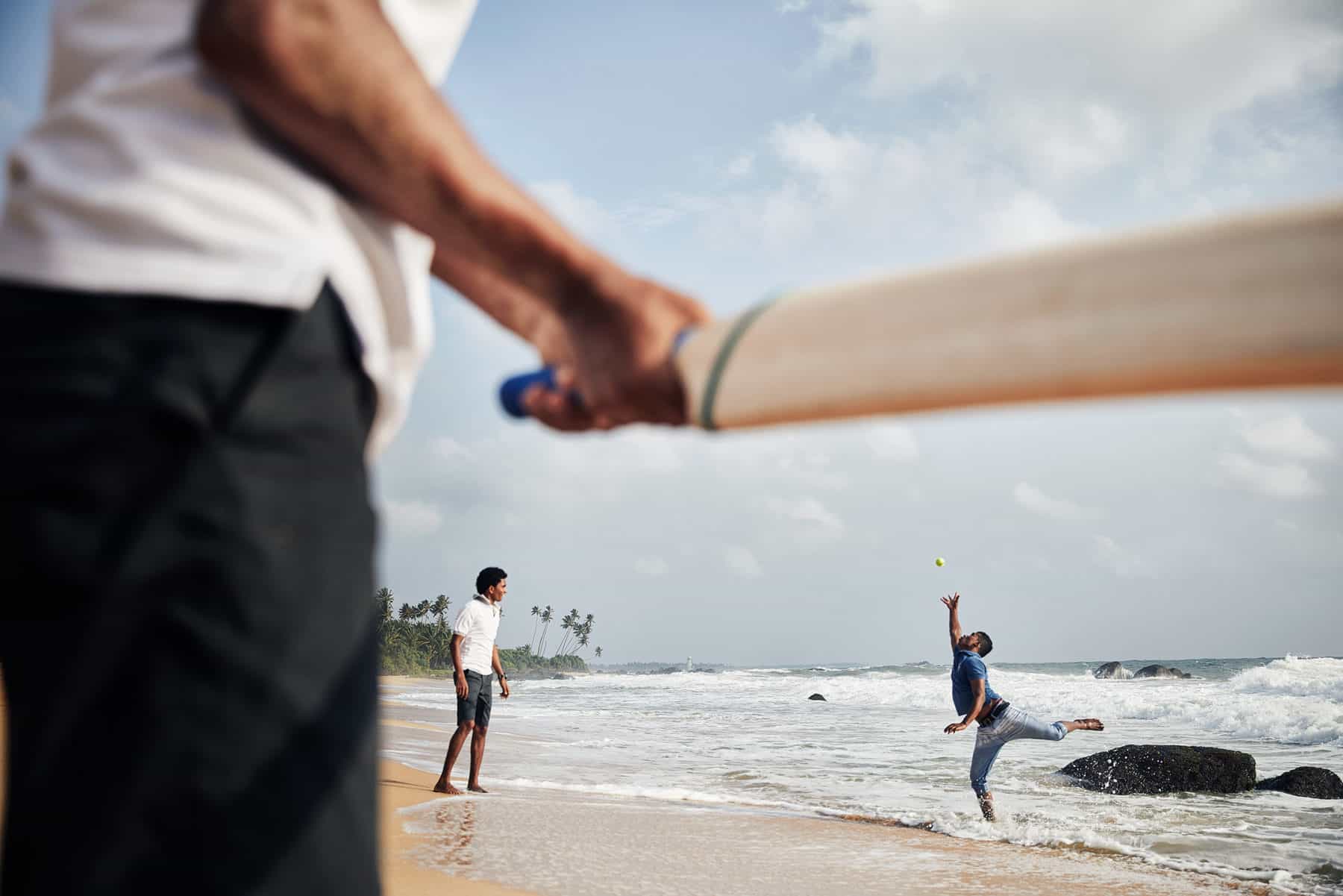 International cricket tours don't come much better than the England tour of Sri Lanka in March and April 2020. England and Sri Lanka have a brilliant cricketing rivalry, and that will see England cricket fans flocking to Galle and Colombo in March to see one of the indisputable highlights of the 2020 cricketing calendar. So, what do you need to know about the Sri Lanka Cricket Tour 2020?
What's the match schedule?
England will only be playing two tests during the cricket tour to Sri Lanka 2020. These will take place from the 19th – 23rd March in Galle and from the 27th – 31st March in Colombo. These dates are confirmed on the ECB official website. While the tickets have not yet gone on general sale, it's not uncommon for tickets to Sri Lanka vs England cricket tests to be released comparatively late in the calendar. That said, hotels and flights will book up, so you have to act quickly to get the best deal for you.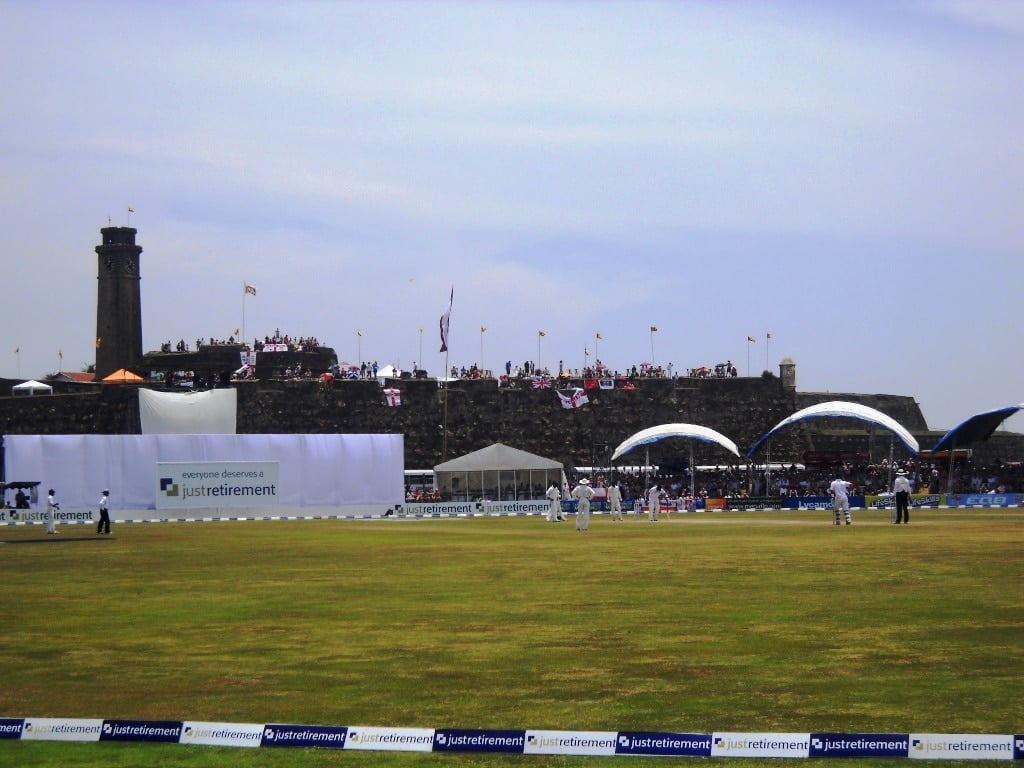 Getting to Sri Lanka
If you're based in the UK, following the England cricket team across to Sri Lanka for the England cricket tour dates 2020 is going to require a lengthy flight. Here are some typical routes:
● Heathrow to Bandaranaike International – 10 hours 30 minutes
● Edinburgh to Colombo – 13 hours 40 minutes (indirect)
● Manchester to Colombo – 12 hours 30 minutes (indirect)
● Birmingham to Colombo – 12 hours 55 minutes (indirect)
While the terminology can be confusing, the two Sri Lankan airports are one and the same – they both use the CMB airport code. Neither is the airport in Colombo; it is, in fact, 32km to the north close to a town called Negombo. While the Sri Lanka v England 2020 dates in Colombo are easy to reach from this airport, it's further to Galle where the first Sri Lanka vs England test will take place, coming in at 153km (95 miles) away. The Colombo – Galle highway makes this journey far more straightforward than it used to be when England test team first started touring Sri Lanka in the 1990s.
Journeys in Sri Lanka can still take a while though which is one primary reason why a well-planned trip to the 2020 England tour of Sri Lanka is vital.
Cricket tour packages – what's included?
We at Experience Travel Group (ETG) know there's no such thing as "one-size-fits-all", and that's why each and every one of our holidays is bespoke. So, unlike with most international sports tours, you can design your trip for the England cricket tour so that it meets your requirements perfectly. The following fundamentals, however, will always be included:
Tickets for the England v Sri Lanka fixtures
Guides and all internal transfers
Personalised hotel choices
Local attractions and experiences
International flights (though you are also welcome to book your own)
ETG work on the basis that this is your holiday, so we'll work out the details in close conversation with you. If you'd like some inspiration, have a look at our sample Sri Lanka packages and itineraries.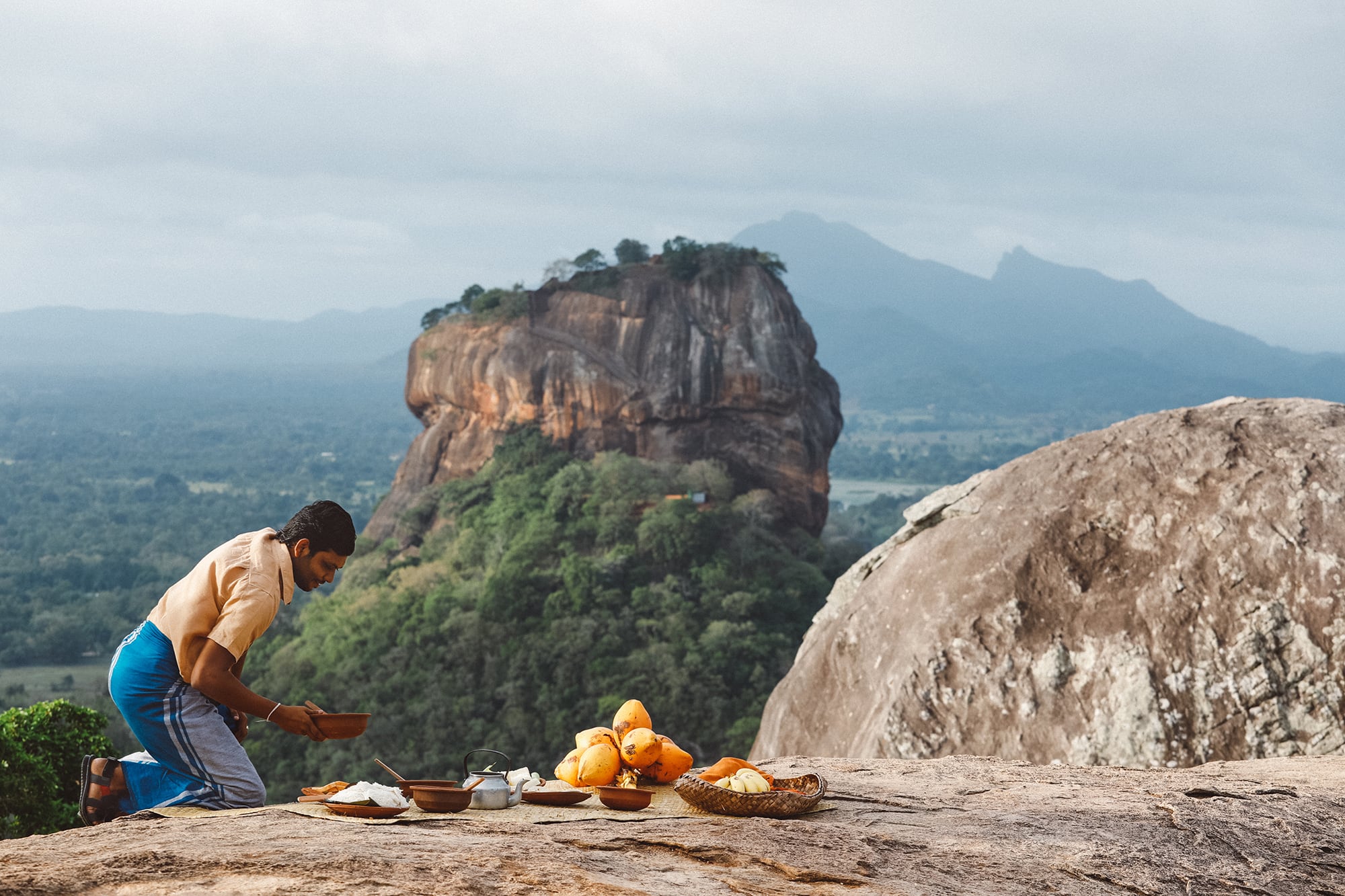 Other places to visit while you're in Sri Lanka
Sri Lanka is a beautiful, vibrant country with so much to offer, so we'd highly recommend seeing some of the sights if you're visiting for any international cricket tours. In fact, we think the cricket is the perfect excuse to see what else the island has to offer! Here is a handful of our top picks:
Get closer to nature. Visit Yala National Park to get up close to leopards, elephants and much more.
Visit a rock fortress. Sigiriya is an important archaeological site that you may already be familiar with as it's one of the most iconic landmarks in Sri Lanka.
Experience Sri Lankan heritage. If history's your thing, there are some extraordinary sites in Sri Lanka, and we'd recommend the ancient city of Polonnaruwa which dates back to 1070.
Take time for tea. Sri Lanka is known across the world for their tea, so where better for the English to enjoy a little time out than in the hills surrounded by tea plantations.
Enjoy Colombo. In the last decade or so, Colombo has developed to be one of the highlights of any trip to Sri Lanka thanks to its boutique hotels, bars and restaurants.
There are plenty of options for a tailored tour of Sri Lankan to sit neatly alongside the Sri Lanka vs England cricket fixtures, read more for inspiration on things to do when you visit Sri Lanka.
Where to stay in Sri Lanka in March?
If you're staying in Sri Lanka for both tests of the Sri Lanka cricket tour, you'll probably want to look at two separate hotel locations as there's a two-hour drive between grounds. Luckily, both locations are brimming with beautiful accommodation options that will truly enhance your trip.
For the first Sri Lanka vs England test in Galle, you can either stay in the town centre or in one of the excellent hotels in the rural surrounding area too. Colombo is a similar story, though as it is a larger city it takes a little longer to get into nearby countryside. Find out more about some of our favourite accommodation venues in Sri Lanka for the cricket tour.
At ETG, we tend to avoid the impersonal, resort-style accommodation traditionally associated with international sports tours. Instead, we know an incredible range of boutique, luxurious and characterful hotels and villas and can make personalised suggestions depending on your taste and travel style.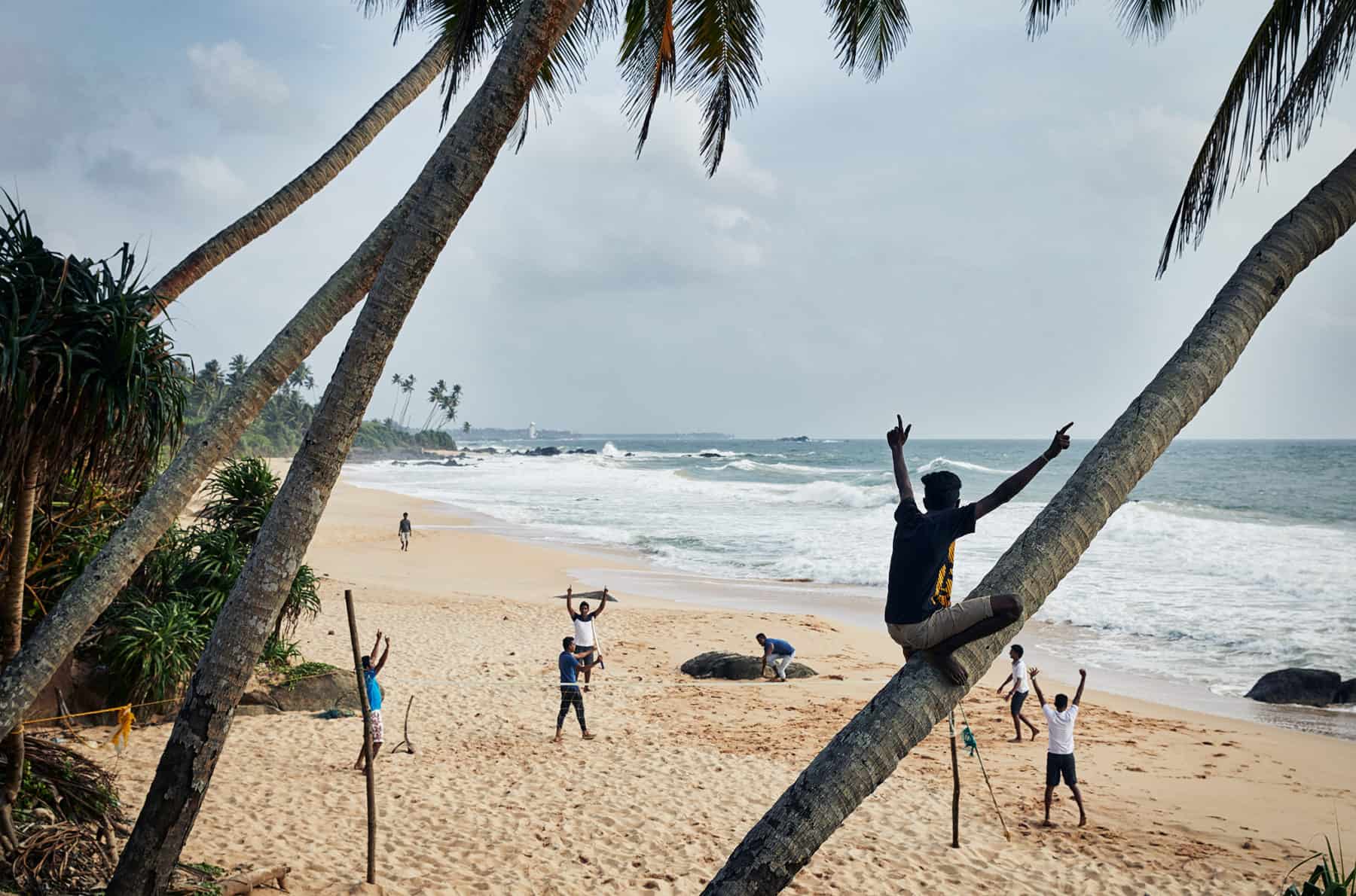 What's the weather like in Sri Lanka in March?
Fortunately for all of us, the spring months are the perfect time to visit Sri Lanka. The period between February to April is generally considered to be the dry time of year, so you're guaranteed some warm, sunny weather to accompany your beers and test-side merriment.  That said, Sri Lanka is still a tropical country which means it is always possible that you will encounter a downpour or two, but rains at this time of year tend to come in short sharp showers that clear relatively quickly. In essence: it'll be weather for shorts, t-shirts and sandals, but do be sure to take along a thin layer of waterproof clothing, just in case!
Visas for Sri Lanka
Make sure that when you travel to Sri Lanka your passport has a minimum of 6 months validity from the date of entry. Until the end of January 2020, British nationals going to Sri Lanka for short periods of up to 30 days are exempt from visa fees. Keep an eye on the government's Sri Lanka travel advice page (or talk to one of our team) to find out what's going to happen with visa fees beyond that date in time for the Sri Lanka cricket tour.
Ticket prices
Any longstanding cricket fans who have followed England in Sri Lanka will know there have been rows over ticket prices in the past. Back in 2012, for example, some travelling fans expressed discontent with the Sri Lanka vs England test when they were charged £25 per day in comparison to locals who paid just £1. It even resulted in a protest on the Galle Fort ramparts which overlook the ground.
This led to a battle in 2018 as the initial pricing structure didn't allow for England ticket fans to pay the same standing rate as Sri Lankans. This was later amended, so both fans were subject to the same rate of £1.50 per day, although day and test prices for chairs were still a bone of contention.
It may be that the Sri Lanka v England 2020 tickets are released at similar prices for locals and travelling fans again but, if not, expect a few more battles away from the field before the prices are finalised. Note that all Experience Travel Group cricket packages will include seating tickets for all five days as well as lunches, refreshments and other additions.
Is Sri Lanka safe?
It would be remiss of us if we didn't the security concerns for fans hoping to follow the England team to the Sri Lanka cricket tour 2020. On Easter Sunday this year, 253 people were killed, with most of them being Sri Lankans visiting churches but 38 were foreign nationals.
However, we're of the firm belief that these attacks shouldn't stop fans travelling for international cricket tours in Sri Lanka, but it's important to take steps to secure yourself, both during your journeys and while staying at your hotels.
For this reason, booking a packaged tour is the safest way of travelling to the England tour of Sri Lanka. Specialist travel firms like ETG can help you plan an itinerary that is both safe and enjoyable, meaning you'll enjoy the cricket all the more.
CURIOUS ABOUT THE SRI LANKA CRICKET TOUR 2020?
Find out more about the England Cricket Tour to Sri Lanka by filling in your details here.
Alternatively, if you would like to get ahead of the curve, please fill out an enquiry form or give us a call on 0207 924 7133. We have an allocation of several high-quality hotel rooms for you around this time. We can design a bespoke holiday around the cricket dates to help you discover the best of this wonderful island as well as watching a test match or two.  Note that rates for flights are beyond our control and are likely to soar as the dates become closer. We can hold flight prices and availability for a few days or even a week while you firm up your arrangements. We're here to help you make this idea a reality!