Experience a remarkable Asian adventure, designed just for you. A creative, curated, immersive holiday as intrepid, inquisitive and luxurious as you like. Kind too - so every destination is left a better place for your visit.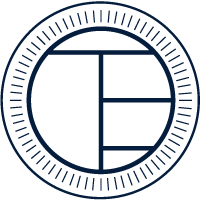 Explore ETG Destinations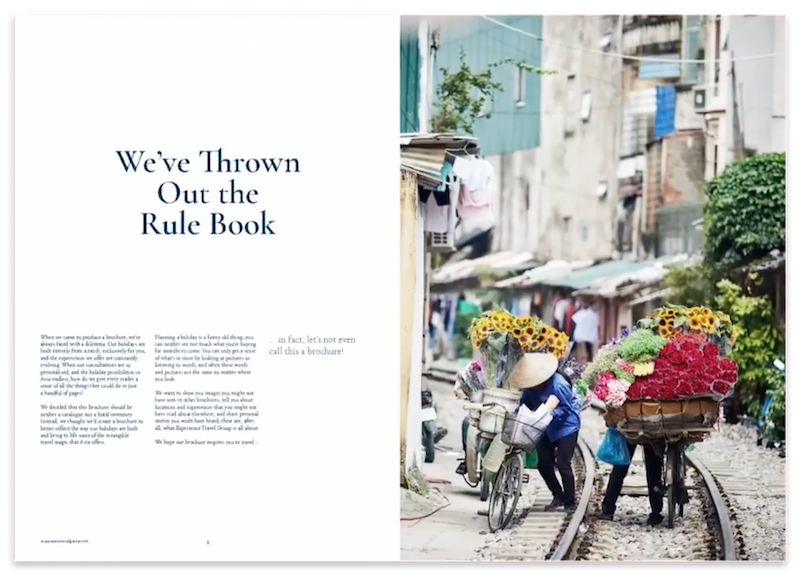 This is not a brochure
It's a slice of Asia in your hand
Get your copy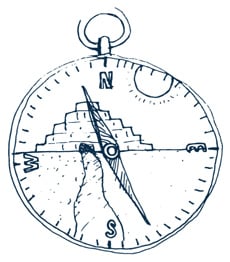 Why Holiday with Experience Travel Group?
Immersive
Experiences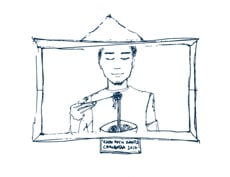 Immersive ETG holiday experiences let you genuinely connect to the people and places you visit. You'll learn as much about yourself as you do about them.
A secret
element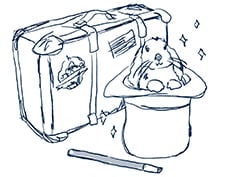 Sometimes you can know too much. Our holidays are specially designed to confound preconceptions and share magical, memorable, unexpected discoveries.
Travel
done right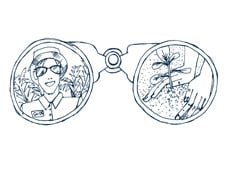 Our B Corporation certification, commitment to sustainability and 'give back' philosophy mean you can always be sure that every step you take is light. Ethical, mindful, guilt-free travel - travel done right
A thread of
luxury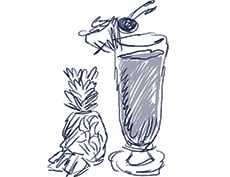 A thread of luxury that ties everything together. From beautiful boutique hotels to top-quality transport, to exceptional levels of service - whatever luxury looks like to you… it's yours
~
Your next adventure
starts with a conversation
~
Every ETG journey is unique. Tell us your loves, your hates, your holiday ambitions, your hopes and fears, and we'll share a suitcase so full of inspired holiday ideas you'll need to sit on it to shut it tight.
Not sure what you're looking for? Let us inspire you...
Get in Touch
Call us 020 7924 7133
further inspiration
IMMERSIVE FAMILY HOLIDAYS
GLORIOUS ADVENTURES TO REMEMBER
Thinking about a holiday, your family will remember forever? An adventure to share in the moment and the memory. An immersive family holiday will engage, inspire, excite and rejuvenate. A holiday that is as enriching as it is relaxing. A time to switch off and enjoy time together, a time to learn and a time to excite the senses.
INSPIRE ME
Holiday Inspiration for Curious Travellers
Looking for clues? Fresh inspiration? Unique, immersive travel experiences? They're here. The true magic of Asia - at your fingertips.

Ignite your imagination with the latest, greatest holiday ideas - from innovative takes on classic Asian experiences to brand-new discoveries - our travel experts have curated an irresistible selection of immersive holidays for you to explore.
Travel Made Right
The right holiday. Made right.
Amazing travel experiences never begin when they begin. And they won't end when they end. If you're like us, you're always looking forward to your next trip or sharing tales of one you've had. And if like us, it's the experience, more than the material that matters, then you can absolutely trust our travel talents - the right holiday, made right. Here's how we do it.