The Galle Literary Festival returns for 2024 with a Star-Studded lineup
The coastal city of Galle, in Sri Lanka, will welcome visitors from around the world to the Galle Literary Festival from January 25-28, 2024. This event, now in its 11th edition, is organised in collaboration with the Sri Lanka Tourism Promotion Bureau. In a testament to its status as the 'author's favourite' literary festival, the lineup is dazzling, bringing together a galaxy of prominent authors and speakers against the picturesque backdrop of the old Dutch Fort.
The festival promises discussions spanning subjects from philosophy to cultural identity and genres from cricket to crime. Among the star names are Booker Prize laureates Shehan Karunatilake and DBC Pierre, renowned war correspondent Christina Lamb, and celebrated authors such as Anthony Horowitz and Alexander McCall Smith.
Our co-founder and MD, Sam Clark says:
We are so excited about the return of the Galle Literary Festival. It's been an incredible event over the years, punching way above it's weight in terms of the authors who attend. The magic of the event though, aside from the glorious settings, is the intimate and cosy nature of the talks and venues. It would be a fantastic part of any holiday in Sri Lanka.
To explore your options for a holiday to Sri Lanka, including the Galle Literary Festival, please contact us today.
Speakers at the Galle Literary Festival
Nayomi Apsara • Mary Beard • Jaspinder Bilan • Sam Bleakley • Nicholas Brookes • Emily Dobbs • Tishani Doshi • Nizrana Farook • Peter Frankopan • Karan Gokani  • Guy Gunaratne • Romesh Gunesekera • Anthony Grayling • Jeremy Lee • Kiran Millwood Hargrave • Amanthi Harris • Will Harris • Afua Hirsch • Ameena Hussein • Balli Jaswal •  Amanda Jayatissa • Radha Kumar • Andrey Kurkov • Andrew Lownie • Isurinie Anuradha Mallawaarachchi • Moni Mohsin • Nujeen Mustafa • DBC Pierre • Janice Pariat • Vidura Bandara Rajapaksa • Cynthia Shanmugalingam • Gehan de Silva Wijeyeratne
The Galle Literary Festival Programme
The festival is open to everyone, including children (with special events and activities featuring talks by authors like Jasbinder Bilan and Kiran Millwood Hargrave). There will be a spotlight on Sri Lankan authors, both those based in Sri Lanka and around the world.
In 2024, the festival will continue to be a space where writers, poets, and artists can share their work with others, just as it was in the past. Visitors can enjoy an art walk with new works on display and tasty food events that highlight the best local dishes made by top chefs. There will also be tea and poetry sessions and meals at interesting places hosted by guest speakers. Plus, there's a special day of events in Jaffna to add variety to the festival.
The exact programme will be announced in due course and event tickets will be launched later this year. More information can be found at galleliteraryfestival.com.
To explore your options for a holiday to Sri Lanka including the Galle Literary Festival, please contact us today.
What is the Galle Literary Festival?
The Galle Literary Festival is an annual 5-day event that allows visitors the opportunity to appreciate the works of Sri Lankan and international authors, take part in literary discussions and enjoy a variety of activities. Held in Galle on the south coast of Sri Lanka the festival was started in 2005 by hotelier Geoffrey Dobbs and has grown to include art trails, cookery, cabaret and music in recent years.
When is the Galle Literary Festival?
The last one was several years ago now in 2019, but good news! Galle Literary Festival is set to return on 25th-28th January 2024. The programs will be held in Galle, Matara, Ahangama, and Hikkaduwa. Interested? Give us a call on 020 7924 7133 and we'll build the perfect itinerary for you.
Below you'll find some of the highlights of previous years.
How do I Book a Trip to the Galle Literary Festival?
Talk to us! We can arrange everything from tickets to events, formal and informal dinners and one of the best hotels locally. We'd suggest combining it with a wider tour of the island or a couple of additional stops to make the most of the long flight. Even if you've been to Sri Lanka before, we can guarantee we can show you a whole new side!
Every ETG trip is completely tailor-made to suit, but we have put together this sample itinerary to give you an idea of what you can do. Note that the price is valid, and the hotels are available as of 14th September. Please hurry; we expect them to get booked very soon, and this exceptional value will no longer be possible.
Sri Lanka & The Galle Literary Festival Tour:
Soak up the atmosphere in the Galle Fort itself, mingle with authors and guests in the many beautiful cafes and restaurants and take in the events. The trip includes a round trip into the hills past the cultural capital of Kandy and the artisanal tea pioneers at Amba Estate near Ella. With a tea experience, a guided walking tour on the brand new Pekoe Trail as well as whale watching, a cooking lesson and one of the world's most scenic train journeys, this is a pretty special tour.
Prices from £2,950 per person, including flights from the UK, ten nights accommodation in some gorgeous boutique hotels, many meals, a private chauffeur guide throughout, a scenic hike with a private guide, local immersive experiences, and much more.
Talk to us today to book this tour or let us help build your bespoke tour of Sri Lanka.
Galle Literary Festival 2017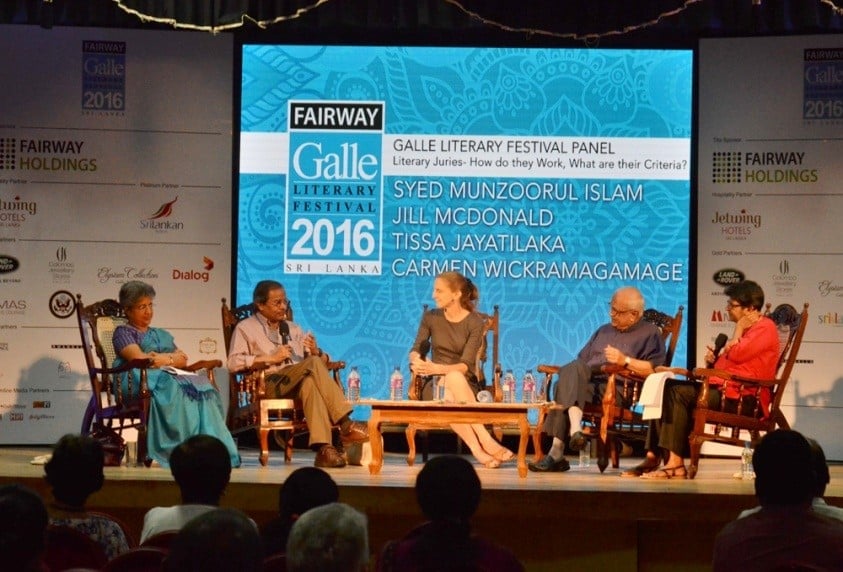 Set in and around the UNESCO World Heritage Site of the Dutch Fort of Galle, writers from around the country and the world come together each year for an international celebration of writing, photography, music, architecture and food!
During the daytime, the Galle Literary Festival features writing workshops, panel discussions, topical debates, poetry readings, cooking classes, theatre workshops and literary lunches, while during the night there are poetry slams, jazz performances, late-night movies, art showings and photographic exhibitions.
There is even a comprehensive children's programme that focuses on art and eco workshops, creative writing and debating. The event has hosted some famous authors, such as Sebastian Faulks, Tom Stoppard, Joanna Trollope, Richard Dawkins, Tom Holland, Simon Sebag Montefiore and Meera Syal to name a few.
An intimate and supremely friendly celebration, the Galle Literary Festival is popular and receives rave reviews from both invited authors and festival-goers.
Galle Lit Fest 2016
Galle's Literary Festival has announced its 2016 participants including Sebastien Faulks, Sir Mark Tully and a close friend of ETG, Samanth Subramanian. Taking place in January, the festival hosted in the historic UNESCO heritage Galle will showcase a wide variety of literature, photography, art, architecture and culinary delights.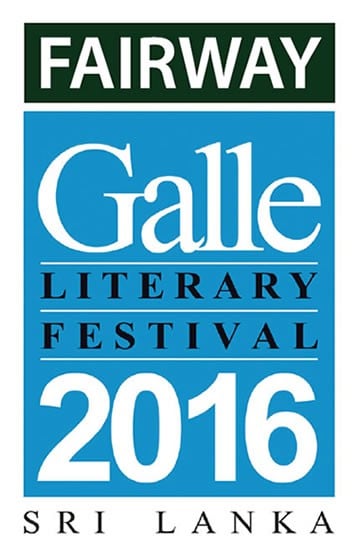 ---
The Galle Literary Festival is set to be bigger and better than ever with the announcement of the 2016 participants. Some of the world's best writers and artists will come together in historic Galle to celebrate writing and the arts with live theatre, performances and exhibitions on art and architecture.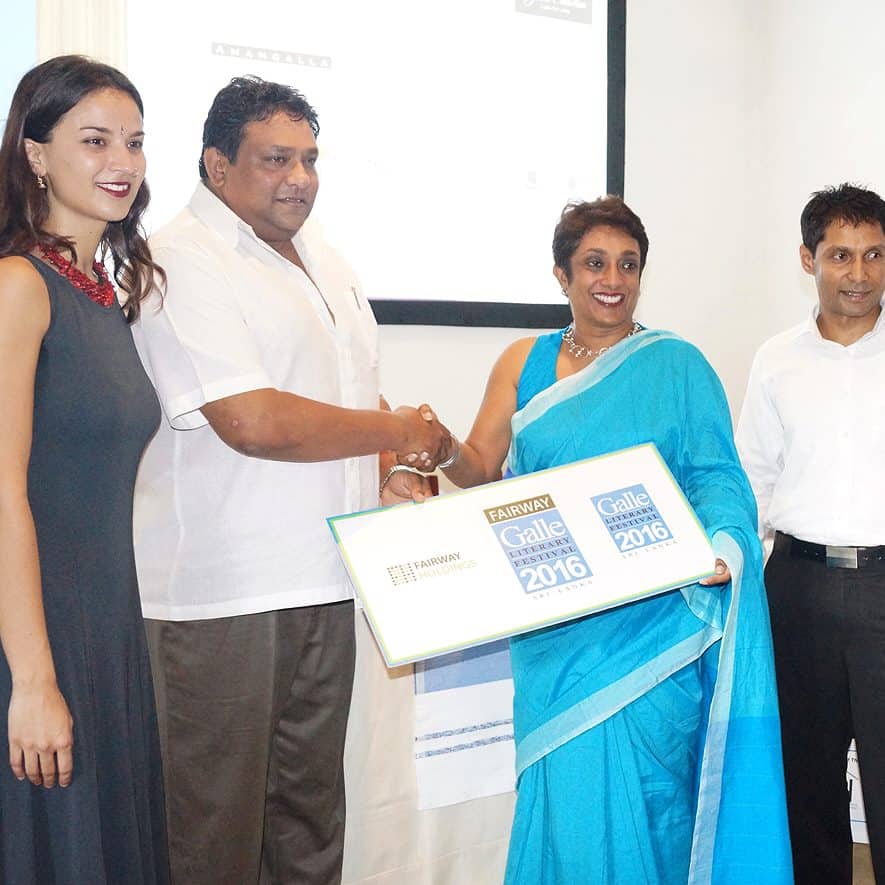 We're particularly excited to see Samanth Subramanian participating in this year's festival. This summer, he travelled to Sri Lanka with Experience Travel Group for an article published in Travel and Leisure Magazine about the end of the decades-long conflict that has plagued the country, but also the hopeful future ahead.
You can read his article here: Bright Horizons for Sri Lanka.
Earlier this year he published This Divided Island, a moving portrayal of the agonies of the conflict.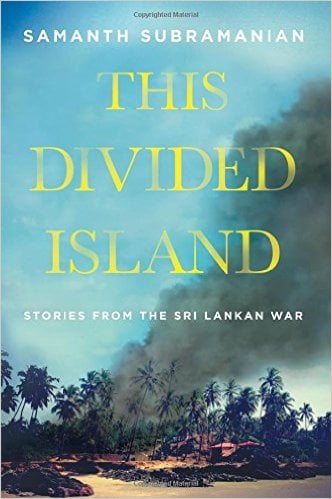 Galle Literary Festival 2013
The dates for the Galle Literary Festival, 2013 will be later this year than in previous years. It is going to be held from the 15th to the 17th March 2013. Ever since the first festival in 2006, Galle has boxed above its weight and attracted literary heavyweights to this pretty corner of Sri Lanka. Not sure if it is the lovely beaches, the tropical evenings or the sleepy atmosphere – but it really does seem to hit the mark.
From a selection of quotes on the Festival website I have picked out one from Sir Tom Stoppard:
"The festival was just what one wishes a literary festival to be, a treat and a tonic."
We'd be very happy, as always, to tie the festival in with a wider trip around Sri Lanka. It makes a great addition to a holiday in Sri Lanka – really allowing you to get under the skin and meet people, in a way not usually so easy. Galle has fantastic hotels too. Don't leave booking too late – Galle gets very busy at this time – particularly in the Fort area, where most events are held.
CURIOUS ABOUT THE GALLE LITERARY FESTIVAL?
If you would like more advice or help planning a holiday for the next Galle literary festival and/or Sri Lanka, please don't hesitate to get in touch.
You can make an enquiry online or give us a call on  020 7924 7133 .
Alternatively, take a look at other destinations that you are able to book now for future travel.