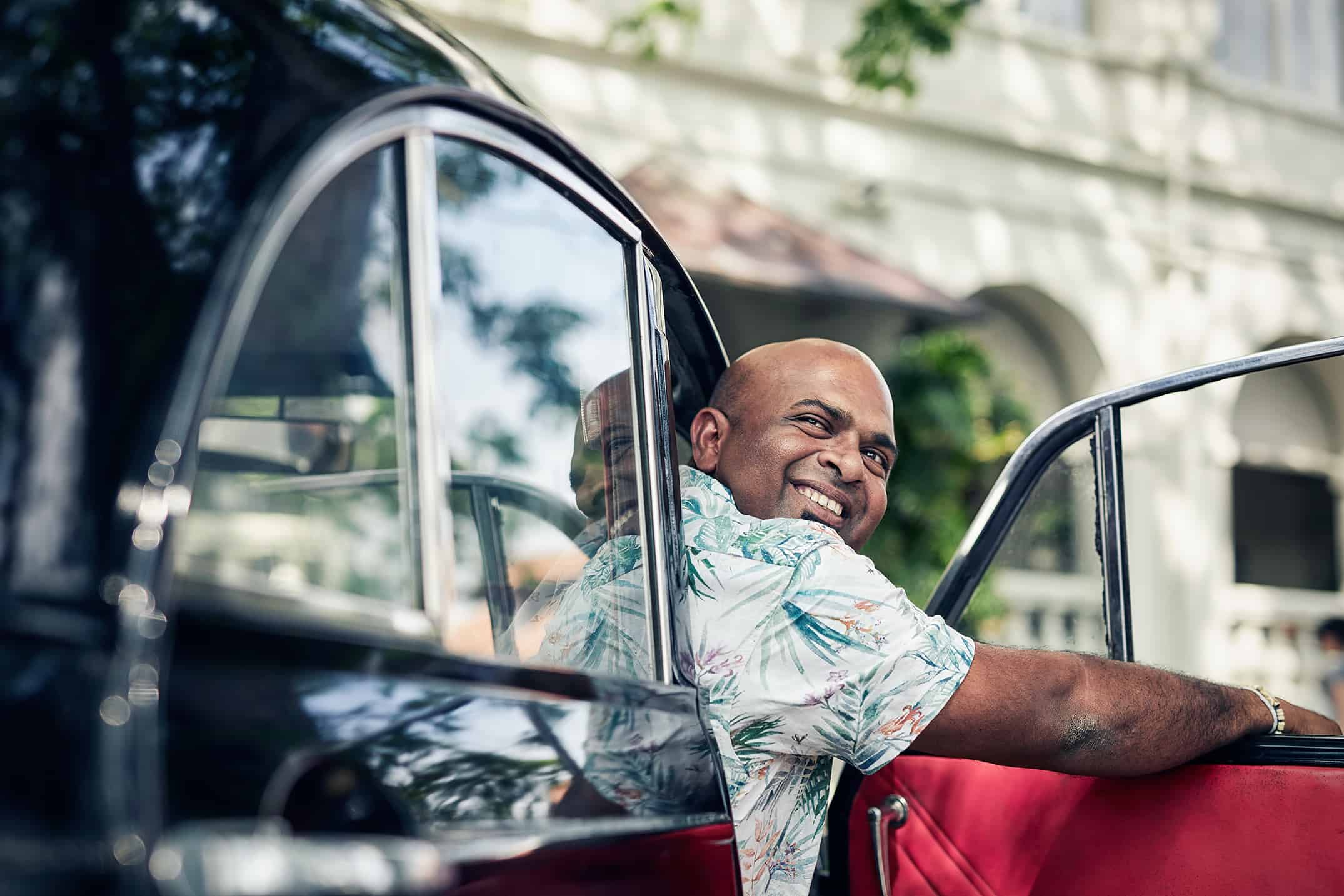 The effect on chauffeur guides in Sri Lanka has been huge since the Easter Sunday Bombings.  The chauffeur-guide system is at the heart of any touring holiday to Sri Lanka. Almost all visitors to the country will hire a vehicle and driver, and most find that this becomes an integral part of the experience.
As many people know, Sri Lankan tourism has developed rapidly since 2009. In recent years we have seen a considerable increase in the number of holidays booked to this captivating island, and with this, the number of jobs in tourism and hospitality has risen too.
Most chauffeur-guides in Sri Lanka are freelance. Freelance chauffeur-guides are not salaried, so need to make hay while the sun shines, so to speak. During Sri Lanka's peak seasons (December – April and July – September) most chauffeur-guides will do back-to-back tours to keep them afloat during the quieter months.
A tragedy like the Easter Sunday bombings has a direct impact on the livelihoods of freelance chauffeur-guides: in the short term at least, they have effectively lost their jobs. With the FCO (The Foreign and Commonwealth Office) advisory in place, many tours planned for May, June, July and even August will not go ahead. As this tends to be the busiest season for families to travel, this is set to be a significant blow.
On Experience Travel Group holidays, you will always have a chauffeur-guide for the 'touring' part of your trip. We have a core of 10 permanently salaried guides but regularly work with a further 50 fantastic freelancers. They have been trained by ETG, understand the 'ETG Way' and attend our yearly presentations and awards ceremony. So many of our clients tell us that their excellent guide made their holiday all the more special – you can read a few of their comments here:
Many of our chauffeur-guides will have some savings to keep themselves and their families going for the time being as they will have anticipated being quiet in May and June anyway. However, this is not an ideal situation to be in – especially since, on top of their living costs, most will be paying to lease their car. Buying a car in Sri Lanka is so expensive that this is often the most cost-effective way to work – but will still cost between £350-£650 per month.
We spoke to one of our fantastic guides, Mewan, to get an insight into the current situation from on-the-ground. During the summer peak season, Mewan would expect to work between 20-25 days per month. However, "the attacks have affected the travel industry very badly. A lot of the tours have been cancelled throughout the industry."  He is experiencing a definite financial loss and uncertainty as there is no 100% confirmed work and he still needs to take care of his family.
Mewan sold his car some time ago and is working using a friend's car. He is relieved about this as most of his friends in the industry are having a tough time paying their leases. He empathised with a lot of his friends who are paying their vehicle leases and maintenance whilst having to sustain their loved ones and are now uncertain when their next confirmed tour will be.
After the Easter attacks, Mewan was due to have a group of 13 Australian travellers tour with him for 14 days. The attacks saw the group dwindle to just 2 people – Mewan considers himself lucky that any chose to continue travelling at all.
On this trip Mewan saw first had how usually bustling places that were now deserted: Sigiriya had just 18 visitors, there were very few travellers in Ella, and only 40 jeeps entered Yala via the Palatupana Entrance on the day they visited – a significant drop from the usual 300 plus.
He says the lady posted a lot of pictures on her social media page and that, after seeing the images, some of the travellers who were originally supposed to travel with them have expressed interest to visit Sri Lanka later due to the boost in confidence.
Based on such scenarios, Mewan believed that if things remain stable and no new incidents take place things might get back to normal. When asked how foreigners can help Sri Lanka at this time, he said the best way is to be positive and continue with travel plans to Sri Lanka.
While we anticipate that the FCO will lift their advisory against travel to Sri Lanka reasonably soon, no one can say for sure when this will be. Until Sri Lanka is once again deemed safe to travel by official government bodies, in the UK and elsewhere, chauffeur-guides are in a period of deep uncertainty. If the situation continues, they will inevitably have to start looking for jobs abroad, which will mean spending long periods away from their families. If they choose to stay in Sri Lanka, they may find themselves fighting for less skilled jobs and could face losing their vehicles.
We will pay a fee to any guide who had a tour cancelled after the change in the FCO advice. We will fund this ourselves: there is no travel insurance which protects tour operators against refunding clients in this situation.
The great news is that we are still getting new enquiries for Sri Lanka. Unsurprisingly, the bulk of these are for next year. We also have many clients who want to hold on and see what happens and are hoping to visit Sri Lanka once the FCO change their advice. We need to work hard to support our team on the ground and help them get through what will be a challenging summer whatever happens from now on.
---
Will you help support the Sri Lankan chauffeur-guides? We have set up a JustGiving crowdfunding page to help support both the chauffeur-guides during this difficult period and a brilliant local charity. Click here if you would like to donate or find out more. To get in touch with a member of our team, don't hesitate to call on 0207 924 7133.