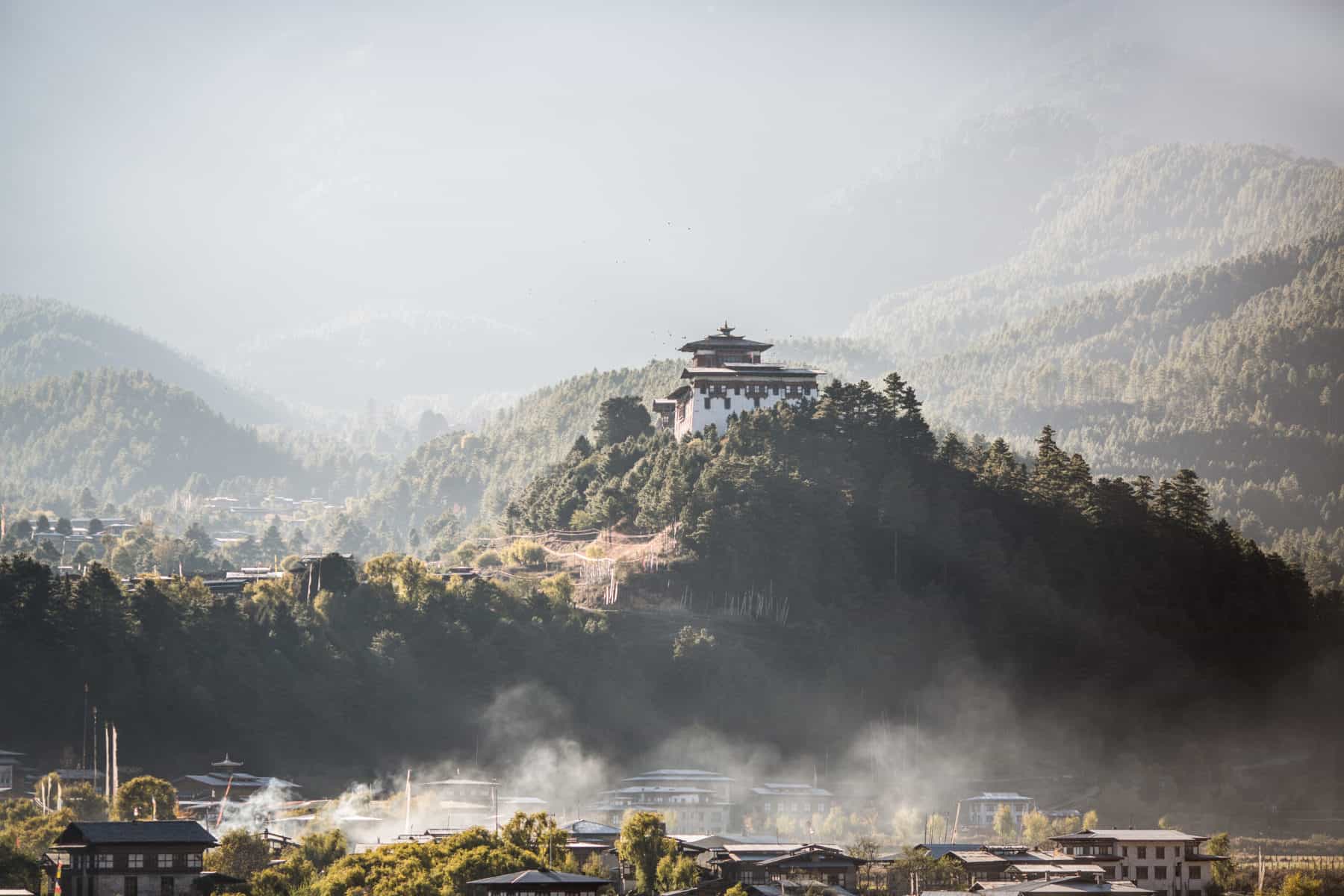 I've been planning honeymoons around the world for over 15 years. To me, Bhutan stands out as one of the most remarkable places for such a special trip. It is just so unlike anywhere else on earth – and impossibly romantic, without being cheesy! Here, I'm going to share the kind of experiences you can have in Bhutan and this spectacular kingdom is one of the best honeymoon destinations you could choose.
Something special
Firstly, a holiday to Bhutan is so unique that it just won't be right for every occasion. Closed to tourism until 1974, it is the world's last remaining Buddhist kingdom with a tiny population of just 800,000. This means it would make a memorable occasion like your honeymoon all the more special: it's incredible to discover something so different as a couple, especially if you live and travel together already.
Post-wedding relaxation
It is the perfect place to unwind after the stress of planning a wedding. Buddhism pervades every aspect of life here: the architecture, the frequent festivals, the attitudes of the people. There is an atmosphere of serenity that is unmatched anywhere else on earth. You'll have plenty of time to relax and reflect on it all, enjoying some peaceful togetherness – before the bickering of married life takes over!
Romance
Romance is everywhere here. The scenery is impossibly idyllic and rambling the hills can feel like stepping into another world. After a trek, enjoy a traditional foot wash with aromatic oils. You can have a couples' massage in the privacy of your room in the gorgeous Gangtey Lodge under the glow of the Bukhari (a wood burner, with hot stones in a bowl of water on top to humidify air). Or, you can curl up by the fire for a game of Tak & No – a boardgame about cattle and tiger similar to drafts – for a cosy evening in.
What's more, the spirituality in the air means it all feels quite sacred. You can attend evocative evening prayer ceremonies or be blessed by a reincarnated monk in a monastery. If you're thinking of a starting a family, you can visit the temple of fertility for a rather unique benediction. Even if you don't buy into the idea of luck and karma and fortunes, receiving a blessing under the Divine Madman's wooden phallus is sure to be something you'll remember forever!
Exclusivity
The fact that so few people have been to Bhutan means that none of it feels trite or cliché. To preserve its distinctive culture, Bhutan has a clever high value, low tourism model, receiving only around 70,000 international tourists each year. There is something so special about experiencing a place that very few other tourists have ever laid eyes on. Plus, this also means that there is a high concentration of absolutely gorgeous luxury hotels, so you can have the ultimate romantic getaway – click here to read our blog on what the hotels in Bhutan are like.
A multi-country honeymoon?
Of course, being landlocked, one thing Bhutan can't offer honeymooners is a beach experience. However, if a beach is a high priority for you, you could always plan a multi-centre holiday. The Maldives or a Thai island is only a few hours' flight away, meaning you could easily experience some of the world's best beaches. In fact, Bhutan is so distinctive that it is fascinating to see it contrasted with another Asian country. I or another Experience Travel Group travel specialist would be happy to chat through the different country combinations with you.
---
If you are interested in a Bhutan honeymoon, please don't hesitate to get in touch. I'd be more than happy to chat about the possibilities of a Bhutan holiday – you can reach me on 0207 924 7133 or schedule a convenient time for me to call you back via the link here. .