Beautiful Sri Lanka - the birthplace of ETG back in 2004 and our spiritual home - an island too magnificent, too magical, and too much fun to keep to ourselves. Over the years we've built a wealth of experience and local insight along with an extensive network of amazing partners. Partners we're proud to call our friends.

Our hand-made holidays to Sri Lanka are unique. Relaxing, inspirational and life-affirming, you'll learn as much about yourself as you will about this awe-inspiring country and its wonderful people.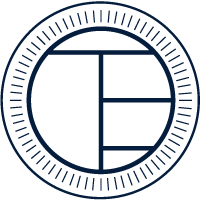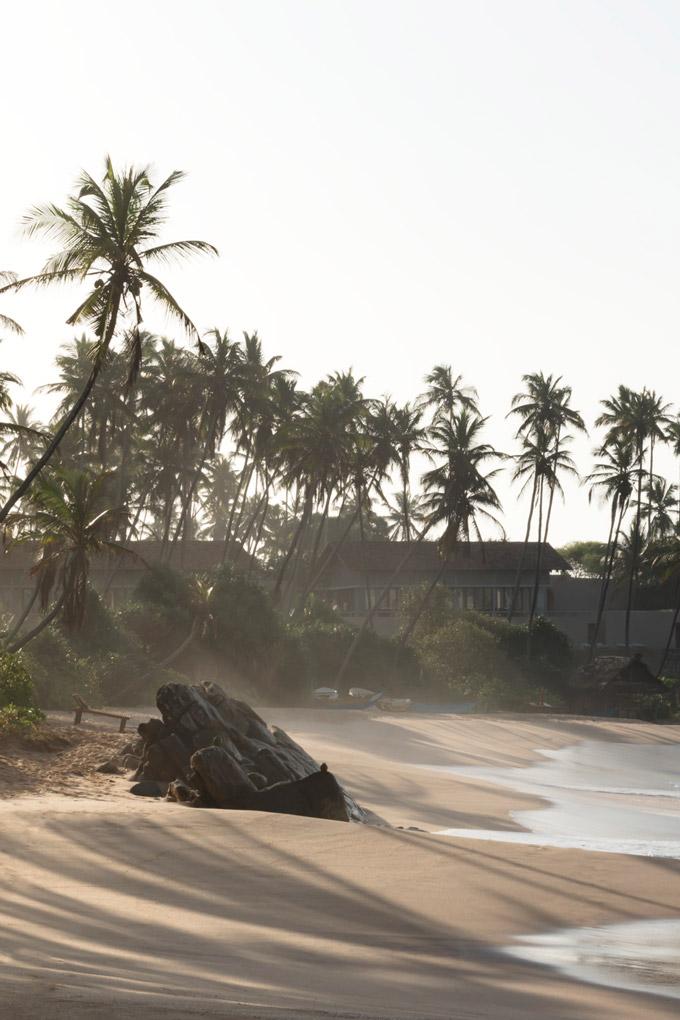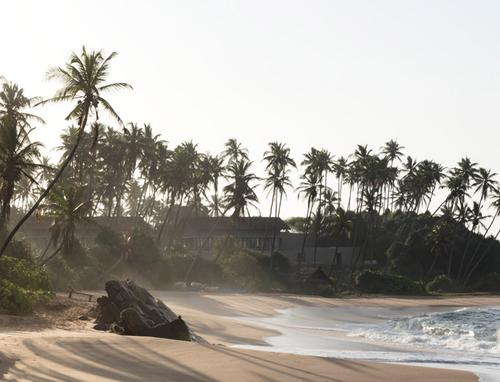 Essential
SRI LANKA
Everything you could ever want. And more. Astonishing. There's no other word for it. Sri Lanka is astonishing. Indian Ocean, tropical island, breathtaking beach, atmospheric ancient cities, wild wildlife - all astonishing. All discovered with our help.
And when we say "luxury holiday destination", we don't just mean luxurious as in luxury hotels (though we know where to find the best of those, too). We mean the perfect balance of discovery and downtime. We mean epic adventure, intimate, empathetic cultural immersion and poolside R&R as one.
While we're taking care of the planning and handling all the nitty-gritty logistics, all you have to do is sit back and look forward to your dream holiday, safe in the knowledge that as members of ABTA and ATOL, your money is 100% protected.
Holidays in Sri Lanka - wishful and wonderful
From an ice-cold beer by the pool to high-adrenaline action and adventure. From a fun-packed family getaway to close encounters of the jungle wildlife kind; gorgeous boutique hotels to in-depth cultural exploration - Sri Lanka - wishful and wonderful.
Sri Lanka Family Holidays
What makes Sri Lanka one of the world's finest family holiday destinations? Perhaps it's because the island shares all the magic of the tropics on such a delicious, doable scale - a manageable introduction to Asia for a first trip outside Europe. Or maybe it's all the adventure and exploration on offer for more intrepid families. Often it's a blend of both. Low stress or high octane whatever your ideal family holiday looks like to you and yours - the answer is surely Sri Lanks.
Sri Lanka Slow Holidays
When you unhook from the mainframe and step out of the fast lane, amazing things happen. The world looks… different. Colours more vivid, food more flavoursome and time, instead of fighting it, becomes your friend. Slow tours. No rush. Fewer miles. Less unpacking. Just fate, and chance meetings and smiles caught, and happy accidents and charm and wonder, as Sri Lanka's true nature is slowly revealed - a nature we can only ever properly experience in her time, at her tempo.
Nature and Wildlife Holidays
Sri Lanka is a nature lover's dream. Rich in national parks and with a huge range of exotic wildlife, from miniature macaques to elephants the size of… an elephant, Sri Lanka's the perfect place to take a walk on the wildlife side. A villa in the verdant mountains perhaps? Or if you'd like to safari, then how about visiting a national park like Yala, Wilpattu or Udawalawe? If you're even more adventurous and fancy a starlit jungle jaunt we've plenty of options when it comes to trekking deep into the green stuff.
~
Your next adventure
starts with a conversation
~
Every ETG journey is unique. Tell us your loves, your hates, your holiday ambitions, your hopes and fears, and we'll share a suitcase so full of inspired holiday ideas you'll need to sit on it to shut it tight.
Not sure what you're looking for? Let us inspire you...
Get in Touch
Call us 020 7924 7133
Where to Holiday in Sri Lanka?
It all depends on you. On your tastes, your temperament and what you want from your holiday. Each Sri Lankan holiday is designed for each individual traveller. Always immersive, always kind to the local people and environment, your holiday can be as intrepid or as luxurious as you choose. Looking for a little inspiration? Here are three of our favourite itineraries guaranteed to give you all the feels.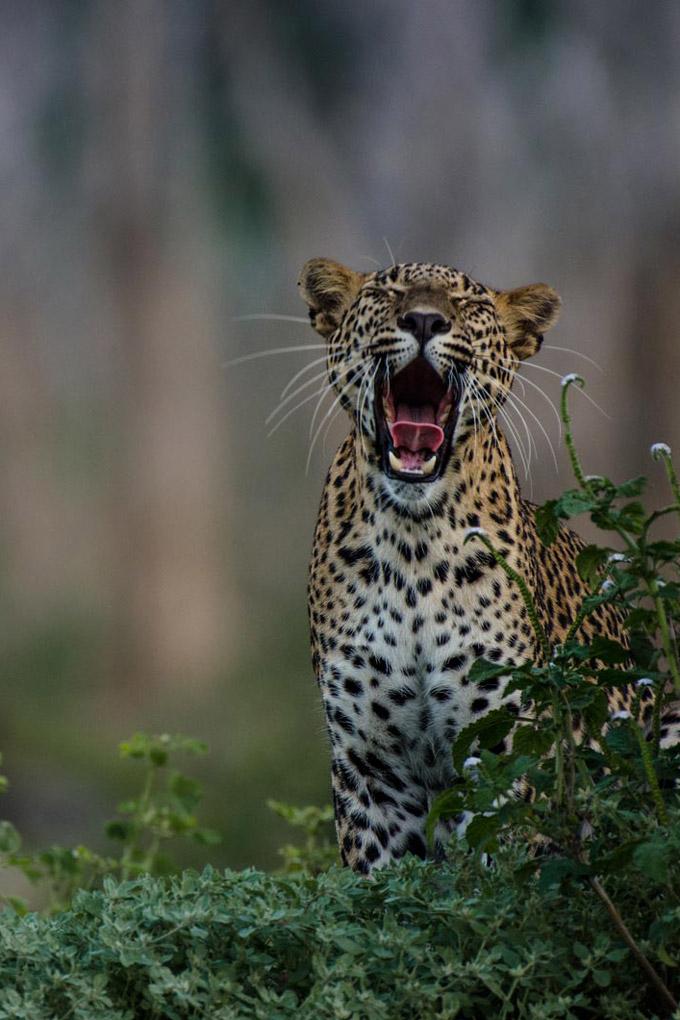 From leopards to lizards to civets to crocodiles to 'elephas maximus maximus' (elephants to you and us), Sri Lanka is replete with the most exotic of exotic wildlife.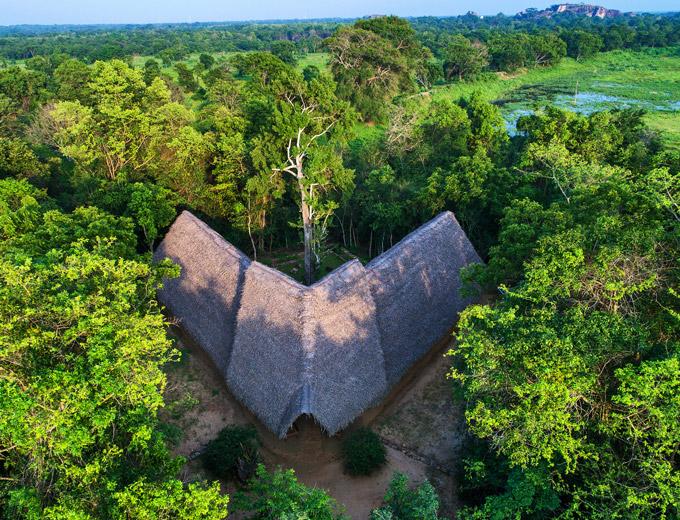 These days everyone talks 'eco'. But to us, 'eco' is more than just a quaint rural aesthetic - it's a commitment. Every hotel we work with in Sri Lanka has made that commitment. A genuine commitment to sustainability. Or we don't use them.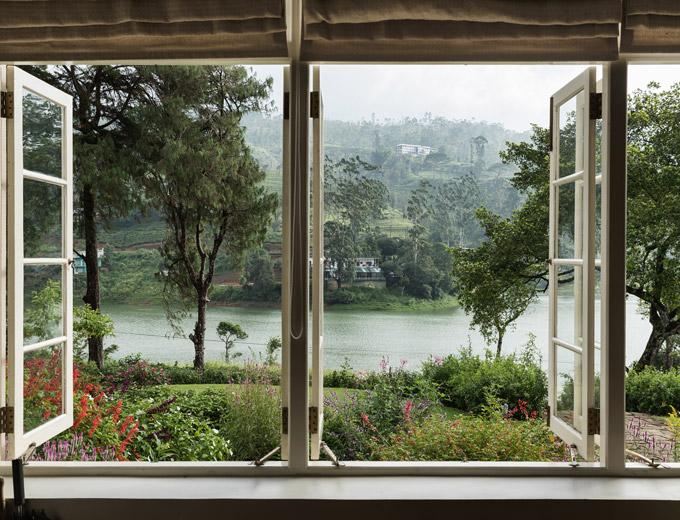 Misty, magical, forest-clad hill country makes for some of Asia's most atmospheric and awe-inspiring landscapes.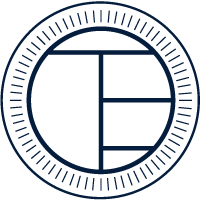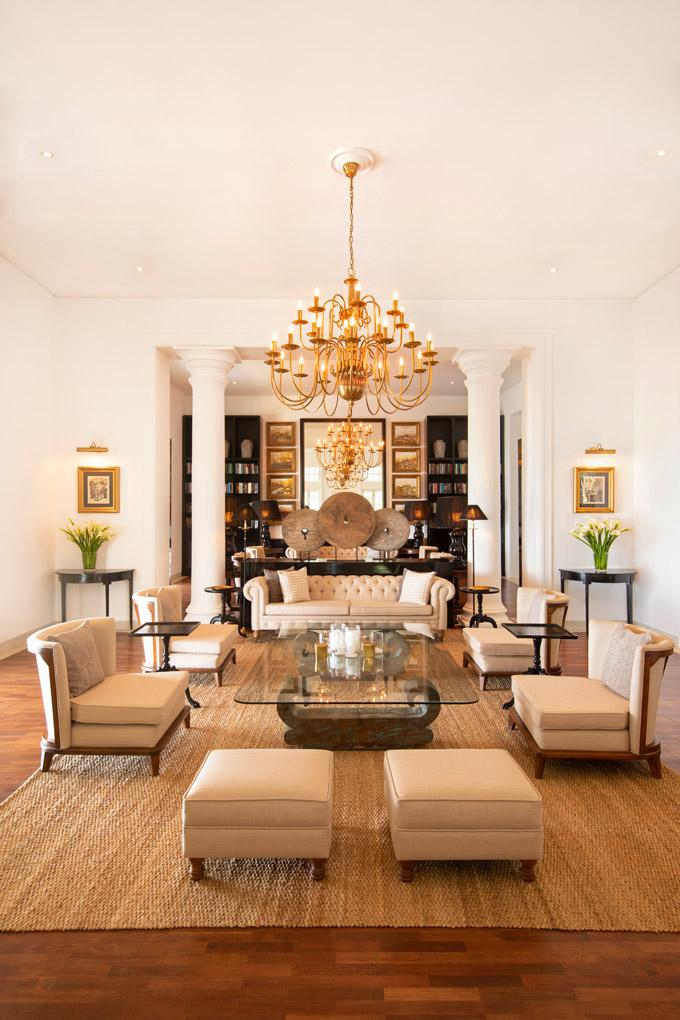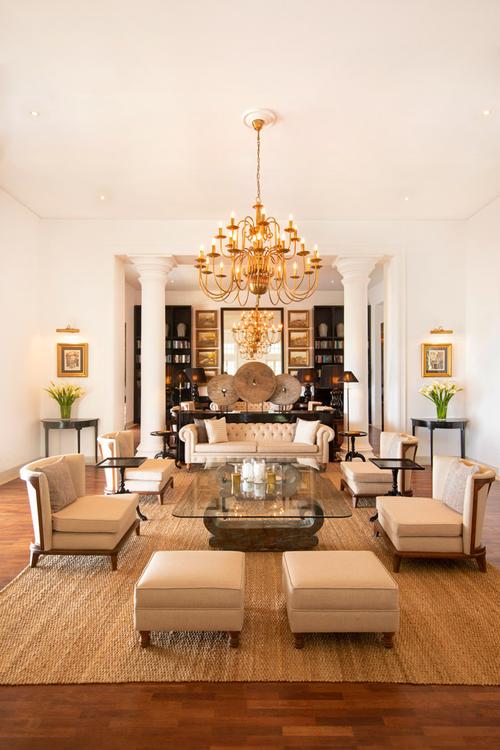 HANDPICKED HOTELS IN SRI LANKA
Whatever your preference, there's no doubt about it, Sri Lanka has some of the most amazing hotels in Asia. From out-and-out luxury to quaint, quirky and characterful. From intimate family-run hotels to hotels that blend a bit of everything - Sri Lanka has it all.
The best holiday hotels in Sri Lanka for us? The smaller, boutique-style accommodation. More charm, more vibe, more opportunities to meet the real Sri Lanka, get a real flavour for the place and get up close to Sri Lanka's world-famous hospitality.
And if you want to go mix it up? No worries - there are plenty of great hill country, beachside, eco-friendly and cool, calm heritage hotels to stay at. Plenty of family hotels and family resorts in Sri Lanka too, with interconnecting rooms, fab, fun pools and plenty to explore locally.
Take a look at some of our favourite hotels in Sri Lanka. If there's something specific you're after, just get in touch and we'll see what we can do.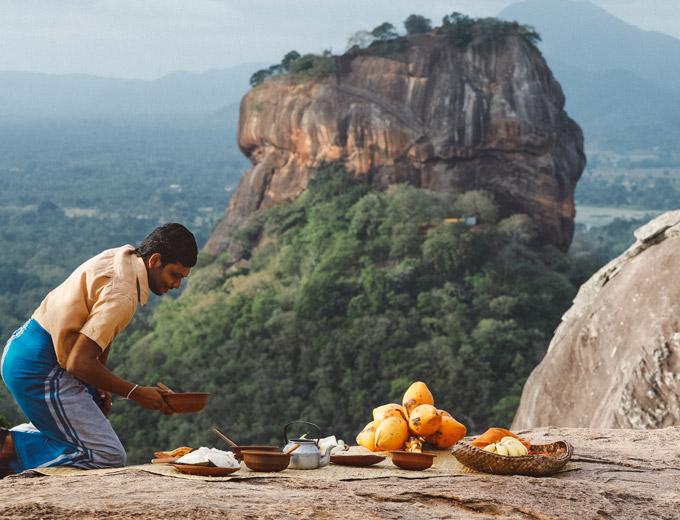 Once-in-a-Lifetime Sri Lanka Experiences
Sri Lanka offers an impressive variety of once-in-a-lifetime experiences. But why make yours the same as everyone else's when we can make yours unique?
At ETG we'll always offer you new experiences. Unusual, unexpected experiences. Once-in-a-lifetime experiences, a little (sometimes a lot) out of the ordinary.
With Yala National Park on most travellers' to-do lists, why not go leopard or elephant spotting in the lesser-visited Wilpattu National Park? Instead of climbing the famous Sigiriya Rock Fortress; try nearby Pidurangala for a sunrise picnic that overlooks it?
From secluded Buddhist temples to exclusive-access tea plantations, and from crazy, colourful cities to dreamy, dramatic spirit-drenched mountains, pristine ocean beaches and deep dark jungle, Sri Lanka shares countless incredible experiences.
Totally exceptional, completely unforgettable, once-in-a-lifetime experiences - waiting for you.
IMPORTANT TRAVEL INFORMATION
Your passport, visa information, and travel insurance details are included in your travel pack before you depart. We keep a close eye on guidance from the Foreign and Commonwealth office and take the latest travel advice from our partners on the ground. If there are any local security and legal issues you need to know about, we'll be in touch.
Worth mentioning again - all our holidays offer 100% financial protection through our bonding with ATOL and ABTA.
If you have any questions at all, please get in touch.
Why Experience Travel Group?
At ETG, we're more than travel experts: a community of passionate travellers extending from the UK to Asia and beyond, we're also promise-makers - and promise-keepers.
A promise that's unique. A unique approach to creating your holiday - an approach that weaves together three essential elements that combine to create a truly life-changing holiday experience. We call it Immersive Holidays That Give Back.
When you travel with ETG, as well as enjoying an essential experience, rich in discovery, every journey is a shared journey - a genuine opportunity to connect with the people you meet and places you go. And with a sustainable, ethical heart, every holiday we create is designed to give back to the health, wealth and happiness of the places you visit.
Find out more about why to book with Experience Travel Group, or take a look at our client FAQs.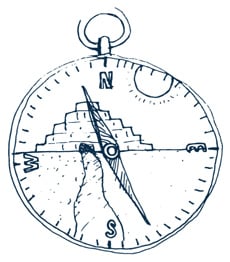 Why Holiday with Experience Travel Group?
Immersive
Experiences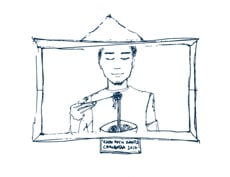 Immersive ETG holiday experiences let you genuinely connect to the people and places you visit. You'll learn as much about yourself as you do about them.
A secret
element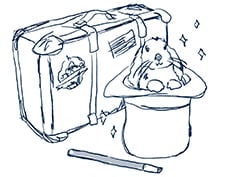 Sometimes you can know too much. Our holidays are specially designed to confound preconceptions and share magical, memorable, unexpected discoveries.
Travel
done right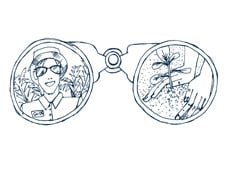 Our B Corporation certification, commitment to sustainability and 'give back' philosophy mean you can always be sure that every step you take is light. Ethical, mindful, guilt-free travel - travel done right
A thread of
luxury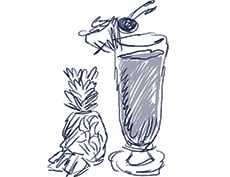 A thread of luxury that ties everything together. From beautiful boutique hotels to top-quality transport, to exceptional levels of service - whatever luxury looks like to you… it's yours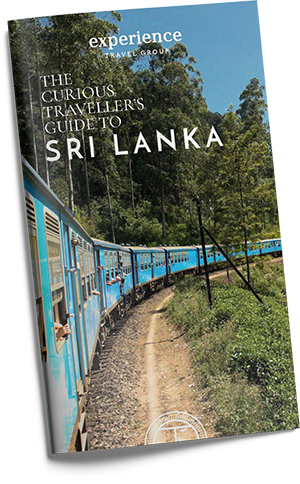 CURIOUS TRAVELLER'S GUIDE TO SRI LANKA
Wondering when to visit Sri Lanka? Our Curious Traveller's Guide to Sri Lanka will give you a more detailed breakdown of the best time of year to book a holiday, as well as tips on the best beaches, unmissable sites, and much more.
Download Now