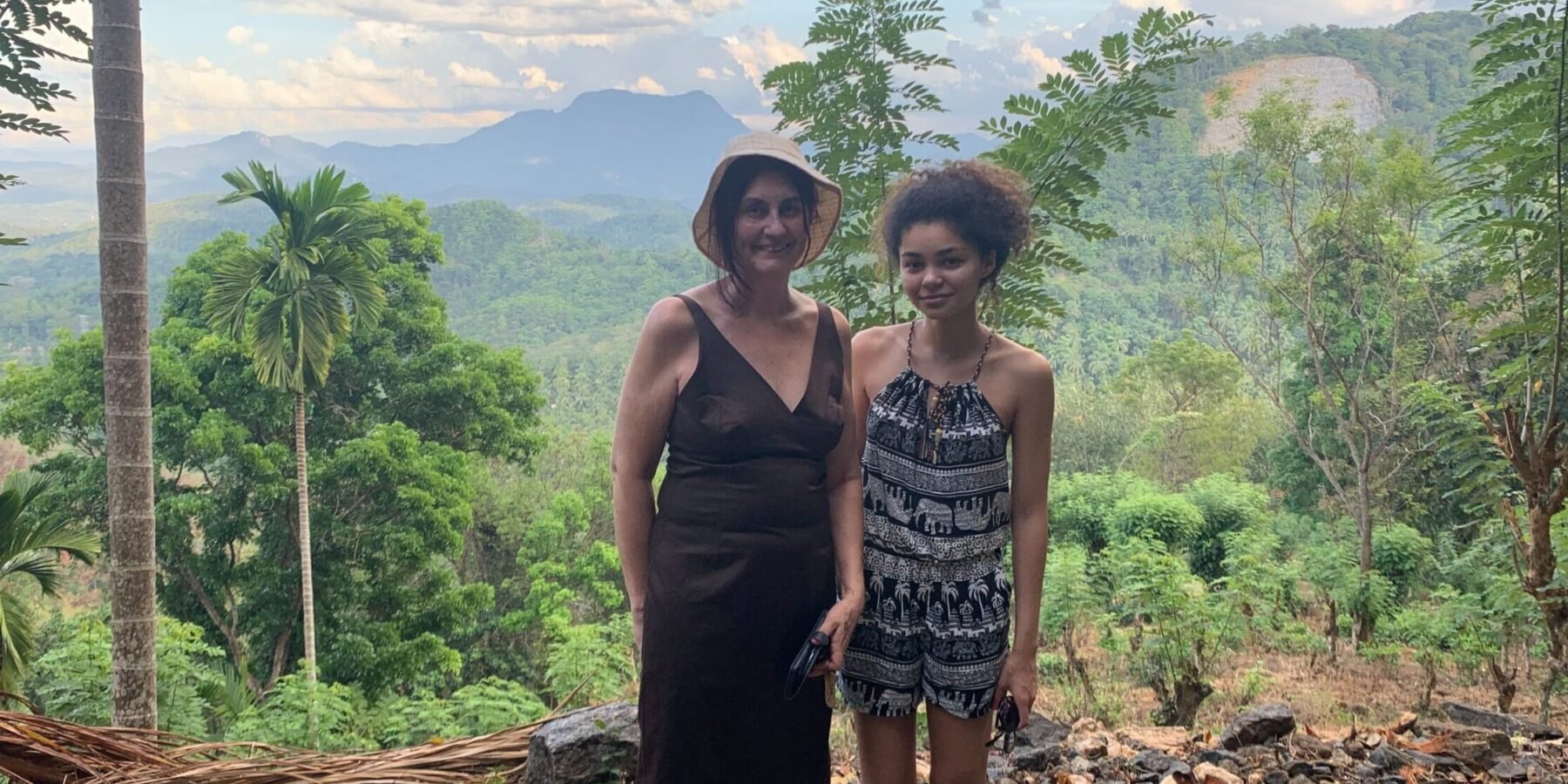 Our Nominate A Hero winners share their story of winning a holiday of a lifetime to Sri Lanka.
Early 2020, I saw a post on Facebook from Experience Travel Group about a competition called 'Nominate a Hero' to win a holiday of a lifetime to Sri Lanka. I remember sitting there and thinking how much my Mum had not only deserved a break – but a trip to Sri Lanka!! So, I nominated her and kept this to myself.
September 2020, I had received an email from Matt – I was terribly confused, and at first thought it was a scam! There was no way that we had won. Honestly a holiday of a lifetime to Sri Lanka. After talking to Matt on the phone, a mixture of delight and disbelief, but we genuinely had won. We couldn't believe it. Matt and I decided it would be great if we could capture Mum's live reaction on video which I can honestly say was amazing!
After a few delays and originally planning to go in March 2021, we finally got to go on this dream trip in Jan 2022 and here is our story. Thanks for reading.
We are extremely grateful to the team at Experience Travel Group for arranging the most wonderful experience which will stay in our memories forever.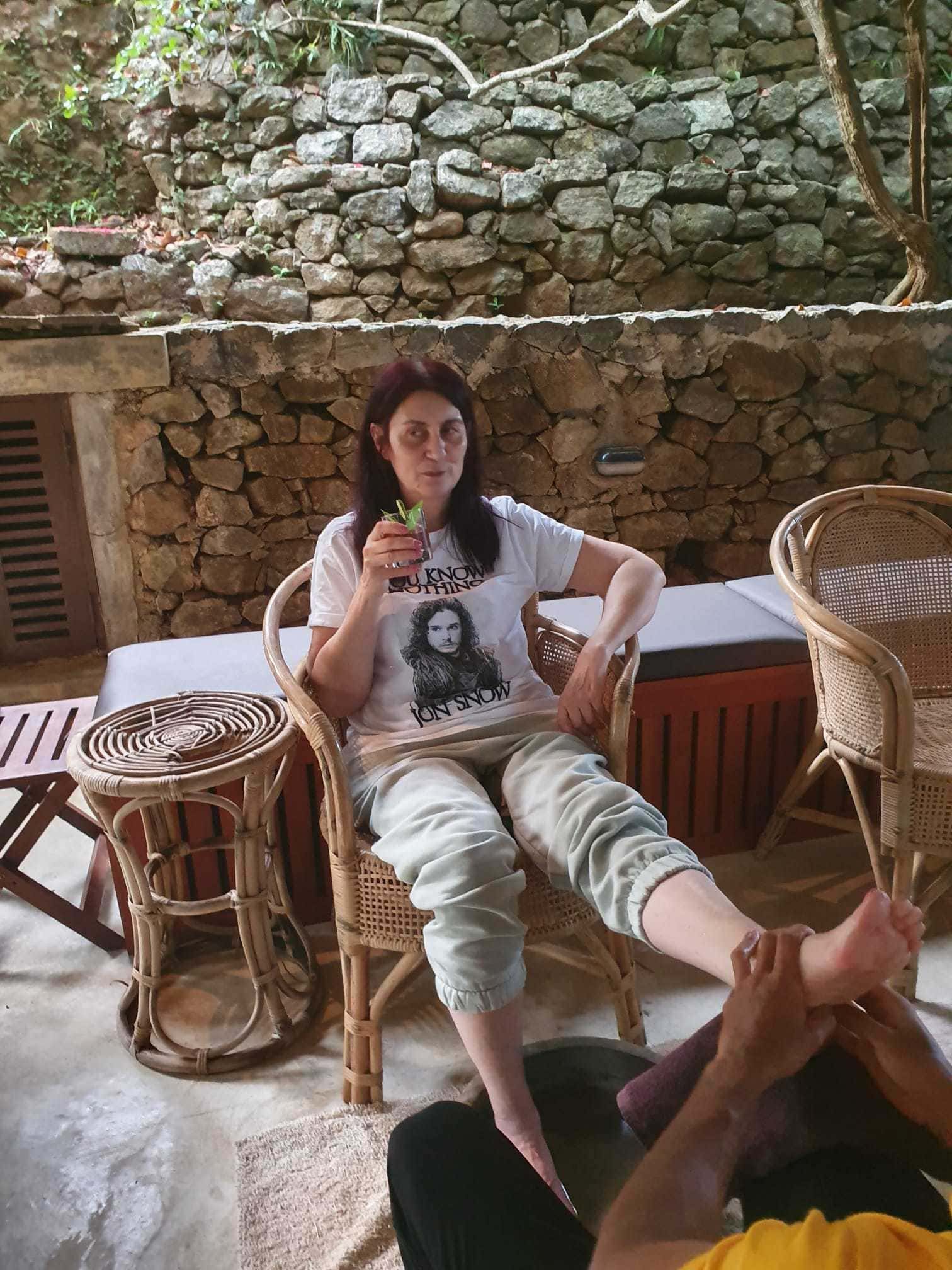 Sunday 9th January – Arriving on the magical Island of Sri Lanka
We've arrived! After a very smooth 10hr30min flight, we finally landed in Sri Lanka. Wow – it is hot! And Humid. Our guide Nalaka was waiting for us with a big smile even though we had arrived an hour later than expected. We drove to our first stay at Rosyth Estate House and even though we were tired from the flight we were so excited as we weaved our way through towns and then the lush green countryside. Nalaka didn't stop pointing out things along the way.
We arrived at Rosyth, which is over 1500m above sea level, and were greeted by Farzana, one of the owners. We were welcomed with a refreshing ginger iced tea and a traditional foot rub. Just what you need after a long flight!
We then met Dilantha, the Head of House and asked about any allergies to food or food we didn't like to eat. We had a typical Sri Lankan meal for dinner, which was made up of numerous dishes of different curries. It was fantastic!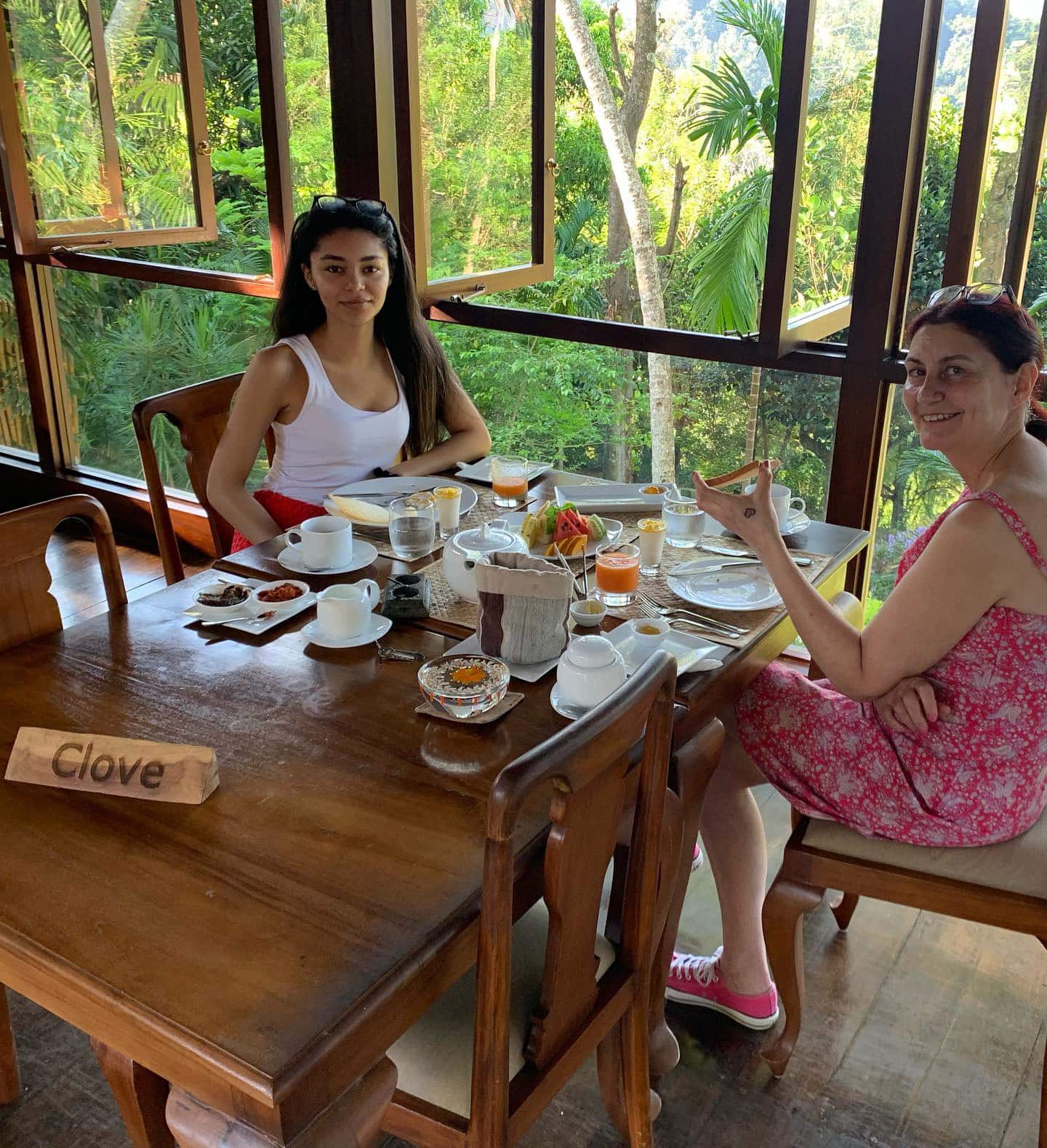 Monday 10th January – Did someone say hoppers?
The next morning, we woke up late but still in time for a lovely Sri Lankan breakfast. We had a relaxing morning catching some rays down by the pool. Followed by lunch in the beautiful garden where we saw some lovely birds, including a hornbill.
In the afternoon, Dilantha took us and a few other guests for an informative, lovely long walk around the estate. Educating us on the history of the Rosyth Estate, showing us plants and trees and answering any questions we had. We were welcomed back to the estate with homemade cake and afternoon tea. A great day.
Tuesday 11th Jan – Our special experience at Pinnawala Elephant Orphanage
We were told by staff during our dinner the previous evening that a trip to Pinnawala Elephant orphanage (20 minutes drive from Rosyth) was a must*. So we arranged with Nalaka, our guide, to take us. We were lucky enough to see the naming ceremony of newly born twin elephants Disa and Sajjana. The twins are the first in nearly 80 years, very hard to top such a unique experience! We were then led down to the river where the elephants bathe. We saw at least 50 elephants rolling around, trying to cool off in the hot summer sun. It was truly an amazing experience.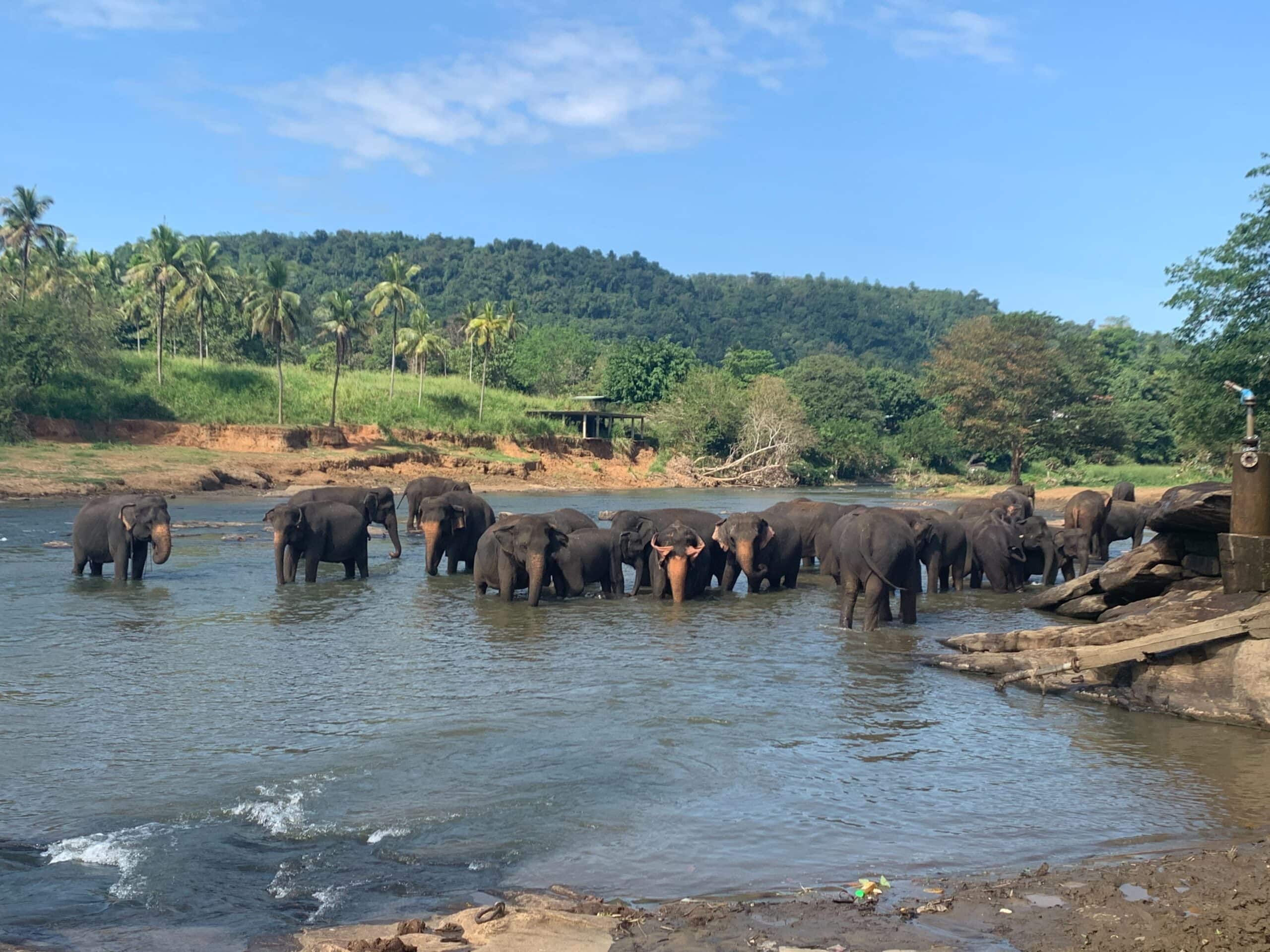 Wednesday 12th Jan – A day out in Kandy
Rise and shine – with a planned trip to Kandy – this meant an early start, so we watched the sunrise through the misty hills of Rosyth.
Nalaka picked us up and our first stop was to a local tea factory where we learnt the different stages of making tea. We stocked up on some Ceylon Tea to take home with us. Next on the list was a visit to the Peradeniya Botanical Gardens – a must see if you are in Kandy. A very insightful and enjoyable visit. It was then time for lunch and Nalaka recommended a local restaurant which was known for its rice and curry – it did not disappoint! One of the nicest curries we've ever had.
We had a planned train journey on the way back, so our trip to the Sacred tooth relic, famous for inhabiting Buddhas tooth was quicker than we had planned as we were getting short on time. Nalaka bought the tickets for us, wrote on the back which station we should get off at and arranged to meet us there. However, some station names were not very clear, but luckily all the locals in Sri Lanka are very friendly and a young gentleman kept an eye out for us and told us when to get off. The views while we were on the train were out of this world.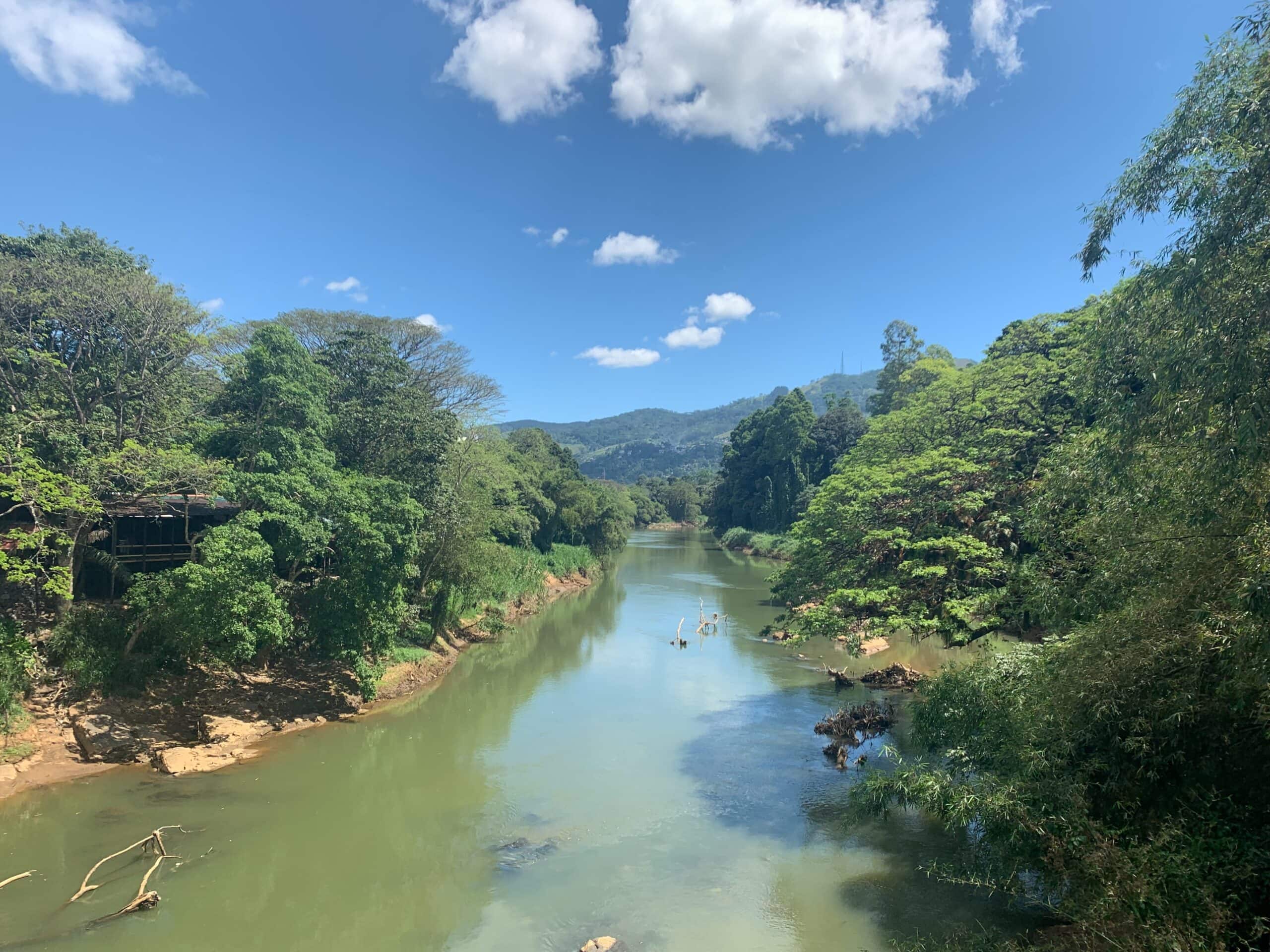 Thursday 13th Jan – Cooking Beetroot Curry!
We decided that we should chill for our last full day at Rosyth. Partaking in the cooking class on-site, learning how to make Sri Lankan traditional curries and eating what we had prepared for lunch. Our favourite was the beetroot curry – yummy. Dilantha also took us up to the Rock Villa for a peek and enjoy the views.
Friday 14th  Jan – Hello to the beach
We were sad to say goodbye to Rosyth which had been wonderful from start to finish. We cannot express our high regard for the staff there and the way they looked after us, especially Dilantha. But we were excited to experience and see another different side of the Sri Lankan scenery and in continuing our journey around Sir Lanka to Kumu Beach. After a 3-hour drive, we arrived there just in time for lunch and enjoyed Kumu's famous club sandwiches and taking in the view. Paradise!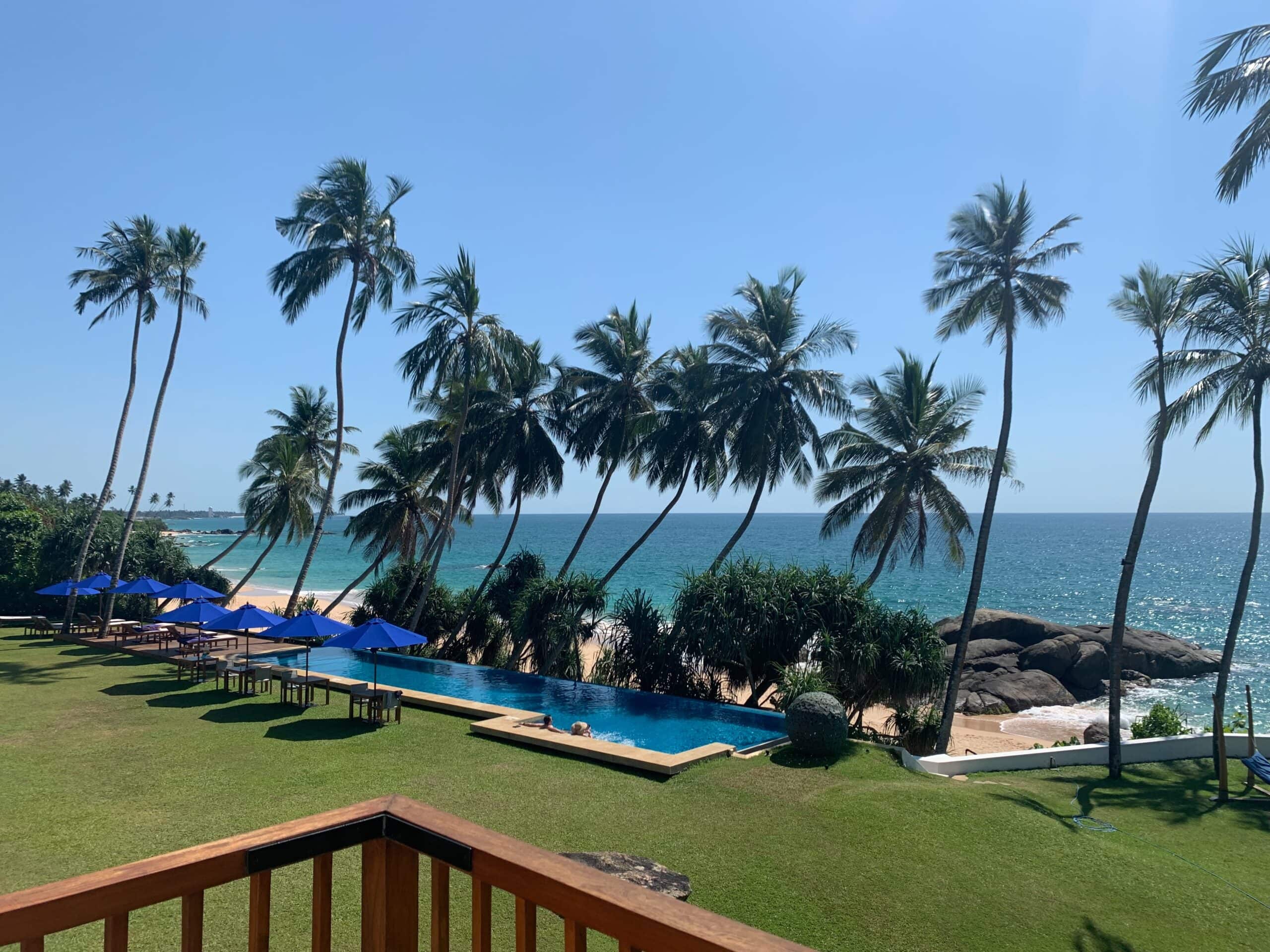 Saturday 15th Jan – Turtles and coconuts
With an early morning stroll down to Kumu beach we had bought some coconuts off a local stand and had relaxed on the beach. In the afternoon, the staff had arranged for a Local tuk-tuk to take us to a turtle conservation centre in Kosgoda, a 20-minute drive from the hotel. We were shown around by one of the conservation workers, showing us turtles from 1 day to a few years old. He explained the common difficulties for the turtles and their endangerment, which really highlighted the importance of the centre. It was very eye-opening and enjoyable #Savetheturtles
Sunday 16th Jan – Beautiful Lunaganga Gardens
We were keen to visit the Bawa brother's gardens. The first being Lunaganga, Geoffrey Bawa's residence. We toured around the estate and had lunch in the house, which is now a boutique teardrop hotel. We then visited Bevis Bawa's home, Brief Gardens, which had more details of the history of the two brothers, giving a deeper understanding of their lives and work in Sri Lanka. Both were very enjoyable.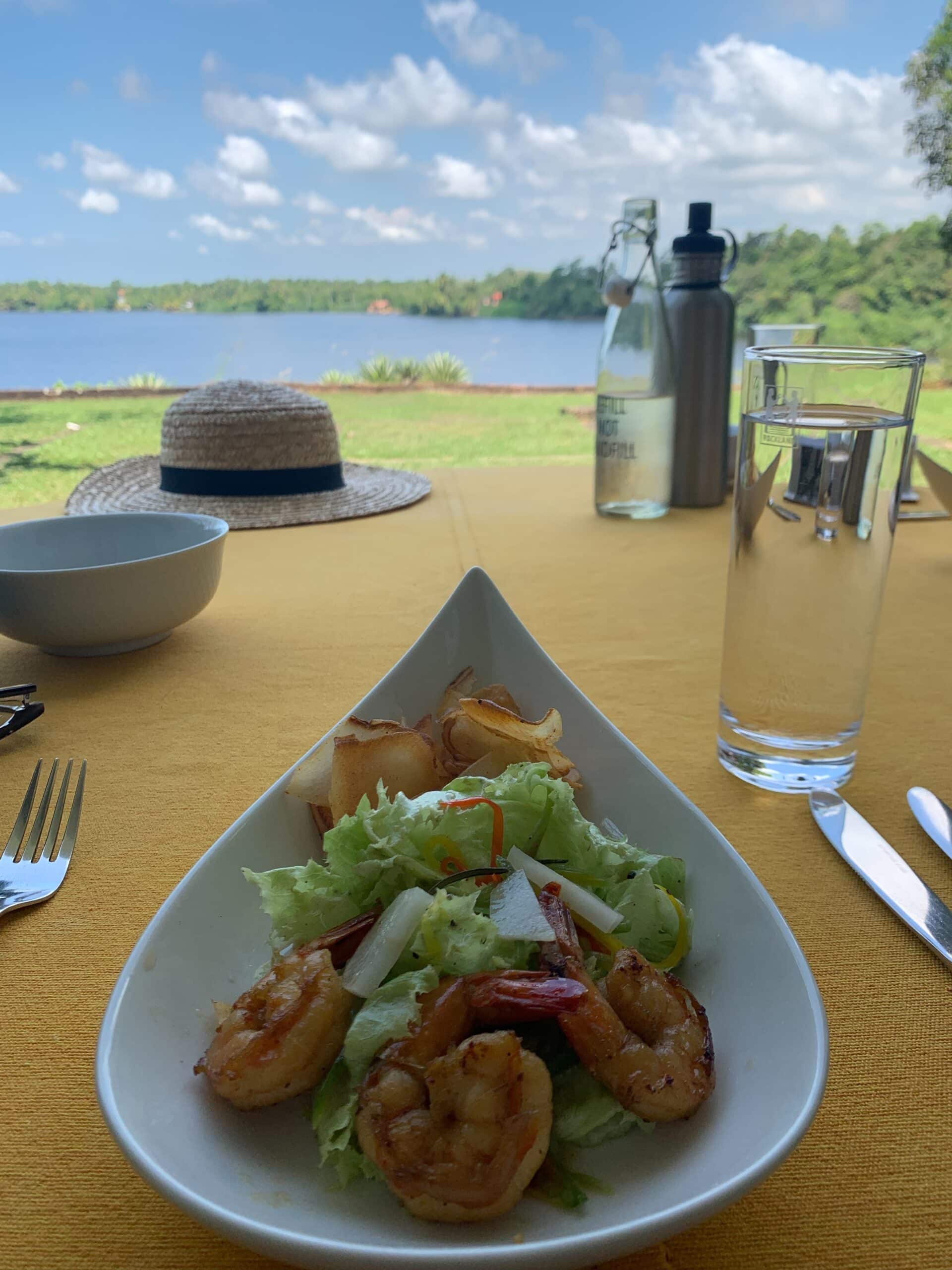 Monday and Tuesday 17th and 18th Jan – Enjoying the beach life
Did somebody say upgrade? We were originally booked for the Deluxe room (which was purely stunning) but with only a few guests remaining in the hotel, the staff had moved us up to their best suite – overlooking the ocean.  Fantastic! We chilled at the hotel for the next two days, switching between lounging by the pool and enjoying freshly cooked Sri Lankan meals. Life was good.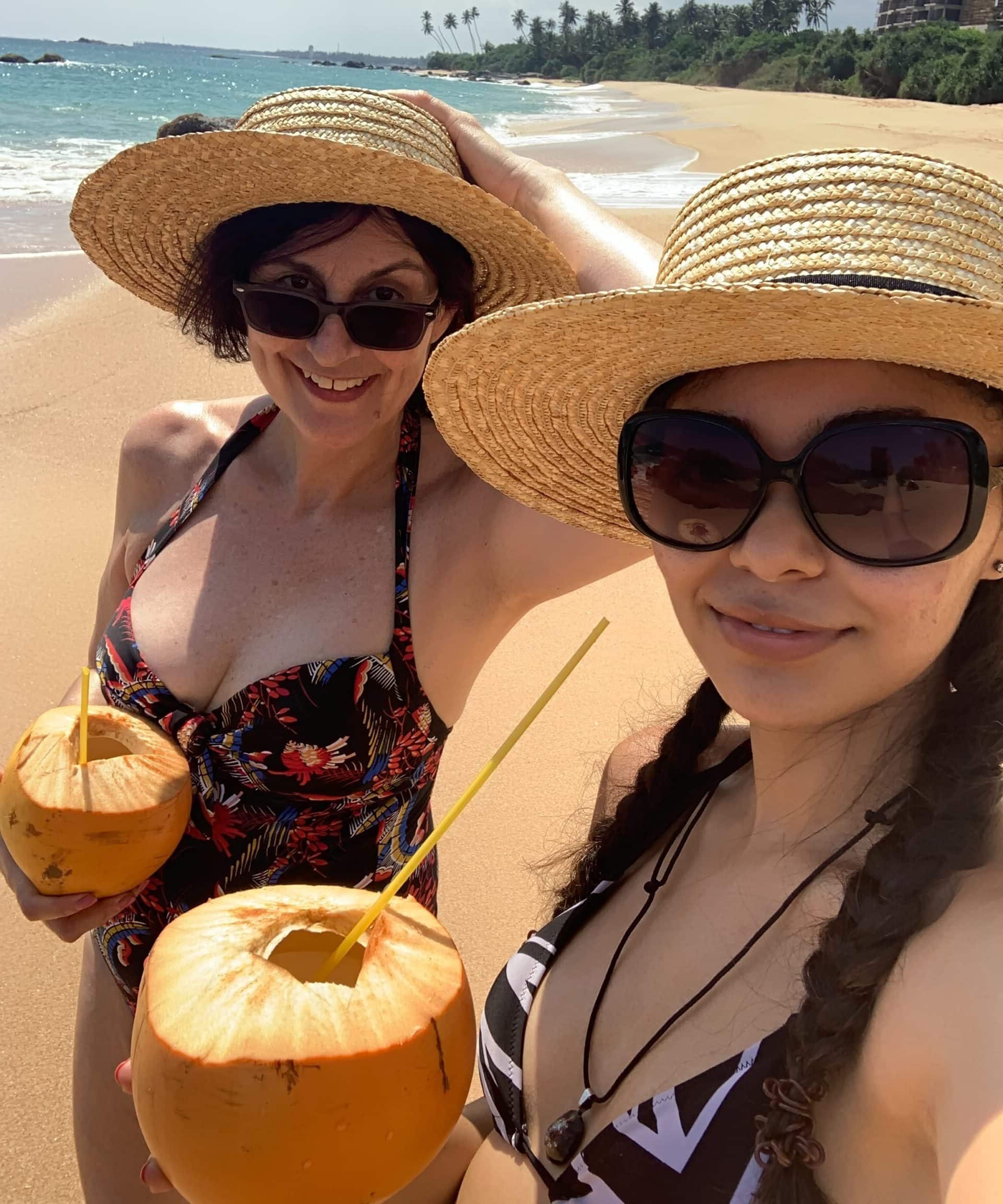 Wednesday 19th Jan – Time to say goodbye to Sri Lanka!
Wow, it was suddenly time to say goodbye and with our flight just after lunch, we were up early morning to say goodbye to Kumu and make our way back to up to the airport to fly home.
What a holiday. We can't thank Experience Travel Group enough for this incredible experience. From sitting in my lounge on Facebook to watching the sunrise on our final morning. It's hard to even take in what happened. Memories that will last forever.
CURIOUS ABOUT KAREN AND JESS'S HOLIDAY OF A LIFETIME TO SRI LANKA?
This holiday is from the Revitalise Collection – The Spirit of Sri Lanka
The Spirit of Sri Lanka is from the Active and Restorative theme, which allows you to be as energetic or easygoing as you like. If you're someone who can't sit still for long, there will be ample opportunity for activity. Equally, you always have the option to take it easy in beautiful surroundings. If you'd like to discuss Revitalise holidays in more detail then do get in touch on 020 7924 7133 .
Alternatively, fill out an online enquiry form to start your journey.