Peradeniya Botanical Gardens, Kandy

Sri Lanka, Kandy and Around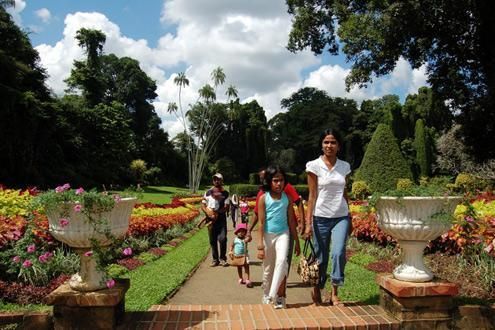 Info : Peradeniya Botanical Gardens
Located close to Kandy, Peradeniya Botanical Gardens were originally the royal pleasure gardens. Today, they are the largest botanical gardens in Sri Lanka covering 60 ha and bordered on three sides by the Mahaweli Ganga.
As well as the gardens collection of over 300 orchid species, avenues of royal palms, cannonball trees, a giant Javan fig tree and a fragrant spice garden can also be seen.
Spend a few hours having a relaxing stroll around the gardens, taking in the fragrant spices of nutmeg, cinnamon and cloves in the spice garden and searching for giant bamboo and Assam rubber trees. Another interesting feature to see is the collection of memorial trees planted by various famous names over the years.
Our office is open now
Why not give us a call
0207 924 7133
Go Top