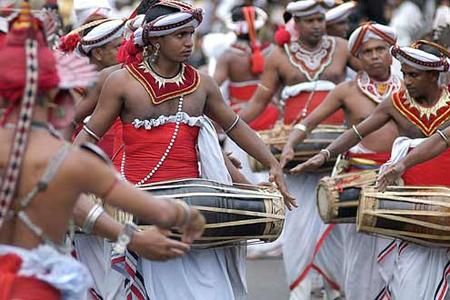 Kandy is Sri Lanka's second city and the capital of the so-called 'Hill Country'. Steeped in ancient history and legend, the city is known to have one of the most favourable locations and climates in Asia. Sat majestically at the foothills of the mountains, the town is diverse, creative and a must see for many visitors to Sri Lanka.
Kandy is the great Sinhalese cultural capital and a unique Asian city, perched in the hills around the stunning Kandy Lake. Beautiful temples and a bustling energetic atmosphere. The Botanical Gardens are wonderful and few other world cities have a rainforest reserve right in their midst (The Udawattekele – or 'The forbidden Forest of the Kings of Kandy'). In August, Kandy hosts the Esala Perahera – Sri Lanka's greatest most colourful and magnificent festival; early booking is essential. Stay at Villa Rosa for boutique quality, incredible views and hugely knowledgeable hosts or The Kandy House for unique and unequalled Sri Lankan luxury and style. Theva Residency is a modern boutique property with excellent views. For those on a budget, the centrally located Thilanka Hotel is a good alternative.
The tea-clad hills surrounding the city also offer a number of enticing accommodation options which are remote enough to be considered genuine mountain escapes, yet close enough to Kandy to make casual visits to the city possible. Ellerton is one of our favourites, whilst Rangala House is ideal for anyone looking to combine playing golf at the Victoria course with a visit to Kandy. The Ashburnham Estate is located about 1 hour north of Kandy and is a fully functioning estate.
Finally, for something completely different, the adventurous might want to consider a foray into the glorious Knuckles Mountains and stay at two of our most remote and wild options, the fascinating Abode Homestay Project or the private Illuks.
Contact us to discuss this and further options in more detail. A full list of all our preferred accommodation in Kandy and the wider 'Hill Country' region click here.
Download your free Sri Lanka travel guide
Your information is 100% safe with us and will never be shared with any third parties.