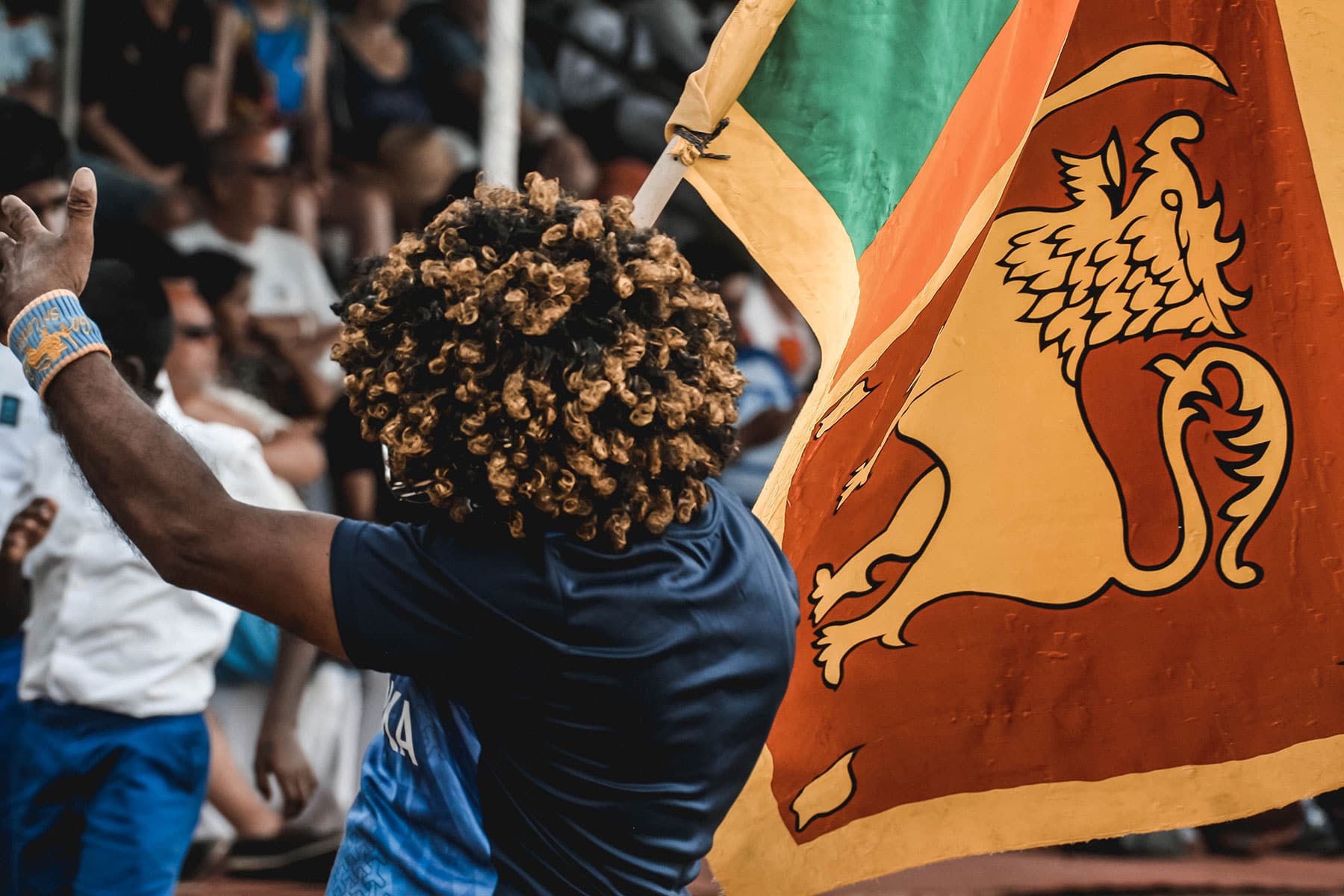 Having been seduced by the beauty and charm of Sri Lanka on their first visit, it was the simplest of decisions for Gill Coates and her husband Nigel to go back to Sri Lanka for the England cricket tour in 2018. They were joined on the trip by their 25-year-old son Harry, and friends Charles and Helen Hyatt, who were sold on the idea by Gill's passion for the island.
Gill and Nigel's first trip to Sri Lanka had been organised by Experience Travel Group and after enjoying an incredible holiday of unforgettable experiences, ETG's cricket tour option was a must-do.
On their return to Sri Lanka, the small group had the perfect balance of cricket and travelling, including cookery classes and wildlife adventures, as ETG's cricket trip delivered plenty of extras on their personalised itinerary.
Gill shares the story of their stunning stay in Sri Lanka, beginning with the second test in Galle.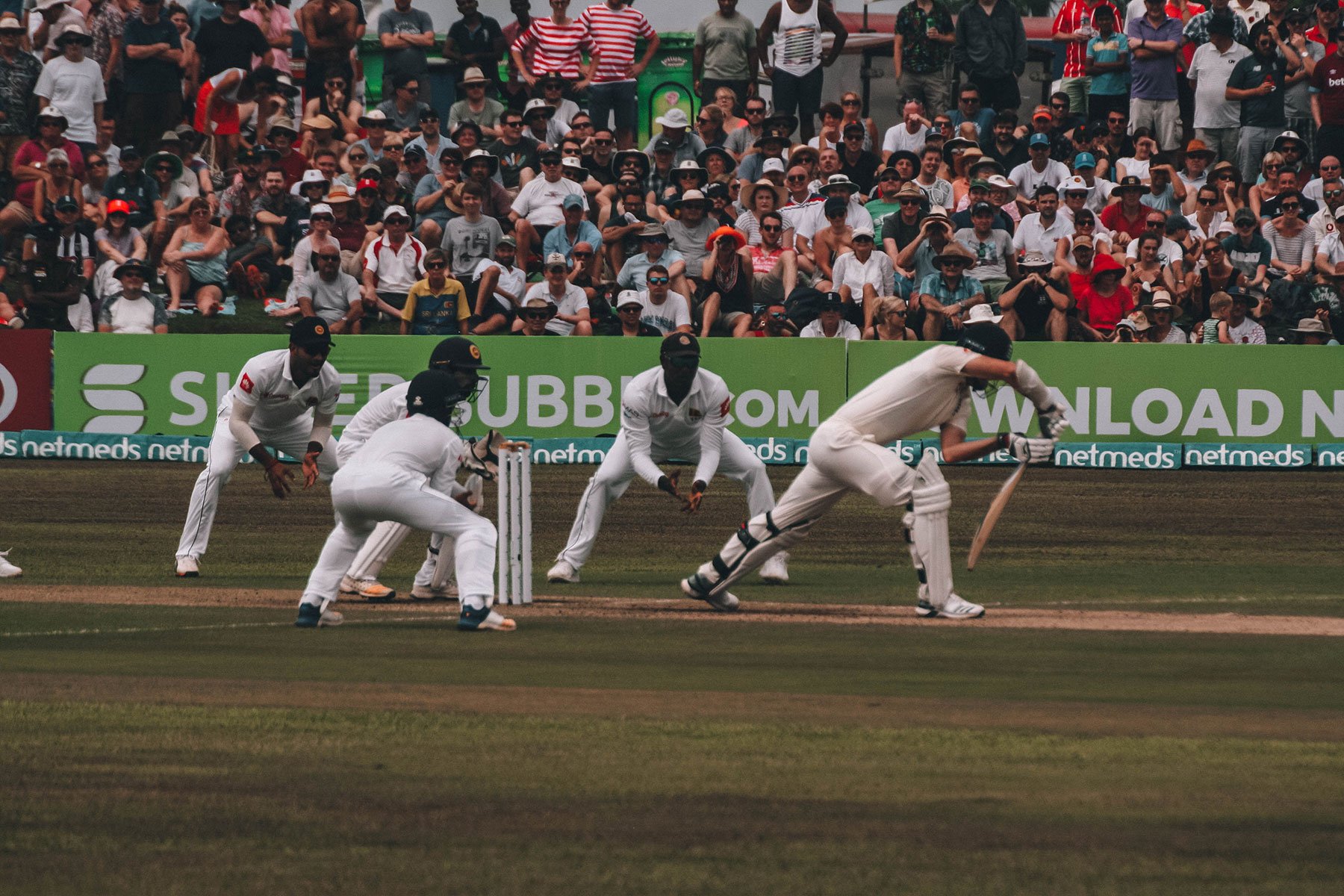 What happened in Galle?
"We stayed in Galle for a whole week and the experience ETG gave us was absolutely brilliant," she said.
"Galle we just love. It is a lovely place to wander round, sit and have a coffee and or to walk and explore the Dutch fort.
"It is also an incredible place to watch cricket. The atmosphere with the fort next to the ground and with the locals sitting on it to watch the cricket is just so iconic and I don't use that lightly. It is full of character and the atmosphere is brilliant. For us, to be able to support England in a foreign country, was lovely to do and was really good fun.
"In terms of the organisation, we had really good seats organised for us and one of their members of staff was on call for those with ETG, providing cold drinks, beer tokens and looked after us all day long.
"We had a big buffet lunch laid on every day in a hotel, which just happened to be the one we were staying in. You were getting a VIP experience.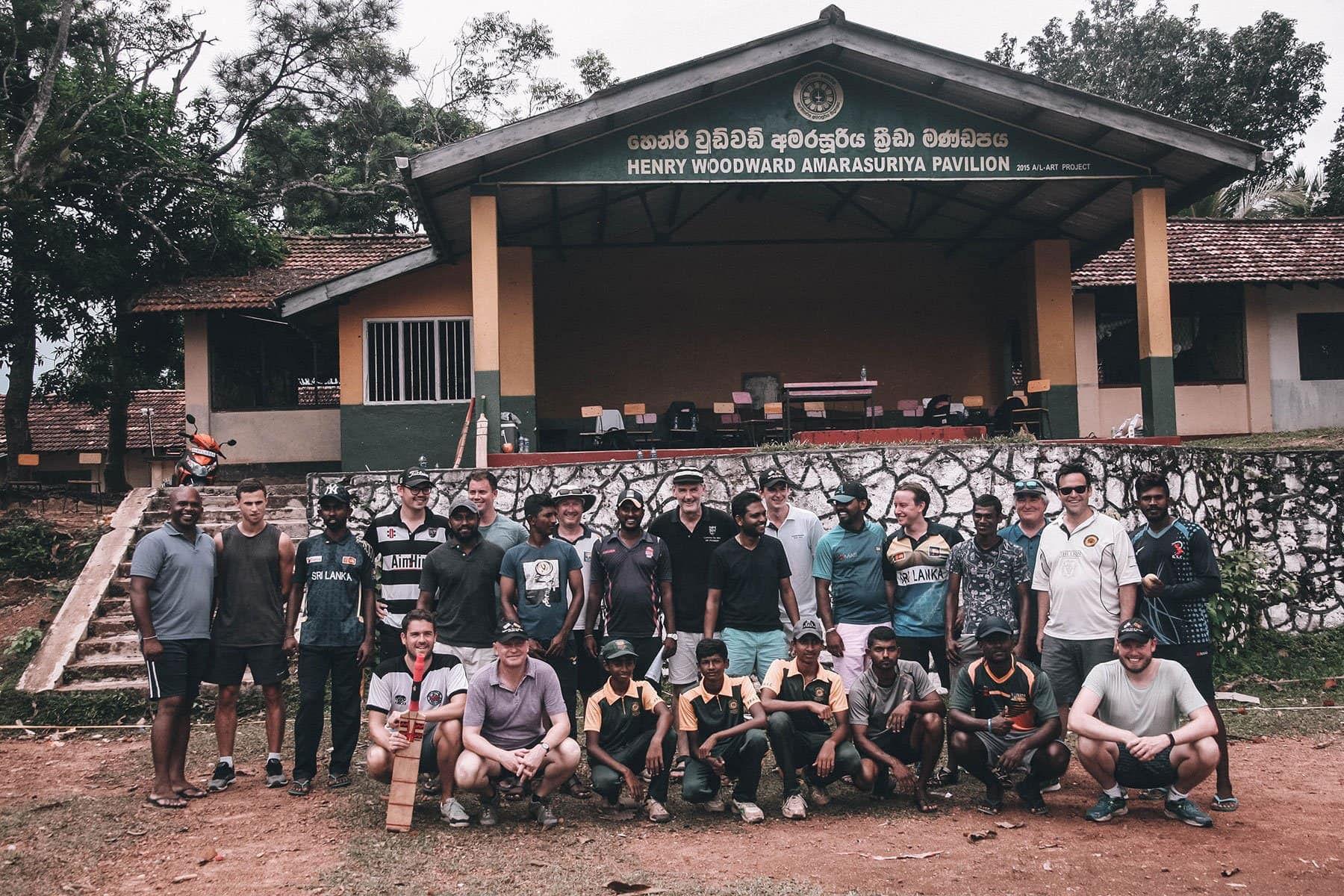 "A couple of times during the week we had cocktail parties and ETG got a former Sri Lankan cricketer to come along, who was lovely to chat with and talk about the game and his experiences.
"On the Saturday, which was scheduled to be the fifth day of the Test but England had won the previous day, Experience organised a cricket match against a local side with Harry and Nigel two of the team.
"We had a lovely time and it was these nice touches that made it. We were properly looked after.
"Where Experience score over others is their extra knowledge of Sri Lanka means in between the cricket they can sort out other things for you so you can get a fabulous mix of experiences while out there.
"When the men were at the cricket one day, Helen and I went out on a wildlife river trip. Another day Harry and I went on a cookery course. It was all brilliantly organised and with no issues at all.
"If you're going as a couple or friends and you don't fancy spending every day at the cricket, there are plenty of other things to see and do and Experience can sort that out." Find out about the kind of experiences that can be arranged by enquiring about a cricket tour.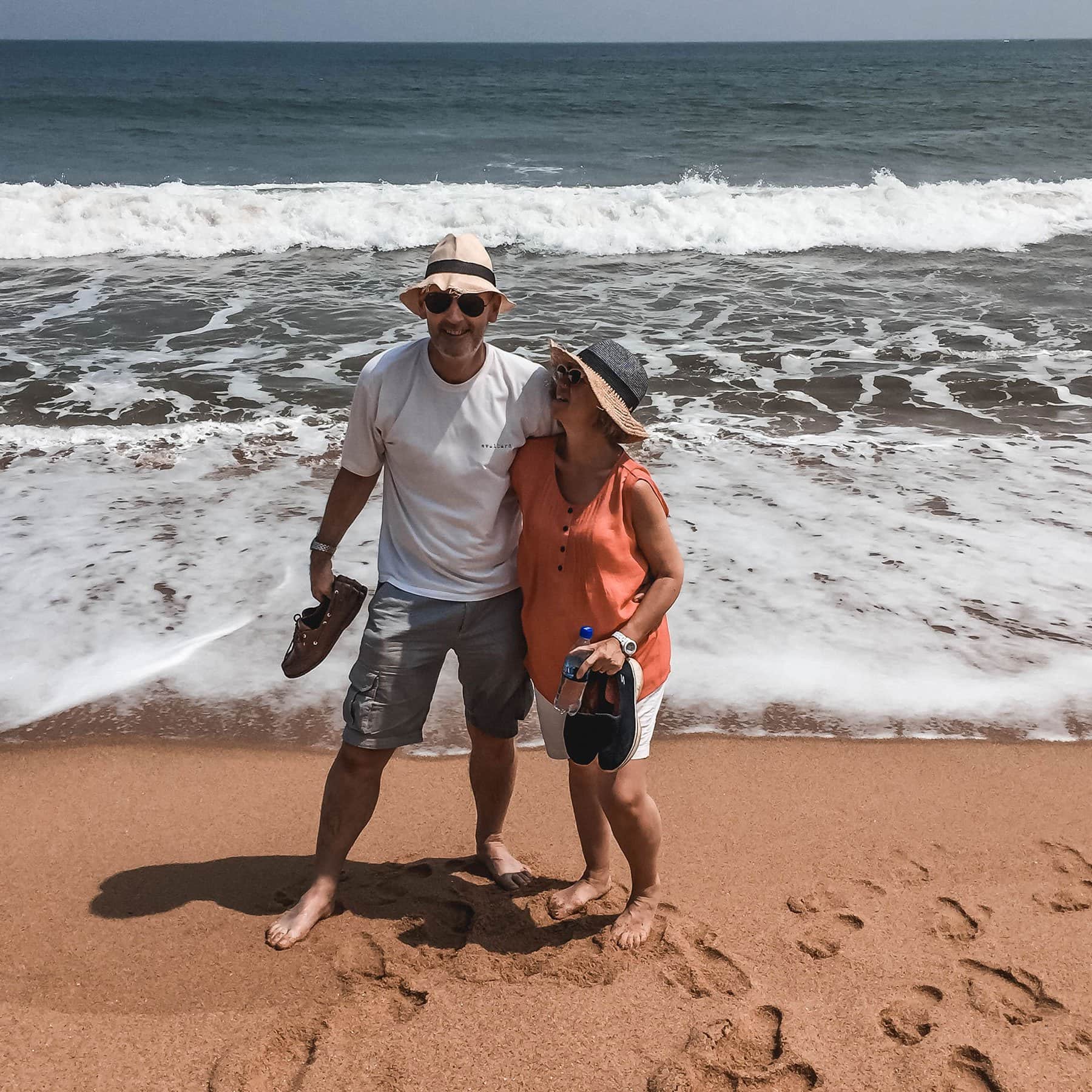 What to do in Sri Lanka, beyond the cricket…
"We took the advantage to do things we hadn't done on our first visit," said Gill.
"We went to Yala, the wildlife sanctuary which is stunning. We also went and stayed at a tented camp, where we did some bird watching. If wildlife is your thing, Sri Lanka is brilliant for that. The first time we went, we went to a place called Wilpattu where we saw more elephants than can you imagine. If you are doing cricket holiday, then Yala is convenient to go to and is such beautiful place.
"Harry, Nigel and I visited and stayed the house owned by Geoffrey Bawa, a well-known Sri Lankan architect designed. It is great place to stay as it is a little bit off the beaten track between Galle and Colombo.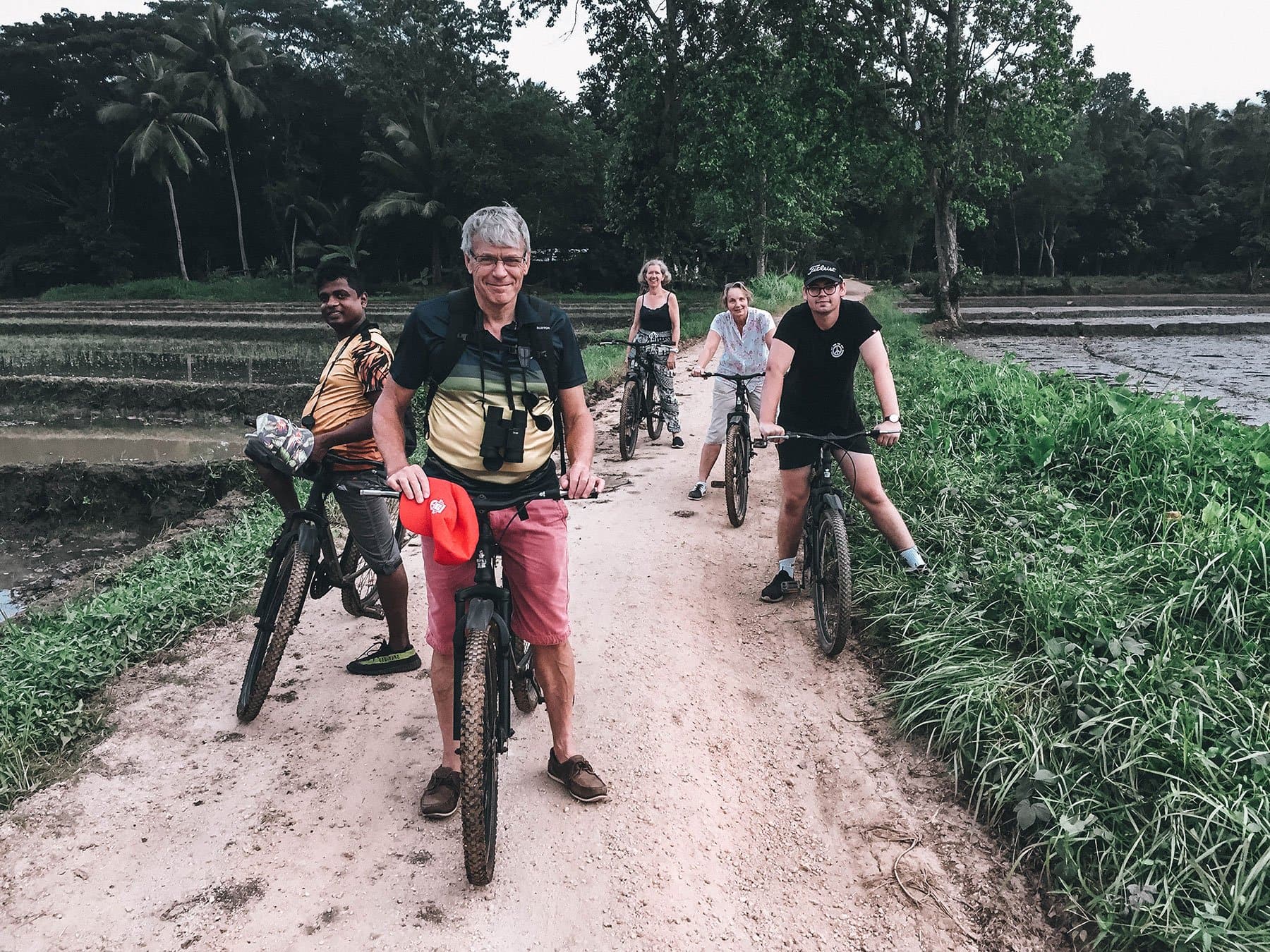 "There is so much to explore. The hill country is so beautiful and perfect for walking. There is also a wonderful train you can take up to Ella which it is one of the great journeys of the world and not to be missed.
"Charles and Helen wanted to do the full Cultural Triangle and visit a tea plantation, which we had done on our first trip, so they stayed on after us to do those."
Everyone discovers a place on their travels that is like no other. There is no doubt that Sri Lanka is the one on the highest plateau for Gill.
"On our first visit we had such an amazing time and fell in love with Sri Lanka. It is one of those places. Nigel and I have travelled a lot, but I have never been anywhere where I have stopped and said 'wow' so many times. Just everything. The people, the accommodation and the scenery, whether that's driving through the hills or along a coast road. It is one of those places where I just kept saying wow."
CURIOUS ABOUT SRI LANKA?
Want to enquire about a holiday to Sri Lanka for the England cricket tour?
If you'd like to know more details about the tour, visit our cricket information page.
For tailored holiday advice, give us a call on 020 7924 7133

We don't believe in standing still. Watching the world go by through a window. Hearing it through the stories of others.
You want to be in it, out there. Asking questions and finding answers. Finding yourself in worlds unknown. Finding the path less trodden. Meeting people with a different story to tell.
Just ask why, what, how, who? We'll never stop helping you find the answers.
Our travellers come home with stories to tell, memories to keep and new ways of seeing their lives around them. That's what happens when you truly connect with a destination.
FREE YOUR CURIOUS SIDE WITH EXPERIENCE TRAVEL GROUP

FREE YOUR CURIOUS SIDE WITH EXPERIENCE TRAVEL GROUP