Travel expert Sara recently went on her own personal holiday to Sri Lanka with 12 members of her family. As an avid wildlife enthusiast, her father suggested an early morning whale watching experience. He made the arrangements himself during our holiday but the experience was less than dreamy. Here Sara reports back on how NOT to do whale watching.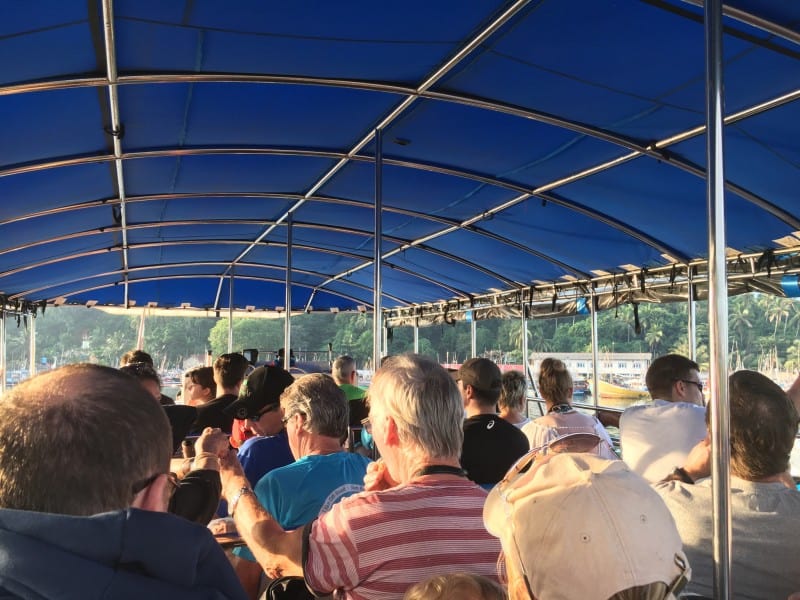 ---
Organising Whale Watching in Sri Lanka
My father loves adventure. When he came up with the idea to take all 12 members of his family to see whales on the south coast of Sri Lanka, he was inspired. There was no need to book it with a tour operator because, in his mind, he is a savvy, experienced, independent traveller. He could find the best deal himself and get local advice directly. Easy. As a Sri Lanka travel expert at a UK-based company, I had my doubts.
Dad met some gentlemen who emphatically recommended a particular boating experience. The expedition was a farce and worryingly dangerous. All 12 of us boarded a double-decker boat already overloaded with passengers – some sitting on seats but, alarmingly, many sitting on the rocking floor of the boat. There were around 70 people on board and it was a health and safety nightmare.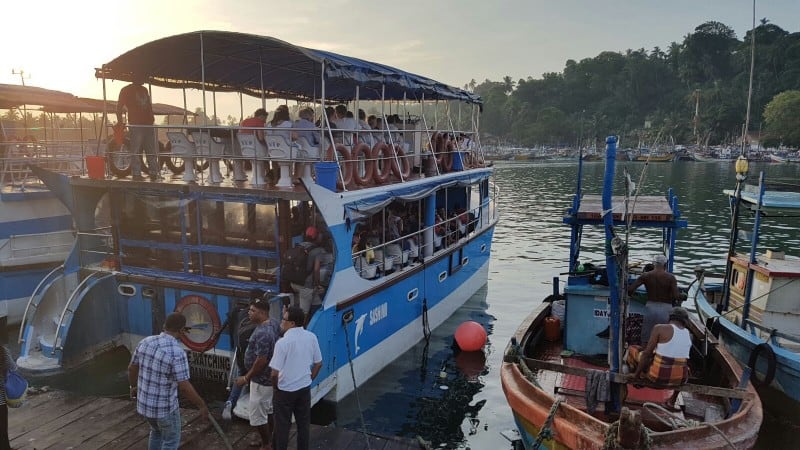 The crew did hand out life jackets, which gave me some minor reassurance until the boat broke down an hour out of the harbour. A neighbouring double-decker circled us without taking much action to help, whilst tourist took pictures of our stranded boat. Eventually, a crew member dived off the side of our boat to investigate. It seemed that we had caught a line in our motor and he had to unhook us.
Soon enough, we were on our way again, albeit with one engine. We did spot some whales but with only one propeller in operation, we weren't fast enough to follow a blowhole when we spotted one. When finally some 'fins' came in sight, passengers were conducted like an orchestra to stand up and sit down at particular moments so they could lean over and see without tipping the boat over. We didn't get back to shore for another 6 hours and my sister had a challenging time entertaining her infant in the cramped boat.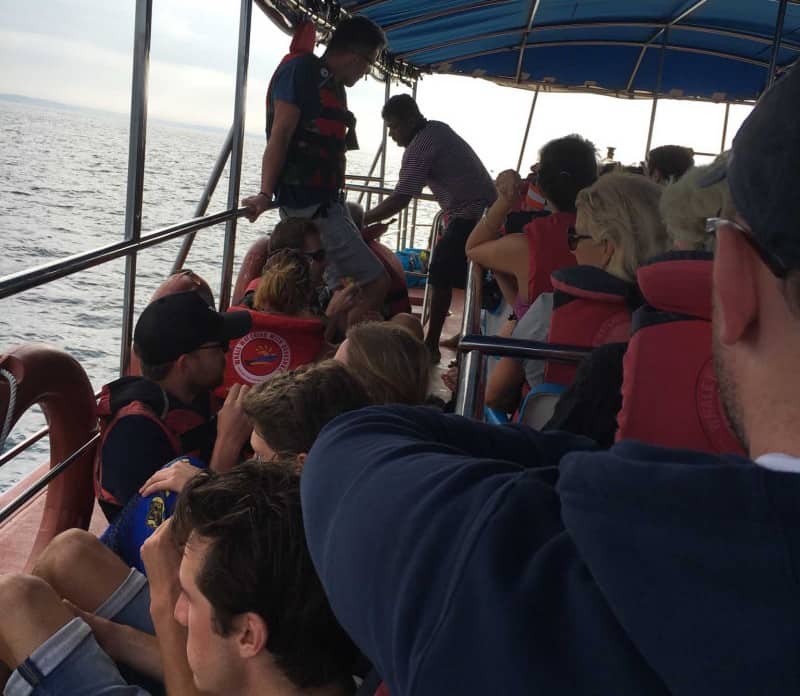 Booking with a Sri Lanka Specialist
I think we all learnt that for the best experience, book your excursions with a reputable company before you travel. It's for your safety and enjoyment.  As my colleague Lauren describes, a smaller and faster boat experience is worth it both for you and the whales themselves and an issue we have raised with clients for a while now.
---
If you wanted to talk to a travel expert about whale watching in Sri Lanka, do call 020 3627 3086 or email us here. For inspiration, have a look at some example holiday itineraries here. All our holidays are tailor-made to suit your preferences, so these are just a starting point. 
---