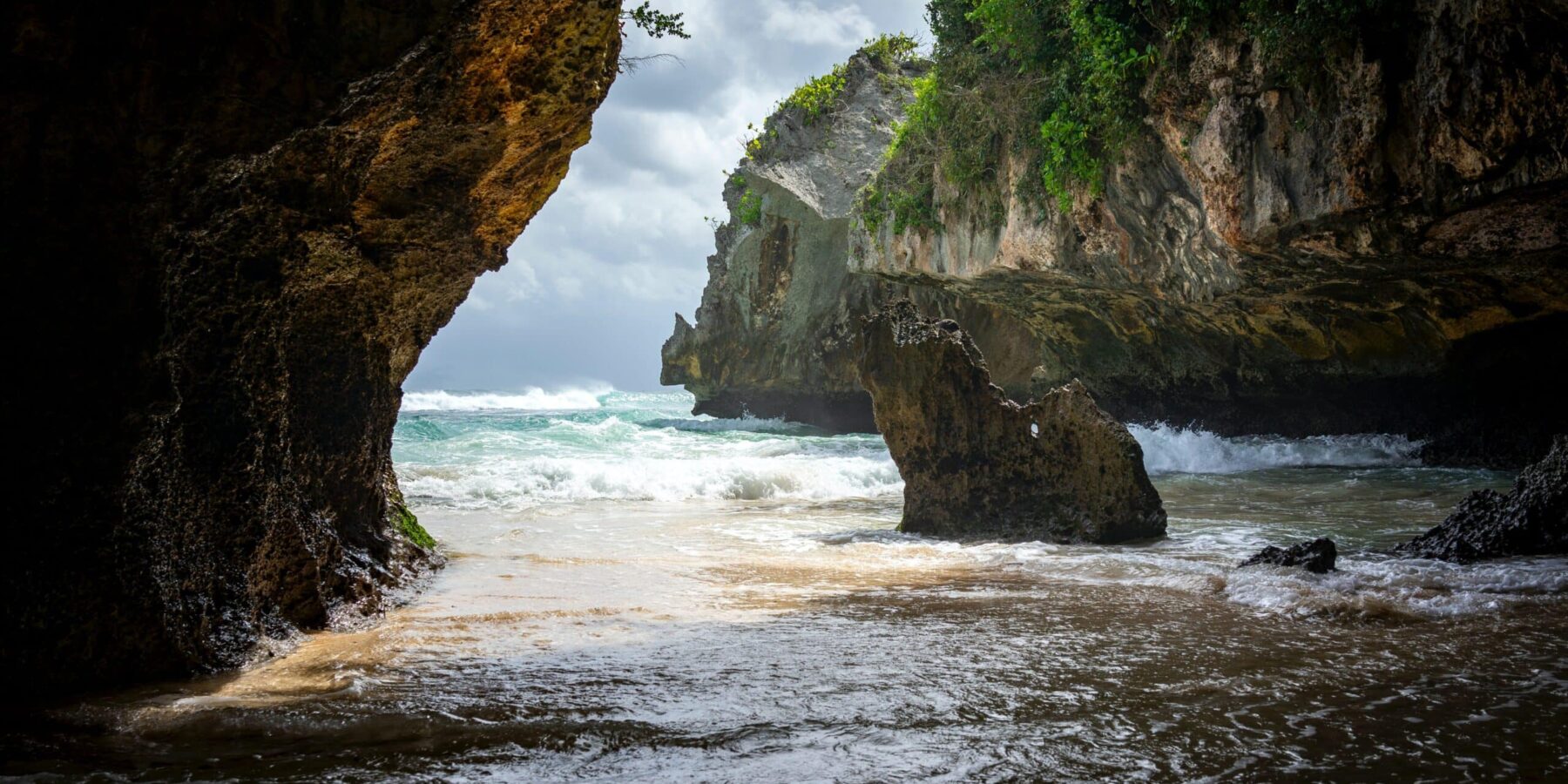 If you're dreaming of a tropical beach holiday, a visit to Indonesia should be at the top of your to-do list. With over 17,000 islands, the country's beaches are among the most beautiful and diverse in the world. From the soft white sands of Bali to the untouched beauty of Sumba Island, Indonesia has it all. 
We'll take you on a journey through some of the best beaches in Indonesia, including popular tourist hotspots and hidden gems off the beaten path. Whether you're searching for relaxation, adventure, or a bit of both, Indonesia's beaches certainly will not disappoint. So pack your bags, and let's explore some of the country's most amazing coastlines.
Top 15 Best Beaches in Indonesia
Pink Beach, Komodo Island
Indonesia boasts truly enchanting beaches, including some with magical pink sands.  Indonesia's pink beaches can be found in locations such as Lombok and Padar Island, but the most famous is arguably Komodo Island. This iconic pink beach leaves visitors mesmerised by the salmon-coloured sands, which contrast against the brilliant blue waters of the Indian Ocean. Alongside sunbathing on the soft sand,  you can enjoy watersports like diving and snorkelling, where you can marvel at the stunning tropical fish and vibrant coral reefs.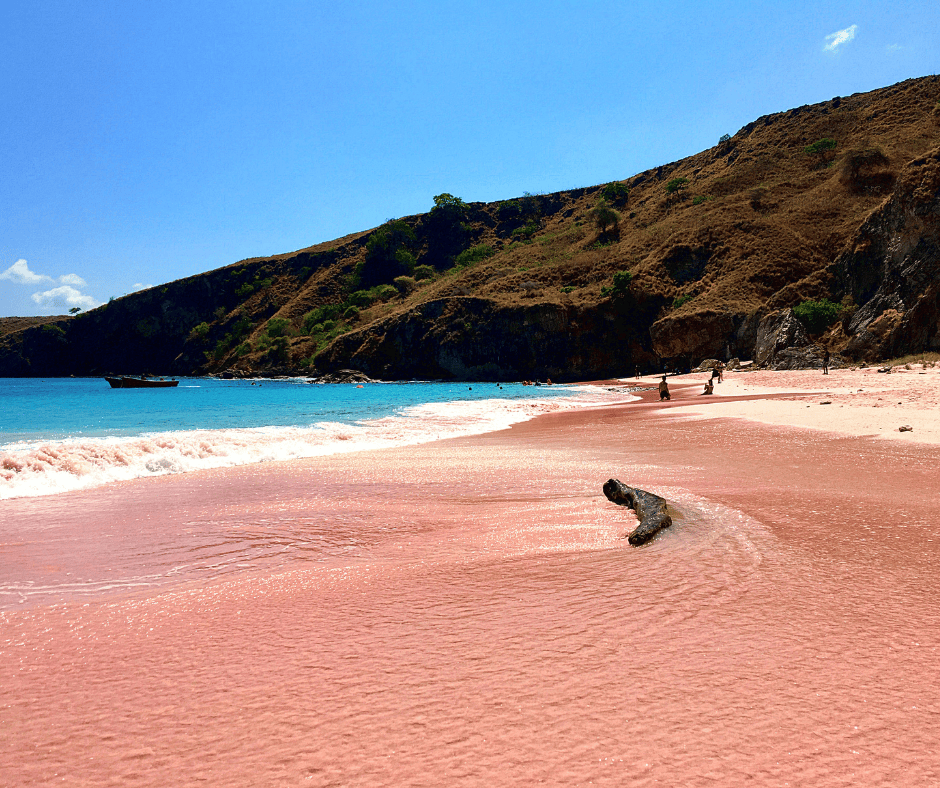 Trikora Beach, Bintan
Trikora Beach is a beautiful stretch of coastline located on the east coast of Bintan Island. The beach is characterised by its striking blue waters, white sand and lush surrounding greenery. Trikora Beach is actually a collection of several beaches, including Trikora I, II, III, and IV, each with its own unique charm.
The calming waters of the beaches are ideal for those seeking relaxation and tranquillity. If you're looking to take part in some water sports, you can also hire kayaks, jet skis and banana boats. 
The beach is also home to a number of resorts and restaurants, making it a convenient place to stay. Tikora is easily accessible from the nearby towns of Tanjung Pinang and Bintan Resorts.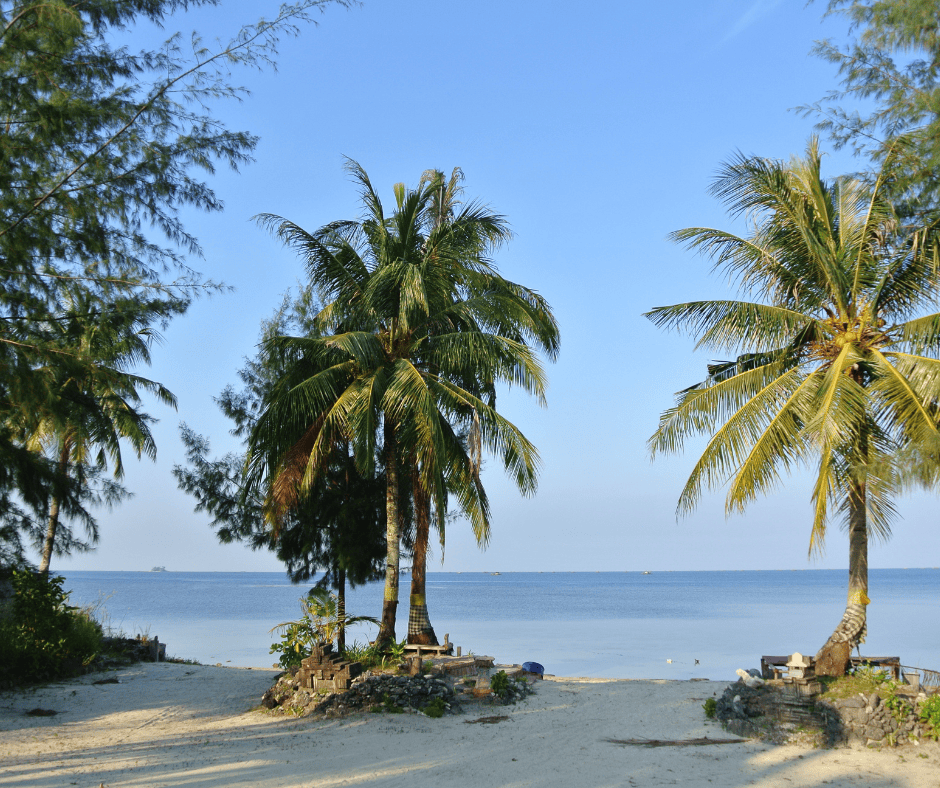 Nusa Dua Beach embodies the essence of a Balinese beach – pristine white sand, calm waters, and many nearby attractions to visit. It's a picture-perfect tropical island escape brought to life, particularly at sunrise when the sky casts a crimson hue over the sea.
Sitting just a 20-minute drive from Ngurah Rai International Airport, Nusa Dua Beach is the perfect place to unwind on a short trip to Bali. The gentle waves make it an ideal destination for families looking for a day of swimming and sunbathing, and with family resorts nearby, there are plenty of local amenities to enjoy.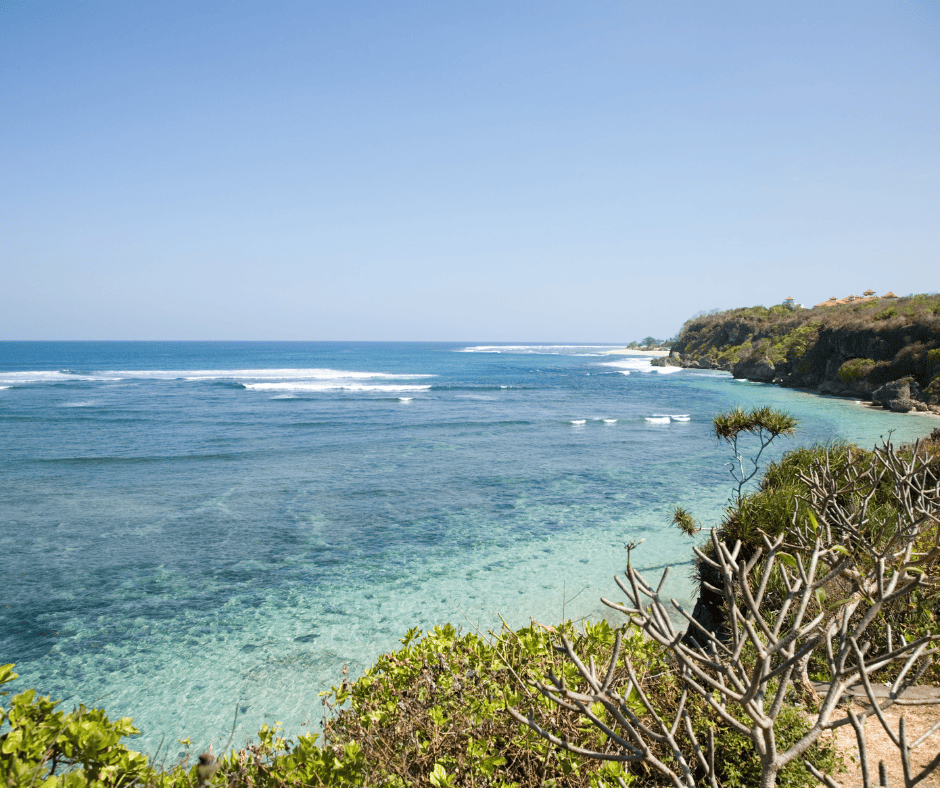 The fabulous beach location of Pangandaran is one of Indonesia's best-kept secrets. The silky sands and blue waters make Pangandaran a perfect spot for tourists looking to relax and take a break from the hustle and bustle of urban Java. 
For surf enthusiasts, Pangandaran offers some of the region's best surf breaks. Because of this, you can find several surf schools and board rental shops in the area. 
If surfing isn't your cup of tea, you can still enjoy the magnificent waves with a leisurely walk as the sun sets over the horizon.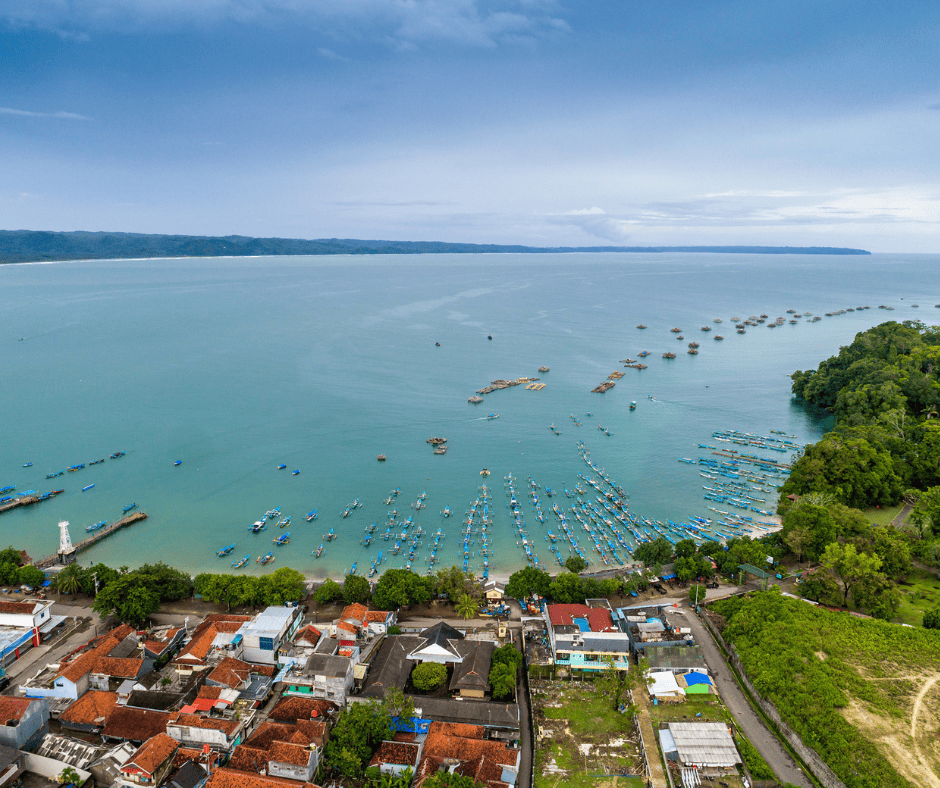 Seminyak Beach is one of the most popular beaches in Bali, located on the western coast of the island. Infamous for its golden sand and gorgeous sunsets, the area is brilliant for young couples, families and friends looking to explore the beautiful beaches of Indonesia. 
As well as its natural beauty, Seminyak is known for its trendy atmosphere and luxurious amenities. Visitors can enjoy a wide range of activities, including relaxing spa treatments, yoga classes, and shopping at a range of local boutiques. It is also great for sunbathing, swimming and surfing, all of which offer panoramic views of the ocean.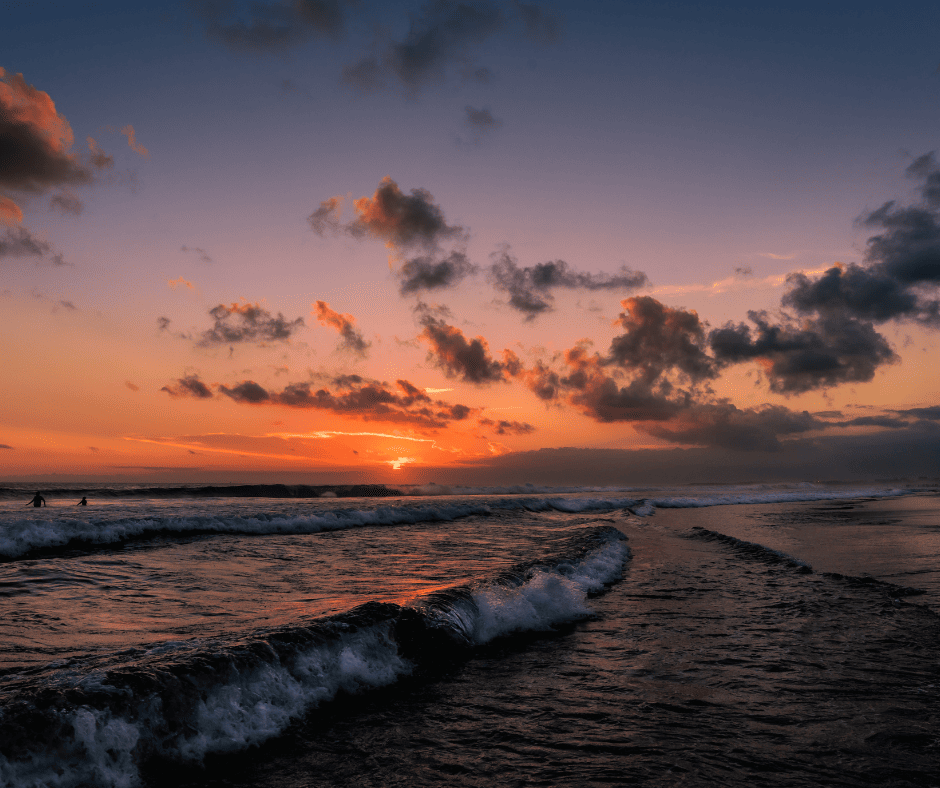 The Gili Islands of Lombok offer unsullied sand beaches paired with beautiful turquoise waters. The three islands, Gili Trawangan, Gili Meno, and Gili Air, are incredibly peaceful, with no cars or motorbikes allowed on the islands.
All three islands offer plenty of water sports activities and beachfront bars and restaurants. The beaches of the Gili Islands are an idyllic tropical paradise, perfect for a calming beach holiday experience.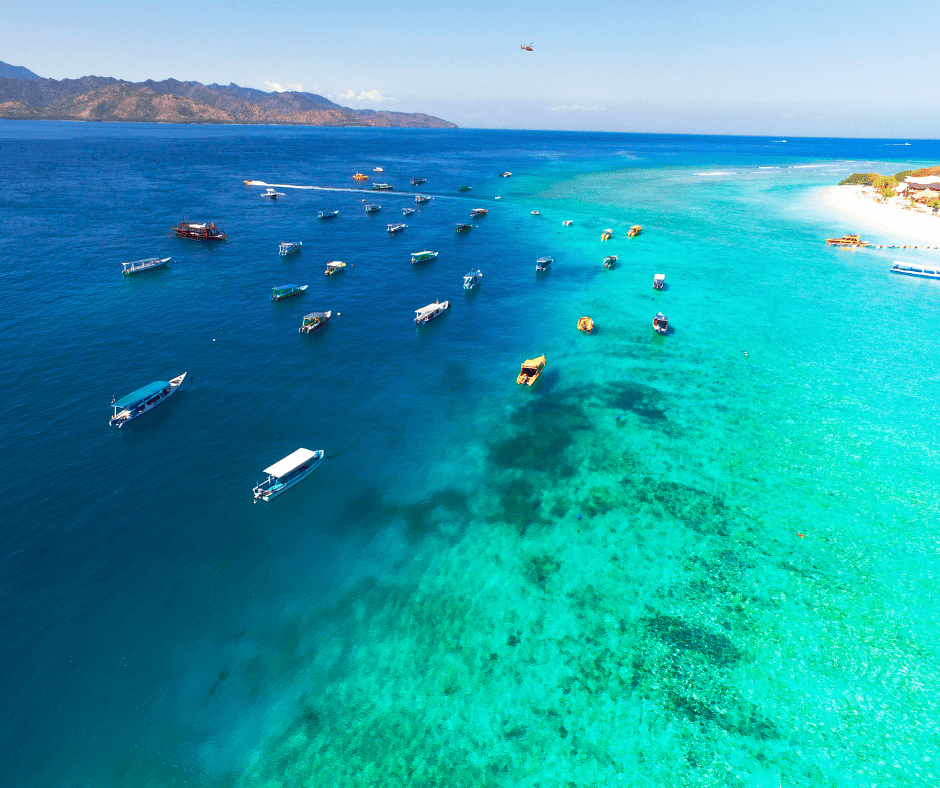 Ngurtafur Beach, Warbal Island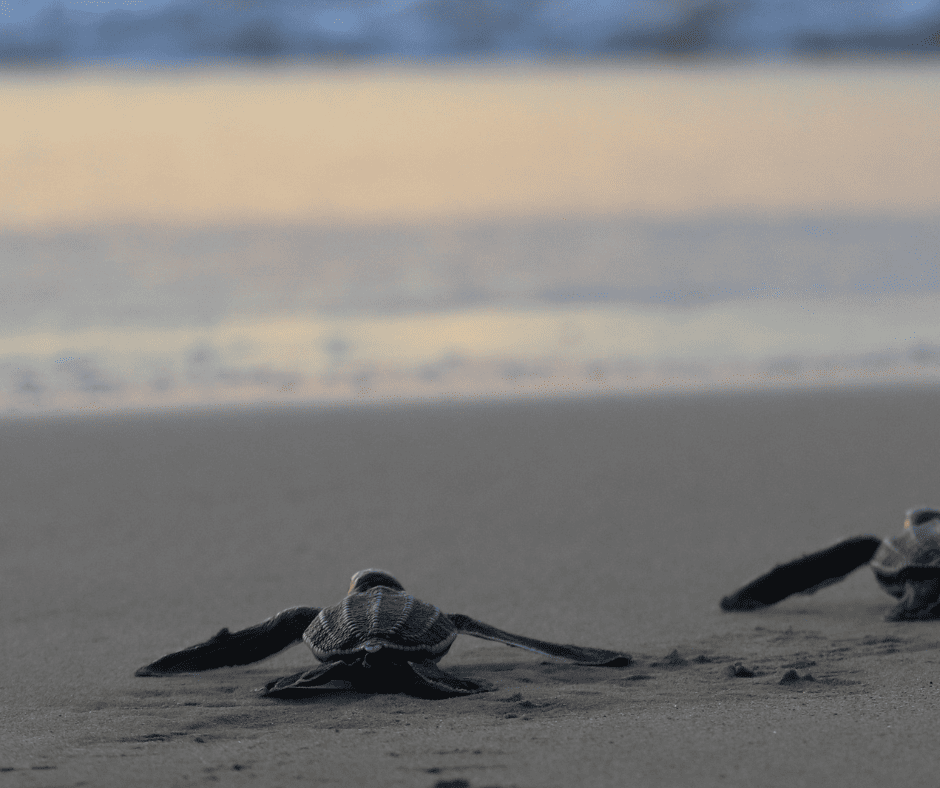 Ngurtafur Beach, also known as Snake Beach, offers a truly unique experience. The 2km beach stretches into the sea from Warbal Island, creating an image of paradise. Visitors can often spot wildlife here, from Australian pelicans to leatherback turtles. Getting to the beach is not easy, however, and will require a flight to Karel Sadsuitubun Airport in Langgur and then chartering a boat from Debut Port. The journey is definitely worthwhile.
Tanjung Gelam Beach, Karimunjawa
Tanjung Gelam Beach is a picturesque destination located on the island of Karimunjawa, which sits in the Java Sea off the coast of Central Java. The beach has soft white sand, blue waters, and a serene ambience. Visitors often enjoy swimming, snorkelling and sunbathing on the beach, and you can even hire a boat to explore the nearby islands and coral reefs. 
Along the beachfront, you can also find a diverse range of restaurants and cafes serving local cuisine, particularly fresh seafood. This blissful retreat is an excellent choice for a scenic beach getaway.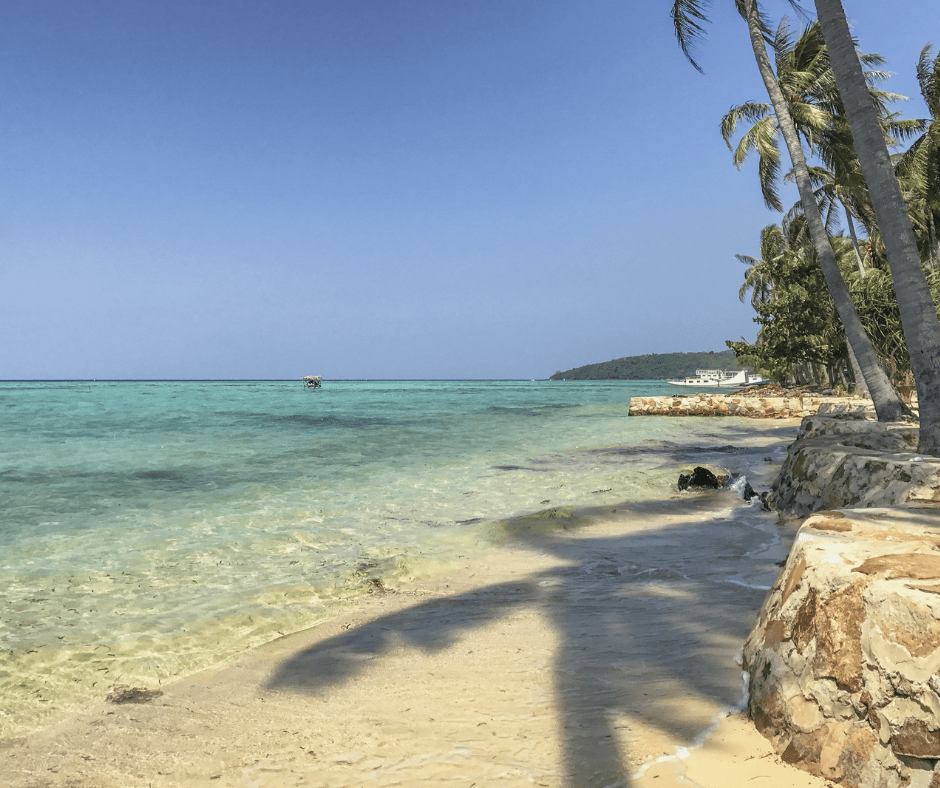 Kelingking Beach, Nusa Penida
Kelingking Beach is a renowned beach in Indonesia, famed for its cliff that resembles the shape of a T-Rex. The popular Balinese attraction is a popular hotspot for travellers, due to the ample opportunities for the perfect Instagram photo! Hidden amongst the hills, the tranquil atmosphere can be appreciated from the platform atop the cliff. The area isn't very well-known to tourists, making it a fairly secluded site. Notably, the journey down to the beach can be an adventure, taking around an hour to complete.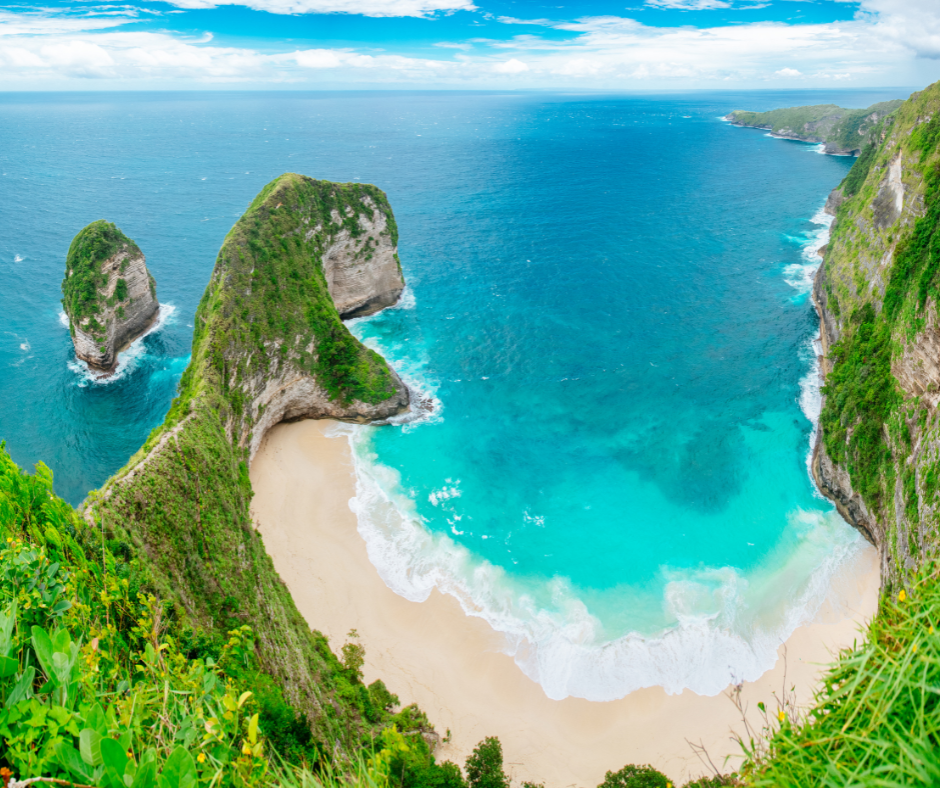 Often described as 'Paradise Island', Kanawa has the perfect beach to rest, relax and enjoy watersports. Dolphins, stingrays, turtles and starfishes live in the reef nearby the island, and visitors can rent equipment to spot some of the wildlife. Visitors can also explore the island's lush vegetation or hike up to the scenic viewpoint after a day of relaxing at the beach.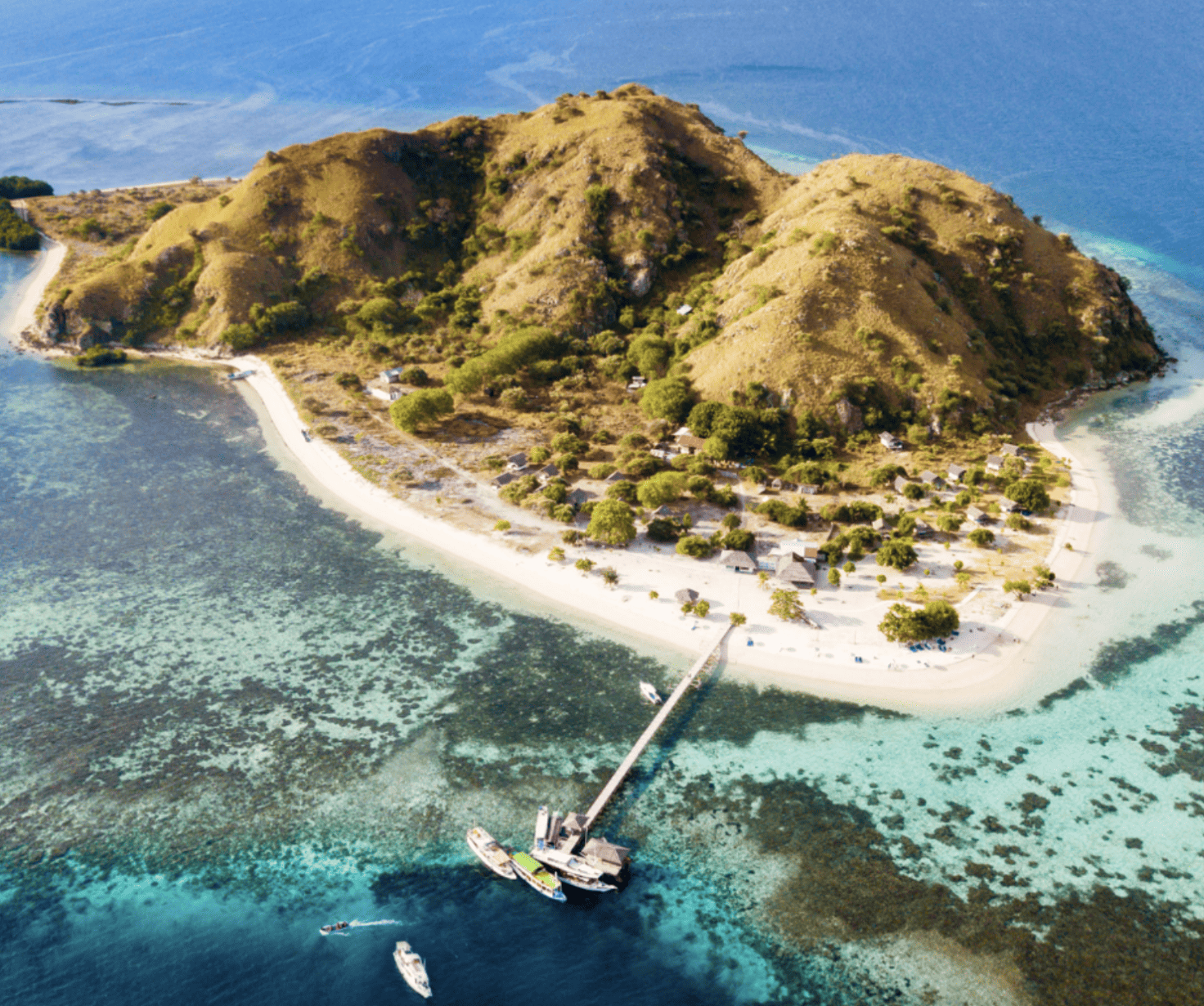 Nyang Nyang Beach in Bali is an unspoilt stretch of shoreline, extending for several kilometres across the coast. While it may not be as picturesque as some of Bali's other beaches, Nyang Nyang is well-loved by tourists for its ambience, offering a truly relaxing atmosphere.
Sitting in Uluwatu on the southern coast of Bali, many enjoy leisurely strolls, sunbathing and photography when exploring the area. You can also view the works of graffiti artists on the beach's shipwreck.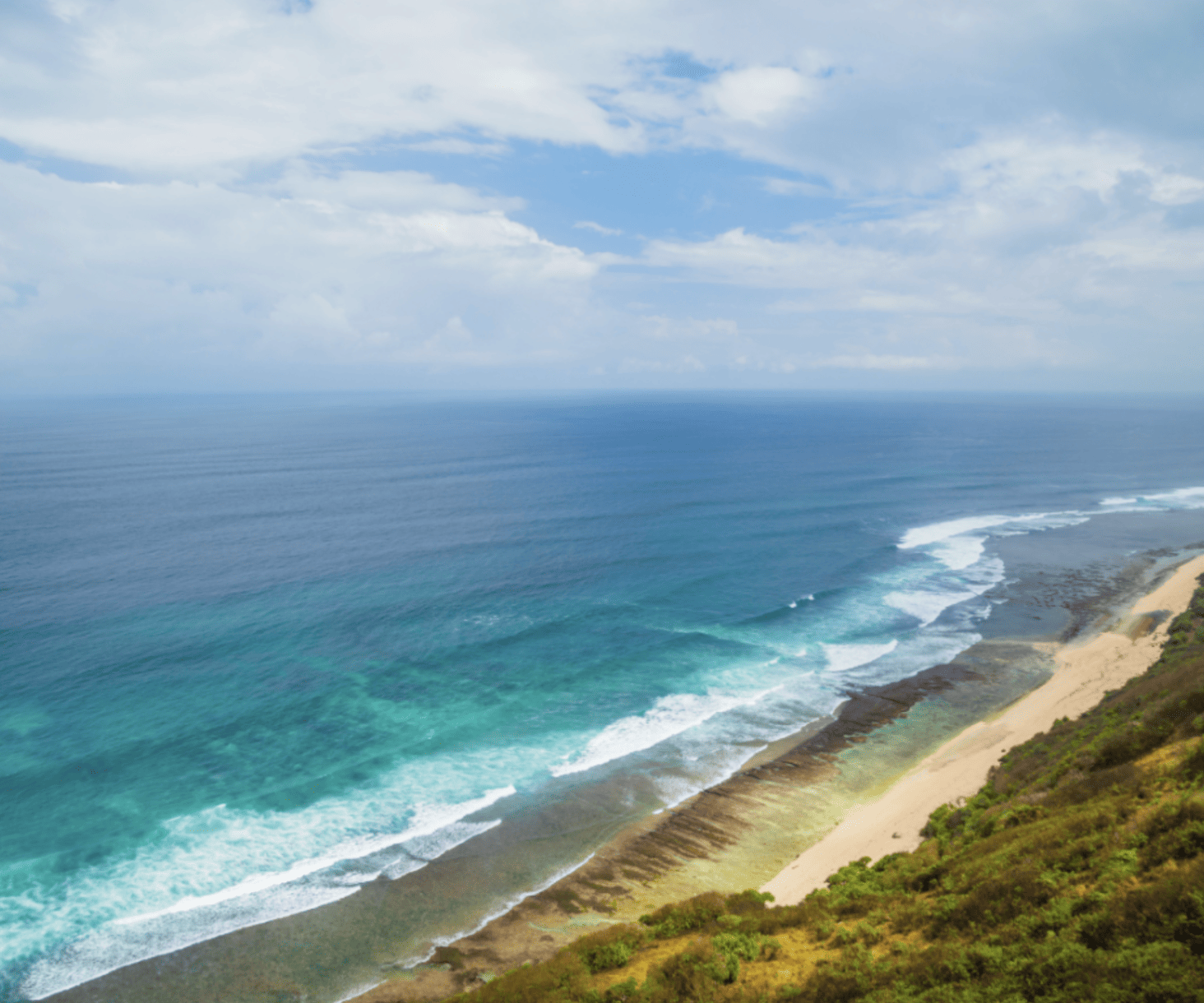 Air Manis Beach, West Sumatra
Air Manus Beach sits in West Sumatra, Indonesia and is well-known for its picturesque scenery, clear waters and stunning sunsets. It's also home to the legendary Malin Kundang rock, which holds the tragic story of a disobedient son who was turned to stone by his mother's curse. Visitors can relax on the beach, swim in the water, or take a boat ride to explore nearby islands.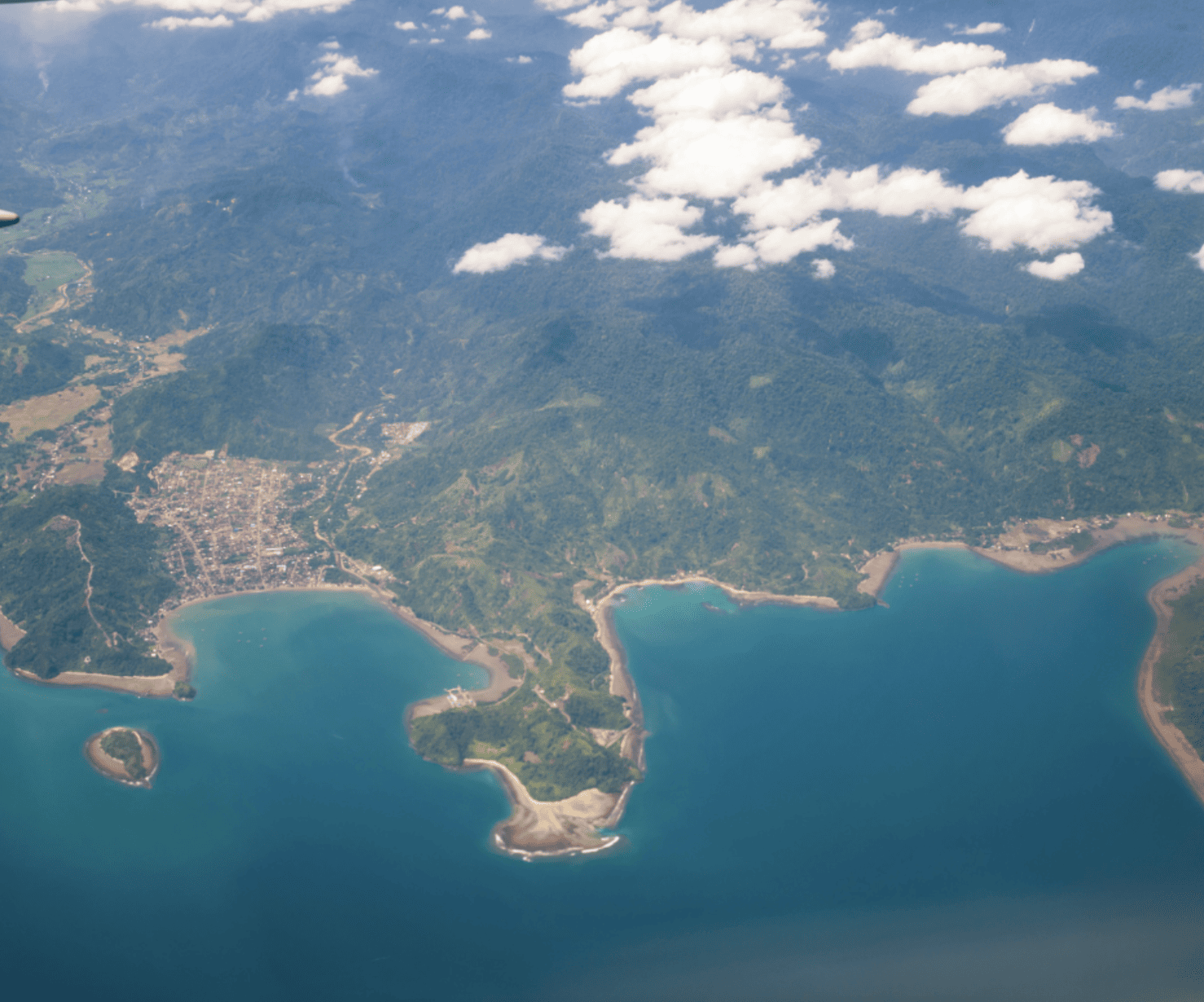 Kuta Beach in Bali is a 2.5 km-long stretch of cream-coloured sand, situated between Legian and Tuban. This popular resort area is known for its sun, sand, and surfing, and is especially popular among international visitors.
Throughout the day, beach vendors and masseuses will walk around, offering affordable massages and clothes to buy. After sunset, you can find friendly beach football matches, as well as beach bars selling cold Bintangs and local delicacies.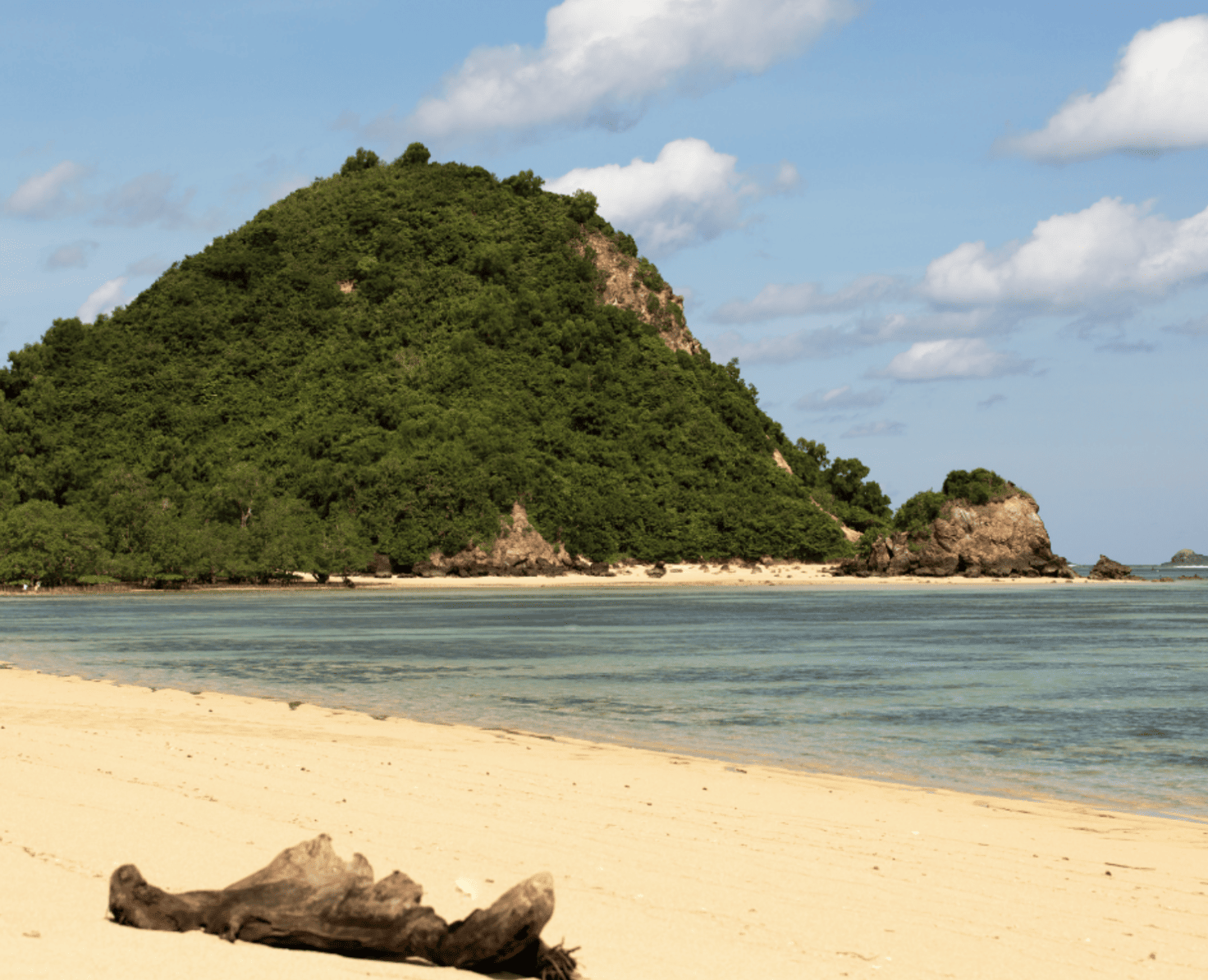 The waves at Mawi Beach can get quite large, attracting professional surfers keen to show off their skills. Even if surfing isn't your thing, Mawi offers a great place to relax with its calming bay and beautiful sunset views. You can also indulge in delicious food and drinks from the various warungs to make a full day of your visit.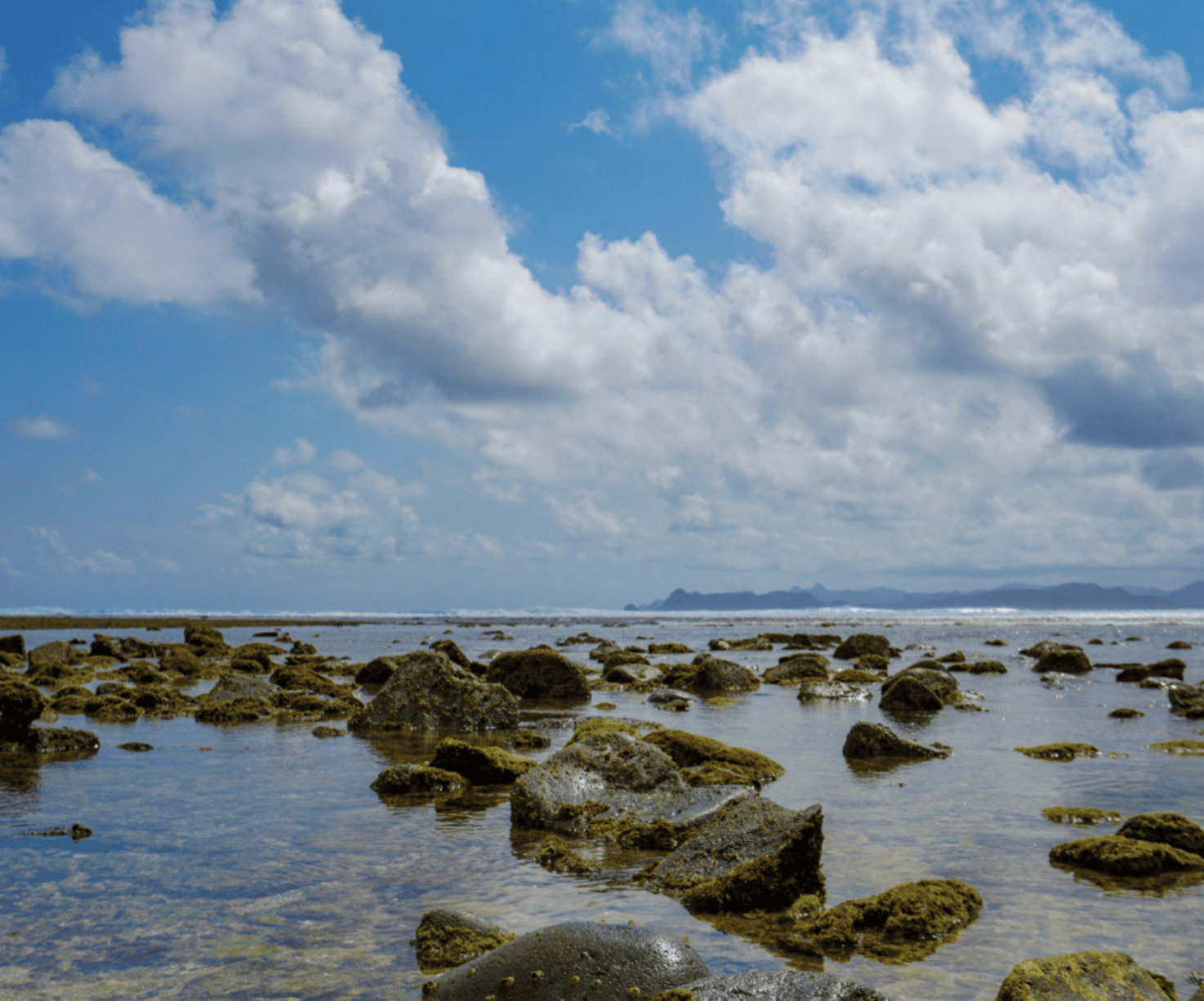 Bwanna Beach, Sumba Island
Bwanna Beach, also known as Banna Beach, is a must-visit destination in Sumba, in Kodi Balagar sub-district, Southwest Sumba Regency. Despite limited road access, Bwanna Beach has a pristine environment and golden sand beaches surrounded by vegetation, which remain largely untouched by development.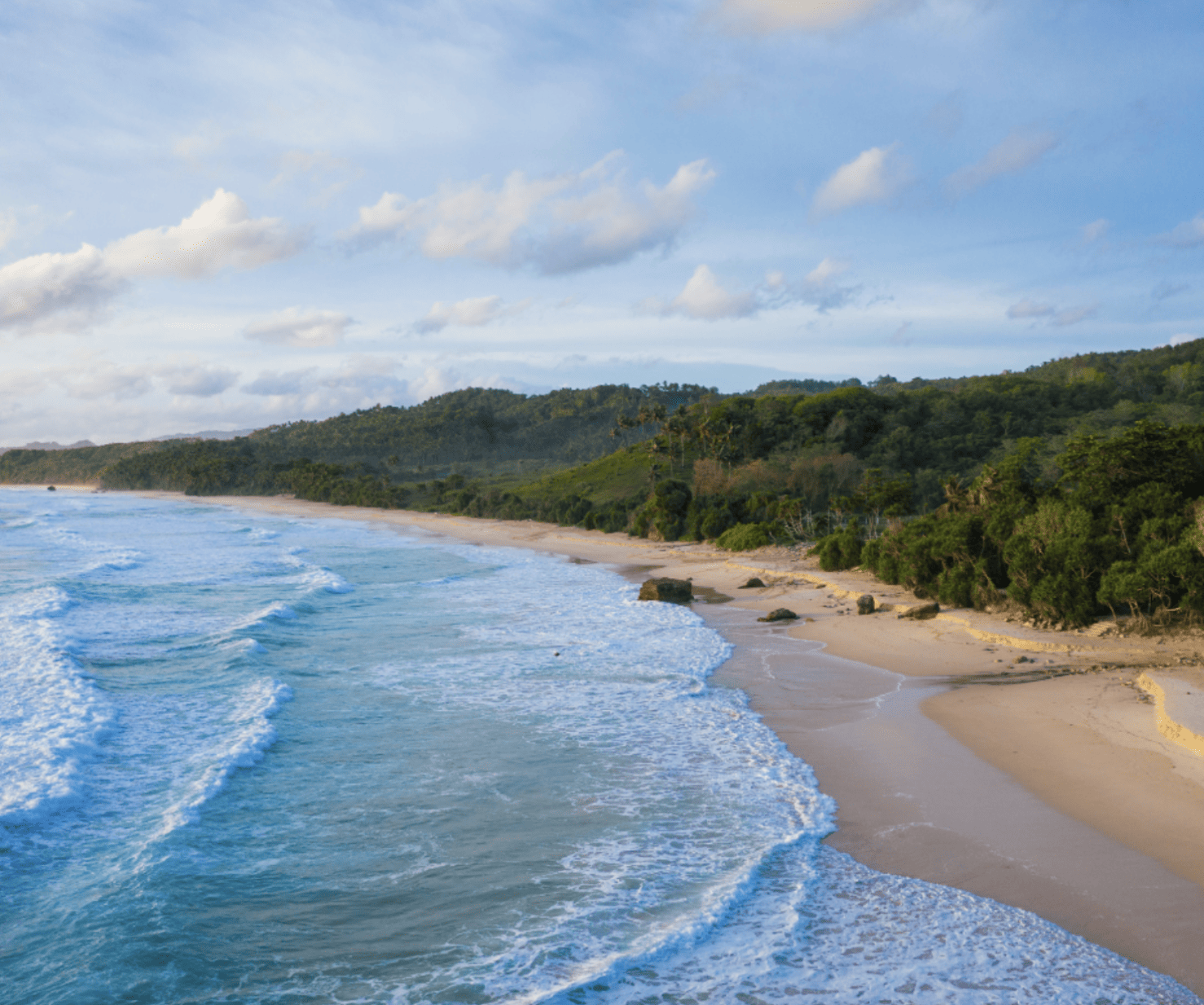 CURIOUS ABOUT INDONESIA?
At Experience Travel Group, we're dedicated to delivering extraordinary travel experiences. Whether you want to hike up volcanoes or admire the stunning beaches, Indonesia's archipelago has a lot to offer.
Start your journey to explore the beautiful islands of Indonesia with us or get in touch on 020 7924 7133 .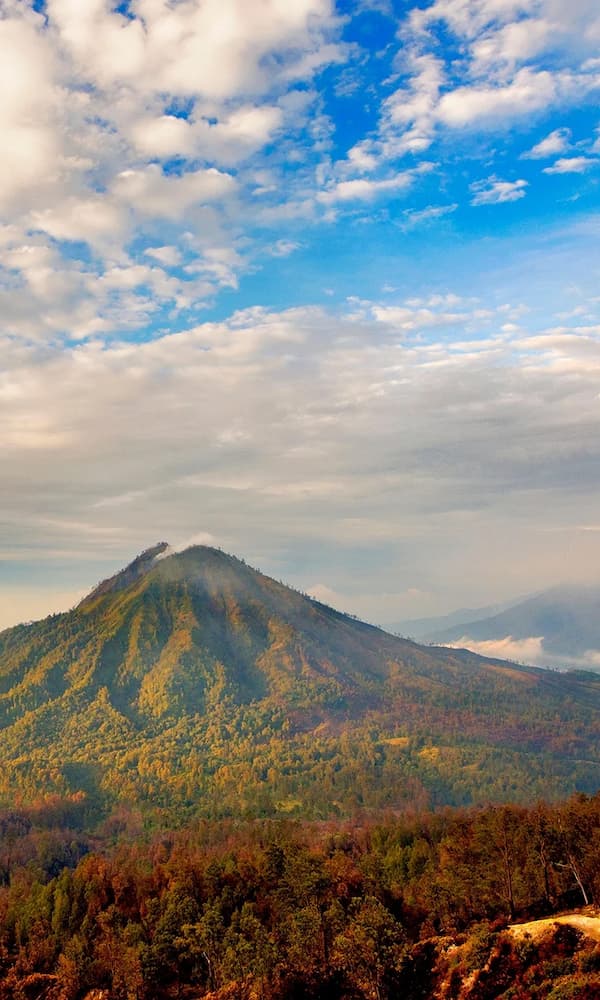 SULAWESI AND THE SPICE ISLANDS GUIDE
Sulawesi and the Spice Islands. The very names promise romance and adventure. They seem to be islands many have heard of, but few can place. Download our complimentary guide to these lesser-known islands of Indonesia, and discover why it's worth taking the path less trodden.
While we develop our full guide to Indonesia (with 17,000 islands, it takes some editing!), why not look at this inspiring guide to Sulawesi and the Maluku Islands (Spice Islands)? These lesser-known yet captivating islands are a must for curious travellers looking to push the boundaries and experience something utterly new.
DOWNLOAD NOW