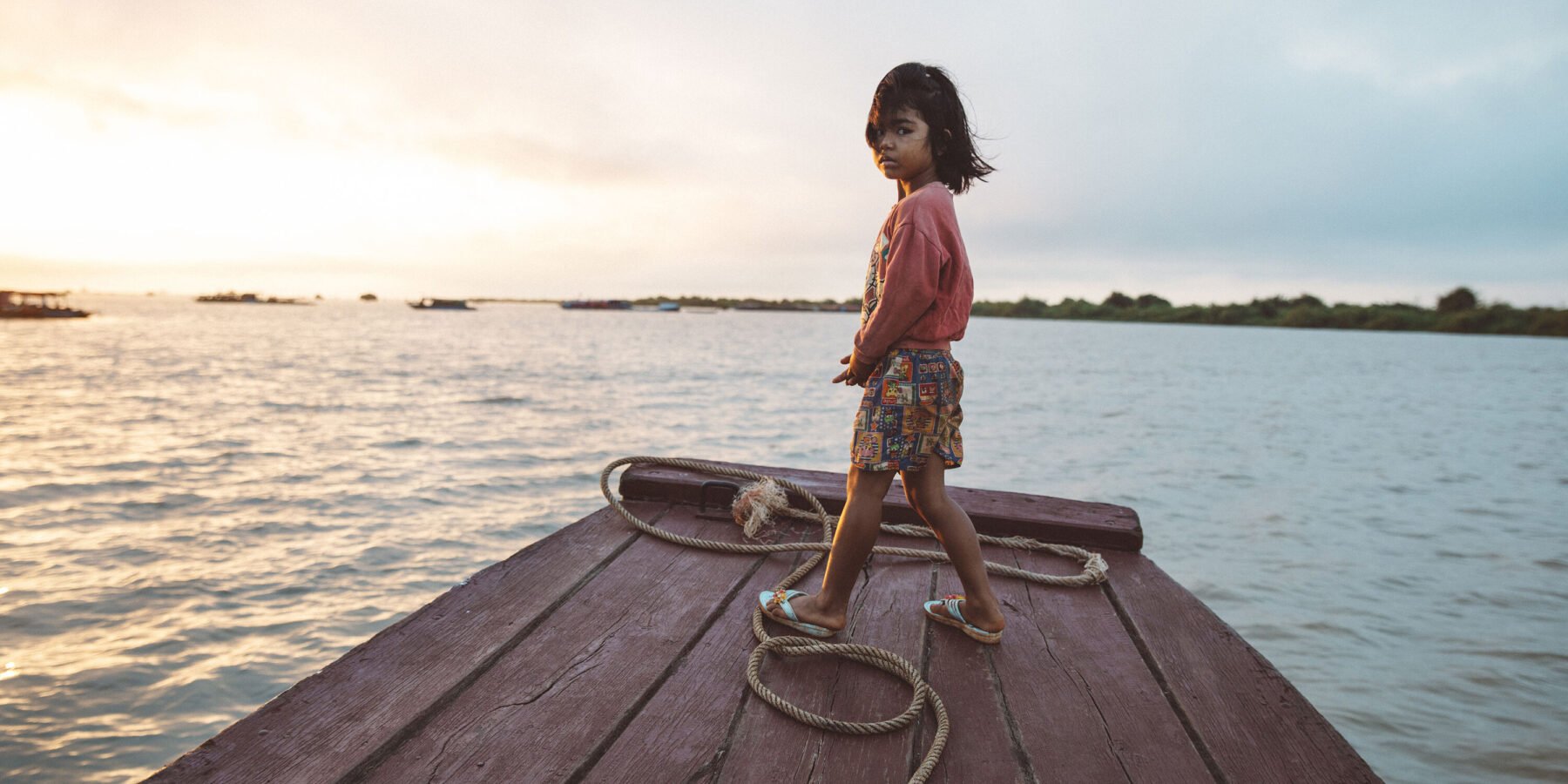 More and more, our customers are asking for the ultimate family holiday. That last big trip before their kids take flight on their own adventures. They're looking for immersive experiences, quality time together, and the chance to make memories that will last a lifetime. We asked travel writer Penelope Rance to create a guide to planning the perfect family adventure that will engage everyone.
The 'lost' years of the pandemic denied us the opportunity to share many significant moments with our loved ones. But while we can't get those years back, the world is now open to adventurous travellers, inviting us all to make up for lost time.
There's a need to reconnect, both with each other and the wider world, as an antidote to the introversion of the pandemic. "For experienced travellers who went backpacking around the world in the 1980s and 1990s, the idea of introducing their children to that freedom after these last few years is thrilling," says Melissa Nicholas, product director at Experience Travel Group.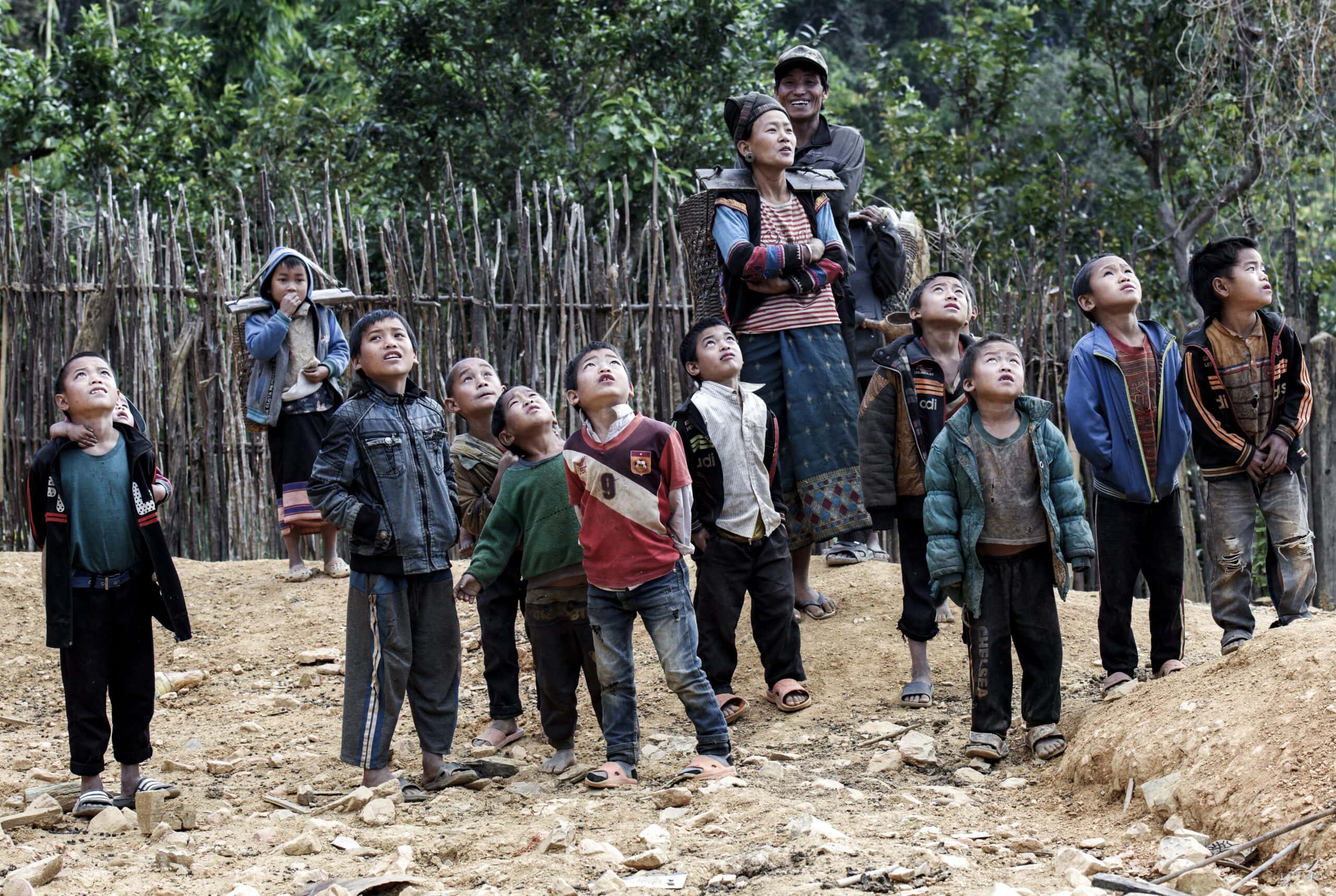 With teens and tweens set to head off to university or start secondary school, family relationships are bound to change. That last family holiday is a chance to forge new bonds. "It's a cliché, but at the end of the day parents are looking to make memories with their children," says Sam Highley, founder of All Roads North. "They want to try new experiences, explore new places and generally share those moments that everyone will remember for years to come."
Parents also want their children to log off and look around them. "They want to broaden their children's perspectives, help them understand how privileged and lucky they are, and that there are other ways of living," says Nicholas. "They want their children to engage – and spend meaningful time together as a family."
Find Your Ultimate Family Holiday Style
The perfect holiday for your particular combination of adults, teens and tweens depends on the type of travellers you are. Whether it's high adventure or deep relaxation you crave, being immersed in the natural world, exploring different cultures, or hitting the road together, combining the right ingredients is the recipe for family magic.
"There are always going to be elements that appeal more to some than others. But the real objective of most families is to simply spend time together, so the key is designing an itinerary and experiences that everyone can participate in," says Highley. And once you've picked a theme for your holiday, details such as destination, activities and accommodation will naturally follow.
Adventure and Relaxation
It may seem like a contradiction, but a mixture of activity and downtime can create the perfect family holiday. The opportunity to work together during adventure activities, whether you're learning to rock climb or navigating a trek, is a great bonding experience. And that bond is reinforced by having free time to hang out together, chat and play games in an idyllic setting. "The adventure is what they'll remember – it pushes people out of their comfort zones and brings the family together. But slowing down and relaxing is equally important," says Nicholas. "The combination of adventure and luxury also works in terms of accommodation. For example, 'roughing it' in a jungle lodge, followed by a more conventionally luxurious stay gives you the best of both worlds."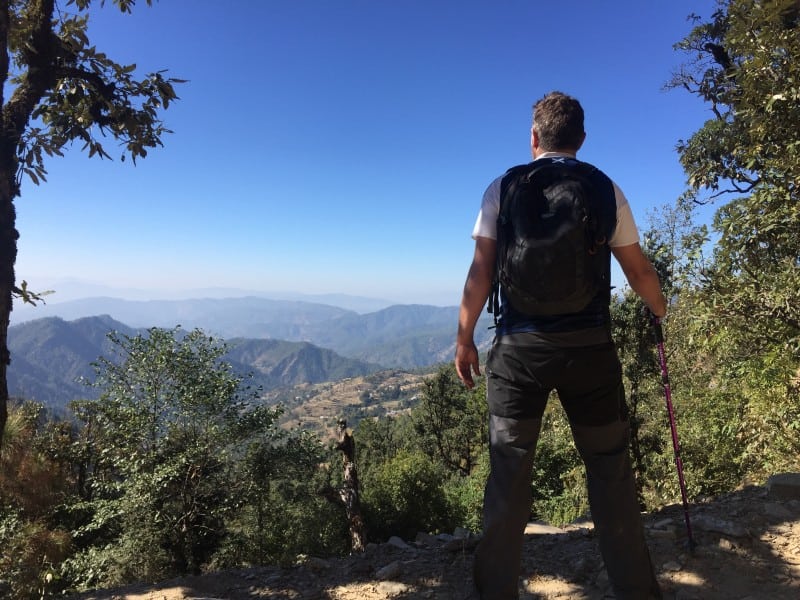 Wildlife and Nature
Even the most jaded teenager will get a thrill from spotting orangutans in Borneo or leopards in Sri Lanka. Journeys into nature can be transformative for families, taking you all away from the distractions of everyday life. There's no screentime when you're in the jungle, diving a reef, or on safari. The sense of wonder inspired by the natural world brings people together – making a wildlife adventure a great way to reconnect, learn and share an amazing experience.
Creating once-in-a-lifetime memories takes planning, but it's worth it to discover elusive creatures in their natural habitats. "Take Borneo: a once-in-a-lifetime family destination, especially for wildlife lovers," says Nicholas. "But to get into a great jungle lodge, you'll need to book a year in advance."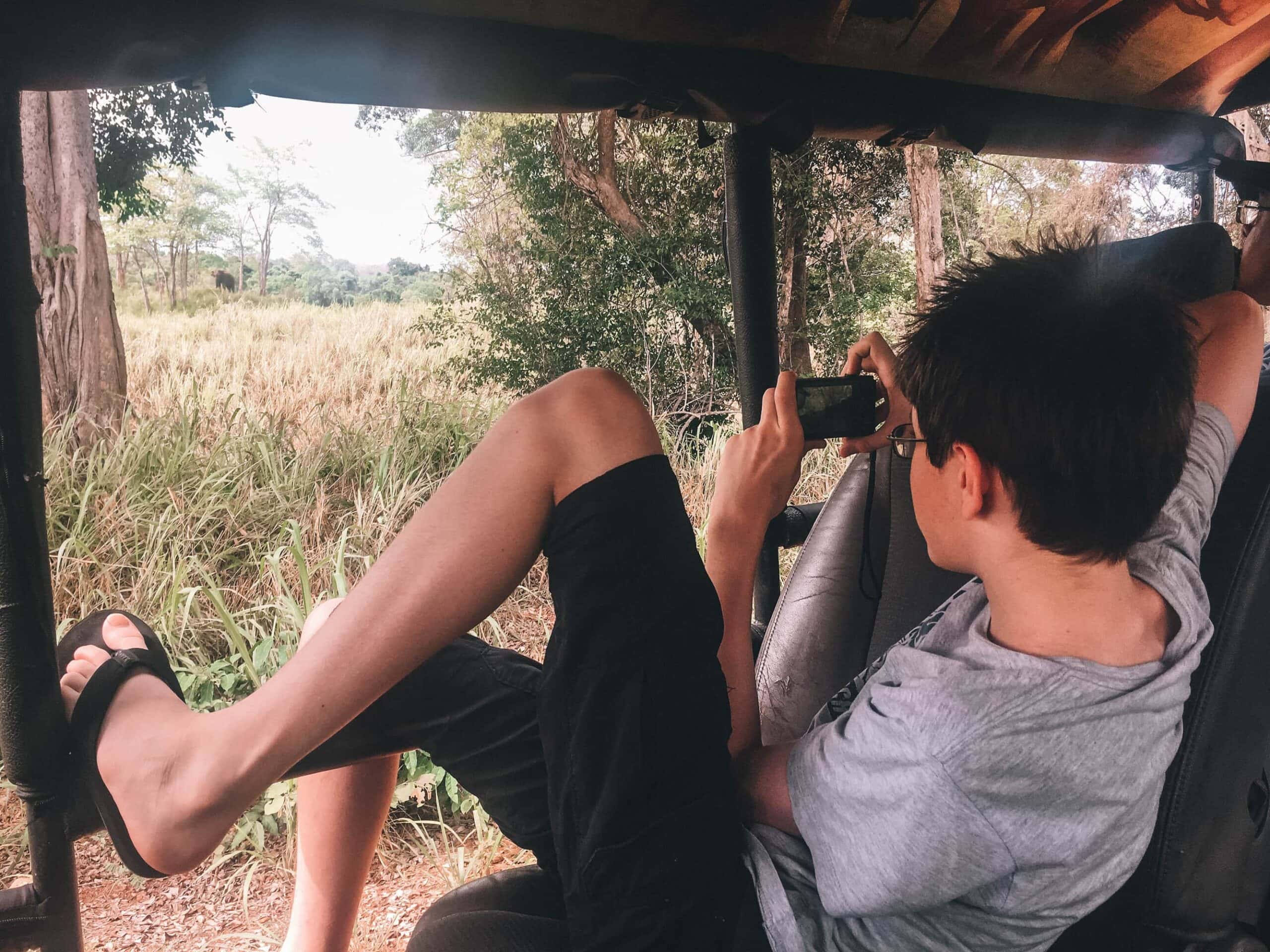 Culture, History, and Cuisine
An exploration into human civilisation and cuisine can be equally educational and exhilarating, expanding kids' experiences beyond their current horizons. The secret to engaging them on a cultural trip is a knowledgeable, charismatic guide who brings the destination to life, involving them in interactive stories, or challenging them to sample local food. Get everyone involved, and you'll find the younger generation savouring the 'grown-up' activities, while parents find their inner child.
A villa stay as part of your cultural itinerary can provide some welcome downtime, and a chance to delve deeper into the country's heritage. "Villas are an ideal base for multigenerational groups as everyone has their own space but can also relax together – and even try their hand at cooking local dishes," adds Nicholas.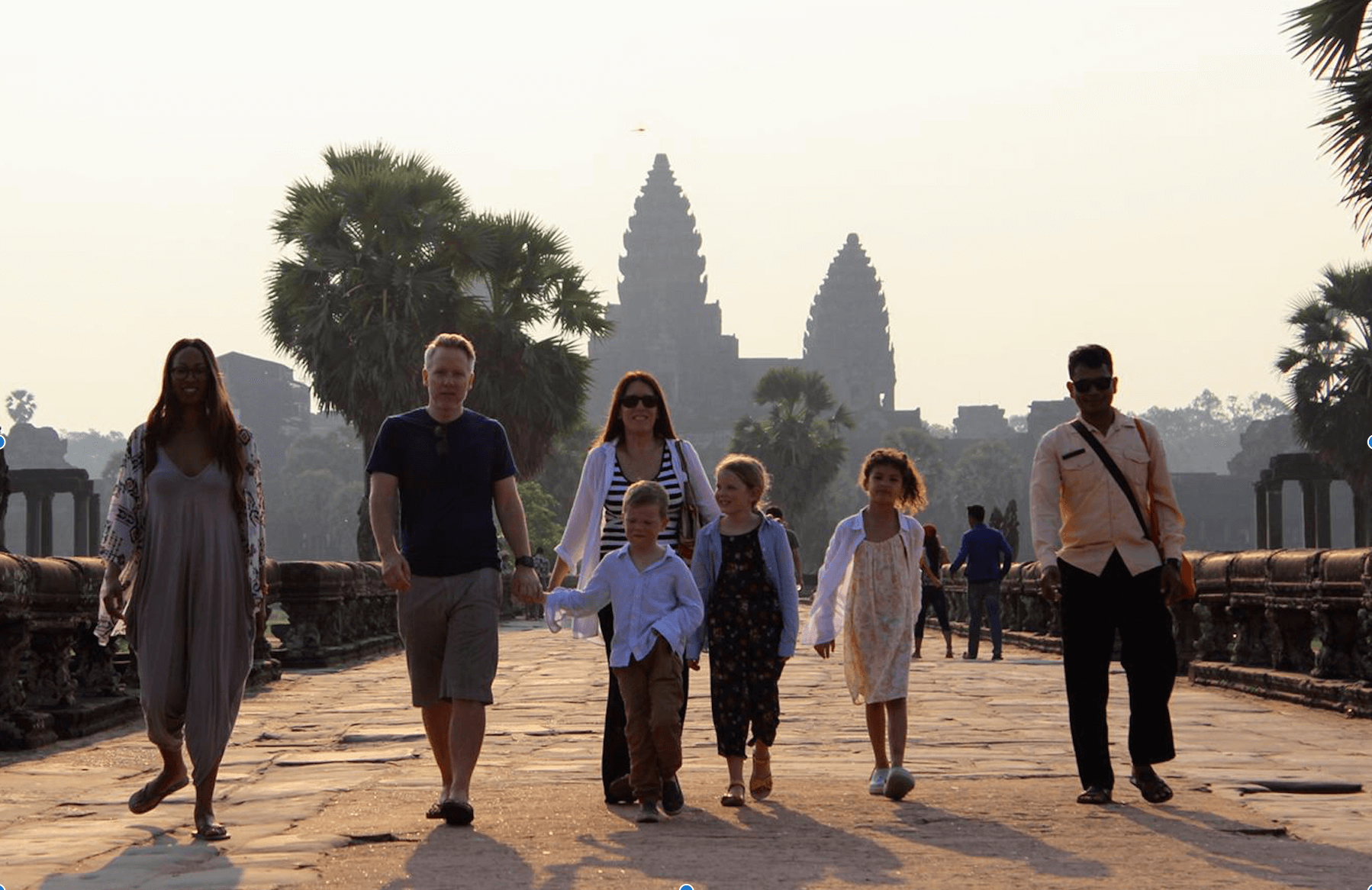 Boats, Trains, and Automobiles
Slow travel, giving you time to absorb your surroundings and get a sense of a country's scale, creates a more immersive, educational experience. On a road trip, you can stop to enjoy the sights, meet local people, stay longer in one place, then hop on to somewhere new.
Venturing off the tourist trail creates a personal experience that's unique to you, filled with shared discoveries. And a road trip playlist of family favourites provides a trigger for special memories in years to come.
"The diversity of a road trip makes for a fantastic family travel experience," says Highley. "There's a shared joy and excitement from hitting the road together – even with the most detailed upfront planning, there is still an element of the unknown, which is key to great travel."
Meanwhile, a journey by train or boat has its own magic. It's an adventure that no one is too grown up for, jumping aboard for a new destination, taking a sleeper car, or experiencing a berth on the water. No one has to drive or navigate, so there's less stress, and no arguments about where to go. Slower travel inspires slower living, traditional distractions such as card or word games, and time together as the world passes by.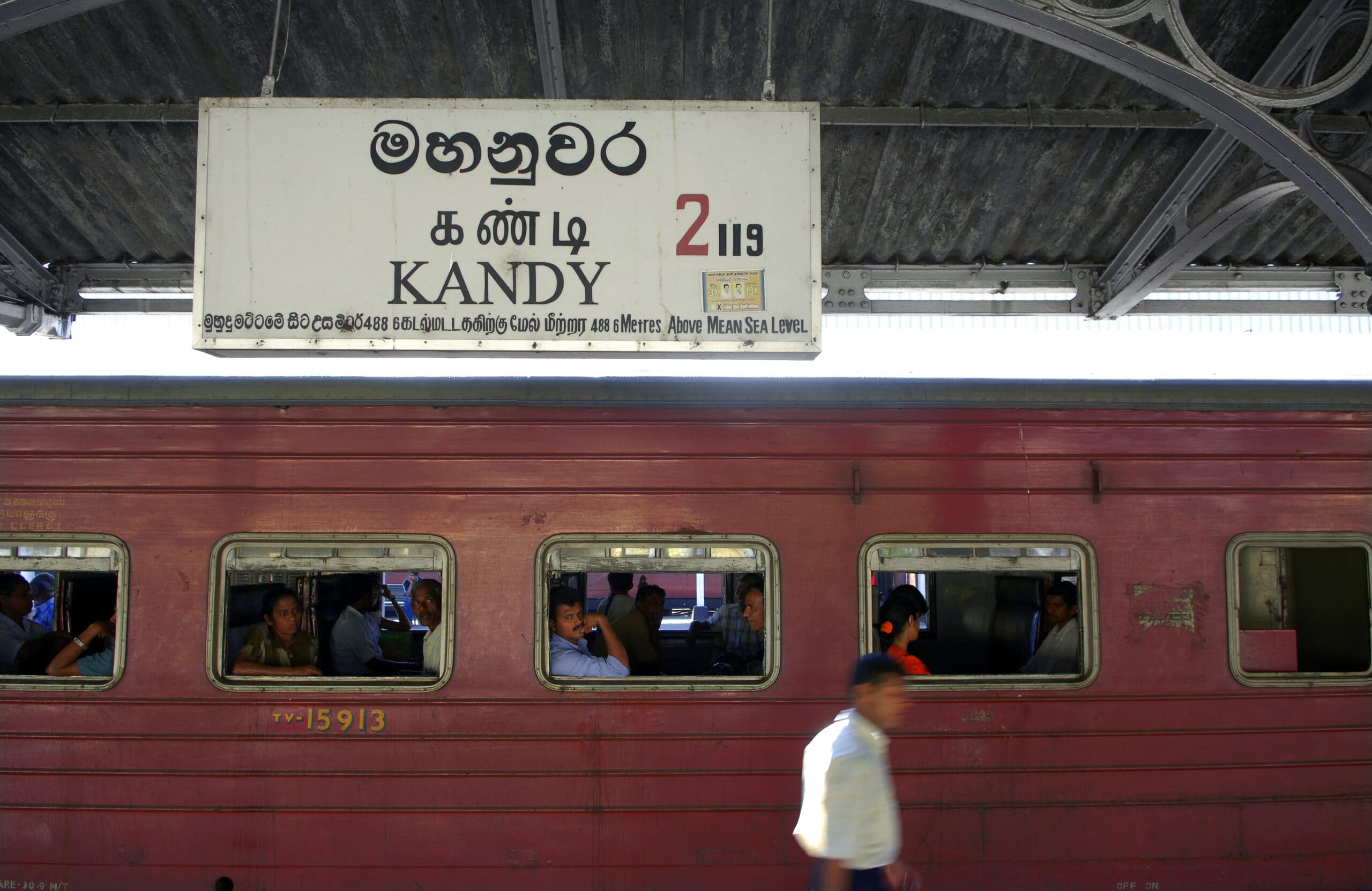 Six of the Best Family Holidays
Inspired by Penelope's article, the team at ETG has created a top six family holidays for 2023. Packed with immersive experiences, hotels that work particularly well for families, and incorporating some extra-special discounts – these holidays are our top picks for combining good value and the best weather all wrapped up in a once-in-a-lifetime adventure.
We also asked our friends at All Roads North to suggest an idea for North America too!
Family factor: Kerala offers fantastic food, fascinating history and stunning scenery, with plentiful activities packed into a navigable area. Lazy rivers, bustling towns and the unique landscapes of the highlands are on your doorstep.
When to go: October-April. Easter holidays can be stonking value in South India. The Christmas holidays work well but you must book well in advance. Late July / early August can work, though there is a higher risk of rain.
What to do: Hike and raft in Periyar National Park; unwind on the palm-fringed beaches of Mararikulam; tour historic Cochin's narrow lanes by tuk-tuk; hike to Munnar hill station, surrounded by cardamom plantations.
Reductions usually available for children under 12.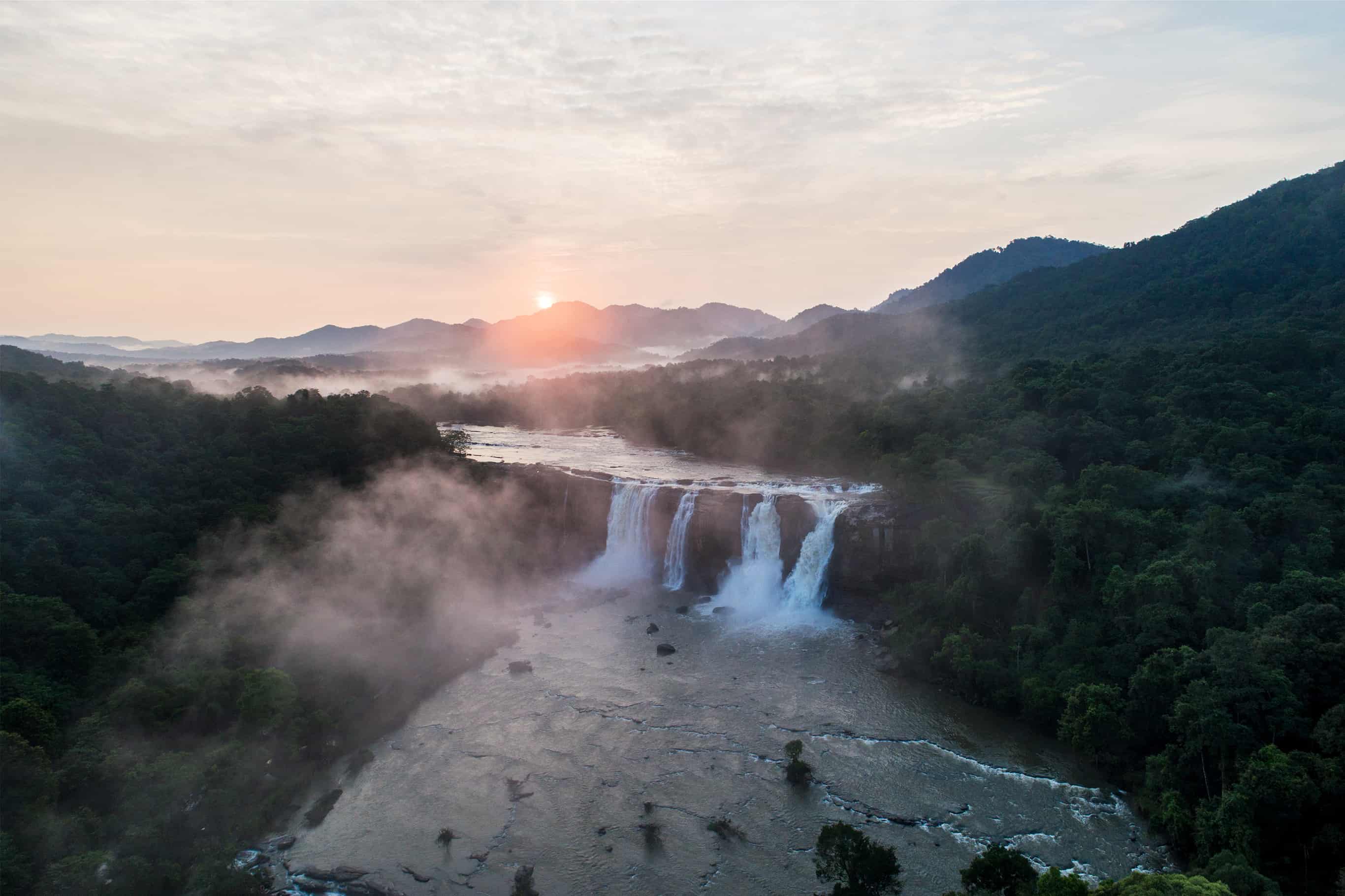 Family factor: Winding through Wyoming, Montana and South Dakota, this road trip gives you a taste of the unique culture of the American West. From an insider look at rodeos to bountiful wildlife sightings and old-style Western towns, this is a journey into the heart of America, taking a road less travelled than the popular coastal highways.
When to go: May-October
What to do: Wildlife safaris in Yellowstone National Park; riding horses on a dude ranch; riverside private dinners; a night under the stars around a campfire.
Cost: Talk to Sam at All Roads North for a bespoke quote.
Family factor: Avoid the traditional Cultural Triangle tourist route and set out from Kandy to the temperate climes of the tea country and Sri Lanka's eastern coast. After a rural retreat, get an adrenaline kick surfing the breaks at Arugam Bay. Wildlife watchers can spot elephants, monkeys and reptiles in their natural habitats.
When to go: This particular holiday has been designed for the Easter and summer breaks – Sri Lanka is a year-round destination.
What to do: Sample Sri Lankan culture in Galle; visit the vibrant temples of Kandy; walk the privately guided Pekoe Trail; go wild in Kumana National Park.
Reductions usually available for children under 12.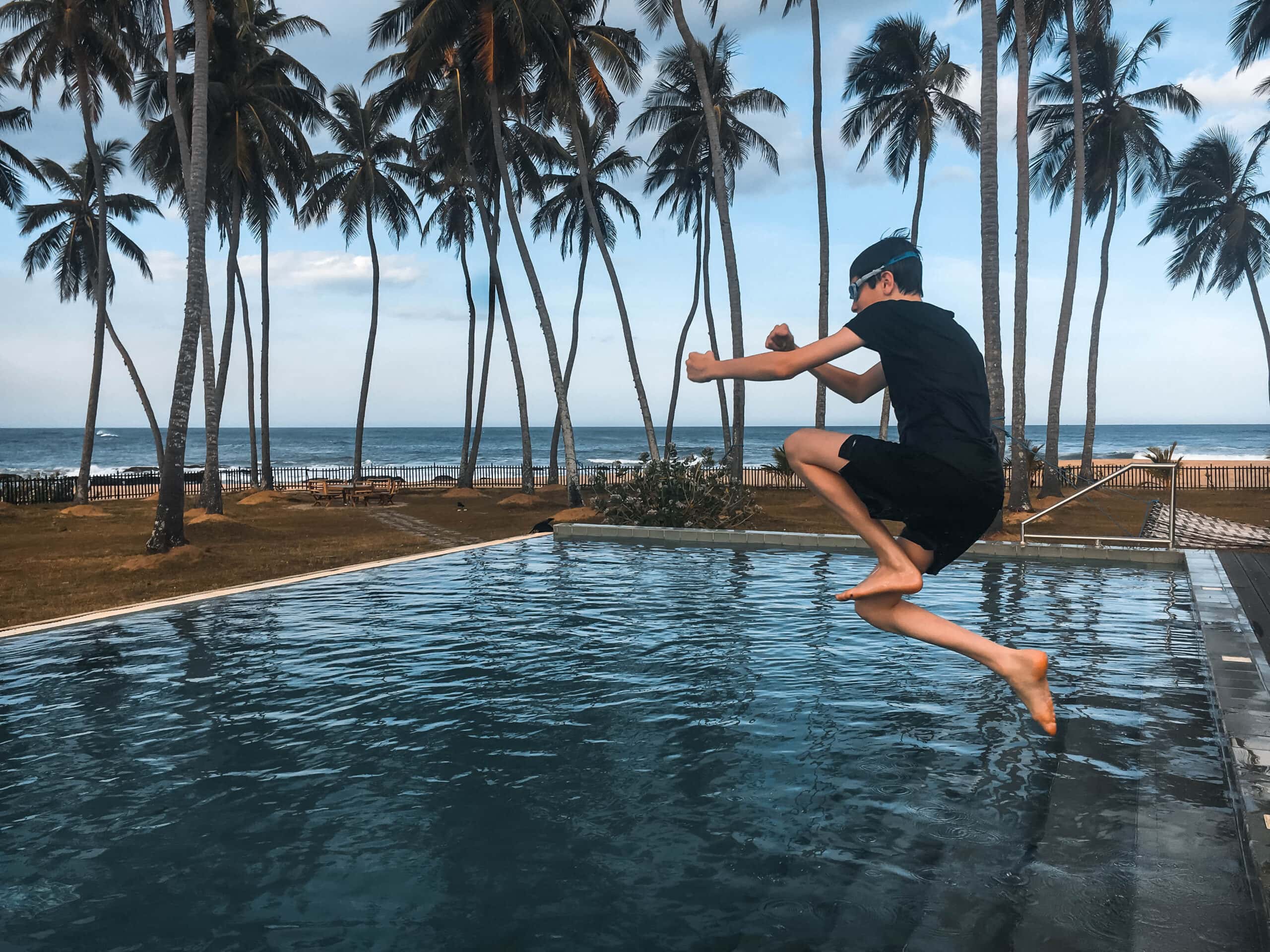 Family factor: While it's tempting to hop from Hanoi to Ho Chi Minh City by plane, your family will thank you if you take the train instead. Overnighting in the old school sleeper cars is great fun and will make everyone appreciate the luxurious hotels at the journey's end. By exploring the central coast, you'll experience fewer tourists and more consistent weather.
When to go: This particular holiday has been designed for the Easter or summer holidays – Vietnam differs in climate throughout the year depending on which part you are in.
What to do: Enjoy piquant northern cuisine from Hanoi's street vendors; delve into history at Hoi An's fort; relax on a remote beach in Phu Yen; explore the grottoes in Phong Nha Caves.
Reductions usually available for children under 12.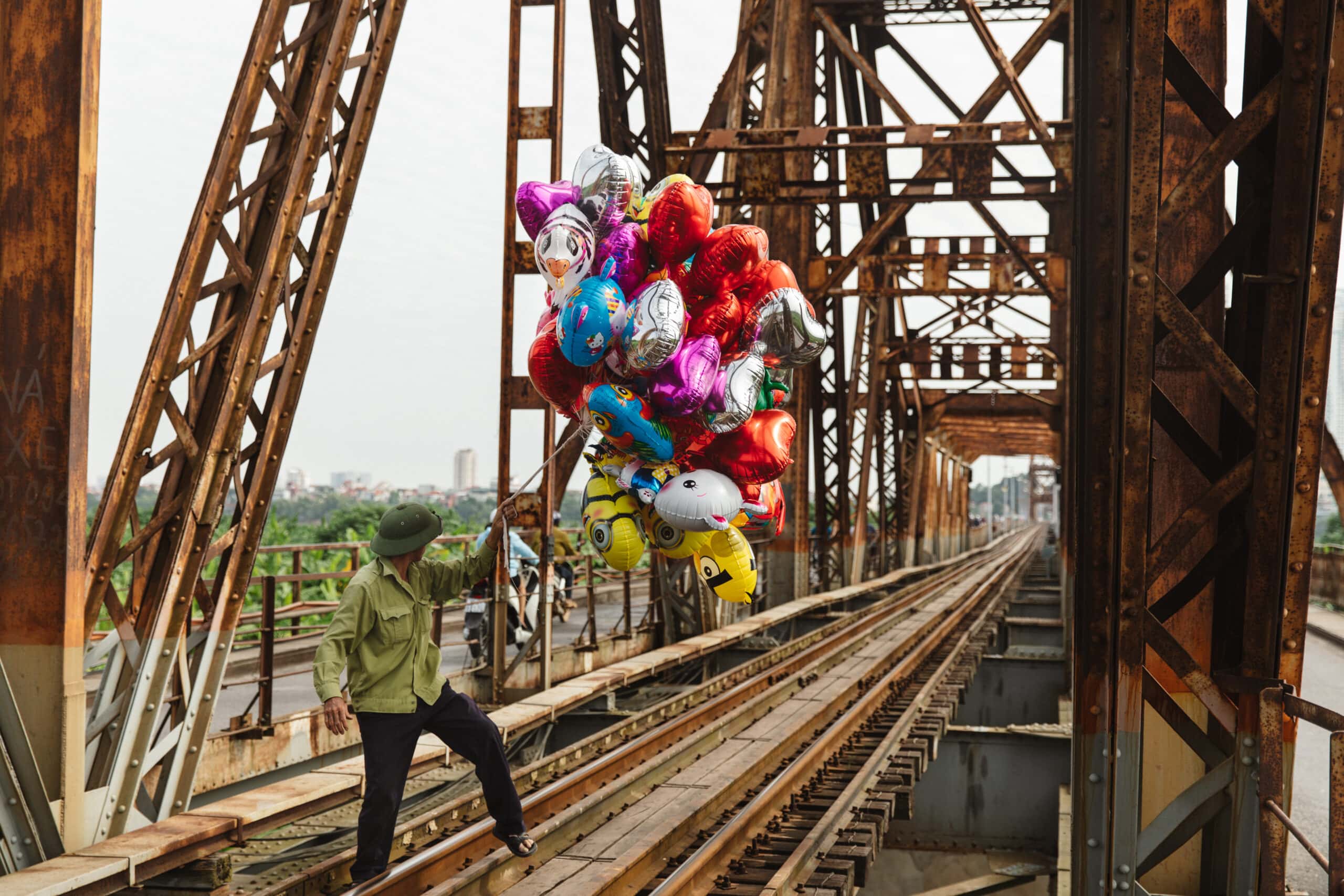 Family factor: Where can you hike in the mountains, take a 4×4 through the desert, chill in an oasis, then sink into beach life at the end of it all? In Oman, all these things are possible. Everyone will find an element that appeals, whether it's spotting wildlife, trying new food, having a high-octane adventure or experiencing a nomadic culture unchanged for centuries.
When to go: October-March. This trip is for October half term 2023
What to do: Camp overnight with Bedouins at Wahiba Sands; splash through a tropical wadi; discover tiny villages in the Jabal Akhdar Mountains; spot turtles on Ras Al Hadd beach.
Reductions usually available for children under 12.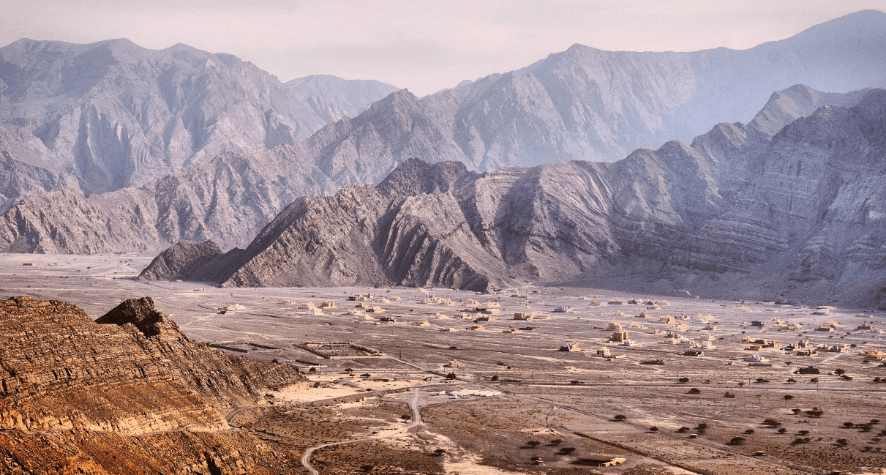 6. Bali and Sumba – The Actual Dream Holiday
Family factor: Faraway tropical islands, gorgeous hotels, adventure, immersion and more. It doesn't get any more special than this.  Explore the 'hidden' Bali with cycle rides and picnics amidst the glorious volcanic scenery and then a short hop to nearby Sumba, an hour away but a world apart.
When to go: Bali and Sumba are ideal during July, August and September. Literally perfect weather.
What to do: If what we had to suggest in Bali wasn't special enough, a brand-new hotel called Cap Karoso in Sumba will blow your mind. We love their sustainable credentials and the value for this summer is amazing for a hotel of this quality. That won't last.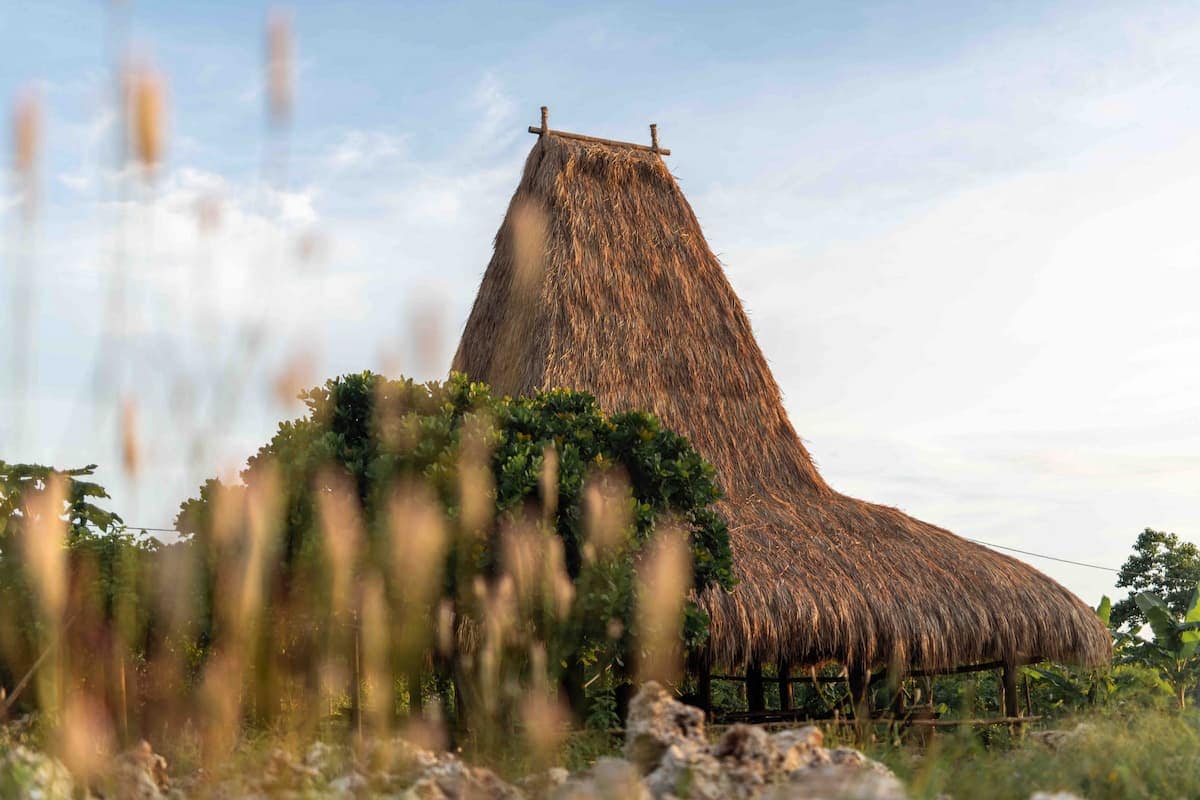 Family factor: Everyone loves Thailand for its food, islands, and buzzing cities. But there are great family adventures to be had off the beaten track, staying in heritage hotels and village community lodges. Then you can follow it up with some R&R on a hidden island gem.
When to go: November-April, though there are some great deals to be had during the European summer.
What to do: Visit village communities in the less travelled north and south; take the overnight sleeper from Bangkok; sail to a wildfowl reserve on Thale Noi; relax on the shore of the Andaman Sea.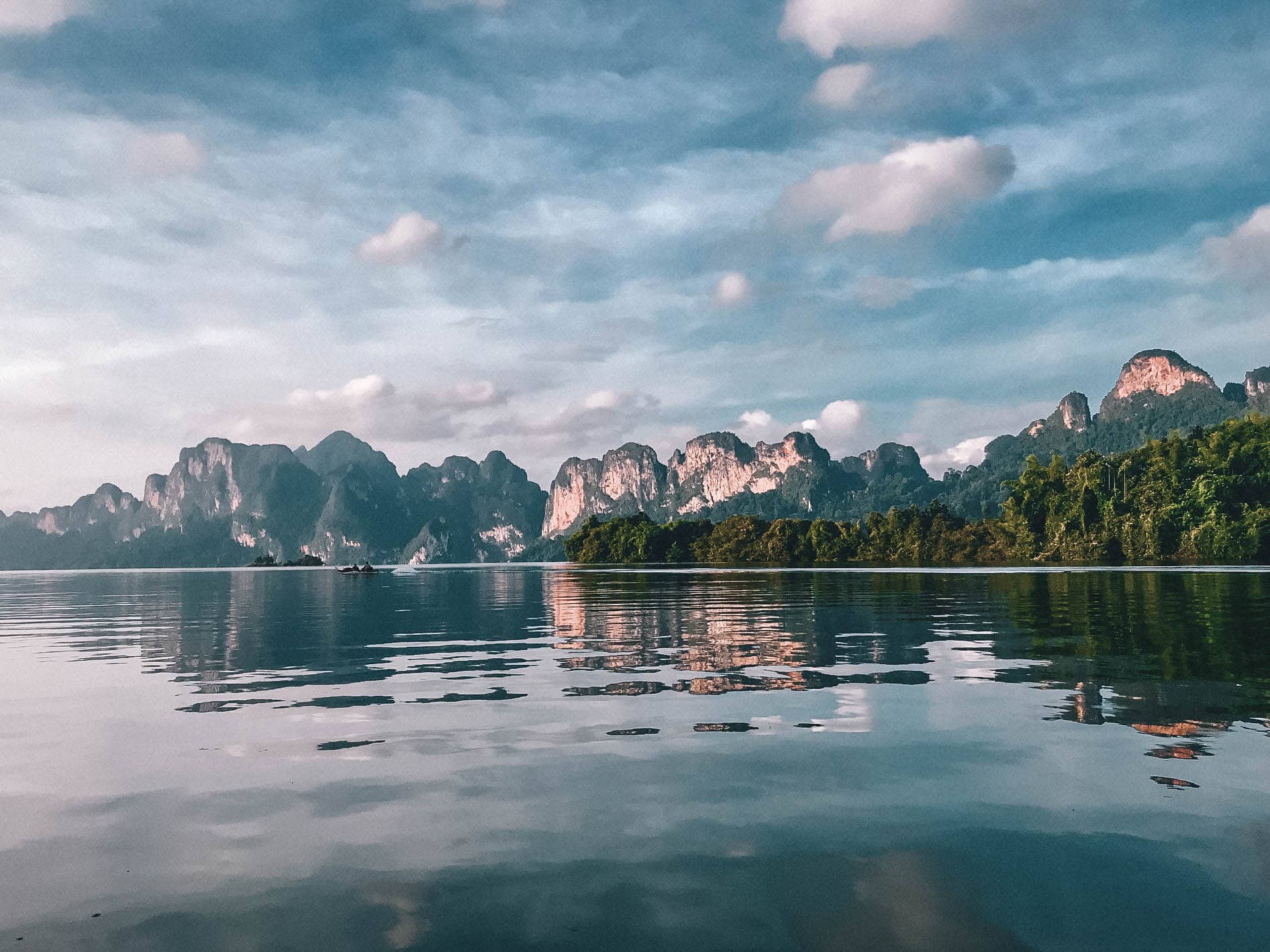 All Prices include hotels, lodges, camps etc. ETG's exclusive 'immersive experiences', internal transport (trains, cars, flights), entrances, private guiding, guide tips, a carbon contribution, and all breakfasts come as standard. As does our premium service, expertise and support before, during and after your holiday. We are ATOL and ABTA bonded.
*The holidays above are priced on four travelling based on school holiday travel as indicated. Prices may be lower outside of school holidays. There may be further reductions for children under 12 year's old.