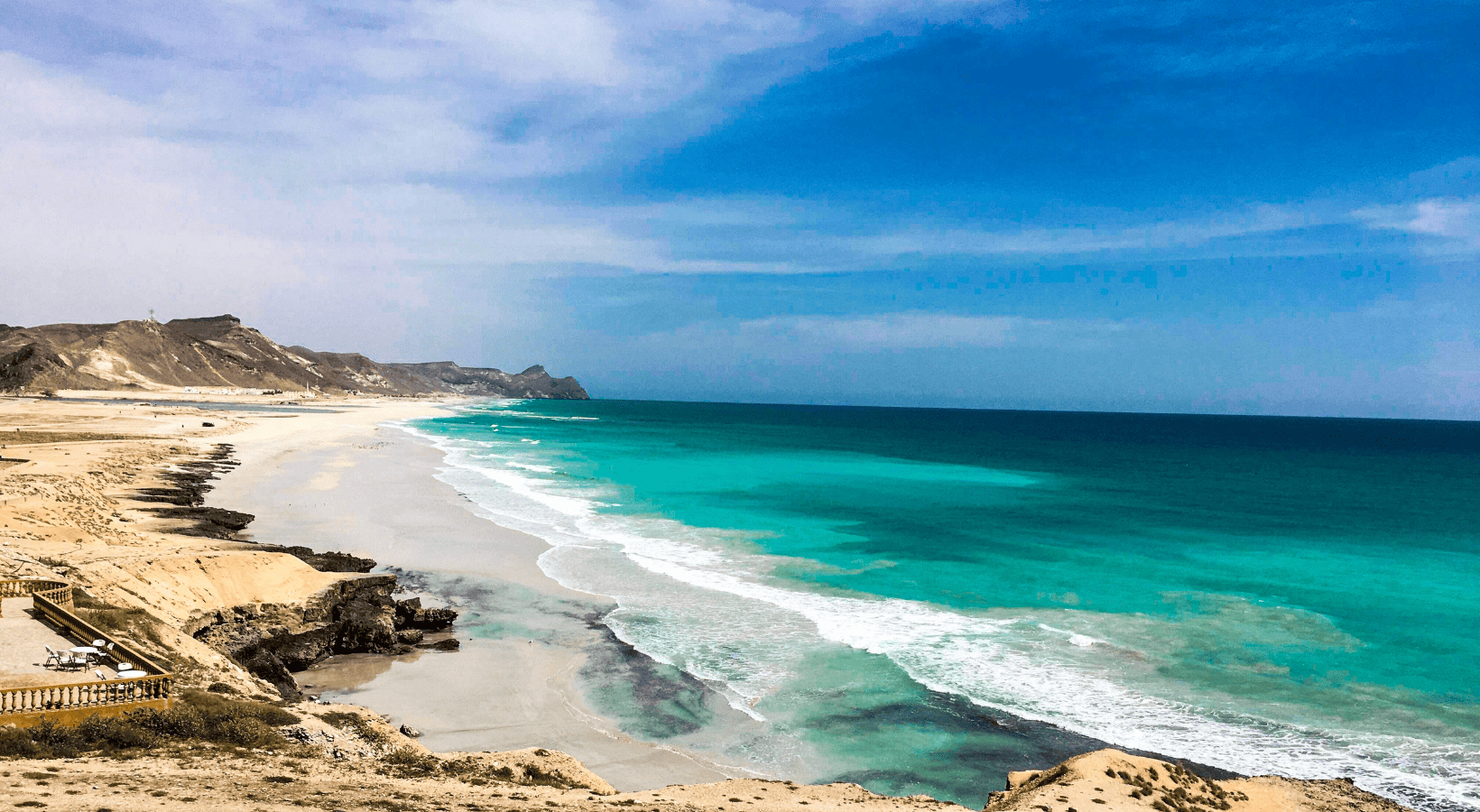 When conjuring images of travelling to Oman, beaches may not be the first thing to come to mind. Yet, the Gulf of Oman's turquoise waters surround this magical and welcoming nation. Each coastal town and city has its own unique landscape, which gives each beach a charming and individual character. From small coves nestled in the rocks to vast golden sand plateaus, the best beaches in Oman showcase the country's culture and natural wonders.
If you're planning a trip to Oman, we recommend exploring the rest of this article or speaking to one of our travel specialists. Your personal travel consultant will provide you with local and detailed information and help you plan your perfect Oman itinerary.
Top 8 Best Beaches in Oman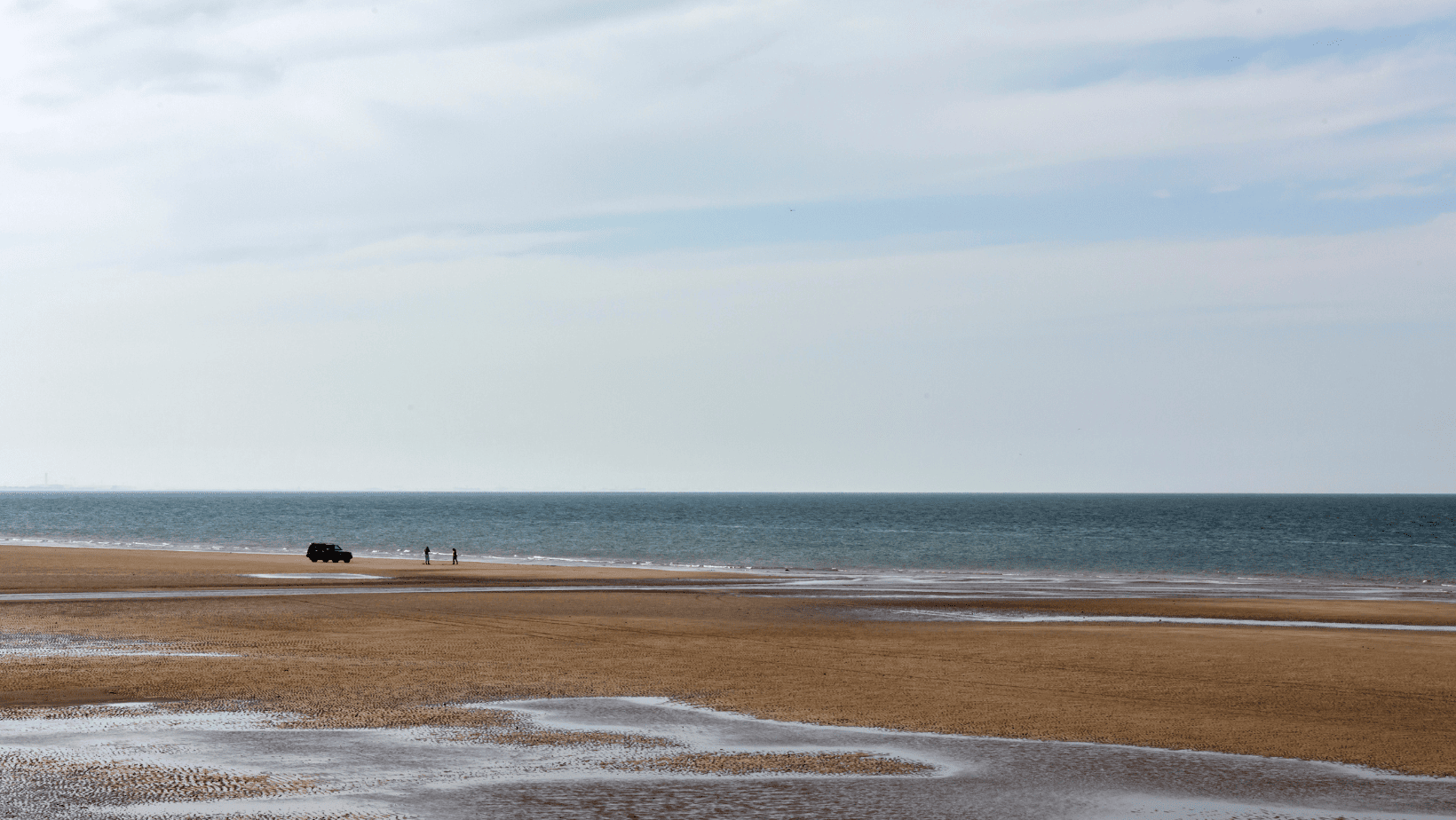 Located in the heart of Oman's capital, Muscat, Al Qurum Beach is a bustling and vibrant spot from sunrise to sunset. Visitors can enjoy walks, jogs, and bike rides along the golden sands, which stretch for miles. A palm tree-lined promenade runs alongside the beach, providing ample shade for those looking to escape the heat of the day or enjoy a cup of Arabic coffee at one of the many cafes or hotels along the strip.
As evening sets in, Al Qurum Beach becomes a popular spot for watching the sunset, attracting crowds who gather to enjoy one of the best beaches to see this beautiful sight in Oman.
For more, discover the best time to go to Oman.
Al Khaluf Beach
Al Khaluf is a charming fishing village located 400 kilometres from the capital, offering a perfect escape from the world. The beauty of this location is evident from the village itself. The temperature here is usually more comfortable than in the cities.
From the village, visitors can take a short stroll along the coast to reach pristine white beaches and explore the nearby rock formations. Just 30 minutes away from Al Khaluf is the area known as the sugar dunes, characterised by white and grainy textures that blend into the bright blue water. It's a sight that is hard to forget. However, visitors should take safety precautions when visiting this incredible yet remote area.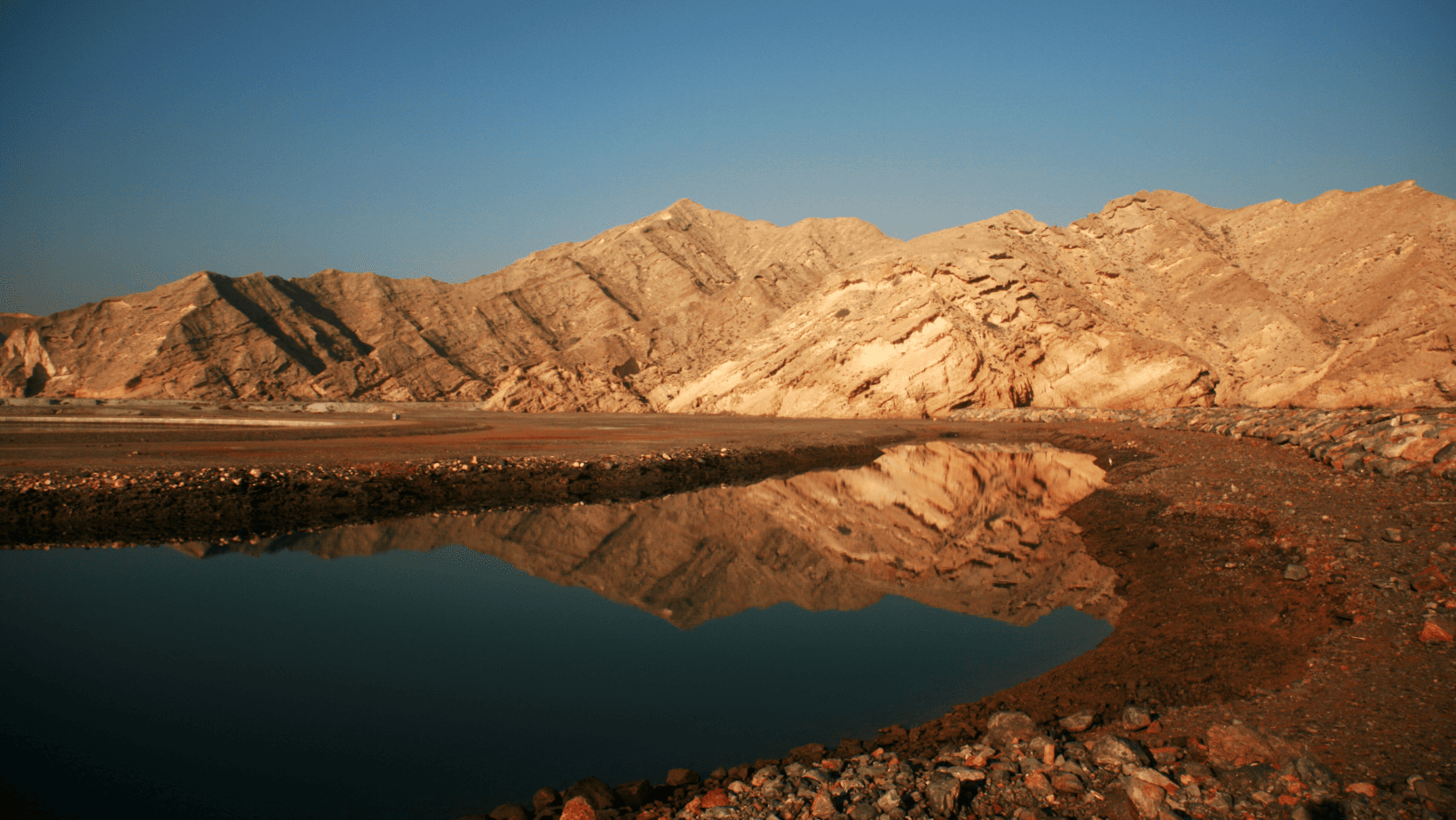 A short drive from Muscat through idyllic villages is Yiti Beach, a serene and peaceful escape from busy city life. This pristine stretch of soft golden sand and crystal-clear water is perfect for relaxing, exploring, and enjoying a day by the beach. While there are no restaurants or cafes at the beach, visitors can bring their own food and refreshments. Some even bring cooking equipment to unwind by the water. Although there are interesting rock formations which can offer some relief from the sun, during the peak of the day, it is advised to bring shade to escape the heat.
As the sun begins to set, the beach comes alive with the beautiful colours of the sky. With its tranquil surroundings and natural beauty, Yiti Beach is perfect for anyone seeking a refreshing break from the city.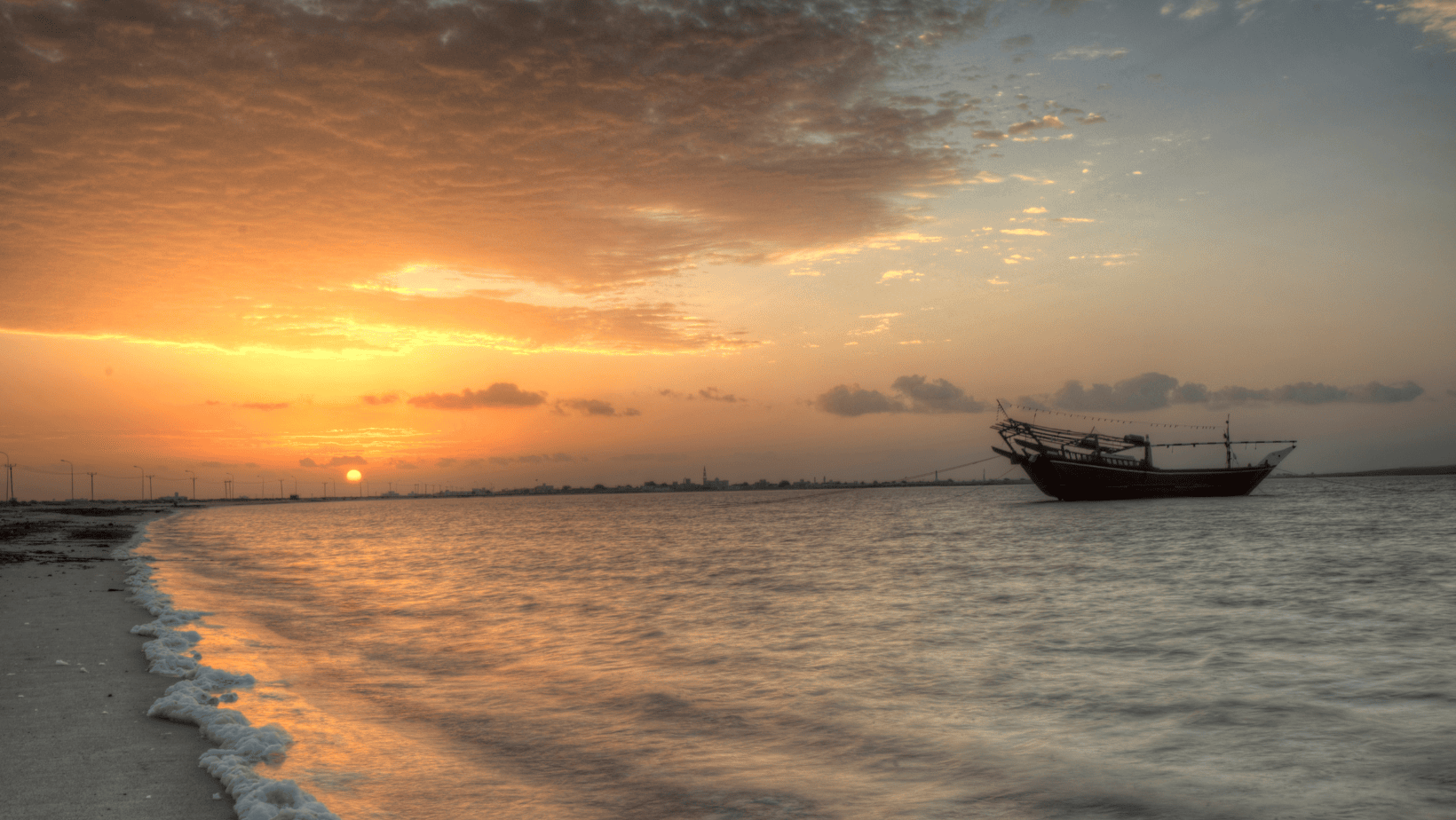 Ras Al Hadd Beach, located approximately 60 kilometres from Sur City, has a rich history dating back over 5,000 years. It has served as a sanctuary for ships seeking refuge from storms for centuries, and remnants of fighter plane runways from World War II can still be seen today. The beach is also a turtle reserve, offering stunning natural beauty with soft golden sand and clear blue waters. Visitors can explore the nearby rock formations, caves, and diverse marine life during low tide.
Between June and September, the endangered turtles can be seen emerging from the waves to make their nests in the sand, creating an unforgettable sight. Ras Al Hadd Beach's breathtaking beauty and serene atmosphere make it an ideal destination for families and anyone seeking to unwind and reconnect with nature.
Read our top tips for family travel in Oman.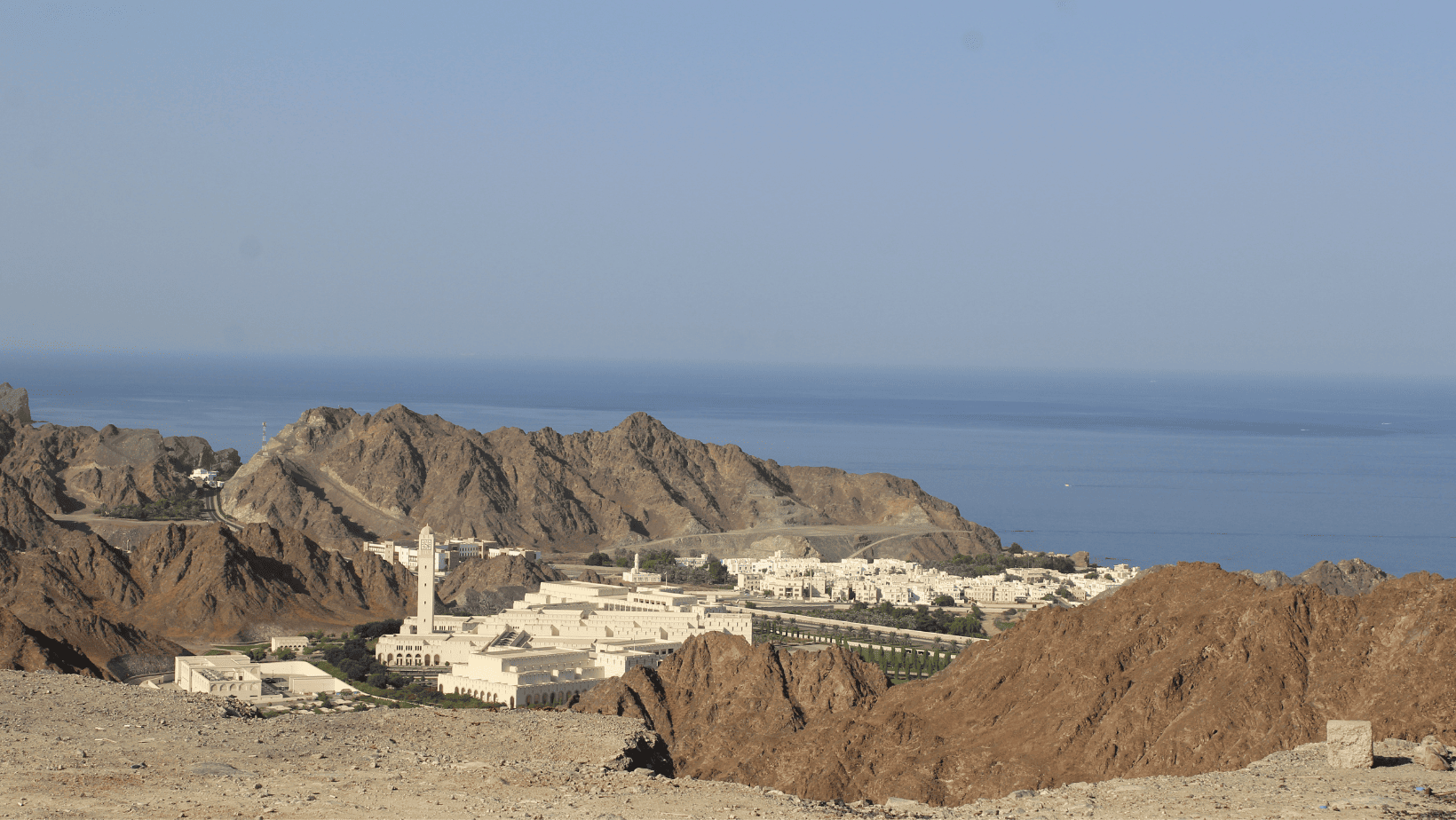 On the outskirts of Muscat, Qantab Beach is a tranquil escape from the hustle and bustle of the city. With crystal clear waters and buttery-soft, golden sands, it's the perfect spot to relax under a coconut tree and unwind while absorbing the stunning views of the rugged coastline. Visitors can take in the nearby fishing village or enjoy a traditional Omani meal at one of the many restaurants that line the beach.
Qantab Beach is perfect for adventurers as well, as visitors can take a boat ride to explore the hidden coves and caves that dot the coastline, adding an exciting element to their beach experience.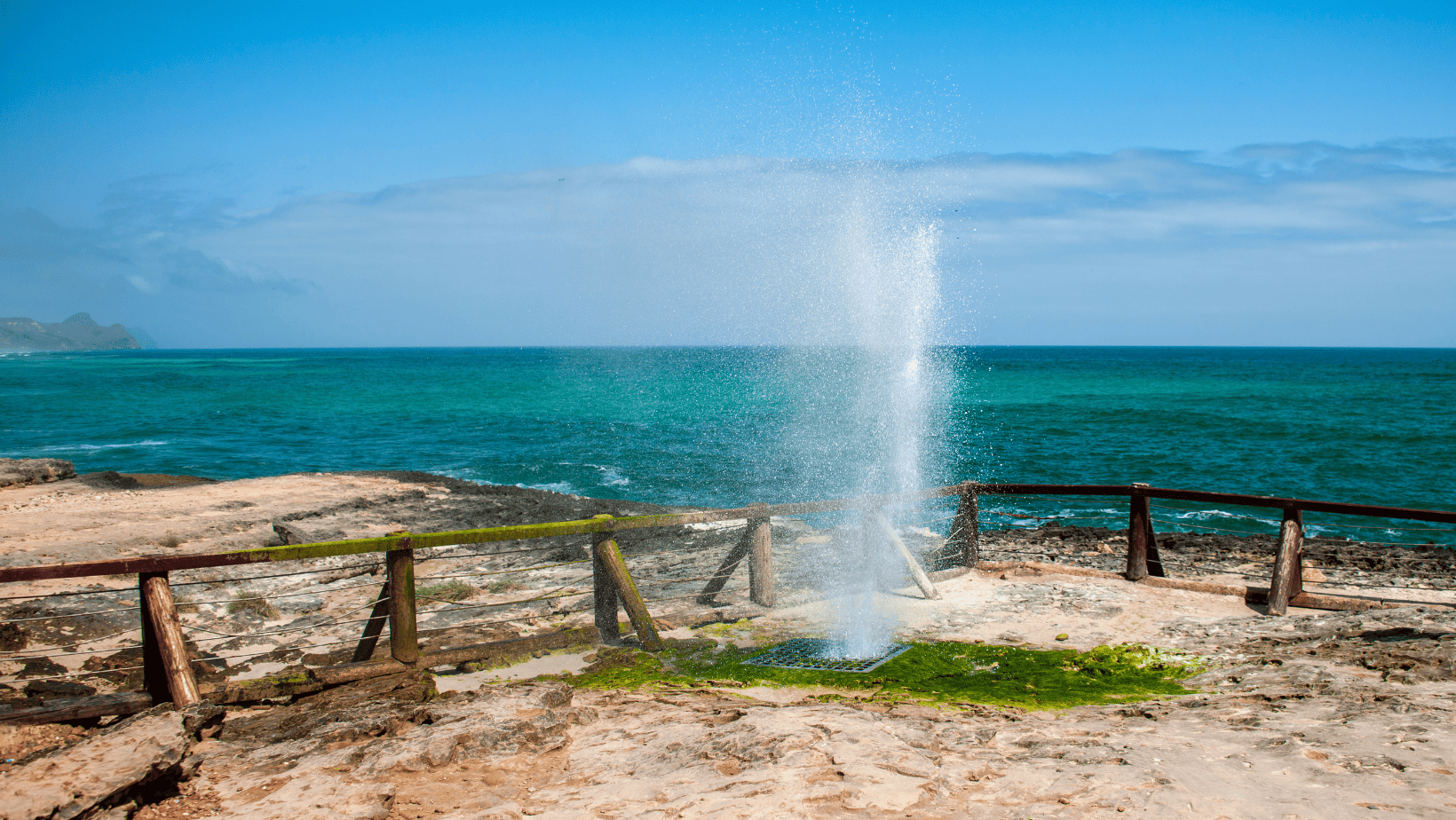 One of the most unique and exciting beaches in Oman is Al Mughsail Beach, Salalah. This breathtaking stretch of coastline boasts clear waters, soft sands, and a dramatic rocky landscape that will leave you in awe.
What makes this beach particularly special are the natural blowholes – a geological wonder where sea water rushes up through the rocks and bursts into the air, creating an impressive spray that can reach up to 30 metres high. This spectacle has become one of the main attractions of the beach and is truly a sight to behold.
Another feature not to be missed when visiting Al Mughsail Beach is the nearby Marneef Cave. Accessible via a wooden footbridge, the cave features a natural pool surrounded by stalactites and stalagmites, adding to the mysterious and otherworldly atmosphere of the beach.
If you're looking for a wild and stunning beach, Tiwi Beach can provide just that for your trip. It's described as a hidden gem, and the colour of the water here is a real jewel. The beach itself is approximately 1 hour and 20 minutes from the capital, Muscat.
The water here is full of life, with colourful coral and an abundance of fish. It's worth bringing snorkelling or diving equipment to make the most of your time in the water.
From the beach, you can follow a trail to nearby Wadi Shab, which offers picturesque views along the way.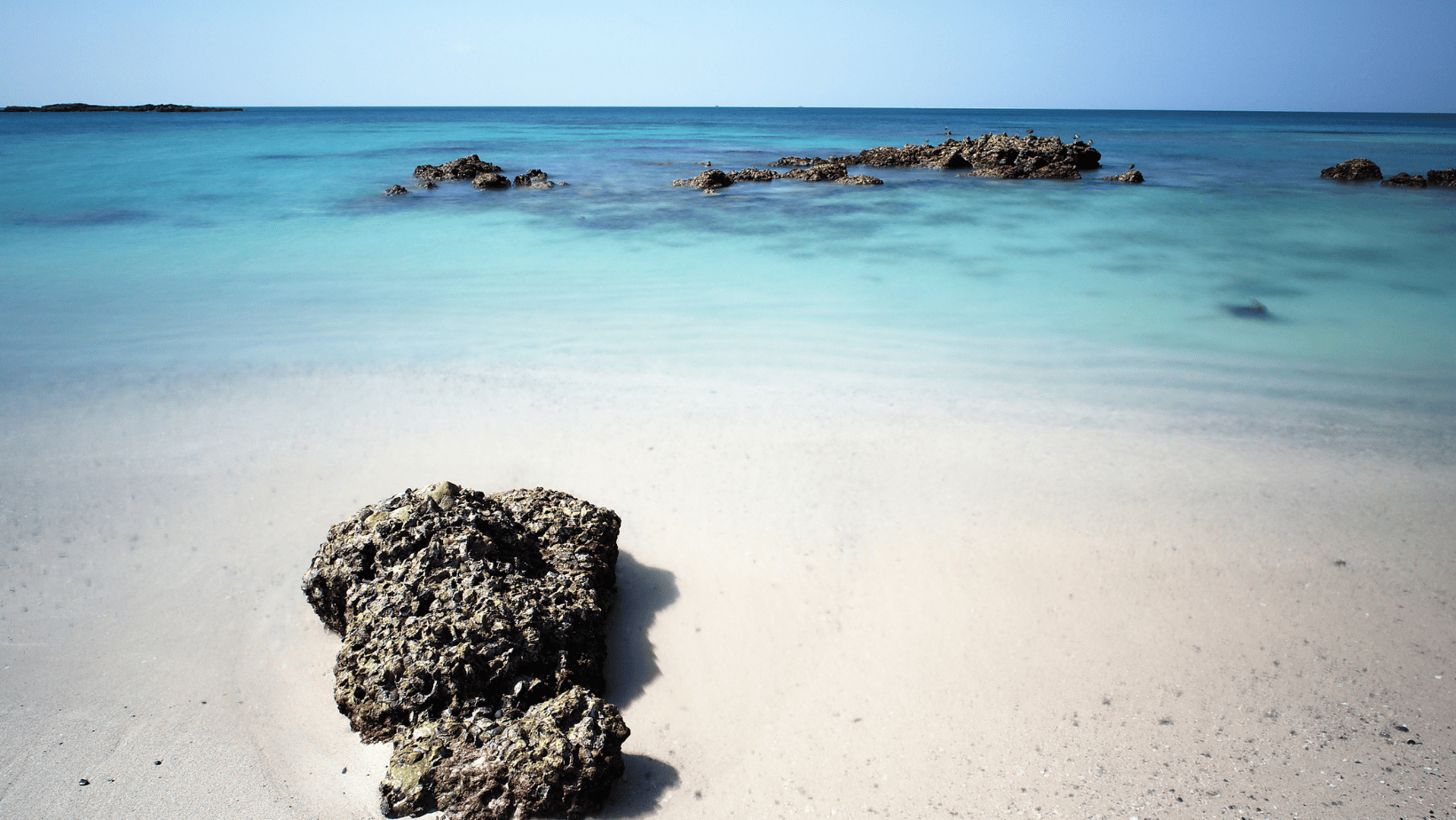 Masirah Island is truly a unique destination for adventure seekers and nature lovers. Its stunning beaches are a paradise for kitesurfing and windsurfing enthusiasts due to consistent wind flow and flat lagoons, making it perfect for learning and practising tricks.
Besides water sports, Masirah Island is also a great destination for wildlife enthusiasts. The island's surrounding waters are home to a diverse range of marine life, and during the nesting season, visitors can witness endangered turtles laying their eggs on the beaches, a sight that is truly awe-inspiring.
Whether you're looking to explore the island's stunning beaches or get up close to its diverse wildlife, Masirah Island is a destination that offers unforgettable experiences for all.