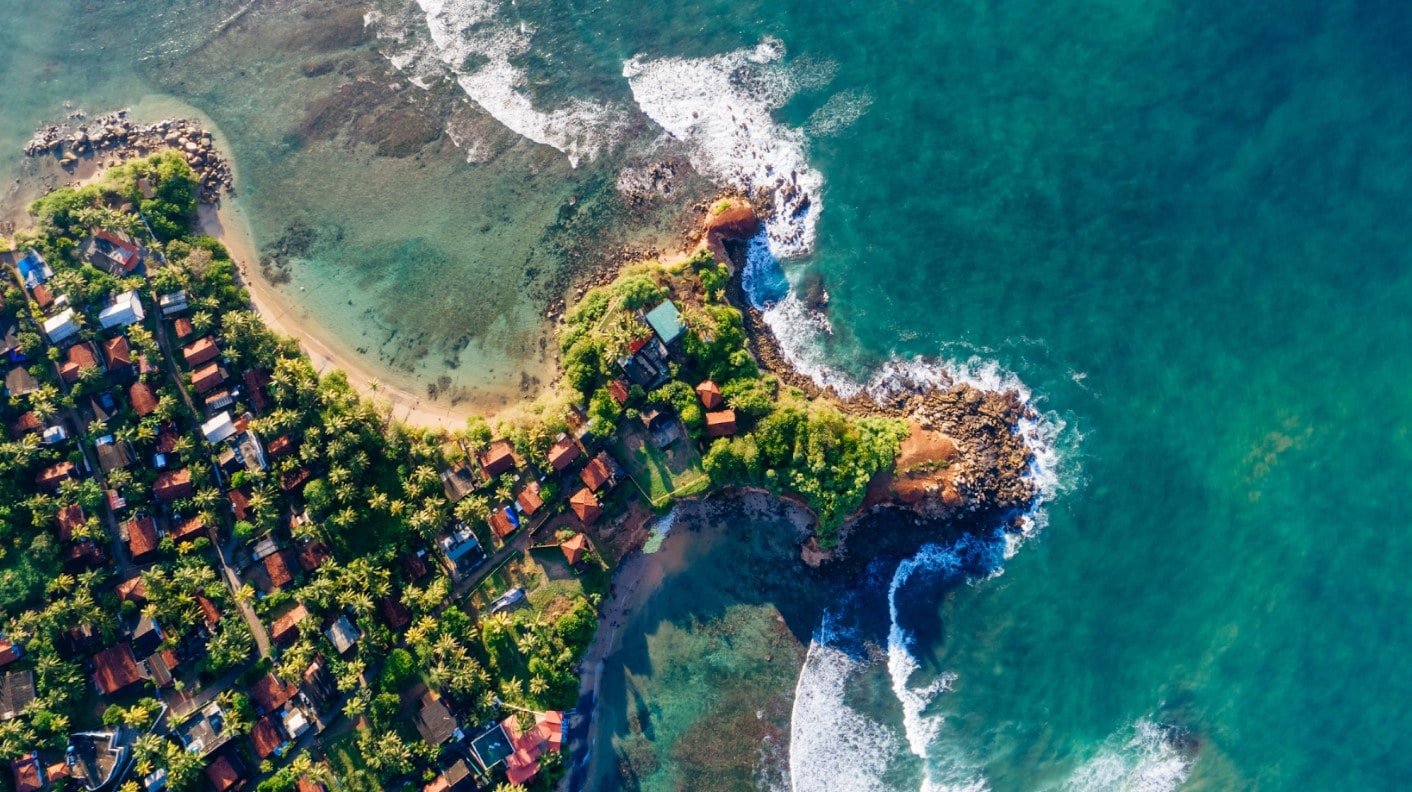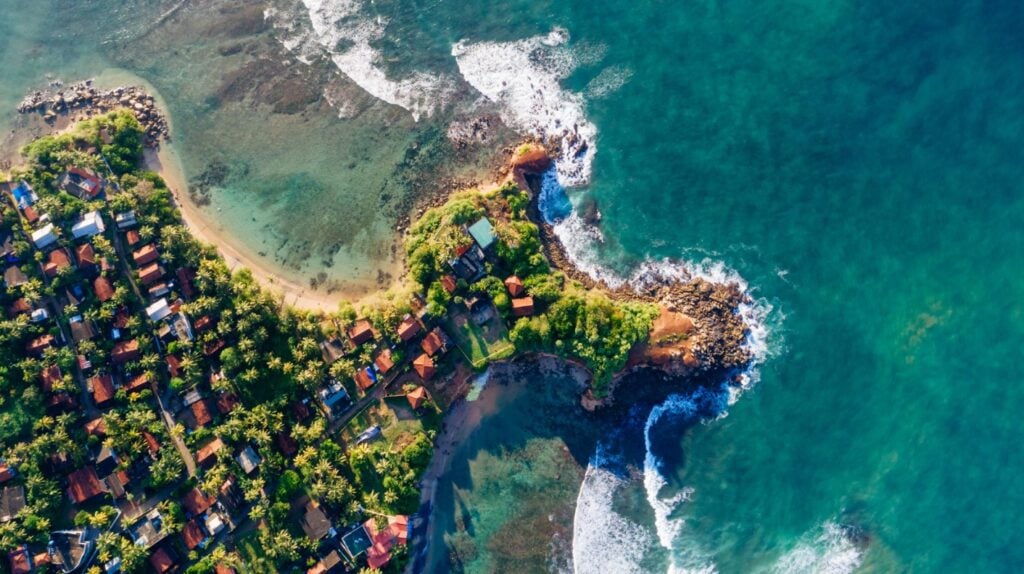 Is a Trip to Sri Lanka and The Maldives Worth It?
If you are planning a trip, a family holiday, or a honeymoon, then you may be considering Sri Lanka or the Maldives. These incredible countries are raved about and recommended by travellers across the world, as well as being two very photo-worthy locations. With many having these countries on their bucket lists, it can leave us wondering if a trip to Sri Lanka and the Maldives is really worth the journey and the money. 
Where is Sri Lanka and The Maldives? 
Both Sri Lanka and the Maldives are located in the Indian Ocean, south of India. This geographical location blesses them with unparalleled beauty. From the weather to the water, these islands have so much to offer visitors. 
Flights are relatively straightforward from the UK with direct flights offered to Sri Lanka as well as options with layovers. Typically, it can take between 10-15 hours to travel depending on the route. 
+Close Together 
If you're wondering whether a visit to Sri Lanka or The Maldives is worth it, then their proximity to each other is a reason to go. Only an hour's flight stands between the two destinations. Combining both countries means that you can explore two unique countries without a long and uncomfortable transfer. 
+ Culture
Being islands, the culture in these two nations is unique. They have been influenced by neighbouring societies, yet have maintained their distinctive culture. Although only 755 km apart, the culture in both Sri Lanka and the Maldives differs. Sri Lanka's culture is a fusion of its present religions. Buddhists, Hindus, Muslims, and Christians all have a place within Sri Lankan society and give the culture its vibrancy. The Maldivian culture is influenced by its official religion: Islam. On these tiny islands, you'll find mosques and Islamic customs woven into daily life. The country is passionate about preserving its natural beauty and wonder. Despite their differences, there's a common love and kindness across both these nations, providing visitors with an experience that's truly worth it.
If you're interested in knowing about safety precautions, check out the blog article 'Is it safe to travel to Sri Lanka right now?'.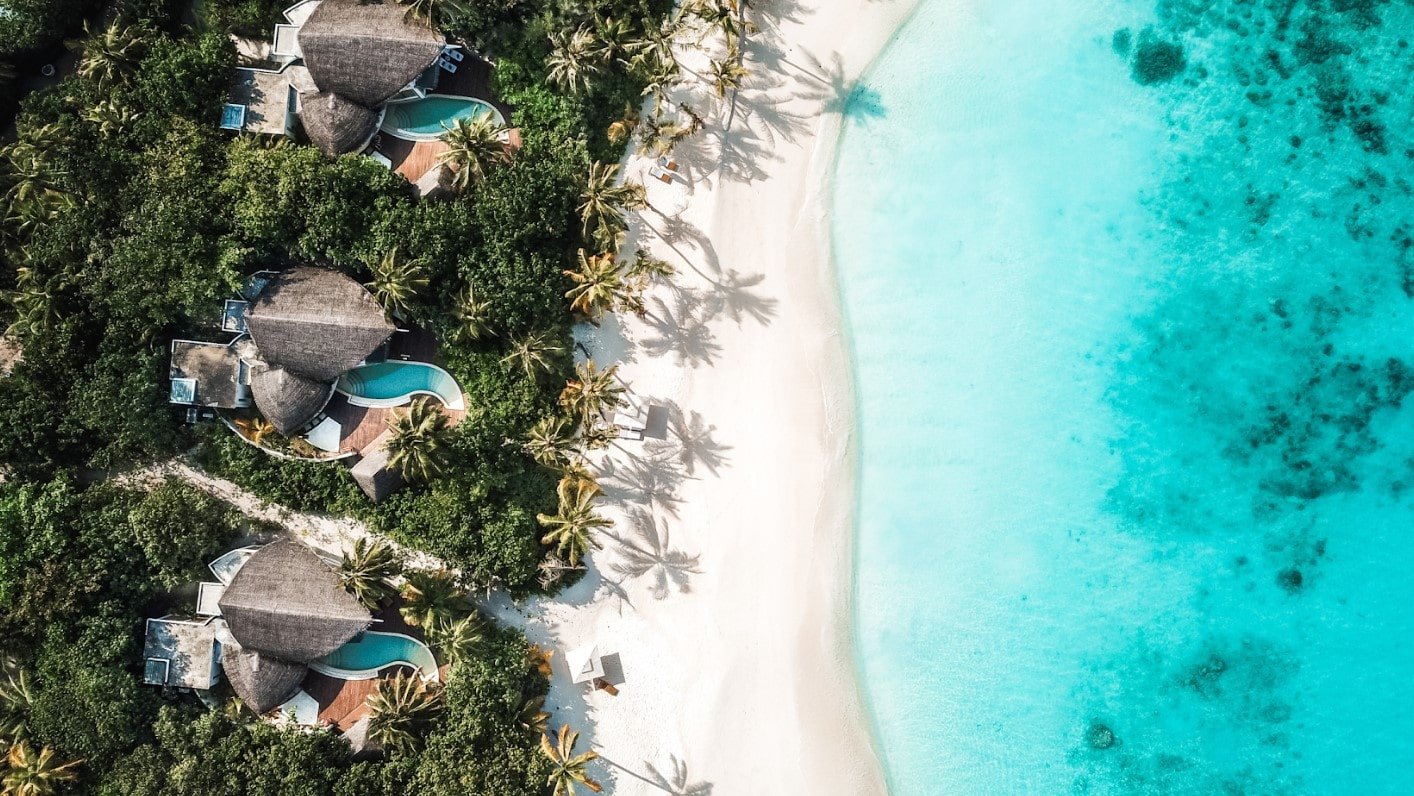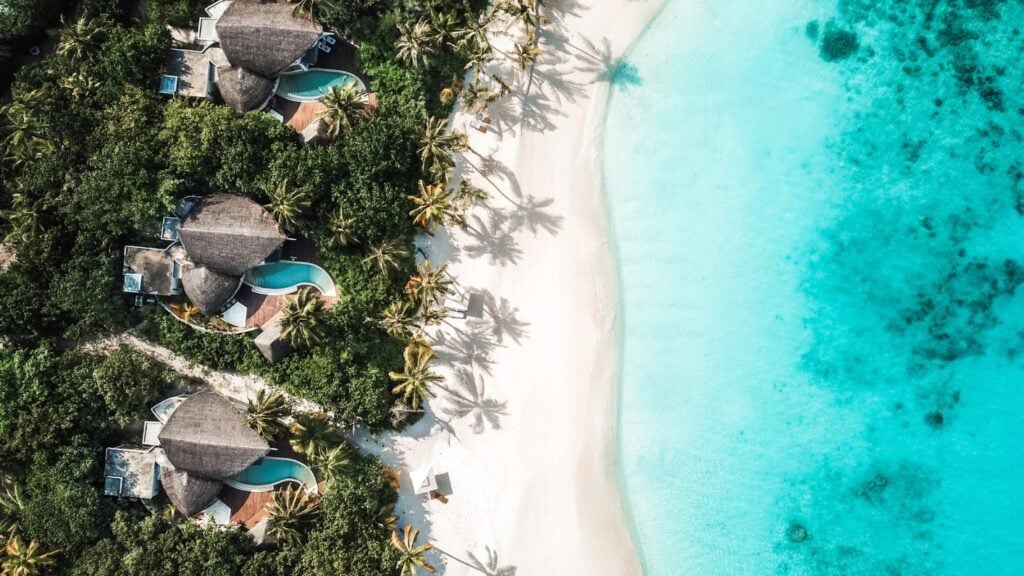 It is well known that travelling to Sri Lanka and Maldives takes time and can come at a higher price point due to its remote location. These idyllic islands require more logistics to visit than the mainland countries. Although this does add to its charm, it limits the transport and accommodation choices and makes for a relatively concentrated market in terms of where to stay, and who to fly with. This may impact travel as airlines, hotels, and travel operators have less availability.
The Maldives is renowned for its luxury resorts with private villas on the most remote and smallest islands. Often, the best way to reach them is by private seaplane, which comes as an extra journey from the international airports. However,  despite the extra journey, the reward of travelling to the Maldives is priceless, which many say is time well spent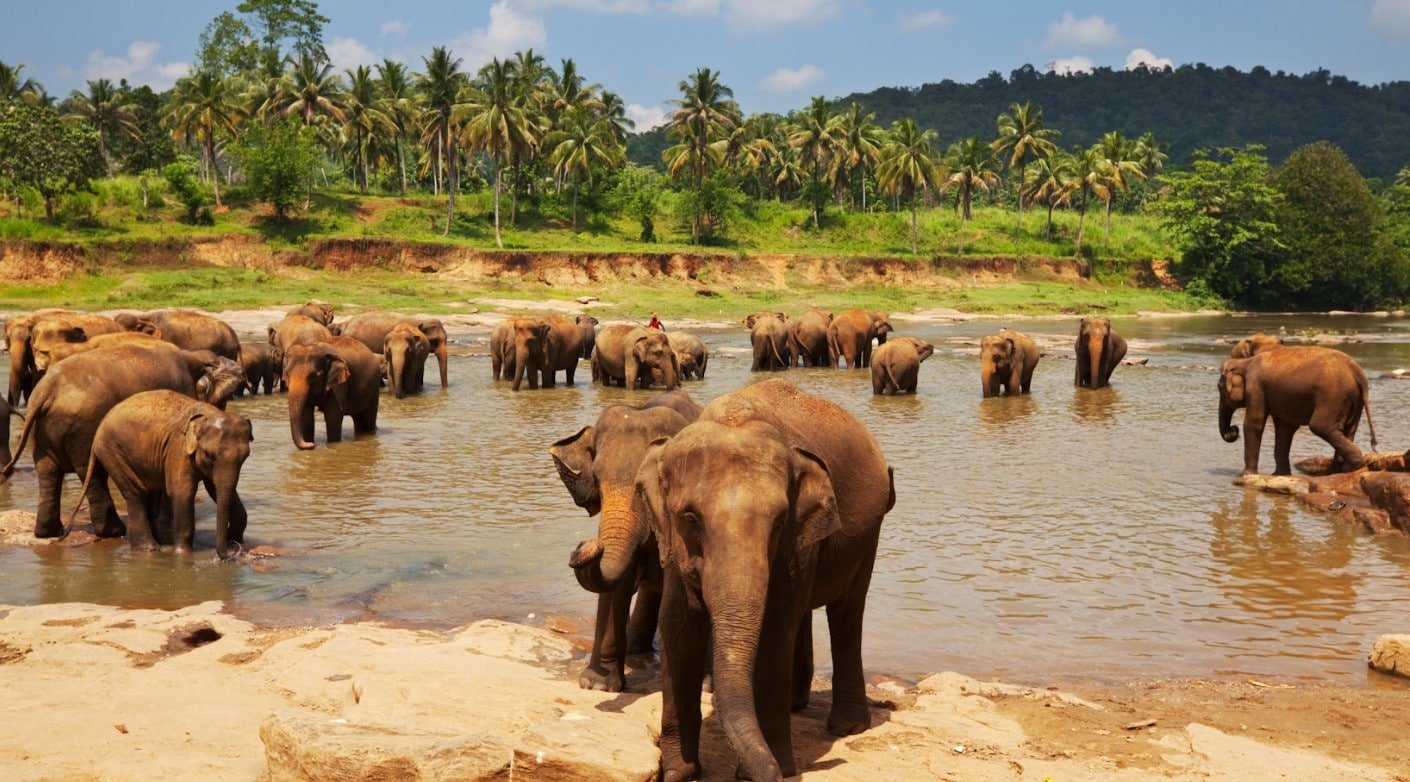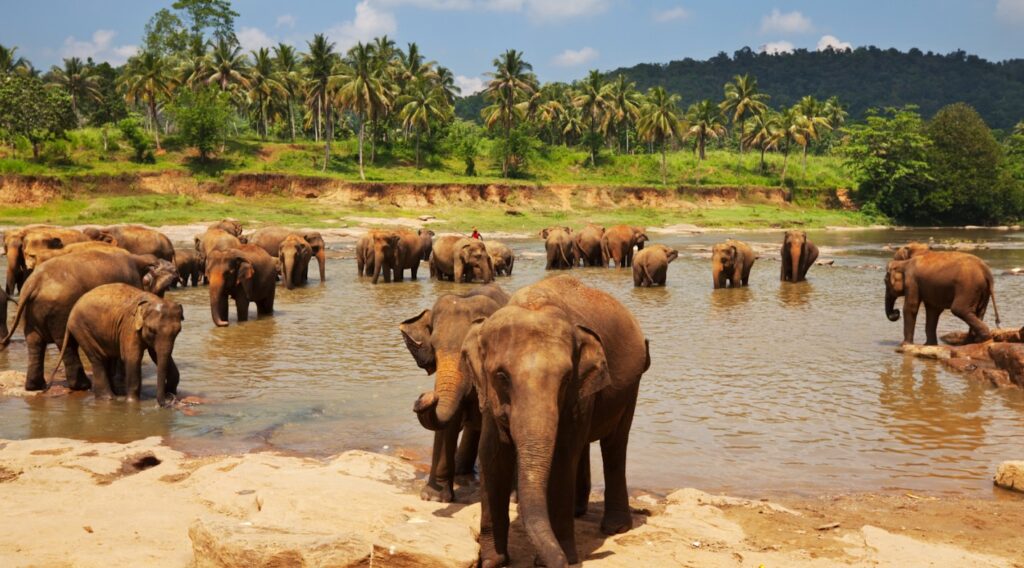 + Nature
Combining these two countries gives you everything you are looking for in nature, from diverse wildlife to white sand and crystal-clear water. In Sri Lanka, you find yourself exploring the inland tea plantations and nature reserves, and spotting elephants, leopards, and more. Whereas the Maldives takes you into the ocean, snorkelling over coral reefs, swimming with gentle sharks, and leaving footprints in unbelievably soft sand.
– Tiring 
Doing two countries in one trip can be tiring, especially when you kickstart your travels by exploring the towns, cities and coasts of Sri Lanka. Travellers sometimes find themselves overwhelmed by the experience and realise that they need a break to unwind. This makes adding the Maldives after Sri Lanka worth it. After exploring mountains, national parks, and cities, there is no better way to unwind and relax than in the Maldives.
So, is it worth it?
If you're looking for culture, nature, and relaxation, then visiting Sri Lanka and the Maldives is worth it. Both of these incredible countries have something different and unique to offer. Their close proximity to each other makes it an ideal adventure and will leave you satisfied with how you've explored the islands tucked into the heart of the Indian Ocean.
For help in planning and booking your Sri Lanka and Maldives adventure, talk to Experience Travel Group. Our travel experts are on hand to provide bespoke and tailored tours so you can get the most out of your trip.