A byword for bliss, the Maldives are exactly what you imagined - remote, relaxing, re-energising, and really, really beautiful. Immaculate white sands, impossibly, unforgettably, azure seas. A kaleidoscope of vivid corals and spectacular marine life.

Twelve hundred island, twenty six coral atoll awesome, you'll discover The Maldives reclining lazily into the Indian Ocean well off the western shores of Southern India and Sri Lanka. Pure, pristine beaches and mind-blowing snorkel and dive sites envelop every resort island. If you're lucky enough to visit a local island, rich in Maldivian culture, mosques, music and morashi, your holiday will be created to deliver a specific and very real contribution to the economic, social or environmental well-being of the islands.

Go resort, go local… just go.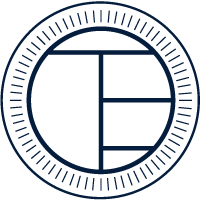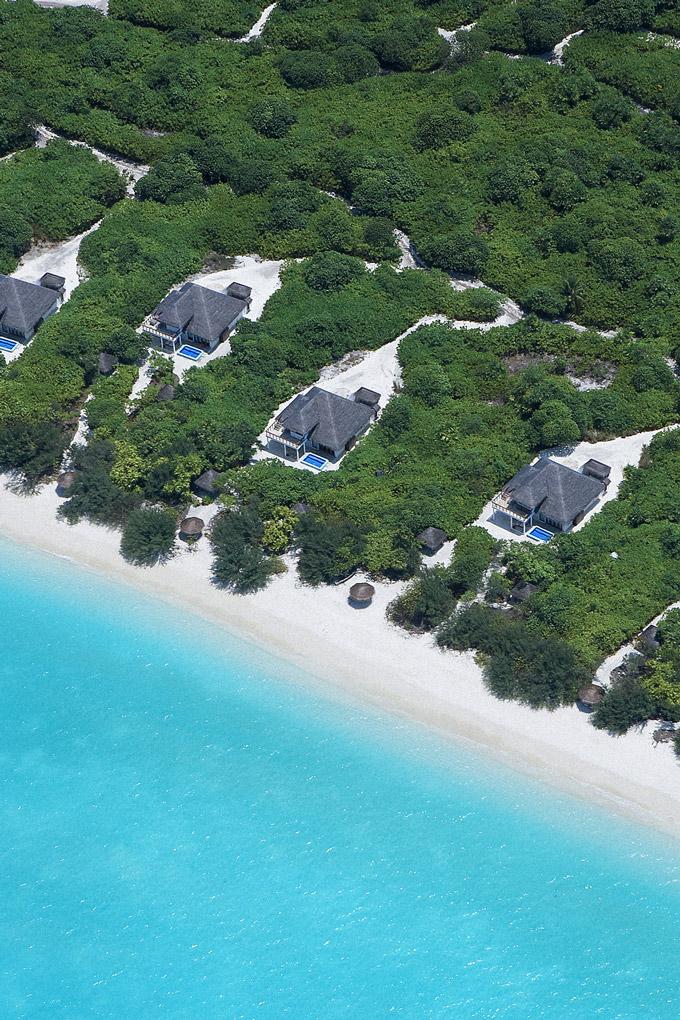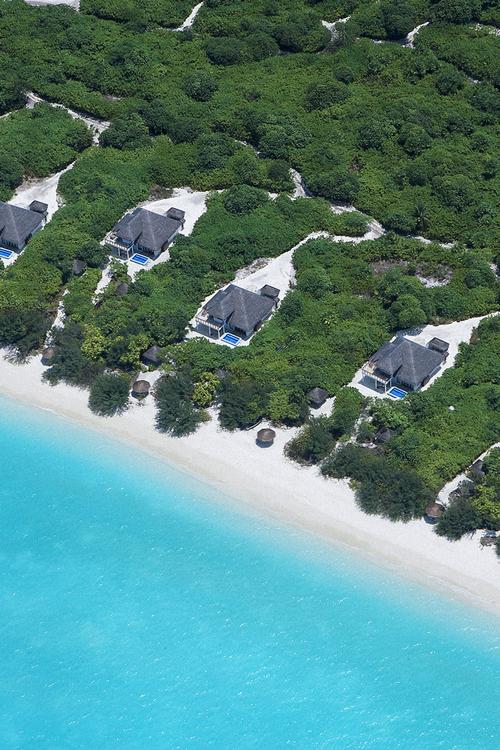 THE ESSENTIAL
MALDIVES
Ever wanted just to get away? Really get away? Right away? Robinson Crusoe, Desert Island Discs, Cast Away away? Then experience the magic of the Maldives.
The perfect after-Asia afterparty - an impeccable post-immersion retreat, all sunshine, chilled vibes, languorous lagoons and loungers.
With so many epic islands and such a bewildering array of resorts, choosing your luxury Maldives holiday can be a little tricky. So talk to us. We'll be sure to guide you towards your perfect Maldives holiday, whatever your tastes.
Popular Types of Holidays in The Maldives
Whatever you want from your holiday, you're sure to find it in The Maldives.
If there was an undisputed world champion of beautiful beaches, clear blue waters, clearer blue skies. snorkelling, scuba diving, watersports and heavenly hotels, The Maldives would reign supreme. Enjoy fun-filled family time, slow-motion subaqua explorations or simply get horizontal and soak up the rays.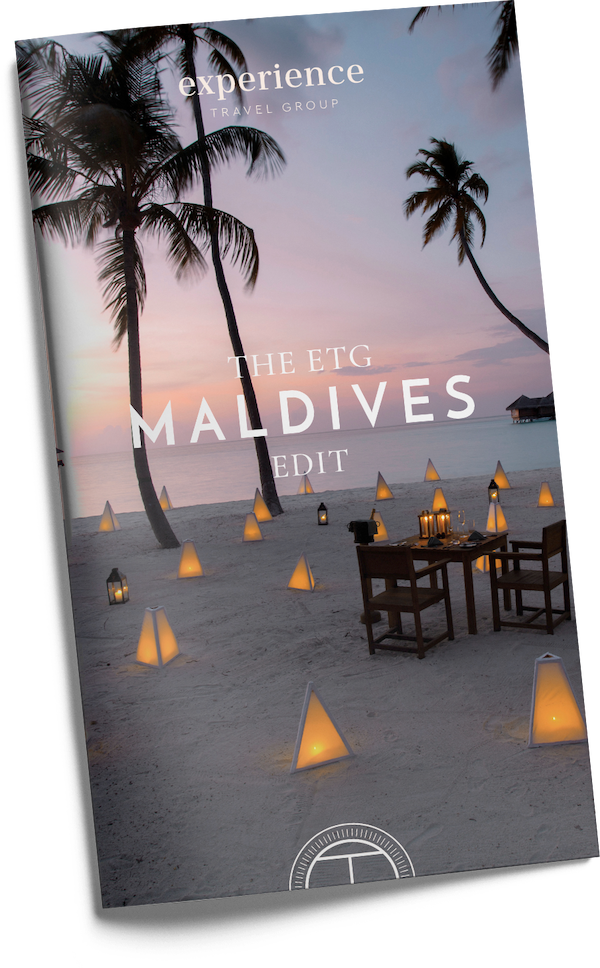 The Maldives Edit
With SO many Maldivian resorts to choose from - many of which, let's be honest, look pretty similar online - it can be tricky to tell which is the right one for you. So our experts created this guide to their top ten hotels and experiences across the country. Whether you're looking for wildlife encounters or the ultimate luxury, this where you'll find the best of the best.
Download Now
There's magic in the Maldives air. Magic underwater too
There's magic in the Maldives air. Magic underwater too, with an astonishing array of beautiful marine life, that, equipped with just a humble snorkel, is free for you to experience up close. Ideally, you'll want a resort with its own 'house reef' close to shore and easily accessible. A resort like Makunudu North Male Atoll, Anantara Kihavah Villas in Baa Atoll, or Six Senses Laamu in the Laamu Atoll.
Luxury Maldives holidays for adults only? Certainly. There are plenty of small island resorts with either a minimum age or adults-only policy - resorts like Baros or Komandoo - ideal for couples or if you're going it alone.
There are plenty of family and child-friendly resorts too. Resorts with appropriate meal plans, room sizes, facilities and even safe swimming lagoons for the perfect family holiday. Some hotels like Anantara Dhigu really go to town on the family fun with teen clubs, dolphin trips, coral adoption schemes, painting classes and endless child-friendly water sports. So much fun… you can almost hear them from here!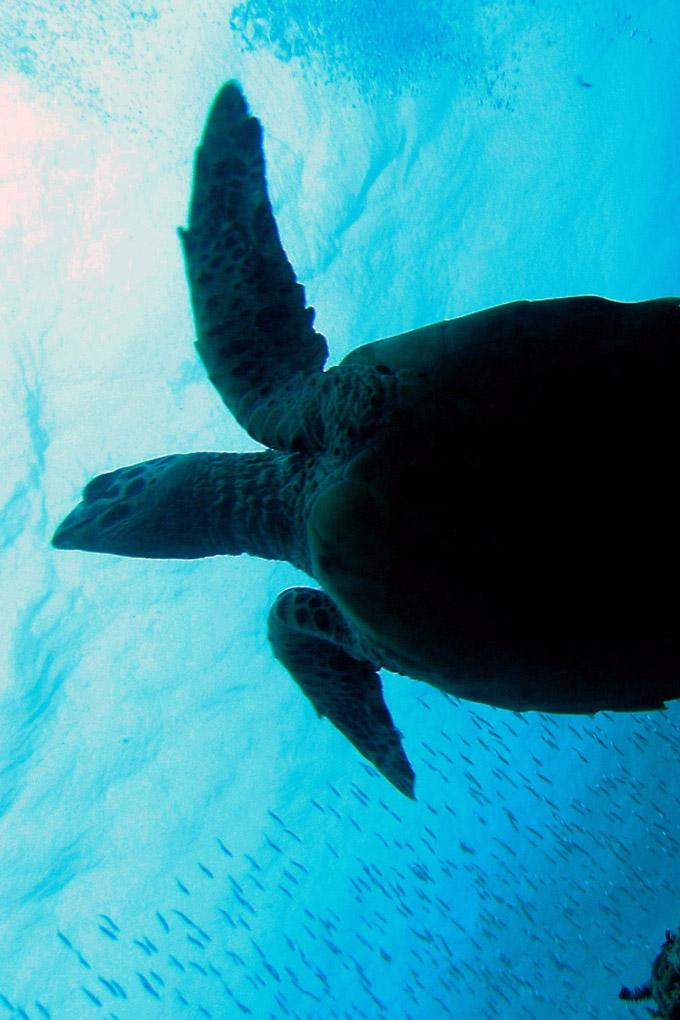 Change your perspective: you might be surprised what you discover.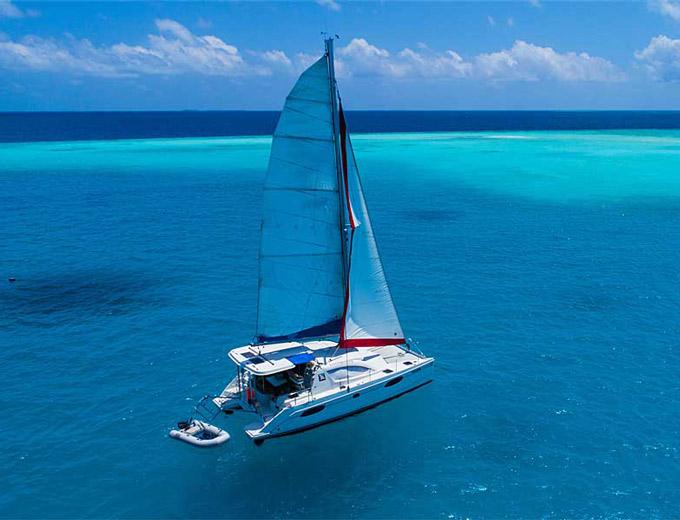 Every shade of blue, as far as the eye can see.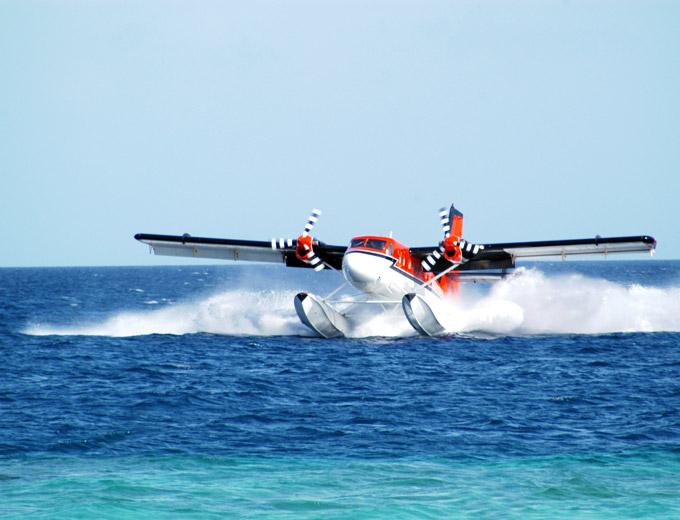 Many islands can only be reached by seaplane. A magical experience in itself.
Getting married in the Maldives
How romantic! How romantic? The most romantic. True, you can't legally marry in the Maldives, but it's also true that there are few (if any) better places in the whole wide world for newlyweds to have their marriage blessed before embarking on a truly epic honeymoon.
Whatever the scale, whatever the scope and whatever the budget, we'll help you arrange your perfect honeymoon in the Maldives - wedding paradise. From wedding celebrants, photographer flowers and fizz all offered as standard by all the best hotels, we can help you take things up a notch or three and design a honeymoon package just for you. A dhoni cruise perhaps, live music, spas, massages, a cruise. It's your wedding - it's your choice.
Maldives Honeymoon Packages
Maldives honeymoon holidays are the ultimate honeymoon holidays - the ultimate 'I love you'. Why not treat yourselves to a flight upgrade and 'turn left' for an added layer of luxury from take off. Or take a private over-water villa for that special 'you time'. From in-villa dining to candle-lit picnics on the beach every ETG Maldives holiday is rich in romantic possibility. That's all on top of the luxurious spa and pampering that comes as standard in most resorts. And if you want to up the adventure, then why not add another resort island to your itinerary or even a trip to Sri Lanka for the ultimate in memorable, 'once-in-a-lifetime' honeymoon experiences. Love is - a honeymoon in the Maldives.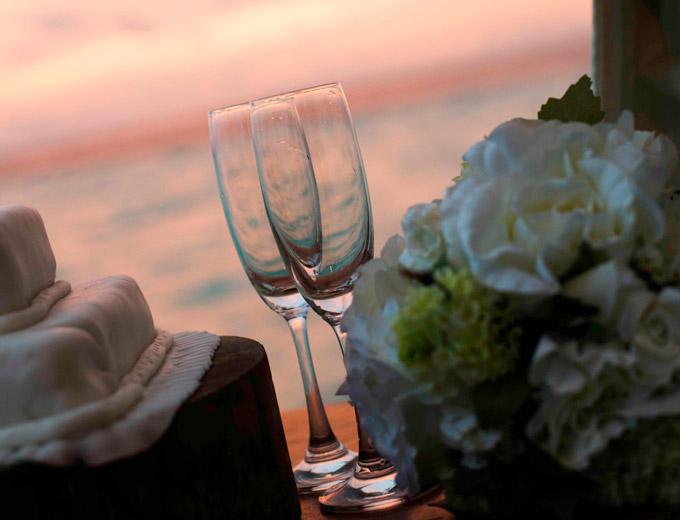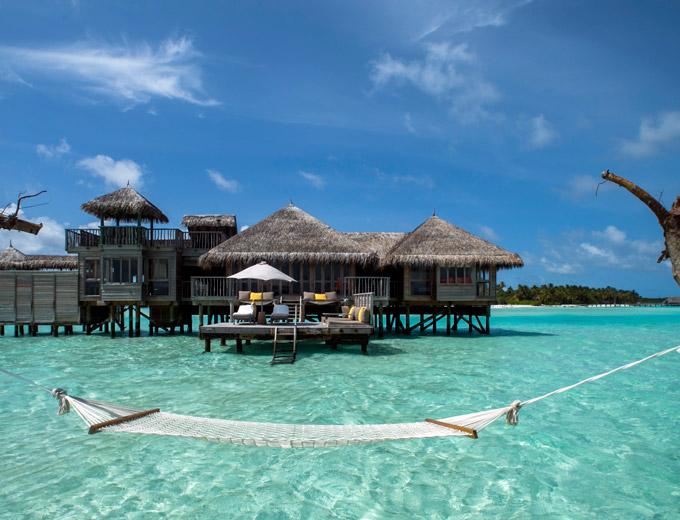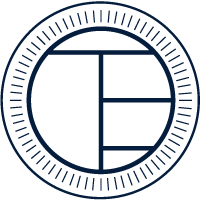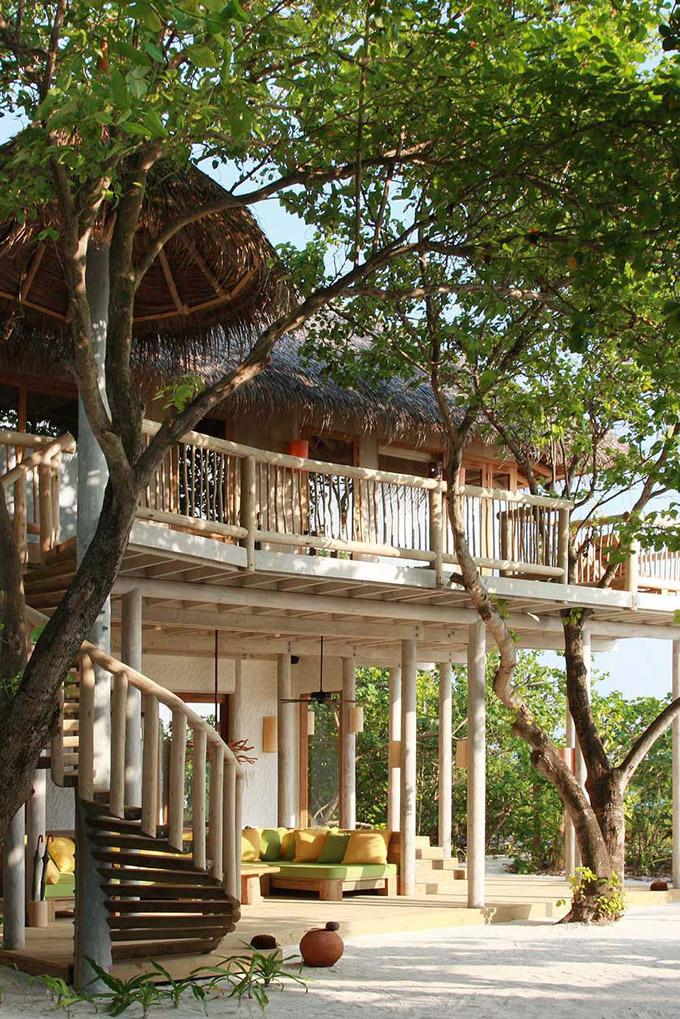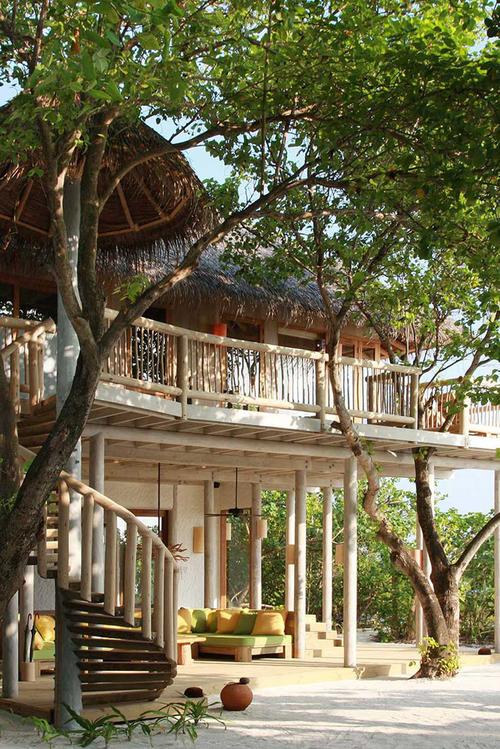 HANDPICKED HOTELS IN THE MALDIVES
Where do the world's most incredible hotels live? They live in the Maldives. Lucky them. And lucky you too, as we've brought you the very best of the best. With so many elite hotels to choose from, knowing the accommodation that's right for you can be tricky. Which is where we come in.
Every ETG holiday enjoys a golden thread of luxury that runs all the way through it. That's especially the case when it comes to our Maldivian resorts - resorts that come in two categories: luxury and ultimate. Our luxury 5-star hotels tend to be smaller, more boutiquey, intimate properties. Ultimate resorts take the luxury to almost unimaginable levels, with world class accommodation, world class service, world class everything - a peerless, personalised Indian Ocean experience in a peerless Indian Ocean paradise
And we don't just know the resort island hotels. Unlike others, we've also identified the best of the best resorts on the local islands. Take Guraidhoo Palm Inn, for example, beautifully located and beautifully atmospheric, this is a family-run guesthouse that provides a perfect holiday base to explore authentic Maldivian life.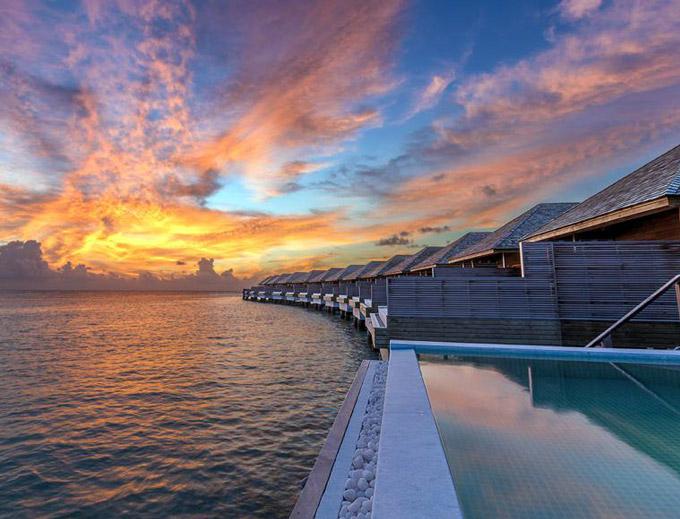 Once-in-a-Lifetime Experiences
99% water, 100% astonishing - when you explore the crystal clear azure of the Indian Ocean you discover another world altogether. A world of vivid and vibrant marine wildlife - a genuine once-in-a-lifetime experience. Love to snorkel? Then you'll love our pristine house reefs. Scuba diving? Then why not stay in a UNESCO Biosphere Reserve such as the Baa Atoll, or on a dive liveaboard? Swim with whale sharks on the South Ari Atoll. Baa and Addu Atolls. Spot manta rays on Baa and Addu Atolls. For adrenaline junkies, there's water-skiing, jet-skiing, and wakeboarding, as well as gentler activities such as kayaking, paddleboarding, and sunset boat trips to spot dolphins. Something a little more 'off-the-beaten-track'? Then explore the local inhabited islands to get a flavour of Maldivian culture.
IMPORTANT TRAVEL INFORMATION
Questions about holidaying in the Maldives? Ask away. Our travel experts will be more than happy to tell you anything you need to know. From travel insurance to guidance on jabs, staying safe, staying healthy or even the latest Foreign and Commonwealth Office advice - and because we've on the ground partners in the Maldives we're always completely up-to-date.
Fully bonded with ABTA and ATOL, you can always be 100% certain that your holiday is 100% financially protected from the moment you book.
Why Experience Travel Group?
As you can probably tell, we're not your typical holiday company. Which is why when you book your luxury holiday with ETG you'll see that we go much further than the standard package tour provider.
More than just travel experts: we're passionate travellers. Years of experience have taught us how important it is to get travel right. That an unforgettable holiday is more than just the hotels and activities: it's about a seamless, weightless, exceptional experience. An emotional as much as a physical journey designed just for you.
And there's something else that sets us apart. A philosophy that lies at the heart of who we are and why we do what we do. It's our promise of 'immersive holidays that give back'. Every step of your journey is ethical and sustainable, and as well as immersive experiences that let you genuinely connect to the people and places you visit, every holiday we deliver is always designed to protect and to nurture the destinations we know and love.
Find out how we craft unforgettable adventures with our step-by-step journey planner.
If you have further questions, our FAQs are right here, or get in touch any time.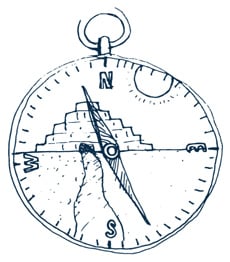 Why Holiday with Experience Travel Group?
Immersive
Experiences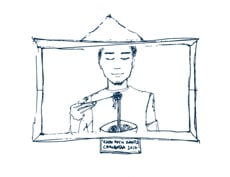 Immersive ETG holiday experiences let you genuinely connect to the people and places you visit. You'll learn as much about yourself as you do about them.
A secret
element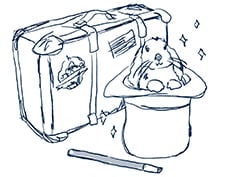 Sometimes you can know too much. Our holidays are specially designed to confound preconceptions and share magical, memorable, unexpected discoveries.
Travel
done right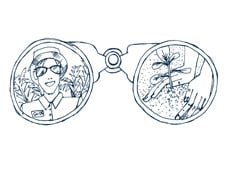 Our B Corporation certification, commitment to sustainability and 'give back' philosophy mean you can always be sure that every step you take is light. Ethical, mindful, guilt-free travel - travel done right
A thread of
luxury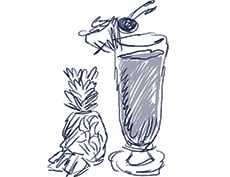 A thread of luxury that ties everything together. From beautiful boutique hotels to top-quality transport, to exceptional levels of service - whatever luxury looks like to you… it's yours
~
Your next adventure
starts with a conversation
~
Every ETG journey is unique. Tell us your loves, your hates, your holiday ambitions, your hopes and fears, and we'll share a suitcase so full of inspired holiday ideas you'll need to sit on it to shut it tight.
Not sure what you're looking for? Let us inspire you...
Get in Touch
Call us 020 7924 7133