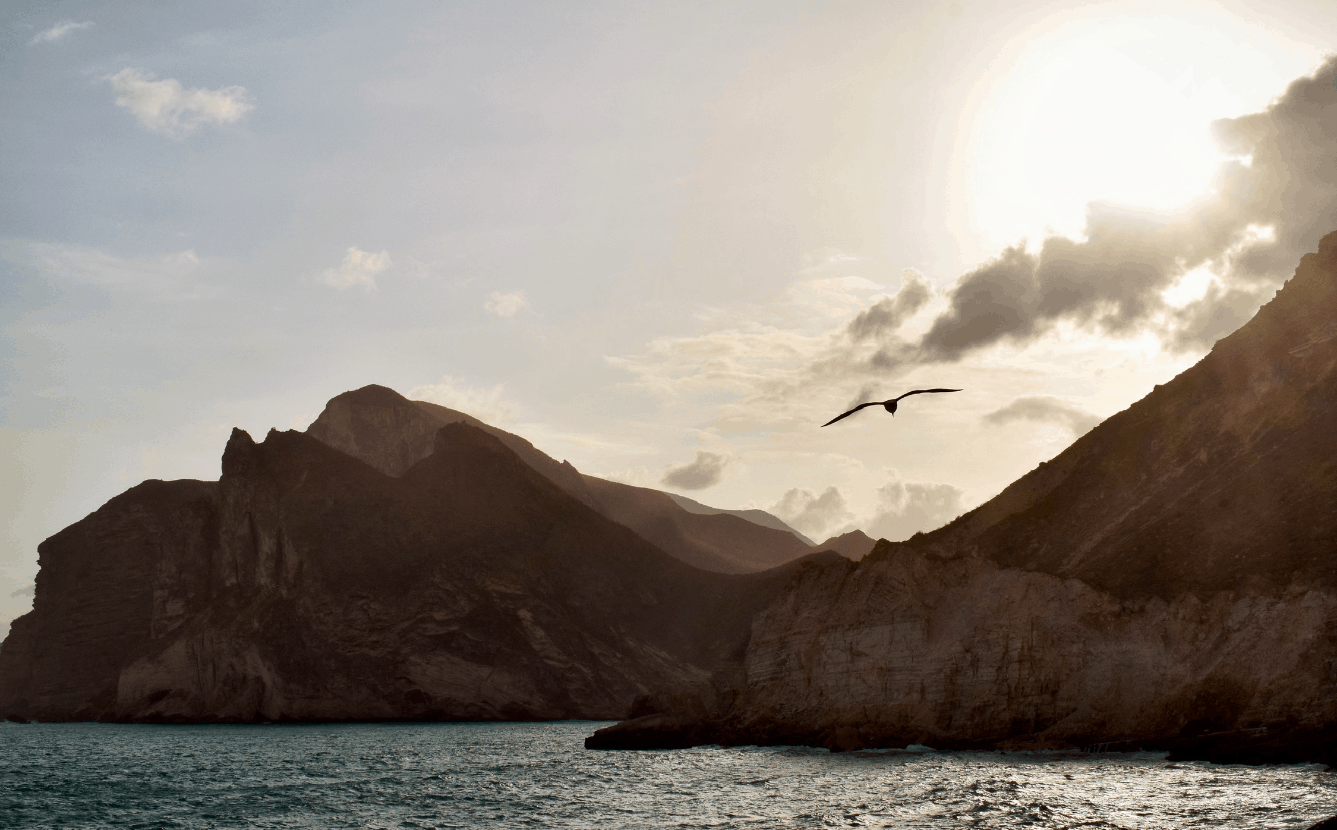 A brilliant destination for family travel, Oman feels like a staggeringly beautiful adventure playground. From majestic mountains and swathes of desert to dazzling beaches and hidden valleys, this oft-overlooked destination will awaken the inner explorer in each member of your family.
At a reasonable seven-hour direct flight from the UK, and with an immaculately well-kept road system in-country, getting here and around feels remarkably easy. It is spotlessly clean, without feeling sterile (there are none of the high-rise buildings you see in Dubai). And, though you might feel more comfortable dressing conservatively, the people are warm, welcoming and keen to share their culture. Expect many friendly, impromptu conversations with locals throughout your journey!
But most importantly, the experiences on offer here are truly outstanding. Whether dune-bashing in the desert, swimming in waterfalls or spotting dolphins, whales and hatching turtles, family travel in Oman promises special family memories for you to take home and treasure.
As the Head of Family Travel at Experience Travel Group,  I went looking to scope out the most unmissable experiences for family travel in Oman. Here are a few of my favourites – but for suggestions tailored to your family, please don't hesitate to get in touch.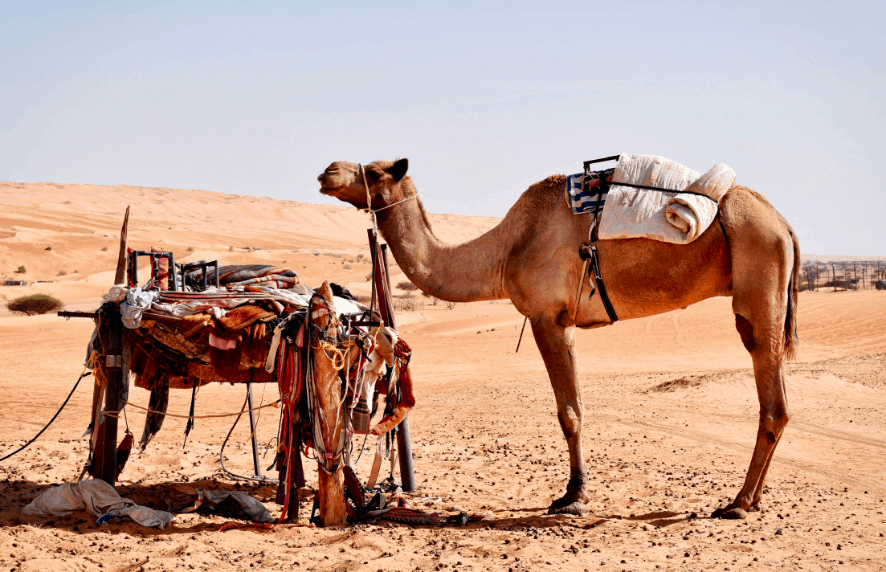 Quintessential desert
From the moment your guide stops at a roadside garage to let the tyres down on your 4×4 vehicle, before you can even see anything that resembles a desert, you know that you're about to have an adventure. Before long, the car is pitching and rolling across the sand, flanked by towering dunes and herds of camels. You have to keep pinching yourself that you haven't rocked up on a film set. This is quintessential desert, just what you have in your mind that a desert should be, and children and adults alike can't fail to be entranced by it all. Experience the thrill of dune 'bashing' with your expert driver or explore more sedately on the back of a camel; gaze as the setting sun turns the sand around you a rich gold; and soak up the Arabian Nights atmosphere as you relax in your luxury tented camp.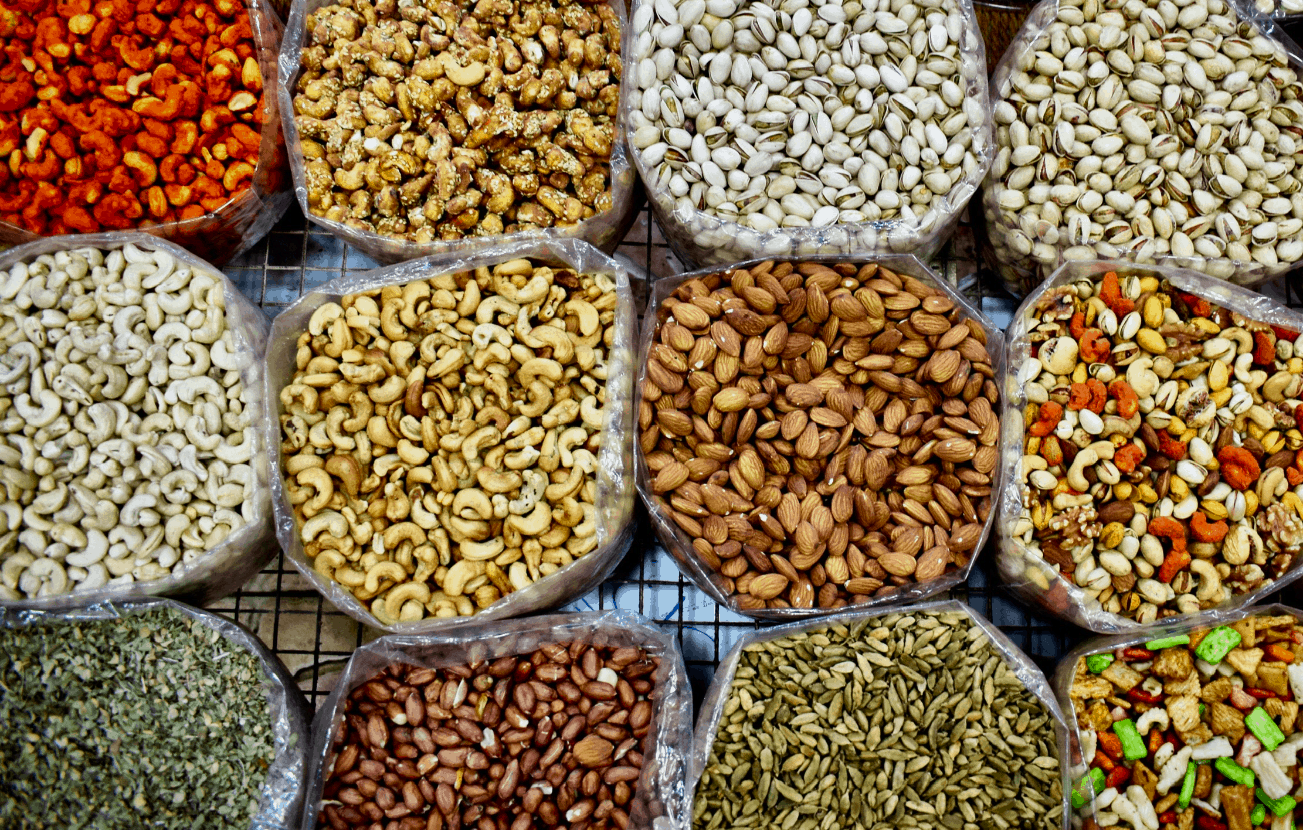 Time travel into ancient times
Visiting the ancient city of Nizwa is a chance to go back in time, with its 17th century fort and atmospheric souq. For an immersive – and fun – experience we recommend staying in a heritage hotel; a characterful, restored townhouse that gives a rare glimpse into traditional life in this historic town.
Children of all ages will enjoy exploring Nizwa Fort, diving into the castle's many rooms which are furnished to show you how Omanis lived in ancient times. They'll also emerge well-informed of the many tricks once used to defer unwelcome guests, such as the pouring of boiling date juice through 'murder holes'!
Outside the fort, there are the treasures of Nizwa souq to discover: taste as many dates as you like, ask a shopkeeper to demonstrate how frankincense is used to fragrant effect, and immerse yourself in the sights and smells of the Friday goat market.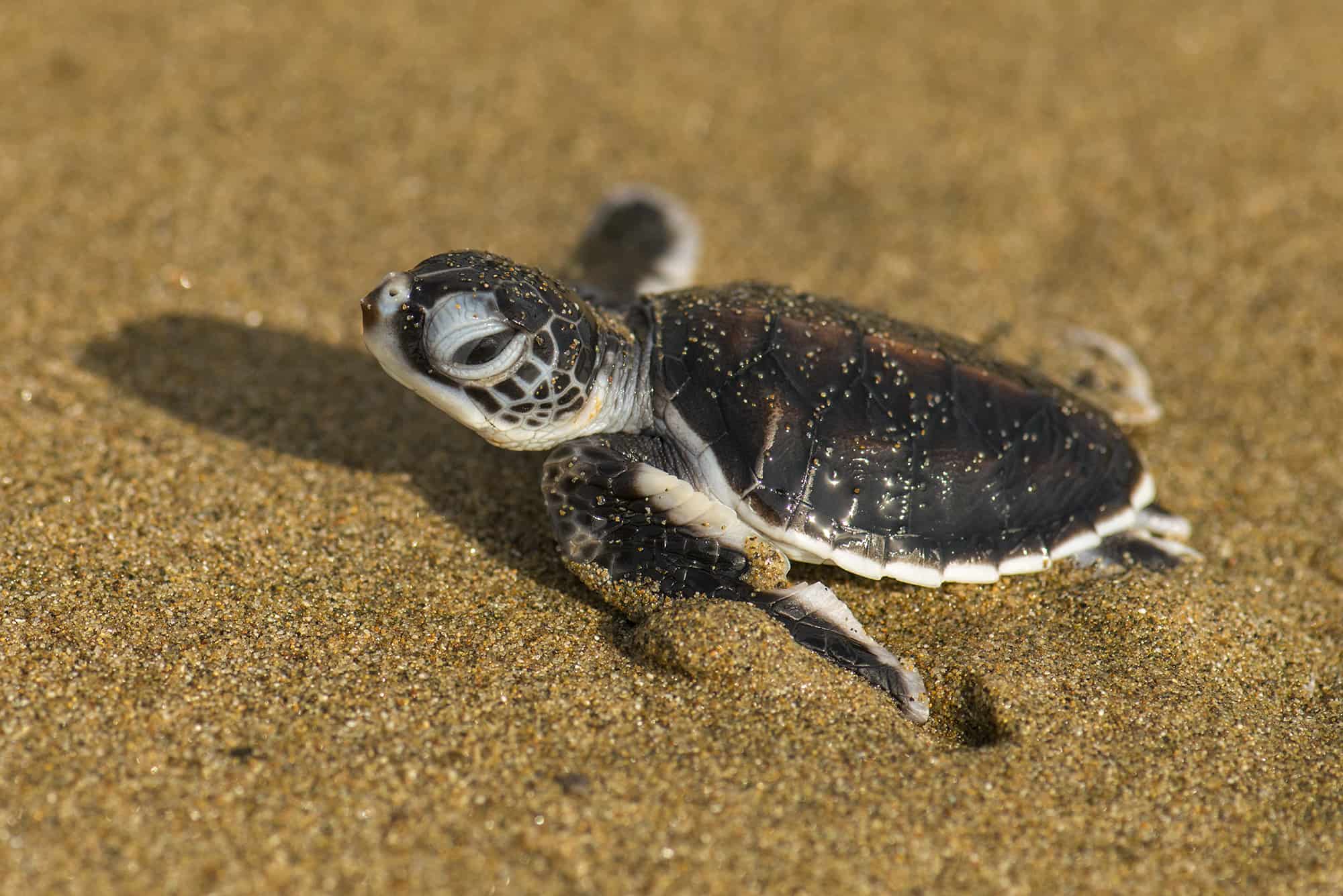 Magical encounters with wildlife
Ras Al Jinz is a modest fishing village on the eastern coast of Oman where something magical happens almost every night. It is one of the biggest turtle reserves in the Indian Ocean and some 20,000 turtles visit the beaches here every year. A limited number of visitors are allowed to watch the turtles come out of the sea, dig a nest in the sand and lay their eggs. Apart from the excitement of venturing to the beach with a ranger under the cover of darkness, it feels a huge privilege to witness these endangered creatures. And if you can persuade your children to get up early, it's even more special to return to the beach before sunrise to see the baby hatchlings make their way towards the sea.
The coastal waters of Oman are also rich in other marine life. There are several locations where you can take a thrilling boat trip to seek out an acrobatic pod of dolphins and snorkel among tropical fish – likely to be another memorable highlight for the whole family.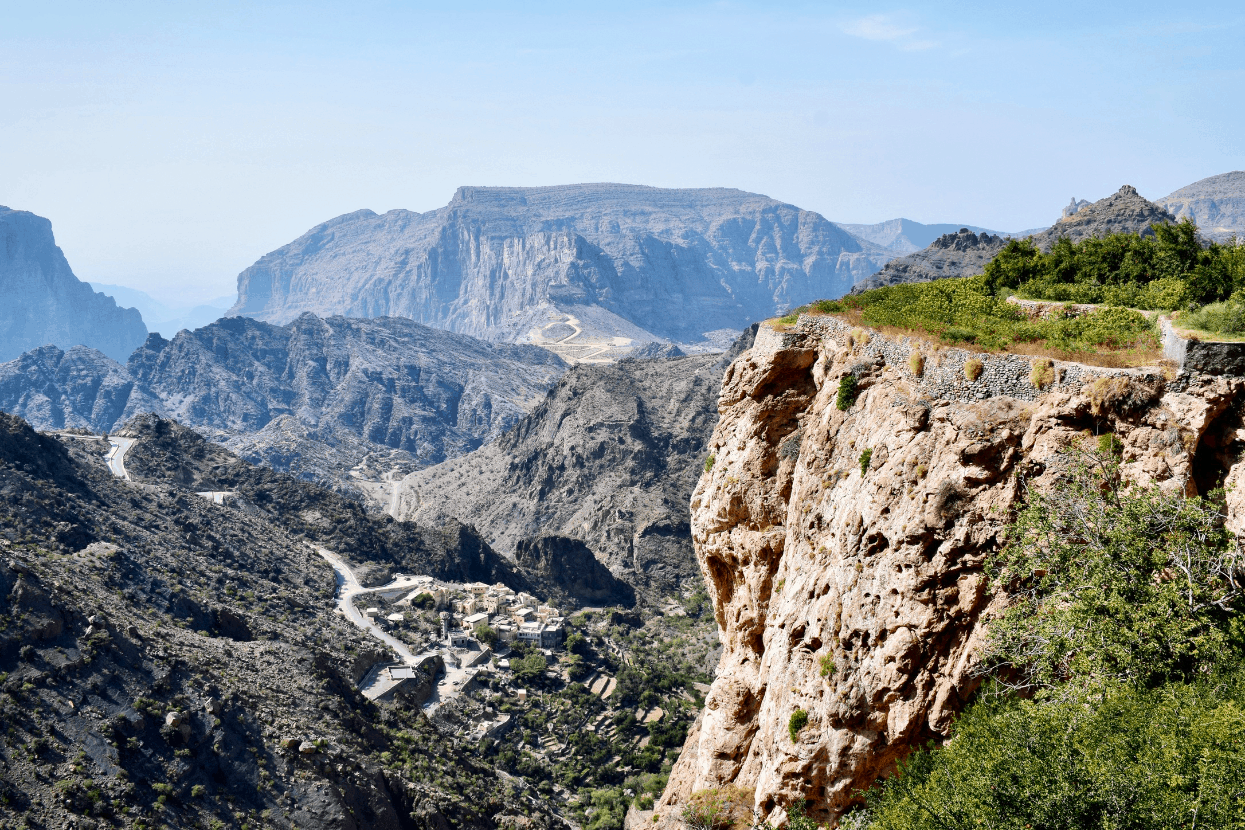 Adrenalin adventures in the mountains
In little more than an hour, you can drive from the coast high up into the Al Hajar Mountains, the gateway to Oman's highest peak, Jebel Shams and the 'Green Mountain,' Jebel Akhdar. Younger kids will enjoy imitating the mountain's nimble long-haired goats as they scramble over the walls of the falaj channels that irrigate rose and pomegranate terrace; adventurous teenagers (and their parents!) can test their mettle on exhilarating Via Ferrata and zip wire trails or go canyoning in Snake Gorge.
The hotels here make the most of their jaw-dropping locations perched high above the canyons; it's all asking you take a moment, exhale and relax. To my mind, it's important to make time to 'breathe' on any holiday and I think teenagers often appreciate this just as much as their parents. So, when darkness falls in the mountains, after an adrenalin-filled or zen-like day, don't forget to remind the kids to cast their eyes upwards – even the most jaded teenager will be blown away by the brilliance of the stars up here.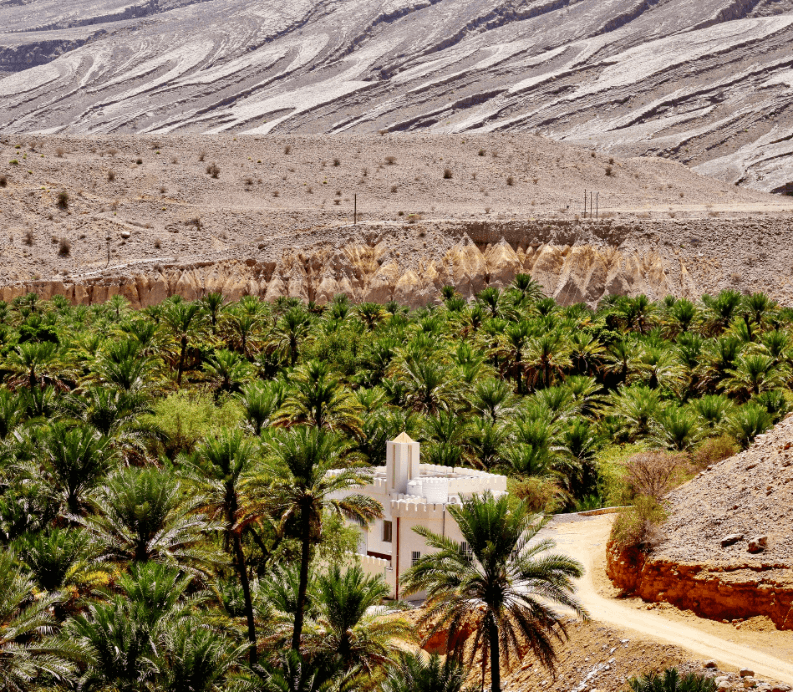 Go wild
Oman is blessed with a high-quality road network that zips you from one stunning location to the next with minimum fuss. However, we think it's also worth turning off the beaten track, making use of your 4×4 and doing something Omanis love to do in their spare time – wild camping. You won't have to worry about hiring or setting up your own equipment, or even preparing your own meals; you can just enjoy 'being' in a beautiful beach or mountain location, as a family, away from the distractions of devices and Wifi. Ok, so we are not suggesting that your children will want to do this for long, but even a night spent under canvas will give them a new experience to savour!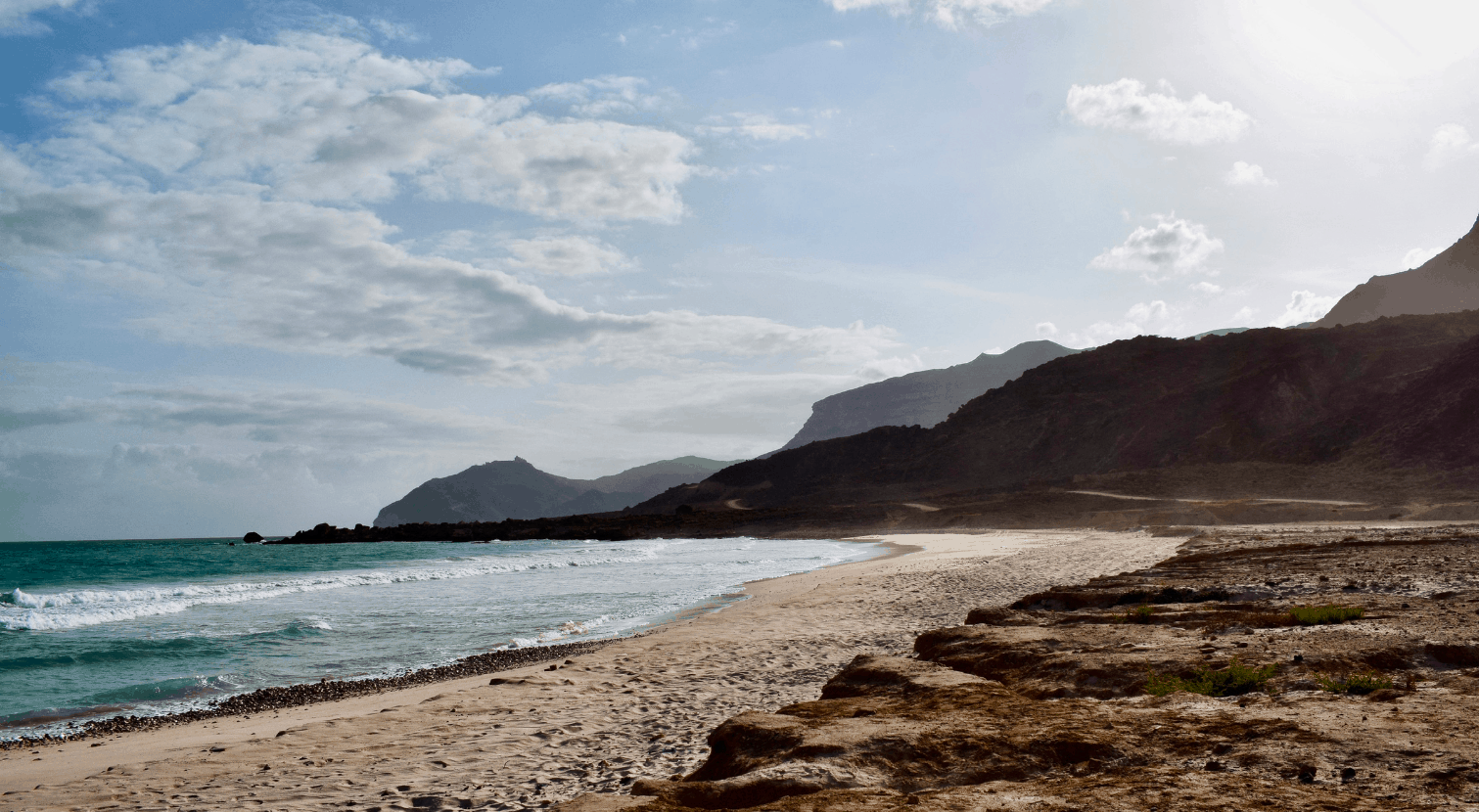 Beach life
To add to the list of staggering landscapes, Oman is home to a number of incredible white-sand beaches. With year-round sunshine and heavenly waters, it is a destination that can slot perfectly in with most school holiday dates (a seven-hour direct flight is more than doable, even for half term). Some of Oman's most beautiful beaches are found not far from the capital of Muscat, making them easy to access; these are perfect for snorkelling, kayaking and paddle-boarding – or, of course, simply enjoying the delights of one of the fabulous five-star hotels. For those of you who prefer a bit of activity, there are plenty of excursions to be enjoyed around the eastern and southern coasts: dolphin trips, whale watching, turtles hatching eggs, sailing and waterskiing, to name but a few.

We don't believe in standing still. Watching the world go by through a window. Hearing it through the stories of others.
You want to be in it, out there. Asking questions and finding answers. Finding yourself in worlds unknown. Finding the path less trodden. Meeting people with a different story to tell.
Just ask why, what, how, who? We'll never stop helping you find the answers.
Our travellers come home with stories to tell, memories to keep and new ways of seeing their lives around them. That's what happens when you truly connect with a destination.
FREE YOUR CURIOUS SIDE WITH EXPERIENCE TRAVEL GROUP

FREE YOUR CURIOUS SIDE WITH EXPERIENCE TRAVEL GROUP