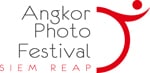 The 6th annual Angkor Photography Festival will take place in Siem Reap between November 20th and 27th 2010. The event will feature the work of 110 photographers, including that of 50 Asian photographers, in keeping with the festival's ethos of promoting South East Asian talent. This is a great way to unwind after days visiting the majestic temples of Angkor whilst on holiday in Cambodia.
Exhibitions will take place in galleries and hotels throughout Siem Reap, including the Hotel De La Paix, the FCC Angkor and the Raffles Angkor.
The festival is organised by Photographers for Change, an organisation that runs charity photo workshops and also Anjali House – a centre that provides refuge, care and education for more than 80 underprivileged children between the ages of 4 and 16 years old. The festival will also see the launch of the first Anjali book entitled 'Cambodia – Our Vision', which will present pictures taken by children during workshops in 2008 and 2009.