Blooming Traditions
Hanoi, Vietnam
TRAVEL CURIOUS
The way in which we all experience travel is evolving. ETG travellers are increasingly seeking out the authentic stories that lie behind the glossy brochure images, and which, we like to say, reveal the fabric of a destination. So, inspired by your own travel moments, we sought out some of the very human stories that lay behind them. We wanted to share them with you; to inspire you to start thinking about your next travel story and inspire like-minded friends and family members to do the same.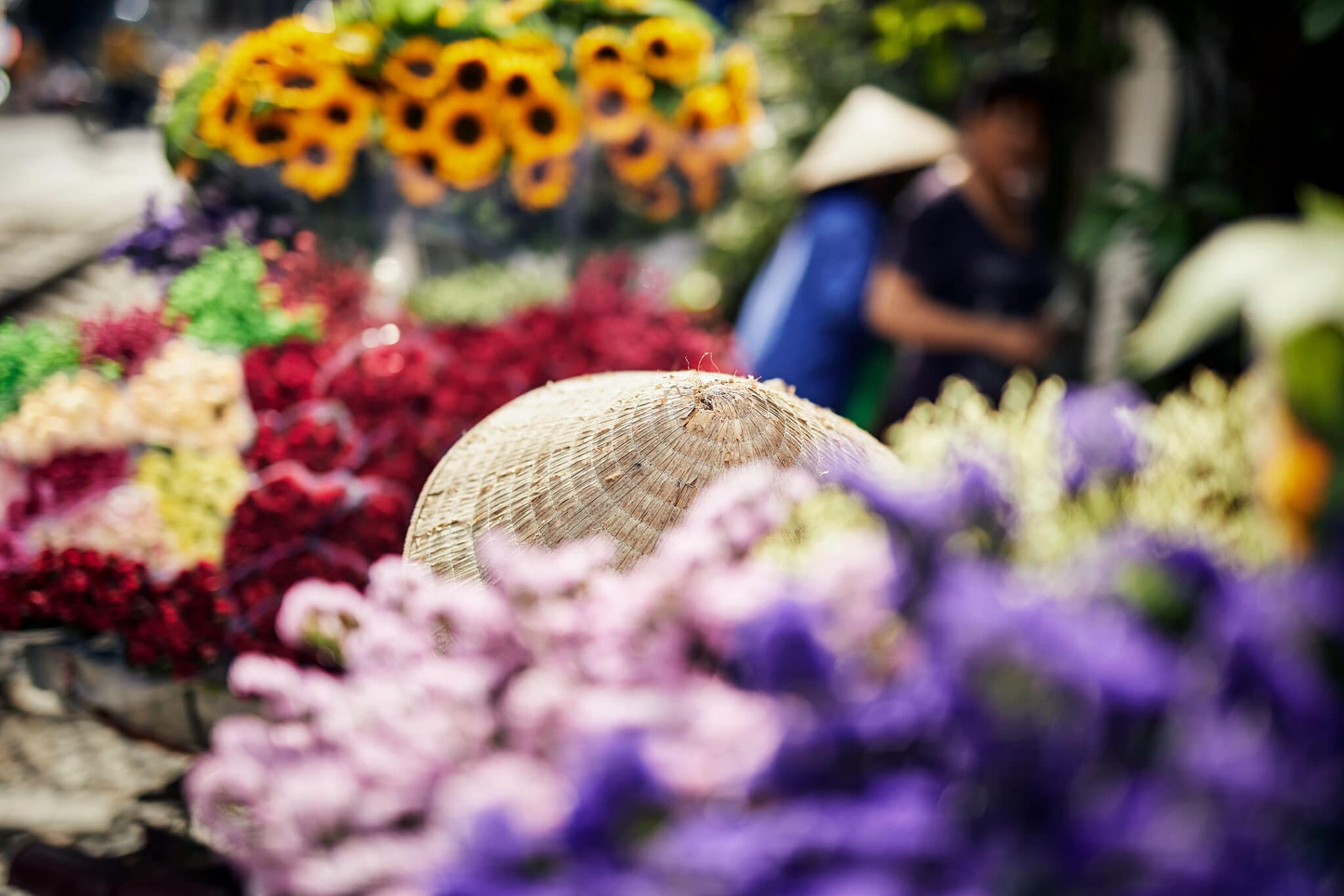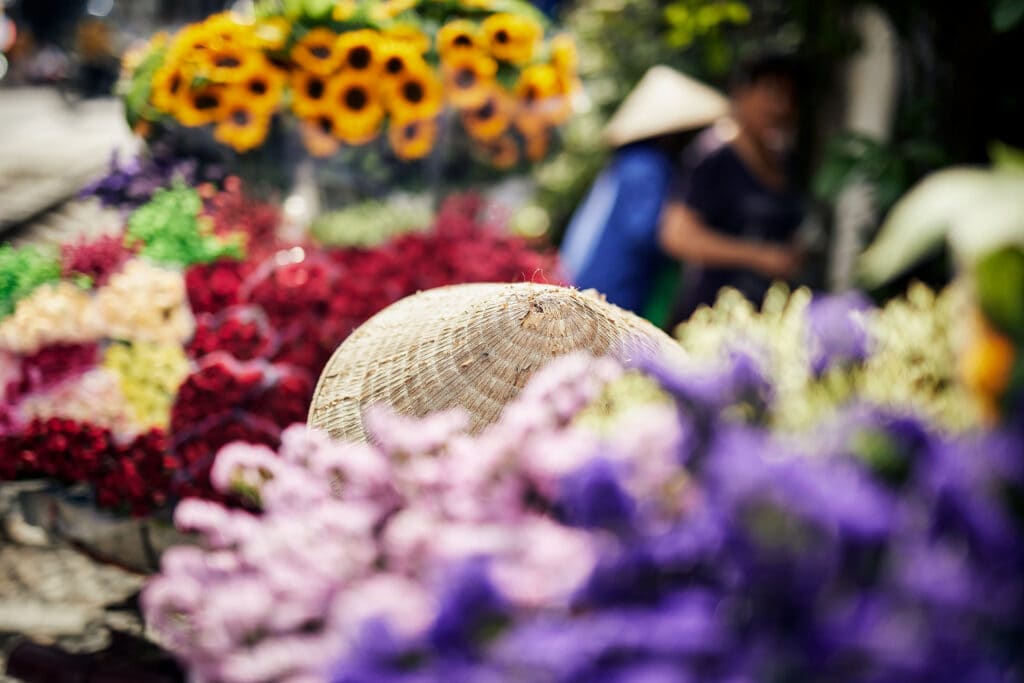 Inside the Lives of Hanoi's Flower Ladies
One of the most diverse and enthralling Southeast Asia holiday destinations, there are a million things to do in Vietnam. We've been reminiscing about our own travels and the memories our customers have shared with us. We wanted to share with you a few snippets of the stories that lie behind the glossy brochure images – those that, we like to say, reveal the true fabric of Hanoi.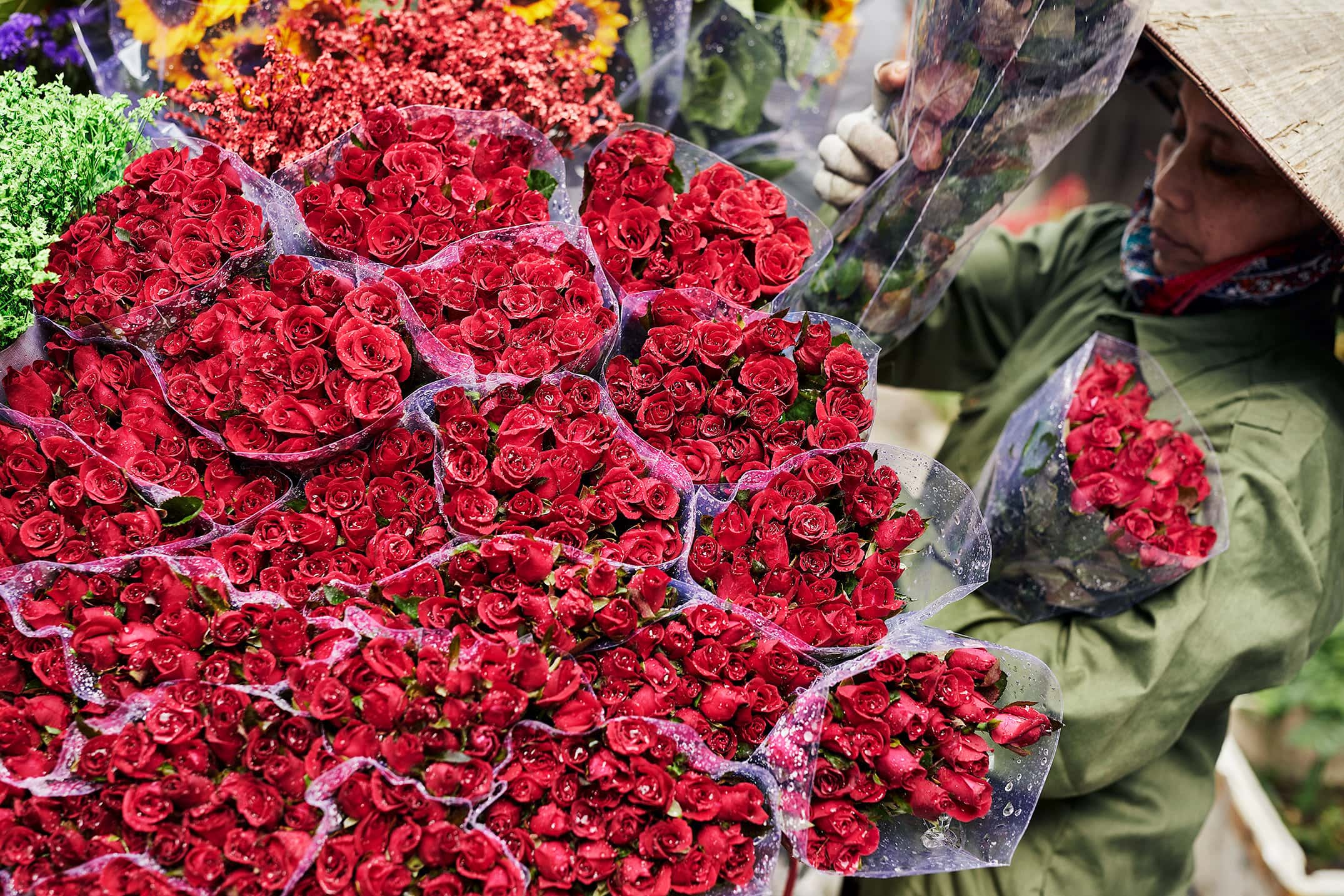 Good Morning Hanoi
In Northern Vietnam, the love for flowers goes back generations. There are many flower villages surrounding Hanoi, such as Tay Ho and Quang Ba, where they grow as many varieties as possible to meet the insatiable demand in the city. Our guide, Hung, told us that this month, everyone's after sunflowers.
Where possible, most residents of Hanoi always like to have fresh flowers in their living room, though only wealthier families can afford them as a permanent staple.
On special occasions, however, such as the 1st and 15th of the month in a lunar year, it's very rare for any family to go without. They would place these, along with seasonal fruits, three cups of fresh water and burning incense sticks to show their love and affection to their ancestors. In many ways, flowers are seen as an integral part of life.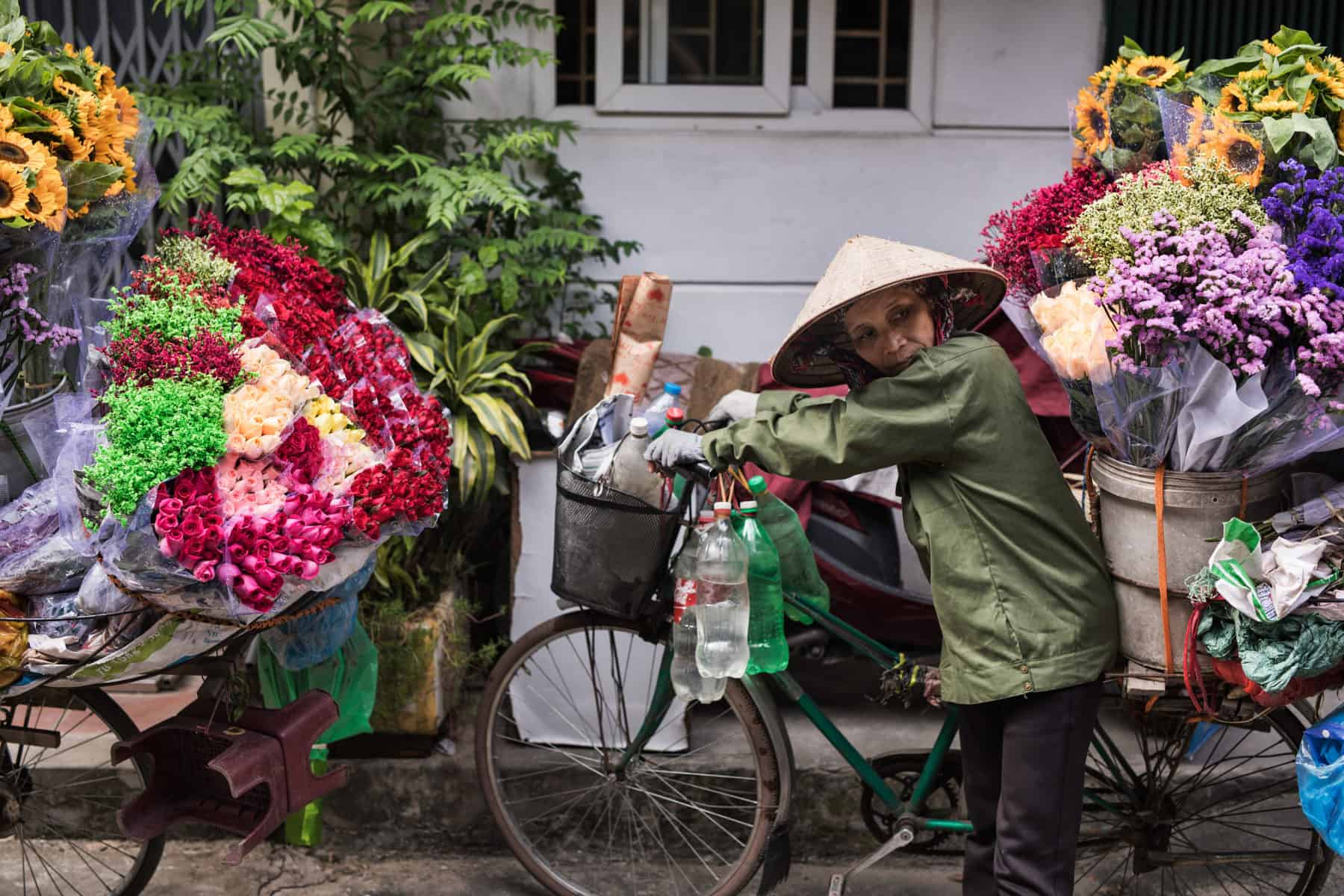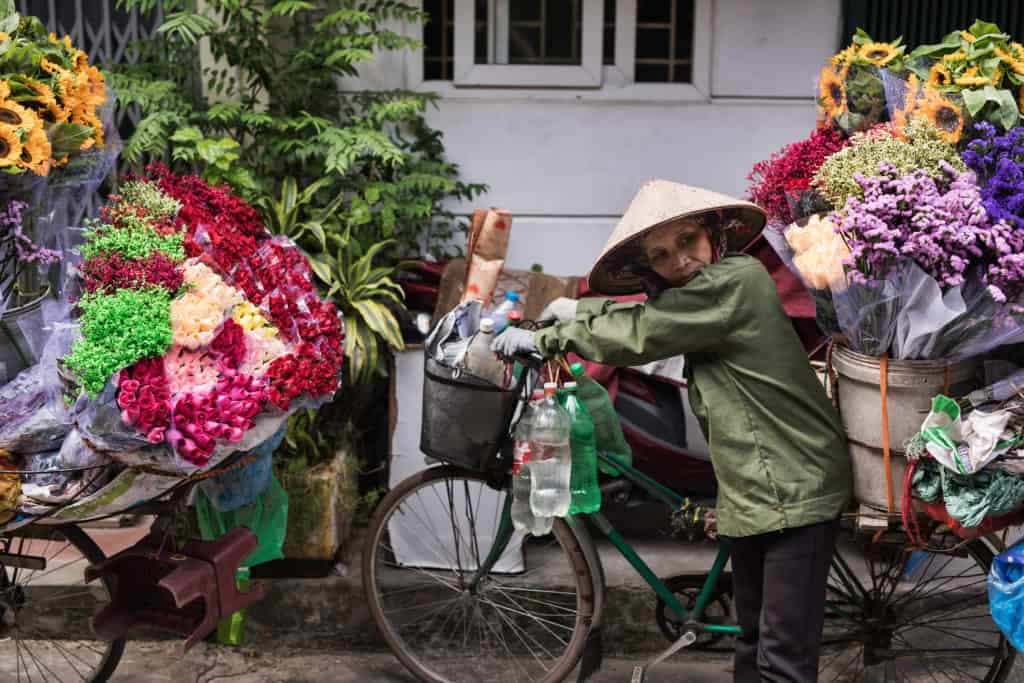 Fresh flowers are commonly used as gifts among families and friends or brought to a meeting. Because there are so many street sellers, they are always readily available and they really brighten up the streets. The cost for a bunch of roses range from around £8 to £16 depending on the type, time of year and of course how good you are at bartering (an essential part of the process in itself).
It's quite romantic that the flower sellers haven't been phased out by more automated processes, as we are experiencing in the western world. As part of our 'Good Morning Vietnam' tour we really help you to peel back the layers of Hanoi to understand the process from farm to sellers. It's well worth going to the incredible wholesale market, which starts at midnight and finishes around 7am.
If you're curious to see how the early bird gets the worm in Vietnam, have a look at some of our unique experiences. Early tours can be added to any holiday – just speak to your travel consultant.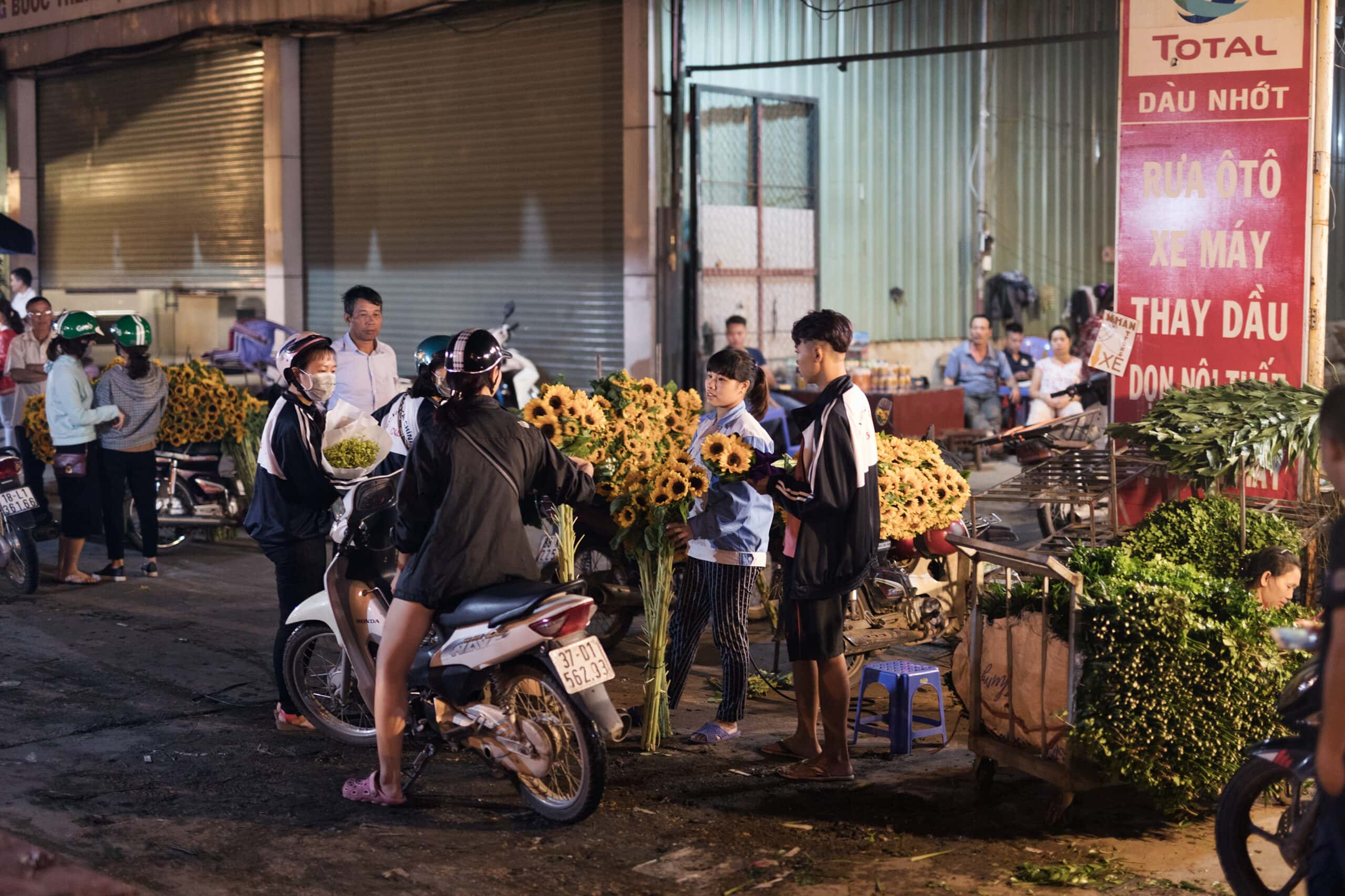 Meet the Flower Ladies
It's a long day for our ladies. There are usually two ways to get their flowers: directly from the wholesale market on the outskirts of the city or from a middle man a bit closer to the city centre. Of course, each pair of hands brings another mark-up, so how far they travel usually depends on the season or how they are felling on a given day.
As ever with these things, the early bird catches the worm at the wholesale market. During busy times there'll be many sellers who do it just for a few days for extra income, but in true Vietnamese fashion there is an organised structure to proceedings and the flower ladies have their own regular patch to sell from.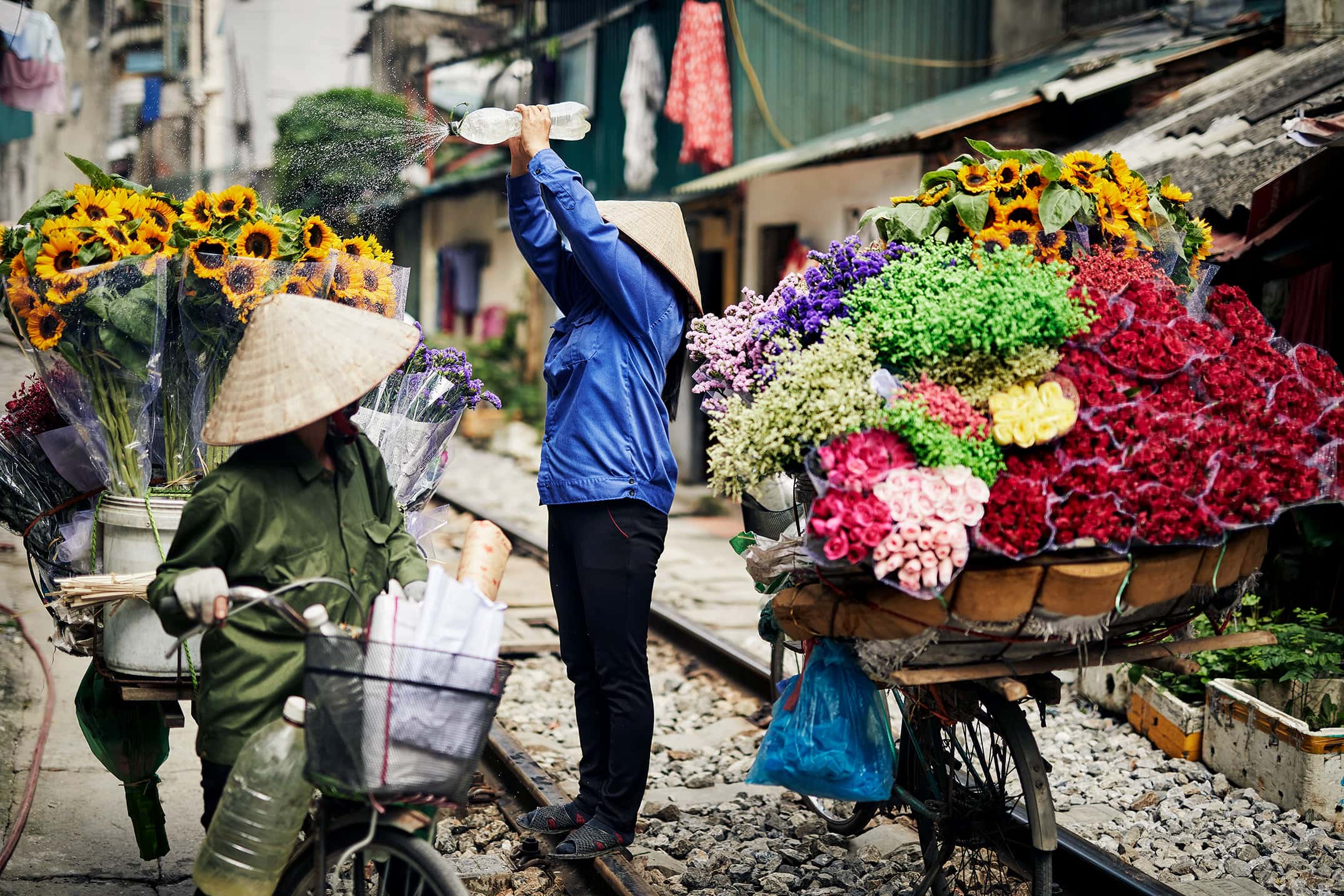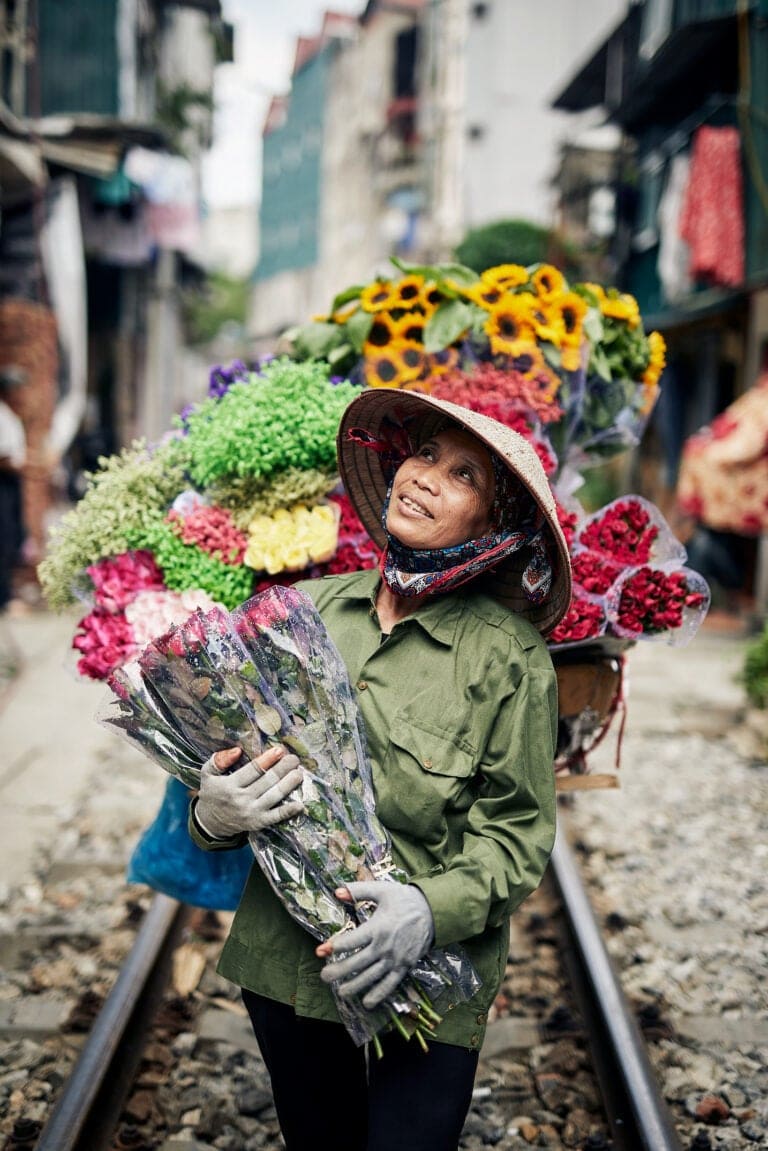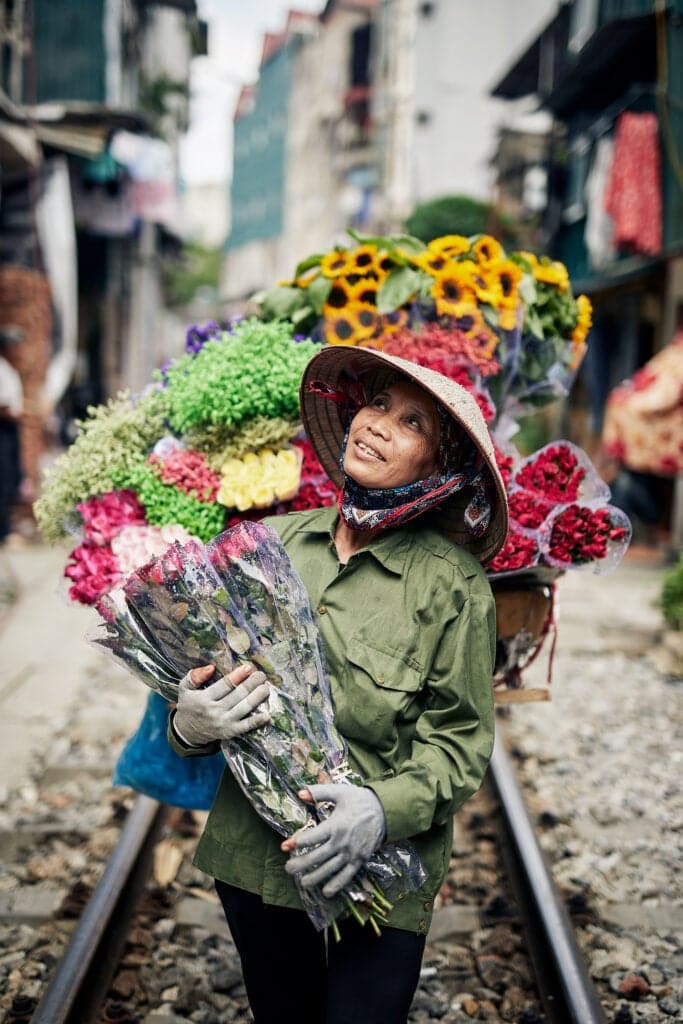 We met our flower ladies around Women's Day (20th October), when there is an unwritten rule that partners must buy flowers for their loved ones. It's such a lovely time to be in Hanoi as there are fresh flowers everywhere.
Another great place to see the flower ladies is around the railway tracks, of which Hanoi has many. The area directly surrounding the railway tracks is incredibly built up with residential buildings, and they provide a quick and efficient way to cross the city. Most of the trains come overnight, which means that the tracks are quite quiet by day and an amazing route to explore. We'd definitely recommend our 'Life on the Railway Tracks' experience to get under the skin of this energetic city.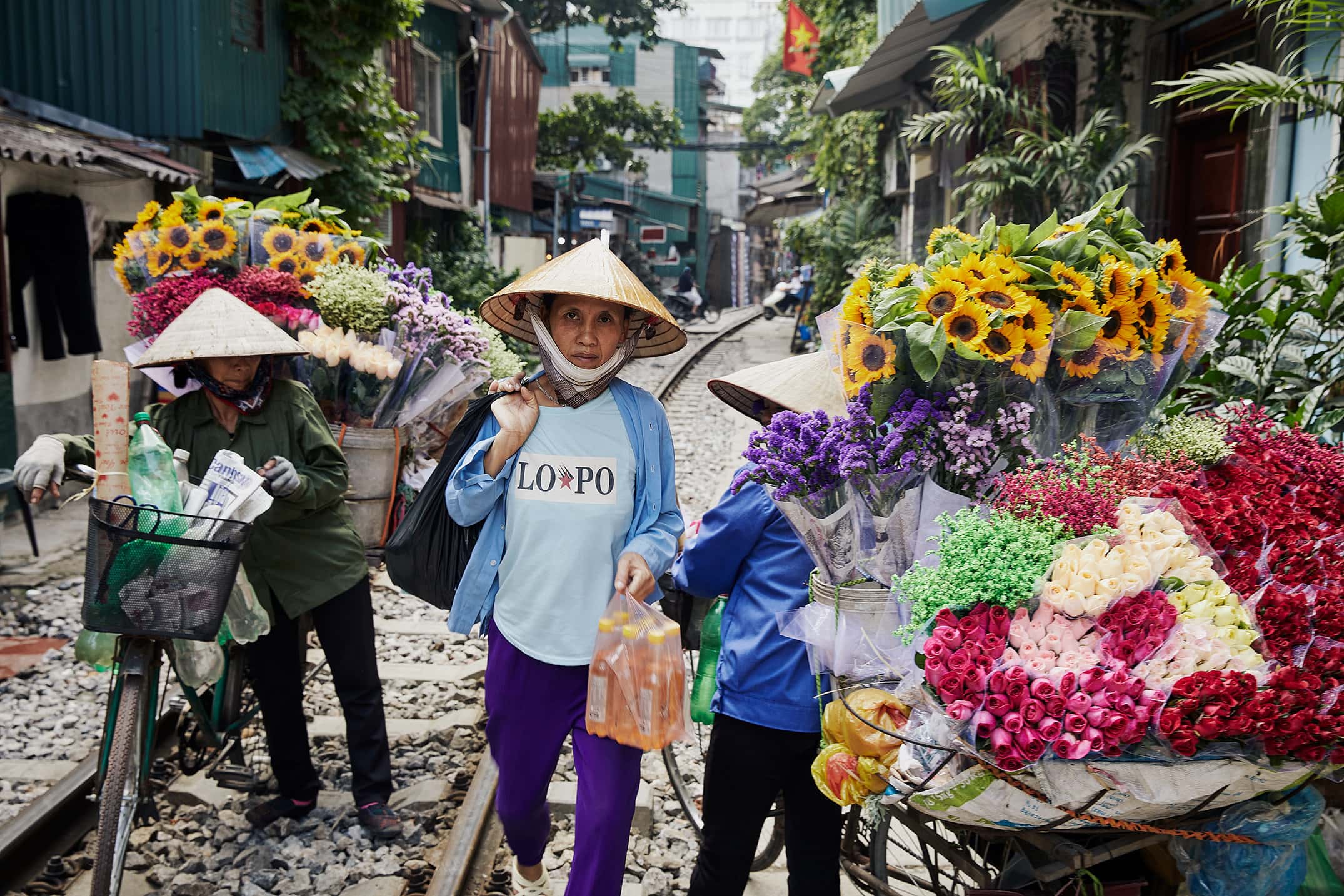 We don't believe in standing still. Watching the world go by through a window. Hearing it through the stories of others.
You want to be in it, out there. Asking questions and finding answers. Finding yourself in worlds unknown. Finding the path less trodden. Meeting people with a different story to tell.
Just ask why, what, how, who? We'll never stop helping you find the answers.
Our travellers come home with stories to tell, memories to keep and new ways of seeing their lives around them. That's what happens when you truly connect with a destination.
FREE YOUR CURIOUS SIDE WITH EXPERIENCE TRAVEL GROUP

FREE YOUR CURIOUS SIDE WITH EXPERIENCE TRAVEL GROUP