Private villas in Sri Lanka are plentiful and can provide an excellent base for your holiday. Though renting a villa in Europe is commonplace, Sri Lanka is one of the few countries in Asia that has embraced the concept, and they do it exceptionally well. Each of our favourite Sri Lanka villas provides beautiful design, characterful touches and a full staff, including housekeepers, security and a chef, so you can be sure that your every need is catered to.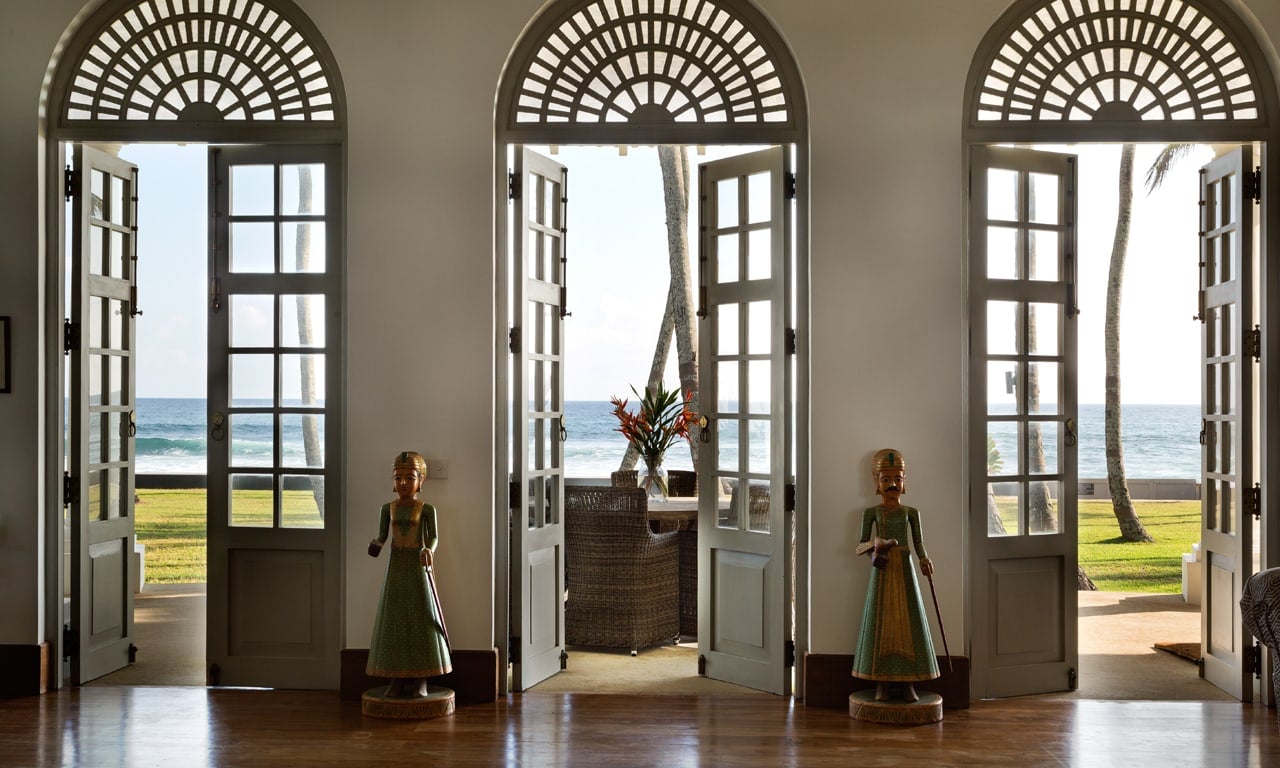 Some of our favourite hidden hotels in Sri Lanka offer a great deal of privacy. Villas, however, take that sense of seclusion to the next level. Plus, for larger groups and families, villas offer more space much better value than the equivalent rooms at a hotel.
In addition, it's worth noting that villas are an excellent option for those looking to travel post-pandemic, as they offer a naturally "socially distant" and private experience.
In this blog, we'll share just a few of our favourites, though there we have many more up our sleeves. We also recommend reading what you need to know about Sri Lanka villas so you know what you're getting yourself in for.  For more personalised suggestions for a luxury holiday to Sri Lanka, based on your personal needs and travel style, you're very welcome to get in touch with a Sri Lanka specialist.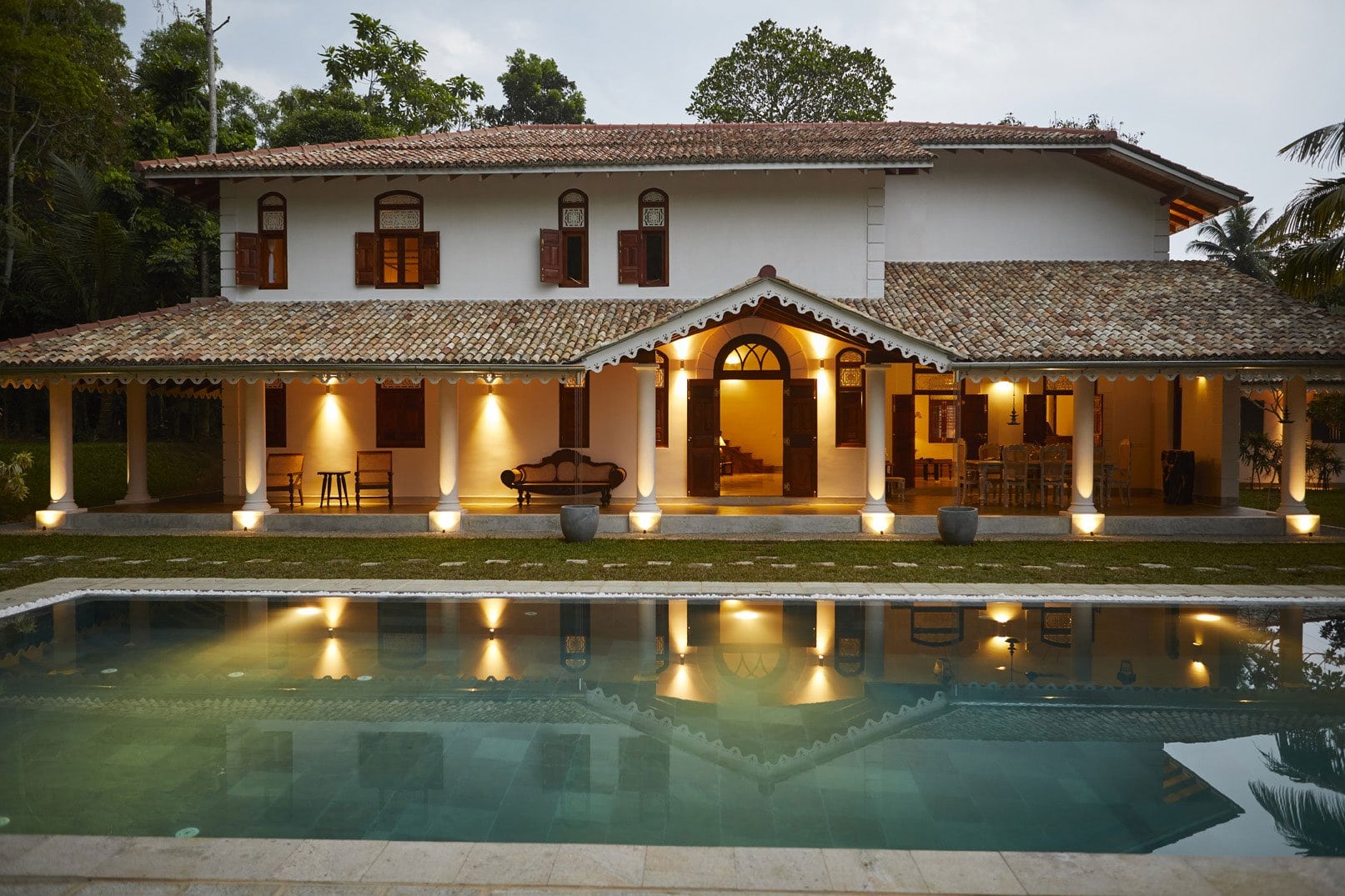 Kalukanda House
Owned by an interior designer,  Kalukanda House is a gorgeous villa that combines old-world charm with all the mod-cons you need. With 4 ensuite bedrooms, a large pool, a yoga Shala and huge tropical gardens, there is plenty to keep you busy – not to mention that it's just a few metres from a sleepy swimming beach, with Weligama Bay close by for watersports and surfing. The property is not directly on the seafront, so you won't get the beach views people often crave; in exchange, however, you can expect more privacy and a much larger garden. You might choose to explore the entire southern coast in a series of day trips, or simply relax in style!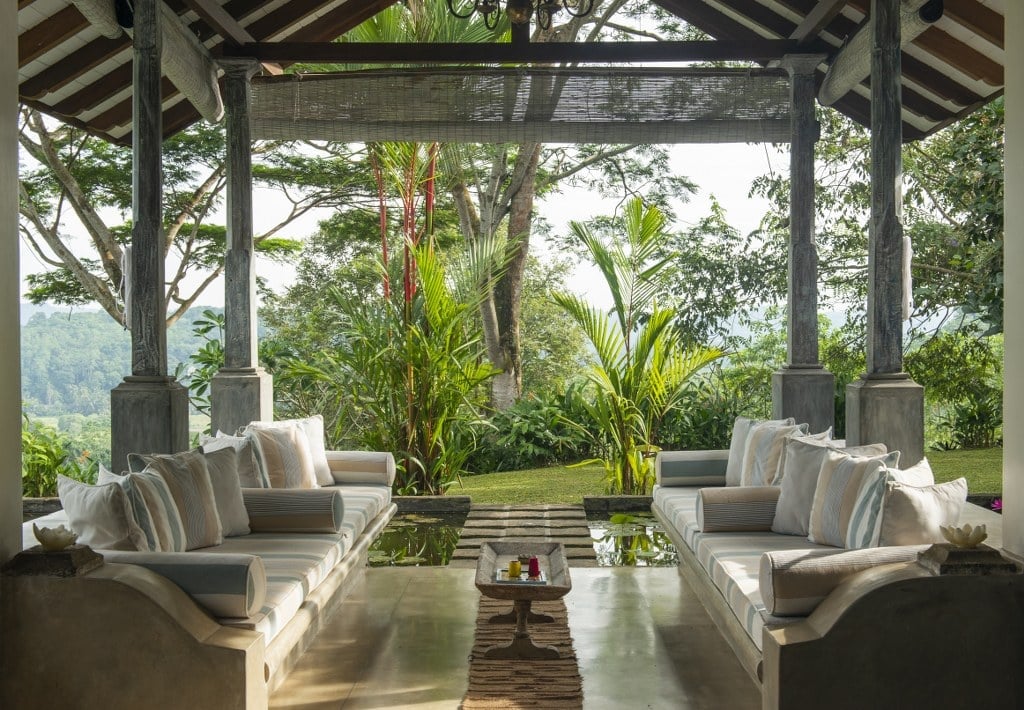 Sisindu T
Sisindu T is a stunning 6-bedroom villa, set 15 minutes inland from the Galle coast. Set on a sprawling estate that produces tea, cinnamon, pepper and exotic fruits, the location is fantastic – expect a very tropical, quintessentially Sri Lankan feel. At 800m above sea-level, the views are just spectacular, spanning the beach and jungle as far as the eye can see. Due to the elevation, you'll also experience a pleasant breeze and cooler evenings than some other coastal properties.
In terms of activities, the local wildlife is excellent, from exotic birds to monkeys, peacocks and more. There is also fantastic walking and cycling around the local area and villages, and it's just a short trip to the coast for some sand and sea.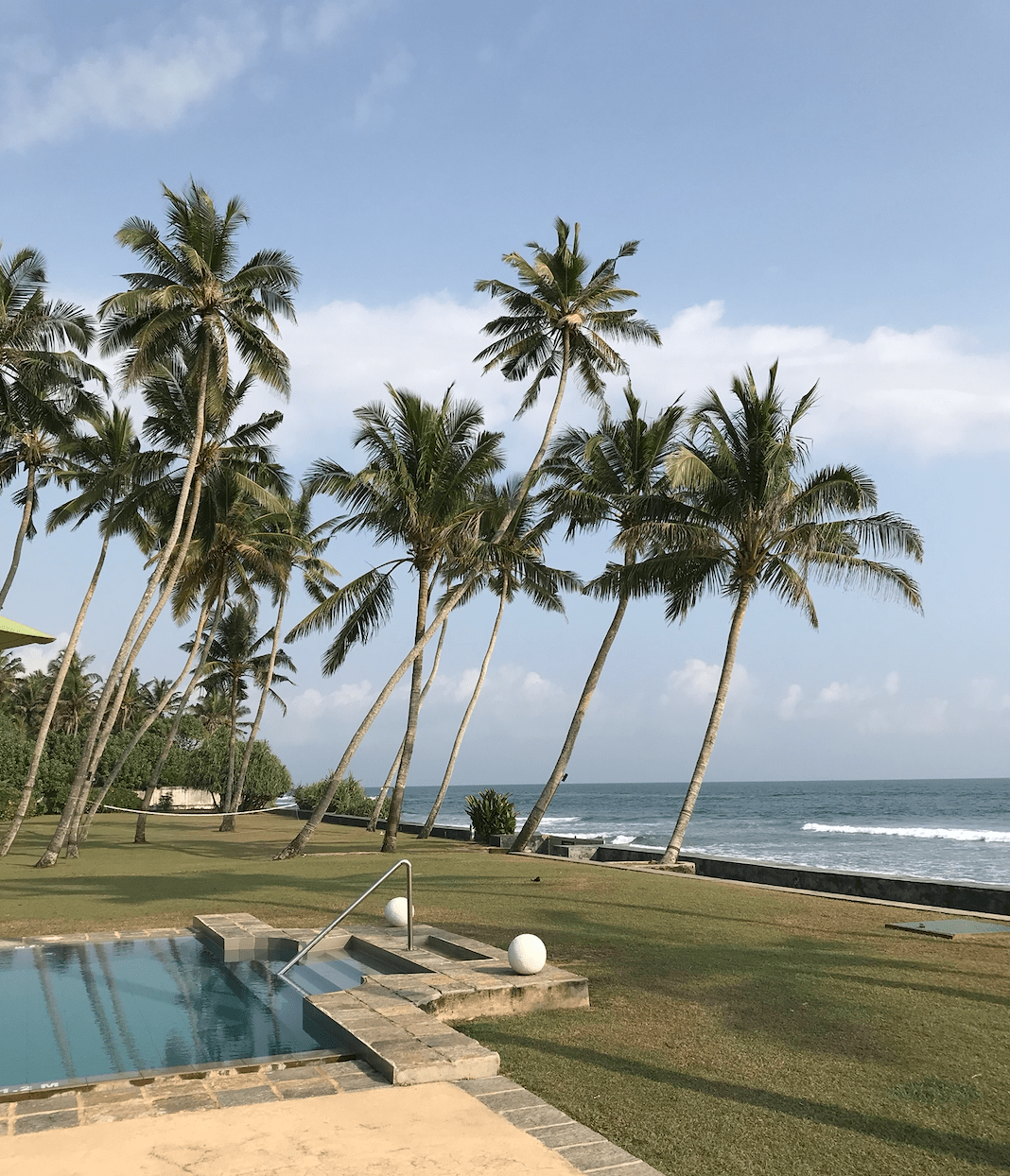 Tanamera Estate
Wake up to the sound of waves and the sight of tranquil swaying palms in this gorgeous beachfront villa near Galle. Tanamera Estate is tastefully colonial in style, with two airy double bedrooms and a twin room that's perfect for little ones, as well as a gorgeous pool and outdoor dining area that overlooks the coast. Unusually for a beachfront property, the villa also has a huge garden, perfect for large dinner parties or for kids to play in. With impeccable service and food, you will be thoroughly looked after, while Galle town is just 10 minutes away by tuk-tuk, which means shopping, excursions and brilliant restaurants are all in easy reach. For some, the location may be too busy, and the beach directly in front of the villa can have strong currents (though a swimming beach is not far away). However, for those seeking comfort, style and a true sense of Sri Lanka, it's an excellent choice.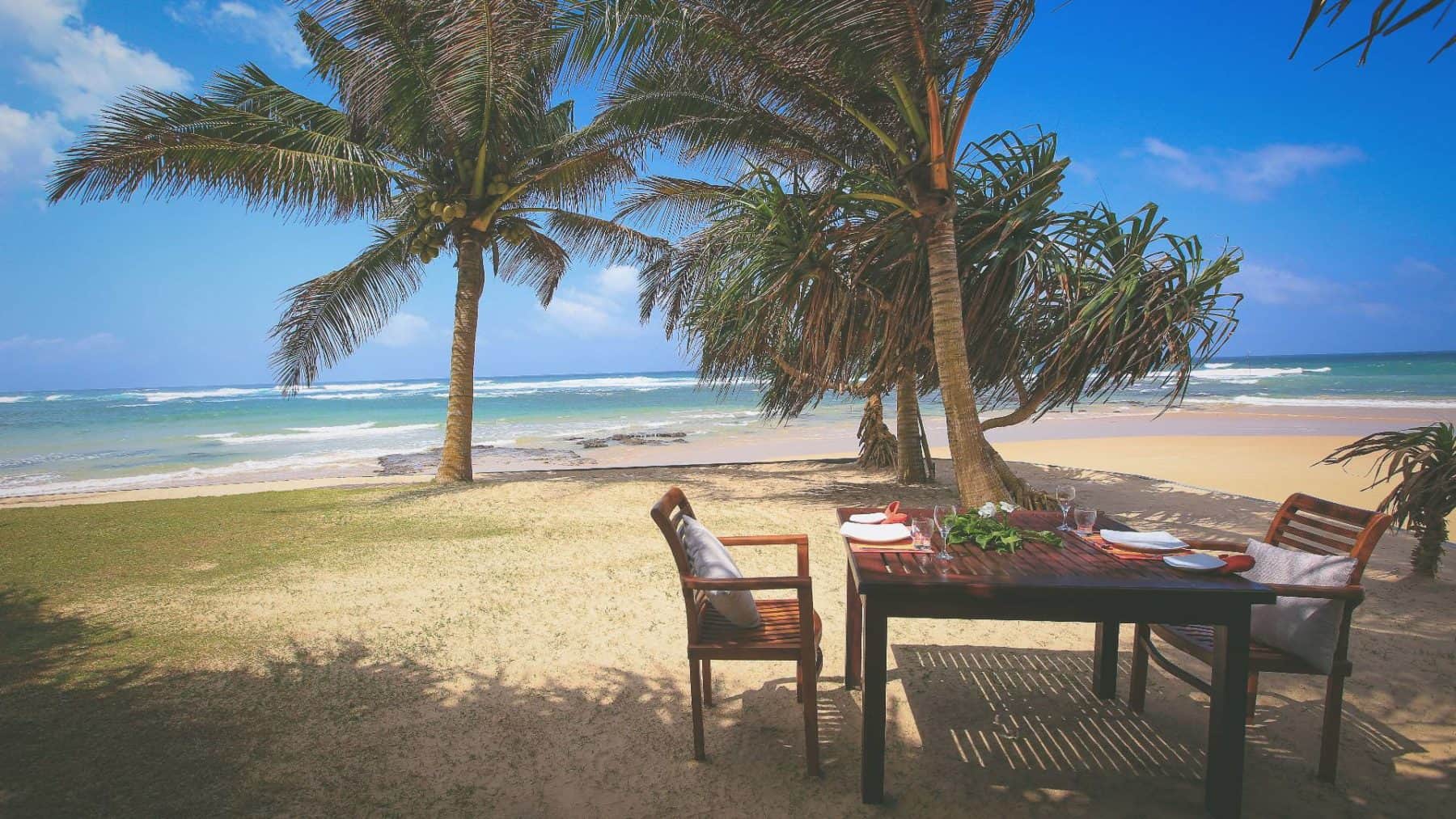 South Point Abbey and SP Villa
South Point Abbey and South Point Villa are sister properties snuggled side-by-side on the Galle coast. Individually, they are lovely. However, as they connect via the garden, they are also a brilliant choice for large groups or two families travelling together. With 7 bedrooms and 2 pools between the two properties, there is plenty of room, but you still have a sense of 'togetherness'. Plus, unusually for this part of the coast, the villas open out onto a safe swimming beach, making it an ideal spot for those travelling with younger children. The staff are fantastic and will make every stay feel very special. Again, they are particularly good for families as they can create well-adapted meal plans and provide childcare if needed too.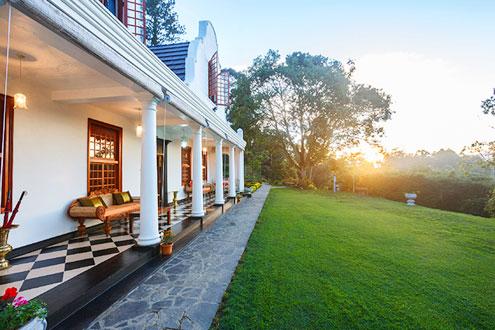 The Dutch House
Not all Sri Lanka villas are near the beach; in fact, some real gems are nestled in the heart of the country. With fantastic views over the central highlands, the Dutch House is a luxury colonial villa in the hill station of Bandarawella. A stay here feels like a step back in time: expect antique furniture, a wood-burning fireplace, traditional afternoon teas, a Dutch wrap-around veranda, and expertly manicured gardens. This two-bedroom property has its own private indoor pool, which is a rarity in the hills (hotels in the region are often pool-free, as it is usually too cold to swim outside). Plus, it's an exceptional location to explore the hills from, as it is away from the tourist hubs while still offering bird-watching, trekking, waterfalls, tea plantations, mountain biking, train rides, cooking classes and much more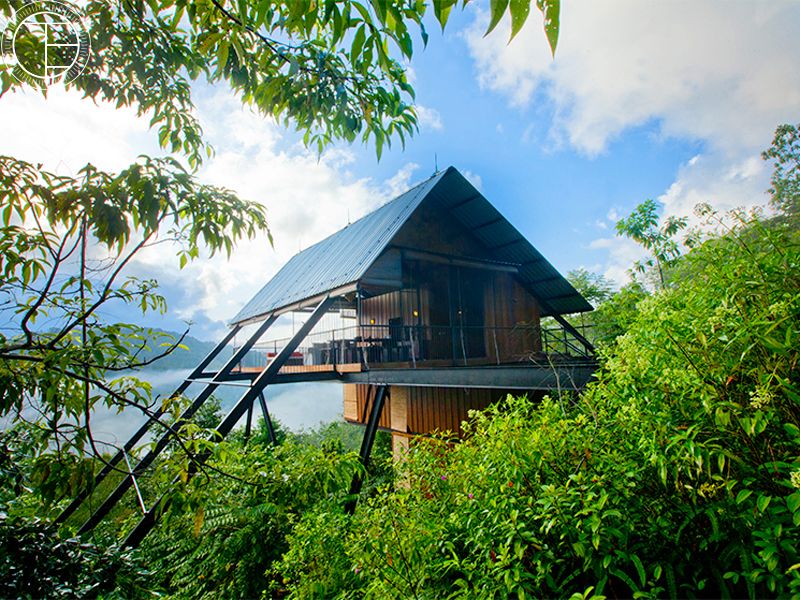 The Ark
Another fantastic inland property that neighbours the Sinharaja Rainforest, The Ark is excellent for those who love wildlife and off-the-beaten-track experiences. Sleek and modern in style, the steel and glass villa offers sensational views above the jungle treeline. The villa is a true oasis for nature-lovers, with wildlife trails all around and fantastic birdwatching from every angle. You can also visit local tea and rubber plantations to discover more about Sri Lankan culture and history.
The Ark has 3 double bedrooms that can accommodate up to 8 people, though we have been known to book the entire property for couples alone who have adored the experience. We would encourage those travelling with young children to mindful of the steep stairs and balconies that surround the building.
Originally published in October 2012. Updated March 2021.