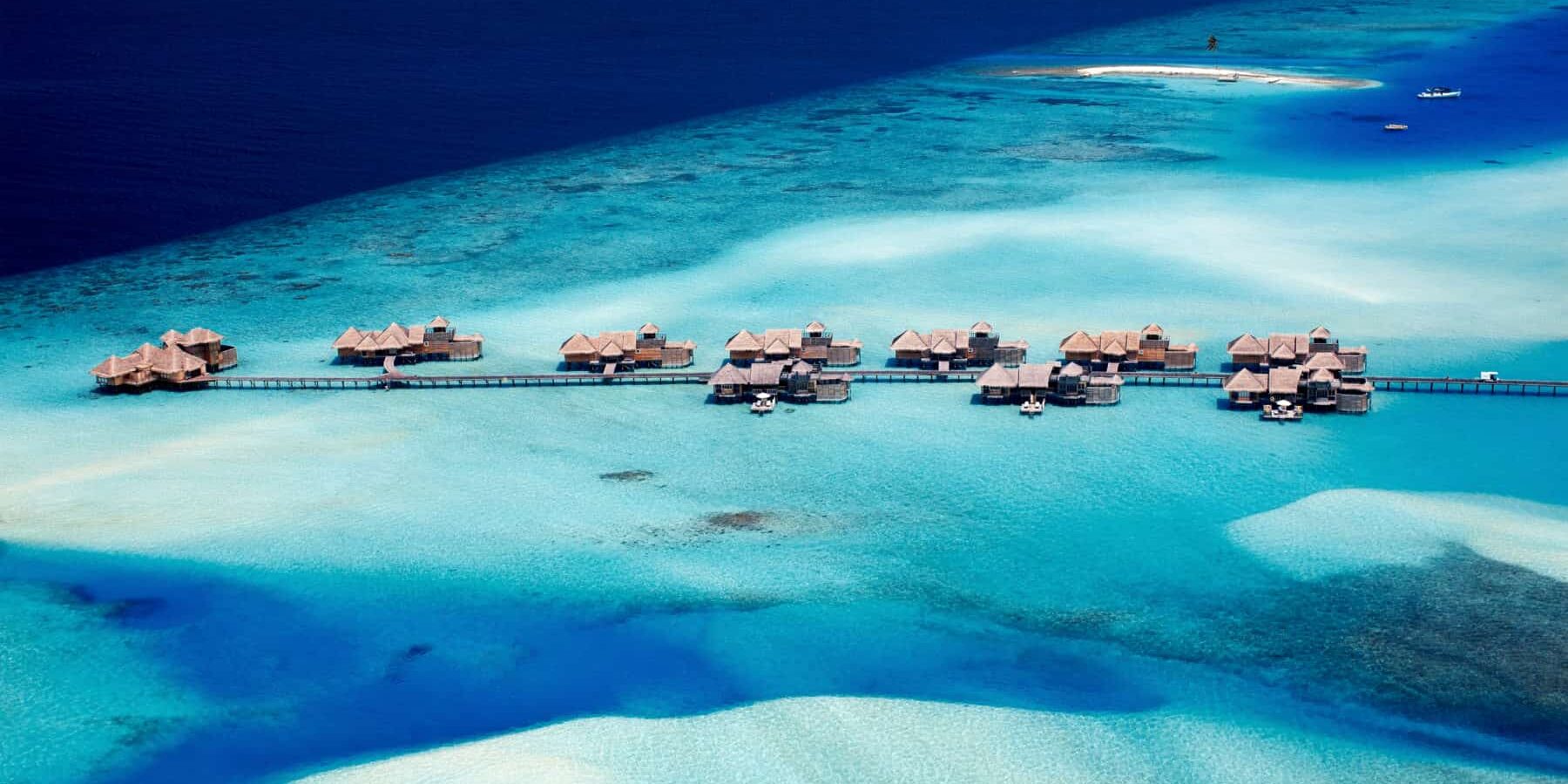 Sustainability in the Maldives can be hard to quantify…
What does "the Maldives" conjure up for you? For many people, it's all to do with the 'pristine environment', 'dazzling white sands', 'magical marine life'. But words like 'unparalleled luxury' 'total indulgence' and 'pampering' come to mind too, along with underwater restaurants, internationally branded spas and even chocolate rooms to keep us entertained in our tropical paradise.
But how do you square this with sustainability in the Maldives? How do you choose a resort with a conscience that not only gives its guests a fabulous experience but does its very best to mitigate its impact on the natural and social environment? What do you need to look for and what can you expect from a resort that calls itself 'sustainable'?
Even though more and more travellers are keen to do the 'right' thing when it comes to choosing a resort, it's not always easy to find out how sustainable a hotel actually is. Some hotels bury their eco-credentials so deep in their website that it's only by Googling 'x resort sustainability' you can unearth any info. Others don't mention sustainability at all, and you're left wondering if it's not a concern to them or if they just don't think it's important to you. Some resorts pepper their marketing info with flowery 'eco' phrases and it's hard to know if this is anything more than greenwashing fluff.
So, we took a deep dive into what sustainability really means in the Maldives by thoroughly researching the responsible travel policies of 30 resorts. Do note that there are 150 Maldives resorts in total (at the time of writing), so it is not a complete study or a final word on the subject. It's more a helping hand on what to look out for if you want to make 'the right choice' for your trip.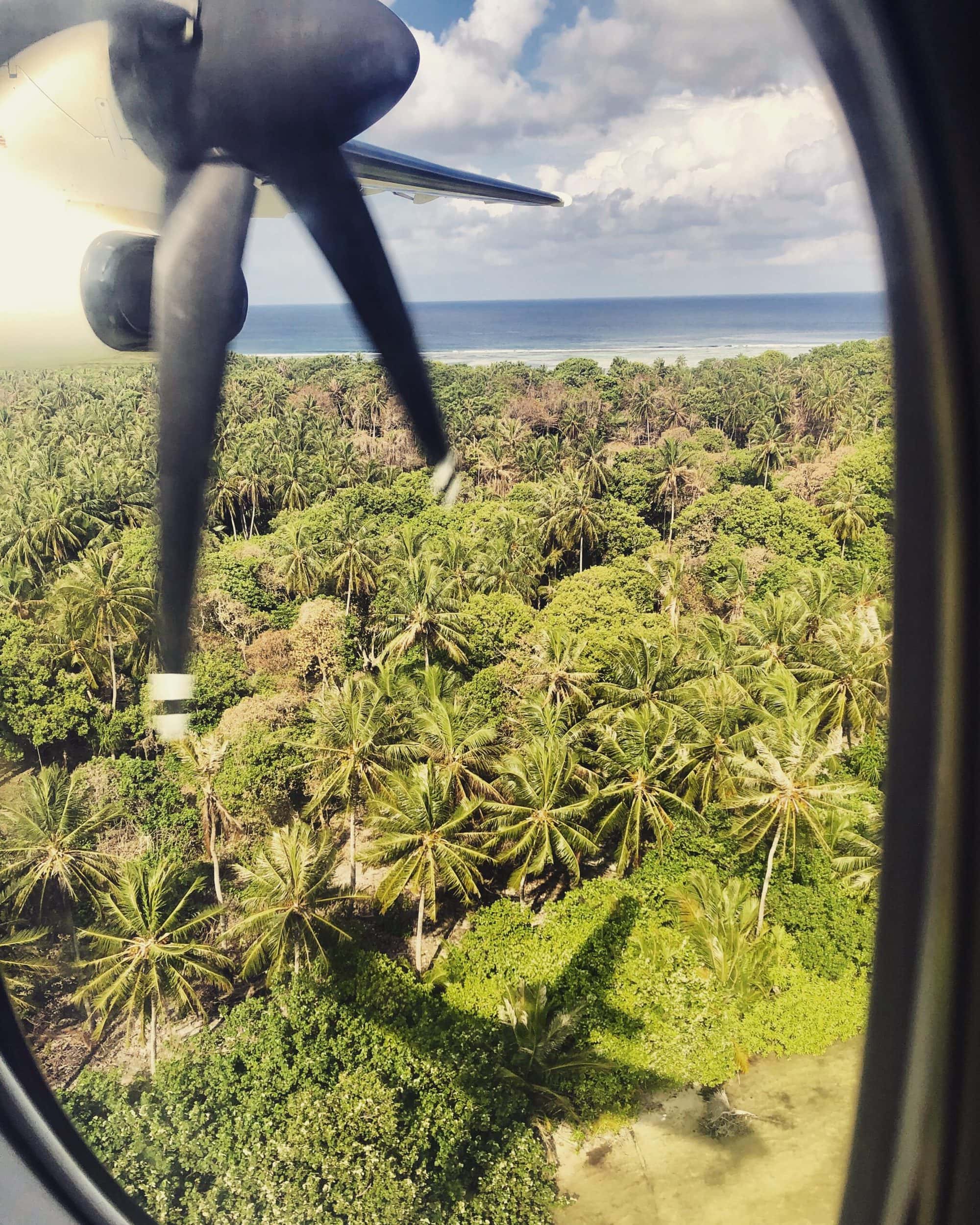 What's the base level of sustainability to expect from a resort?
Gone are the days when a hotel that put a sign in the bathroom reminding guests to reuse their towels could call itself sustainable. Now, it's base-level good practice in the Maldives to have banned single-use plastic water bottles and straws (to name and shame, Niyama is one that hasn't!). Similarly, in a country where there are such limitations on fresh water and on waste disposal – it's entry-level stuff for hotels to recycle their grey water for irrigation and to compost their food waste. Refillable toiletries are not quite as universal as refillable water bottles but it's getting that way, with many big hotel chains like Hyatt and Intercontinental in the process of eliminating single-use plastic toiletries from all their properties worldwide. Of course, this doesn't necessarily mean that the shower gel in your overwater Maldives bathroom hasn't travelled halfway around the world to be there, but if it's organic and ocean-friendly rather than full of chemical nasties, that's a start at least.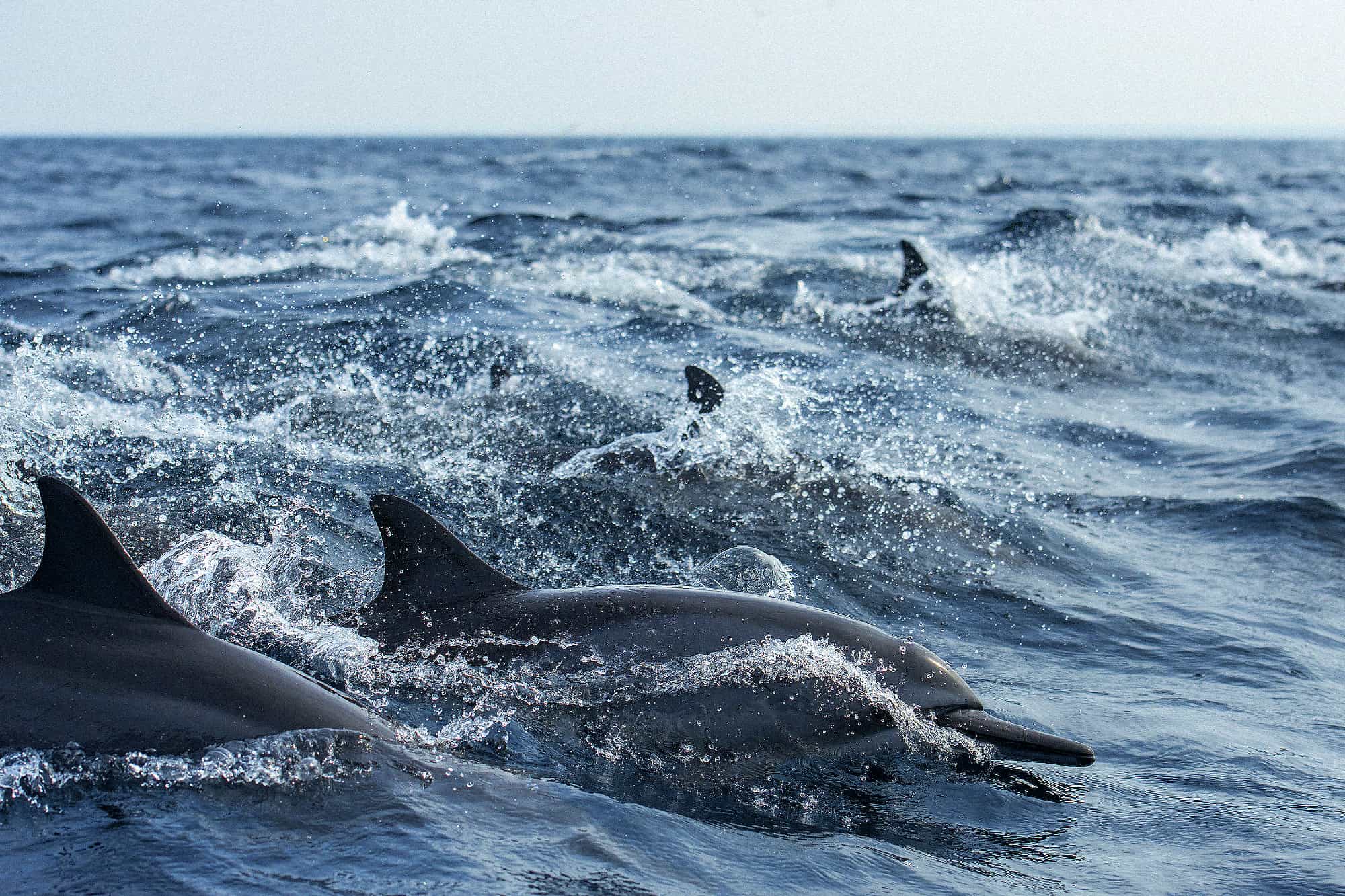 What is the next level of sustainability in the Maldives?
So much of what's wonderful about the Maldives is in the natural beauty, above and below the waterline. Hotels that take their responsibility to the fragile environment seriously can be expected to have initiatives to limit damage and even take steps to have a positive impact. These resorts will have a resident marine biologist with a variety of roles: educating guests, enhancing their experience, monitoring the house reef and contributing to research projects. Think reef rehabilitation initiatives with coral planting programmes that guests can get involved in and partnerships with organisations such as Parley for the Oceans which aims to combat marine pollution, the Manta Trust and Olive Ridley Turtle Project.
Investing in the health of the local community is another vital part of sustainability in the Maldives and beyond. It can be hard to find out how many local people are employed at a resort but do a bit of digging and the numbers do vary from around 25-65%. On Nika Island, 60% of staff come from 2 nearby islands which means they can return home to their families at the end of their shift. You can also expect these resorts to be engaged in initiatives designed to benefit their local communities whether it's through investment, education or partnership. At Como, for example, the dive centre gives local high school students the opportunity to obtain certification, a valuable skillset for employment in the Maldives.
Awards and certification are one way that hotels can demonstrate their sustainability credentials. Doubtless not all certification schemes are created equal, but they can signpost the fact that sustainability is a priority and result in more information about what the resort is doing and has achieved being visible to us potential guests. And while some are simply a badge, others require significant effort and positive action. Resorts such as Reethi Faru and Komandoo that have achieved Travelife Gold Award for example must meet 150 criteria and show a continued commitment to green issues. And the fact that Oblu at Atmosphere has the Green Globe Sustainability Leader Award surely explains why they have produced and published a comprehensive environmental policy and plan. Reading a 'Sustainability Management Plan' is unlikely to be part of many people's holiday planning (!) and that might be why you'll only find it right at the bottom of their website, but the fact that they've gone through a formal process of evaluation, set targets and monitor their own progress suggests this something they regard as worth spending time and resources on.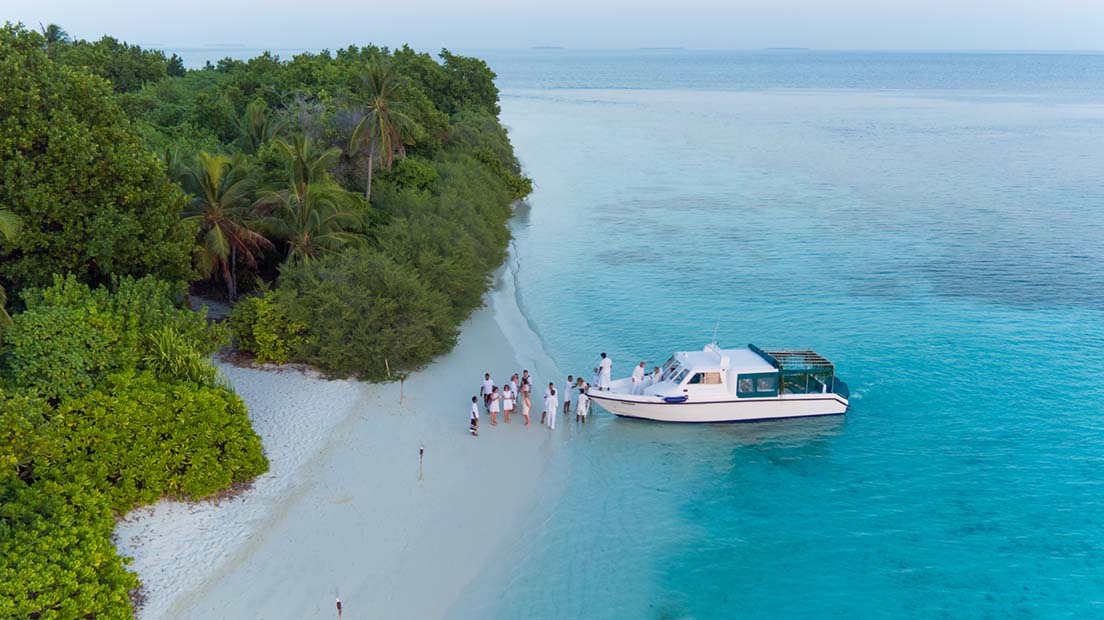 Who's leading the field?
The Soneva resorts were among the first in the world to ban plastic bottles, back in 2008, and the Soneva brand has continued to be ahead of the sustainability curve ever since. Soneva is now carbon neutral and 90% waste-free. To reach their target of 100% they have become the first company in the Maldives to recycle plastic – including tricky items such as sunblock tubes – into new products. From learn-to-swim programmes for Maldivian children to helping neighbouring islands to reduce their dependence on unreliable rainwater and have greater access to pure, filtered water in reusable glass bottles they have an impressive array of impactful initiatives that reach beyond the confines of the resort. Guest experience is always centre-stage and there's no compromise on luxury here but it's luxury with a conscience, feel-good luxury if you like. They're even working to eradicate mosquitoes from their islands without the use of chemical fogging that is so damaging to the environment.
Soneva has two of the most expensive resorts in the Maldives but that doesn't mean all the most conscious resorts have the heftiest price tags. 4* Barefoot Eco Hotel punches well above its weight when it comes to its sustainable ethos and achievements. Believing 'less is more', it aims to be as self-sufficient as possible, sourcing local food and materials to minimise imports and support the Maldivian economy; it has programmes to reduce waste and limit energy-use, and guests can play an active part in marine conservation and monitoring. Perhaps most significant is the close involvement of the hotel in the local community and the genuine opportunities for guests to experience and learn about Maldivian culture.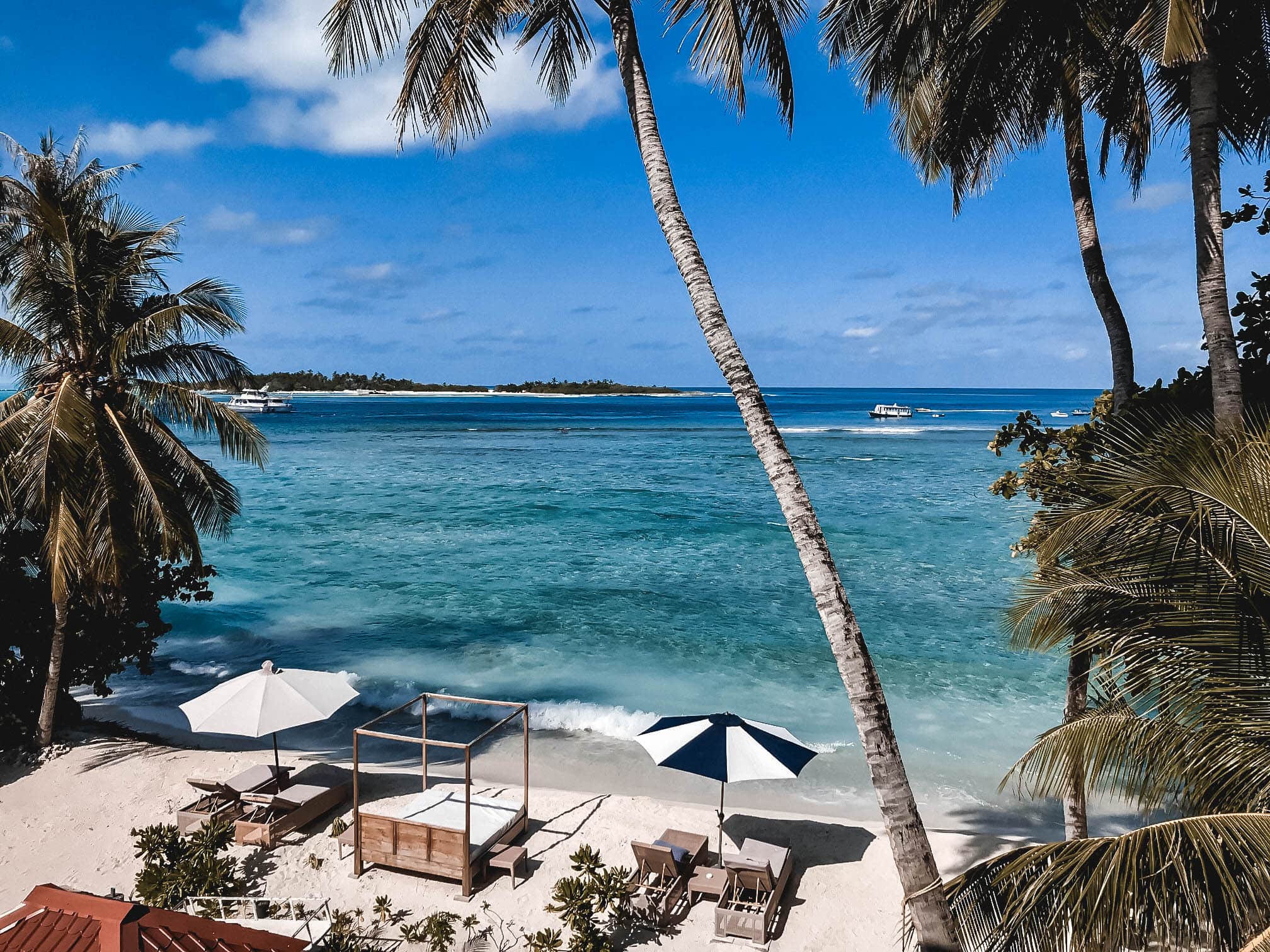 So when it comes to choosing the right resort…
Of course, it is theoretically possible that a resort can be committed to sustainability in the Maldives even if they don't shout about it. However, in my opinion, it's much more likely that a hotel or hotel chain which takes its impact seriously and is making genuine efforts to operate responsibly (and continuously improve their performance) will make information about their approach accessible to potential guests. (I'd go so far as to say they even have a responsibility to do this, to raise awareness and to drive wider change). So, look for signposts to this information on the front page of their websites, in their top menu bar – and keep an eye out for prominent certification logos like Travelife, Green Globe and EarthCheck.
And they say to be the change you want to see – don't be afraid to ask for more info and transparency. If you see something you don't like, call it out. If, for you, choosing a sustainable resort is going to enhance your experience, make that clear by exercising your power as a consumer and expecting more.
CURIOUS ABOUT SUSTAINABILITY IN THE MALDIVES?
If you have more questions about sustainability in the Maldives (or in another destination in Asia), you are welcome to get in touch with Alice, our Head of Sustainable Travel. You can reach her via email or on 020 7924 7133 .
Alternatively, you can find out more about the Experience Travel Group approach to sustainable travel on our website.
Has Sustainability in the Maldives improved?
Our MD Sam wrote the below piece in 2009.  You can see how sustainability issues have changed over the last decade or so by his reading his piece.
A few years ago I was asked by a certain well known 'responsible' travel company to provide suggestions for 'responsible' product in the Maldives that we could market through their site. It was totally impossible.
I did a fair bit of research and everything I discovered re-enforced the impression I had from visiting many resorts in the Maldives: there was not a single resort which deserved to be sold under the 'responsible' label. The trickle down effect was almost completely nonexistent, the rubbish disposal and energy generation was dubious, to say the least, and as for all those seaplanes… In fairness, you couldn't blame specific resorts or hotel companies (though I am sure some deserved it) – the repressive Government and it's rigid policy of social control and enrichment of their cronies would have made it impossible even if the company was willing.
As a side note, while I reluctantly told them I could not suggest anything that would be suitable, I was dismissed by the company involved and the Maldives appeared soon after supplied by someone else. Ah well, business is business I suppose…
However, my point is that this might be changing in a very fundamental and exciting way. Following last years first, ever democratic election in the Maldives, the new president, Mohamed Nasheed, made some exciting noises about making The Maldives a carbon neutral country – the first in the world. As an extremely low lying set archipelago, the Maldives had long recognised that they would be the first to disappear when sea levels rose but he makes the point that they better get their own house in order before complaining about the rest of the world.
In terms of tourism, there are no details as yet released, but we have heard of some really exciting and ground-breaking work afoot, to bring the beauty of the Maldives and their future into some kind of harmony. We know there is already massive strides being taken in making the country a freer and fairer place to live for the average citizen and that obviously involves their biggest industry – tourism.
CURIOUS ABOUT SUSTAINABILITY IN THE MALDIVES?
If you have more questions about sustainability in the Maldives (or in another destination in Asia), you are welcome to get in touch with Alice, our Head of Sustainable Travel. You can reach her via email or on 020 7924 7133 .
Alternatively, you can find out more about the Experience Travel Group approach to sustainable travel on our website.