Aman is a brand of exceptional quality. It's regarded as one of the leading hotel groups within the travel industry and their residences are always in spectacular locations, offer oodles of luxuriant space and somehow harness the very essence of the country they're in. Here we're focusing on Indonesia, highlighting seven Aman experiences you can include in your trip. Whilst they don't come cheap, you certainly get what you pay for; the level of service is arguably one of the best you'll find – on Earth!
---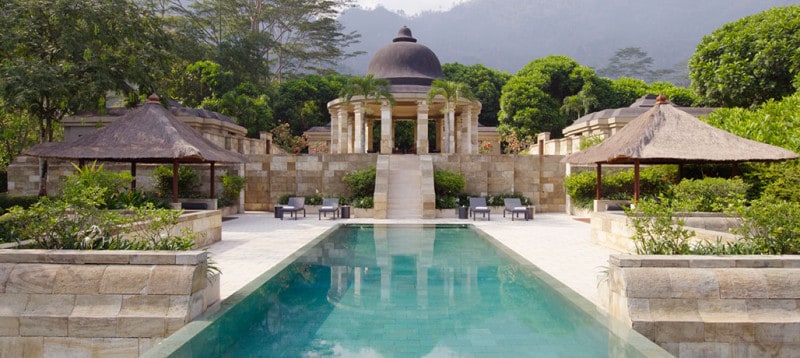 1. Amanjiwo, Borobudur
A spiritual resort in the heart of Java, Amanjiwo is surrounded by rainforest and set within a natural amphitheatre. Farmlands spread below the accommodation, creating a beautiful emerald blanket before the steep volcanoes on the horizon. The resort has villas with fantastic views over Borobodur itself that are particularly beautiful at sunrise and sunset.
---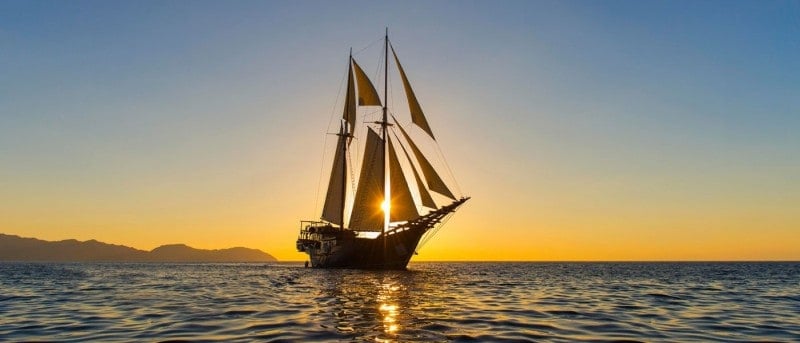 2. Amandira, Sea Journey
Based on the Indonesian Phinisi fishing vessel, this gorgeous boat can transport you through the beautiful islands of the Savu Sea – including Komodo National Park. It transports you away from other boats to remote reefs for incredible snorkel and diving opportunities, without compromising on comfort.
---
---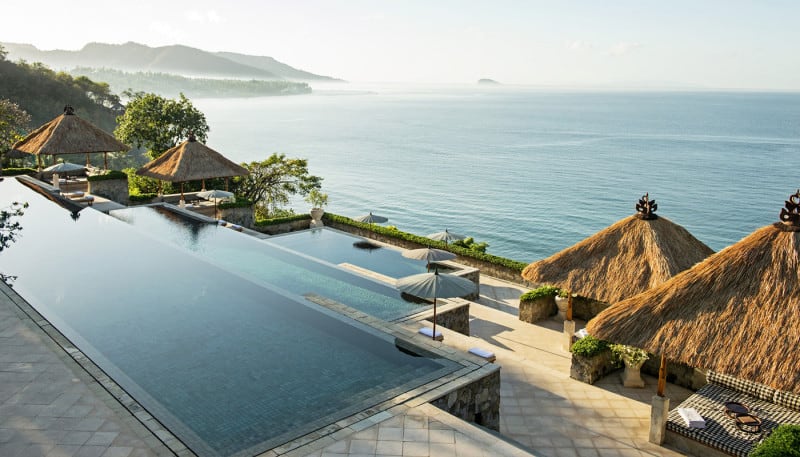 3. Amankila, Bali
A luxurious resort with a black-sand beach and villas overlooking the azure waters of Lombok Strait. The three tiered pools are stunning and, with only thirty five villas, you are sure to have an incredibly peaceful and secluded stay.
---
4. Amanikan, Sea Journey
An intimate, luxury charter boat, expertly navigated and hosted by a crew of 10, takes you on a journey through the Savu Sea to various snorkelling and diving spots and the famous Komodo National Park. It's perfect for families or couples looking for privacy and luxury.
---
5. Amanusa, Bali
A serene, modern resort, perfect for lovers of the high-life. Guests enjoy priority reservations at Bali National Golf Club and there is also all-hour tennis, kayaking and snorkelling opportunities. For those wanting to just kick back and relax, the white-sand Nusa Dua beach is an idyllic place to watch the sunset.
---
---
6. Amandari, Bali
This resort is based on a traditional Balinese village and is imbued with the local culture whilst maintain Aman's signature level of luxury. It has an awe-inspiring infinity pool overlooking lush tropical jungles and often children from the nearby village come to practice their Balinese dancing to the guests – it's adorable.
---
7. Amanwana
A luxury tented resort tucked beneath tropical canopies on Moyo Island – a stunning nature and marine reserve, just east of Bali. Surrounded by the turquoise waters and colourful reefs of the Flores Sea, it's the only resort on the island making it a private paradise for guests.
---
If you wanted to stay at any one (or more!) of these luxury resorts, do get in touch on 020 3773 9188 or via email. If you wanted to see some example itineraries for an Indonesia trip, do have a look at our portfolio of holidays. Do note they are just a starting point; all our trips are tailor-made so can be tweaked exactly to match your preferences.
---