The beautiful archipelago of Indonesia is home to thousands of islands, hundreds of languages and many religions. Spanning from the edge of Malaysia across to its border with Papua New Guinea, the sheer diversity is staggering - yet many travellers know little beyond Bali. While we're passionate about Bali, we also love to help travellers explore more remote isles too. We create holidays for intrepid travellers as well as those seeking a revitalising break - and we'll help you find the Indonesian experience that's right for you.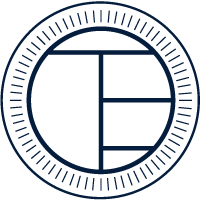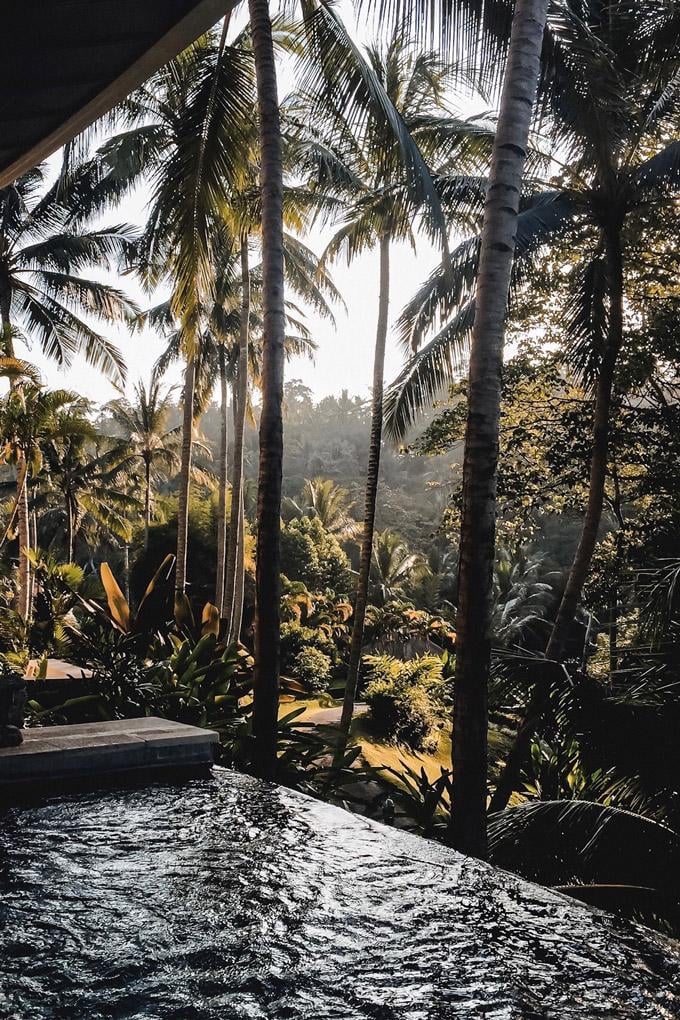 WHY CHOOSE A LUXURY
HOLIDAY TO INDONESIA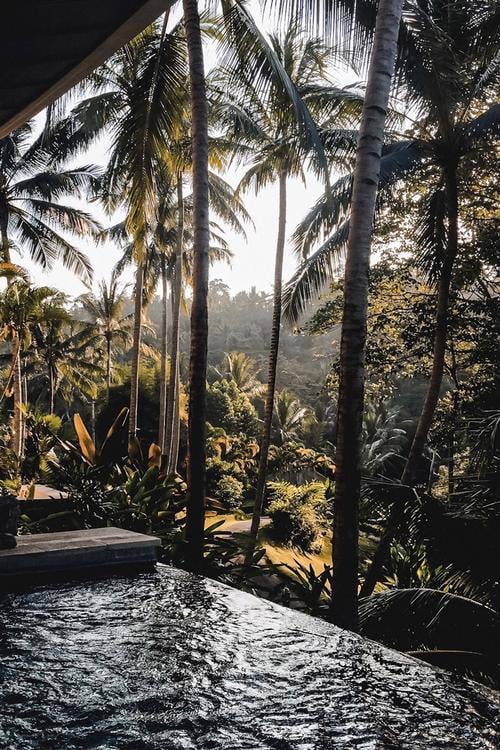 Luxury holidays in Indonesia, Bali & Beyond are all about the experience. From trekking up volcanoes to exploring far-flung island cultures, meeting wildlife or some of the world's most remarkable marine experiences, there is very little the archipelago doesn't offer. In our suggested holidays, we include some of the world's best hotels, adventures and guides. We design all of our holidays, so you get the best possible flavour of this incredible country.
Equally, Indonesia has some of the best hotels we've stayed in, so our luxury Indonesia hotels are all spectacular. There is a wide choice, particularly in Bali, but we are selective. It's not just luxury we look for, but an exceptional experience too: hotels that say something about the country, and experiences which reveal the fabric of the destination.
Where to Visit in Bali and beyond?
Where do you start with a holiday to Indonesia – a country which spans over 3000 miles? Many visitors begin with Bali and with good reason. It is famously hospitable, and it has so much to offer the modern traveller. While there is some over-tourism, the issues are on a limited area of the island (the beaches in the south and Ubud specifically) and much of the rest of the island remains unspoilt. Nearby Lombok is an incredible island, particularly for those Robinson Crusoe beach fantasies.
Further on, Java has world-class cultural/historical sites, including the Borobudur Temple Complex and outstanding volcanic scenery. Sumatra and Sulawesi remain superb 'off the beaten track' islands with so much to discover in terms of wildlife, scenery and culture. Surfing, cultural exploration and glorious beaches mean Sumba is on the radar for those looking for an accessible but distant dream destination. Flores is home to the famous Komodo dragons and a base for wonderful yachting trips to deserted coves and islands!
Indonesia is brimming with wonderful wildlife that you can witness ethically, in its natural habitat.
Evocative temples against volcanic backdrops: a unique Indonesian trademark that makes travel here so magical.
Fancy waking up here? The luxury hotels in Indonesia are second to none.
The perfect luxury bali package
If you're looking for an in-depth discovery of Bali, we know how to take you away from the crowds and into the heart of the destination. We generally suggest that visitors explore a little further than the beaches of the south and Ubud. There is so much to discover in Bali in more rural areas such as Sideman, Tabanan and remoter regions to the north, west and east.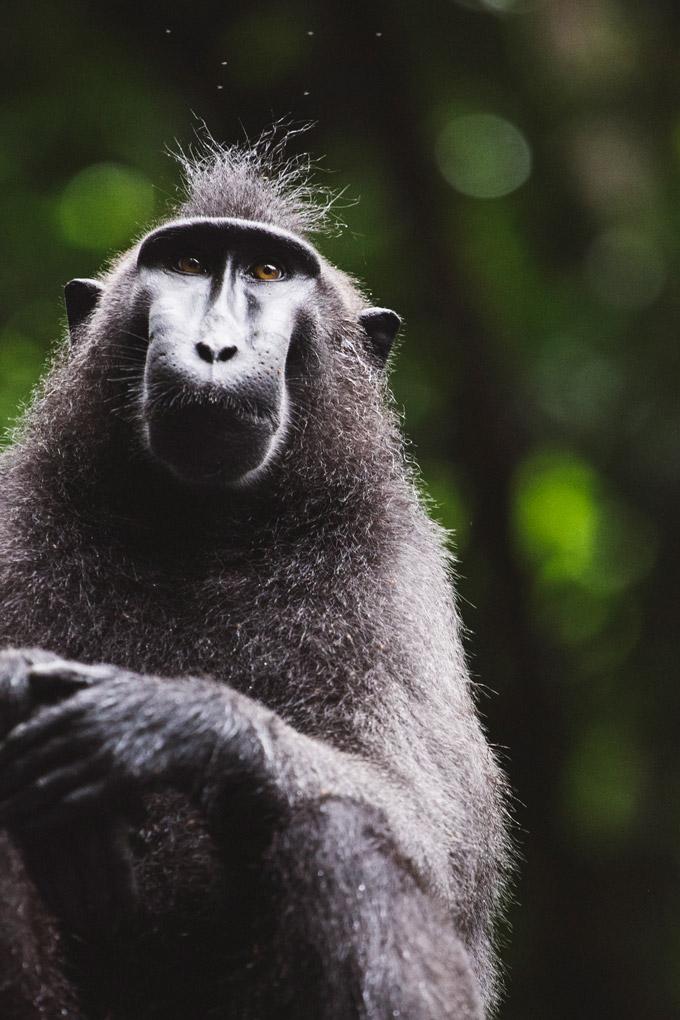 The black crested macaque is endemic to Sulawesi - and remarkably friendly to visitors...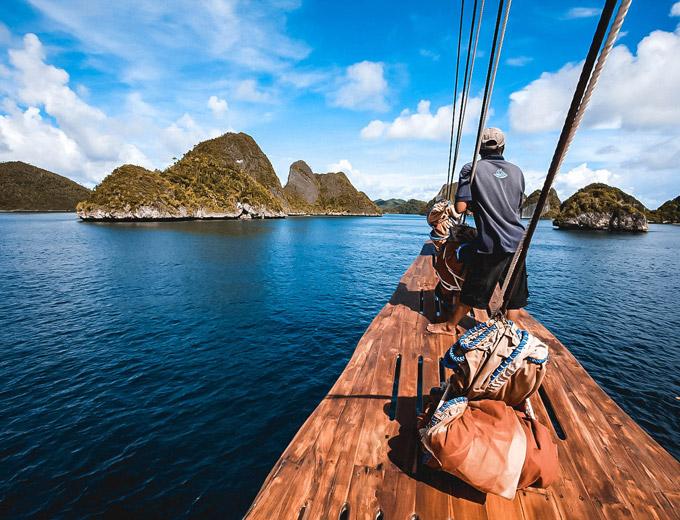 We can arrange your private boat trip through the magnificent Indonesian archipelago - just say the word.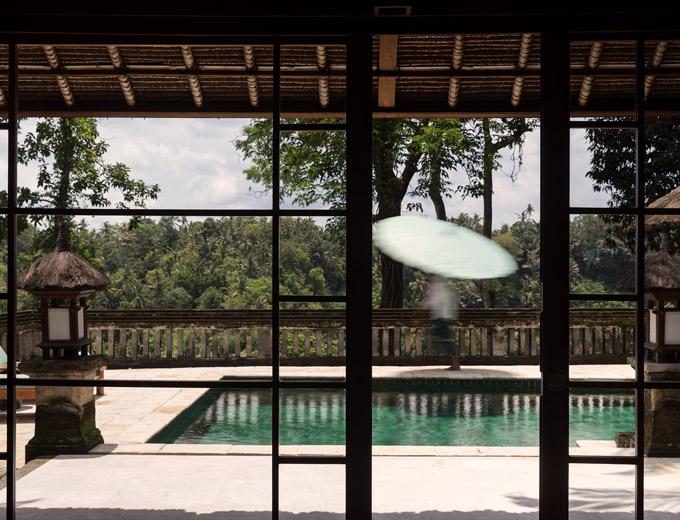 Seamless service and exquisite views make Indonesian luxury hotels quite spectacular.
Luxury holiday experiences in Indonesia
A luxury holiday to Indonesia is all about the extraordinary experiences on offer. From surfing the world's best-left hand on break on Sumba, visiting the black-crested macaques on Sulawesi, exploring fishing villages on the North Maluku Islands or spotting the Sumatran Rhino, Indonesia is a country which specialises in the extraordinary.
Indonesia has so much to offer in terms of everyday experiences that take you away from your own daily life. The sheer cultural variety and vibrancy are pretty special. Many of our experiences involve cookings, interacting, learning and sharing experiences with people who live a very different way of life. There are also more adventurous experiences such as trekking and diving to be had throughout the islands. Here is a selection of the type of experiences that we can arrange in Indonesia.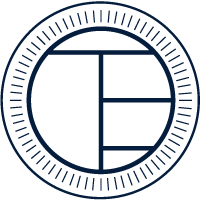 WHEN TO GO
TO INDONESIA
The weather in Indonesia broadly follows a tropical seasonal pattern, with the dry season running from April till October and the monsoon season from November through to March. It is hot, and the humidity is high year-round, but the best time to visit varies from island to island. The weather in the rainy season is variable; while Bali is usually relatively dry in February, nearby Java can be very wet. See our Weather & Best Time to Visit Indonesia page for more.
Popular Types of Holidays in Indonesia
The type of holiday and journeys offered throughout Indonesia are legion and defy tight categorisation. However, we've put together some suggestions based on popular requests from travellers, to give you a little inspiration for where to start.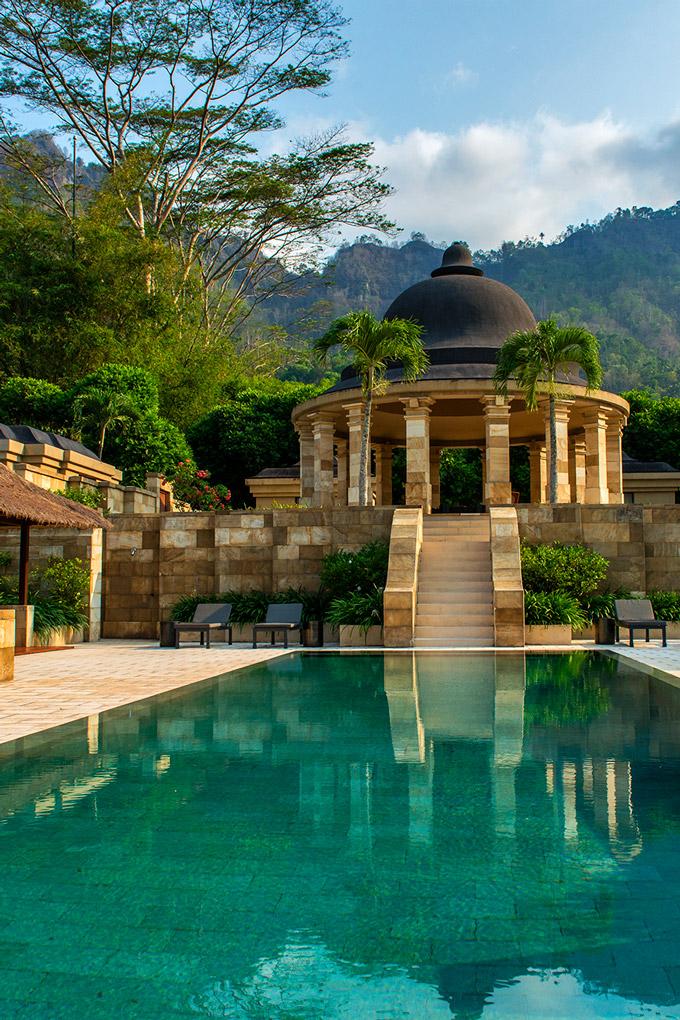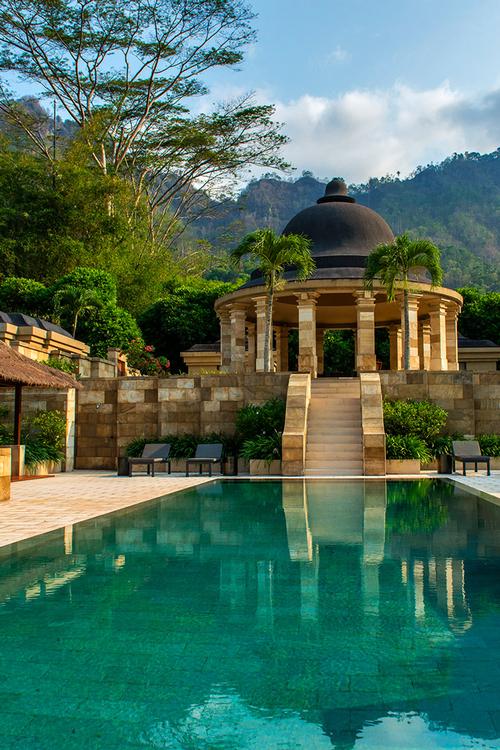 LUXURY HOTELS IN INDONESIA; SPECIALLY CHOSEN FOR YOU
If there is a defining feature of luxury hotels in Indonesia, it is their sheer uniqueness: you can find great style and service while altogether avoiding bland chain-style hotels. Of course, having some of the most glorious scenery in the world doesn't harm. From countryside retreats against steep paddy fields to beachfront hideaways at the feet of volcanoes, each island has character accommodation to suit. With the Indonesian culture of hospitality, many of the smaller, more intimate boutique hotels are very unique too.
The level of luxury varies from the superlative 'top-of-the-range' level of hotels such as Nihi on Sumba and Tanah Gajah in Bali to more rustic but gorgeous places such as Mesastila in Java or Jeeva Beloam in sandy Lombok. In some of the more remote islands, the hotel offerings are far slimmer, but there are some hidden gems even there which we'd love to share with you. We have handpicked our selection of hotels to elevate your holiday experience.
IMPORTANT TRAVEL INFORMATION
Before travelling to a country such as Indonesia, it is essential to be sure you have all the most up-to-date information. Our consultants always stay abreast of the latest news, which we communicate via our customer portal, regular emails and our app, Vamoos. We do the worrying so that you can enjoy the anticipation.
The latest health information, provided by the NHS, can be found at Fit For Travel. We provide visa information but the very latest travel information for Indonesia (including for COVID-19) can be found on the Foreign Office website.
It is critically important that you have travel insurance in place from the time of travel, and we recommend the comprehensive policy provided by our insurance partners, Global Travel Insurance.
Finally, our holidays enjoy 100% financial protection through our bonding with ATOL and ABTA.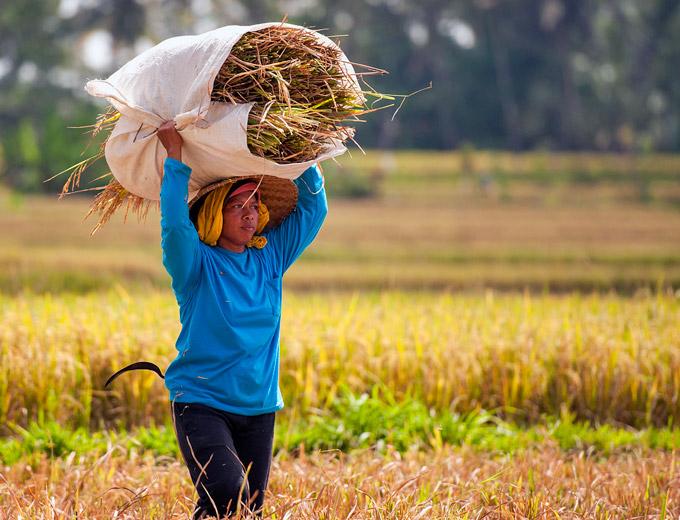 Why Experience Travel Group?
With Experience Travel Group, your holiday can be as intrepid or luxurious as you like: we have the knowledge, local partners and experience to make it happen. We handpick our hotels and guides to bring your holiday to life and help you reveal the fabric of a destination. To discover more about how we do what we do read our FAQs section or our Why Choose Us page.
We know you cannot buy more time on this earth and that travel is important to you. Equally, like you, we believe that the planet's resources are limited and precious. Therefore sustainable travel is at the heart of what we do. We believe in creating exceptional ethical experiences which allow you to travel meaningfully and tread gently. We believe in helping you to make your travel count.
When you travel with ETG, it's not just another holiday. It's more than 'just' memories. It's proper connections, friendships and laughter. Being part of an ETG holiday makes you part of something wider, part of our community of travellers, partners and employees who passionately believe that travel is precious and should be treasured.
The element of serendipity, flexibility and individual personality that we build in via the extensive in-person planning and the structure of the trip itself, allows you to write your own story. Because travel changes everything.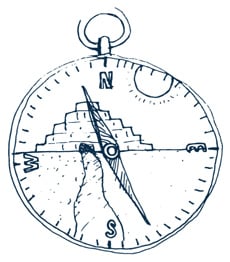 A HOLIDAY WITH EXPERIENCE TRAVEL GROUP
Make it
Count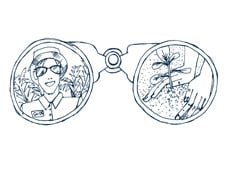 Exceptional, ethical experiences that impact positively; sustainable, mindful travel is at the heart of all we do. So, you can tread gently, knowing every step of your journey counts.
JOIN OUR TRAVEL COLLECTIVE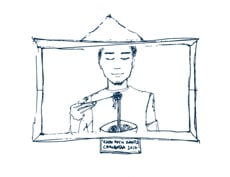 Unforgettable journeys where you realise you don't need the same language to laugh, commune and connect. Come join our travel collective and share the extraordinary world we know.
FIND A DIFFERENT STORY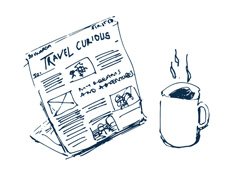 Imaginative, immersive adventures; our individually created holidays are your guaranteed passport to a life less ordinary. Embrace the unexpected; travel curiously; discover a new you.
TRAVEL WITH CONFIDENCE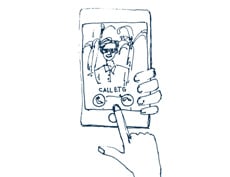 Bespoke itineraries designed to suit you, and only you. With full financial protection and 24/7 support; we'll ensure you travel seamlessly, safely and responsibly, too. We're with you all the way.