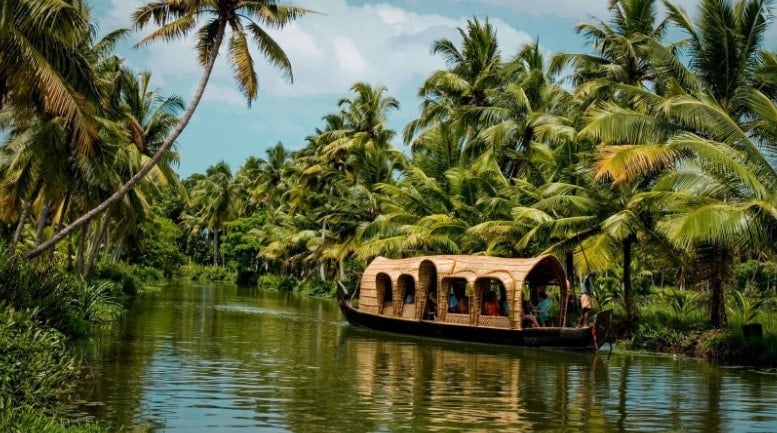 Best Time to Visit Kerala
Kerala, located in southwest India, is a beautiful and unique region that defies typical Indian stereotypes. With a rich heritage influenced by Arabic, Dutch, European, and Chinese cultures, Kerala is known for its lush greenery, waterways, and palm-fringed beaches. However, the region's tropical climate can also bring heavy rainfall, so knowing the best time to visit Kerala is fundamental.
The winter season, which is between October and March, is usually the best time to visit Kerala due to its warm, sunny weather and lower humidity. It's particularly pleasant from the end of November to mid-December, as the monsoon rains have recently passed, leaving the inland landscapes lush and green. January and February are the busiest months for tourists, but April, despite being considered "off-season," still has reliable weather, making it a great time to visit. For the best experience of the famous Keralan backwaters, the recommended time to visit is between October and mid-March, when cruising weather is most reliable.
Ultimately, choosing when to visit Kerala is down to the activities you'd like to do and the sights you'd like to see. If you are considering visiting Kerala and want to make perfect plans, we can help you. From exploring the northern waterways to national parks, or just relaxing on the beautiful beaches, our experts can help plan the best time for your Indian adventure. Start your journey today.
When to Visit Kerala:
Best Time:
November – February
Monsoon Season:
June  – September
Beach Season:
October – February
Weather in Kerala Throughout the Year
January – February
This is the best time to visit Kerala if you're looking for dry and cool weather. With an average temperature of 29°C during the day and 23°C at night, the beginning of the year is comfortable for exploring. The low humidity and clear skies make it the ideal time to visit the beaches of Kerala and relax under the shade of a palm tree. January and February are the peak tourist season, so expect higher prices and bigger crowds.
March
March marks the beginning of rising temperatures in Kerala, with average highs of 32°C and lows of 25°C. Don't let that put you off, March is still a great time to visit Kerala as for the most part, the skies are clear.  Although the humidity may increase and occasional showers are possible, Kerala is quieter in March which makes visiting the temples easier.
April – May
These are the hottest and most humid months in Kerala, with temperatures ranging from 33°C to 36°C, without dropping much at night. Tourists at this time hide from the humidity in the northern hills and the monsoon season begins to roll in, starting in the south. This is when you can expect intermittent heavy rain and thunderstorms but a welcome drop in temperature.
June – August
By June, the monsoon season is in full swing, making the weather in Kerala heavy with rain and occasional flooding. The average temperature during this time is around 27°C, and the humidity remains high. Sightseeing and outdoor activities can be challenging due to dangerous conditions, however the monsoon season is welcomed as a time of rejuvenation. This season is celebrated by receiving Ayurveda treatments and watching the snake boat races.
September – October
As September rolls in, the monsoon season in Kerala starts to ease off, bringing occasional rain and thunderstorms. As the temperature cools down and humidity decreases, it marks the beginning of the best time to visit Kerala. October is a favoured month for tourists, with comfortable weather and fewer crowds to contend with.
November – December
This is the start of the dry season, with cool temperatures and low humidity, making it an ideal time to explore the outdoors and embark on sightseeing adventures. During the day, average temperatures range from 29°C to 32°C, while at night, temperatures hover around 23°C. With smaller crowds, this is a great time to enjoy all that the area has to offer.
Monsoon Season in Kerala
India's monsoon season kicks off in Kerala. Rolling in from the southwest, the rains typically start in June and last through to September. During these months, the region experiences heavy rain showers and intense thunderstorms. 
The rainfall usually is spread out over the monsoon season however, there can be heavy downpours that last a few hours. When this happens, there can be weather warnings. Flooding is common during monsoon season as Kerala's famous backwaters overflow. It is advised not to swim at this time. 
Despite this, visitors aren't put off. There are still plenty of unique experiences to enjoy when visiting Kerala at this time of year, and waterfalls and misty mountains will be at their most tranquil. With the state celebrating renewal and growth, the atmosphere here is peaceful.
Beach Season in Kerala
Kerala boasts a fantastic beach season that typically spans from November through to February. During this time, visitors can relish in comfortable temperatures, low humidity, and sunny skies – ideal weather for lounging on the sand and reading a book.  With beautiful tropical beaches like Kovalam, Mararikulam, and Needles, Kerala provides the perfect backdrop for relaxation and water activities alike. Whether you're looking to swim in the sea or explore deep jungles, Kerala has it all. For further information and recommendations on Kerala's best beaches, check out our guide.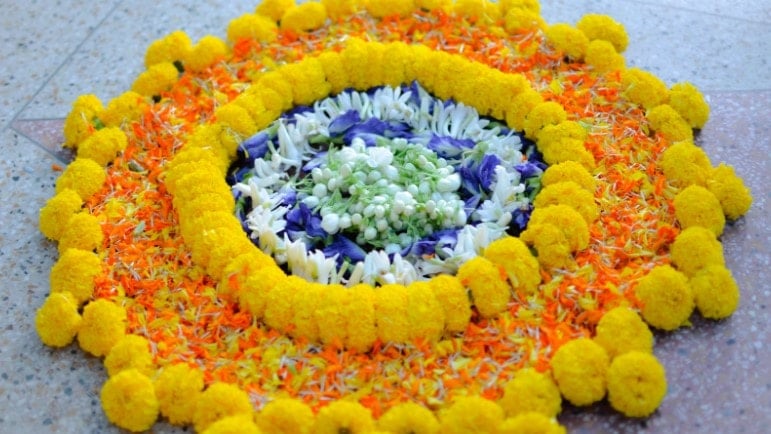 Kerala's rich and vibrant culture is most present in its festival calendar. To enhance your trip and time in Kerala, we'd recommend checking them out. It will give you a unique and exciting experience, even in the off-season.
Even with unpredictable weather, August bursts into colour with the Onam Festival. This ten-day harvest festival is celebrated by dance performances, boat races and the creation of floral designs called pookkalam. Each of the ten days has its own significance and ritual making the experience of Onam incredible. However, as India travels home to Kerala, this time of the year can be busy.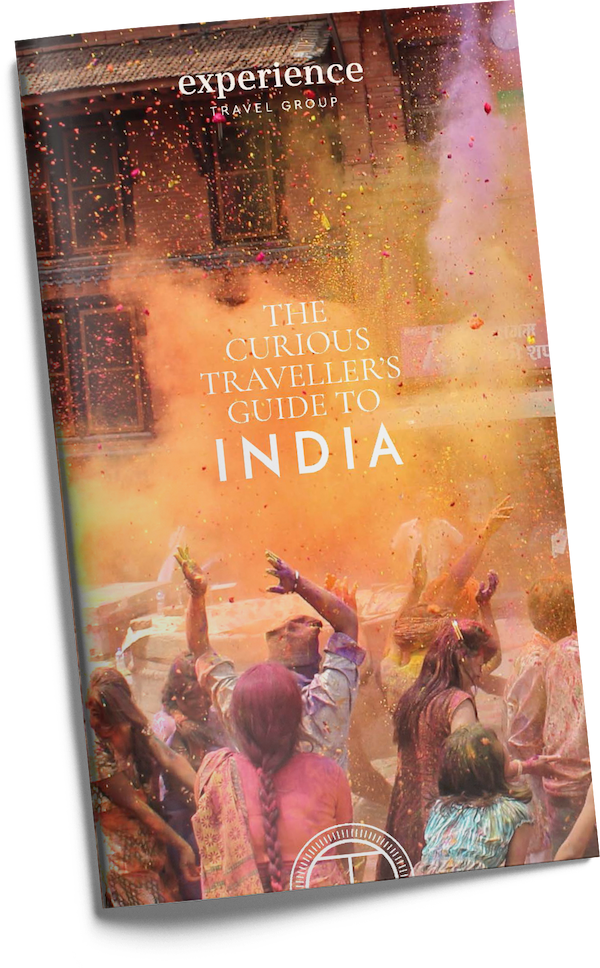 CURIOUS TRAVELLER'S GUIDE TO INDIA
Want to know more? With so much to see and do, planning a holiday to India can feel overwhelming - so our Curious Traveller's Guide to India makes it that much easier. This is our experts' edit of experiences and hotels, plus a detailed breakdown of popular regions and advice for first-time visitors.
DOWNLOAD NOW