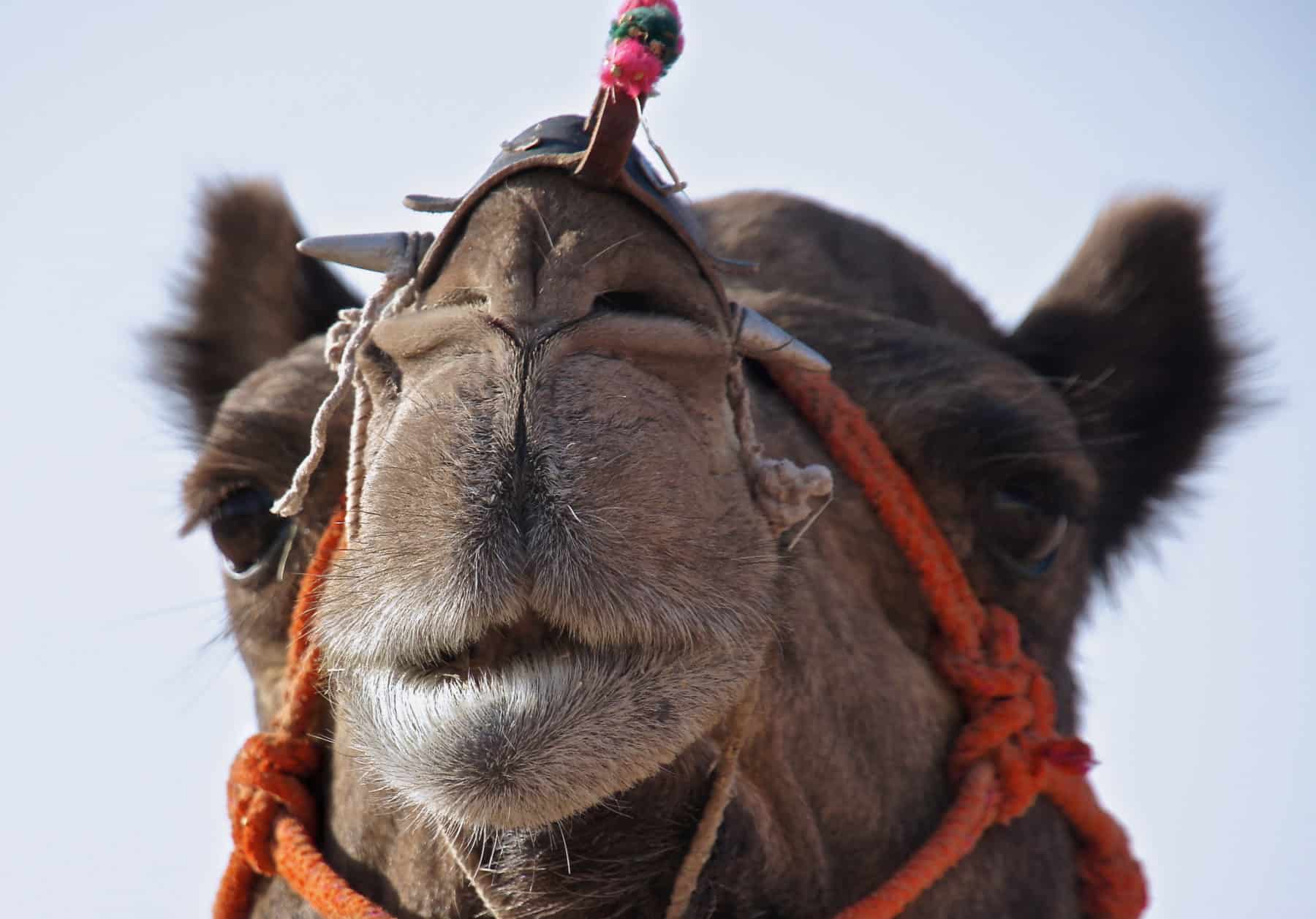 In 2008, Surrey-born Jenny Hartree turned her lifelong fascination with wildlife into a career, moving to Tanzania and starting work on a game reserve. In that time she has worked in national parks across both Africa and also worked three seasons in a national park in Central India. With this extensive experience, she here shares a fascinating comparison between approaches to conservation and safari in both continents.
Safari is a Swahili word meaning 'Journey' which has become synonymous with Big Game viewing in both Africa and India. It is probably for this reason that the perception is that both continents conduct safaris and wildlife conservation in the same way, however, this is not the case. Of course, there are parallels but there are also fundamental differences.
I spent over 30 years travelling and living in East and Southern Africa and had incredible experiences witnessing nature in the raw. Then, three years ago I made my first trip to India in the hope of catching a glimpse of a Royal Bengal Tiger. I was extremely lucky and saw several of these endangered big cats in four different tiger reserves. I was left with a real sense of awe, not only because I had been privileged enough to see these enigmatic cats but also because the experience gave me a real optimism about the future of India's wildlife.
Key differences
Starting on a practical note, if you have been to Africa and are considering a wildlife trip to India, these are some of the main differences of which you should be aware. Resorts and lodges are located outside the national parks which have strict safari timings that vary from state to state. On many African safaris, it is possible to wait for as long as necessary for an animal to come out from hiding. The strict timings in Indian parks do not always allow for such luxury and you may, therefore, experience a more frenetic drive as your ever-enthusiastic guide will want to cover as much ground as possible in order to see a tiger. For myself and my naturalist friends, it is better to have one really good sighting of a tiger than several glimpses.
India has a much wider variety when it comes to safari accommodation. You will find all levels, from basic, budget hotels through to Five Star Luxury. As a general rule of thumb, you get what you pay for, though in my experience, even the budget resorts are clean and well run but English may not be widely spoken as they are geared towards the Indian market. These also tend not to have resident naturalists. The high-end resorts usually have their own naturalists who will accompany you on drives.  Having a good naturalist makes all the difference, so it is worth checking this at the time of booking.
Travel within India is done by plane, train and or car, with a driver. As it's such a vast country, journey times can look alarmingly long, especially the drives, but the scenery is beautiful and best appreciated from a vehicle. Yes, some of the roads are in a pretty poor state and yes, the driving certainly is different from what we are used to – the expression 'give way' has a completely new meaning! However, as a long drive is unavoidable when getting to National Parks, I would advise sit back and enjoy the experience. For more information about getting around India, why not take a look at our Curious Traveller's Guide to India?
There are many internal flights from the main hubs of Delhi, Mumbai etc to towns and cities closest to the parks but your journey will still involve a drive of a couple of hours or more to reach the park. Trains are another great way to travel and experiencing a main station is like nothing else. What appears to be absolute mayhem with platforms nearly a kilometre long and throngs of people seemingly piled on top of each other turns out to be very well organised chaos, once you know how it works.
The two "Big Fives"
India does not boast the plethora of species one can see on the plains of Africa. There are only a handful of antelope and gazelle species but abundant numbers of deer starting with the smallest Mouse Deer through to the large Sambar. Often the goal of an African safari is to see the Big Five; elephant, rhino, lion, leopard and buffalo. While India does host its own Big Five, there are few places that are home to all of them together. Wild Asian elephants for instance, now only roam in the far north, northeast and south of the country and the Greater One-Horned Rhino only occurs in the northeast. Asiatic lions are confined to the Gir Forest in Gujarat State. Leopards occur almost everywhere, even on big city outskirts, but they are very hard to see unless you visit specific leopard parks like Bera and Jhalana in Rajasthan, Satpura in Madhya Pradesh or Kabini in the south, where you also stand the best chance to see the rare, melanistic form, the true Bagheera! Wild water buffalo are easiest found in the northeast at Kaziranga and while they do occur in other wetland areas, inbreeding with domestic buffalo has had an impact on their numbers.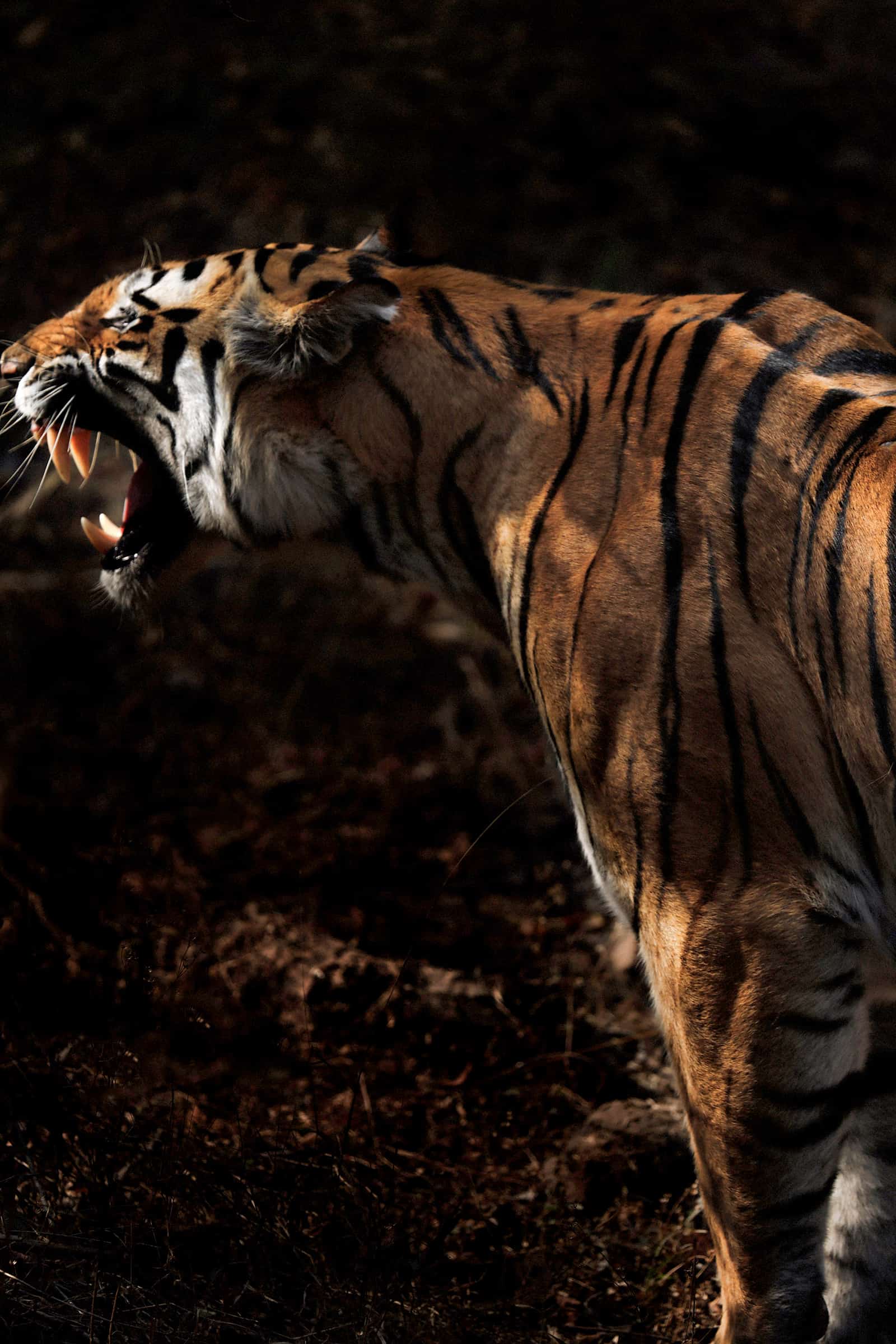 Spotting tigers in India
That makes five but of course, I have not included the most iconic animal everyone wants to see in India: the Royal Bengal Tiger. There are over fifty Tiger Reserves across the country which are governed by Project Tiger, which was started in 1972 in order to save the country's remaining tigers and their habitats. Seeing a tiger in the wild is not easy but you can increase your chances in a number of ways.
Firstly, I strongly recommend a minimum stay in any park of three nights, preferably four; the more time you spend in the jungle, the greater your chances! Some parks have a much higher density of tigers and/or a habitat which allows for easier viewing. The time of year is crucial too. Winters are far colder than people anticipate and, unsurprisingly, when temperatures drop to around freezing, the big cats stay hidden until it warms up, which is usually after the morning safari ends! From mid-February onwards you can feel the onset of summer and tiger activity increases along with a die-back of undergrowth. If you can stand the heat, and by that May sees temperatures reaching mid to late 40's, this is the time tigers will regularly seek out waterbodies in which to cool off and are therefore more easily seen.
More big mammals…
There is one big mammal India has that Africa doesn't and possibly the most popular character from the Jungle Book – Baloo! There are three species of bear in India, the Himalayan Brown bear, Asian Black bear and the Sloth bear. You will need to visit mountainous areas in the north of the country for a chance to see both the Brown and Black bears but Sloth bears are widely distributed across the country and can be seen almost anywhere.
For dog lovers, golden jackals are present in most parks and the Indian Dhole, also known as whistling or wild dogs, can be seen in central parks like Pench and Kanha, with the biggest packs occurring in Kabini in the south. Asiatic wolves occur throughout the country but are incredibly shy and rarely seen except in the south where they occupy open farmland. When it comes to birdlife, India has an incredible array. As an example, Jim Corbett Tiger Reserve in Uttarakhand has alone recorded over 700 different species. Again, time of year makes a difference as there are various migrations that take place whether to and from Europe and Africa or within the country itself but generally speaking, if you are into our feathered friends, you will not be disappointed.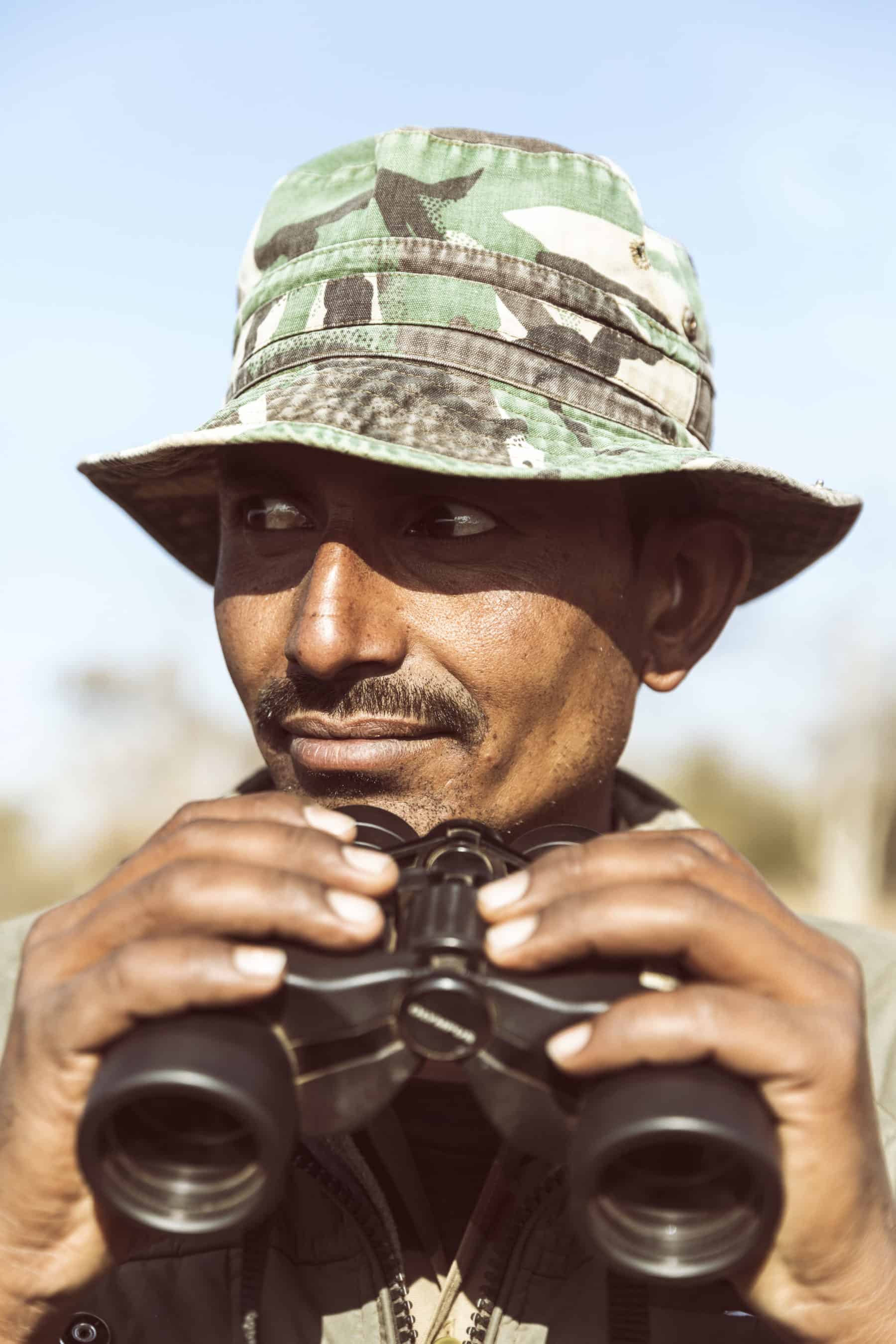 Attitudes to conservation
As I mentioned earlier, I left India after my first visit feeling really optimistic about the future of its wildlife and natural habitats. On a continent with around 1.4 billion people, I couldn't imagine that conservation would rank very high when compared with tackling poverty, health, food, water, education and pollution. But when, on my very first safari in Corbett National Park, I was waiting in my jeep at the gate, I was struck by the fact I was the only foreigner, everybody else eager to get on with their safari was Indian. Animals have always featured in Indian culture and religions with gods being represented each by an animal such as Ganesh, the elephant god, and earning sacred status. As a result, interest in their own precious wildlife seems to be a part of life, as is the desire to witness it first hand.
Having said that, I think it is fair to say that your average Indian on safari is intent on seeing only one thing, their national animal, the tiger! While this can lead to safaris becoming 'tiger-centric', the fact remains that if a nation is passionate about their apex predator, save that and you save everything else, especially the all-important habitat. I was truly astonished to witness vigils held across the country after a popular male tiger was taken into captivity having killed a forest guide – the 5th human death attributed to him. The country was in uproar that this favoured beast should be 'imprisoned' in a zoo for the rest of his life. In a bizarre twist, I actually shared a train cabin with the judge responsible for the final verdict on T24 or Ustad as he was known, a decision he had not taken lightly but felt, along with advice from scientists, that he could not risk leaving Ustad free when so close to human settlement. Three years on, while it is highly unlikely that Ustad will be returned to the wild, the continued depth of this nation's outrage cannot be ignored. Neither can the fact that they actually held a court case over it in the first place!
Every wild tiger death, be it natural or not, makes front page news and I cannot help reflect that in Africa lions, leopards and cheetahs are poisoned, trapped and shot on a regular basis with barely any recognition bar conservation groups. When the legendary tigress Machli from Ranthambhore, finally passed away just before her 20th birthday, (making her the oldest ever recorded wild tiger) she was awarded a full Hindu funeral; such is the importance of these animals to the nation. India still has an uphill battle to balance population growth and the need to maintain and even increase wilderness areas but with the support of the majority of the second largest population on earth, I feel she may succeed.
CURIOUS ABOUT A SAFARI IN INDIA?
If you're curious about a safari holiday to India, please do see our collection of Indian wildlife holidays. You can get in touch with an India specialist on via the online enquiry form or give us a call on 020 7924 7133 .