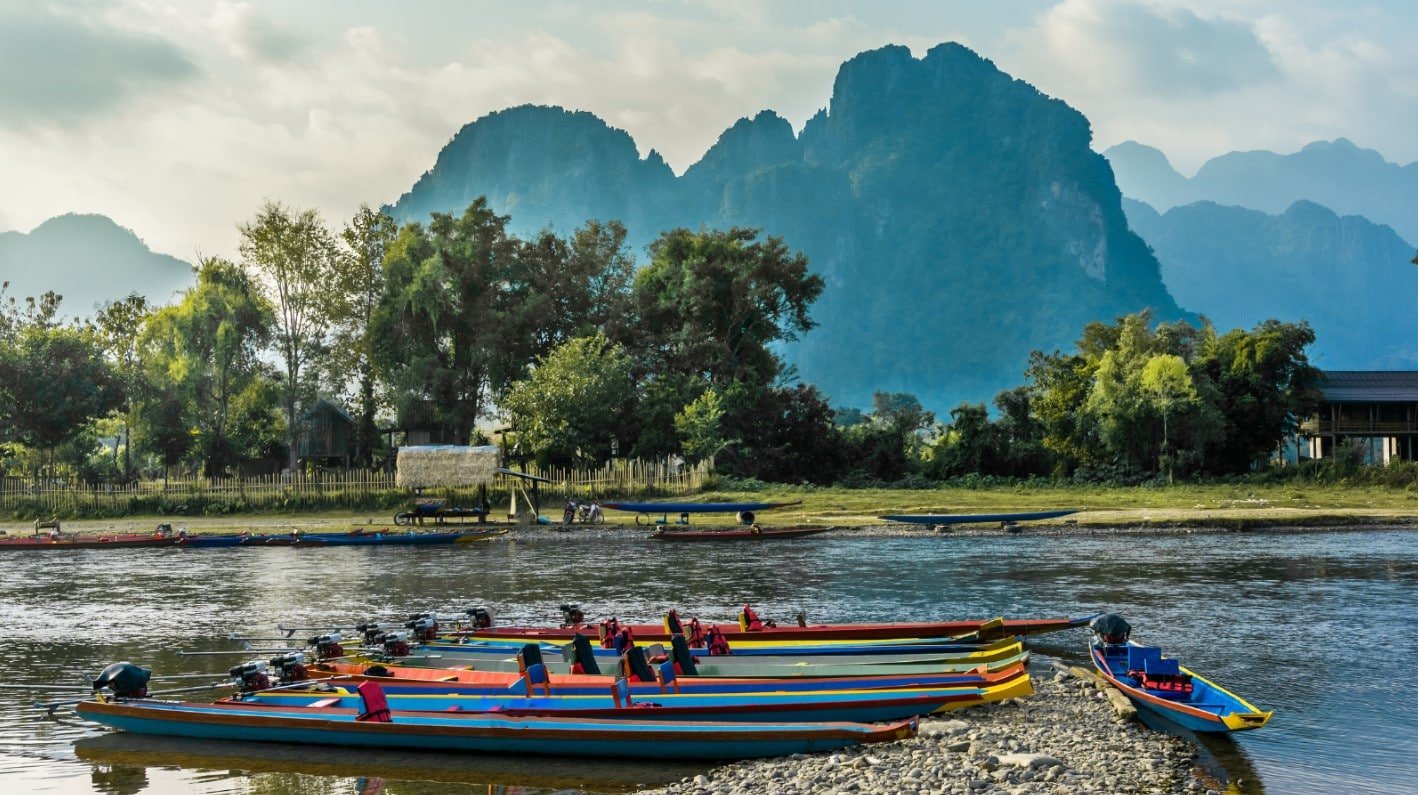 Is Visiting Laos Worth My Time?
Laos, also known as the "Land of a Million Elephants", is sometimes overlooked as a dream travel destination. Being the only landlocked country in Southeast Asia, Laos may not offer a coastline of sandy beaches, but it more than makes up for it in rugged, forested landscapes, lush greenery and endless rolling mountains. Here are 8 reasons why you should visit Laos without hesitation.
1. The Friendly Locals
The friendliness of the locals can make a visit to a new country even more special, and with Laos being ranked one of the most friendly countries in the world you won't be disappointed by the reception you receive. 
The Laotians are renowned for their hospitable, welcoming souls and it isn't unusual to be invited to join a party, or even a wedding with locals you meet along the way! The light-hearted nature of Lao people means you are unlikely to hear raised voices on your trip unless it's through laughter and jokes. 
You may also discover that the Laotians are quick to pay a compliment, and paying one back is seen as a great way to show your respect. 
2. The Lao Architecture
Architecture in Laos is representative of the history of the country, with Burmese, Siamese, Khmer and French influences. The architectural styles co-exist, but differences can be seen across regions. 
In rural areas, Lao houses are traditionally made of bamboo and wood and are often built on timber stilts, raising them from the ground. As many of the homes are built on riversides, this reduces the risk of flooding during the rainy season. This style is slowly being replaced by a more modern design in urban areas. 
The most distinctive buildings in Laos include the iconic Pha That Luang, a gold-covered Buddhist monument, and Wat Si Saket, a temple renowned for its unique style which includes a five-tiered terrace and surrounding terrace.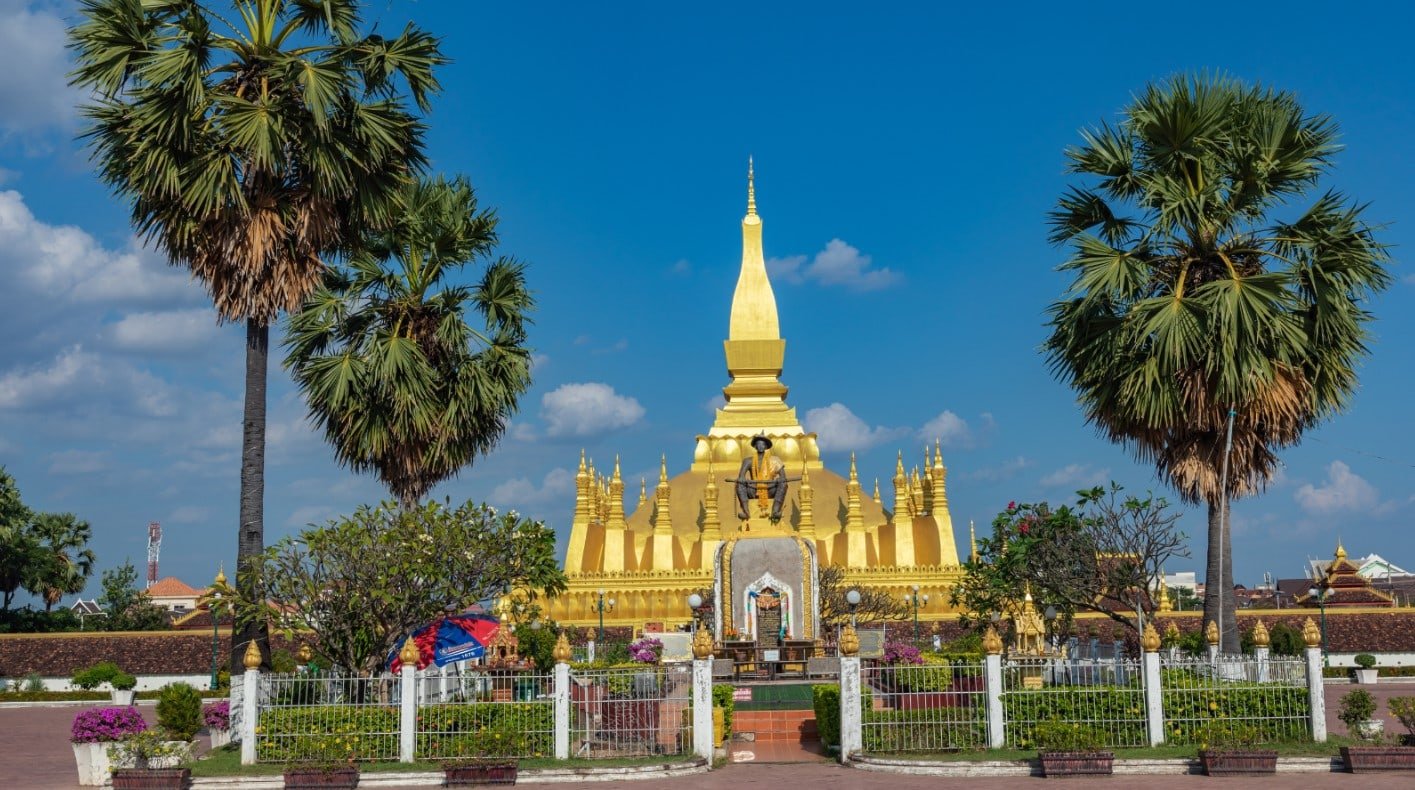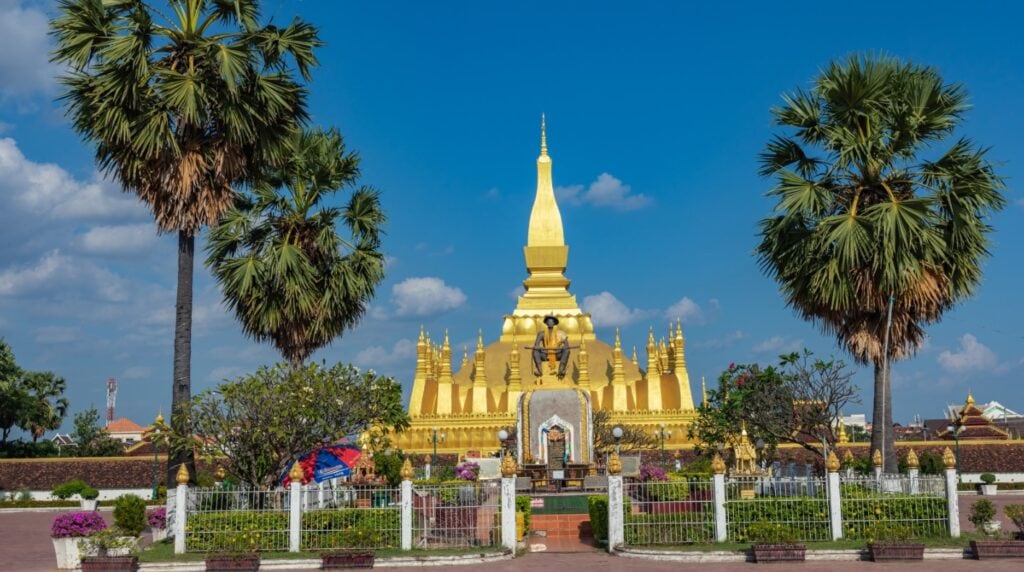 3. The Spectacular Waterfalls
The mountainous terrain of Laos means that there is a vast selection of breathtaking waterfalls to explore. Imagine strolling through an area of thick forest, protected from the heat of the midday sun, when you hear the roar of water. A few more steps and you discover an aquamarine pool at the bottom of a waterfall, where the cool spray from the cascades is welcomely refreshing and the concept of a dip is irresistible. In Laos, this can become a reality!
Some of the best waterfalls to visit are Khone Phapheng Falls in the 4000 islands, the largest waterfall in southeast Asia, and the Tad Sae Waterfalls in Luang Prabang, a lesser-visited location which allows you to enjoy the natural beauty with fewer tourists around. The turquoise waters and many shallow pools at Kuang Si Falls make for another picture-perfect spot to enjoy.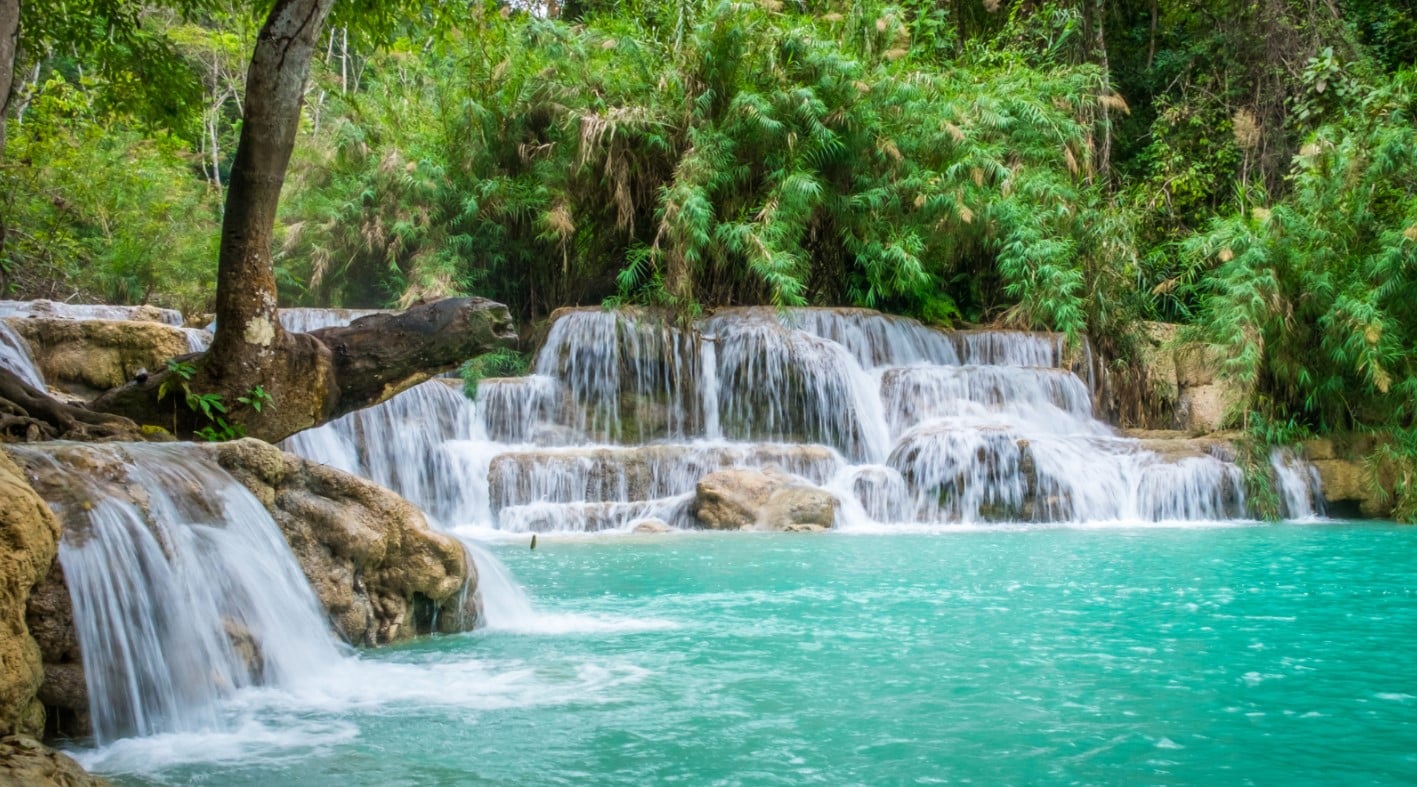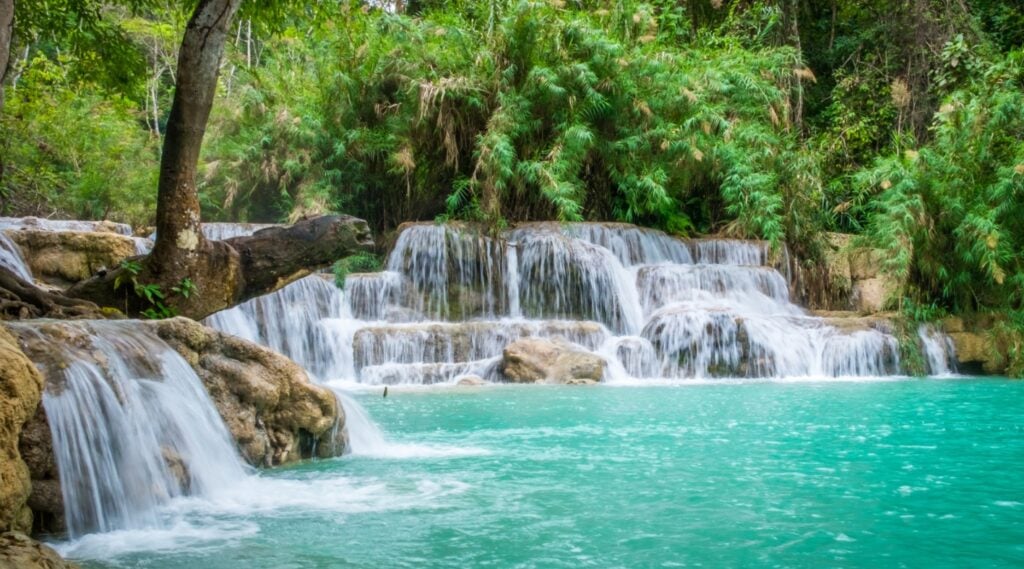 4. The Culture
The Lao culture centres around family, friends, happiness and simplicity – socialising typically takes priority over work. This laid-back way of life is part of the culture you will experience – in fact, the Laos PDR, or Laos People's Democratic Republic,  is often joked to stand for "Laos please don't rush". A refreshing, though somewhat unusual concept in comparison to the fast-paced Western lifestyle. 
The predominant religion in Laos is Theravada Buddhism, and with this comes many traditions to enjoy,  particularly if you visit Luang Prabang.  One of the most popular rituals to observe here is Tak Bat, where monks silently walk the streets to collect offerings from the locals.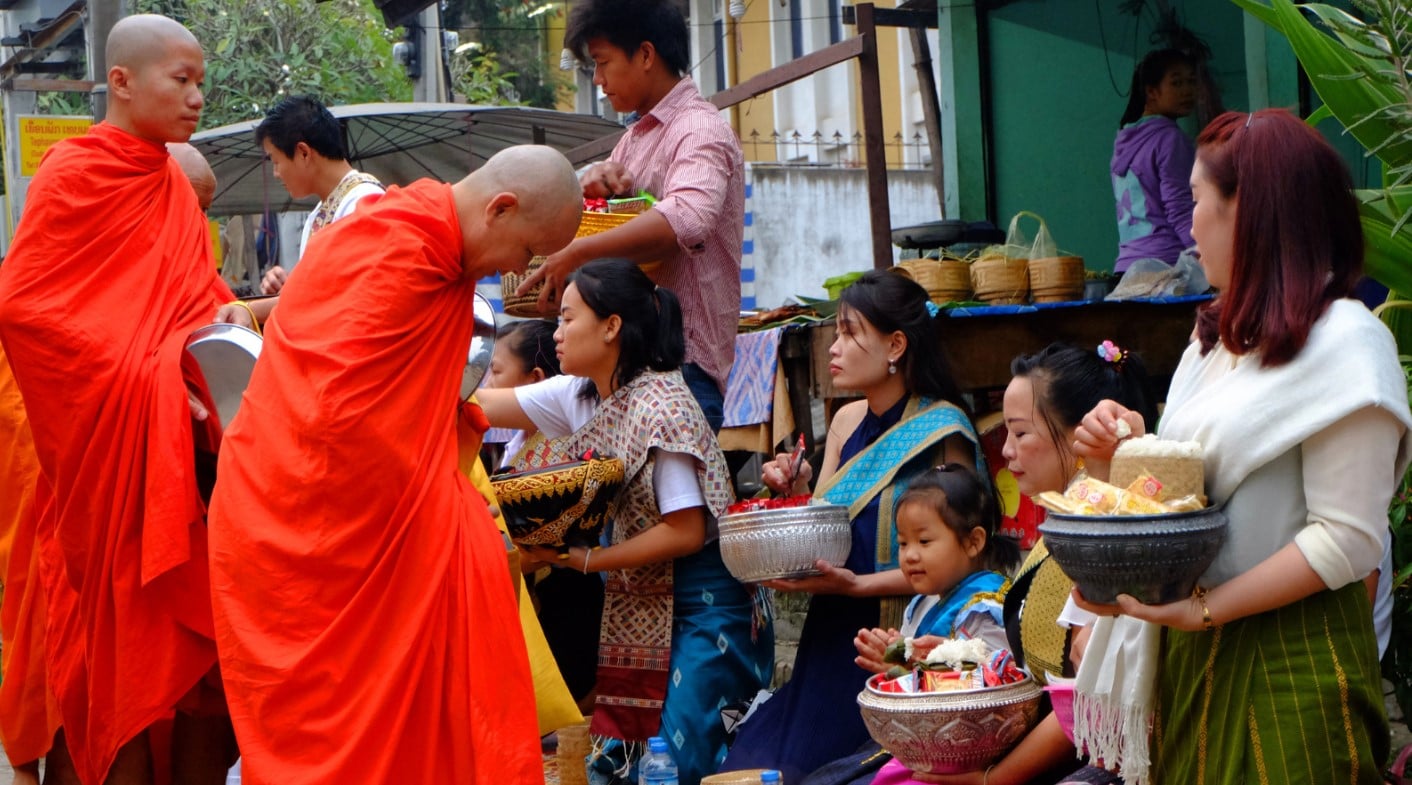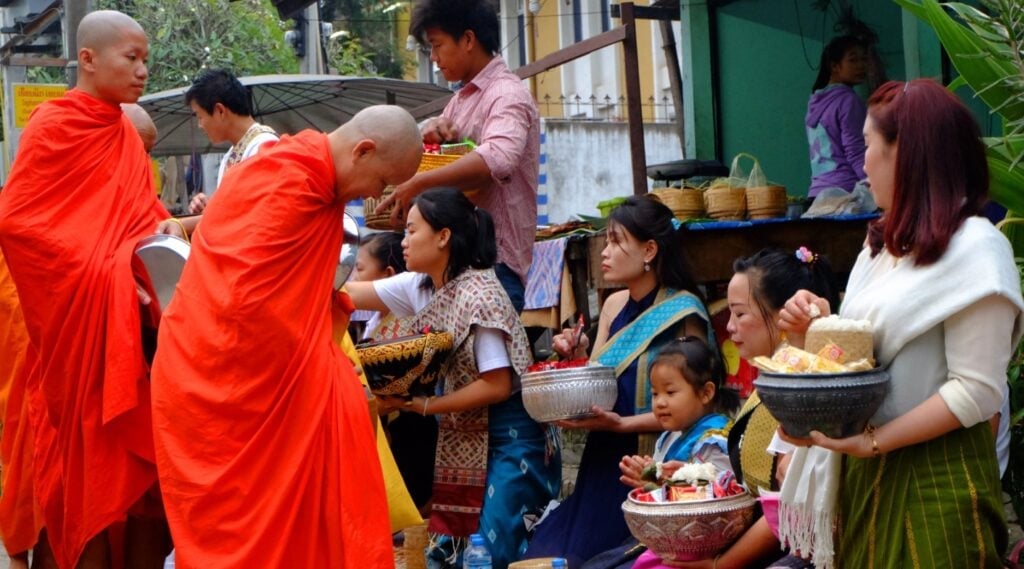 5. The Choice of Adventure Activities
If your dream holiday destination is one which will keep you on your toes with adventures and activities, then you'll be spoilt for choice on how to fill your itinerary in Laos. Whether you want to fly through lush greenery and over plunging valleys on ziplines, boat through stalactites in a limestone cave or explore the Champasak province in the hunt for the ancient Khmer temple ruin, Laos has it all. 
Some of the other popular activities include:
Touring through the Vieng Xai Caves, a network of caves that once provided shelter and respite from continuous bombing during the Vietnam War. 

Visiting the Elephant Village Sanctuary to admire the conservation and rehabilitation work undertaken by the locals to protect this wonderful animal which is so symbolic to Laos.

Cruising along the Mekong River to enjoy riverside scenery and get a glimpse of villagers going about their everyday life.
6. The Delicious Food
Packed with flavour and sharing similarities with Thai, French and Vietnamese cuisine, the traditional food in Laos is enticing. Many dishes are accompanied by sticky rice, a staple which can be enjoyed for breakfast, lunch, dinner and even dessert!
Common Laos dishes to try whilst travelling in this beautiful country are:
Larb – a minced meat salad typically flavoured with lime juice, fish sauce, herbs and chilli peppers.

Tam Mak Hoong – a salad comprised of green papaya served with a sauce of tomatoes, garlic, lime, eggplant and other fresh ingredients

Mok Pa – a fish dish that is usually steamed and served in banana leaves 

Nam Khao Tod – a salad of crispy rice balls, chunks of pork sausage, peanuts, shredded coconut, fish sauce and chilli served with lettuce
For the full Laotian culinary experience, the bustling street food markets are not to be missed!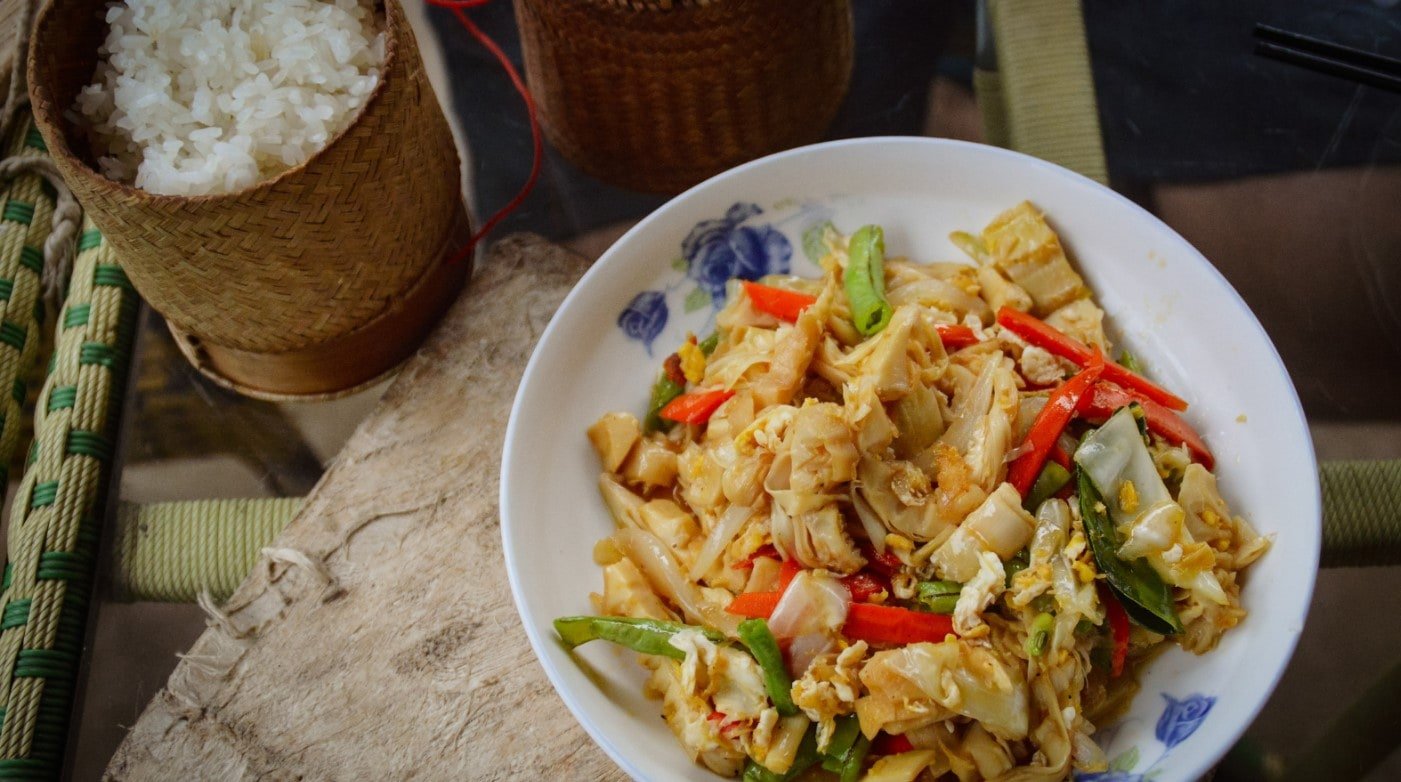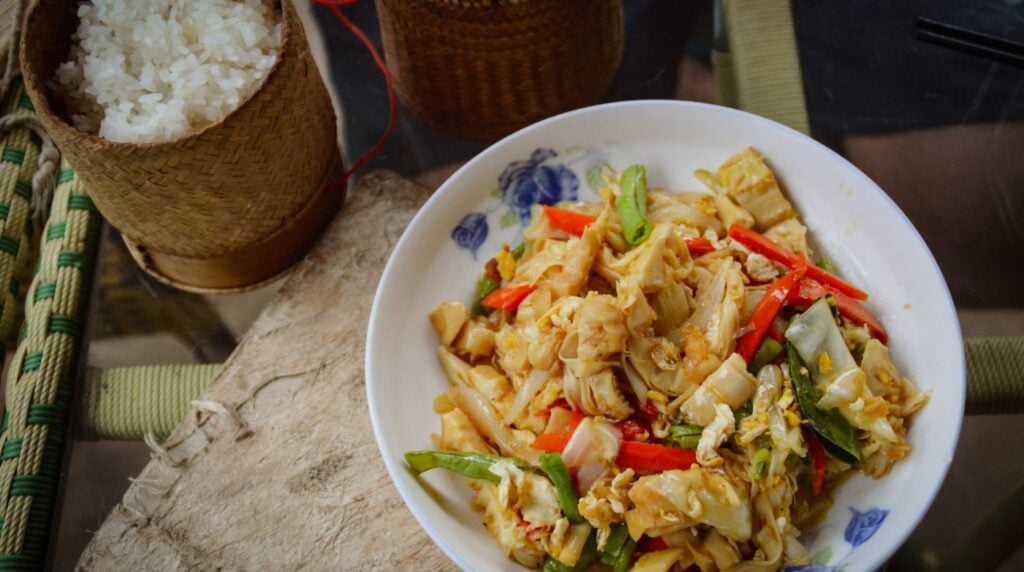 7. The Coffee Culture
Coffee lovers rejoice! Getting a cup of quality coffee in Laos is simple. In fact, Laos is famous for its production of both Arabica and Robusta varieties. Coffee was originally introduced to the country in the early 1900s by the French, who initially started trying to grow plants in the north before discovering the Bolaven Plateau. 
The Bolaven Plateau is the major coffee farming region here, where the altitude, cool climate, mineral-rich volcanic soil and abundant rainfall provide ideal conditions for Arabica plant growth. Unfortunately, the region was badly impacted by bombing during the war and many unexploded devices remain, which means growing coffee is an extremely risky livelihood. 
Robusta is the variety typically served in Laos, and you can often find it served sweetened with condensed milk or as an iced beverage.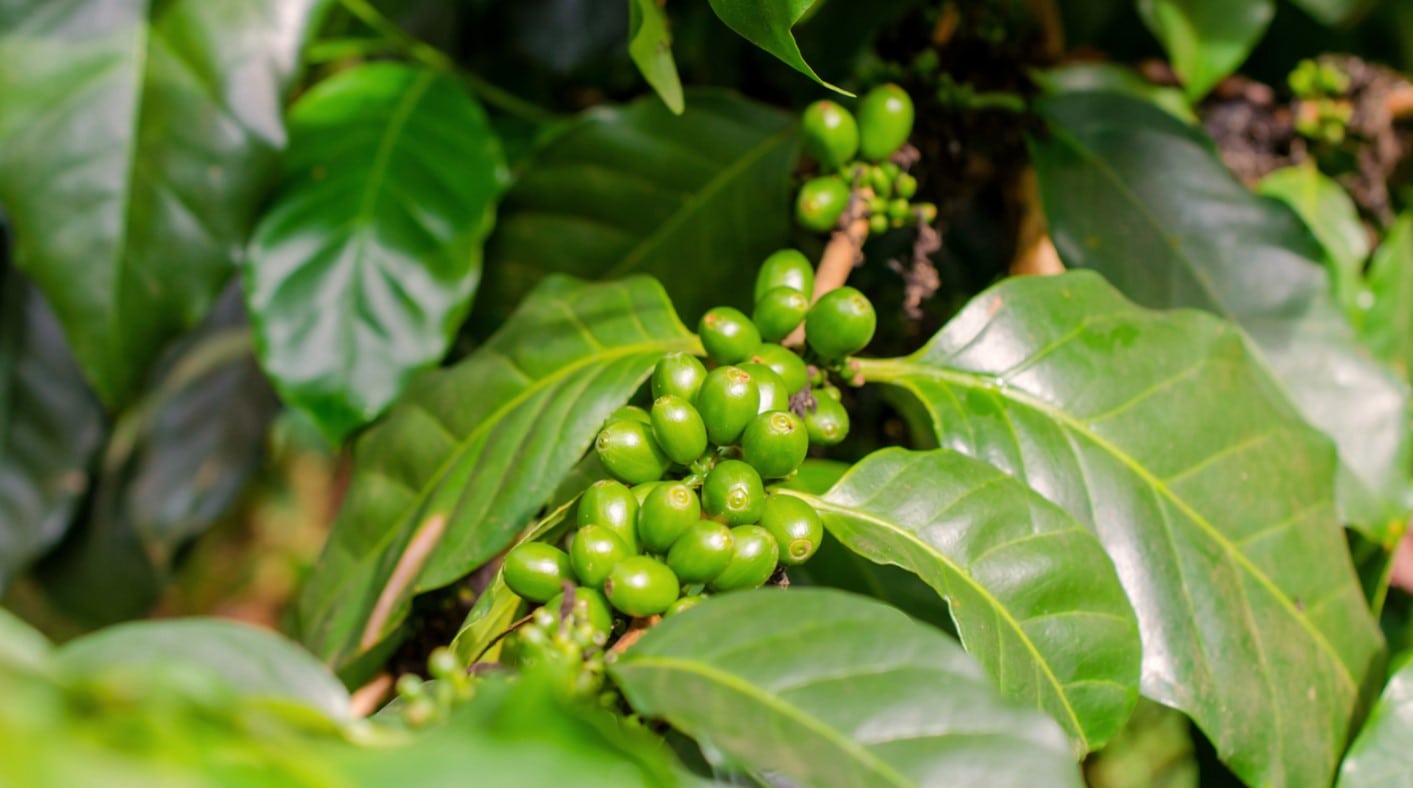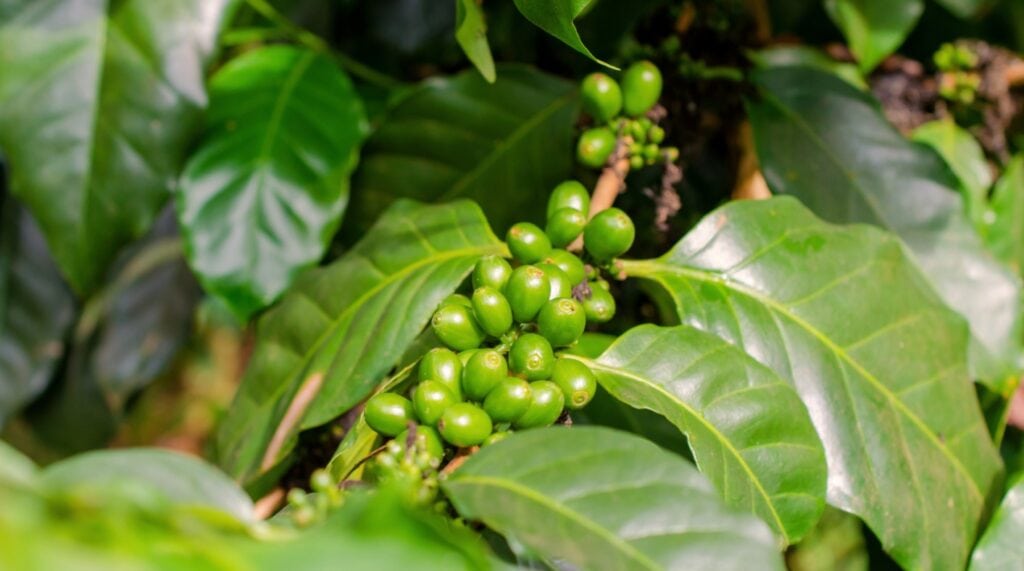 8. The Intricate Handicrafts
Handicrafts of woven textiles and bamboo baskets are timeless traditions in Laos that make for special keepsakes from your travels. Laotian people are proud of the intricacy involved in creating these goods, which means they love when visitors are able to admire the level of work that goes into them.
Traditional weaving techniques can be observed on large wooden hand looms throughout the country, though designs and materials vary from region to region. For example, in central Laos, designs often feature diamond patterns and indigo dye. 
The traditional skills are passed down to the next generation, from mother to daughter,  to ensure that the techniques are not forgotten.