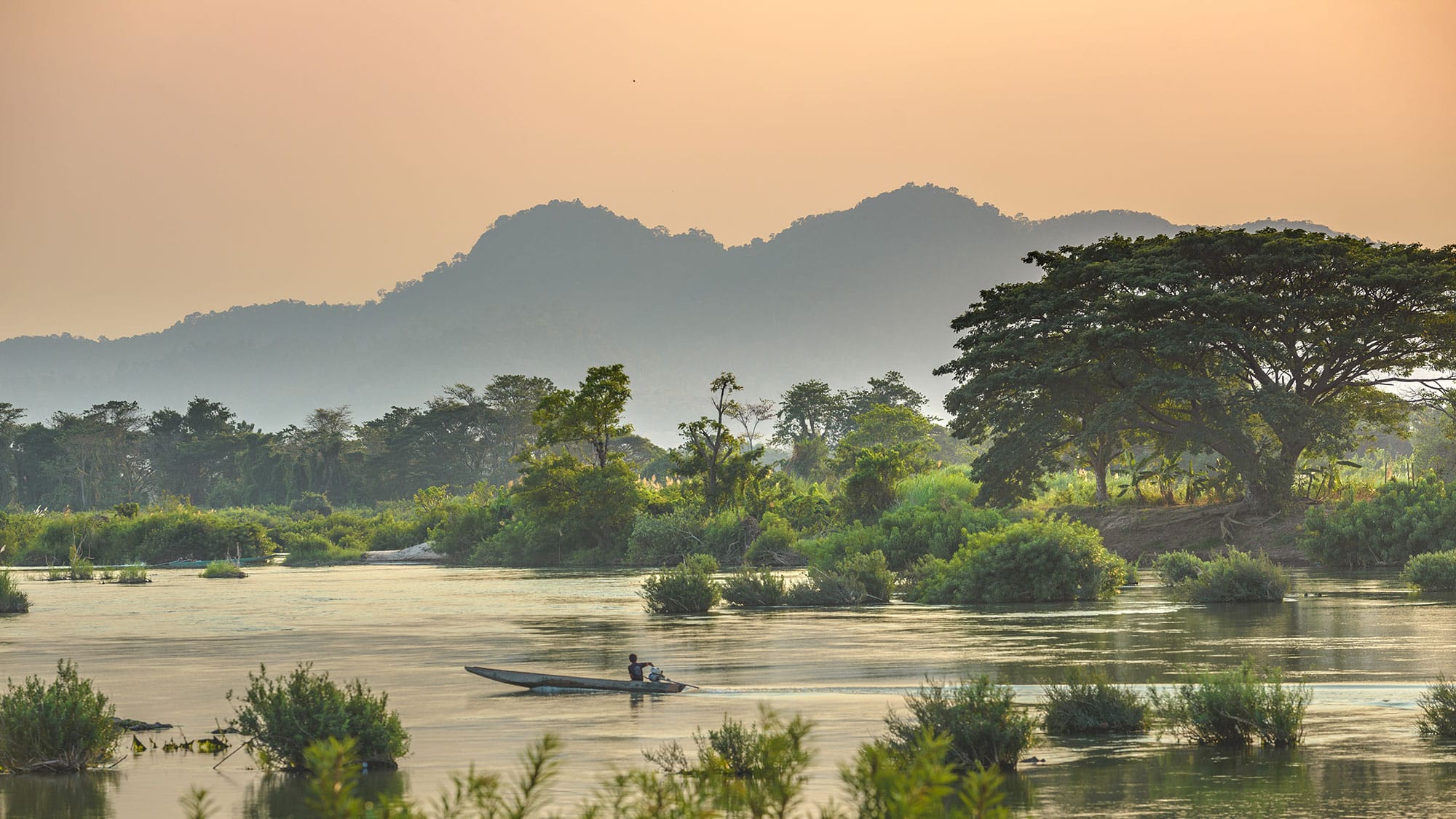 Beautiful, beguiling, packed with fascinating history – and landlocked. For many people, the fact that there is no beach in Laos will greatly diminish its appeal as a holiday destination. Perhaps, for the militant beach bunny, this will push it off the table altogether.
But to disregard a holiday to Laos on this basis would be a mistake in my opinion. I've worked in travel for over ten years, and I think Laos is one of the most relaxing places I've ever been to. There are many breathtaking riverside spots that offer the same rejuvenating atmosphere as a beach, as well as scope for swimming, sunbathing and all-round lounging.
What's more, Laos hasn't been built up for tourism to anywhere near the same extent as its neighbours like Thailand and Vietnam. But, ironically, this comparative lack of development is now what makes the country so appealing. Laos retains a feeling of untouched calm that is getting harder to find in Southeast Asia these days. In fact, in an article inspired by a trip I organised, acclaimed journalist Andrew Eames said that Laos embodies the 'Southeast Asia of old'.
So here are three of our favourite beach alternatives in Laos for those who are typically drawn to sand and sea. I guarantee that they'll make you wonder why you ever needed a beach, anyway!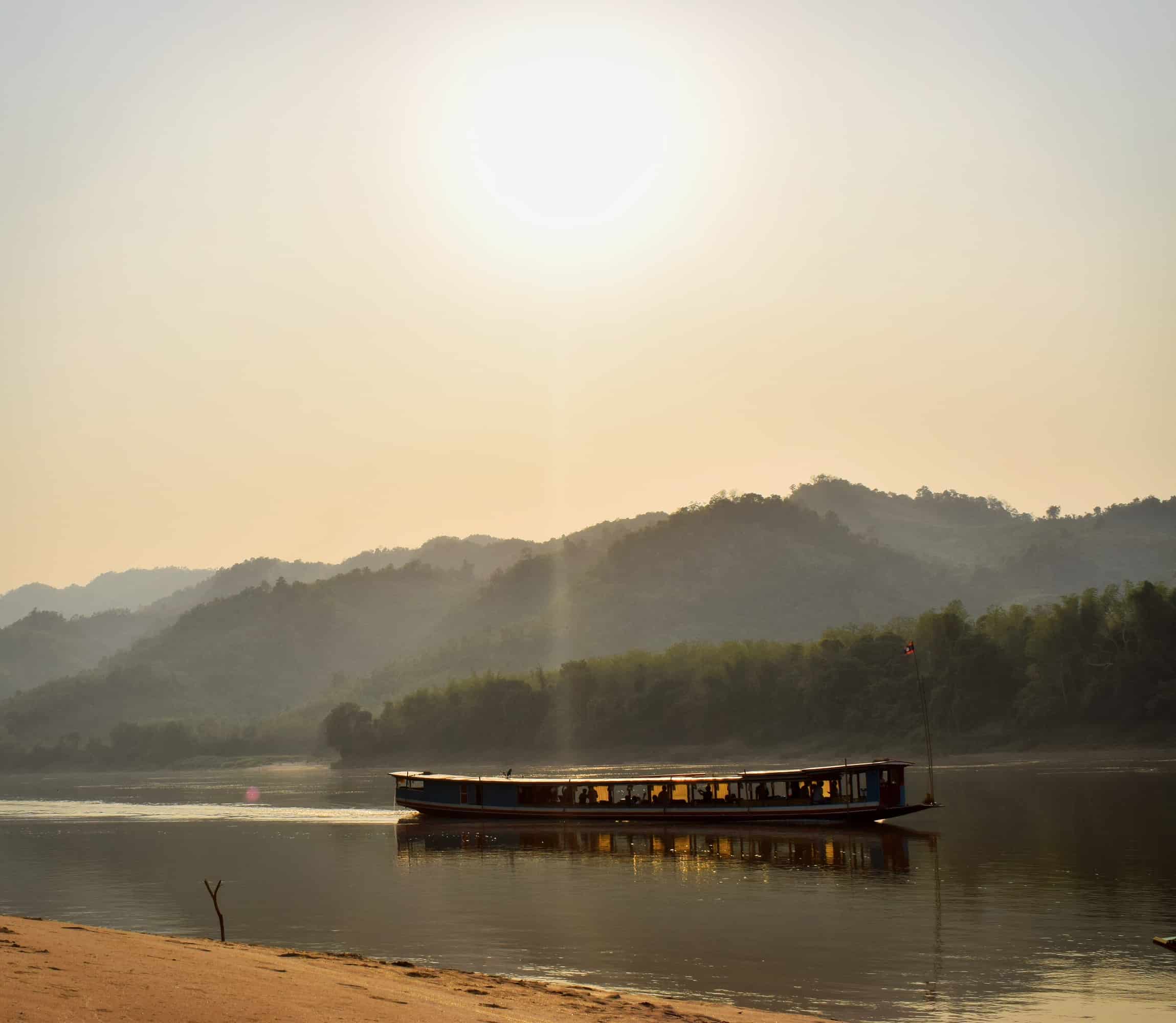 1. Don Daeng Island
Don Daeng is a sleepy, atmospheric island located in the middle of the Mekong River in Southern Laos. Roughly thirty kilometres from Pakse and accessible only by boat, life on Don Daeng remains by and large traditional and authentic; it is car-free and dotted with temples, while the centre is dominated by rice fields. Crucially for beach -lovers, the island is also home to sandy banks, so this is probably the closest you will get to real beach alternatives in Laos.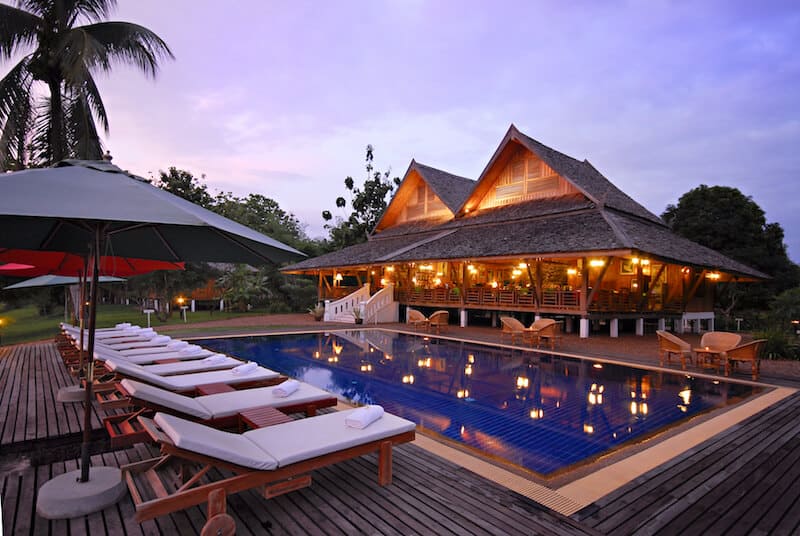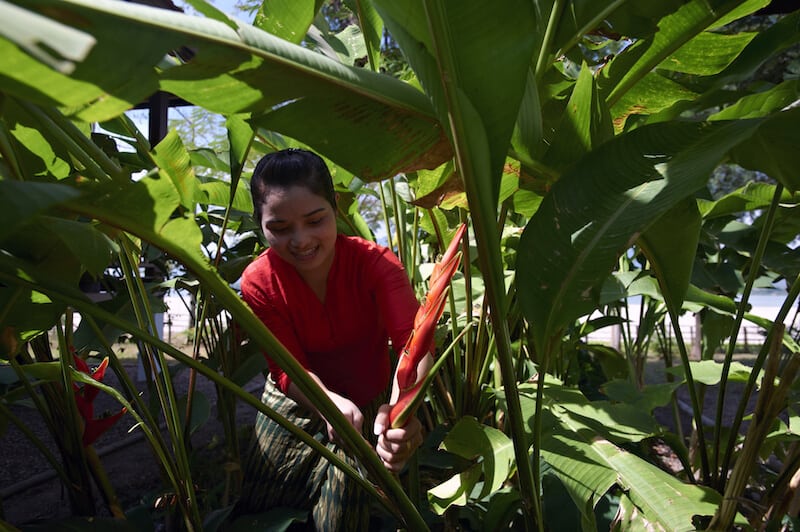 Recommended hotel: La Folie Lodge
Situated right on the banks of Dong Daeng, La Folie Lodge is a great base for exploring this lush and fascinating area of the countryside. It retains a sense of idyllic tranquillity ideal for some true R&R. Each of the hotel's 24 spacious bungalow rooms is equipped with its own balcony and stunning river views.
The lodge is also within easy reach of the UNESCO world heritage sites of Wat Phou, the Bolaven Plateau and a variety of spectacular waterfalls. Each guest is provided with a bicycle so you can also easily explore remote villages, which is often just as much fun as checking out the main sights.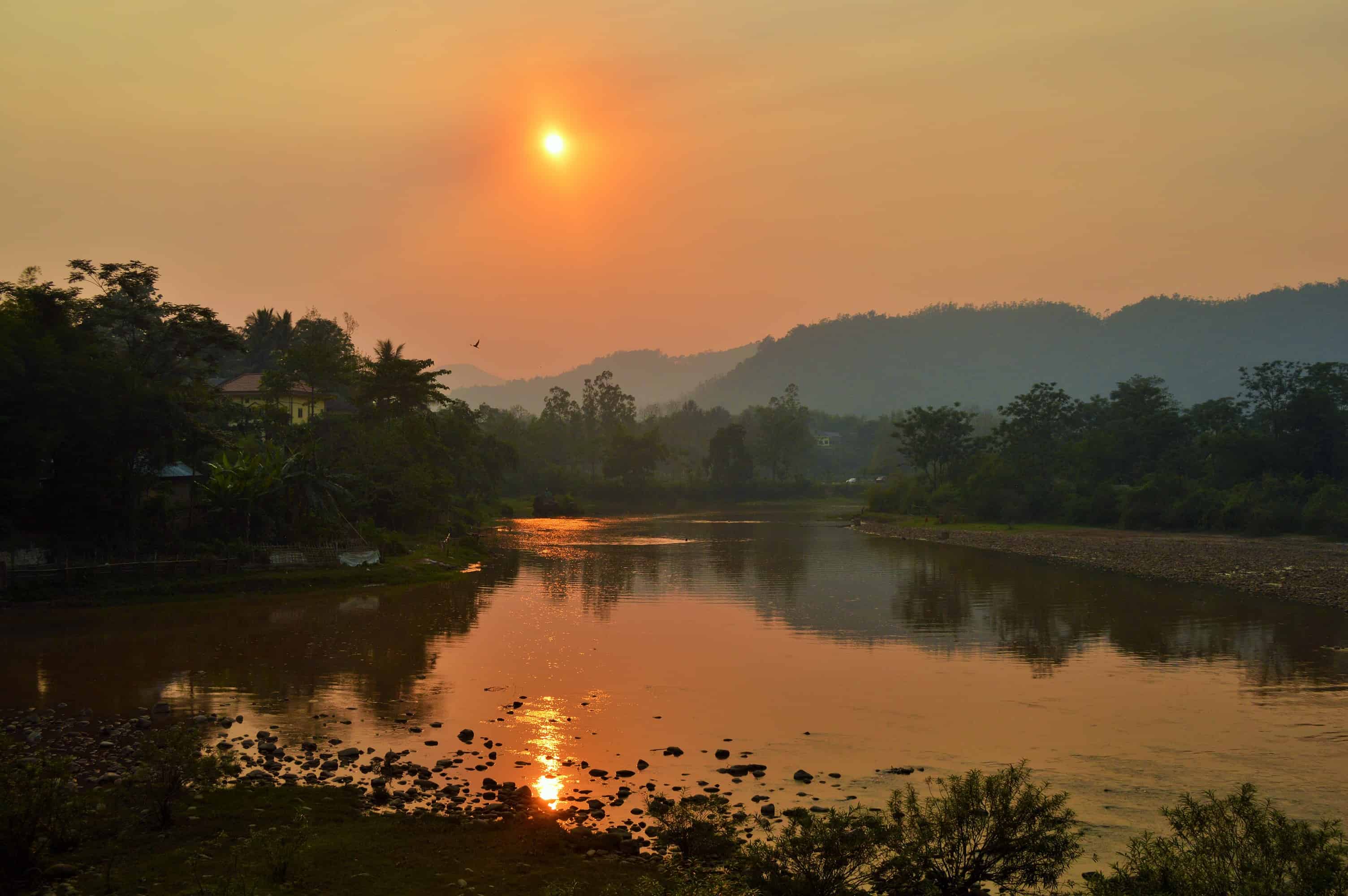 2. Muang La
Muang La is an enchanting rural area in the Oudomxay Province of Northern Laos. It's an ideal spot to unwind; the natural beauty is exceptional, characterised by lush rolling hills and wide rivers. The surrounding mountains are spectacularly beautiful and the region does not get many foreign tourists so remains relatively unexplored.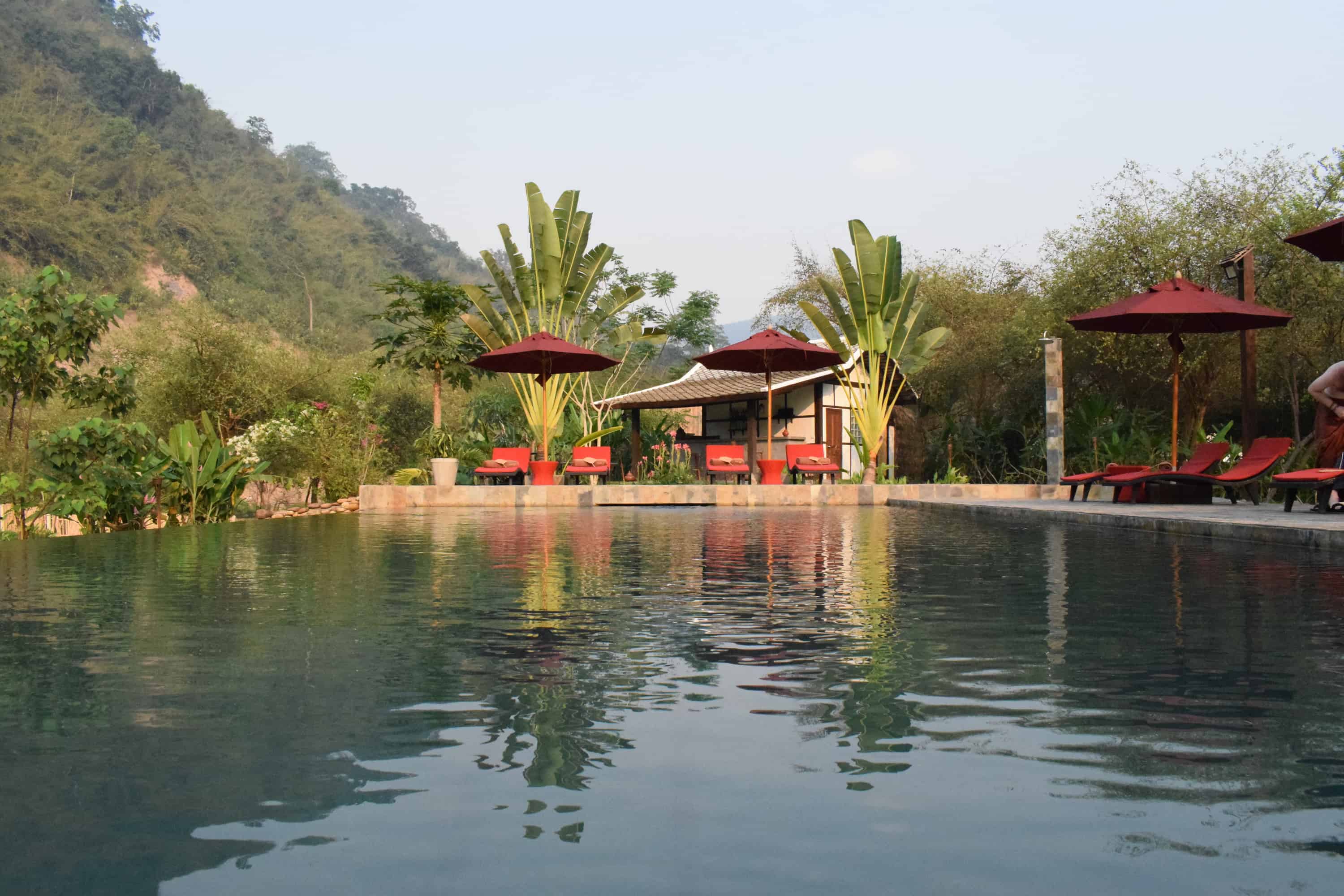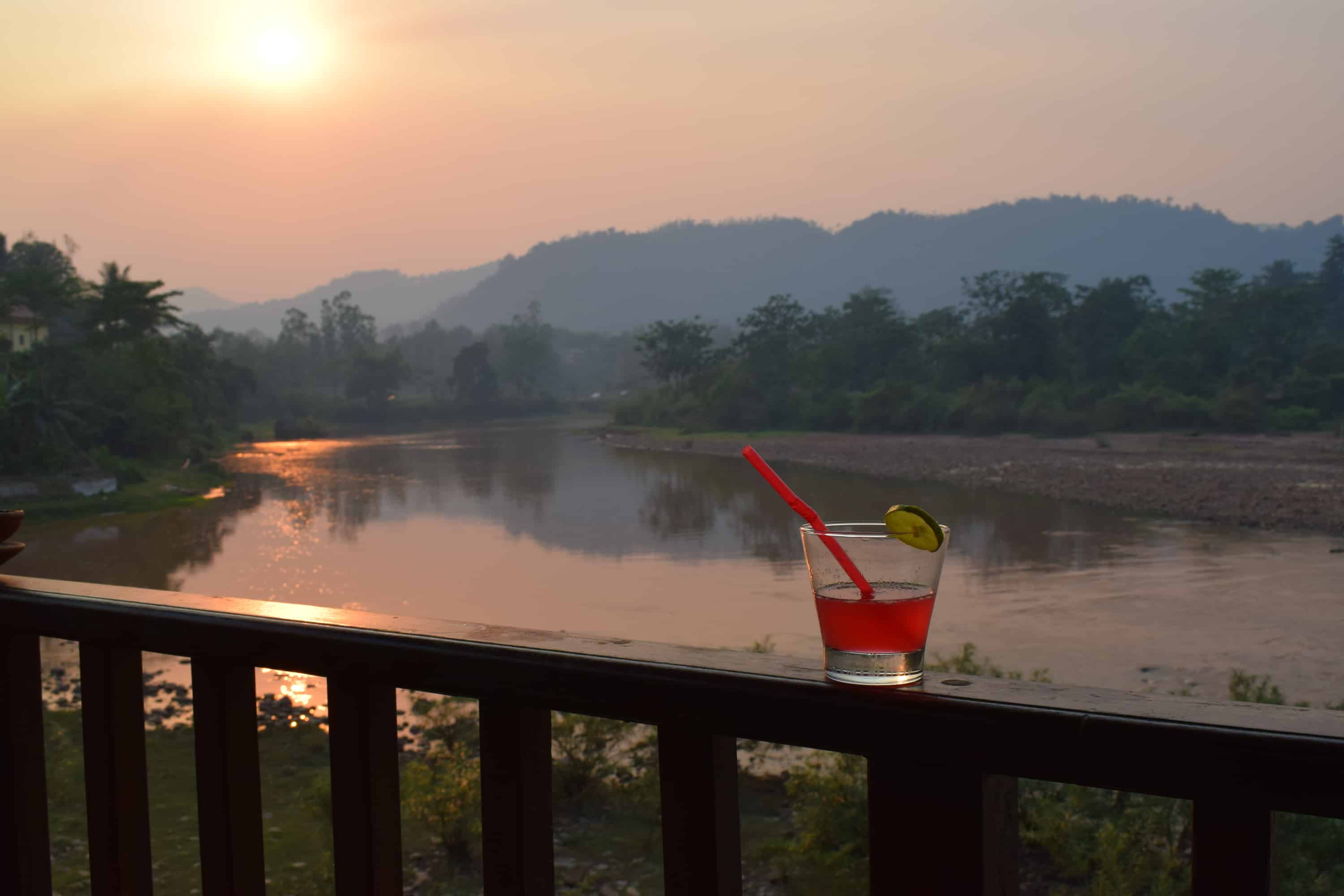 Recommended hotel: Muang La Resort
A beautiful high-end lodge on the banks of the Nam Pak River consisting of six charming wooden bungalows set against a pretty garden. Muang La Resort can be as adventurous or as relaxing as you want it to be: enjoy a trek or a traditional Lao massage, a cycle tour or herbal steam room. Natural hot springs dot the river below the resort, so you can relax in the spring-water hot tubs that overlook the mountains.
The restaurant is particularly notable. There is a set menu that changes nightly, serving Lao- style dishes from across the country that are always cooked with love and plenty of imagination.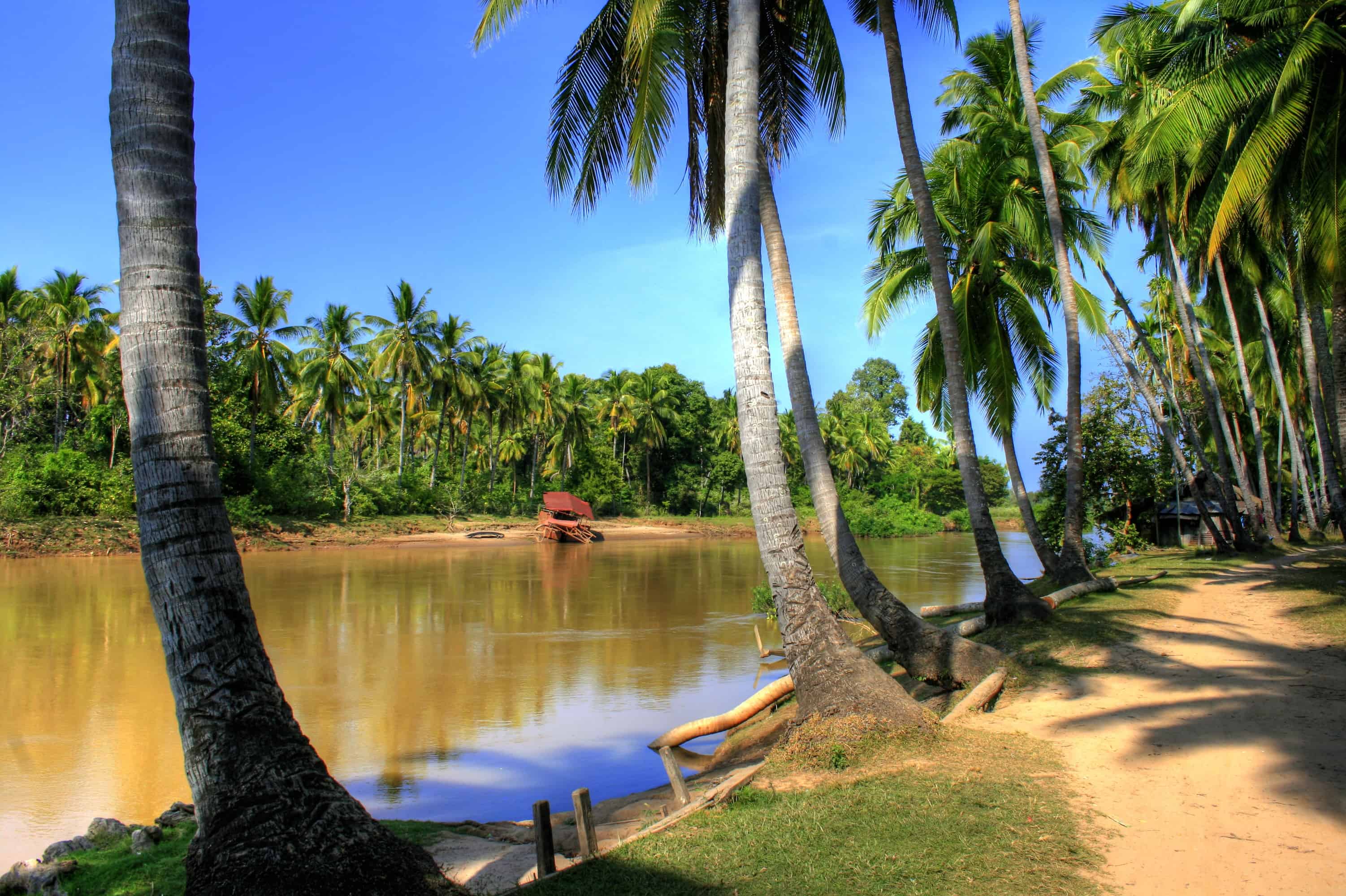 3. 4000 Islands
Si Phan Don, or 4000 islands, is a region in Laos where the Mekong expands into a wide archipelago and the water slows. The rather poetic name is scarcely an exaggeration; it is comprised of innumerable islets and islands, some of which are submerged in rainy reason. It's a wonderfully relaxing place sprinkled with charming towns and locals living a life in harmony with the rise and submission of water as the seasons pass.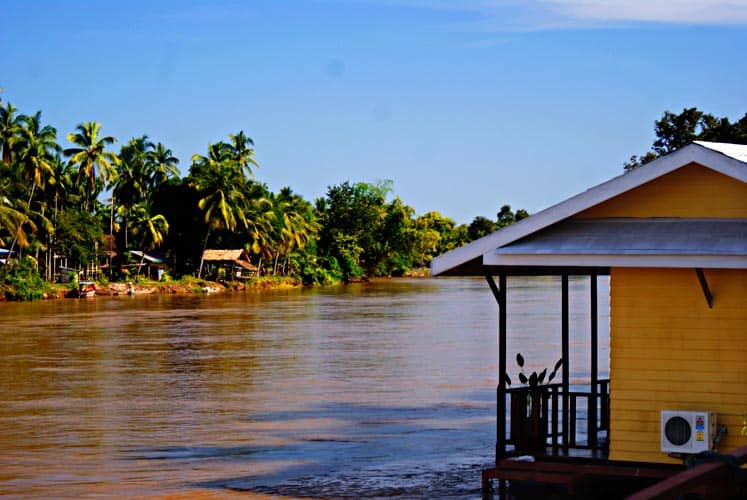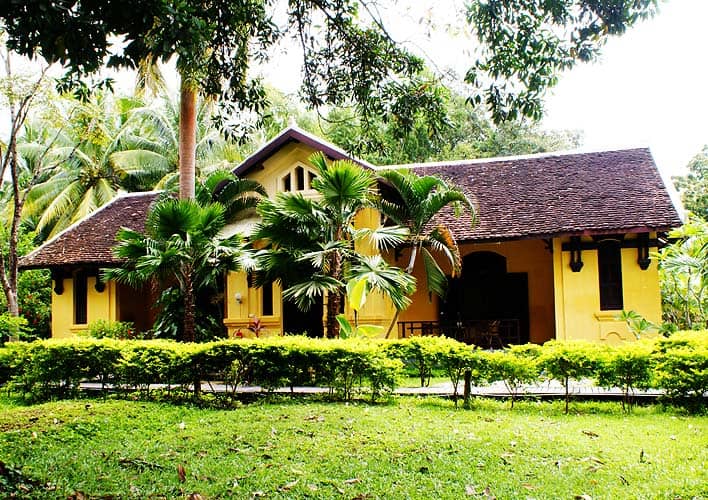 Recommended Hotel: Sala Dhone Khone
From the moment you arrive at Sala Dhone Khone, you feel that you're part of the island's village community; the bungalows are surrounded by tropical gardens and banana plantations and there is a family of chickens outside. Stay in either one of the hotel's eight floating rooms, where you can enjoy air conditioning and electricity while being as close to the river as possible, or land-based French rooms which possess a quaint colonial feel.
The whole area has a rural farm feel to it and Done Khone itself has plenty of activities. It is possible to hire bicycles from the hotel to ride through bustling villages and along sandy paths to see a beautiful waterfall on the island. A slightly longer bike ride will take you right to the tip of Done Khone where you can look across the expanse of the Mekong to glimpse the faint outline of Cambodia in the distance. From here a local boat can take you out to see some of the Mekong's rarest and most precious inhabitants: the Irrawaddy river dolphins.
Do you think we're missing any beach alternatives in Laos?  Get in touch and let us know.
 Beach Alternatives in Nearby Countries: 
If these beach alternatives in landlocked Laos haven't quite cured your need for the sea, then consider combining your trip with one of these coastal countries. Not only do these surrounding countries have some of the most picturesque beaches in the world, but they also offer an opportunity to immerse yourself in another rich culture during your time in Asia.
Find out about Cambodia's best beaches
Explore Thailand's secluded beaches
Discover paradise on the beaches of Vietnam