Being a single parent really shouldn't restrict your travel horizons. But the process of organising a holiday can seem that more daunting, so we've put a top 10 list of things to do to make sure you're prepared and confident before the off.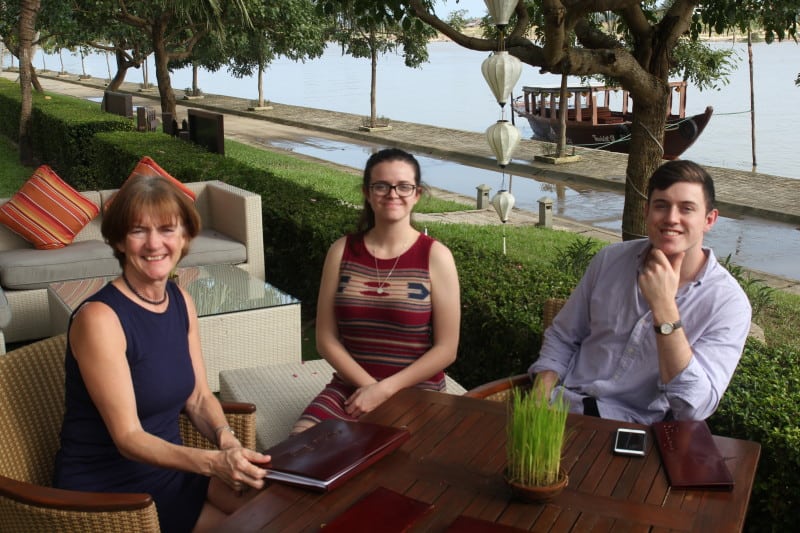 ---
1. Get your children involved
The best way to start planning a holiday is to get everyone involved. Your children don't have to pick the destination but a great way of getting them excited is to plan some experiences with them. Do they want to spot elephants? Do they want ice creams by the sea? By involving them early on they'll be positive and engaged with the up-coming trip.
2. Have an itinerary
It's a really good idea to have a plan for while you're away. Many kids like to know what's going on each day, so a comprehensive itinerary is a great thing to have. Of course, your plan should be flexible so if the kids (or you!) are too tired for a particular activity then you can cancel and have some pool time instead.
---
3. Know your hotels
Make sure you've chosen the right hotels for your family. If interconnecting rooms are important, make sure you've got them. Want some privacy? Choose a spacious villa for an extra special stay. If you book with a tour operator like Experience Travel Group, make use of your travel expert's knowledge. They often know the managers of hotels who have families themselves so they have anticipated exactly what you need.
For example, Sonali at South Point Villa in Sri Lanka brought up her children nearby and has a fabulous nanny who is so lovely and trustworthy. Single parent Kati Hakkinen runs Aava resort in Khanom and is bringing up her young children between Thailand and Finland. She's very mindful of single parent needs and has a dedicated kids room, great nannies available and has curated some wonderful, fun and easy activities nearby – (like spotting pink dolphins on a traditional boat!)
4. Make sure you've got emergency back-up in country
It's a very good idea to have contacts in the country who can help you in an emergency. A well-trained and vetted guide is highly recommended and, even better, is an in-country manager who is trained to sort out any problems – meet our wonderful Thushni in Sri Lanka, for example, who is an invaluable point of contact for any questions and issues you might have, as well as making sure everyone who travels us with sees the country at its very best.
5. Prepare a medicine bag
The excitement of being somewhere new can sometimes run people down, so take all medicines for sore throats, colds, earaches, coughs and first aid items. Make sure you've got mosquito repellent packed and everyone's had all the necessary jabs plenty of time before the off.
6. Make sure you get downtime
What's really important is that you get some time to relax and look after yourself. Particular hotels have absolutely fantastic childminding services so you can scuttle off for that well-deserved back massage. The expert knowledge of a specialist from a travel company like Experience Travel Group comes in really useful here. We can suggest top places to stay that'll let you truly unwind.
7. Take audio stories for any long car journeys
Take CDs or sync Harry Potter/Just William/Horrible Histories onto your ipod. This tip is invaluable if you have long car journeys ahead. I certainly remember being a child on a long journey simply refusing to leave the car until the story had finished! It's a great way of keeping drives fun.
8. Make sure your car has seatbelts & car seats
If you're travelling further afield in Asia, Africa or Latin America, make sure your car is fitted with seatbelts and appropriate children's seats or boosters. Health and safety legislation isn't what it is in Europe or North America but you should be able to find suppliers who comply with the best standards. At Experience Travel Group, we make sure all our vehicles are top notch and with the right children's accessories.
9. Take western snacks
We all like a bit of comfort food, certainly when we're younger and away from home. I still quite often take marmite away with me just in case I have a hankering. Take some familiar snacks with you for the flight and during your holiday that you know your children love.
10. Always check-in online
Don't waste your time queuing up, check in online before you arrive at the airport. If you book with a tour operator, they can sometimes do this for you (depending on the airline). Try to get at the front of the airplane; you'll be close to the facilities and the attention of flight attendance for extra drinks or whatever you need. You'll also be first off the plane for the immigration queue.
11. Bring your parents
Potentially a controversial suggestion, we do think bringing your parent(s) along should be considered. Life is ultimately about family and if you get on well then this is the perfect time to be together and enjoy experiences of a lifetime. If you don't get on well, there are clever ways of taking them along for support, but not spending too much time with them. For example – don't stay in the same hotels! Insist on them exploring the culture until dinner time. Sometimes in life it's about managing time spent with people to maximise the quality of your relationship with them. Up to you though, some people cannot be managed in which case steer clear: definitely whilst on holiday.
---
If you were interested in a personalised family holiday to Asia and would like to know a little more about how we can help you, do give us a call on: 020 3627 3082 or email us here. For more travel inspiration, why not download our exclusive family travel guide? It's free and brimful of suggested experiences, inspiring places to stay and lots of practical info – like best times to go.
---