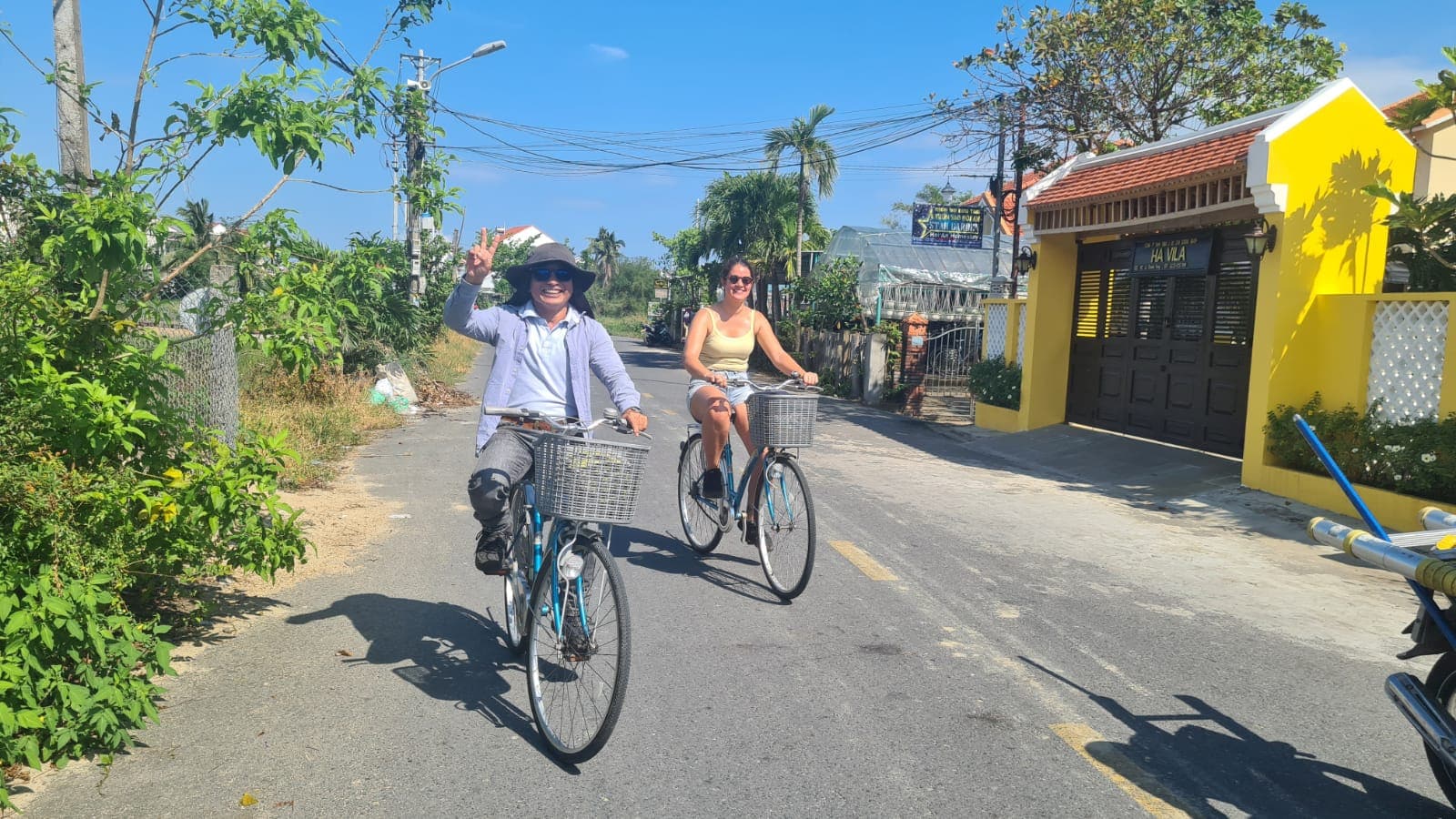 For most people, arriving in Hanoi marks the start of an epic journey travelling through Vietnam.
With a population of 8 million people and almost as many motorbikes, confronting the chaotic roads of this eclectic capital after a 14-hour flight is a sure way to reignite your senses and shake away the jet-lag cobwebs. The city's romantic hub – Hoan Kiem Lake – is the centre of a wonderfully hectic ring road of interweaving motorbikes, scooters, rickshaws, bicycles, buses and street vendors… all seemingly oblivious to any kind of highway code.
You'll no doubt hesitate on the side of the road for quite some time before an old lady eventually notices your struggle. Taking hold of your arm tightly, you'll have no choice but to follow as she marches you confidently through the mayhem to the opposite side. Congratulations – you've just learnt how to cross the road again!
And yet, for those who know how, it is very much possible to enjoy the slow life in Vietnam – and remarkably it still involves two wheels…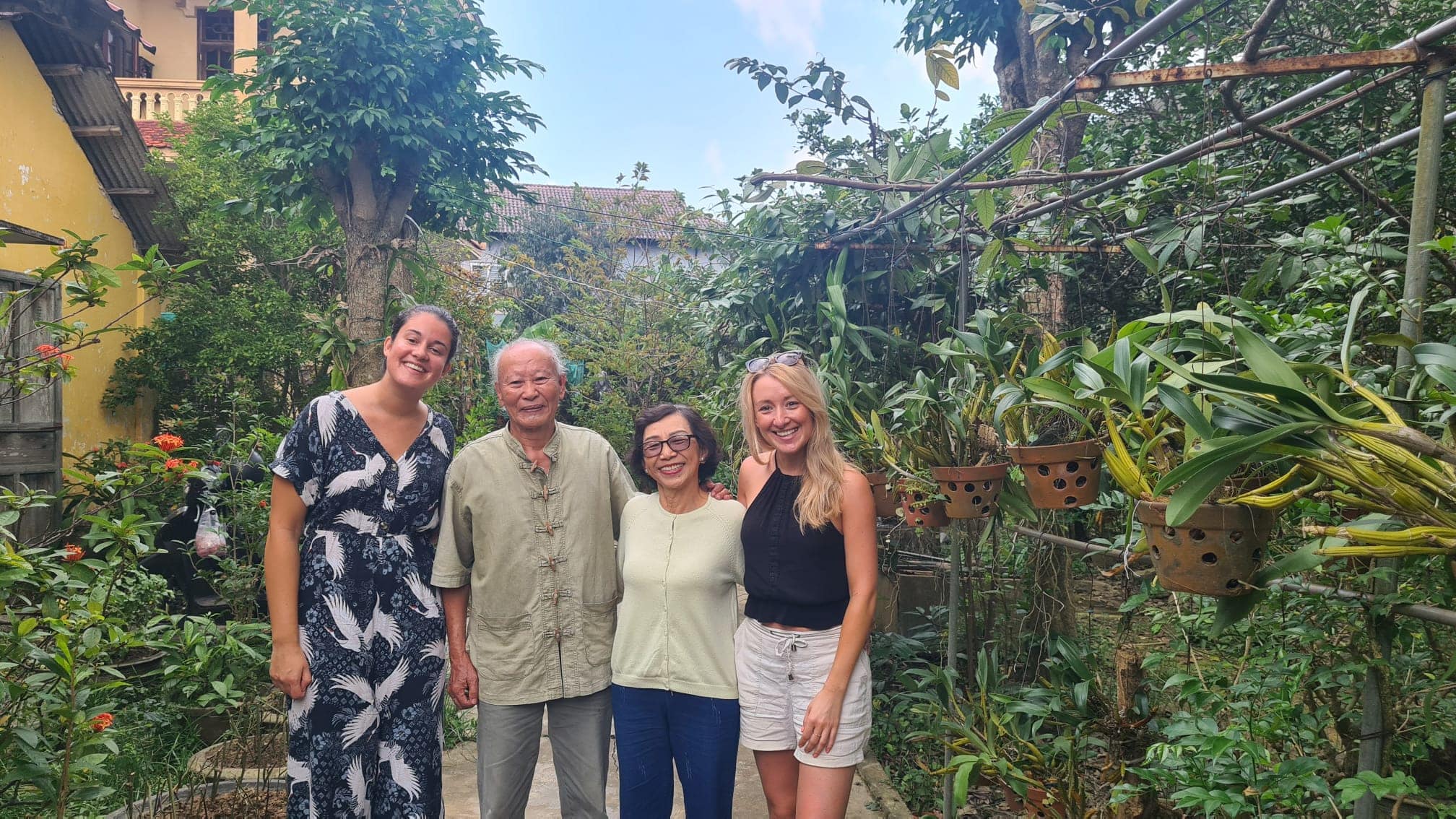 Picture-perfect Hoi An is the obvious example. The romantic lantern-lit town brimming with French colonial houses is unashamedly bursting with tourists – and rightly so given its beauty. But beyond the old town is a vast countryside of farmlands, villages, and mangrove-lined riverbanks, so switching an air-conditioned car for the saddle and a welcoming breeze as you trail along narrow countryside paths is an ideal way of escaping the crowds for a morning. On our most recent trip, we spent one morning doing exactly this – meandering through picturesque farms and local markets surrounding the town, before ending up at The Red Bridge cooking school for a masterclass in Vietnamese cookery. Taking the time to cycle our way there was a uniquely enjoyable way of understanding the entire process of how freshly grown ingredients go from farm to market to table.
Similarly, the royal city of Hue is famous for many things and learning about the city's ancient history tends to be part of any classic tour of Vietnam. Yet very few visitors take the time to learn about life for its modern-day residents – some of whom have been lucky enough to inherit the ancient garden houses passed down from their ancestors of the Nguyen dynasty.
Dotted around the suburbs of bustling Hue city, these beautiful hidden homes can be found down crooked country lanes, nestled amongst imperfectly lush gardens. It isn't so much that time stands still here, but rather that working around the clock is not a priority for most of the residents.
These serene communities are not a place where motor vehicles feel at home, so swapping your scooter for pedal power makes sense. Together with our local guide Tu, we did just that, winding our way between the tranquil garden houses and meeting the fascinating people to who they now belong.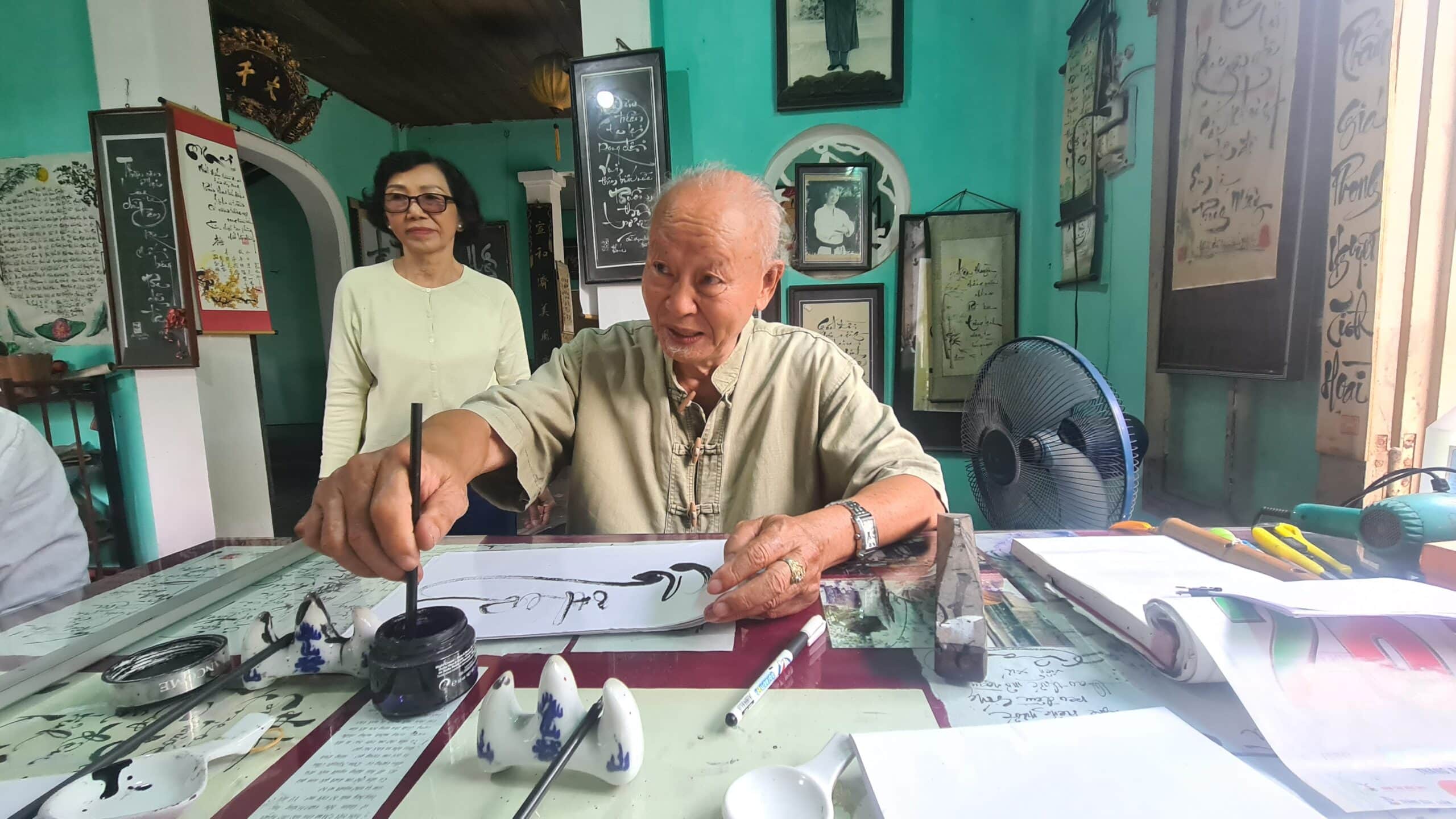 Our first stop found us speaking with the descendant of one of the ancient Emperors – a talented flute player and a master of calligraphy. We spent a delightful hour in their company sipping tea, chatting together via our guide, and even trying our hand (rather badly) at the art ourselves, before eventually waving goodbye as we hopped back on our bicycles.
The next home we visited belonged to a gardener, who was ready and waiting for us to join him for some green tea on the terrace which was brimming with bonsai trees. The trees were not the only special features though, for within the garden walls is an incredible tomb belonging to the original owner of this house. We learned all about this and the daily rituals of the family before going on our way once again. As we gently cycled our way through the village to our final stop, we enjoyed passing markets, wedding celebrations, and small home-run businesses, stopping to speak and learn more as we went.
Eventually, we found ourselves at our third and final garden, where we were rewarded for our cycling efforts with an impressive banquet lunch – topped off with a relaxing herbal foot bath!
This unexpectedly eye-opening morning was a wonderfully unique way of understanding the ancient customs of Hue, in a way that felt far more engaging and 'real' than simply ticking off the classic sites. This wouldn't have been possible without two very important things: an excellent guide to facilitate such genuine and warm encounters, and a bicycle to truly embrace this slow way of life.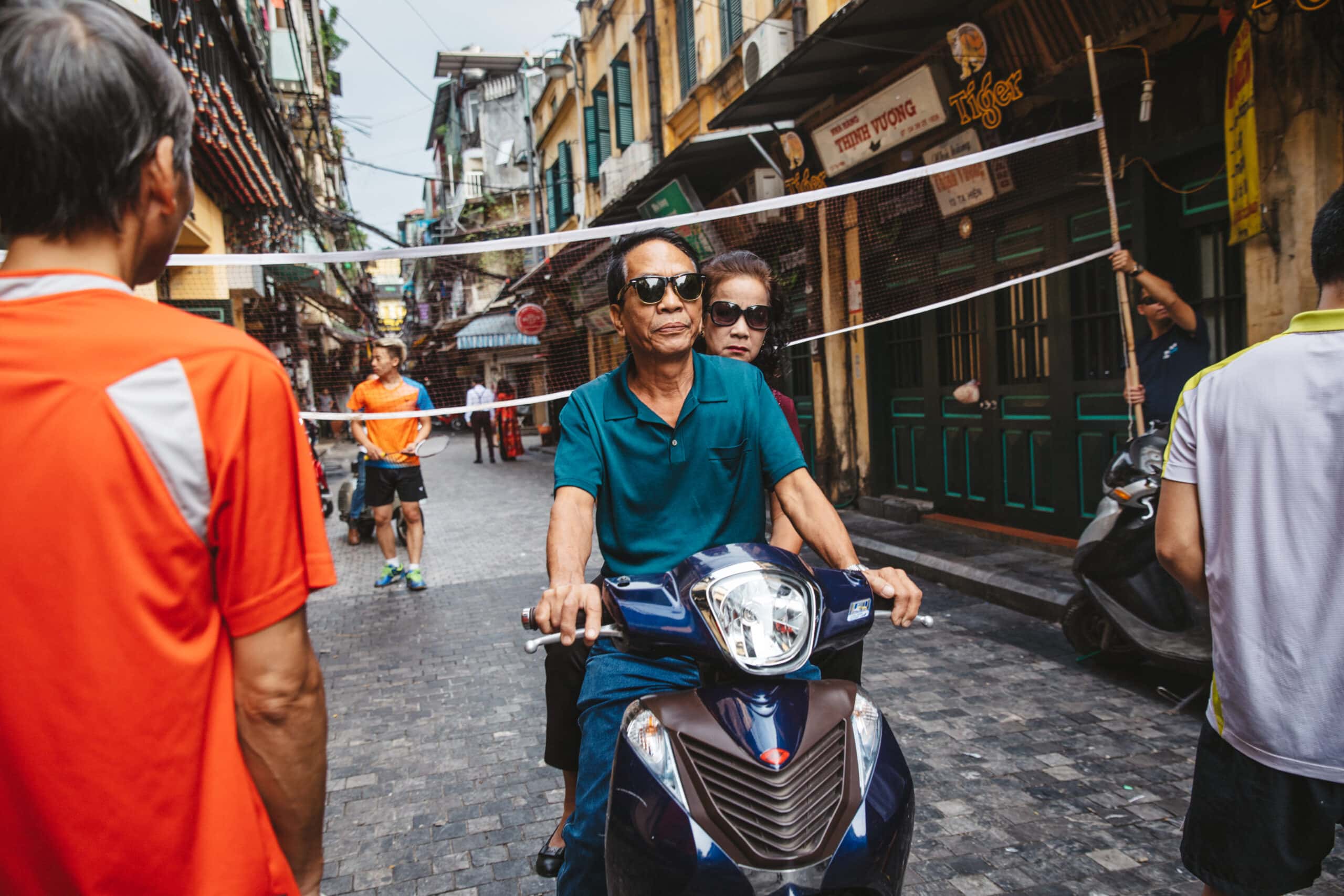 If You Can't Beat Them…
Cycling in Vietnam is, without a doubt, a wonderful way of capturing the gentler way of life. But there is something to be said for embracing the busy humdrum too. Travelling by scooter is, after all, an integral way of life in Vietnam.
Whether you're planning a traditional route hopping through the county's more iconic towns and cities or detouring from the usual tourist trail in search of rural villages and spectacular vistas, experiencing it in the same way the locals do should really be incorporated into any journey through Vietnam. In fact, why do it just once when you can experience the thrill of zipping across towns and cities on the back of a vintage Vespa in pretty much any part of the country?
From whizzing around quaint little villages, rambling through chaotic markets and down narrow alleyways in search of secret stops… to kicking off your time in cosmopolitan Saigon searching for trendy new bars and craft beer hangouts – travelling by two wheels is seriously one of the best ways to embrace Vietnam in the most fun and real way.
Do you want to discover Vietnam for yourself? Get in touch with Experience Travel Group today to plan your unforgettable trip to Southeast Asia.