It is a truth universally acknowledged that tourists hate other tourists. But, when visiting the most iconic sites a country has to offer, we have to accept that being among a crowd of fellow travellers is inevitable. Or do we? In this post, we reveal lesser-known alternative highlights in Vietnam and Cambodia that cannot be found on a typical tourist map, despite having just as much to offer
Vietnam and Cambodia are receiving an unprecedented number of visitors, which means that the reality nowadays is that you will never see Angkor Wat, Halong Bay and Hoi An without a throng of other tourists. However, fortunately, there are a number of sites that are similarly beautiful and culturally significant, minus the masses. These are also remarkably quick and easy to access- we promise you won't have to spend hours on a dirt track.
So if you want a taste of what the top attractions have to offer but don't want to suffer the crowds, read on and explore our selection of alternative highlights in Vietnam and Cambodia
Alternatives to Angkor Wat
Travellers are often surprised to discover that Angkor Wat is just one in a complex of over 1000 temples. No one can diminish the grandeur of Angkor Wat; it really is unbelievable. But, equally, there are hundreds of other lesser-known Khmer temples to choose from in Siem Reap- many of which are just as impressive.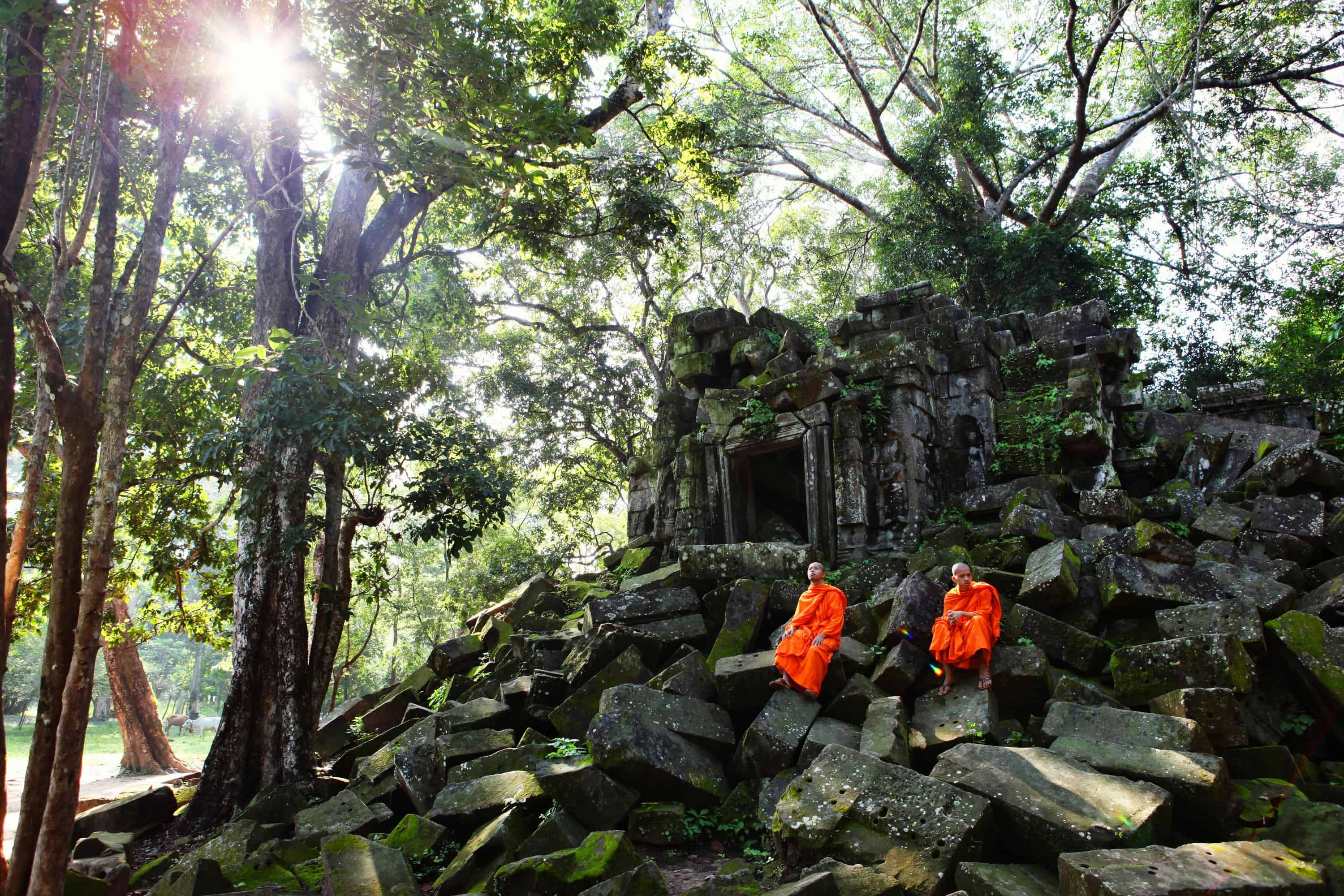 Easy alternative: Experience Travel Group offers a tour that includes the huge century pyramid of Takeo and the atmospheric temple of Preah Khan, one of the largest in Angkor. Another great experience is Beng Melea, 77km from Angkor Wat but easily visited in half a day, which is shrouded in jungle, lost temples and adventure.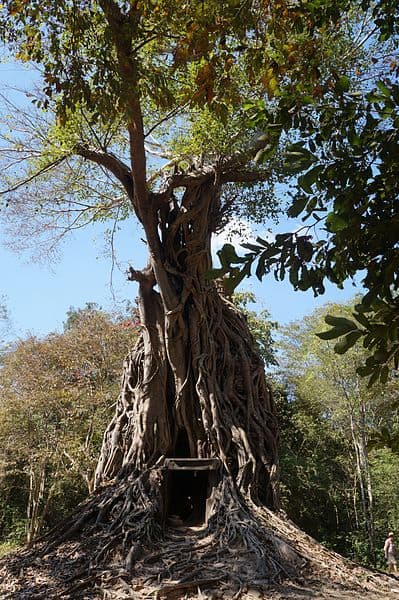 "Off-the-beaten-track" alternative: It's also important to remember that there's more to Cambodia than just Siem Reap and its nearby temples. Why not travel to the capital Phnom Penh where you can explore the newly recognised UNESCO World Heritage site of Sambor Prei Kuk? From Sambor Prei Kuk, you could even delve further into the unique scenery and Elephant Valley Project of Mondulkiri Province before looping round to Phnom Penh.
Alternatives to Halong Bay
Halong Bay is one of the most recognisable sights in Vietnam. Travel photography generally depicts the bay as impossibly serene, almost otherworldly. However, every day it is visited by hundreds of tourist boats that follow a similar route so there is often congestion from all the excursions, particularly at the caves, village shops and wherever kayaking is possible.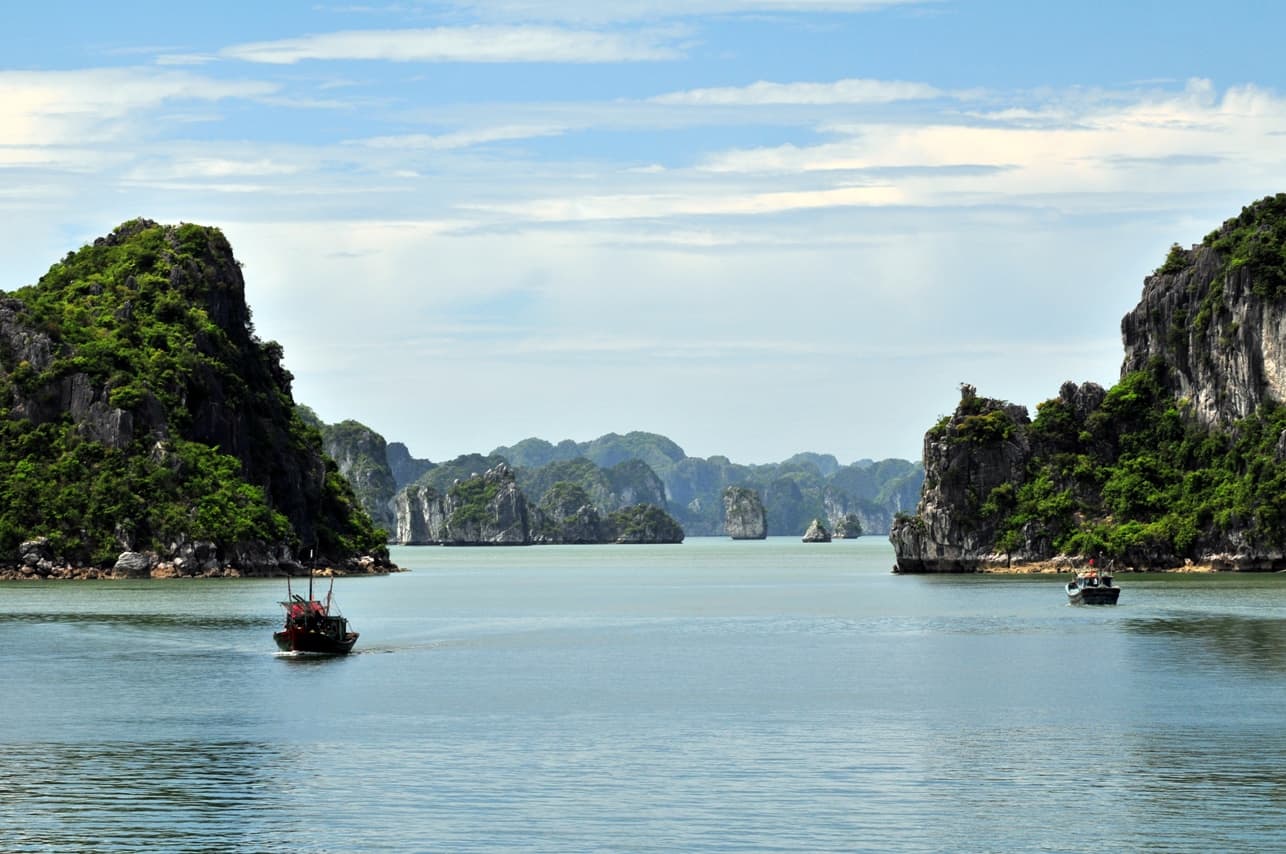 Easy Alternative:  Go to Bai Tu Long Bay instead. To the east of the busy "Halong" area, it has the same beautiful scenery but with far fewer boats. Don't expect total isolation: tourists are beginning to get wind of this destination, but you'll certainly have a much more relaxing experience.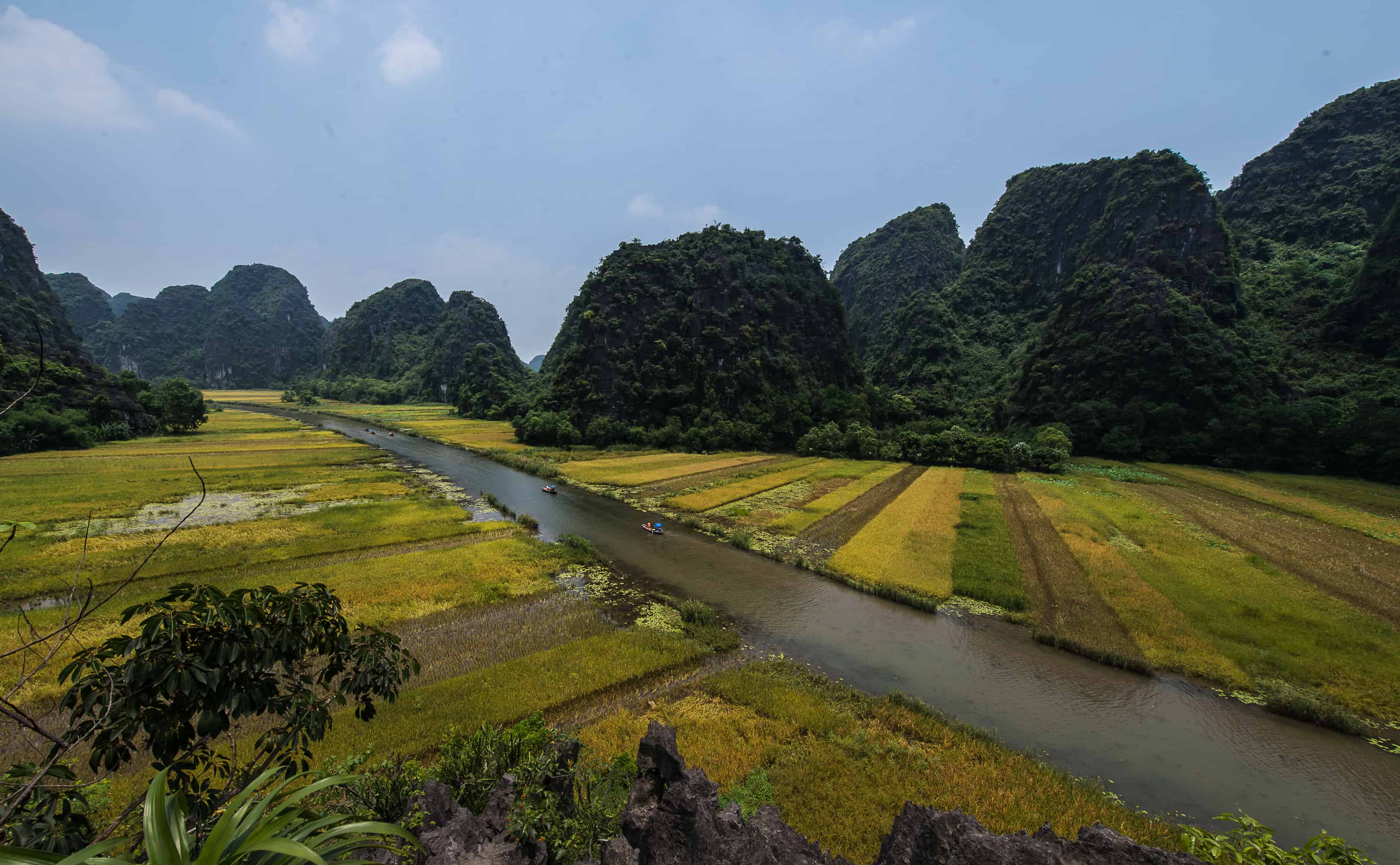 "Off-the-beaten-track" UNESCO Alternative – Try Trang An Ecosystem in Ninh Binh (UNESCO since 2014), also known as the 'inland Halong Bay'. While Trang An is popular with domestic tourists, many travellers from further afield miss out on this unique and intriguing landscape. Those who do visit tend to do so in the afternoon, so if you venture out in the morning you could almost have the whole place to yourself. Trang An is exceptionally scenic, easily accessible from Hanoi or you can stay overnight to spend time exploring the surrounding paddy-field countryside too.
Alternatives to Hoi An (UNESCO World Heritage Site since 1999)
Though development in Hoi An itself is limited by UNESCO, the nearby stretch of beach from Danang to the outskirts of Hoi An has been developed hugely over the last ten years. This means that at times, Hoi An is rammed, particularly around 4 pm when everyone crowds around the bridge getting selfies.
Hoi An is still a lovely place to visit. It might seem counter-intuitive, but staying in the town itself is a good way to avoid the crowds in Hoi An. There are some lovely peaceful properties such as the Anantara Hoi An that are within walking distance of the centre so you can easily explore outside of peak hours. You're distant enough to escape the hustle and bustle, so you can relax around the lovely pool when the coaches arrive- but you're also close enough to pop back in for dinner when they've left.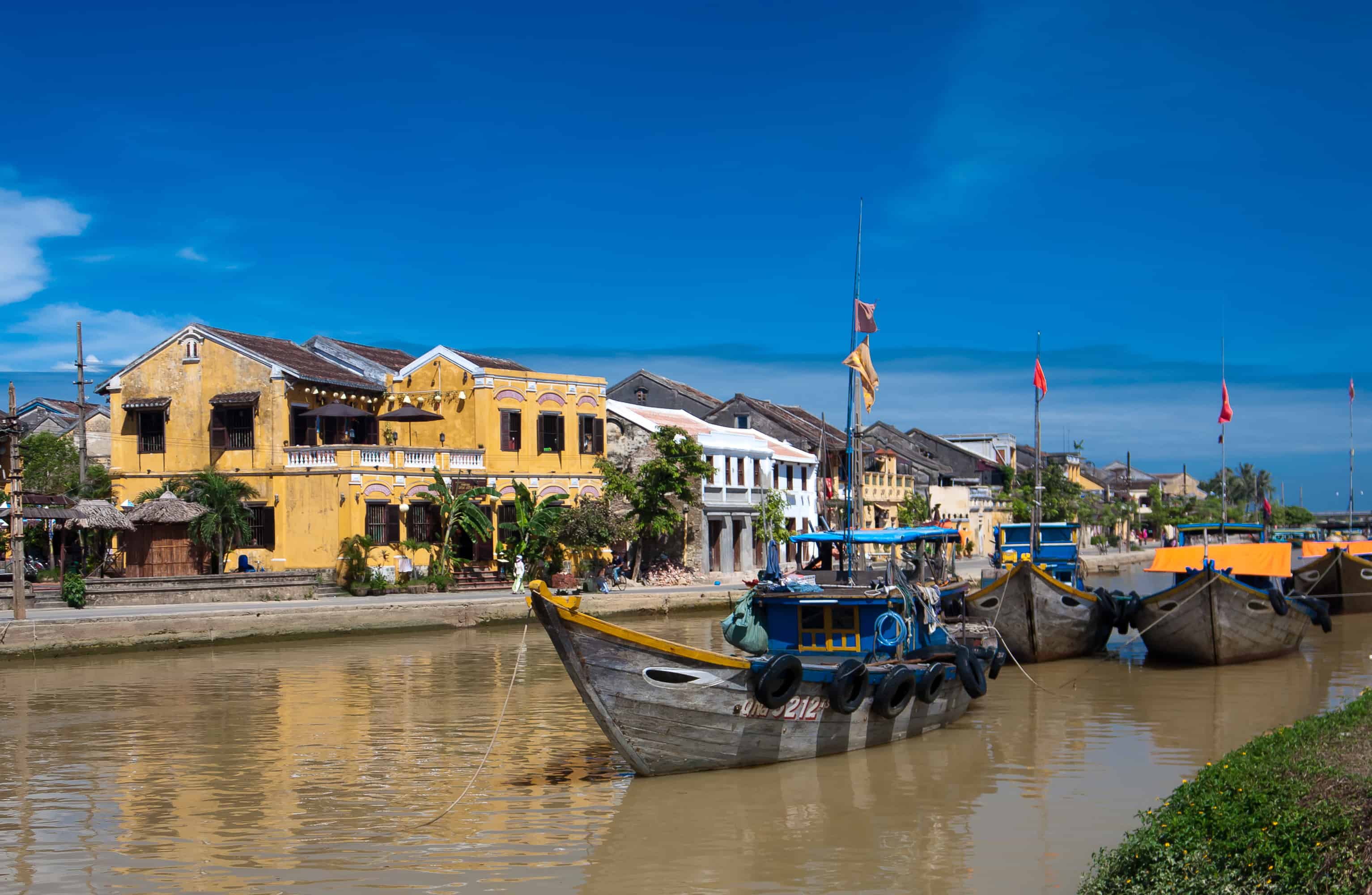 Easy Alternative – Explore the very near but seemingly rural islands of the Thu Bon River by bike or Vespa. You'll get a flavour of real local life as well as a fantastic view of Hoi An from the opposite side of the river.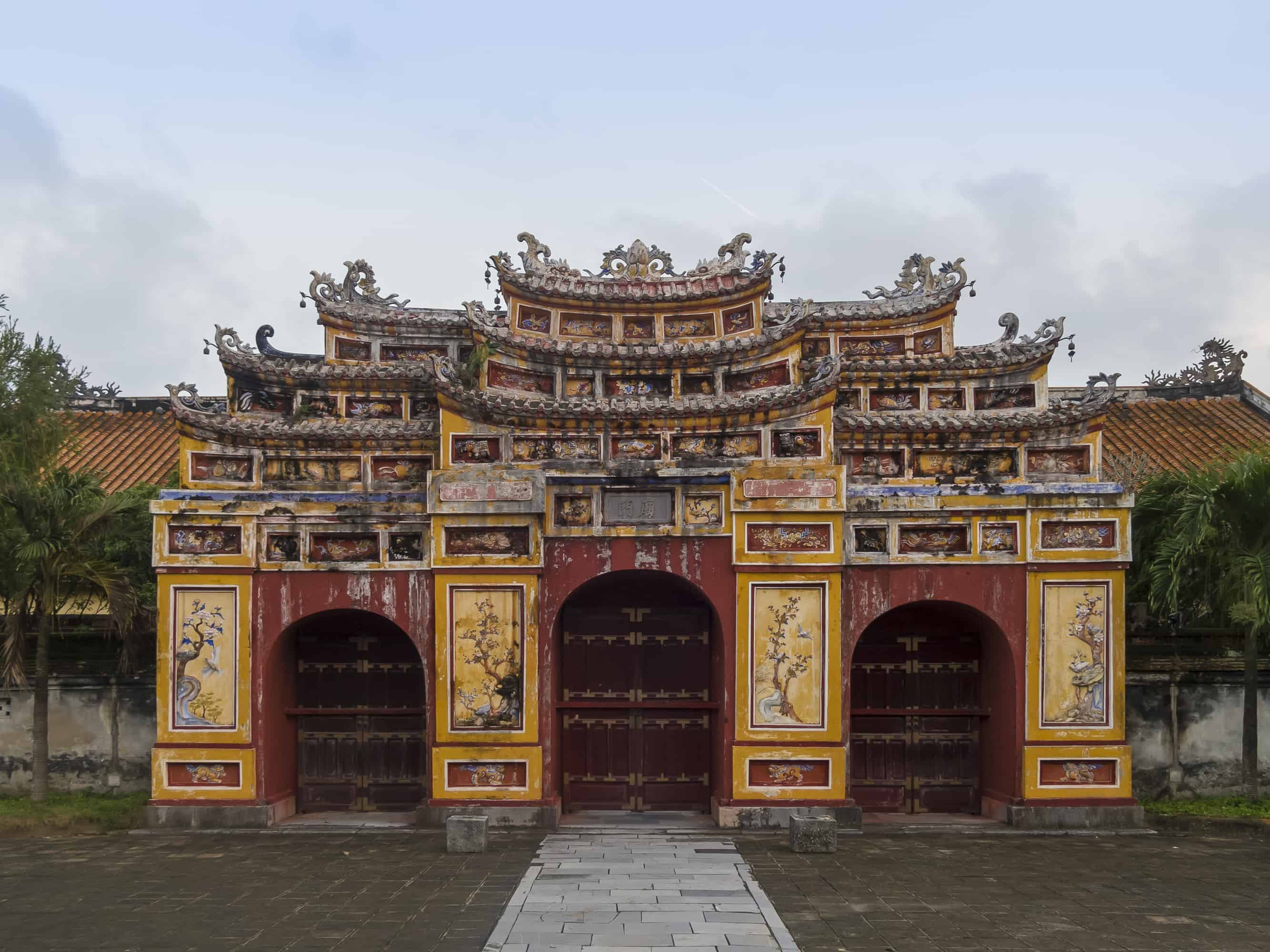 "Off-The-Beaten-Track" alternative – Stay around an hour south of Hoi An on Tam Hai Island. Here you'll find people farming rice and fishing in traditional boats such as coracles, and the fascinating town of Tam Tien. Alternatively, you could split a visit to Hoi An with a stay in Hue. Also a UNESCO site, it is less busy than Hoi An but has arguably just as much to offer. You can travel easily between the two by Vespa or take an atmospheric train through the mountains.
---
Do you want more tips on how to get away from the crowds in Vietnam and Cambodia?
Please call 020 7924 7133 or email us with your questions here. To see an example of the kind of trip you could have, take a look at our example holiday itineraries. They're just a starting point,  all our holidays are tailor-made so we can tweak all elements to suit your exact interests. 
---