At Experience Travel Group (ETG), we craft experiences in Bhutan that open the eyes, feed the soul, and make lifelong memories. Whether it's mingling with locals around a prayer wheel or that spectacular view after scaling a high mountain pass, our Bhutan experiences unlock the beauty of this mesmerising Kingdom.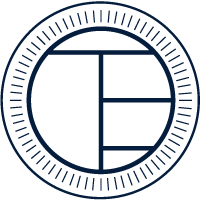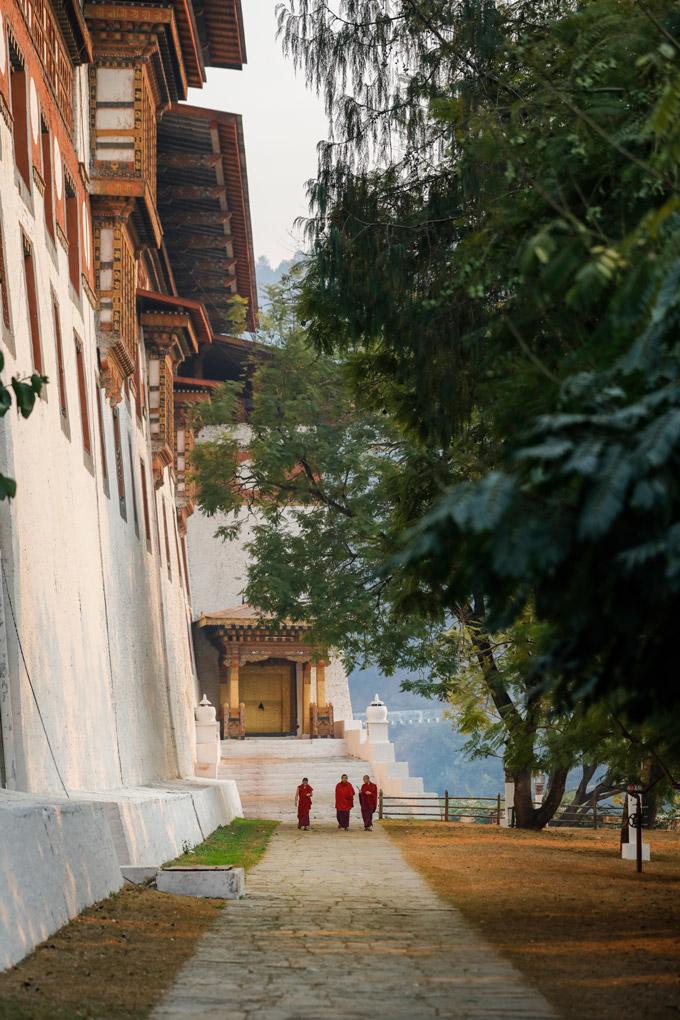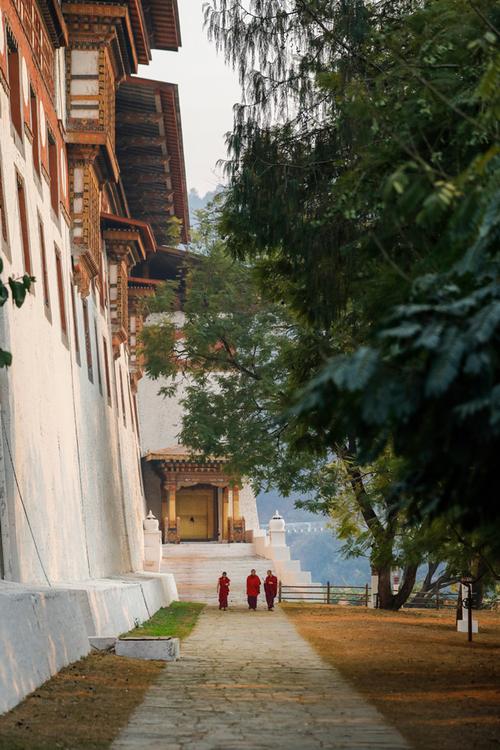 IT'S ALL ABOUT
THE EXPERIENCE
From hearing temple chants on a misty morning to immersing yourself in a colourful festival, Bhutan is full of those serendipitous moments that make travel special. Our job is to facilitate these encounters and ultimately help you have an incredible time.
Our trips are tailor-made so that we will craft your Bhutan holiday with unique experiences according to your interests - hiking, festivals, temple culture, and textiles. We'll pair you with one of our excellent English-speaking private guides, who will bring the excursions to life. Some travellers like a holiday jam-packed with activities, while others prefer a gentler pace; it depends on how you want to travel. Your ETG experience lasts from the moment your holiday consultation begins until you are safely home again.
OUR SIGNATURE EXPERIENCES - A SNEAK PEEK
Our signature experiences are ETG exclusive activities that enable you to get the most out of your time in Bhutan. We craft signature experiences from scratch, alongside our local partners, to showcase the very best of Bhutan. It could be a half-day hike followed by a traditional hot stone bath, or an early morning farmers' market combined with a delicious lunch with a local family. Here are a few more examples.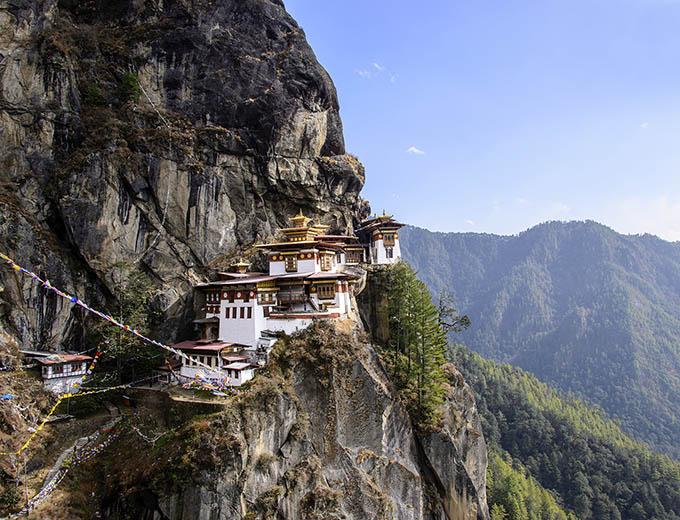 Camp Above Tiger's Nest Monastery
Many travellers to Bhutan visit the Tiger's Nest monastery; far fewer get the chance to camp in the remote valley above. Hang prayer flags against the spectacular backdrop of snow-capped mountains, before descending for your first view of the famous monastery itself.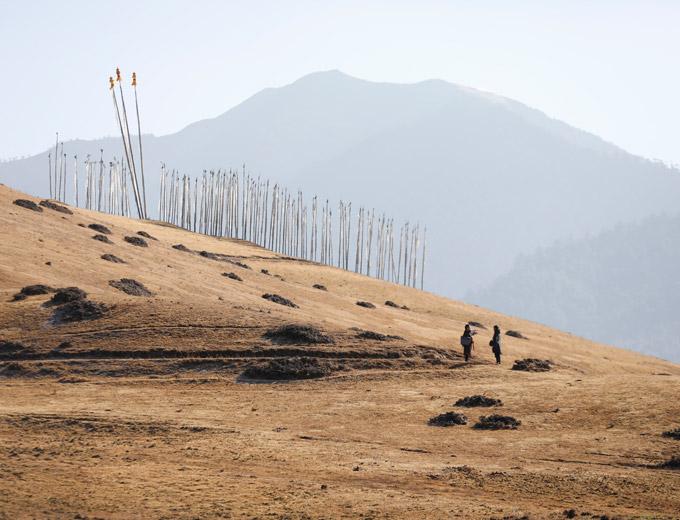 Trek into Gangtey Lodge
Gangtey Lodge is one of our favourite properties in Bhutan, and this is a unique way to get there. Your guide will lead you on a morning trek through the stunning valley that leads to the hotel. You'll be welcomed with hot apple cider, a roaring fire and panoramic views from the terrace.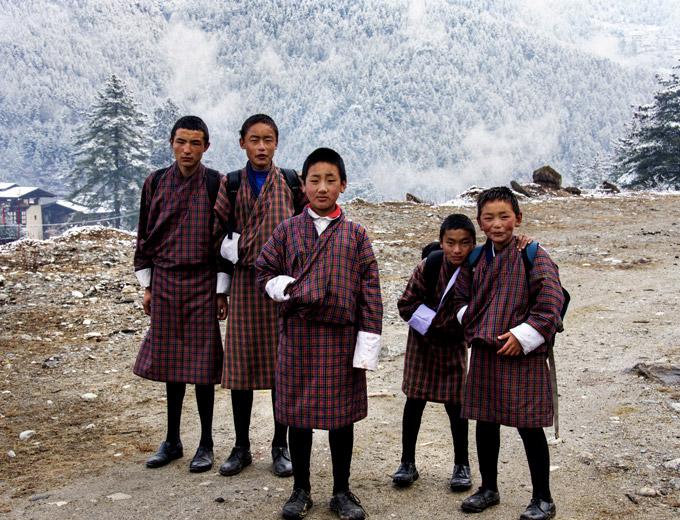 A Morning in Punakha Valley
The local Giligang Trail will take you past rice paddies, pine forests and mountains. Stop for a picnic breakfast in the serene gardens of the Khamsum Chorten and end your day at the intricate and historic Punakha Dzong.
THE RECIPE FOR ONCE-IN-A-LIFETIME BHUTAN EXPERIENCES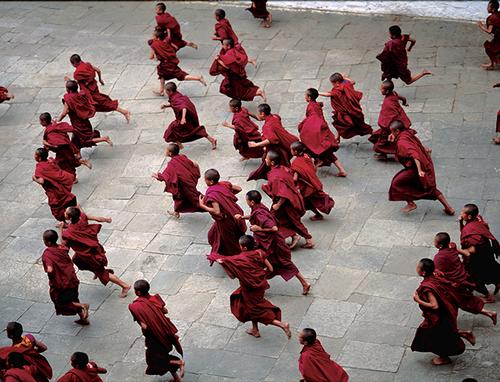 Expect the unexpected
The best moments in Bhutan aren't in a rigid itinerary. You might stumble across a tiny festival en route to a temple, or get invited for tea with a local. Being open to new adventures is part of the fun.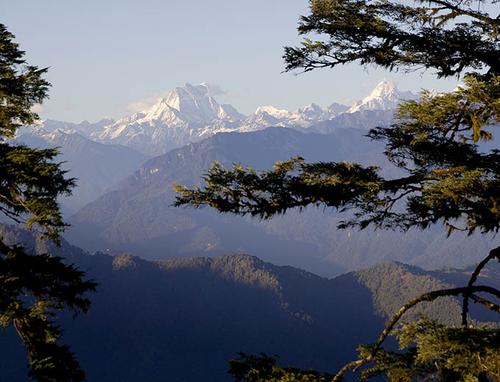 Take a view
The scenery is so spectacular in Bhutan that it pays to spend time taking it in. Our guides know where to find good picnic spots and vantage points, especially as a reward midway through a day hike!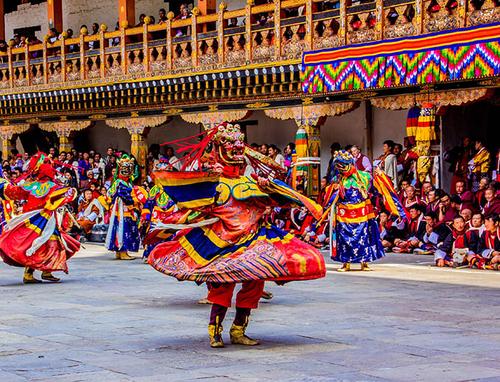 Feel the festivity
Time your trip around one of Bhutan's many festivals - not only for the visual treat of the masked dance performance but to see the Bhutanese community coming together to celebrate in all their finery.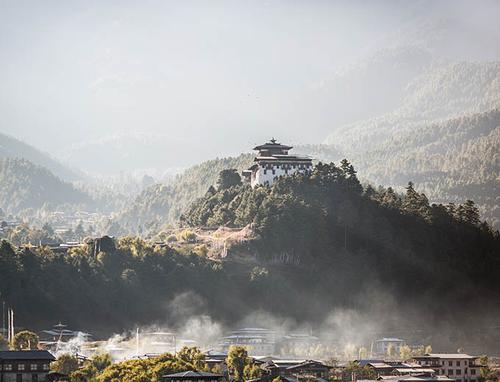 Make the journey count
Yes, there are some longish road journeys along the way, but they're a great time to soak up the scenery, as well as chat with your guide and learn about typical life. Stops along the way are part of the fun too.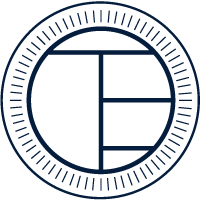 Popular Types of Holidays in Bhutan
Our Bhutan holidays feature the essential highlights that reveal the country and culture. If you crave adventure, you might include an adrenaline-fuelled white-water raft, treks and camping. If you're travelling with your family, it might be fun and local connections you seek; contests in archery, the national sport, is the perfect way to get older children excited and engaged. However you like to travel, we can get the experience just right for you.
Why Experience Travel Group?
At Experience Travel Group, we're more than travel experts: we're a community of passionate travellers that extends from the UK to Asia and beyond. Our goal is to reveal the fabric of Asia through insightful experiences, excellent guides and insider knowledge. Of course, we're committed to giving clients a brilliant holiday. But we equally take great care to ensure every trip is fair to our partners and ethically sound, respecting the local culture, economy and environment of the destinations we know and love. Find out more about why to book with Experience Travel Group, or take a look at our client FAQs.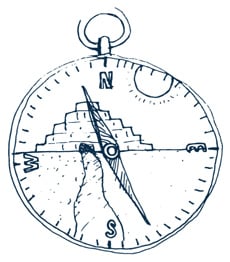 Why Holiday with Experience Travel Group?
Immersive
Experiences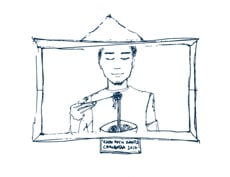 Immersive ETG holiday experiences let you genuinely connect to the people and places you visit. You'll learn as much about yourself as you do about them.
A secret
element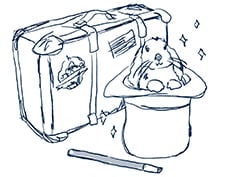 Sometimes you can know too much. Our holidays are specially designed to confound preconceptions and share magical, memorable, unexpected discoveries.
Travel
done right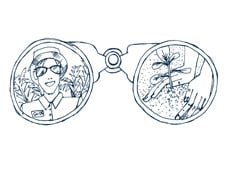 Our B Corporation certification, commitment to sustainability and 'give back' philosophy mean you can always be sure that every step you take is light. Ethical, mindful, guilt-free travel - travel done right
A thread of
luxury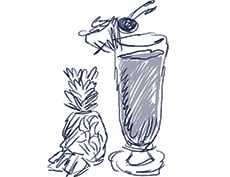 A thread of luxury that ties everything together. From beautiful boutique hotels to top-quality transport, to exceptional levels of service - whatever luxury looks like to you… it's yours