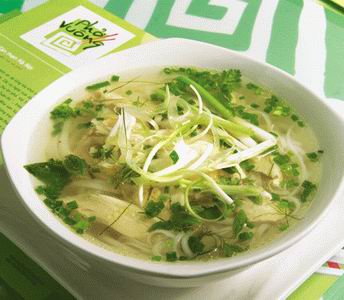 South East Asia has some of the best food the world – fresh, varied and available at every glance. Indeed, many of our customers cite the quality and range of the cuisine in both Thailand and Vietnam as one of their key reasons for visiting.
As a casual visitor it can sometimes be difficult to know where to start looking for the best food – sometimes you need a helping hand. I find this particularly true of Saigon – a sprawling metropolis with seemingly endless dining options and communication challenges with taxi drivers. Add to this the fact that most quality local restaurants outside the hotel and backpacker districts don't have menus in English and you'll see why many like a few tips for places to check out.
Thankfully, our very own Bich Thu, who handles almost all of the Experience Travel bookings to Vietnam and is based in the office in Saigon, has compiled a list of some of her favourite spots in the city. Having guided us to many a fine eating and watering hole during our stays in the city, we asked her to select 5 places she liked best. None are aimed specifically at the tourist market – all cater for the busy Saigon locals too. If you really want to spice the adventure up, I would suggest trying to get there on a motorbike taxi during rush hour!
Feel free to add your own suggestions to this list. Fortunately there are literally millions of eateries in the city. In the meantime, decide which tasty Vietnamese beer will go best with the dish in question and let's hand over to Thu:
1. Wrap and Roll Restaurant, 62 Hai Ba Trung St, Dist. 1, Saigon
Great, tasty food, the menu features more than 40 Vietnamese wrap & rolls dishes with more than 20 different sauces. You could order the ingredients and roll up yourself. Vegetarian menus are available.


2. Pho 24 – Beef Noodle Soup Restaurant – 5 Nguyen Thiep St, Dist.1, Saigon
Pho 24 is a Vietnamese chain restaurant found all over from Hanoi to Ho Chi Minh. The restaurant is air-conditioned and you have a peace of mind knowing your food is prepared in a clean environment. Pho is one of the national dishes and a must-try durinng any trip to Vietnam.


3. Muoi Xiem Egg Pan Cake Restaurant – 190 Nam Ky Khoi Nghia St, Dist. 3, Saigon
Muoi Xiem restaurant has been visited by many customers who come to feel the cleverness of how the dish is created and figure out how to arouse their five senses enjoying the dish. Egg pan cakes are more fantastic when they are enjoyed on the winter, windy or rainy days.


4. Ngon Restaurant – 138 Nam Ky Khoi Nghia St, Dist. 1, Saigon
Ngon Restaurant is one of the famed and well-established restaurants in Saigon – Ho Chi Minh City. The term Ngon literally means 'delicious' and this restaurant is known to serve authentic Vietnamese local cuisine stylised like street food yet offering a hygienic ambience. The restaurant is credited with serving a variety of noodles, rice dishes and finger food at a reasonable prices.


5. Nam Giao Restaurant – 136/15 Le Thanh Ton St, Dist. 1, Saigon
Nam Giao Restaurant is the favorite place of local people to eat traditional Hue cuisine. The restaurant is located in a small alley which is really busy especially both at lunch and dinner with taste of Vietnamese delicacies and home-style cuisine. The soups like Bun Bo Hue and cakes like Banh Khoai are amongst the most popular. If you're in Ho Chi Minh, it's worth stopping here for a cheap meal.