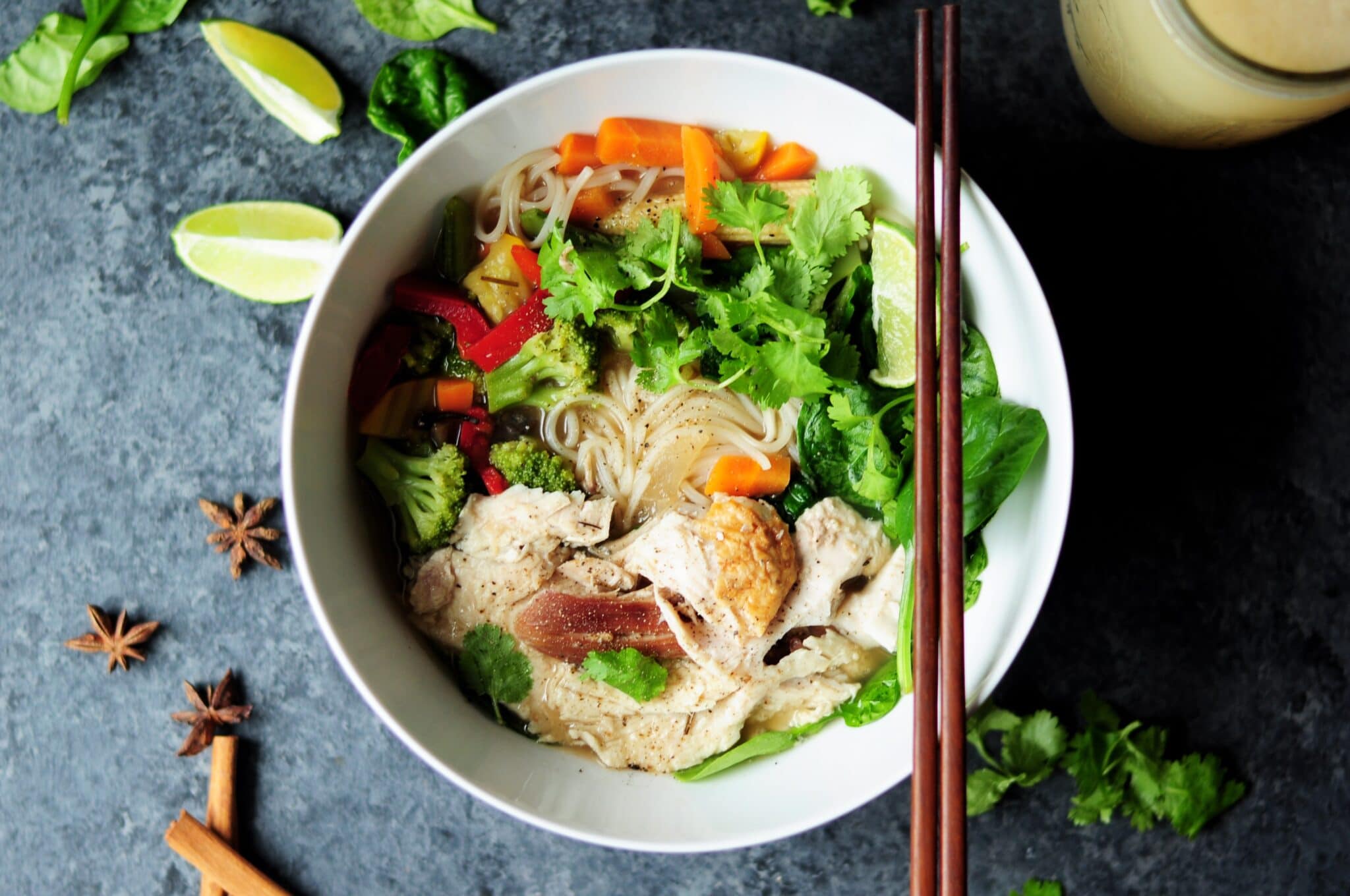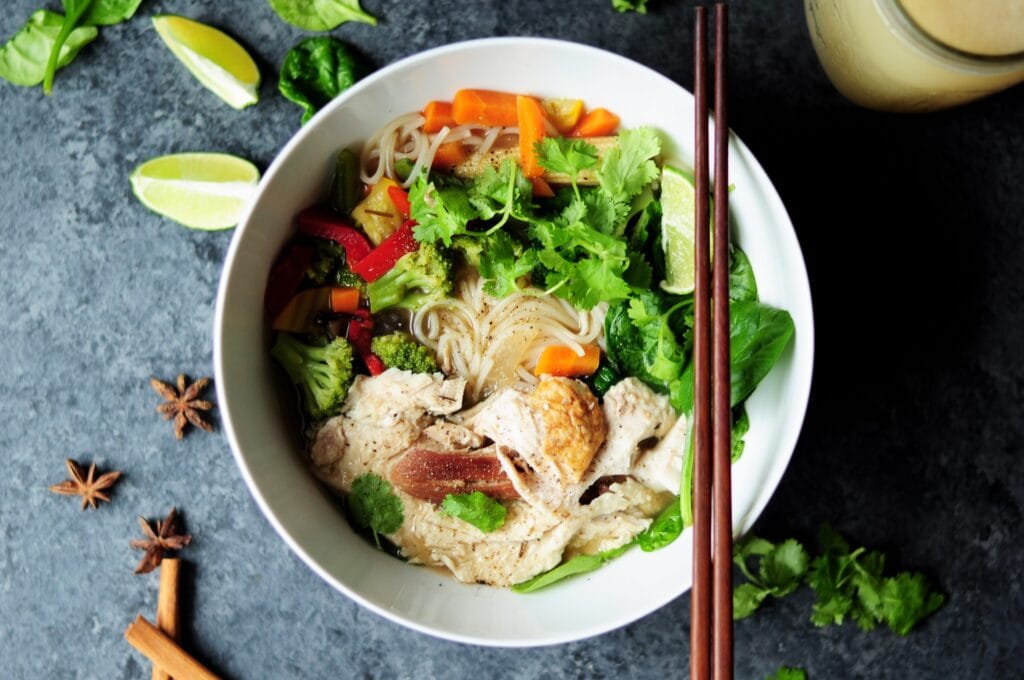 Whether perched precariously undercover on a small plastic stool or on a bench in a large restaurant, food is integral to any Vietnamese experience. From breakfast, lunch, dinner and all those drinks in between, you'll encounter a wide variety of exotic traditional Vietnamese dishes and beverages not to be encountered anywhere else. The mixes of spices and vegetables in each dish and in each location will simply bowl you over. You can find some of these dishes in our collection of classic Vietnamese recipes!
Before you jet off, you might want to know what to expect when walking through Saigon streets or into fancy Hanoi establishments. We've collected 10 of our favourite Vietnamese dishes for you to try.
Traditional Vietnamese dishes
---
1. Banh Mi (Saigon's Sandwich)
Historically linked to Saigon, or Ho Chi Minh City, you'll actually be able to find Banh Mi just about wherever you are in Vietnam. This baguette-style sandwich is filled with deliciously fresh ingredients, first made popular during the 19th century under French colonial rule. Pork, paté, tofu, fish and more are just some of the choices of filling to be found, typically from street food vendors.
---
2. Phở (Pho)
Pho is one of the more iconic dishes in Vietnam, a brothy noodle soup with both meat and vegetable options. While it is enjoyed at all times of day, locals typically serve Pho as the first meal of the day – which may come as a surprise to those used to pastries or fry-ups! You'll normally be able to customise your Pho, the most common flavours being beef or chicken, with different stocks and spice mixtures.
---
3. Bánh Khọt (Mini Crispy Pancakes)
Bánh Khọt are simply bite-sized versions of Banh Xeo, sizzling pancakes stuffed with a variety of fillings. The turmeric and other spices give the pancakes a yellow colour, and the fillings can include mouth-watering pork bell, shrimp, or other stir-fried vegetables. These are often enjoyed on long journeys by bus or train, perfect and convenient for hungry travellers.
---
4. Goi Cuon (Translucent Spring Rolls)
Ideal as a snack or as a side dish, these delightful crispy packages are totally unmissable. Goi Cuon is also great for pickier eaters, with a wide variety of fillings on offer. From vegetables to pork, fish to shrimp, these crunchy delicacies are not unlike spring roll imitations to be found back home. Dip in a rich peanut or fish sauce for the ultimate Vietnamese taste experience.
---
5. Ca Phe Trung (Vietnamese Egg Coffee)
Coffee lovers rejoice! We've thrown a drink in the mix because, well, you can't visit Vietnam without stumbling across traditional egg coffee! More of a dessert than a drink, this is made with fluffy beaten egg yolk and sweet condensed milk, along with the coffee of your choice.
---
6. Cao Lau (Vietnamese Noodle Bowl)
Another brothy noodle bowl for you to seek out – this time from Hoi An! You might even learn that true Cao Lau must be made with water from the local well. Traditionally made with pork, the thick noodles are almost Japanese in style and crispy won-ton crackers hail from Chinese influences. The broth and herb mixes are definitely Vietnamese.
---
7. Bun cha (Hanoi Specialty)
Searching for a tasty lunchtime dish in Hanoi? That smokey smell in the air might just be Bun Cha. Bun Cha are chargrilled pork meatballs served with cold noodles, a broth, and various leafy veg. To eat like a local, use your chopsticks to dip the pork into the broth before enjoying the interesting mix of flavours within the meat.
---
8. Banh Chung
This dish is a staple of the Lunar New Year in Vietnam, celebrated in February. With simple agricultural ingredients and a distinct story behind it, this dish symbolises respect not only for Vietnam's ancestry but also for the earth. With a pork and mung bean filling, this sticky rice cake is a must-try traditional dish if you're taking part in the Lunar New Year celebrations anywhere in the country.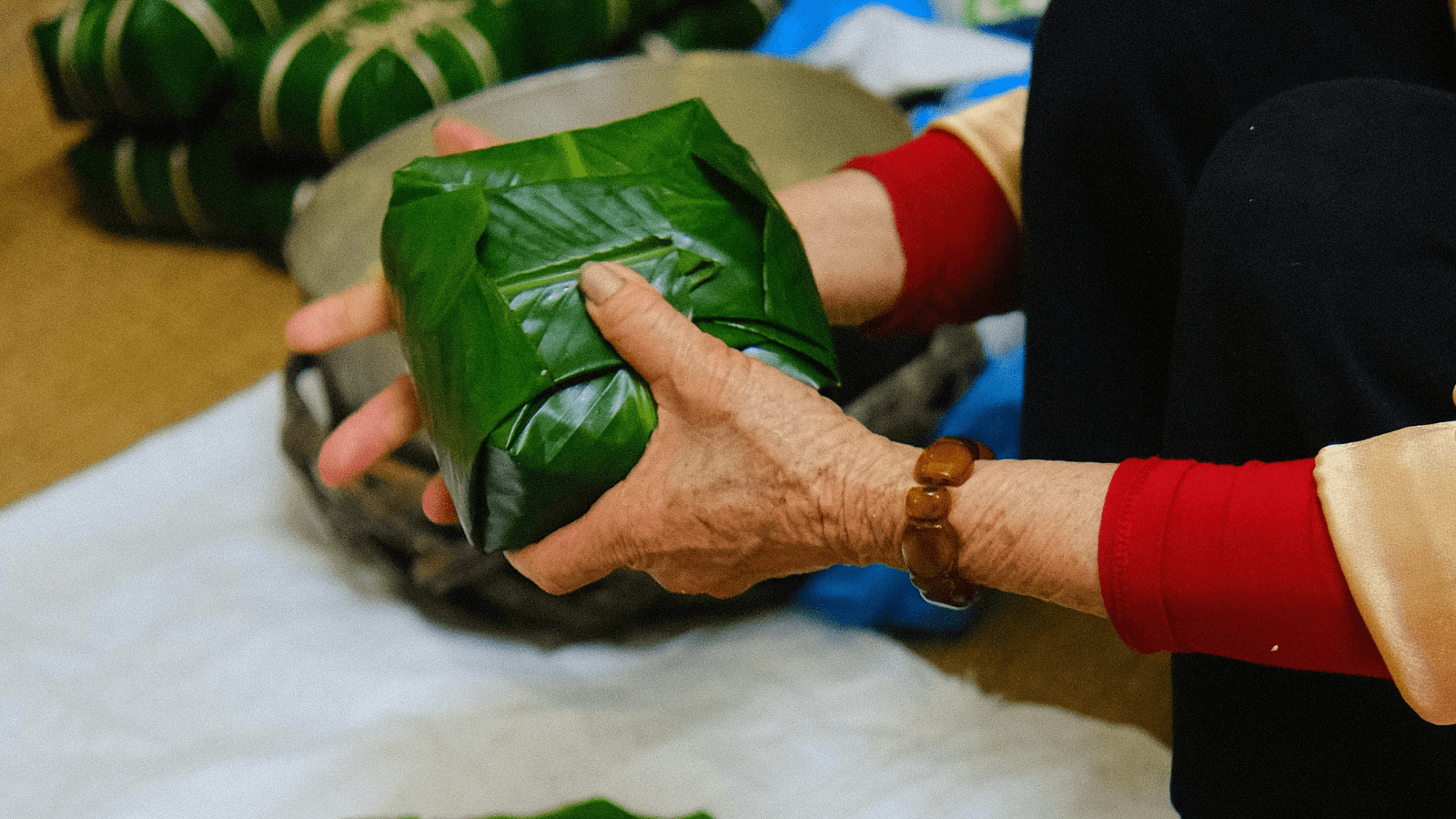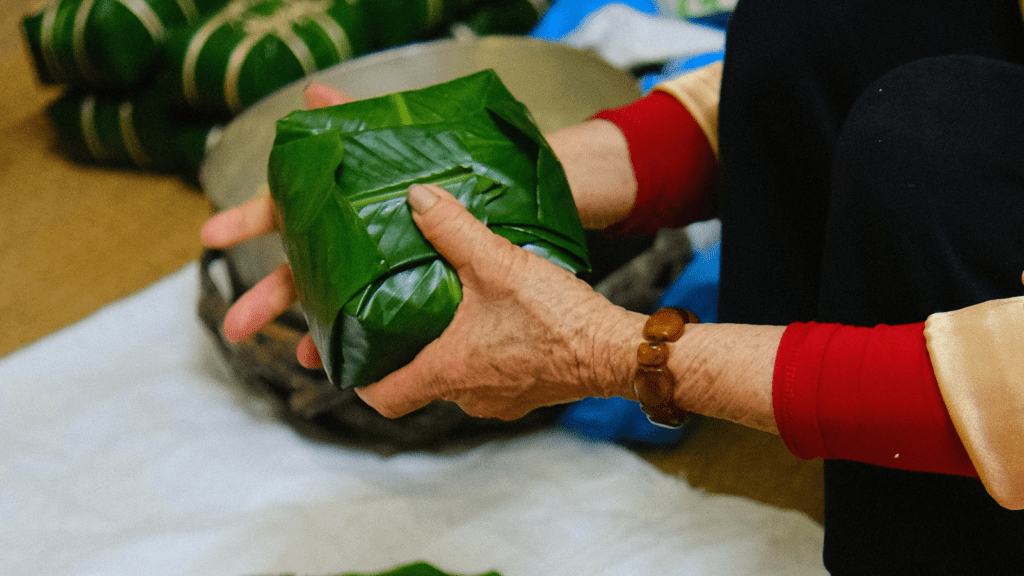 ---
9. Rau Muong (Morning Glory)
If you've visited Vietnam in the past, there's no doubt you've encountered Morning Glory in some form or another. This vegetable is incredibly popular in Vietnam, typically stir-fried with garlic and other herbs or included in a noodle broth.
---
10. Bánh Bao
While they don't originate here, steamed buns are popular street food items across Vietnam. Bánh Bao are steamed pork buns, the best including a boiled quail's egg inside, sold from vendors and inside restaurants in many cities and towns. You might even find steamed buns sans filling for those seeking a plainer taste.
---
So there you have it! 10 of our favourite traditional Vietnamese dishes to enjoy wherever you find yourself in this exciting and non-stop place. With influences from far and wide, there is sure to be a new flavour you fall in love with.
Curious about Vietnam?
Our holiday specialists are always on hand to answer any questions about the country or our Vietnam itineraries. All our holidays are entirely tailor-made, so we can truly create a holiday to suit your interests. Call today on 020 7924 7133 or email us for an inquiry.