As Sri Lanka travel specialists, we are asked many questions about the island, but there is one question we get asked more often than any other; where are the best beaches in Sri Lanka? Discover some of the most incredible beach options for your Sri Lanka holiday.
Updated March 2023
Jump to beach info:
---
Bentota
(For relaxation, good food, architecture)
South of Colombo, on the west coast, Bentota was one of the first beaches to see large-scale tourism development thanks to its wide golden sands and safe swimming conditions. Today it is home to numerous resort-style hotels and various good restaurants. There is a lively weekly market in the nearby town of Aluthgama, a daily fish market in Beruwala and the wonderful Brief Gardens and Lunuganga estate to explore if you're interested in the Bawa brothers, architecture or horticulture.
---
Hikkaduwa
(The ideal relaxed surfer destination)
One of the most well-known surf spots in the southwest is Hikkaduwa Beach, which offers a beginner's beach break and a powerful reef break for the more advanced surfers. Hikkaduwa is one of the closest surfing beaches to Colombo, two hours from the airport by car and just 30 minutes from Galle. The town has a buzzing atmosphere with plenty of beachside bars and restaurants to choose from. What's more, the sea lagoons in both Hikkaduwa and Dalawella are frequented by grazing sea turtles and are good places to see them up close in their natural environment.
---
Balapitiya
(For peace and quiet)
Balapitiya, Ahungama and Dodanduwa all have excellent hotels set upon quiet beaches. Any of these areas on the west coast are a convenient starting point for day trips to the UNESCO World Heritage site of Galle Fort. Galle can be easily reached by direct train for an added adventure!
---
Unawatuna
(For an all-round Sri Lankan holiday)
The city of Galle, with its beautifully preserved 16th Century Dutch Fort, is surrounded by excellent beaches. Close to Galle, Unawatuna is a bohemian beach town with a beachfront lined with bars and restaurants. There is a lively atmosphere with lots of water-based activities on offer. Galle is a fantastic base from which to explore the local coastline, home to some of the most idyllic beaches in the country. There is also lots to do away from the ocean, such as bike rides through the picture-perfect countryside, dining at some of the area's fabulous restaurants and browsing the fort's fascinating boutiques whilst soaking up the history that surrounds you.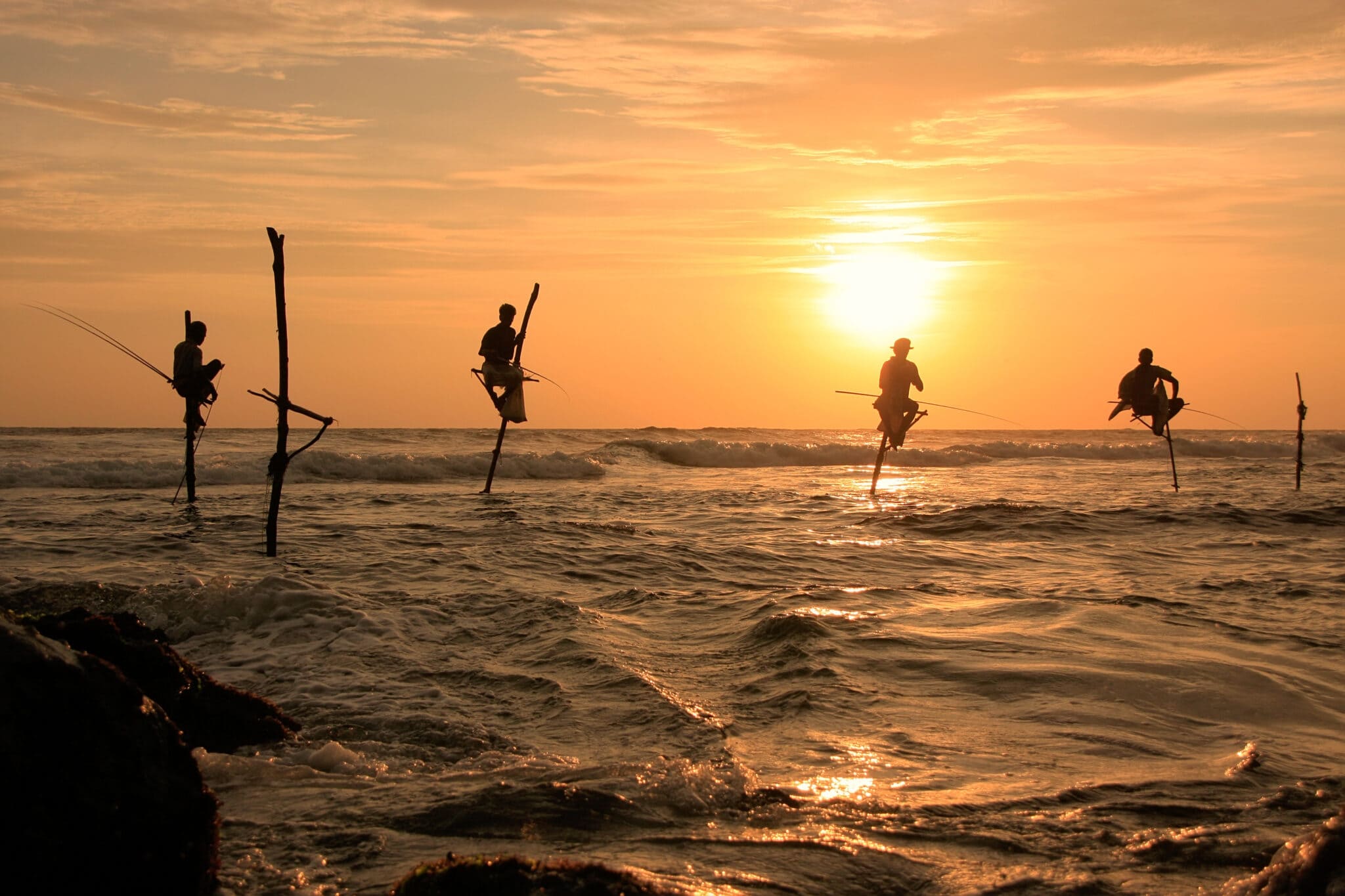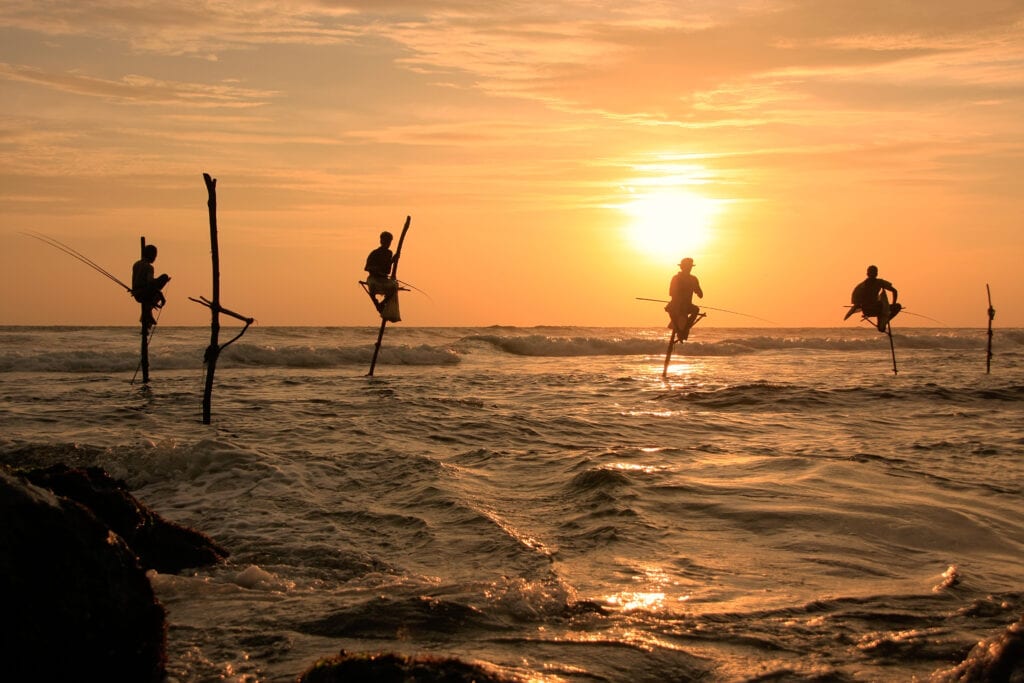 ---
Dalawella Beach
(Excellent snorkelling destination)
Though much of Sri Lanka's coastline is exposed to ocean swells, there are numerous locations where natural lagoons or protective headlands create ideal conditions for snorkelling. Dalawella Beach near Unawatuna is one such place where you will share the safe swimming lagoon with green sea turtles and bountiful tropical fish.
Both Dalawella and Talpe serve up a true slice of tropical paradise. They are home to some of the country's best boutique beachfront hotels. If dreamy beach houses are more your thing, check out Southpoint Villa a little further down the coast.
---
Mirissa Beach
(Great for families, water sports, and whale watching)
Mirissa, midway between Galle and Tangalle on the south coast of Sri Lanka, is the pretty bay that we and many others fell in love with many years ago when it was still a tiny fishing village. It still retains a backpacker vibe that is low-key and fun, yet now with some excellent hotels to boot.
Mirissa offers some fantastic activities such as surfing and whale watching (blog on how to do whale watching correctly), perfect for adventurous families. You stand the best chance of spotting a whale between December and April, when the sea is at its calmest, though of course sightings cannot be guaranteed on every trip! Sailing trips are also available, departing from the bustling fishing harbour. Just inland, Why House is a fabulous choice for families looking for space in which to sprawl.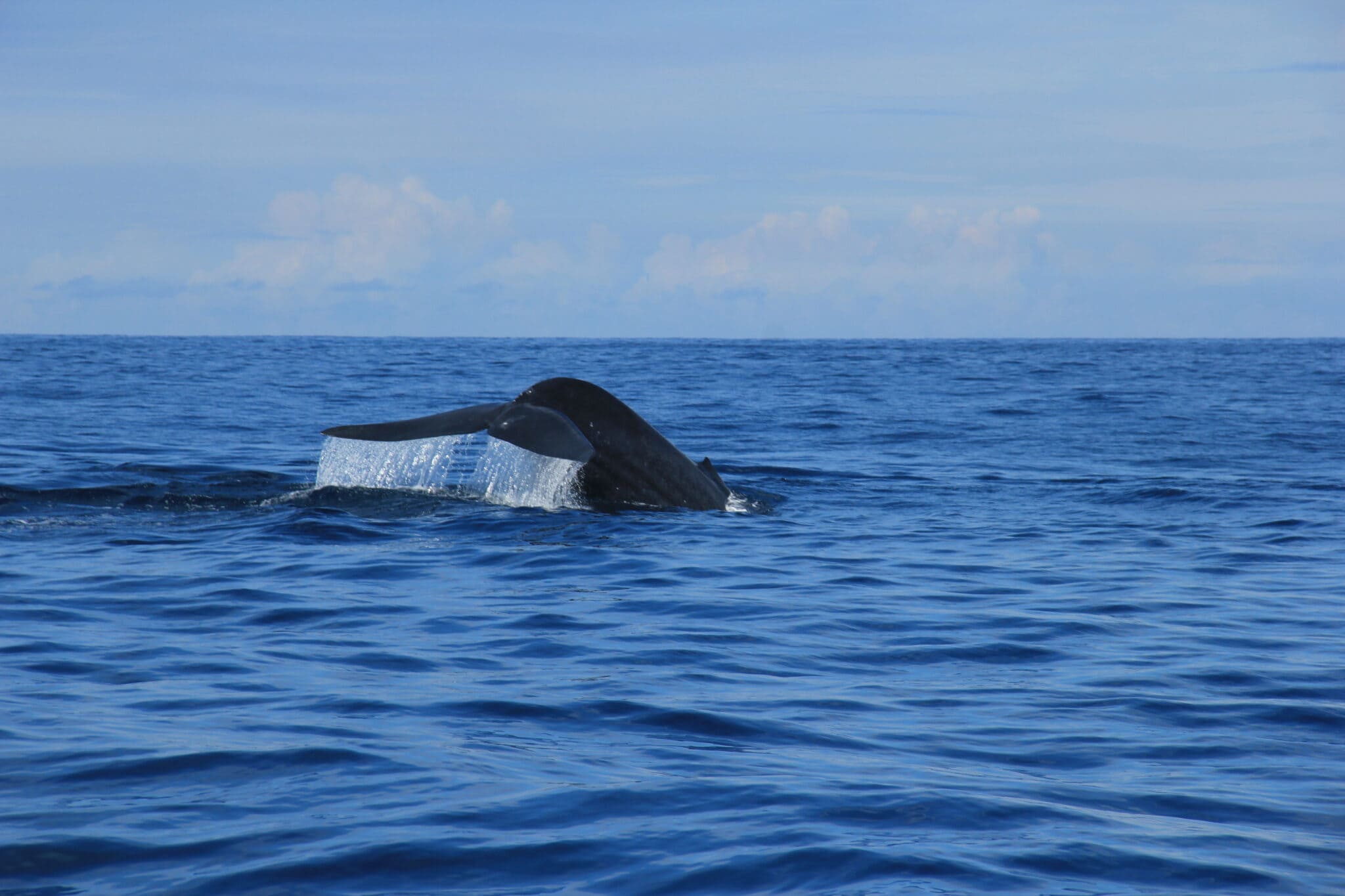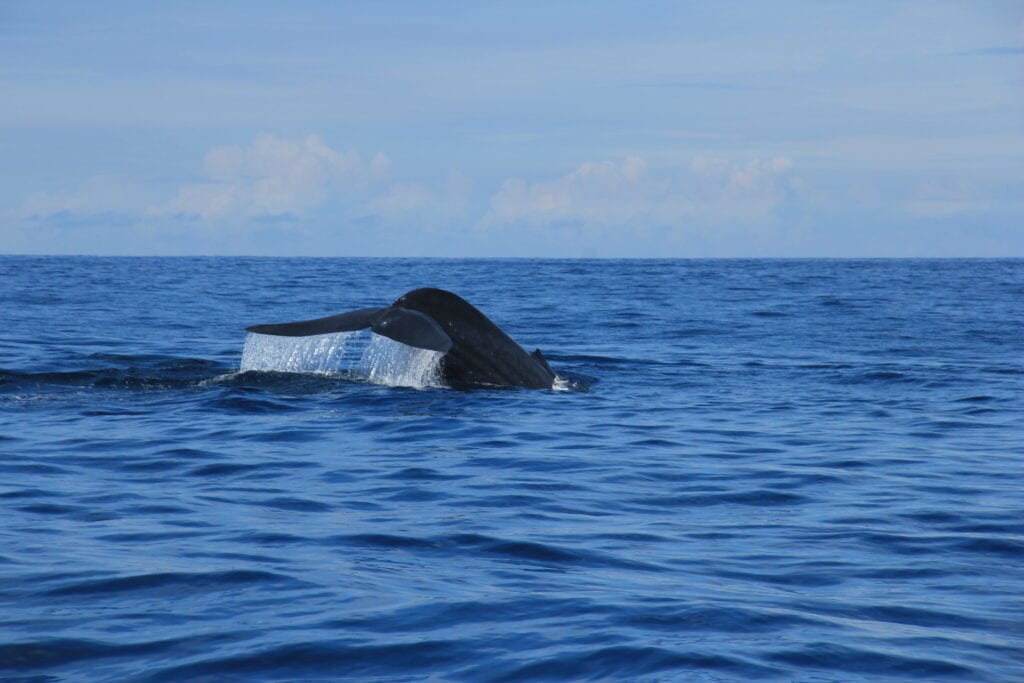 ---
Beaches of Tangalle
(For young families)
In the deep south, Tangalle is a quiet, sleepy town, far from the crowds of the west coast. Four main beaches and several smaller coves make up one of the most beautiful and peaceful areas of Sri Lanka. In the Tangalle area, you can discover countless concealed coves set back, away from the main road – Mawella is one of the best. Tangalle feels a world away from the crowds of the west coast but still retains its lively local atmosphere. The weekend markets are a great place to stock up on beautiful sarongs. Do take care when swimming off the beaches of Tangalle as the south coast is a little more exposed to ocean swells than the west.
Experience Travel Group offers several exclusive experiences in the region – ask our specialists for more details – the rock monastery at Mulgirigala is a must-see. This area is perfect for families looking for a secluded destination with some luxurious yet laid-back hotels to match. We recommend Amanwella and Anantara Peace Haven as higher-end family options, or the lovely little Teak House for a more intimate experience.
---
Passikuda Bay
(family-friendly, swimming and snorkelling)
Passikuda on the east coast offers some of the safest sea swimming on the island. The east coast is in season from May to September with calm seas and low rainfall. Pasikuda's wide, sweeping bay offers some great hotel options for families, including Uga Bay and Karpaha Sands. For those looking to add some culture to the mix, we would highly recommend a day trip cycling around Batticaloa. Keep in mind that this area takes longer to reach than the west and south coasts and offers less variety in terms of eating out and other activities.
---
Arugam Bay
(Sri Lanka's surfing capital)
In the southeast, you will find many rugged and remote beaches near Arugam Bay, Sri Lanka's surfing capital. Located on the east coast, it takes longer to get there, but surfers won't be disappointed. The waves here can be world-class, and the town has played host to numerous international surfing competitions over the years. Arugam Bay has a laid-back vibe with plenty of good restaurants for tired surfers to refuel. There are few other attractions here, making it pretty much all about the surfing. It's a great place to head if you're an experienced surfer looking to spend time with like-minded people.
---
Kalpitya
(For laid-back family getaways, and peaceful kite-surfing)
Kalpitya on the northwest coast can be an interesting family beach option and is home to several lovely, laid-back hotels. The beaches are sandy and empty, though in truth, much less pretty than the bays of the south coast. There is also a prominent off-shore power station a few miles away with several wind turbines. That said, with its white sand and clear blue waters, the beaches here are often secluded and uncrowded, making for a peaceful and refreshing experience for people who like to get away from it all. Families with older children might like to try their hand at kite surfing, for which the area is renowned. The season for kite surfing runs from May to September, when consistent winds buffet the coastline. A less popular tourist destination means that the accommodation is slightly more rustic, perfect for those wanting to get off the beaten track. We recommend Palagama, Dolphin Beach and Bar Reef as great family hotels in the area.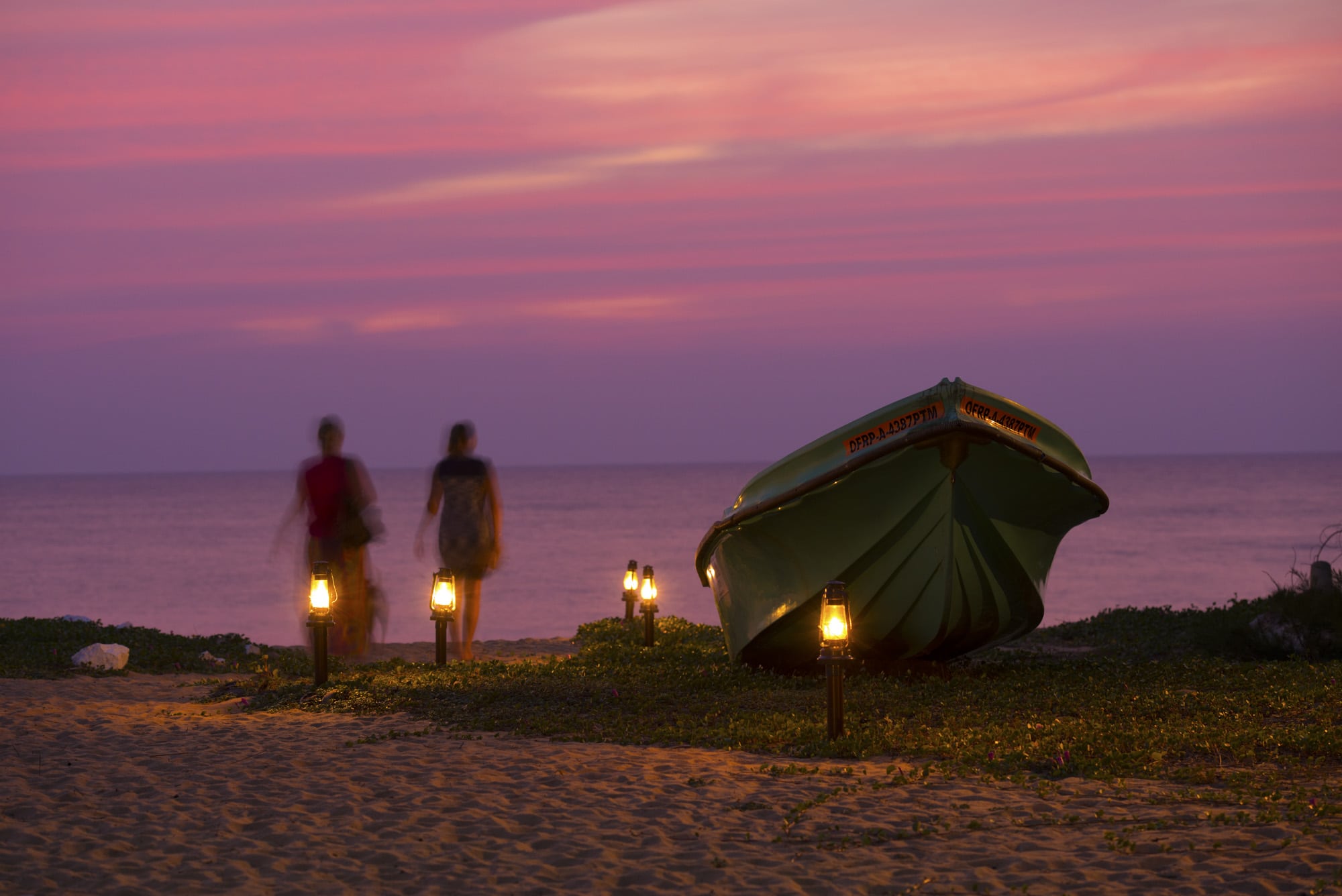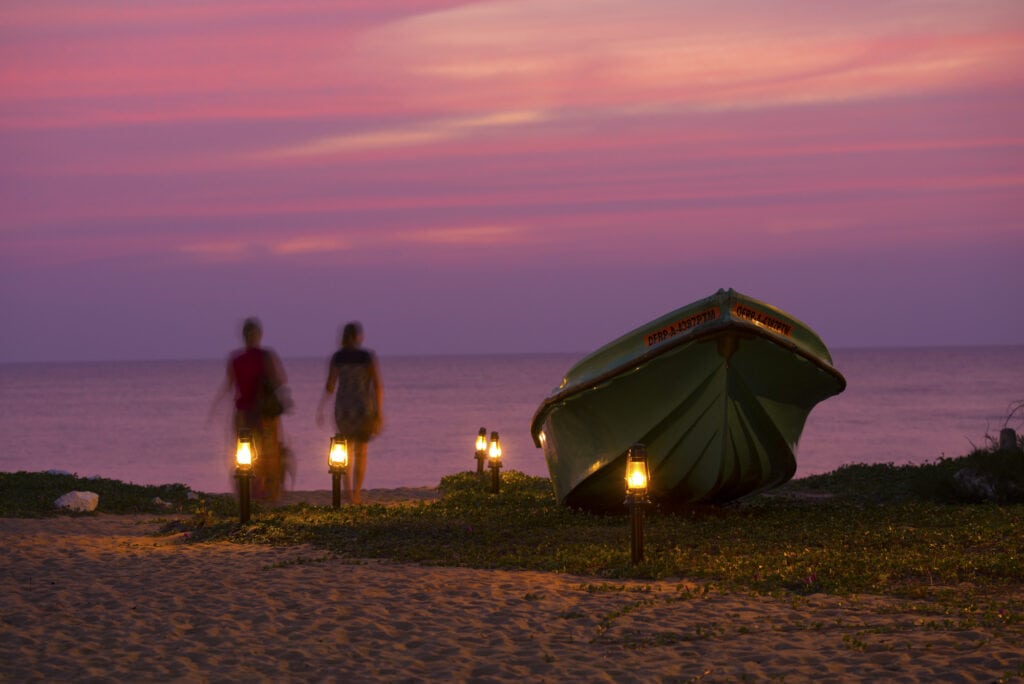 ---
Hiriketiya Beach
(for surf enthusiasts and laid-back travellers)
If you're looking for a hidden gem, be sure to check out Hiriketiya Beach. Tucked away on the south coast, this crescent-shaped beach boasts golden sand, crystal-clear waters, and a laid-back atmosphere that's perfect for unwinding. And if you're a surf enthusiast, you won't be disappointed by the excellent breaks here. The small cove has become more popular in recent years, especially among the surfer crowd but is perfect for a lively beach break. Ginger Palm Villa is set back just a few minutes' walk from the beach and is perfect for those with younger kids.
---
Mawella Beach
(for a peaceful and secluded beach experience)
For a peaceful and secluded beach experience, head to Mawella Beach. This tranquil stretch of sand is ideal for those seeking a quiet escape from the hustle and bustle of the more popular beaches. It's the perfect spot to relax, read a book, or simply soak up the sun. The Last House, one of Geoffrey Bawa's final creations is the epitome of tranquillity and makes for the perfect calming beach stay. Or further along the bay, is Halcyon Mawella, another great beachfront stay, or just a stop for lunch when wandering along the beach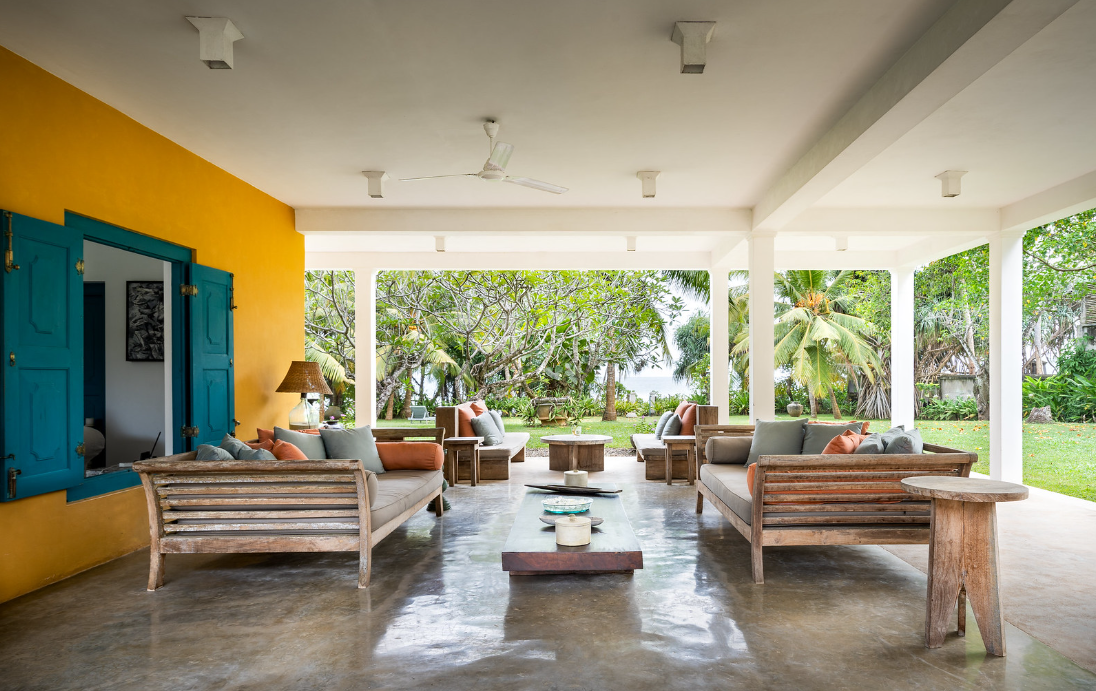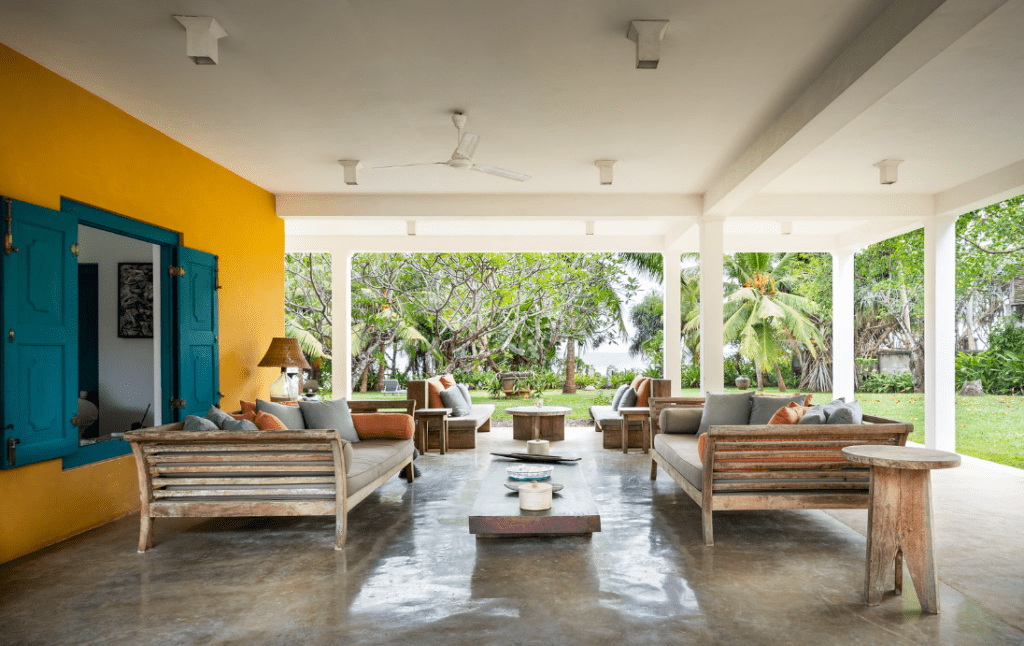 ---
Nilaveli Beach
(for a summer beach break as it avoids south coast monsoons- and a bit of snorkelling and diving enthusiasts)
On the east coast of Sri Lanka, you'll find Nilaveli Beach, a long stretch of white sand that's fringed by palm trees and turquoise waters. This breathtaking beach is one of the most beautiful in the country. From here take a boat trip over to pigeon island in search of whales and dolphins or get your snorkel and have a look below the water's surface! For private beach luxury, stay at Jungle Beach in a private cabin.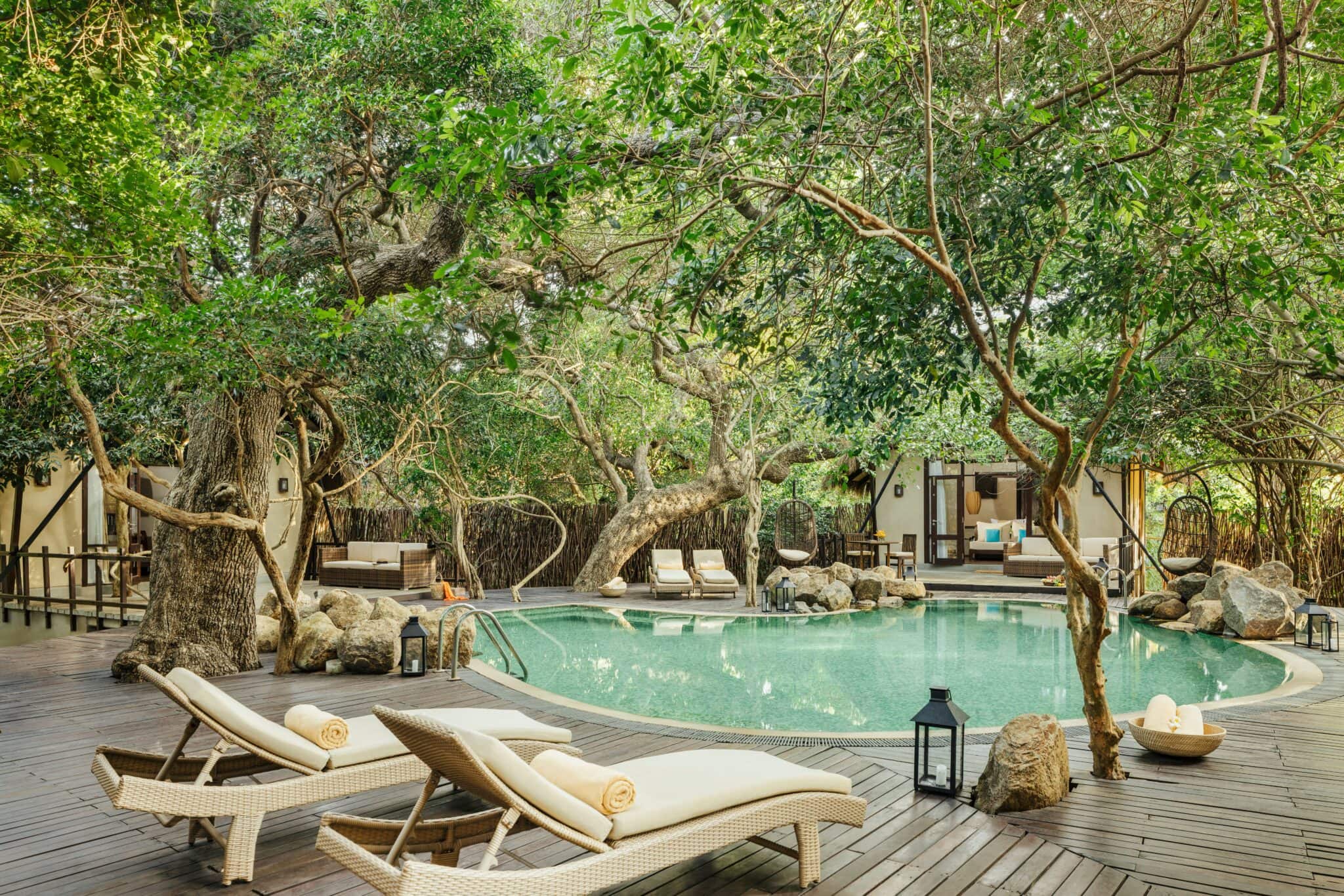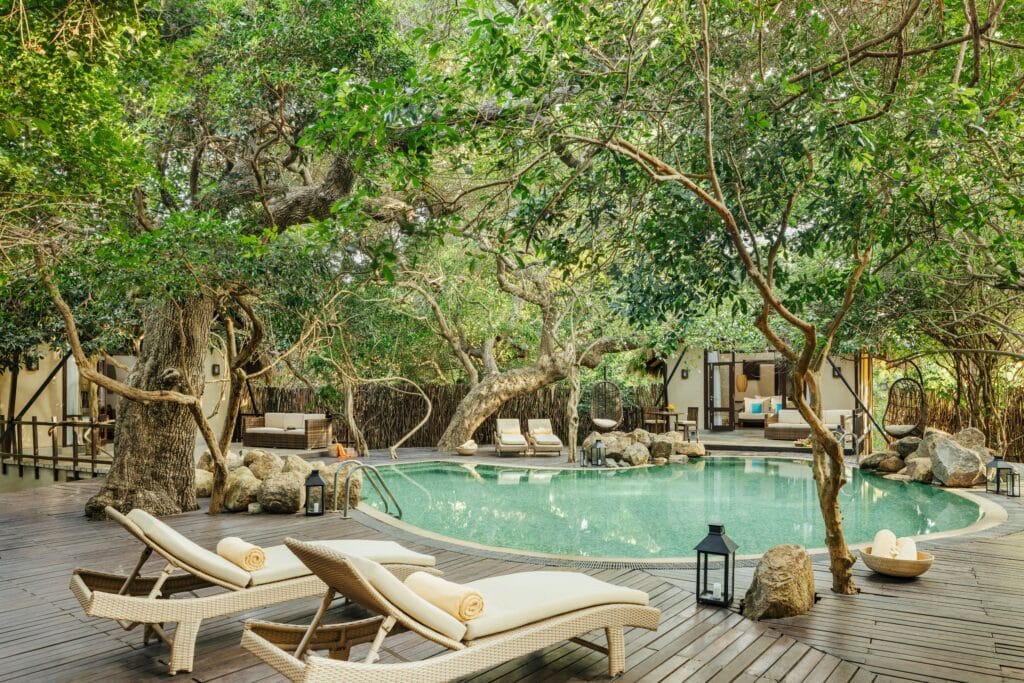 ---
Weligama Beach
(for a lively beach town experience)
For a lively beach town, make your way to Weligama. This bustling coastal hub is known for its excellent surf breaks. With plenty of hotels, guesthouses, restaurants, and cafes in the area, you'll never run out of things to do.
---
Which Coast of Sri Lanka Has the Best Beaches?
The answer to this question will depend on who you ask and when you plan to visit. Though relatively small in stature, Sri Lanka sees opposing seasons on its east and west coasts, meaning the best beach area in Sri Lanka changes throughout the year. From June to November, the west coast experiences monsoon conditions, with strong winds and frequent rains. During this time, the east coast is hot and dry. From November to May, the east sees monsoon conditions, and the west becomes sunny and humid. Some people prefer certain beaches during the monsoon seasons. It rarely rains all day, every day, and during the dry spells, you can find yourself alone in some spectacular locations – though the seas are often too rough for swimming. Others prefer to follow the sun and stick to the dry seasons for that truly tropical holiday experience.
We believe that the key to choosing the perfect beach stay is to delve into why you are looking for time by the ocean. We've selected some of the island's best beaches for you and categorised our suggestions by area, activity and type of holiday.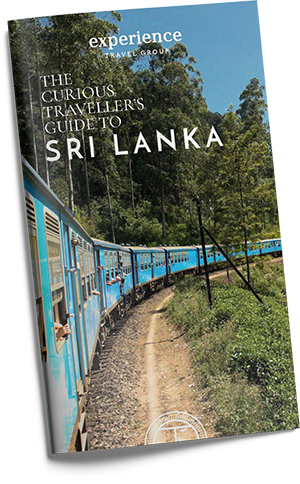 CURIOUS TRAVELLER'S GUIDE TO SRI LANKA
Wondering when to visit Sri Lanka? Our Curious Traveller's Guide to Sri Lanka will give you a more detailed breakdown of the best time of year to book a holiday, as well as tips on the best beaches, unmissable sites, and much more.
DOWNLOAD NOW
---
Sri Lanka Beyond Its Beaches
We've focused here on the coastline of Sri Lanka, but there is no doubt that moving inland, the island's landscape becomes even more striking. Once you get away from the coast, the magic of Sri Lanka comes into its own. From the lakes and plains in the central region to the tea-clad hills and the lush tropical hinterland, Sri Lanka is one of the most varied and beautiful islands in the world. It would be impossible to experience it all from one base, so, for the adventure-driven traveller, we would always recommend moving around the country to get a true flavour of local life. Particular highlights might include contrasting the southern coast with a wildlife experience such as an elephant safari in Udawalawe National Park or a leopard safari in Yala National Park, a hike through the highland tea plantations or climbing Pidurangala for epic views over majestic Sigiriya Rock Fortress.
Here is a Classic Sri Lanka Holiday to give you some inspiration
---
How Do I Travel from Beach to Beach in Sri Lanka?
Travelling in Sri Lanka can seem daunting and time-consuming, but it is first and foremost a lot of fun! Streets are busy, scenes are tropical and local train journeys and tuk-tuk rides become part of the experience. We guarantee that the travel during your stay will become one of the enduring memories of your holiday.
Most longer journeys are by car with your Sri Lankan chauffeur and guide, who is also your unofficial source for all things local. Travel itself gives you an insight into how the island ticks. Travelling from beach to beach on the west and south coasts is fairly effortless, distances are manageable and there is plenty to keep you entertained along the way. Heading to the east coast, the journey suddenly becomes even more of an adventure, where you'll stumble across fish auctions and local schoolchildren vying for your attention with their smiling 'hellos', you may even experience an elephant roadblock! There are a few connections that can be done by seaplane, which is a fantastic opportunity to travel further and take in a birds-eye view of the island's incredible landscapes.
Here's a suggestion for a more relaxed Sri Lanka beach holiday around the southern coast.
We do hope that you find this a useful guide to the beaches of Sri Lanka. If you have any questions or would like more information on a holiday in Sri Lanka our travel specialists will be happy to assist.
See you soon on Sri Lanka's tropical shores.
---
CURIOUS ABOUT SRI LANKA?
If you would like to know Experience Travel Group's boutique, tailor-made holidays, please download our complimentary guide to Sri Lanka.
You can reach us on 020 7924 7133 or make an enquiry.
Alternatively, for holiday inspiration, take a look at our Sri Lanka holiday page.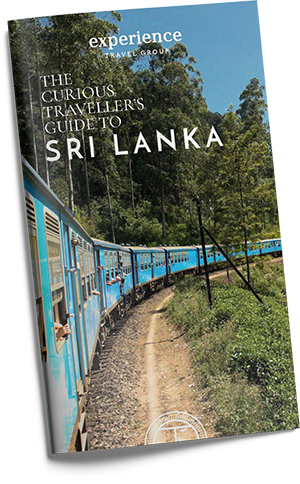 CURIOUS TRAVELLER'S GUIDE TO SRI LANKA
Wondering when to visit Sri Lanka? Our Curious Traveller's Guide to Sri Lanka will give you a more detailed breakdown of the best time of year to book a holiday, as well as tips on the best beaches, unmissable sites, and much more.
DOWNLOAD NOW