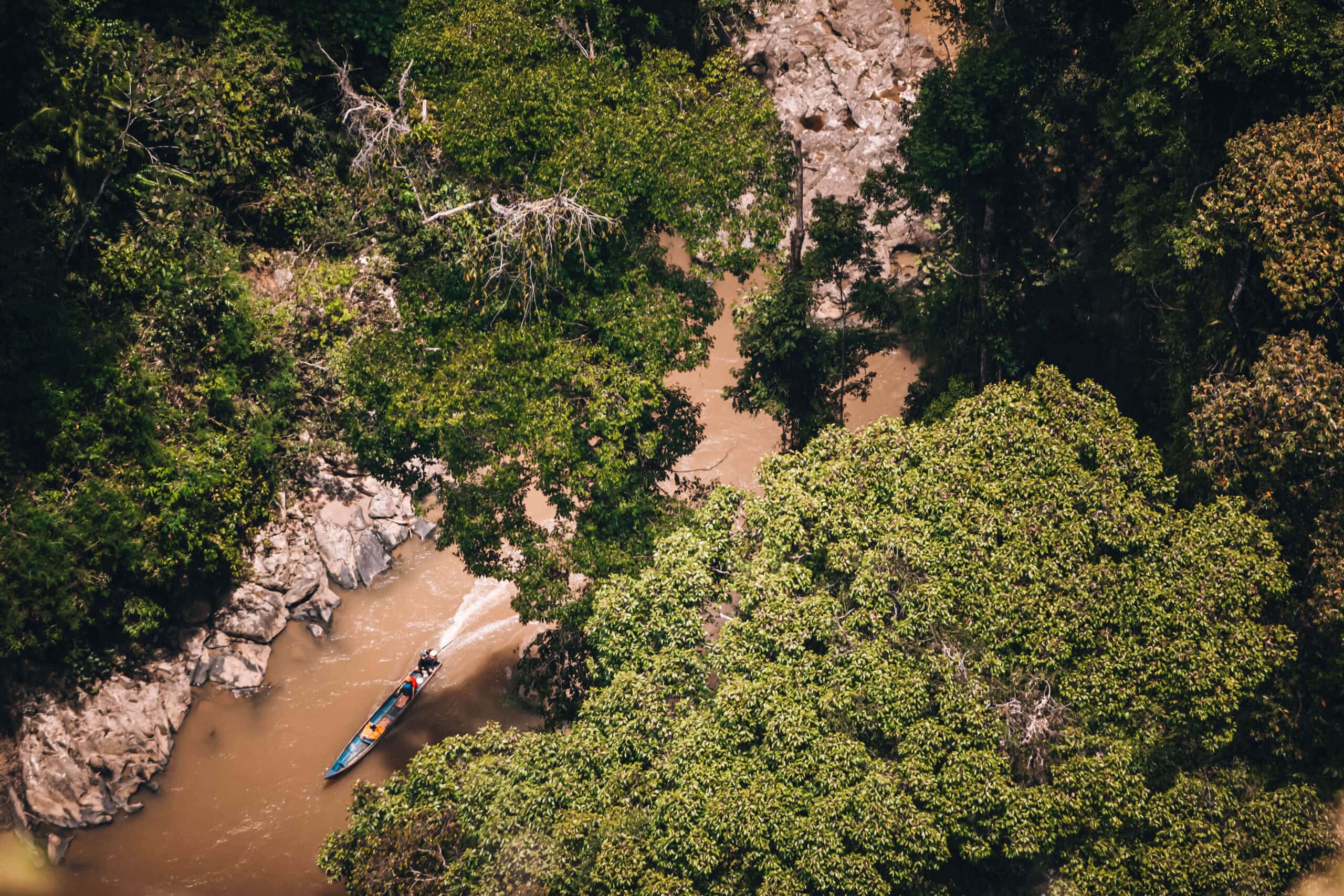 Which Borneo rainforest experience is right for you?
It would be tricky to categorically determine the best Borneo rainforest experience, as its ancient jungles span millions of hectares. As it is the most well-known, people often assume Danum Valley is the best rainforest experience in Borneo. However, there are many more places in which you can experience the island's dizzying array of flora and fauna with ease. So here we compare the best Borneo rainforests and the wildlife that call them home, so you can work out which are right for you.
First, it is always important to remember that Borneo's remarkable rainforests are under threat from deforestation and developing palm oil plantations. For this reason, every rainforest experience we develop focuses on conservation and awareness. We believe that this sustainable approach not only benefits Borneo's natural habitats but makes for a far more enriching travel experience, too.
Is Sepilok worth visiting?
Sepilok is the gateway to the amazing rainforests and wildlife experiences of Malaysian Borneo's northern state, Sabah: Think Deramakot Forest Reserve, The Kinabatangan River, Tabin Wildlife Reserve, Danum Valley and the Maliau Basin. Travellers who reach Sabah by flight usually spend the night here due to arrival times at nearby Sandakan airport. However, much more than a mere jumping-off point, we think this is a great place to have two nights at the start of a trip, particularly for families. Sepilok is known for its Orangutan Rehabilitation Centre, and you should get to spot the majestic apes in semi-wild conditions – seeing them swing down from the canopy at feeding time is something I will never forget. This centre, as well as the Bornean Sun Bear Conservation Centre and the Rainforest Discovery Centre (with its amazing canopy walkway), are great places to learn about the ethical conservation efforts for wildlife and the region and to really set the scene for your adventures deeper into Sabah.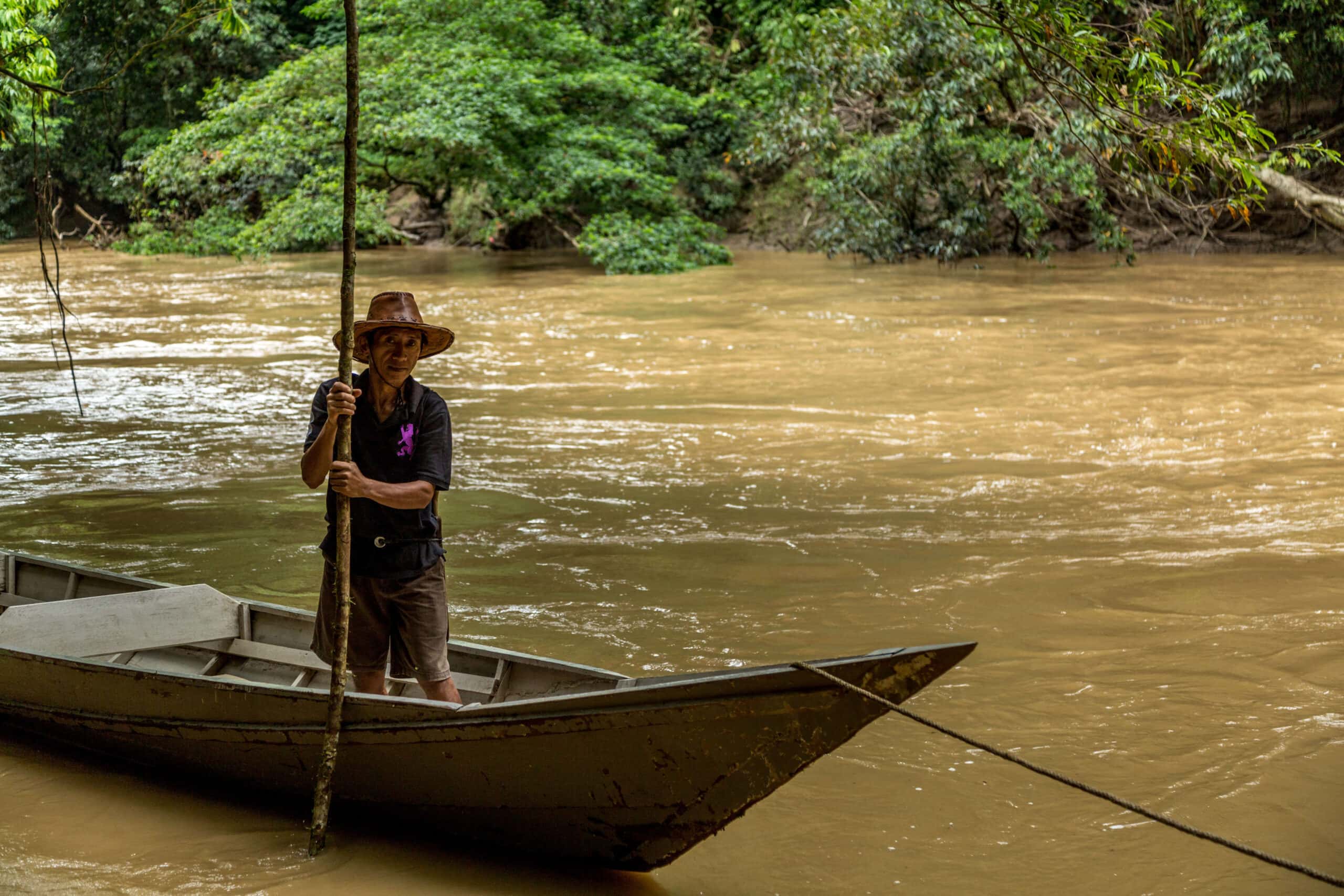 The Kinabatangan River or Danum Valley?
With pygmy elephants, proboscis monkeys and orangutans, the Kinabatangan River is home to phenomenal wildlife as well as a wide array of birdlife and marine animals. Wildlife sightings are very common, and we'd go as far as to say the Kinabatangan river is the best wildlife experience in Borneo due to the sheer variety of animals there.
River cruises are the common way to explore the Kinabatangan Basin (at dawn and dusk) plus options for light hikes and night walks. We also highly recommend getting the boat from Sandakan as opposed to driving: it's a great experience as you go from a working harbour to the beautiful coast before you reach the evocative river. Plus, it is an opportunity to potentially see elephants on the riverbanks.  From our point of view, the key question when staying in and around the Kinabatangan River is, which property you would like to stay in this exceptionally biodiverse environment, and why.  Our favoured two properties are the refined Sukau Rainforest Lodge and remote Kinabatangan Wetlands Resort, but both are different. Ask us for advice on that.
In our opinion, Danum Valley is the most classic rainforest experience in Borneo. Here, there is a good chance of seeing wildlife in the primary rainforest (what people might imagine being the 'ultimate', archetypal rainforest experience), which the Kinabatangan is not. It really is enchanting, and you can bathe and tube on the Danum River and walk on the incredible Danum valley canopy walk.
However, the experience does come at a cost. Danum valley accommodation is mostly limited to the well-established and luxurious Borneo Rainforest Lodge (though we do have another little-known option up our sleeves… Ask us for more information!). Note: Borneo Rainforest Lodge is commonly booked up over a year in advance, so it is best to book ahead.
If you have to choose between the Kinabatangan River Basin or Danum Valley? I would say it is the Kinabatangan River Basin for wildlife and Danum Valley for a beguiling rainforest experience. There is more wildlife overall in Danum Valley but because it is so vast and dense, sightings are not quite as frequent as in the Kinabatangan River Basin (though still frequent enough).
The best decision is to do both, if time and budget allow it!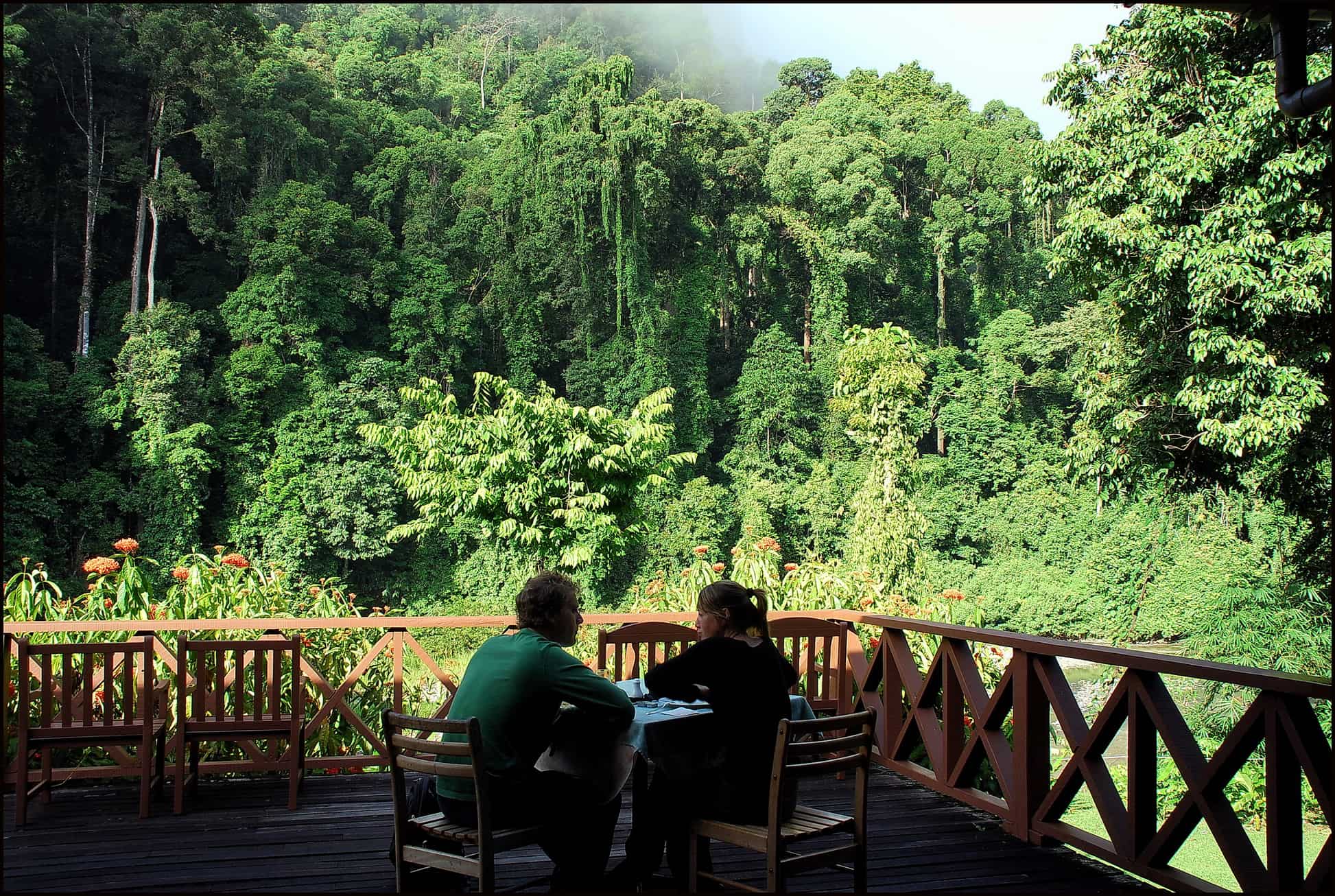 Danum Valley or Tabin Wildlife Reserve?
Again, if you want a classic 'rainforest experience', with mysterious thickets of trees and dappled darkness throughout the jungle, then Danum is your man. In over 400 acres of vegetation, you really feel completely immersed in the environment. The trees themselves are an incredible sight and provide homes for all sorts of primates including Macaques and Gibbons. Though the Kinabatangan basin is theoretically better for wildlife, it was in Danum that I saw the greatest number of orangutans on my research trip. It was incredibly rewarding to watch these animals make their beds in the evening, right in the top canopies of the forest, although after a few days, you do get a crick in your neck from constantly looking up! There are also lots of trails which range from one to six hours long, so there really is something for everyone.
The lesser visited Tabin Wildlife Reserve felt a little different to Danum. It is a little closer to the Lahad Datu district, which is known as a hub of cocoa and palm oil plantations. Understandably, I think this could put some people off on first impressions (but by visiting Tabin and other rainforests in Borneo you're helping preserve them by encouraging authorities to continue to protect these amazing environments).  Tabin does not offer quite the immersive rainforest experience compared to Danum as it is not quite as dense, however, the more open rainforest composition allows it to shine in a different way.
Due to the spacing between vegetation in Tabin, it's much easier to spot wildlife and it's actually home to more species of birds than Danum. Animal characteristics are often clearer to see as there is more sunlight penetrating the forest. A lot of creatures in Tabin that hunt in the plantations are nocturnal, so the night safari here is brilliant as you see different species, including wild cats and civets, crossing from one habitat to another to hunt. Tabin also has some interesting geological features including mud volcanoes, which you can witness bubbling away and, whenever there is any sort of tectonic movement in the surrounding areas, the bubbles increase in frequency.
If you're looking for a luxury rainforest experience then the answer is Danum Valley and Borneo Rainforest Lodge.  For something more cost effective, Tabin is a great choice.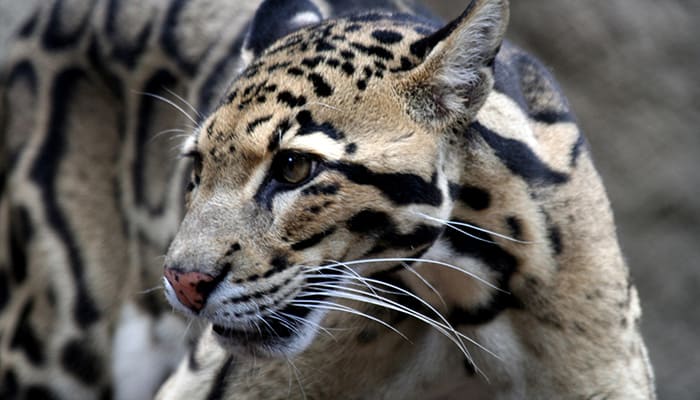 Deramakot Forest Reserve Park
Deramakot Forest Reserve is a lesser-known Borneo rainforest experience but arguably the best place in the world to see the clouded leopard. Orangutan sightings are less common than in other places but along with the clouded leopard, the area is home to the slow loris, flat-headed cat, pygmy elephant, colugo, Bornean gibbon and otter civet. So, if big cats are your priority, then it is the best rainforest option for you. Deramakot forest reserve park chalets are simple and basic – they aren't designed with luxury tourist comforts in mind…until recently they were just for researchers and rangers.  The main activities are safari drives, which makes it different from elsewhere in Borneo, but short walks are available too.  Do note safari drives can take anywhere between 2.5 hours and 5 hours and the night ones can often see you arrive back around 0100am.  Deramakot is the longest Forest Stewardship Council (FSC) certified tropical forest in the world too and a fantastic example of positive rainforest conservation collaboration, after originally being logged destructively. Do note that it is more out of the way compared to the Kinabatangan, Tabin and Danum. It is 5 hours from Sepilok, southwest of both the Kinabatangan and Danum Valley, and could involve an overnight stay to break up the journey.
The Maliau Basin: the lost world of Borneo
If you are looking for a true back to basics, 'digital detox' experience, look no further. For those intrepid enough to venture into Sabah's lost world, the Maliau Basin is 'the' place in the Borneo rainforest region of Sabah for a full jungle immersion. Surrounded by a high cliff wall, the region was unknown to the western world until the late 1940s when a small plane almost crashed into it. It was then not until 1988 that an expedition revealed a pretty much self-contained ecosystem deep in the heart of Borneo. The focus here is jungle-trekking for 5-8 hours each day for 3 or 4 nights and staying in basic camps. There is an abundance of wildlife in this area but even more so than in Danum Valley, the thick surrounding jungle means it is less penetrable and wildlife spotting is more of a challenge – you might not see orangutans, langurs, or gibbons but you will certainly hear them! And don't worry, whenever you visit Sabah with ETG, you'll be provided with a complimentary set of leech socks to ward off the infamous Borneo rainforest leeches!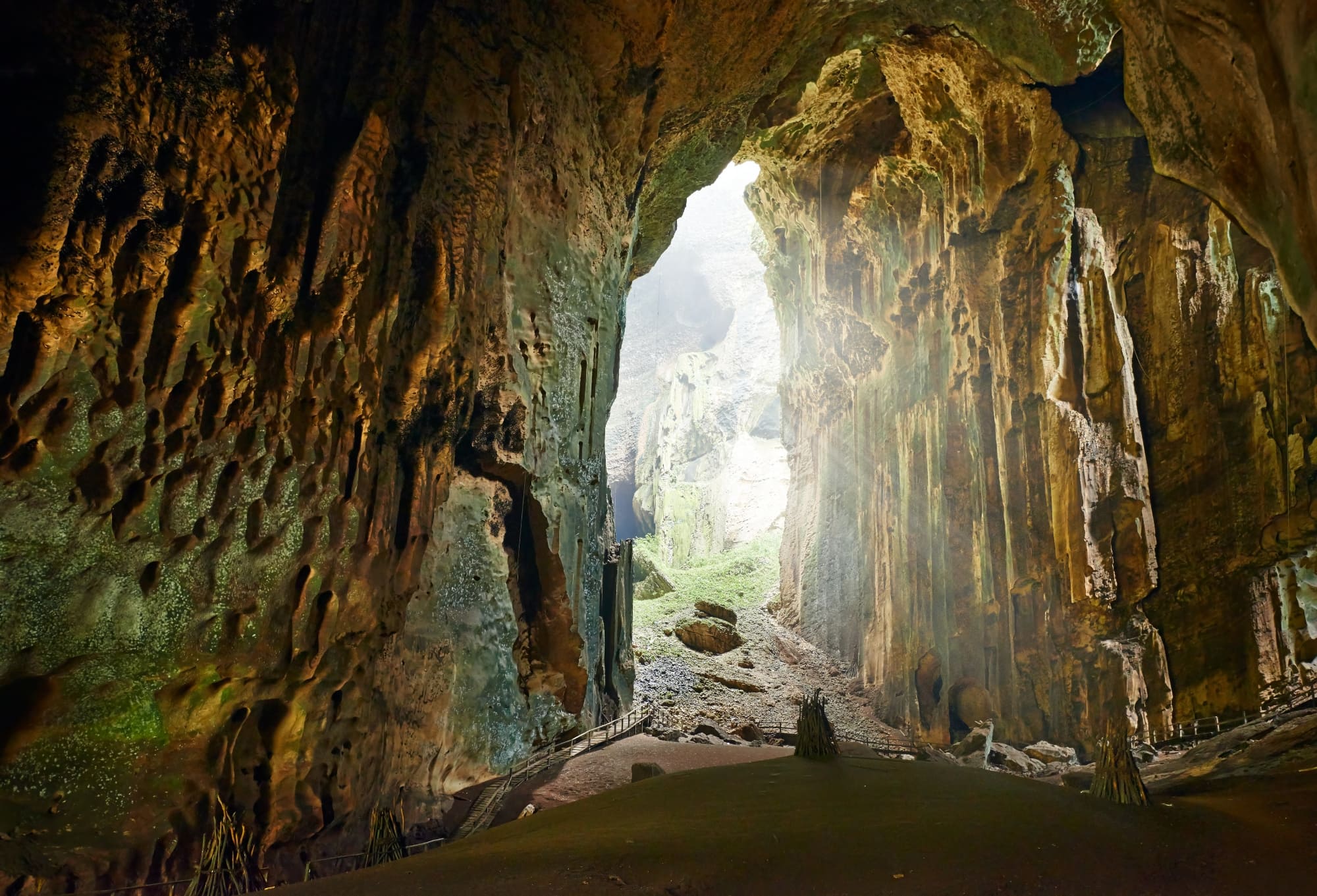 Is Mulu National Park worth visiting?
Moving south in Malaysian Borneo and into Sarawak, Gunung Mulu National Park is a place that travellers often opt-out of, primarily because flight connections can be tricky. However, we at ETG believe it is well worth the journey and consider it one of Borneo's secret highlights.
Malaysia's largest national park, Mulu is dominated by primary rainforest and three mountains (Gunung Mulu, Api and Benrat), crisscrossed by fast-flowing rivers and clear jungle streams. But many of Mulu's highlights lie below the surface: hidden beneath the forested slopes is one of the largest limestone cave systems in the world – trust us, claustrophobia is not a problem here! In the evenings, you have the incredible Bat exodus from deer cave where around 3 million bats emerge from a tunnel at the top of the cave (don't worry – you'll be safely sat a few hundred metres below! Then there is the Mulu Canopy skywalk which, like the Danum Valley canopy walk, offers a unique perspective of the rainforest canopy.
Do note that Mulu is more about the natural beauty and incredible landscape rather than wildlife (apart from the bats and great birdlife), so don't expect many or any sightings here. For the more adventurous, try the challenging Pinnacles Trek (over 16-year-olds only), or follow the Headhunters' Trail as expeditions from Mulu National Park.
Mulu Marriot Resort & Spa is a fantastic property so if you have the time, we highly recommend taking three nights to relax in its exceptionally unique setting.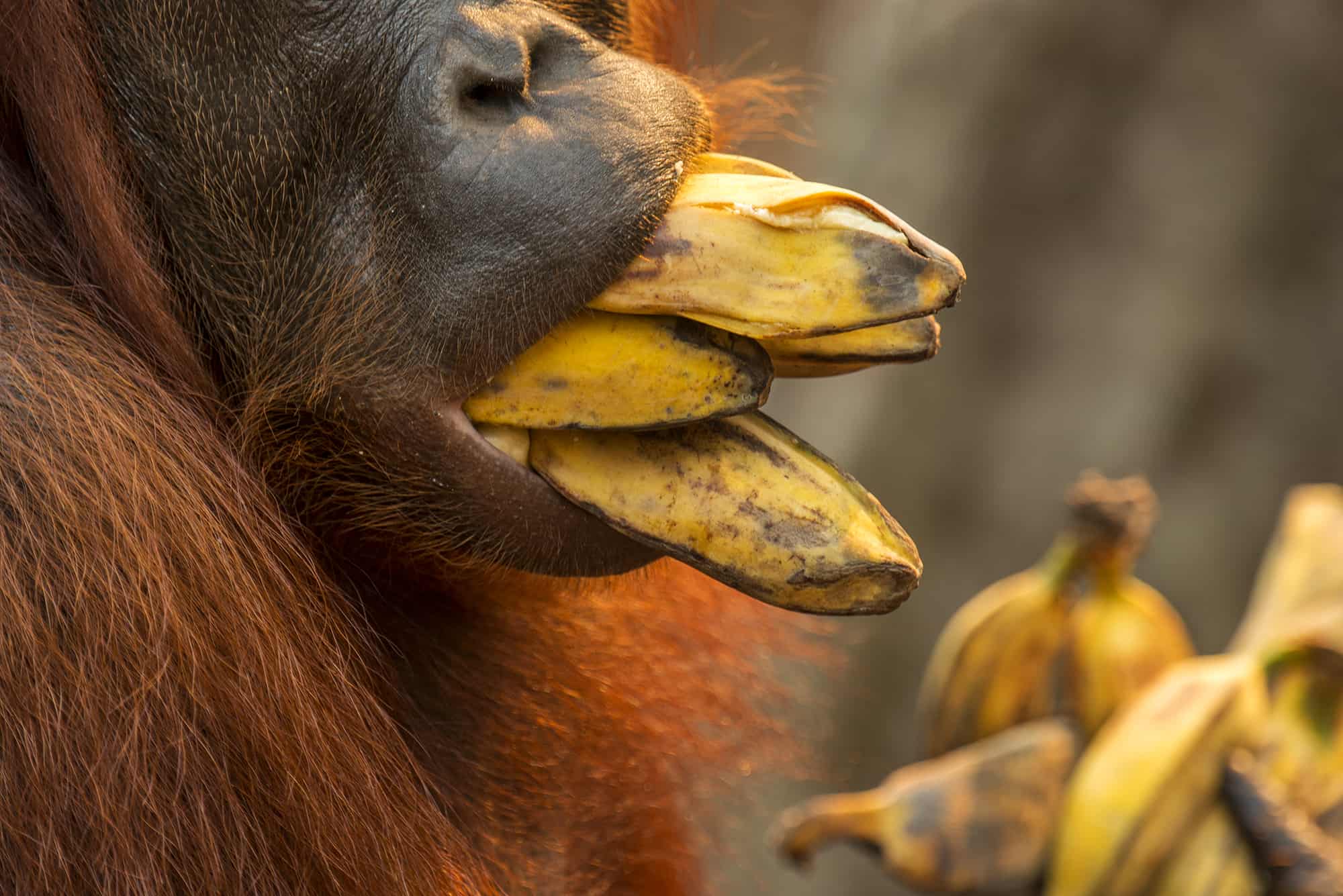 Which is the best rainforest to see orangutans in the wild?
Here we throw a slight curveball. All of the above regions are part of Malaysian Borneo, and some do offer brilliant chances of orangutan sightings. However, our best place to see orangutans in Borneo is actually in Kalimantan, the Indonesia part of this vast island. Tanjung Puting National Park is one of the best rainforest experiences in Borneo too, one that we highly recommend exploring by a private Klotok over a few days. Whilst the rainforests of Malaysian Borneo have a wider variety of wildlife and very good orangutan opportunities, Tanjung Puting has a pretty much guarantee of wild orangutan sightings as you cruise the narrow waterways. Our top tip is to explore the region in May, June and September when you have the waterways to yourself and the sun still shines. It should be noted that Tanjung Puting is hard to get to and is best combined with a holiday to Indonesia due to better flight connectivity, but if you do have the time for a mammoth wildlife adventure of Borneo it is well worth a visit.
This article was originally published in February 2020. Updated in March 2021.
CURIOUS ABOUT BORNEO?
Take a look at our our luxury holidays to Borneo.  Alternatively, you are always welcome to talk to a Borneo specialist on 020 7924 7133 .